Farrier visits typically are scheduled every 6 to 8 weeks dependent upon your horse's hoof health and lifestyle. If your horse requires shoes at least half the year on all four feet, that's a total of around 34 horseshoes that are taken off. That's a lot of old horseshoes! Question is, do you let the farrier pitch them, or do you recycle? If you do keep all your horse's old shoes, there are countless creative DIY ways to reuse them.
Key or Jewelry Holder
Nail an old shoe to a smaller piece of wood and hammer in a couple of horseshoe nails to place keys on. Make it a longer board with 3 horseshoes to make a jewelry holder. Paint the board to add your own personality. No welding required.
https://www.instagram.com/p/BdDCMCyFKug/
Wall Décor
Wrap some old shoes with twine and glue on a couple of conchos to add a piece of equestrian wall art to your home or give as a gift. Paint the shoes or get creative and make a dreamcatcher.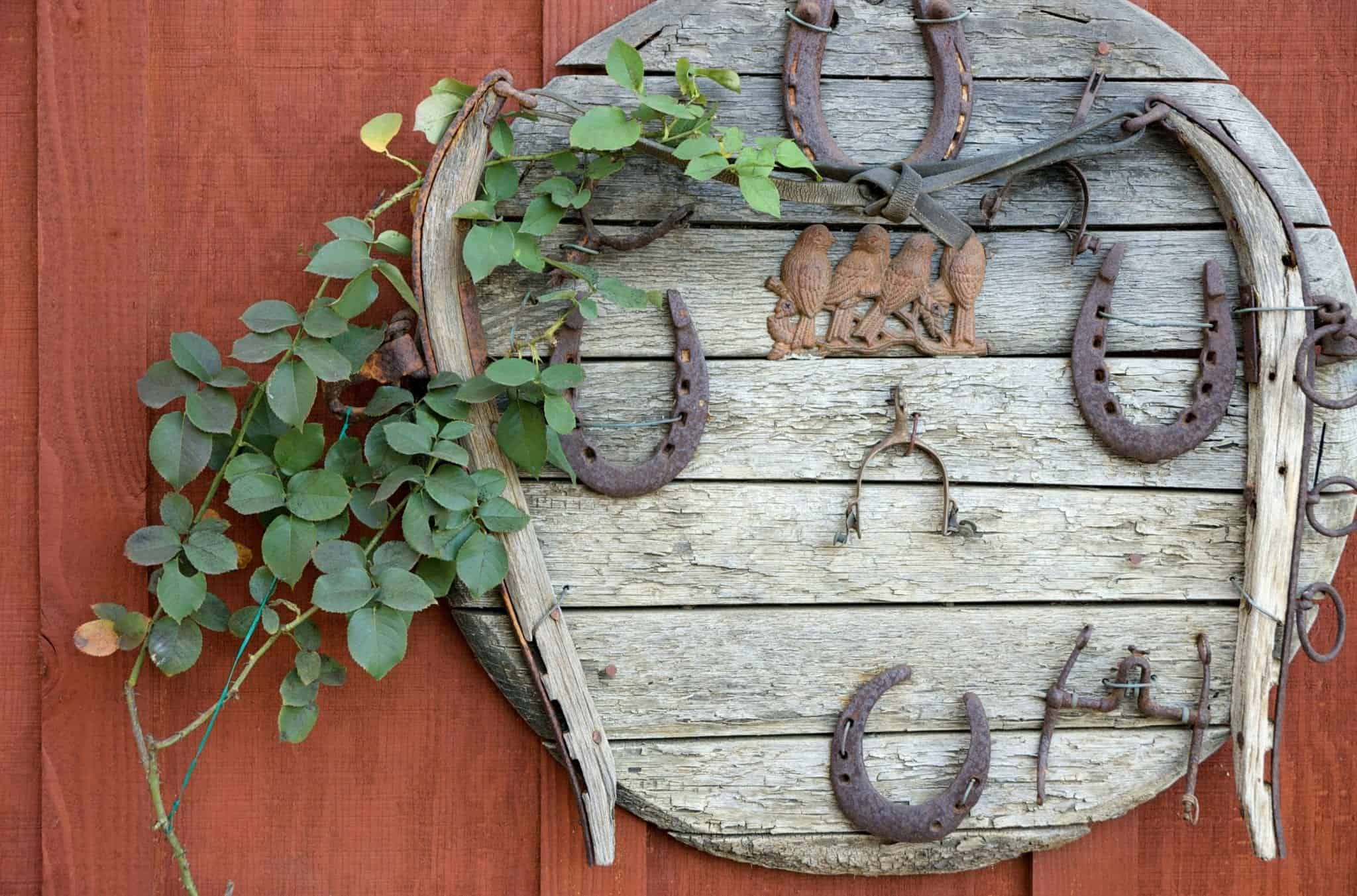 Horseshoe Pit
Although Quarter Horse and Thoroughbred hooves are a bit smaller, if you are an owner of a gentle giant Draft horse, keep those bigger shoes to play horseshoes during a family outing or backyard barbeque.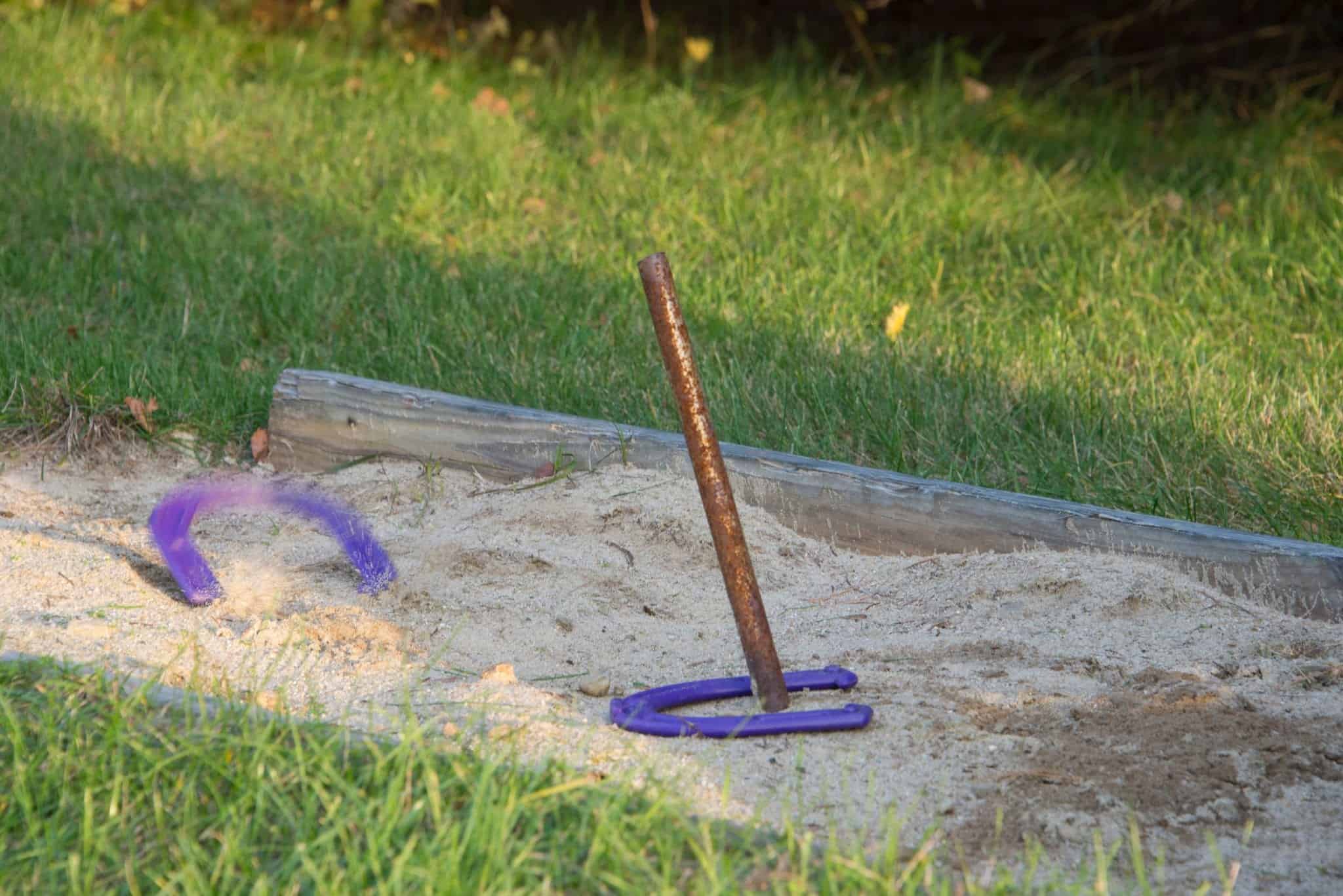 Rustic Wine Rack
What better combination than horses and wine? If you have quite a few old shoes lying around, try turning them into an old wine rack.
https://www.instagram.com/p/B3c6nWMnY-S/
Hoof Pick
Equestrians can never have enough hoof picks. If you know someone that is a handy welder, this would be a great idea. Keep a few around the barn or give them out as gifts.
https://www.instagram.com/p/BylJkaBnIIH/
Coasters
No welding required, just corkboard and a hot glue gun. Keep new coffee tables safe by using coasters made from your horse's old shoes.
https://www.instagram.com/p/BbGI-oGB3n3/
Candle Stand
Turn the horseshoes so the heals are the support and nail them to the ends of a log or thicker board. Drill a couple of swells in the wood to place candles in.
https://www.instagram.com/p/Bz_8_IdjEMd/
Bridle Rack
Reuse those old shoes in the tack room to hang bridles or on the stall door to hang up your horse's halter.
https://www.instagram.com/p/B1cqaiEHXNY/
Towel Rack
Nail a horseshoe or two to a 2x4 board and leave space between the toe of the shoe and the board. It makes a perfect towel rack and horse inspired décor to your bathroom.
https://www.instagram.com/p/Bal8HlZlYd5/
Coat Rack
Cutting one shoe in half and welding it to another shoe forming a hook, nail the new hardware to a rustic piece of barn wood for a coat rack.
https://www.instagram.com/p/BowvEusAWZ4/
Picture Frame
Use an old shoe to frame a picture of you and your horse. Give as a gift or place on your nightstand.
https://www.instagram.com/p/yU-cDahHnl/
Horseshoes are a symbol of the equestrian life. There are countless ways to reuse old horseshoes, even without the use of a welder. Keeping your horse's shoes and using them is like your horse leaving hoofprints all-around your house. What better way to remind you of your best friend? After all, one can never have too many shoes.
About the Author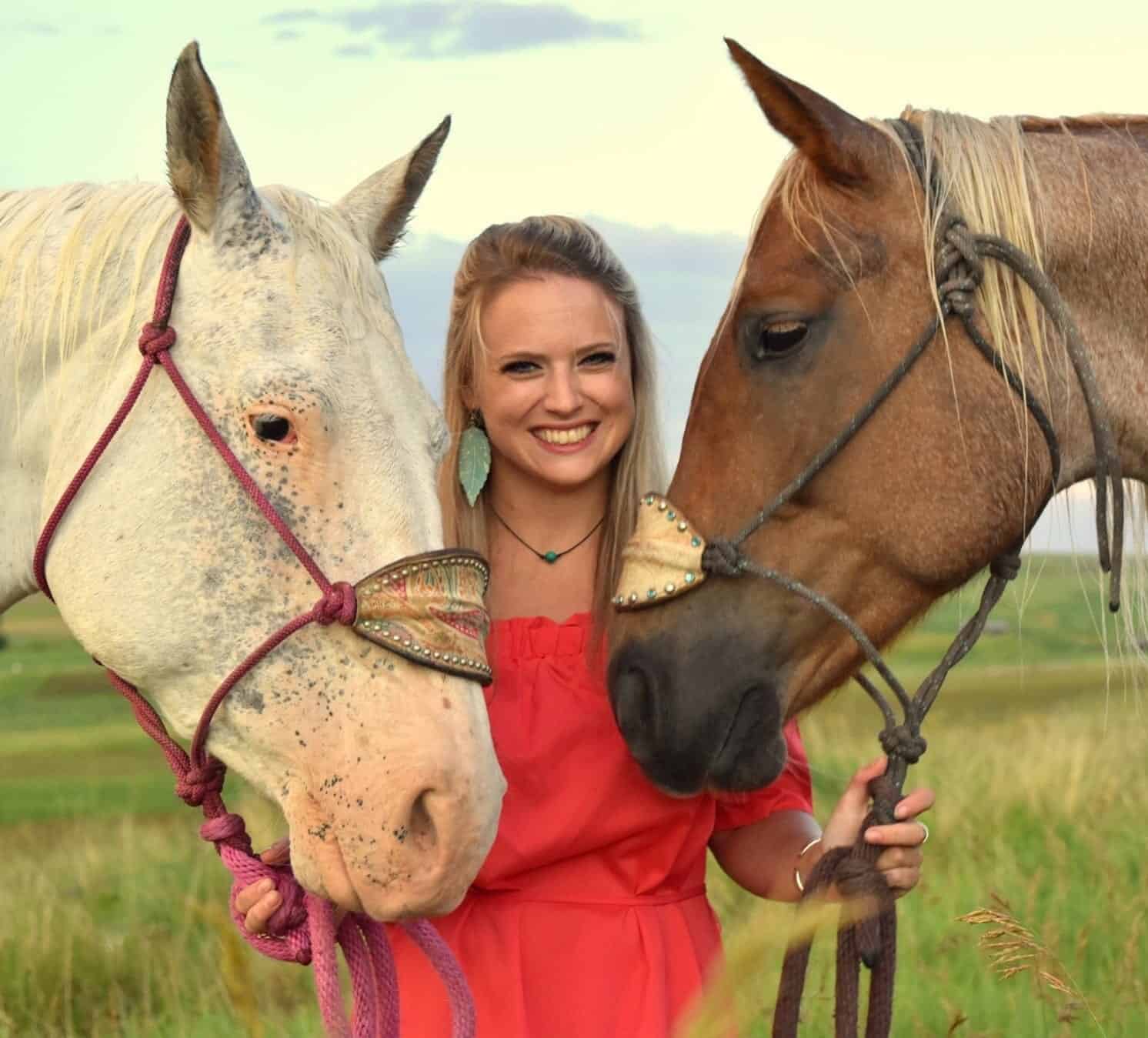 Dani Buckley is a small-town resident in Montana. She is a veterinary technician manager and mom of eight four-legged kids – 5 dogs, 1 cat, and 2 horses. When she moved back home to Montana, her horses and her dogs moved with her (Carbon and Milo). The pack grew by three when she moved in with her boyfriend, Cody. Altogether there is a German Shepard (Lupay), a Border Collie (Missy), a Blue Heeler (Taz) and her two adorable mutts.
Her horses are her free time passion – Squaw and Tulsa. Dani has owned Squaw for 17 years and this mare has made 2 trips across the country with Dani! Squaw is a retired rodeo and cow horse. Her other mare, Tulsa, is an upcoming ranch horse. The girls have an unmatched personality and bond with Dani. She has been around horses her entire life and rodeoed throughout highschool and beyond. Now, she enjoys riding on the ranch, working cattle and trail riding.