Struggling to find the perfect Christmas gift for that horse lover in your life? Well, no more! We've scoured the internet to bring you 11 surprising ideas that will make any equine enthusiast jump for joy.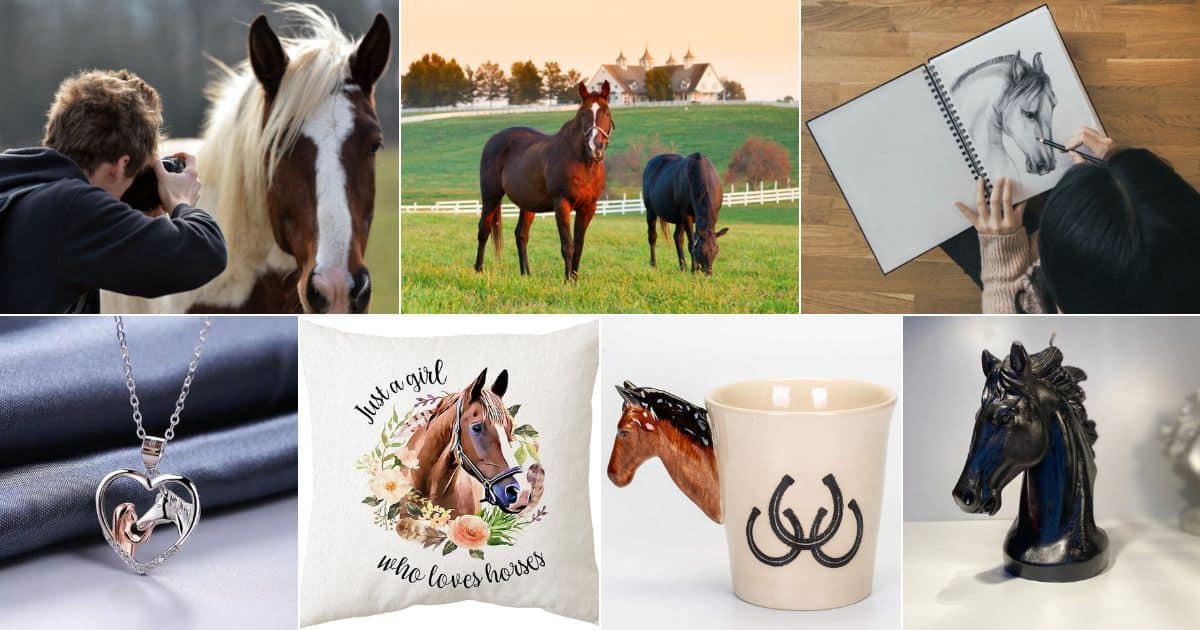 From home decor to riding gear, accessories for horses, and even unique experiences, we've got you covered with the perfect horse ideas for Christmas. So, saddle up and get ready to impress your horse-loving friend or family member with these unique and unexpected gifts!
Jump to:
Horse-Themed Decor
Get ready to gallop into stylish territory with these horse-themed home decor items.
We all have that one person who just can't get enough of their equine obsession, and there isn't a better way to show your appreciation for their passion than with a thoughtful and practical gift that adds a personal touch to their home decor!
1. Horse-Shaped Mugs and Glasses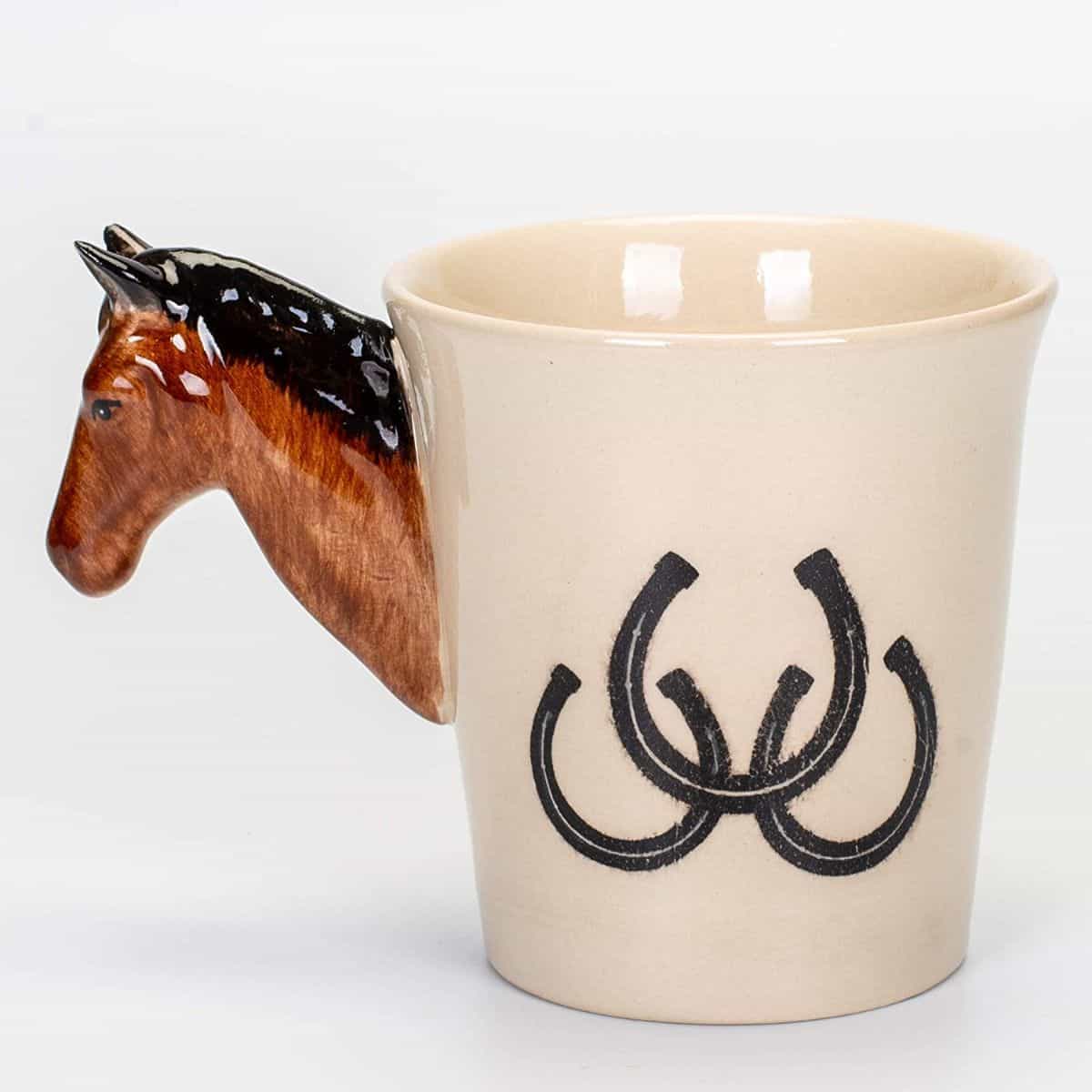 What better way to start the day or wind down in the evening than with a hot cup of coffee or a glass of wine in a playful horse-shaped mug or glass?
Whether your loved one prefers a classic ceramic mug or a trendy glass tumbler, plenty of options are available to suit their style.
From realistic horse-shaped designs to cute cartoon-inspired styles, these mugs and glasses are sure to bring a smile to any horse lover's face.
2. Horse-Themed Throw Pillows and Blankets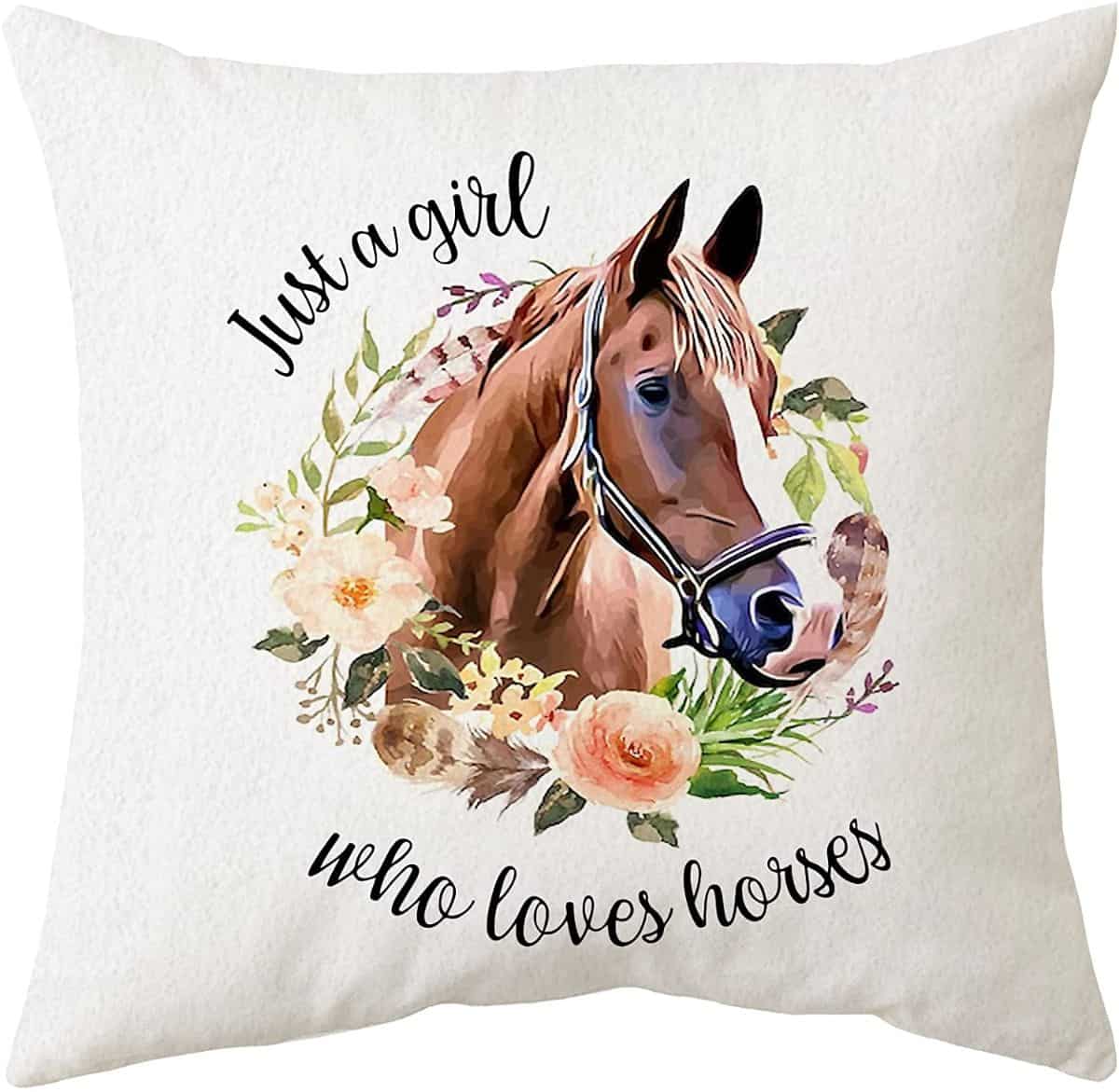 Cozy up with a long book, or take a relaxing afternoon nap with a soft and stylish horse-themed throw pillow or blanket.
Whether your loved one prefers a simple embroidered design or a bold and colorful print, there are plenty of options available to add a touch of equestrian charm to any room.
Plus, these cozy accessories make for the perfect gift for anyone who loves to snuggle up with their favorite horse.
3. Horse-Inspired Candles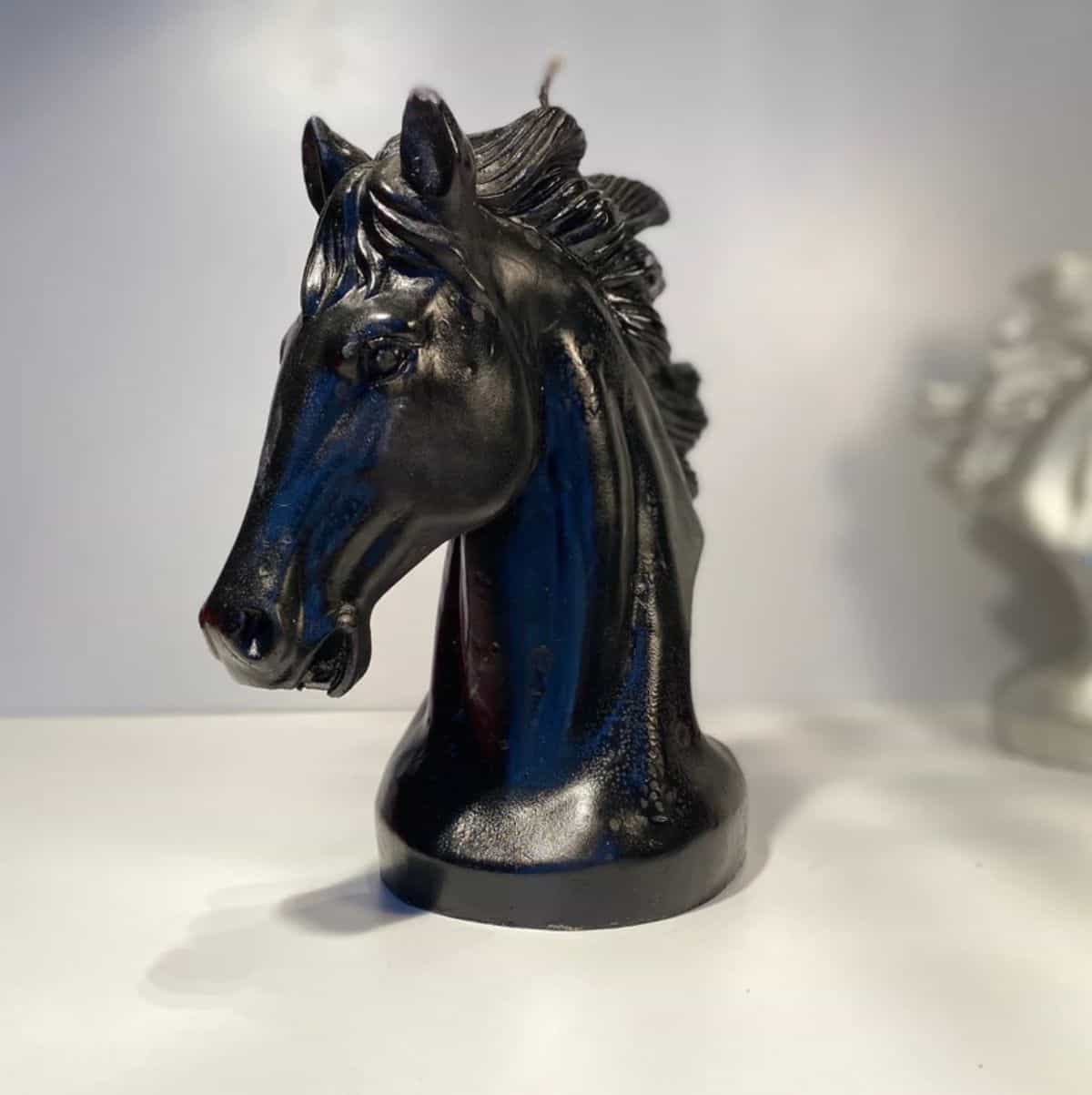 Transform any room into a serene and relaxing equestrian haven with horse-inspired candles.
Whether your loved one prefers earthy scents like sandalwood and leather or floral fragrances like lavender and rose, there are a variety of designs and scents available to choose from.
And with beautiful horse-themed packaging and labels, these candles make for a lovely gift for any horse whisperer looking to create a calming and cozy atmosphere at home.
Elevate your loved one's home decor game with these top-notch horse-themed items. So go ahead, and treat yourself or your loved one to a thoughtful and unique gift that will brighten up their day and their home.
Horse Accessories
Get ready to spoil your horse or horse-lover with these amazing accessories! Check out these top picks:
4. Customized Horse Halters or Lead Ropes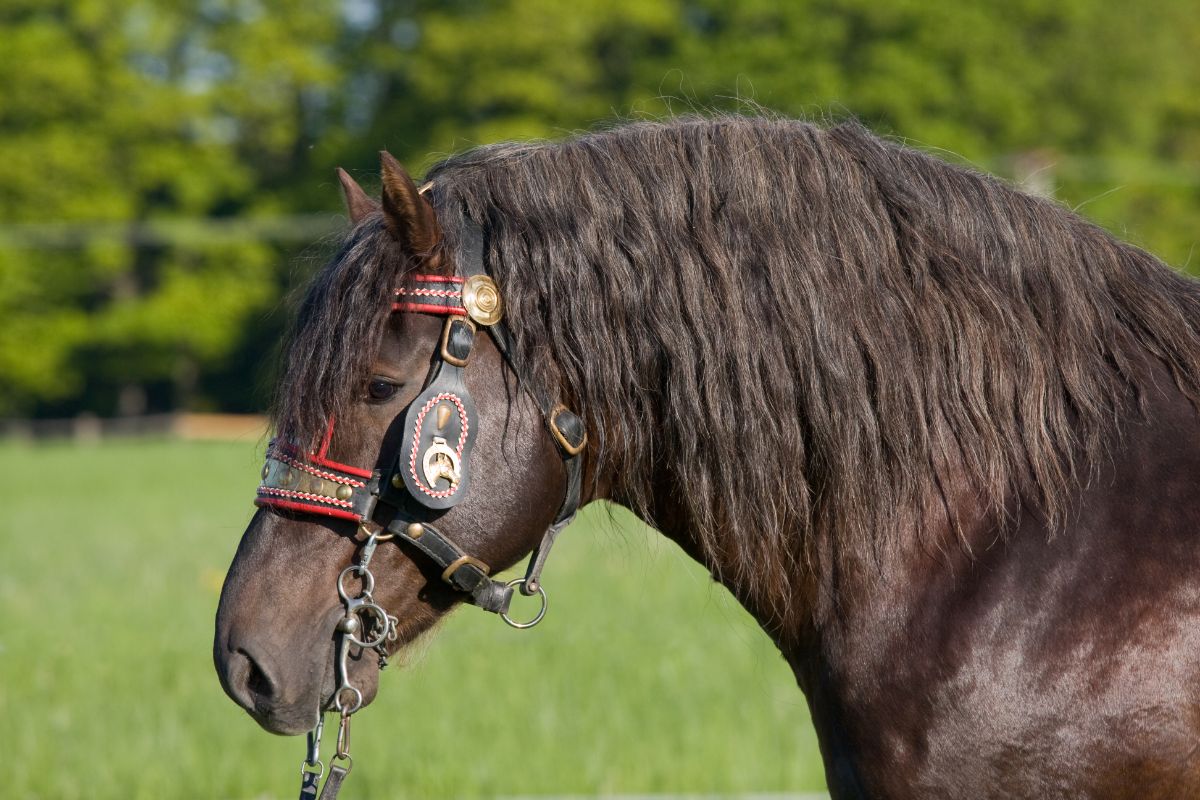 Does your friend love to stand out from the crowd? Then they'll absolutely adore a customized horse halter or lead rope. With a range of colors and the option to add their horse's name or a fun design, they'll be able to personalize their horse's look and turn heads at the barn.
But wait, there's more! Not only will a customized halter or lead rope make their horse look great, but it can also help them keep track of their horse's equipment at busy shows or events.
5. Equine-Themed Jewelry or Hair Accessories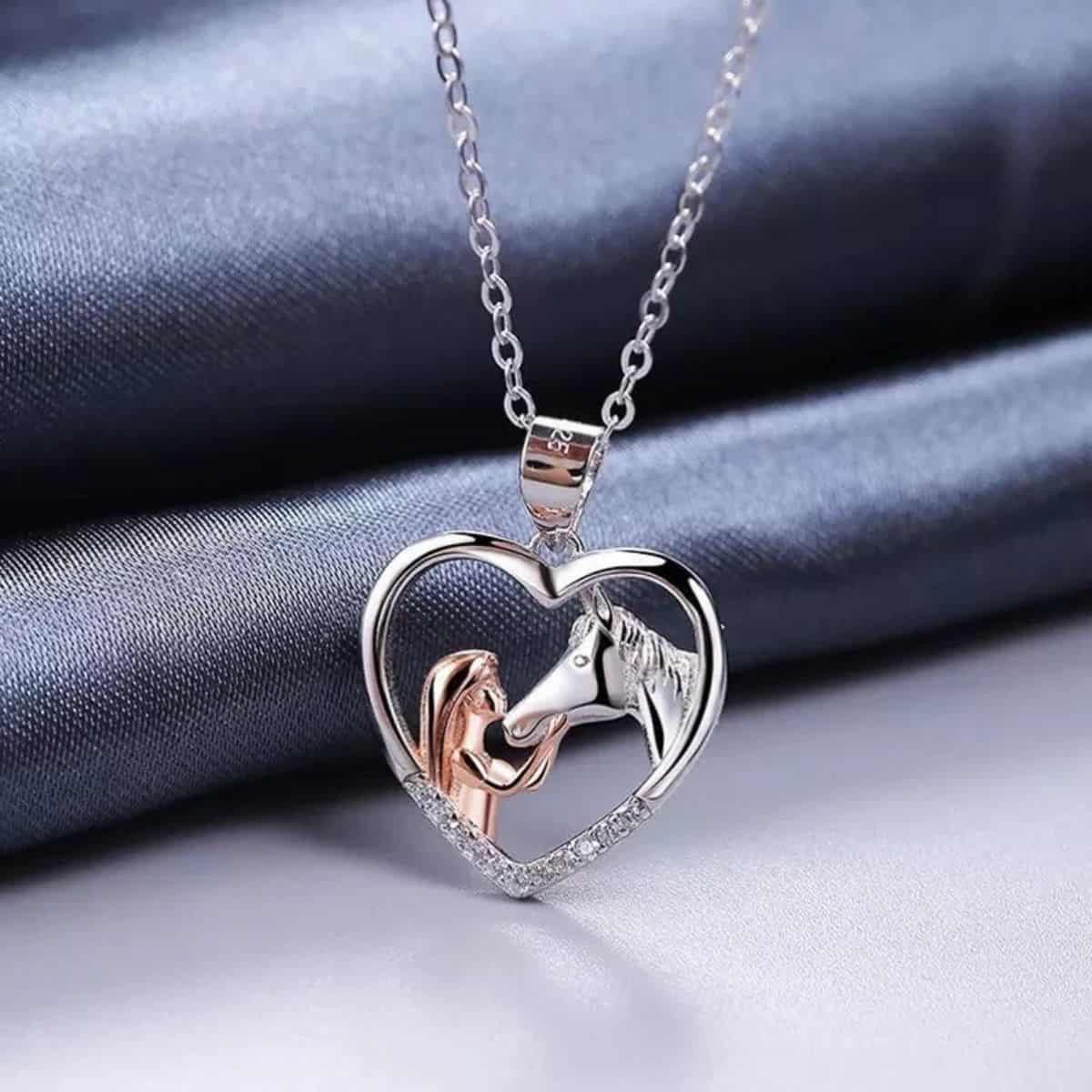 Who says horse accessories are just for horses? Your horse-loving friend or family member can show off their equestrian pride with stylish horse-inspired jewelry or hair accessories.
From necklaces to earrings to hair clips, there are endless options for adding some equestrian flair to any outfit. These accessories make great gifts for horse lovers of all ages and are sure to become treasured keepsakes.
6. Horse Grooming Supplies with Fun Scents or Colors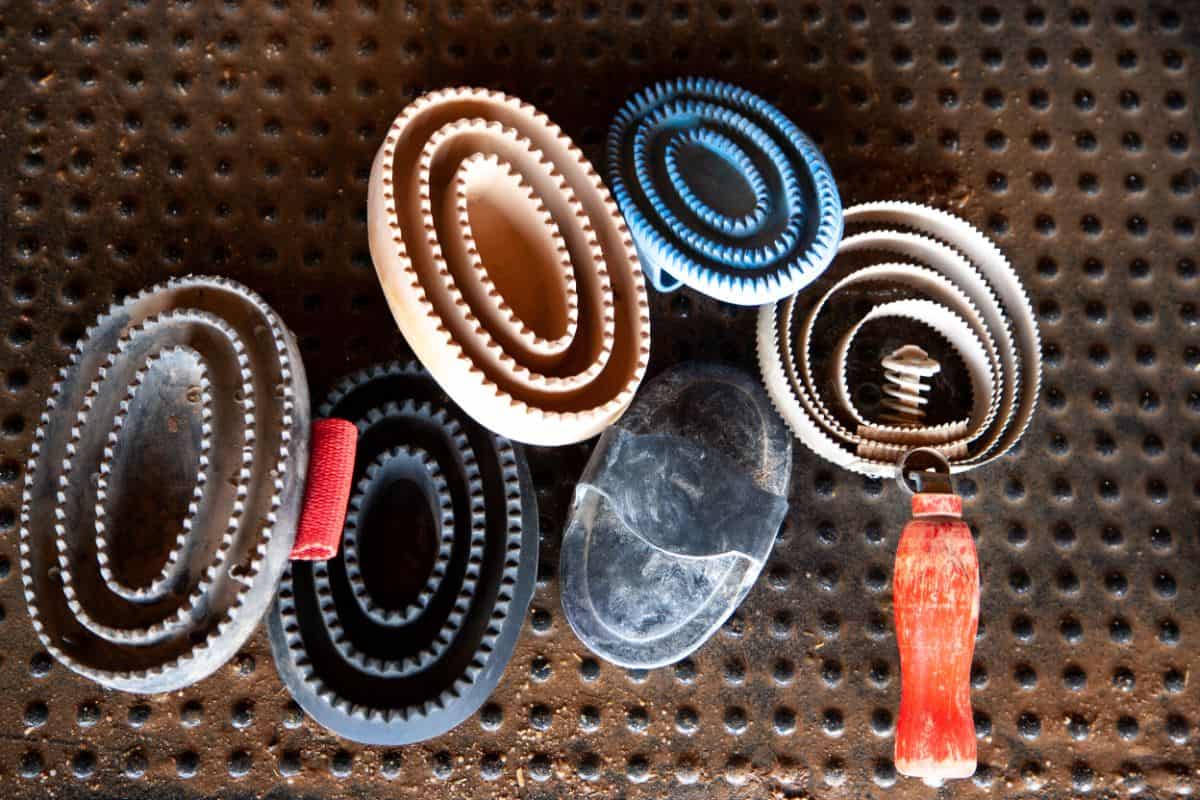 Grooming time doesn't have to be a drag with fun and colorful horse grooming supplies! Give the gift of fruity-scented shampoo, glittery brushes, or colorful hoof picks to make grooming time more enjoyable for both the horse and the owner.
Not only will these supplies make grooming time more fun, but they'll also help keep your horse looking and feeling its best.
You will surely find the perfect gift for any horse lover with customized horse halters or lead ropes, equine-themed jewelry or hair accessories, and fun horse grooming supplies. Happy shopping!
Experiences with Horses
Get ready to saddle up and embark on an unforgettable journey with these exhilarating experiences with horses! Here are some of the most enjoyable horse ideas for Christmas. Connect with these majestic creatures and make memories that will last a lifetime.
7. Horseback Riding Lessons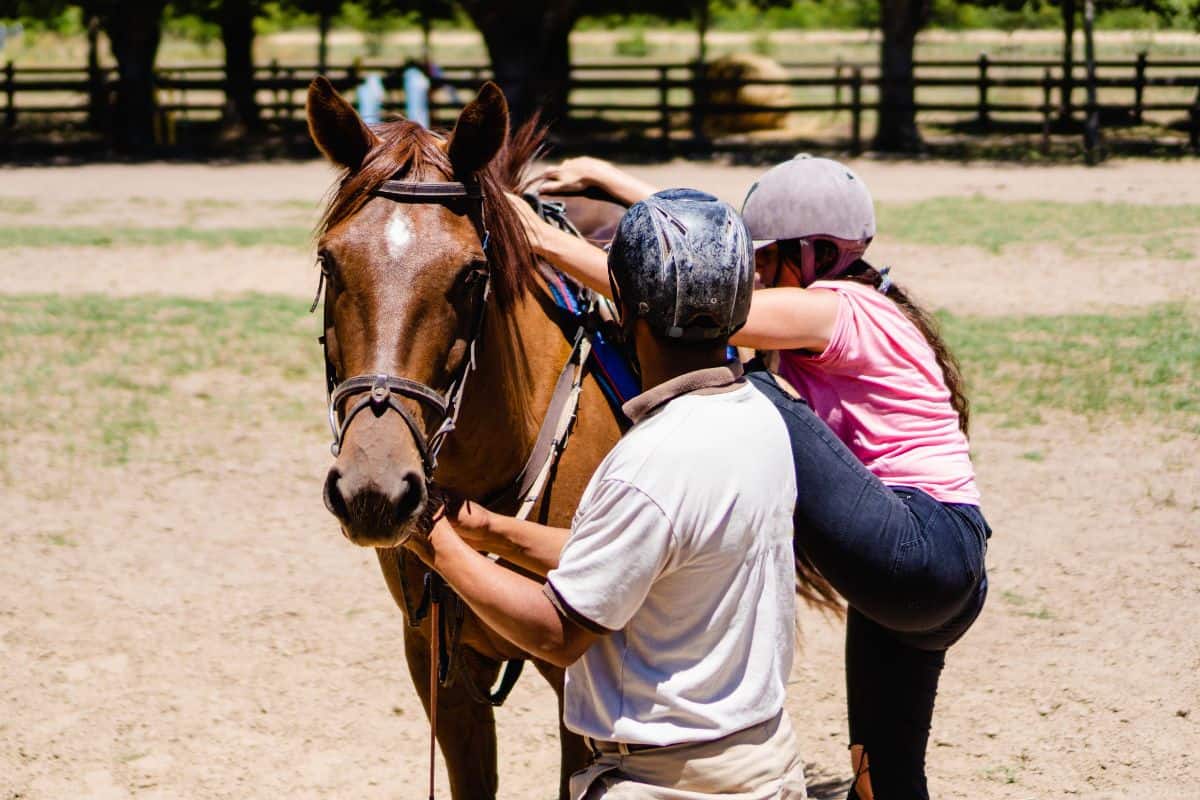 Are you ready to take your riding skills to the next level?
A horseback riding lesson is the perfect way to bond with your equine companion and learn how to communicate like a pro. With the wind in your hair, feel a thrill as you gallop around the arena, all while building a deeper connection with your horse.
8. Trail Ride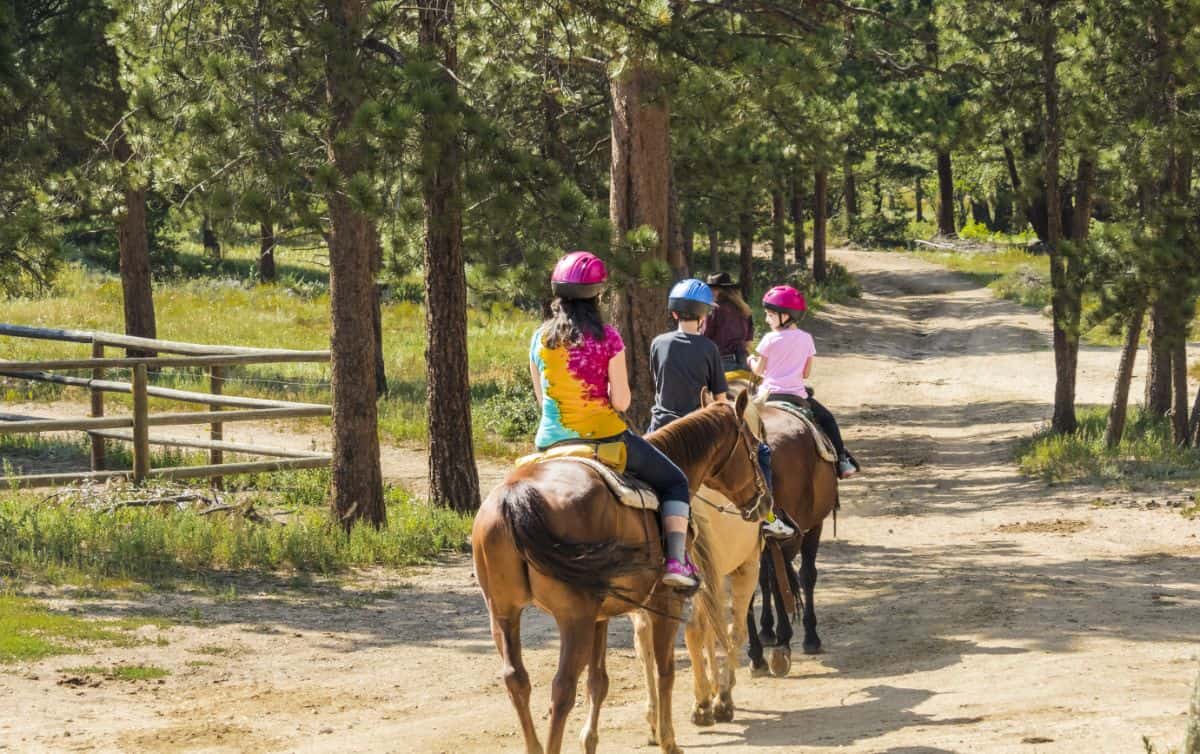 A trail ride is a must-do experience if you're a nature lover.
From gentle meadow rides to rugged mountain treks, trail rides offer the perfect opportunity to connect with nature and build a bond with your four-legged friend.
You'll be surrounded by stunning natural scenery, and the memories of these adventures will last a lifetime.
9. A Horse-Themed Art Class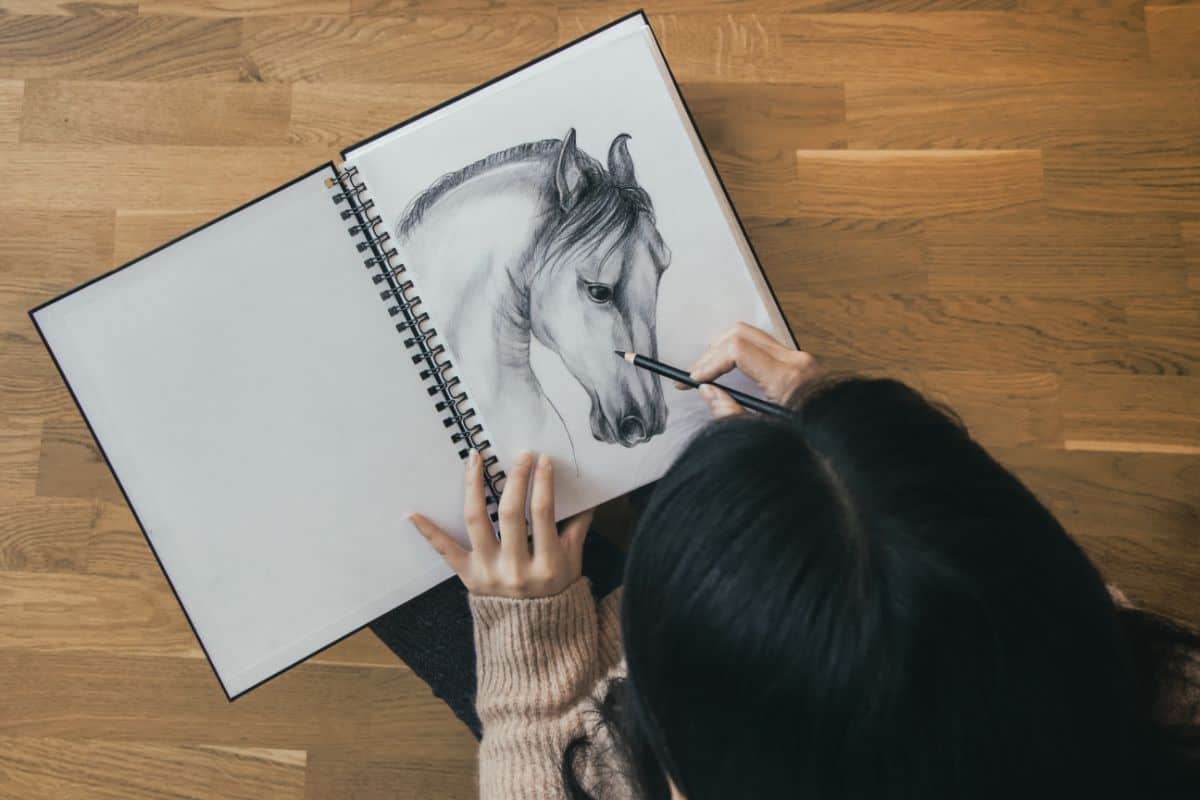 Calling all artists!
Capture the beauty and majesty of horses in an equine-inspired art class. You'll have the opportunity to paint or draw your favorite horse while surrounded by other horse lovers.
It's a fun and creative way to express your love for these fantastic creatures and create a one-of-a-kind masterpiece.
10. Horse-Themed Photography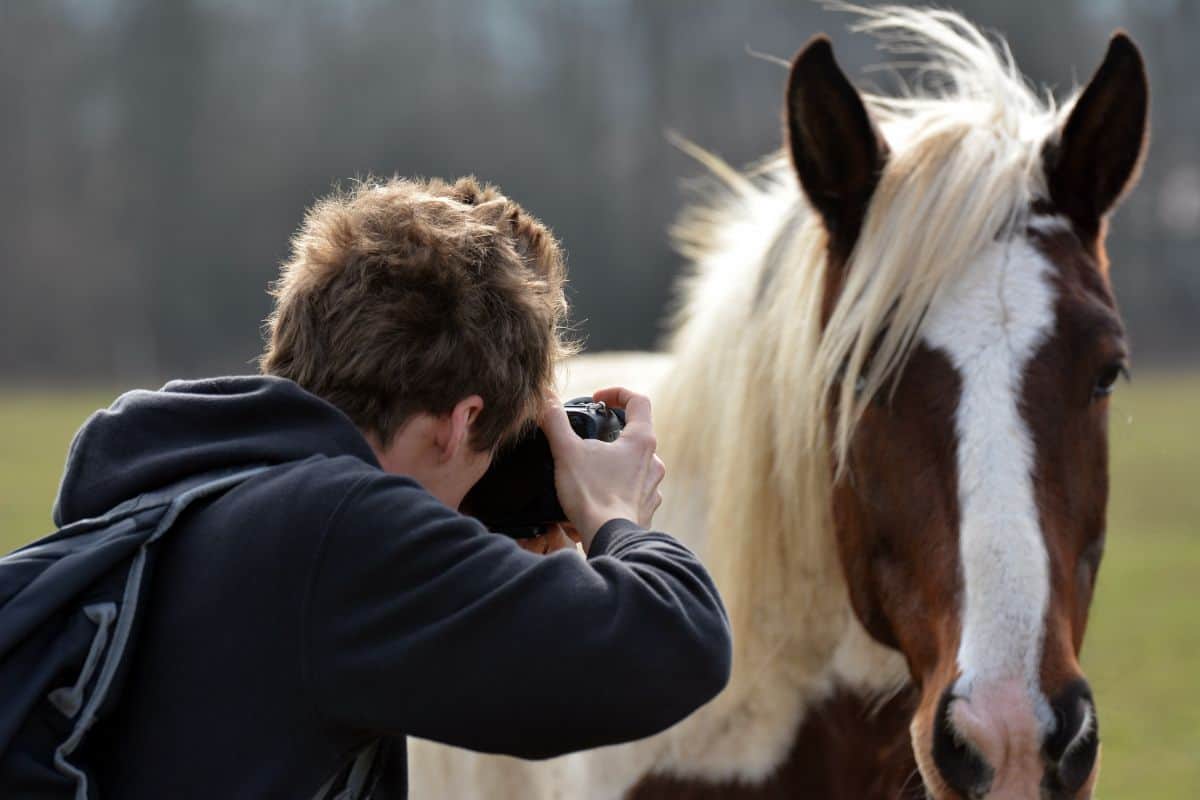 Do you have a passion for photography?
Then a horse-inspired photography class is a must-do experience. Learn about lighting, composition, and editing, all while capturing stunning photos of horses and the natural world around them.
And the best part? You'll have plenty of new Instagram-worthy shots to share with your friends and family.
11. A Horse Vacation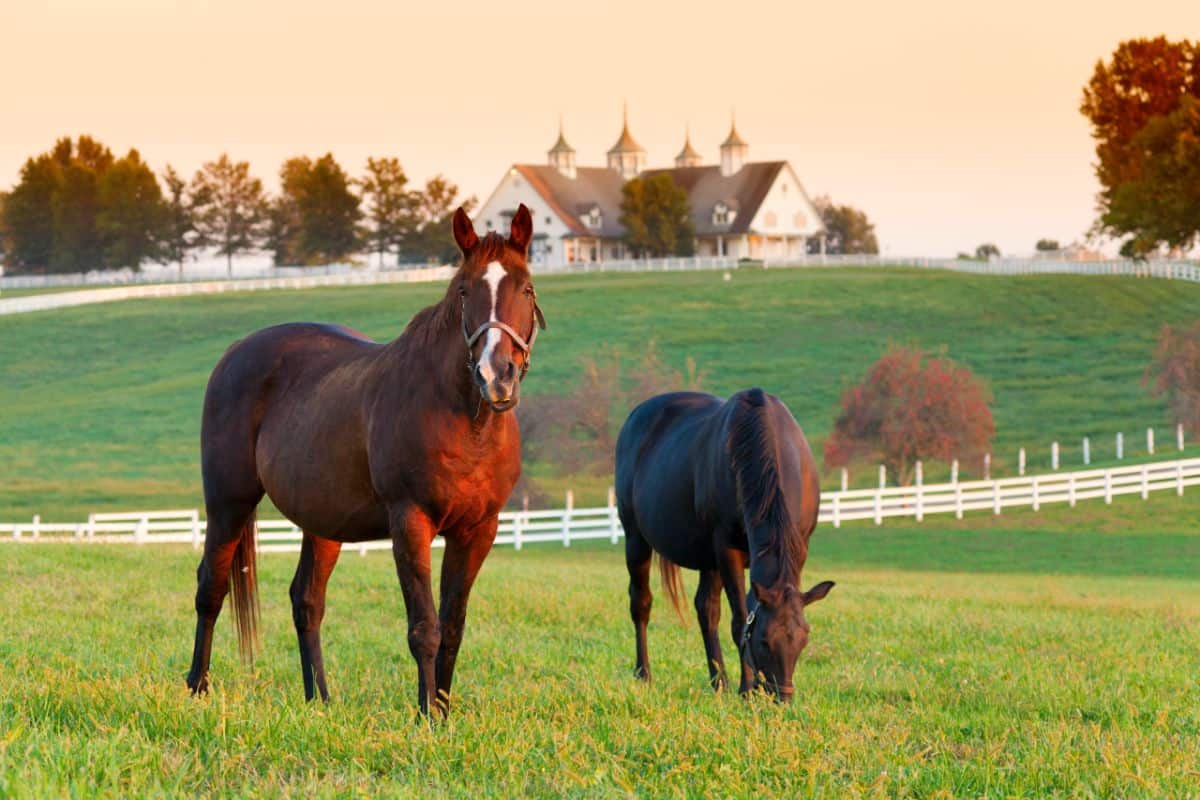 For the ultimate horse lover's gift, book a horse-themed vacation.
From dude ranches to luxurious resorts, there are countless options to choose from. Imagine spending a week on a working cattle ranch or indulging in spa treatments and gourmet dining while surrounded by world-class riding facilities. It's the ultimate horse lover's dream come true.
Experiences with horses are the perfect way to connect with the animals and make memories some of the best memories ever!
Whether it's a horseback riding lesson, trail ride, equine-inspired art or photography class, or a horse-themed vacation, these gifts are unique, personal, and unforgettable. So why not give the experience of a lifetime this holiday season? Your horse lover will thank you.
Summary
Finding the perfect Christmas gift for the horse lover in your life doesn't have to be a daunting task. With our list of 11 surprising ideas, you will surely find some horse ideas for Christmas that will make your equine enthusiast ecstatic.
Whether you choose to go with horse-themed home decor, riding gear, accessories for horses, or even a unique experience, your loved one is sure to appreciate the thoughtfulness and personal touch of a gift that showcases their passion for horses.
So don't wait until the last minute to find that perfect gift. Saddle up and get ready to make this Christmas one to remember for your horse-loving friend or family member!