How can you enhance your horse rides or keep tabs on your horse care? Approximately 20% of US citizens are horse fanatics. However, owners account for only 1.3% of the number. Proper horse care typically results in happy horses and horse owners. Using the new gadgets and apps in the equestrian world which focus on improving horse care eases your horse rides.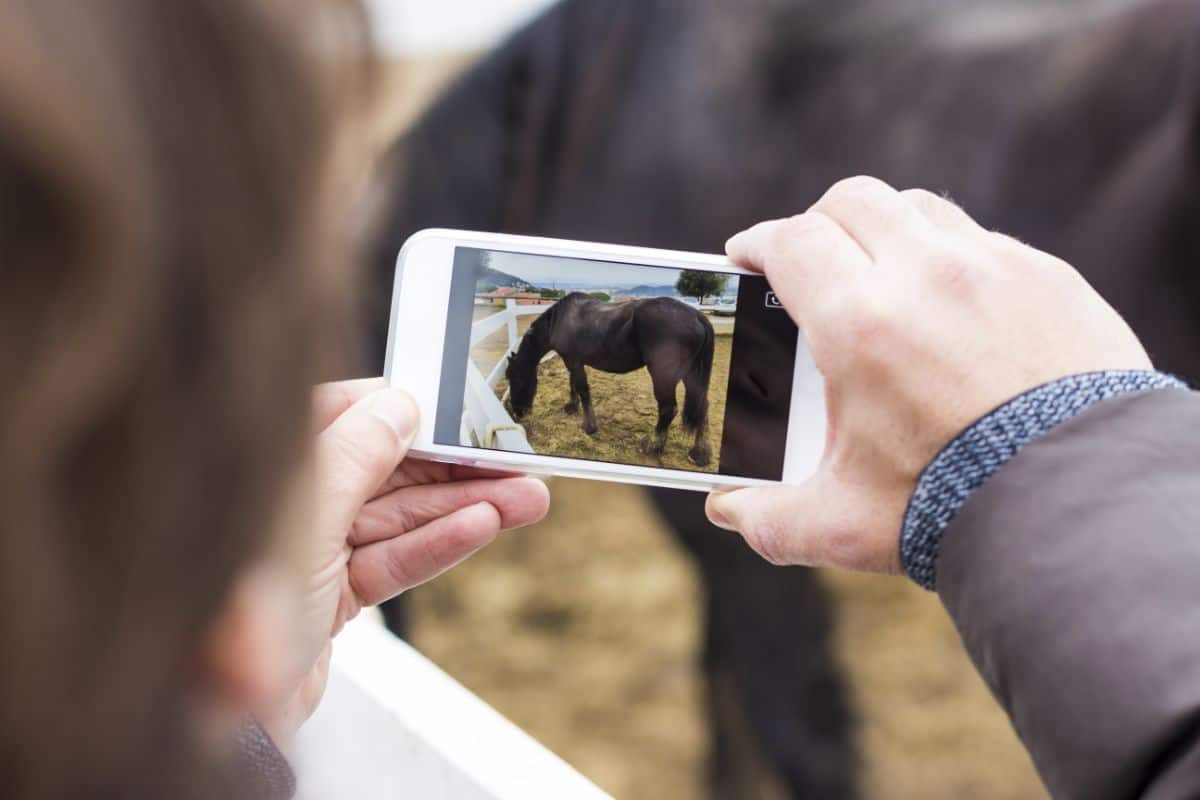 You'll enjoy your trips and incorporate other activities like music, enhancing your saddle experience. If you've thought of multitasking or you wish to have reminders when doing your dressage routines, you can improve your performance by having specific gadgets. Check out these 11 gadgets that will change your experience with your horses.
Jump to:
1. Horse GPS Tracker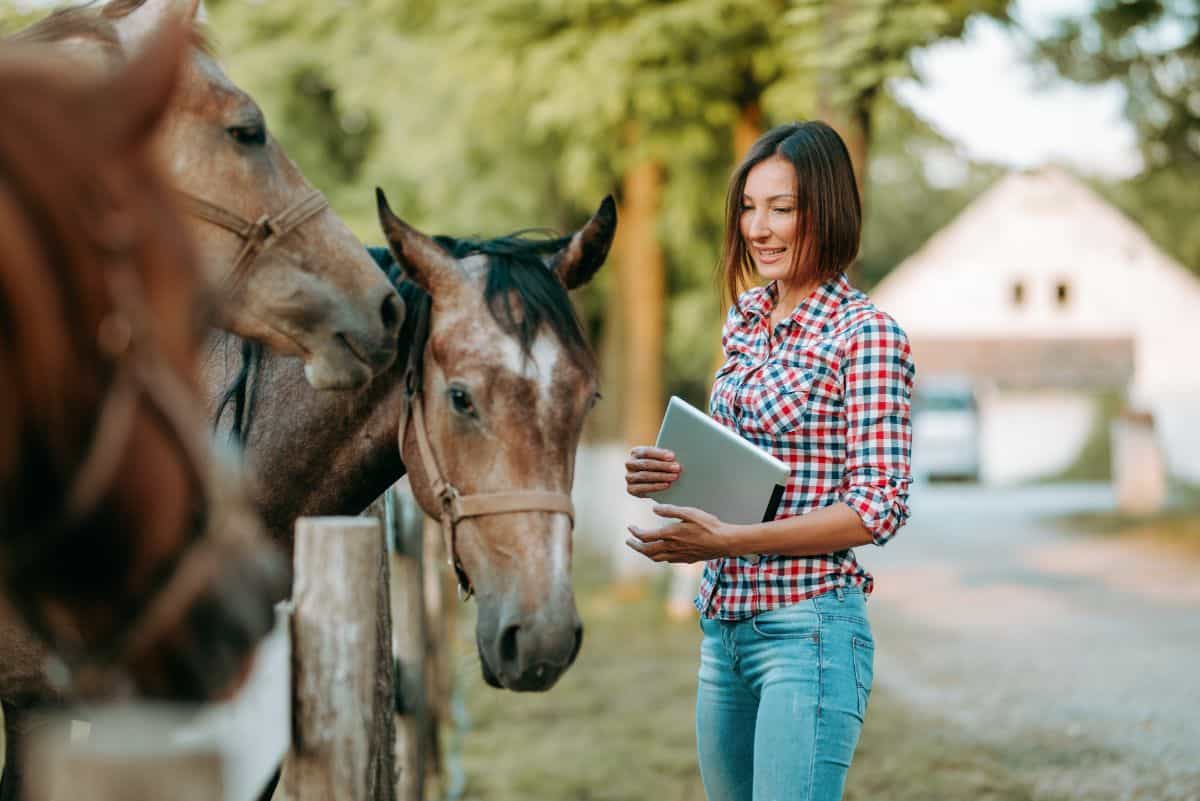 A horse GPS tracker helps you to know where your horse is, especially if you have a horse that likes to roam outside the pasture field. You fit in on the horse's halter to track its location. It uses GPS maps where you can track your horse's movements and rides during the day.
Also, you can set up geo-fences that alert you when the horse leaves the designated area. You'll get the horse's real-time positioning, allowing you to prevent thefts or escapes, increasing the horse's safety. Trackers use rechargeable batteries and can last up to a day. When the battery is low, it'll send you a message to schedule a change or recharging.
Most GPS trackers can withstand weather conditions, making them reliable safety and tracking tools. Some might have an additional feature that alerts family and friends if something happens, like having no movement for a prolonged period.
2. Horse Keeper App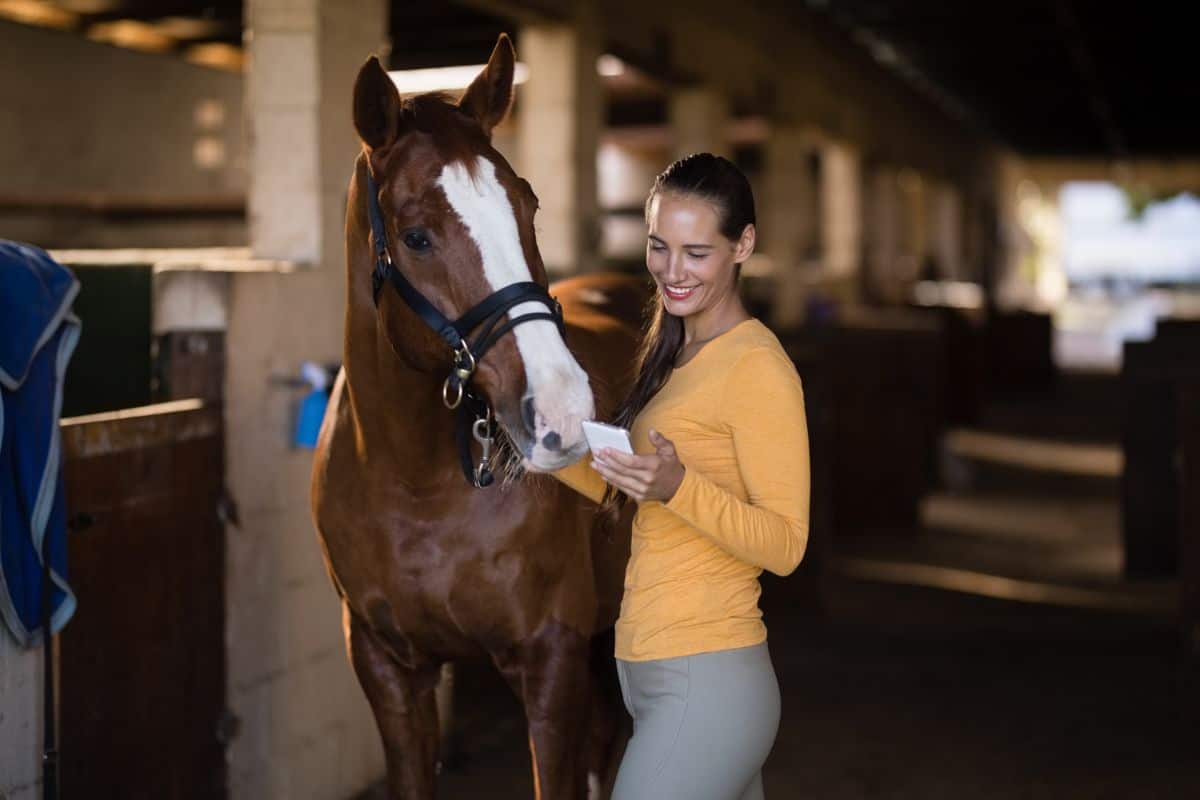 The Horse keeper app keeps data and information about your horse's health. It's an app developed by Dance the tide Development company and has information on vets and appointments for your horses. It keeps an up-to-date record of your horse's health status and any possible appointments or requirements that'll improve their health.
People on your farm can have ready and available information on each horse from the historical data stored in the app. It saves time and enhances your horse's care, even when you're not available. Other apps that function similarly include the EquiSketch records app.
3. LED Horse Tail Lights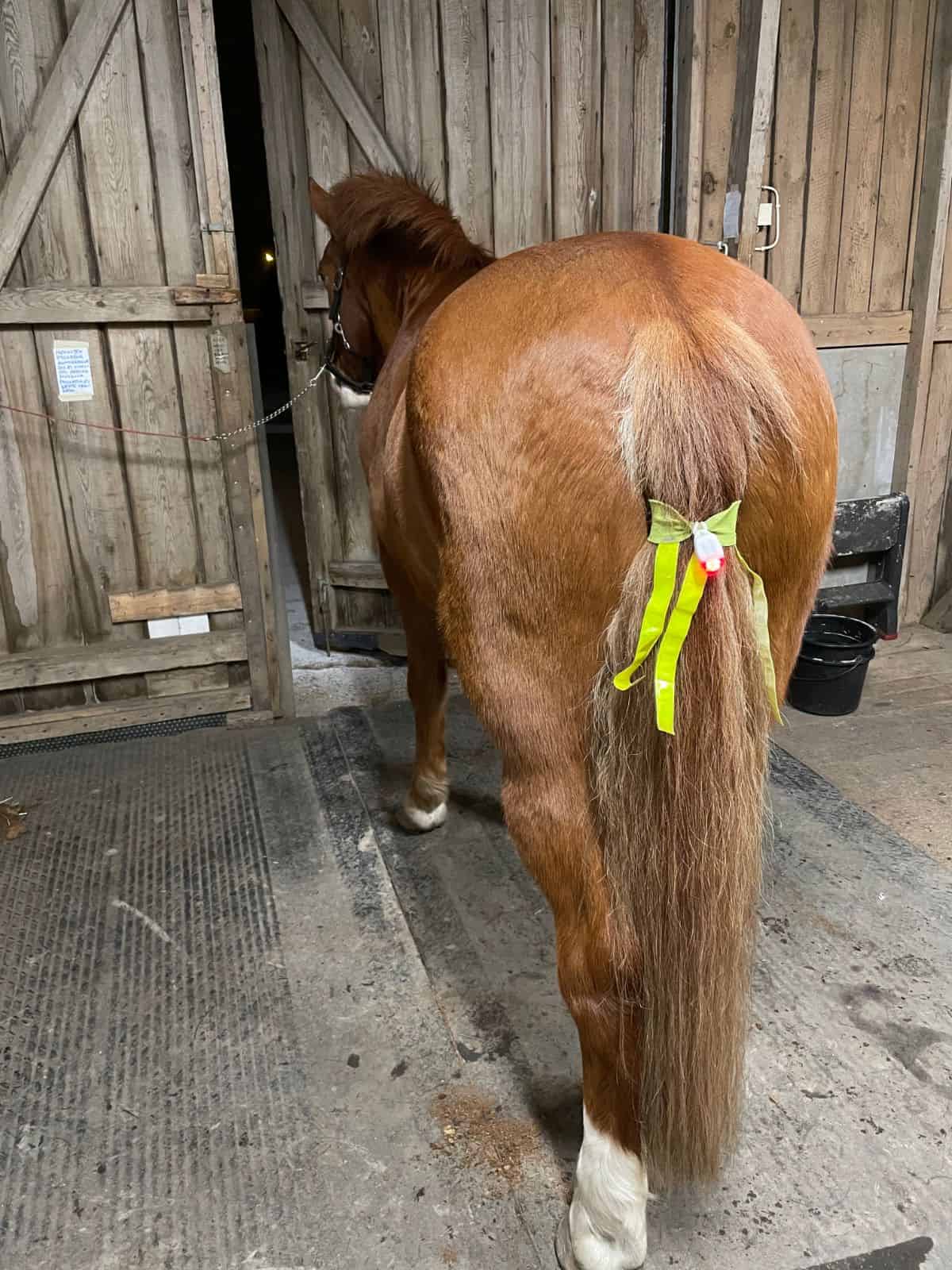 If you're fond of riding at night or during winter, then you need LED horse lights. They help other motorists to see you in areas with poor visibility. They often come as a strip, which you attach to the horse's tail or on the breast collar. However, they are light and quite comfortable on the horse.
The lights in various colors like blue, green, and others make the horse look elegant and flashy. They enhance your and the horse's safety by making them visible on the road. The horse owner has a remote control that lets them switch it on and off when necessary.
4. Horse Solarium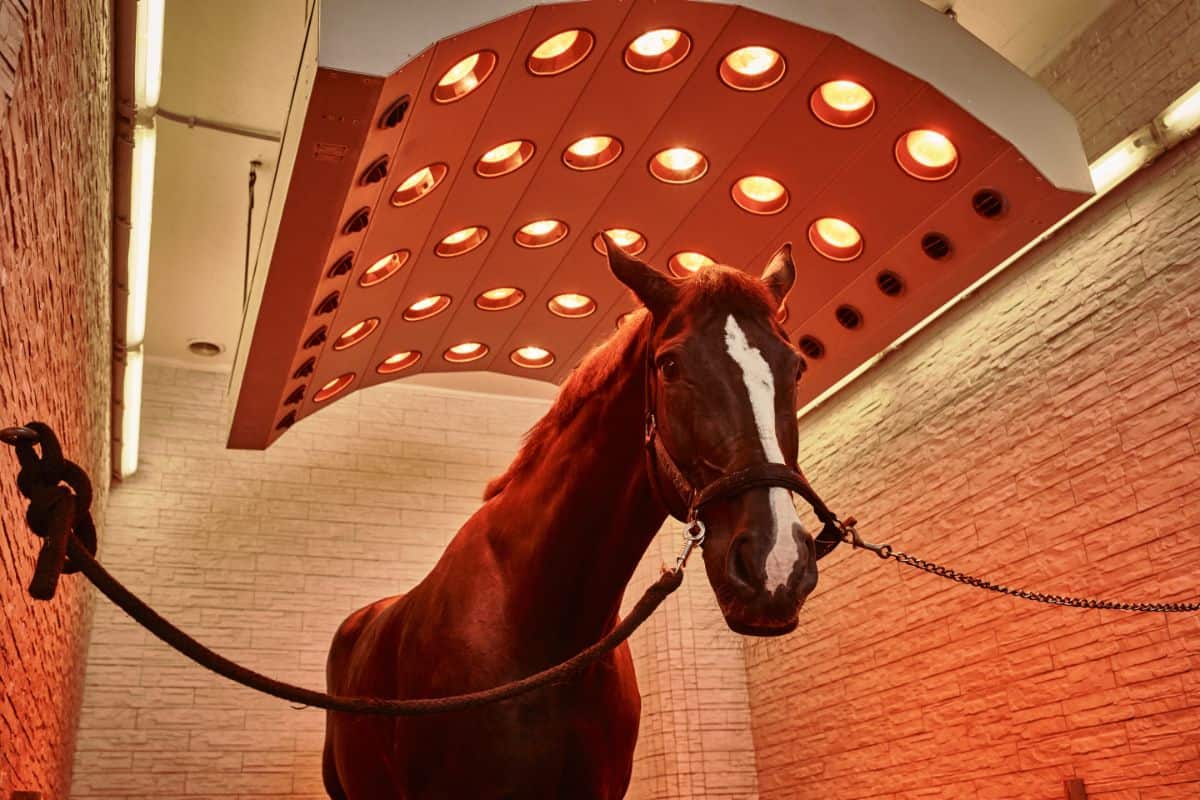 The horse solarium is a lamp that helps to treat different skin conditions or diseases. It uses UVB light therapy to treat skin diseases like eczema or psoriasis. Some owners use this red light therapy to dry wet horses or those riding in wet conditions after training.
However, seek a vet's opinion before installing it on your farm. It eliminates skin diseases and keeps your horse in excellent health condition. It also prevents uncomfortable situations like the sweet itch that may affect the horse's health.
The horse should be under the lamp for about 8 minutes for effective and efficient treatment. Additionally, you can use it to warm or prepare the back muscles before taking them for exercise. They'll be more agile and ready after the light therapy. This gadget eases your disease management, treatment, and prevention if appropriately used.
5. Equestrian Speaker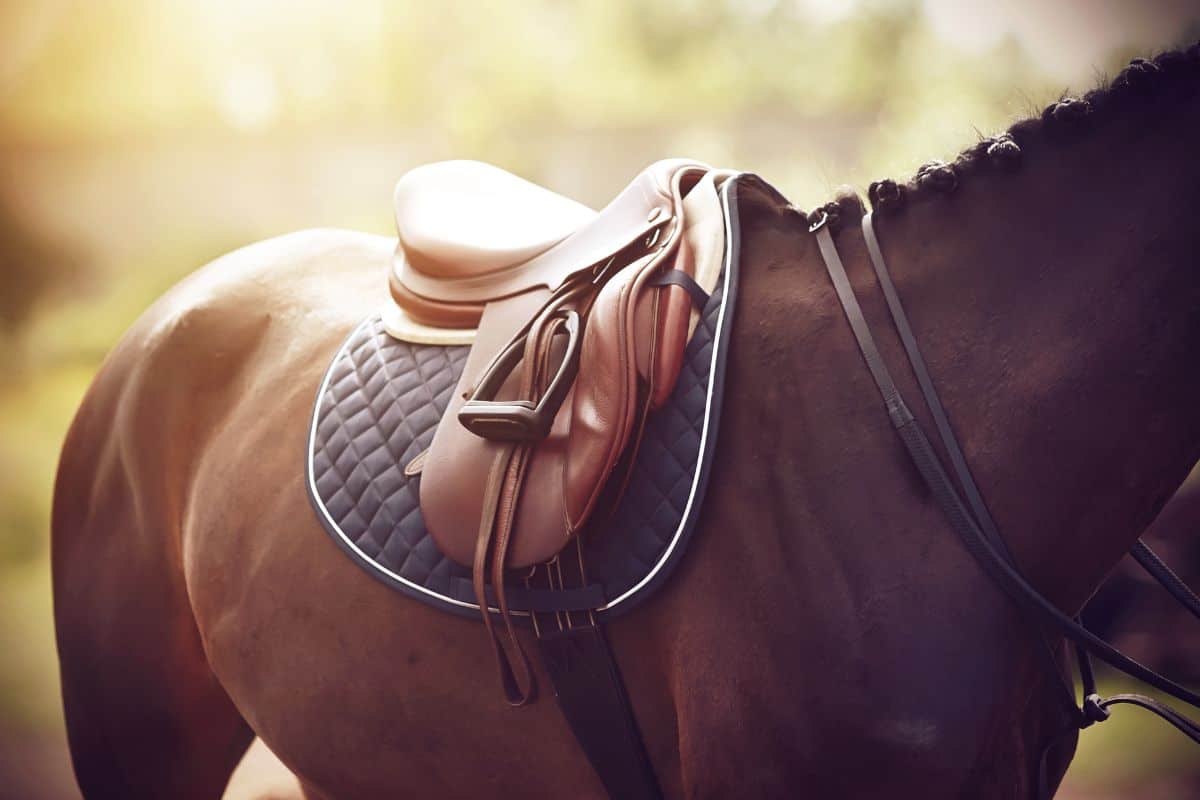 An equestrian speaker provides much-needed entertainment when riding your horse. Set up your Bluetooth speaker on the saddle to listen to music, audio, podcasts, or anything that blends with your rides. It withstands all weather conditions and keeps you company on long rides.
Some speakers have microphones incorporated that allow you to make and receive calls during your ride. I Rock n Ride has functional smartphones with an integrated mini speaker that sorts all your needs while on the saddle.
6. Trailer Camera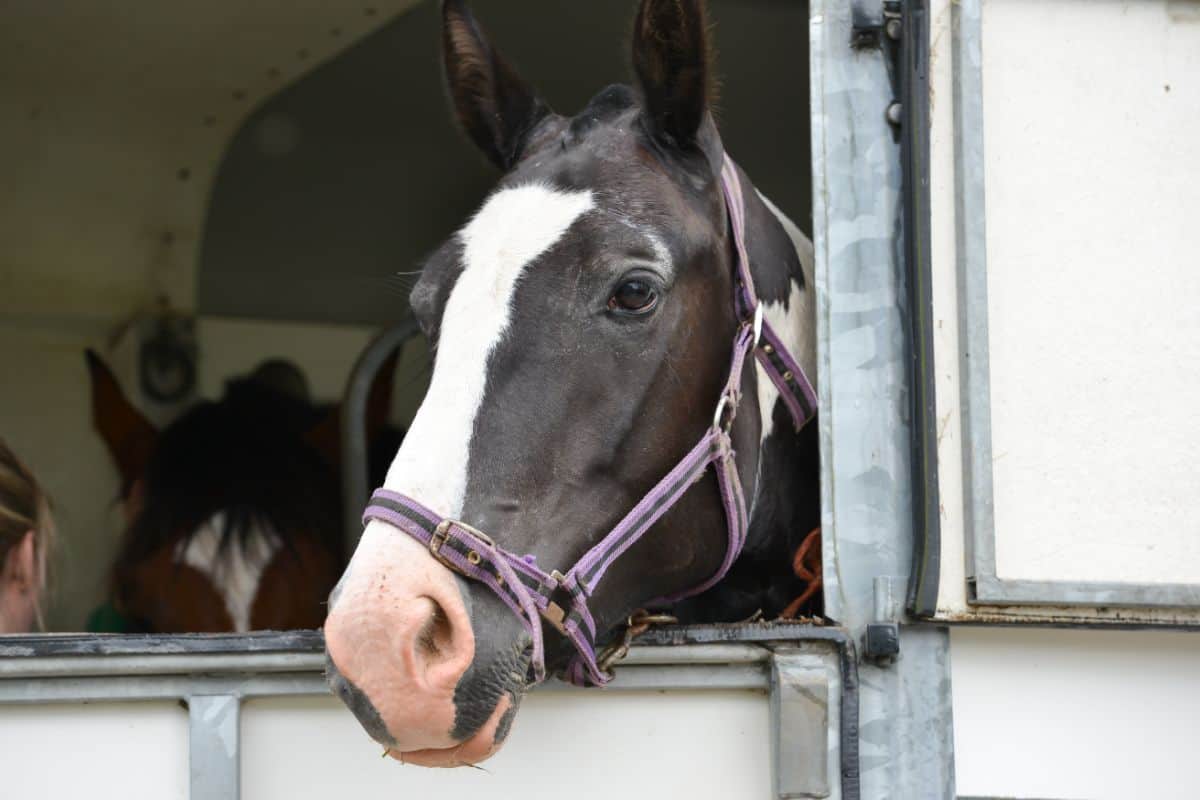 A trail camera is a wireless device that helps you view what's in your trailer. You install a camera to the back of the horse's trailer to capture the feed to your smartphone or tablet. It helps you settle the nerves when traveling. You'll have an extra pair of eyes and ears with different camera angles in your brilliant barn.
You can quickly identify and deal with any uncomfortable or distressed horse. Most advanced trailers allow you to reposition the camera for a better view or adjust the volume up or down for finer details on what's happening at the back. They have in-built rechargeable batteries that can keep at it for quite a while through your ride.
7. Dressage Memoriser App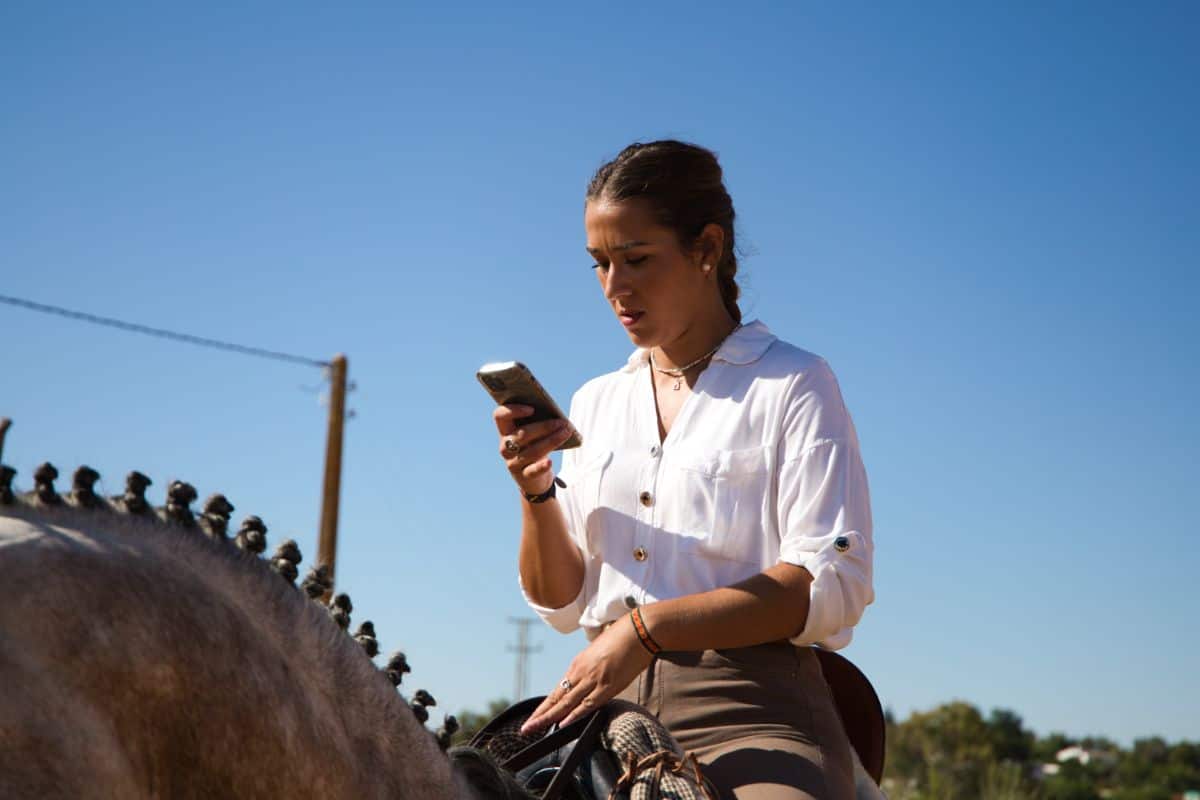 A dressage memoriser helps you practice and memorize your routine correctly. First, you trace your dressage routine across the arena specifying the hoops or jumps on the app. The app tracks your movement while in the arena and alerts you when you make a mistake. In turn, you can perfect your routine by reducing riding errors.
8. Indicators for Horse Riders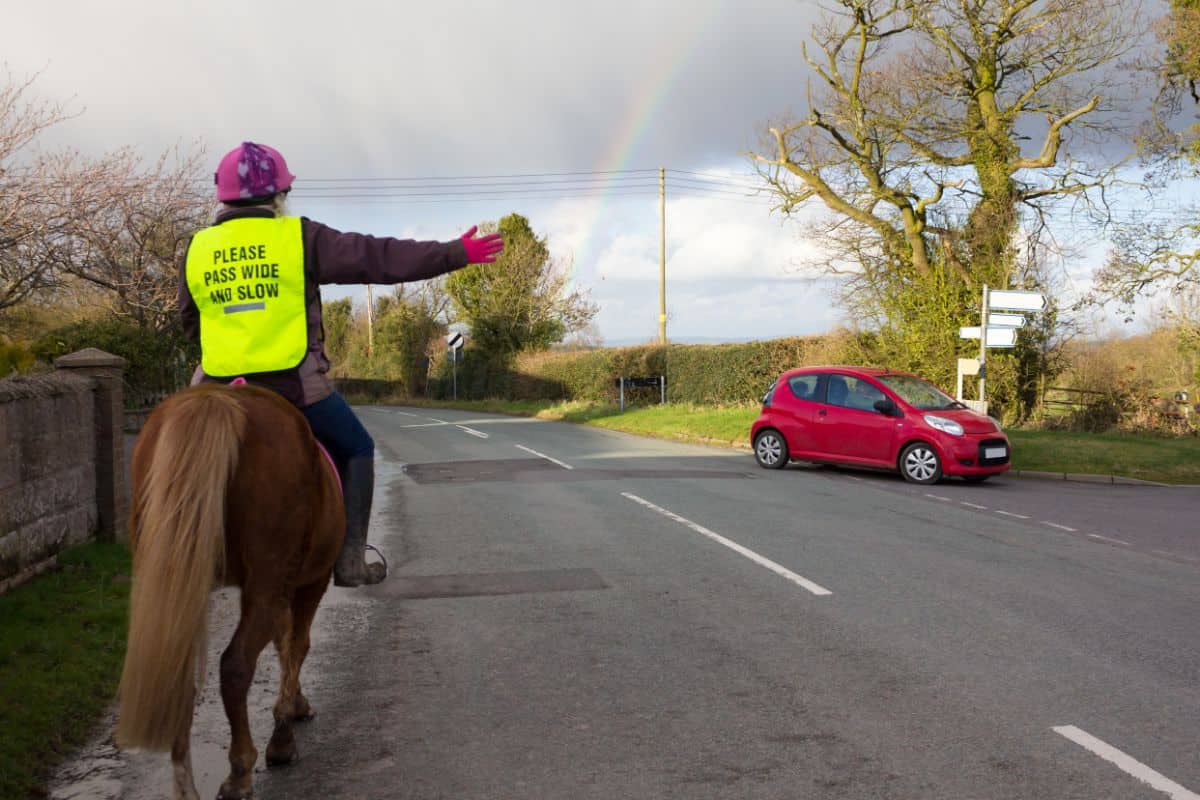 Usually, when riding a horse, you use hand signals that might not be visible in harsh weather conditions. Wearing an indicator jacket - a jacket that has LED lights indicates your turns, letting other motorists see where you're heading. It's an invention in progress that elevates your safety and communication while riding on busy routes.
Riders can DIY their jacket with simple wiring and an on/off switch on their riding jackets. Though the idea is yet to be fully developed in the equine market, some riders embrace this concept to mark themselves safe during their riding time.
9. Hay Price Calculator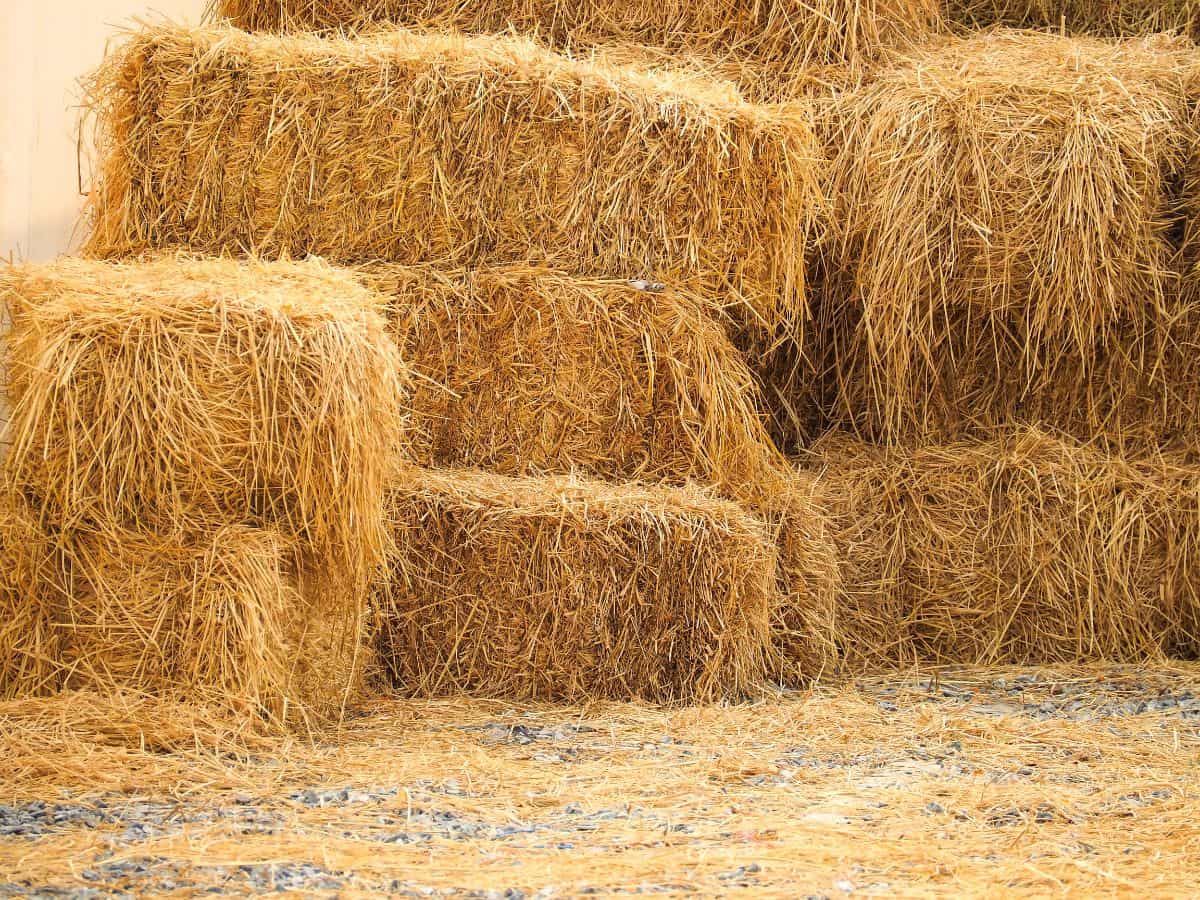 The hay price calculator calculates the price per ton and the total amount of hay. It's an app developed by the University of Minnesota which considers the number of horses and their daily requirements to know how much they'll consume in a day. The app will alert you when the hay supply is running low for you to purchase more.
A mature horse eats about 20 lbs of hay daily on average. With this app, you'll stay on track with your feeds and prevent insufficient stocks that could lead to underfeeding of the horses. It'll help improve your feeding routine, maintaining your horse's health and well-being.
10. Backpack Groomers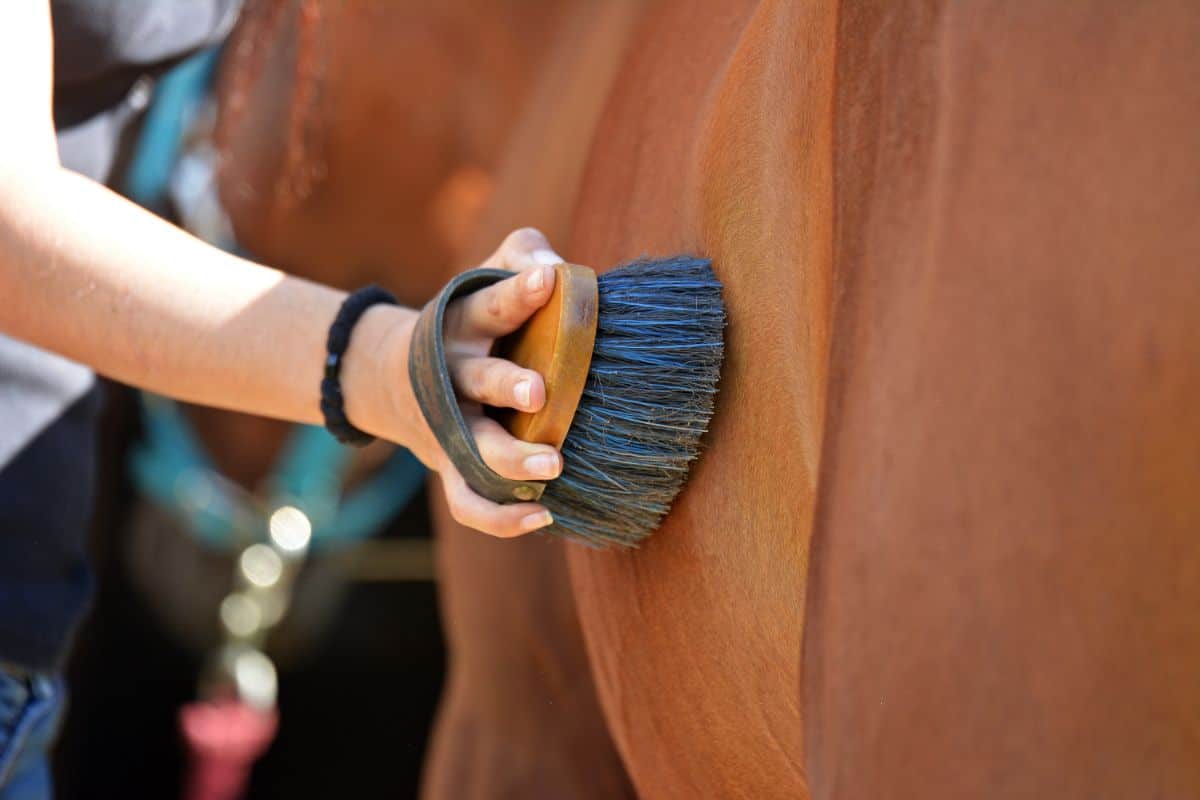 A backpack groomer helps you tend and take care of your horse's hair. Horses need regular trimming and grooming to maintain their beautiful hair. The backpack comes with a vacuum, several brushes, and combs necessary for brushing and removing dust and hair on the coat.
The vacuum absorbs dust and hair particles that could cause allergic reactions in some people. So they stay safe and comfortable while grooming horses.
You can brush the coat with brushes and combs. Each brush suits a specific body part because of the differences in stiffness, coat type, and hair.
11. Pivo Riders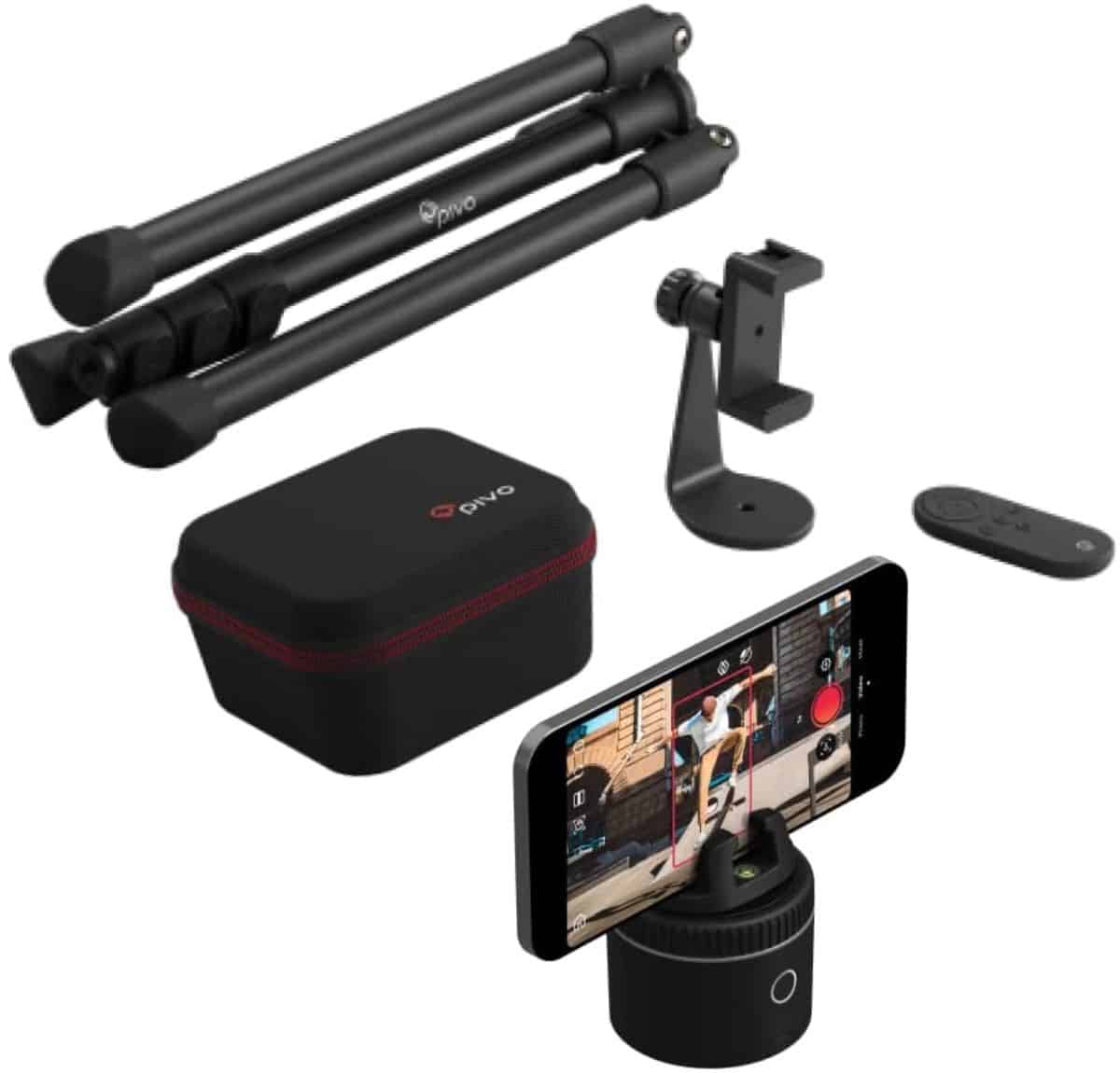 If you want to take a perfect video or photo while riding your horse, you'll need a Pivo pod. The Pivo pod has distinct features like auto-tracking, rotating, video calls, and capturing. These features help you to take photos or videos while moving or at different angles, improving the picture quality.
The video call feature can call your friends or family while you're riding to enjoy your riding escapades with you. It's an essential tool when capturing the most important moments with your horse.
Benefits of Using Horse Gadgets
Technology in horse riding and care aims to improve safety and comfort. Horse gadgets simplify how you organize, manage, and keep your horses in top-notch condition. Use these tools to make your horse riding and dressage better and more exciting.