It can be so nice to be able to bring your dog to the barn with you. He can accompany you on a trail ride and can keep you company while you're doing chores. When you have a dog around horses, though, it's important to keep him safe. Here are some tips that can help you out.
Keep Your Dog Leashed
It's important to keep your dog on a leash while he's getting used to the horses and the horses are getting used to him. Even if your dog reliably listens to your vocal commands, a barn is full of strange smells and sights. Keep your dog leashed for at least the few visits until you're sure that he will still obey you and will not chase or jump at the horses.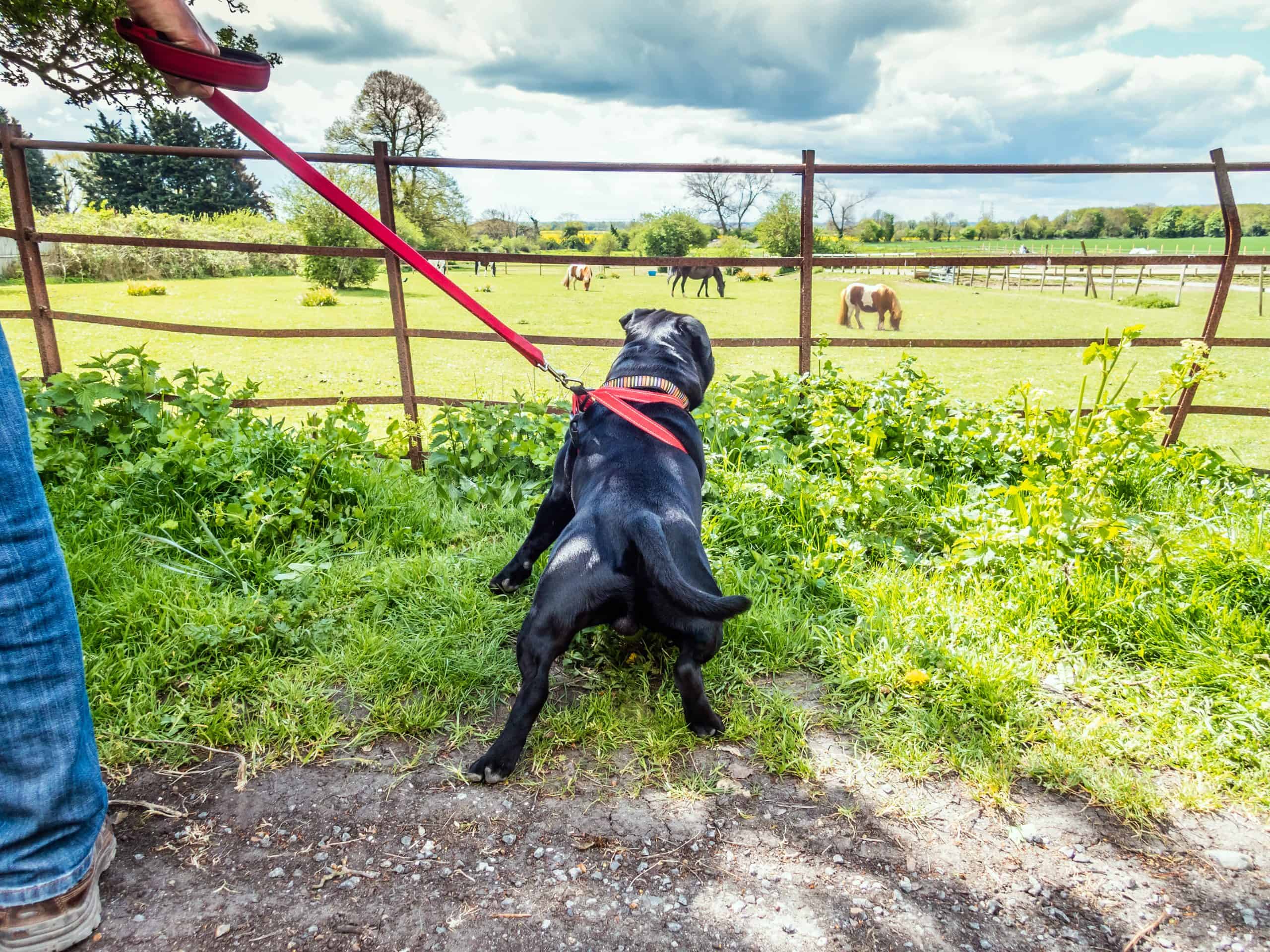 Make Introductions Gradually
Make your dog's introduction to the barn and the horses a gradual process. Start by stopping by the barn for a few minutes and walking your dog around. Repeat this process until your dog doesn't get excited about the new area. When you introduce your dog to a horse, choose a calm horse and remove your dog immediately if he gets excited. Patience and repetition can help to teach your dog to act appropriately.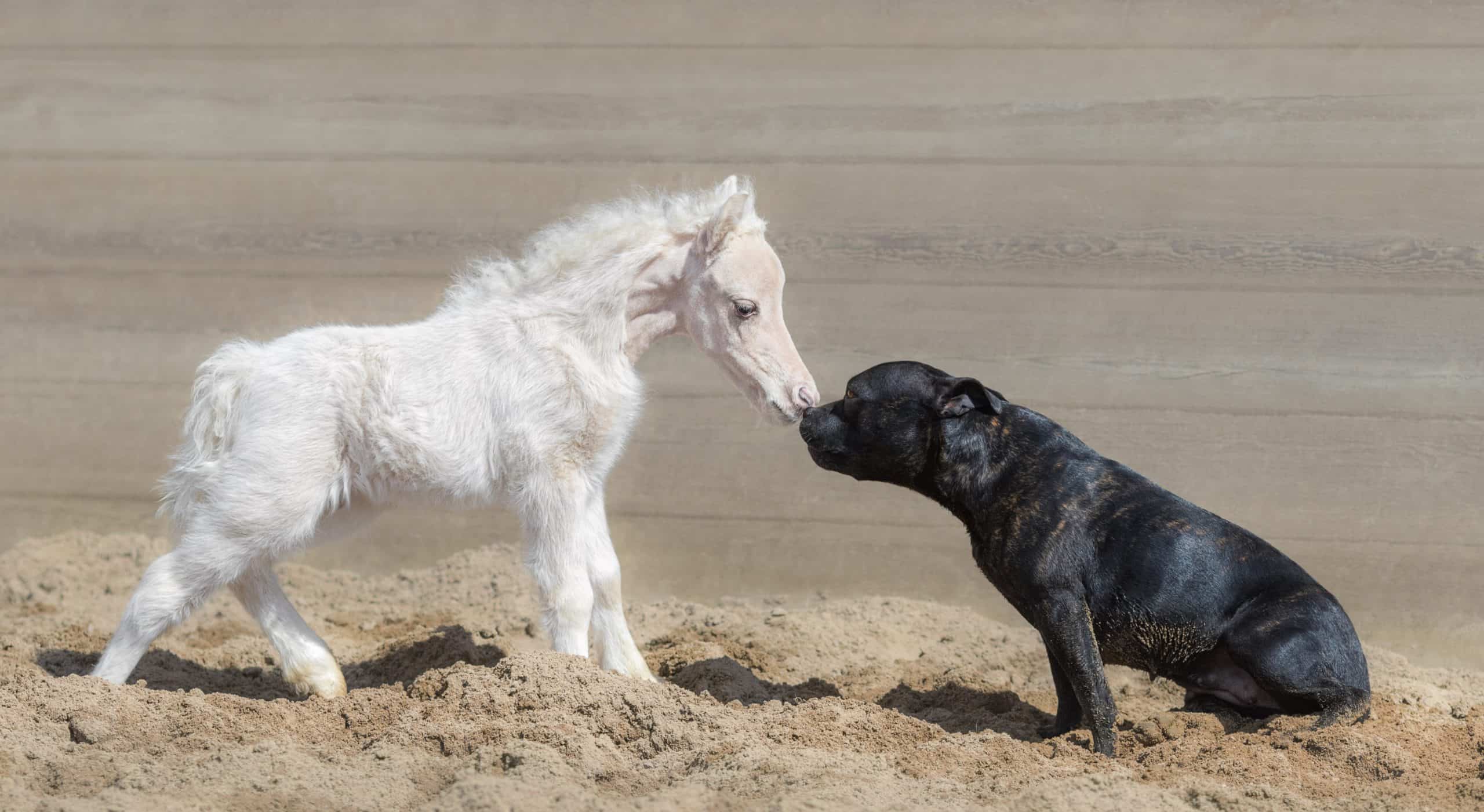 Work On Obedience Commands
Be sure to brush up on your dog's obedience commands. Obeying commands such as sit, down, quiet, and come can help to keep your dog safe when he's around horses.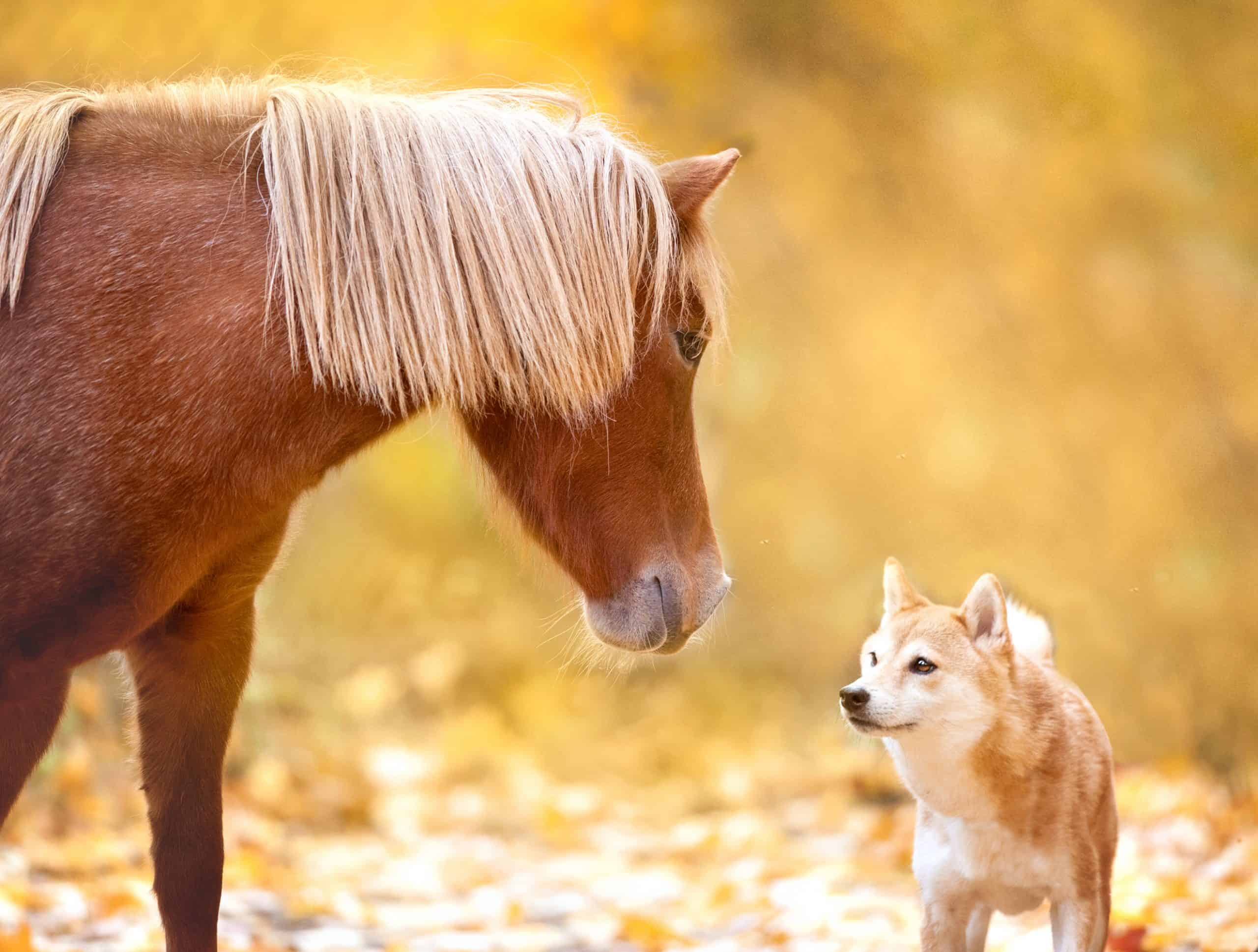 Bring a Dog Crate
Be sure to bring a dog crate along with you as your dog's visits to the barn become longer. Having a crate to keep your dog in can help keep him safe when you're doing activities like grooming. You should also bring along a water dish for your dog.
Read Your Dog's Body Language
When you have your dog at the barn with you, pay attention to his body language. Your dog's body language can tell you if he's fearful, excited, and even if he's tired. Listen to your dog's body language and be sure to give him a break when he needs it.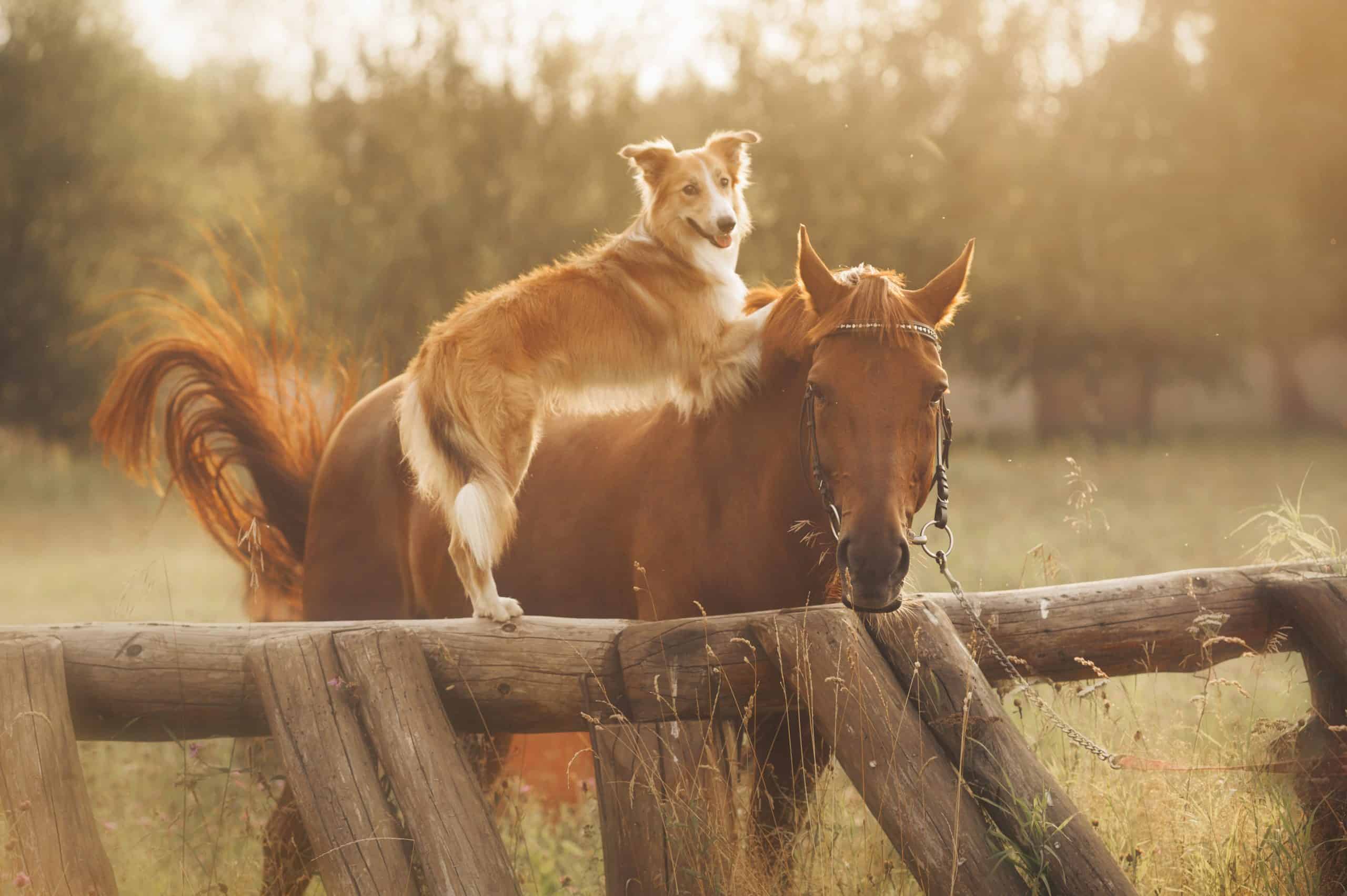 Enlist a Helper
When it comes to training your dog to travel out on a trail ride with you, you will need to enlist a helper who can walk with your dog as you ride. You should only take this step once your dog readily obeys your vocal commands, and once both your dog and your horse are comfortable with each other. Have the helper leash your dog, but hold the leash loosely; ideally, the dog should listen to your vocal commands. If the dog travels too close to your horse or loses focus, the leash can help to refocus and train your dog.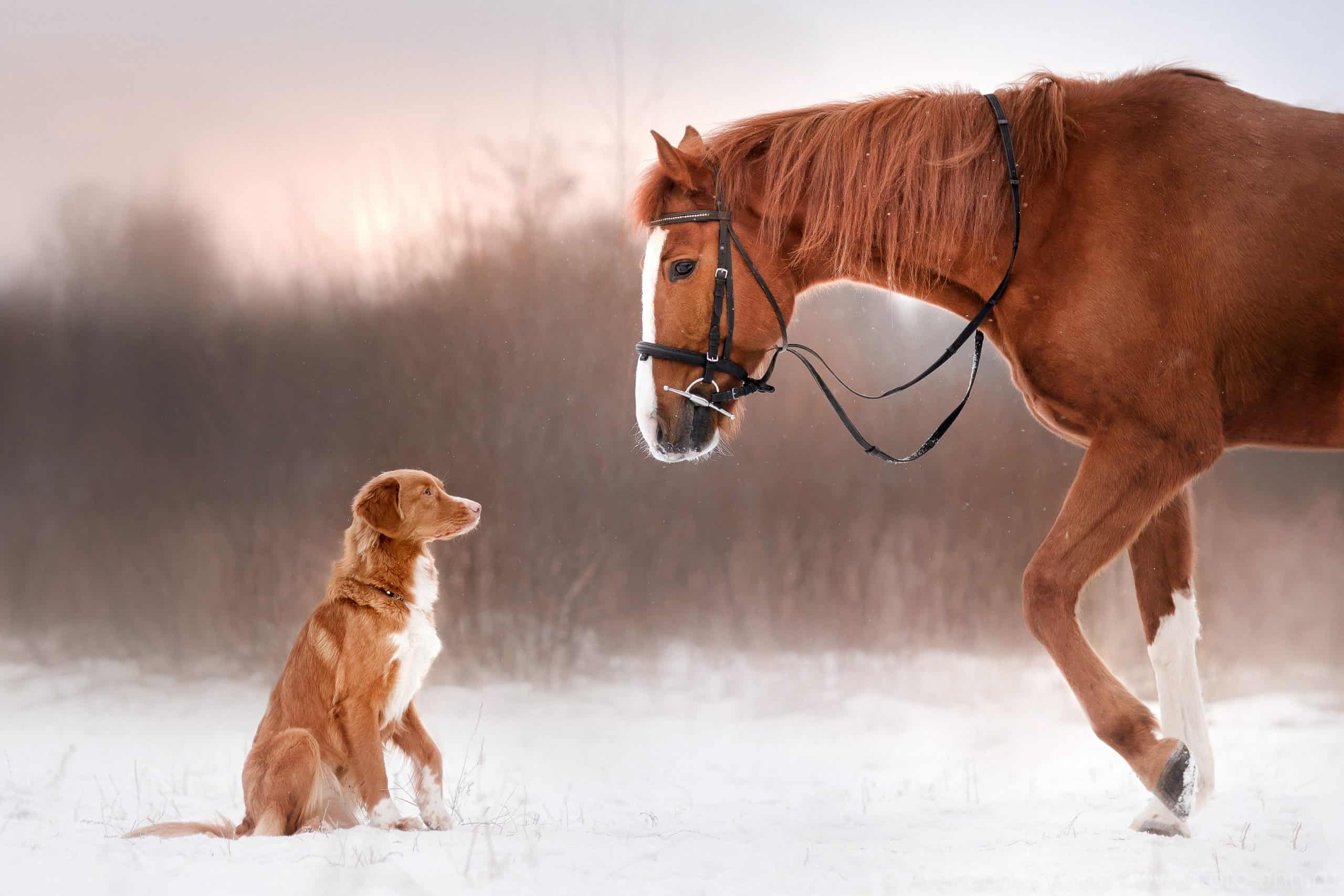 Have you ever brought your dog to the barn? How did it go?