So you're thinking of learning how to ride? Horseback riding is a thrilling and fulfilling hobby that people have enjoyed for centuries. Before you sign up for lessons, consider what type of riding you want to learn.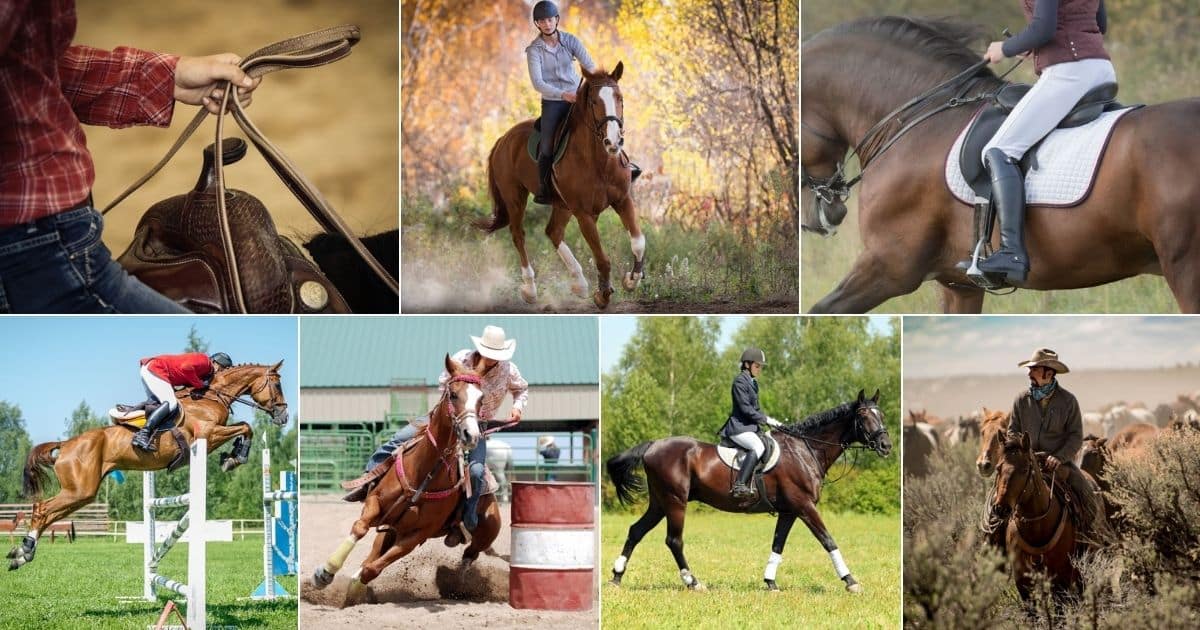 And there are differences! There are vast differences between English vs. Western Riding from tack to attire. There's no reason you couldn't choose to do both, but given the investment of time and money horses take, you'll want to pick one to start with.
Jump to:
1. Tack
One of the most visible differences you'll notice is the type of tack used on horses. The tack for western riding was designed to be used by cowboys who would spend long hours riding their horses.
You'll find that western saddles are larger and built with comfort in mind. At the front, you'll find the saddle horn. This piece was initially used to tie cattle while out in the field.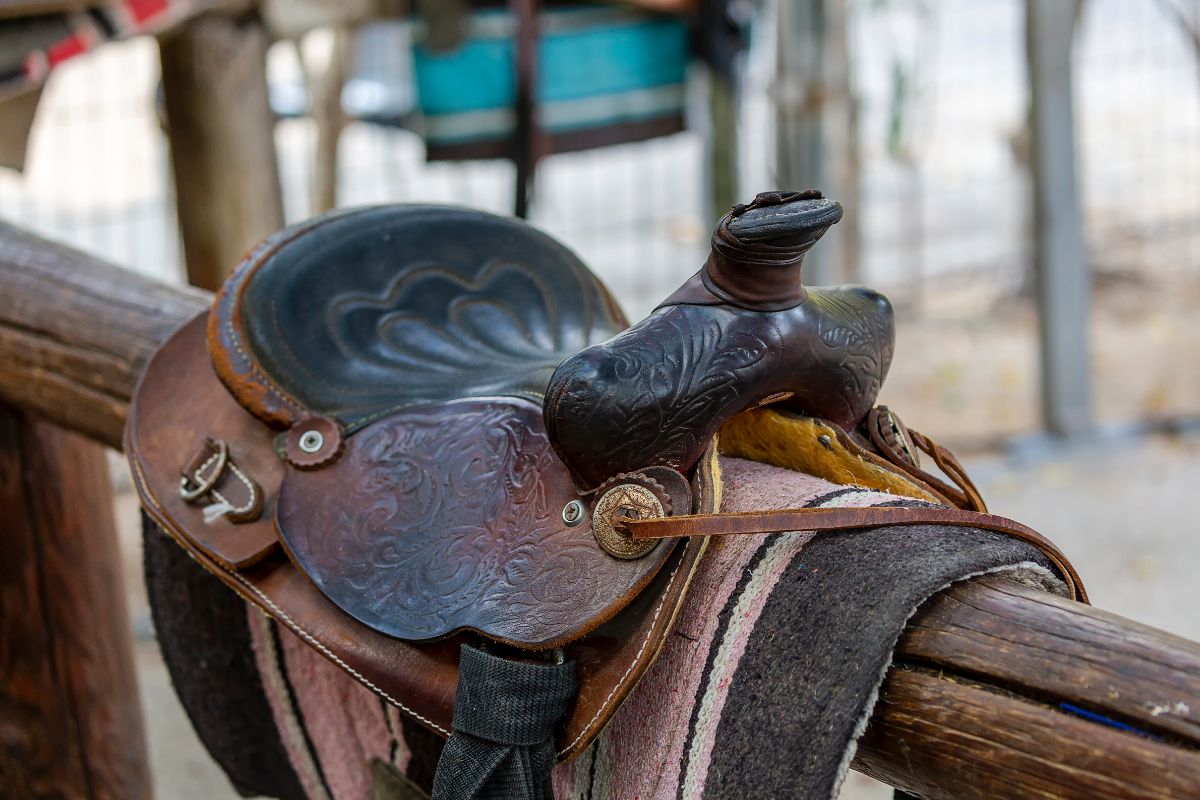 English saddles, by comparison, are not as large. Instead, they're small, meant to be less restrictive for the horse, and developed initially for military use. Some riders out there find the English saddle to be more ideal.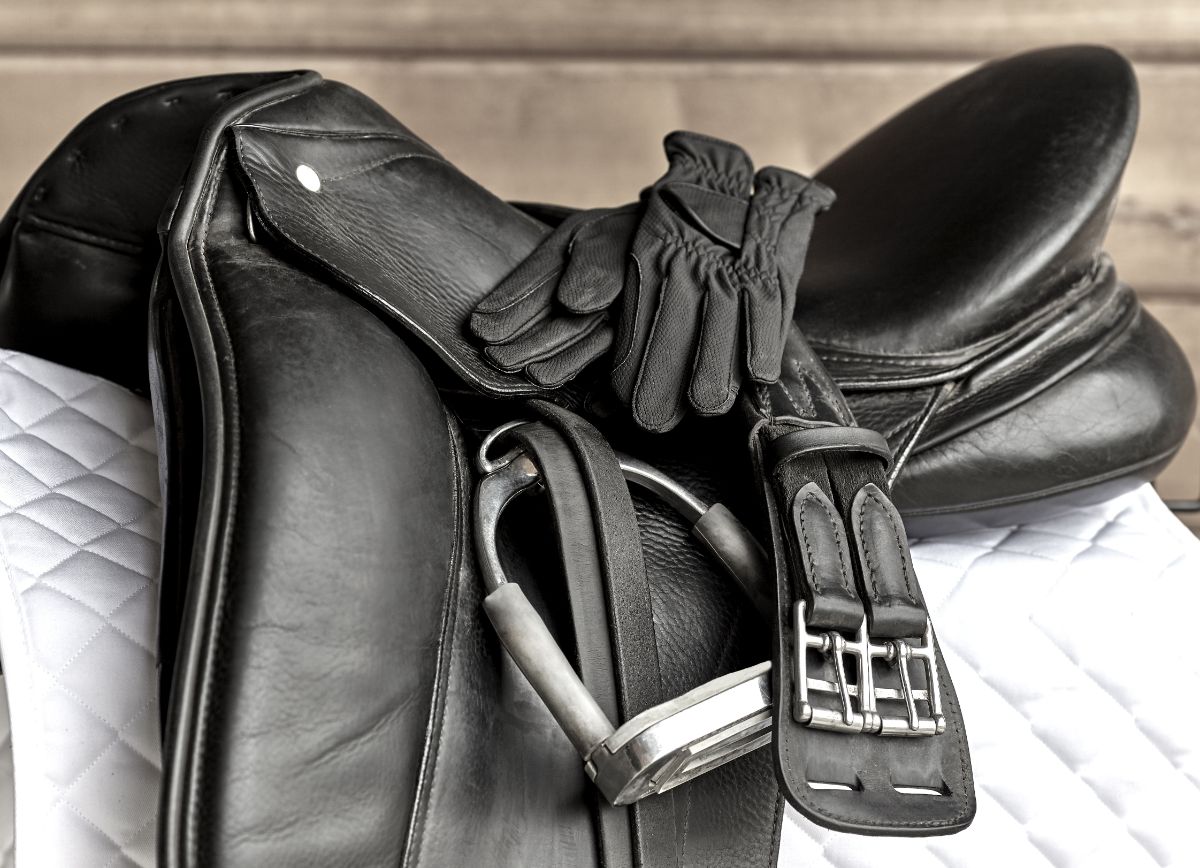 For instance, the English saddle's smaller profile makes jumping much easier to achieve than with the traditional Western saddle. It allows the rider to move with the horse, adjusting their position appropriately.
2. Attire
The following striking difference between English vs. Western riding is going to be the way riders wear attire. You can spot English riders wearing tall hunting boots, slacks, helmets, and fitted hunting jackets.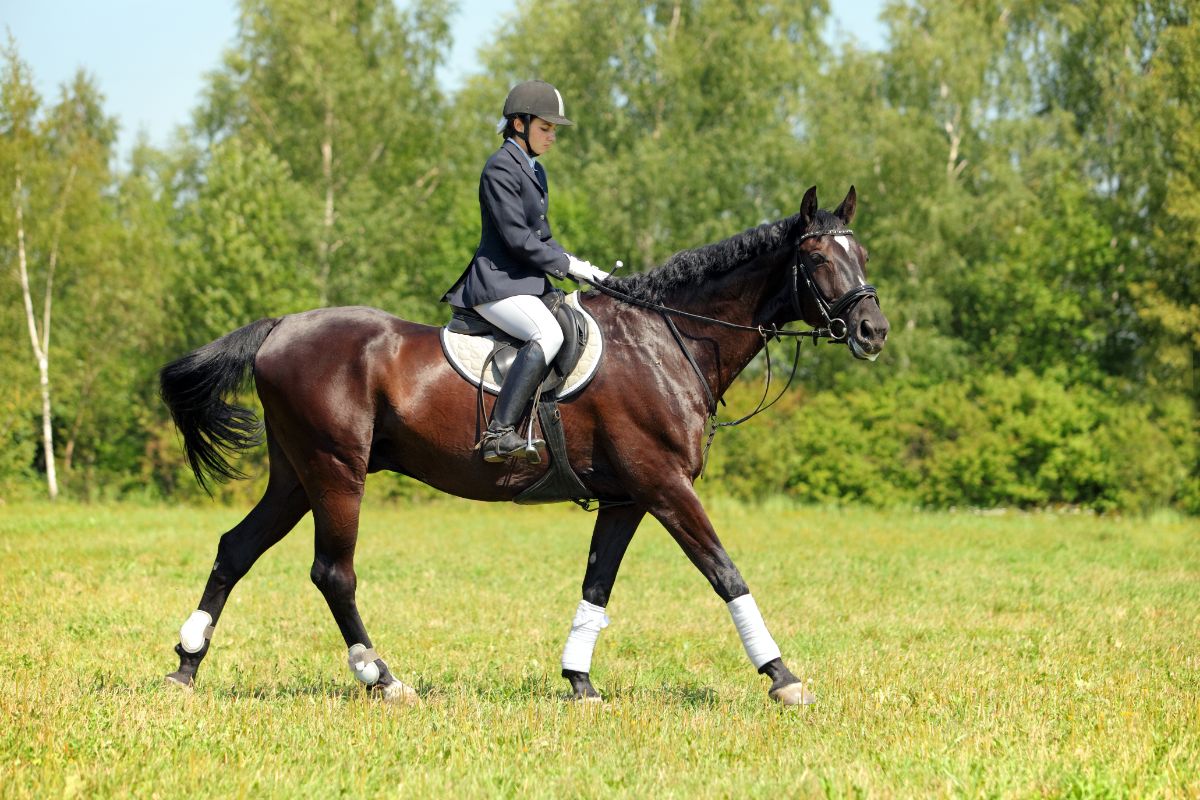 Instead of this proper and more formal attire, Western riders will dress in an evocative way of the Old West. You'll spy riders wearing jeans, plaid, cowboy boots, and very likely a cowboy hat. Overall this style is very comfortable and rugged.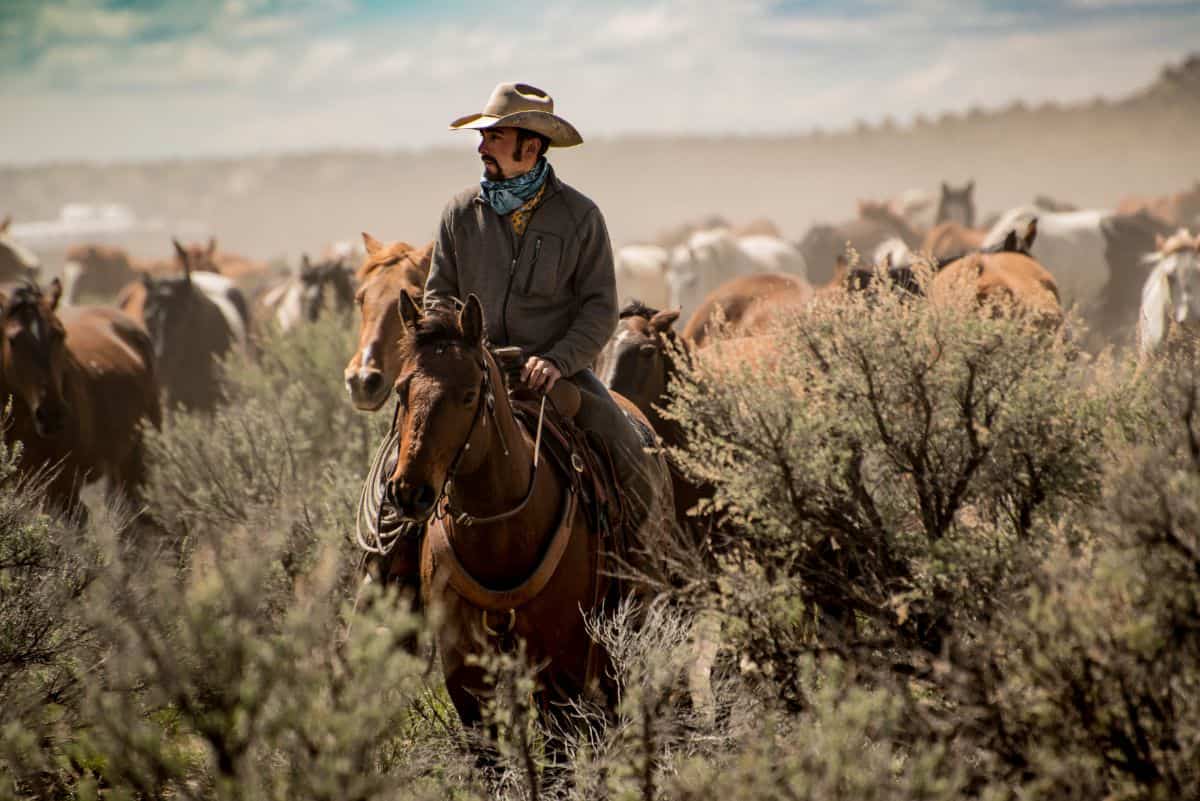 3. Types of Horse
Even the types of horse you'll ride will differ between English and Western riding. Just as the attire and tack vary based on utility, so will the horses.
In Western riding, you're more likely to find sturdy, compact horses equipped for long hours of comfortable riding. But due to the nature of ranching work, many of these breeds can put on a good burst of speed.
The American Quarter Horse is an excellent example of this. This versatile breed is still used in ranching work today, on trail rides, and in competitions because of its athletic nature and stable personality.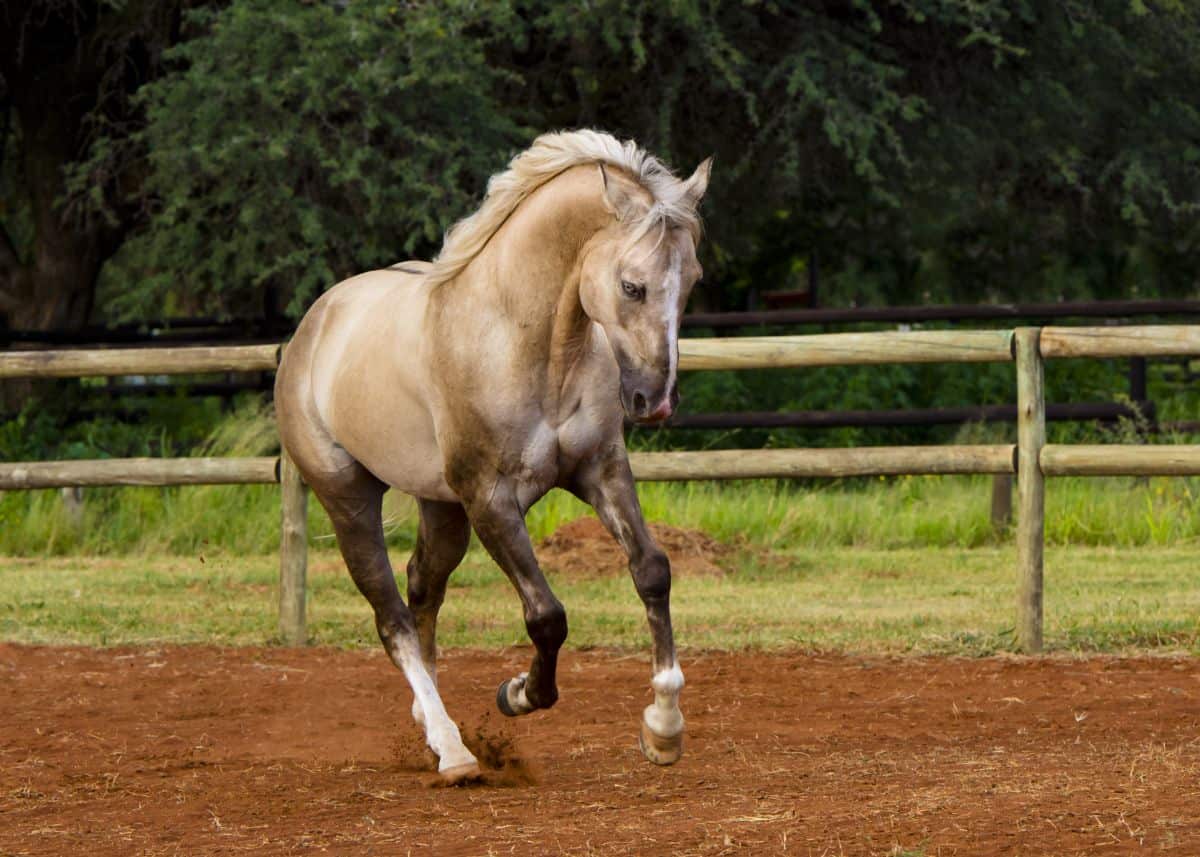 That said, you can find a variety of horse breeds being used in Western riding today, as the competitions and style of riding are something easily enjoyed by many.
English riding requires a different kind of horse entirely, often tall with long legs that make them suitable for sustained speed and jumping over obstacles.
The Thoroughbred is one of the most well-known English riding horses. This intensely athletic breed can run for long periods very quickly and can jump and perform many other demands.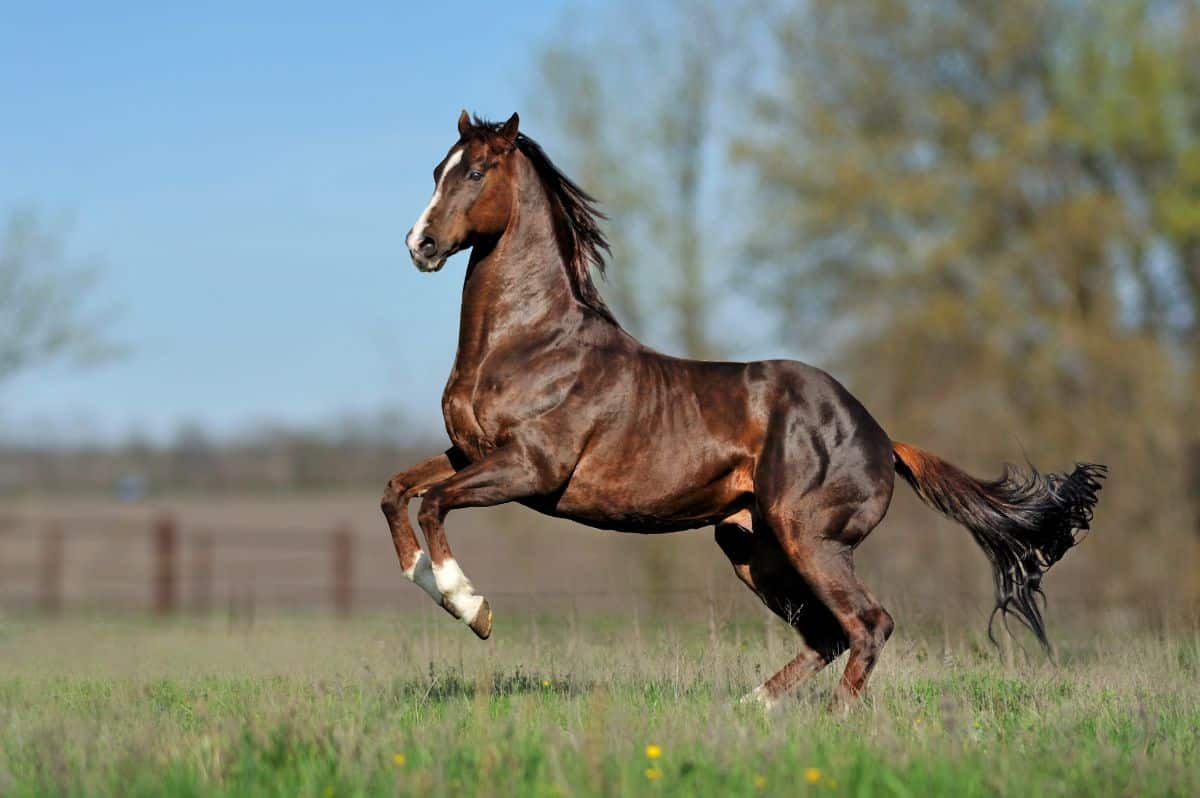 Similar to Western riding, there are other breeds suitable to the discipline. So if you're heart is set on one riding discipline or another, you aren't locked into a particular breed. It will depend on the specific horse's physicality and the nature of the rider training them.
4. Gaits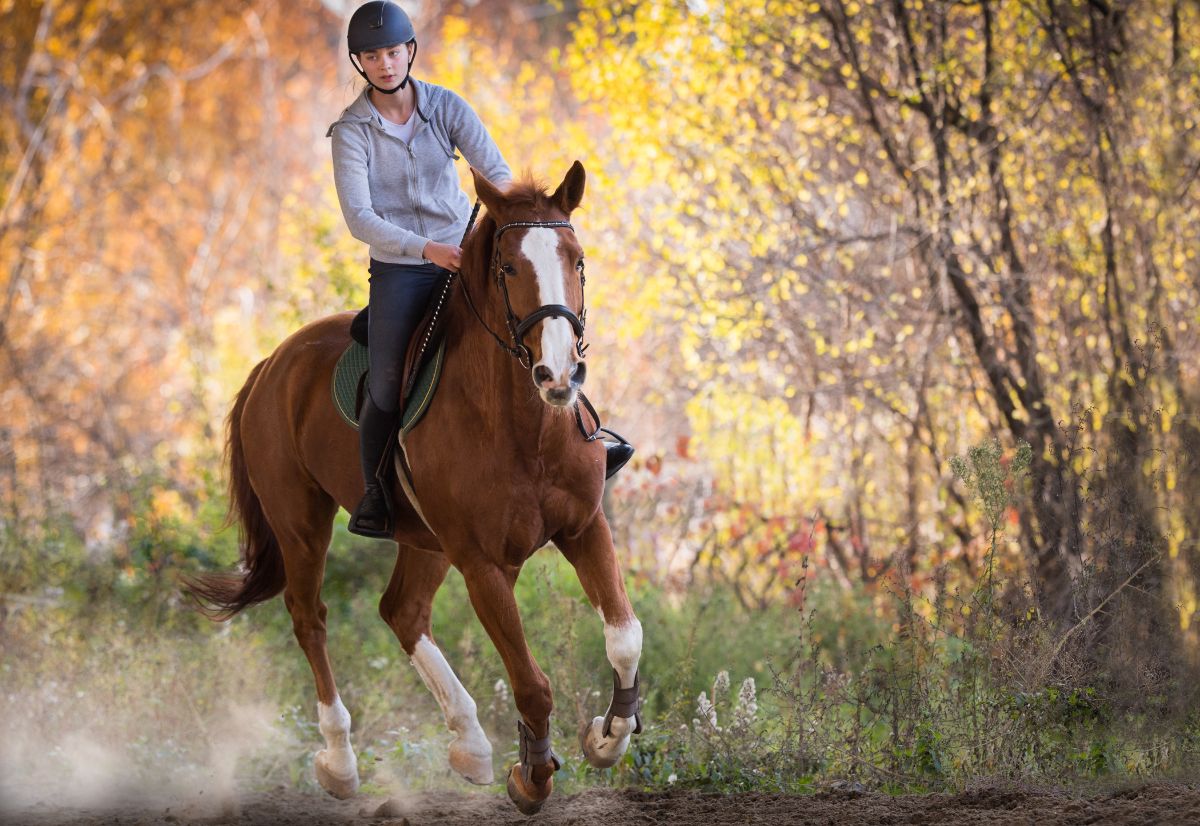 The way each riding style refers to the gaits is also different. Western riding treats gaits more specifically, favoring long, consistent rides and not allowing for a lot of variation for personal style. With English riding, you can get more flexible.
Walk: This is similar for both styles of riding.
Trot/Jog: There are differences here. Primarily in Western, the rider sits down, while in English, they're posted unless asked to sit. If the trot is faster, the Western rider will post or two-point.
Canter: In Western, this is a more relaxed, paced ride with slight variation. In English riding, you'll find various variations to learn and plan for.
5. Disciplines
If you're looking to compete in the world of horses, you're fortunate because both disciplines have several different focuses to which you can dedicate yourself. In Western riding, you'll find that barrel racing and reining are exceptionally popular. In English, jumping and hunter jumps are among the most prevalent.
Reining is the art of working your horse through intricate steps while in the ring. You'll be asked to have them turn, step to the side, move forward, or move backward. Each competition will have different specifications, but you can be assured that it will be challenging and fun no matter what.
Barrel racing is an exhilarating sport where you race forward on your horse to quickly go around a set pattern of barrels without knocking anything over. Riders who enjoy a quick race where they can get their adrenaline rush on will truly love barrel racing.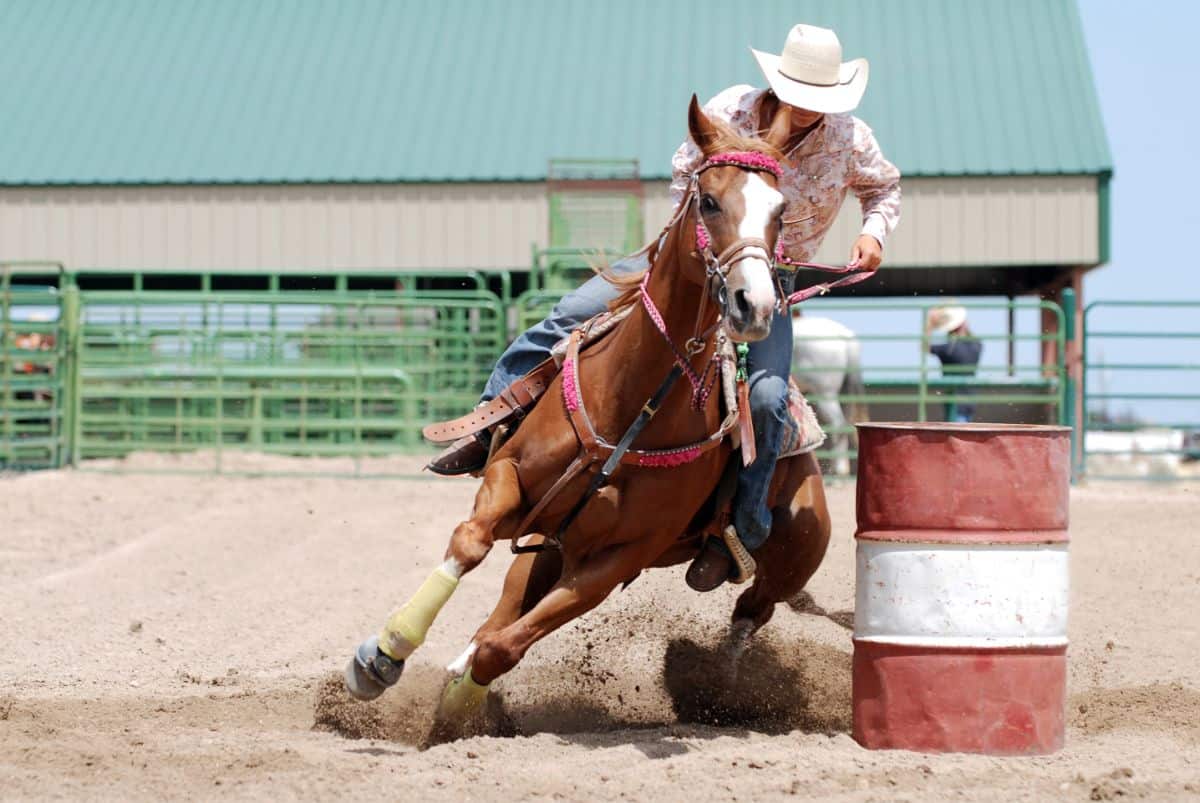 Jumping and hunter jumping is particular to English riding. The judges will watch how well a horse and rider pair can make it through a course in these events. Is it flawless? Are obstacles knocked down or brushed against? These little details can amount to lost points and possibly a lost competition.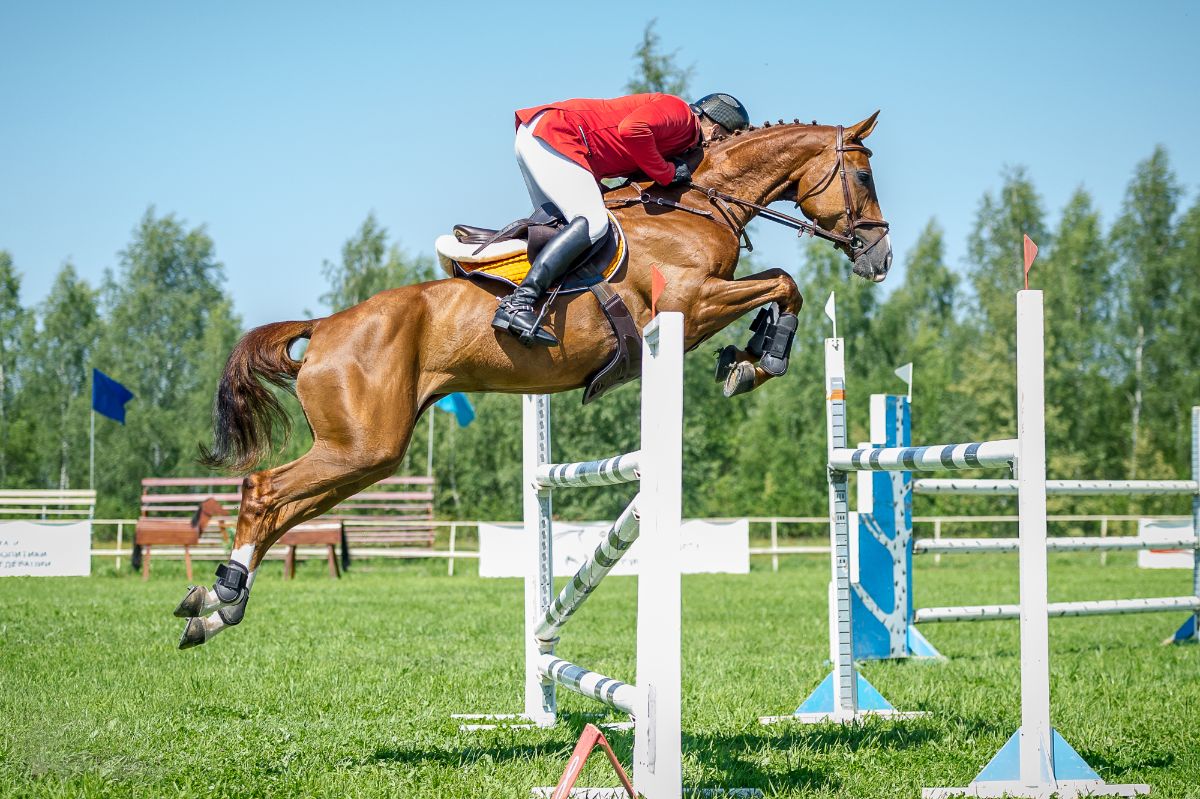 English riding is an excellent discipline if you enjoy being meticulous about your riding and like stiff competition from people of similar minds.
6. Riding Methods
You may notice that even the most basic things are subtly different between English vs. Western riding.
Take, for example, the use of reins. In Western riding, you'll hold onto the reins with only one of your hands, while the other will remain free. This was often done so that cowboys could use their free hand to lasso or tie cattle to the saddle horn in front of them.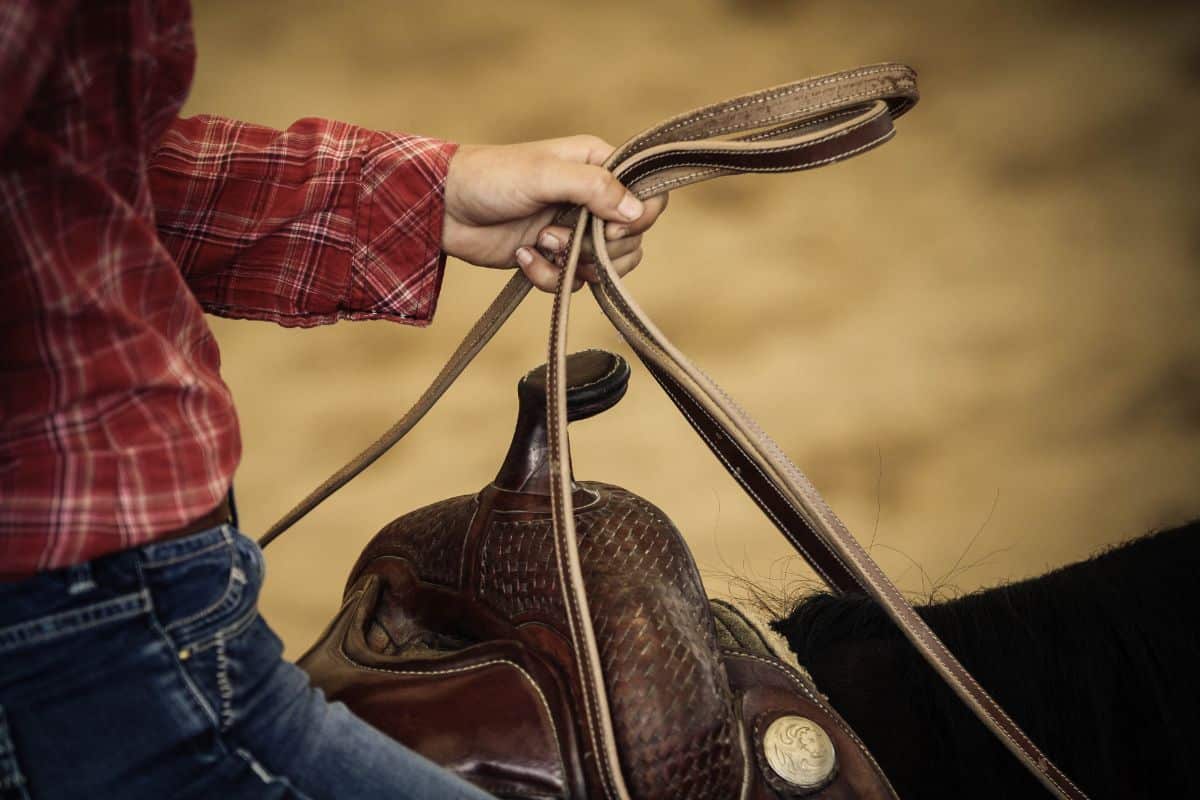 If you're uncertain what to do with your hand, rest it on your leg or place it on the saddle horn. Most control during your ride will be executed by reining or carefully distributing your weight in the saddle.
In English riding, the steering of your horse and the speed are done almost entirely with the reins. You'll use both hands to ride and, with them, determine how your horse turns and how fast. This is a sharp contrast to Western riding, which requires more of your body during the process.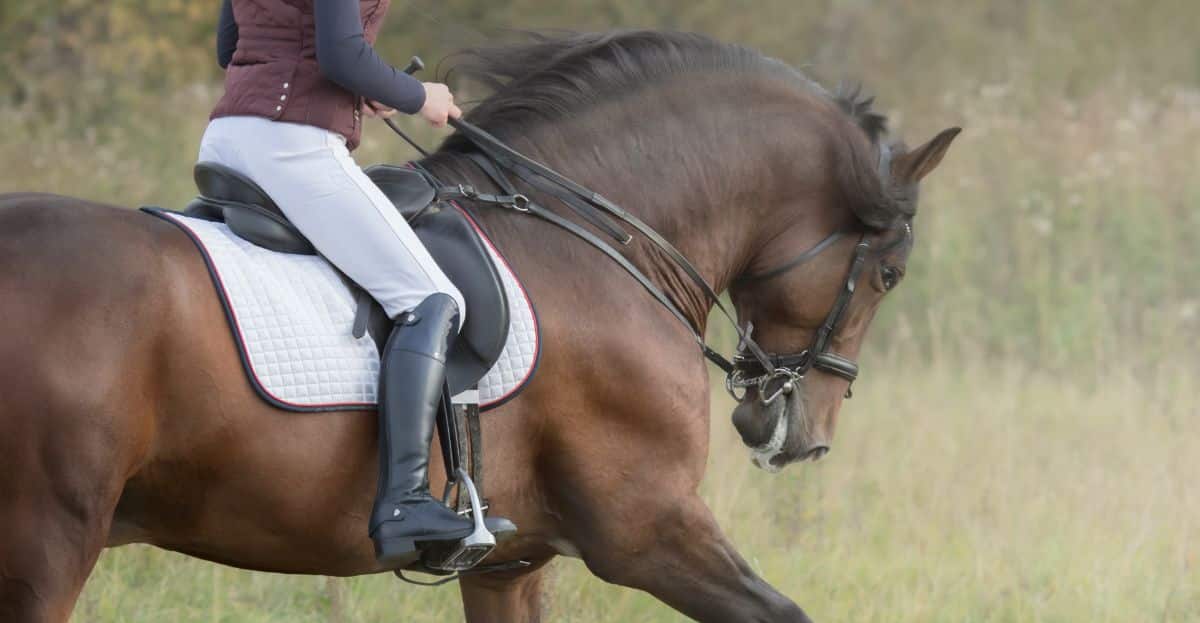 7. History
Western riding originated in the United States and was the primary riding style for ranchers and people working long hours on the farm. This style of riding is deeply entrenched in American culture. You can find barrel racing competitions, trail rides, and rodeo events nationwide.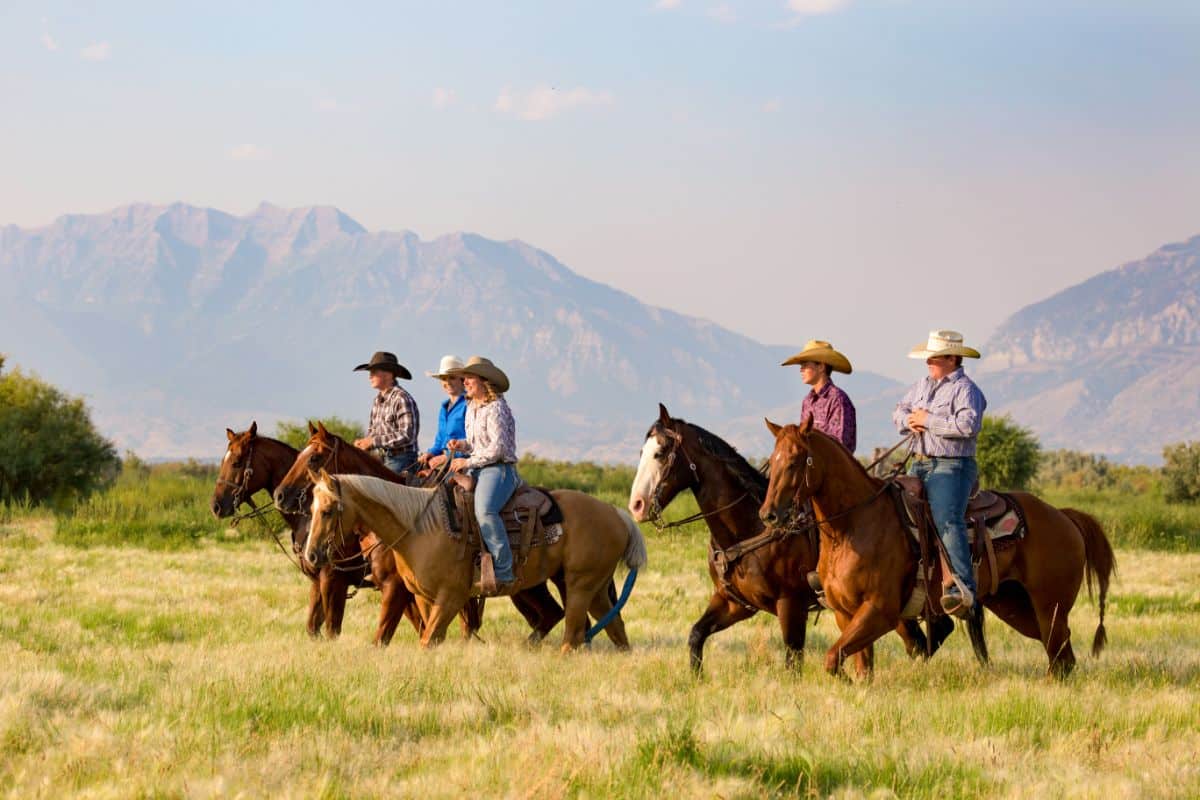 There's probably no figure as well-known to Americana than the cowboy, and if you're genuinely interested in those parts of the country's history, learning to ride Western style is one way to enjoy them.
English riding began in Europe during the 1800s, and for a long time (and for a large portion of the world), this was considered the only appropriate way of riding. Many people still regard it as the most traditional form of riding, which may be why it's so popular and remains preserved to this day.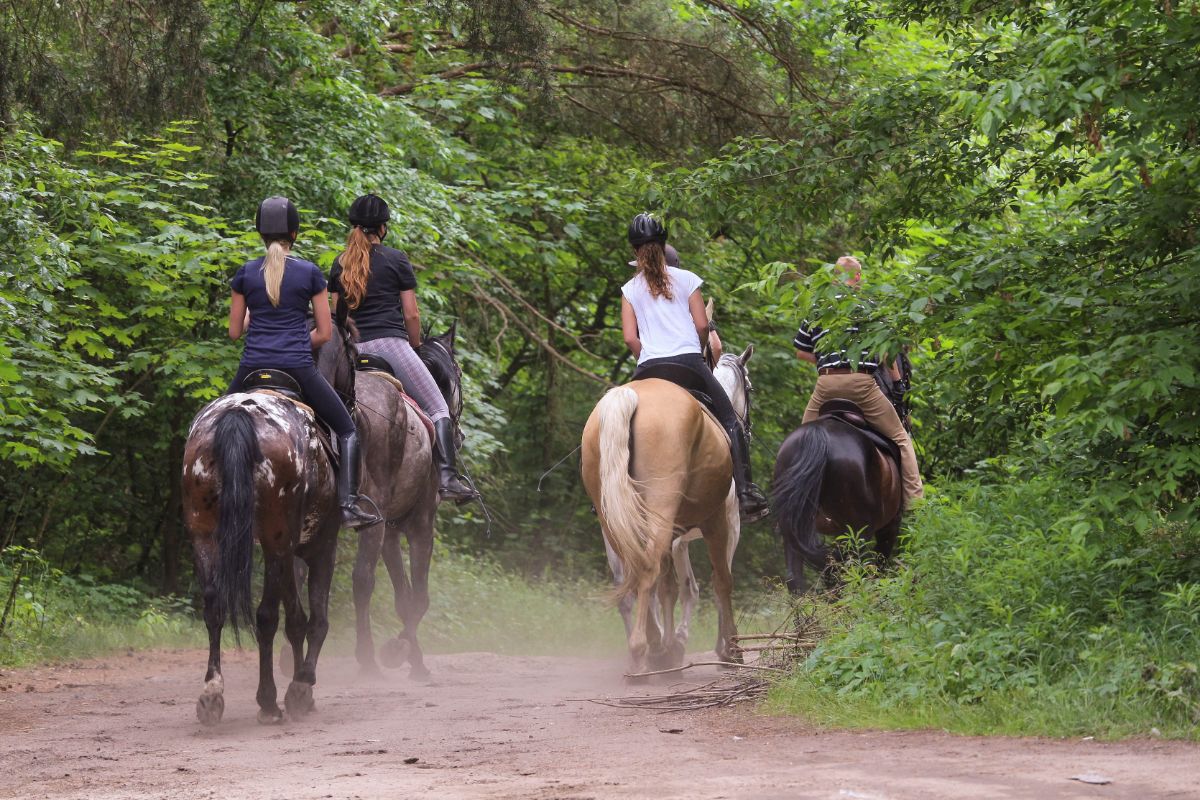 Which Riding Method is For You?
Only you can decide which is the best riding method for you. As you can see, there are some major and minor differences between English vs. Western riding. Some of these are stylistic choices, whether you'll enjoy the tack or the attire. Only you can decide which is the best riding method for you.
Others come down to more fundamental things, such as how you prefer to ride. Western riding requires different skills from English, and it's only natural that some personalities would gravitate towards one over the other.
Still, regardless of what you ultimately choose, as long as you're following your passion for being involved with the horse world, you're likely to be happy. And if you don't enjoy it as much as anticipated, there's always time to learn something new.