Not all of us get a chance to meet our horses when they are young. And for those of us who love horses, we don't always have the pleasure of having one in our care at all times. But sometimes, that special horse comes along that needs a home and you simply can't resist.
Such is the case for Romeo and Roni. In 2014, Roni acquired Romeo, a gaited leopard Appaloosa horse, even though she hadn't had a horse in many years, or let alone rode a horse in the past 20 years.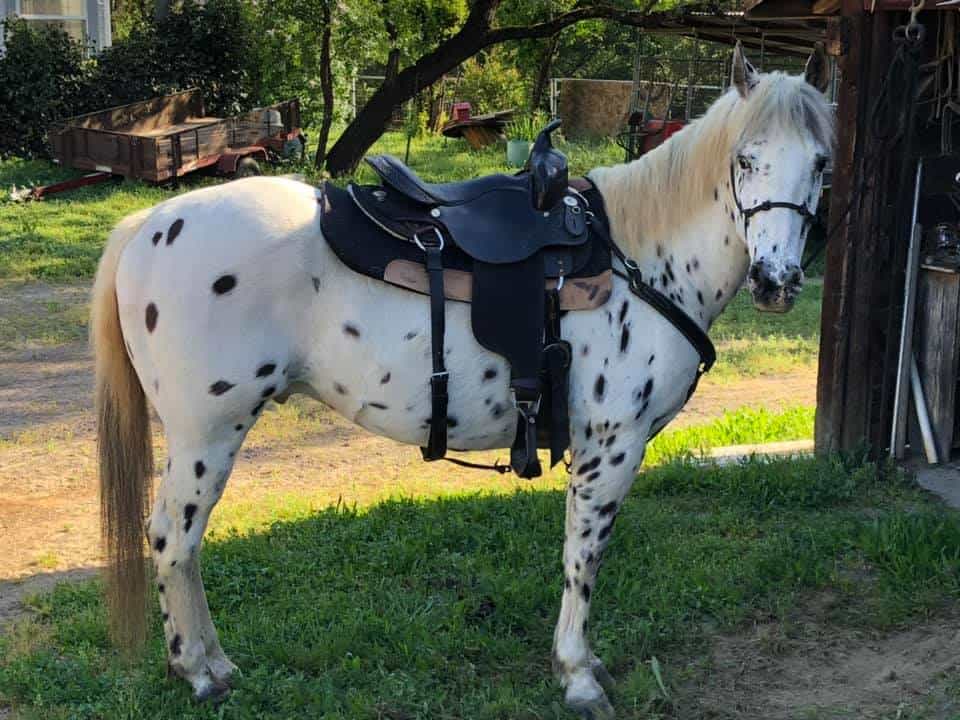 But there was something special about Romeo that she simply couldn't resist.
Everything was going on just fine and dandy until three years later, when Romeo developed a strange and persistent cough. Being located in California, dust coughs aren't too uncommon. But there was much more to it than that as Romeo started to lose weight at an alarming rate due to his lack of appetite. Roni knew she needed to get her equine friend help, and fast.
Roni says in her EQUUS article, "The Case of the Cofounding Cough" that,
"In September 2017, I noticed some swelling on Romeo's belly, with a small, oozing wound. The thought briefly crossed my mind that he might have pigeon fever, an infection caused by Corynebacterium pseudotuberculosis bacteria. These organisms, which infect a horse via insect bites or open wounds, tend to live in hot, dry climates like ours, so we do see pigeon fever from time to time. An affected horse typically develops abscesses in the muscles of his chest, which then bulge like a pigeon breast. But Romeo's swelling and wound weren't anything like that. It seemed more likely that they were related to a run-in he and his pasture mate had with some hornets in our back pasture a few days earlier. The wound healed quickly so I thought the episode was over."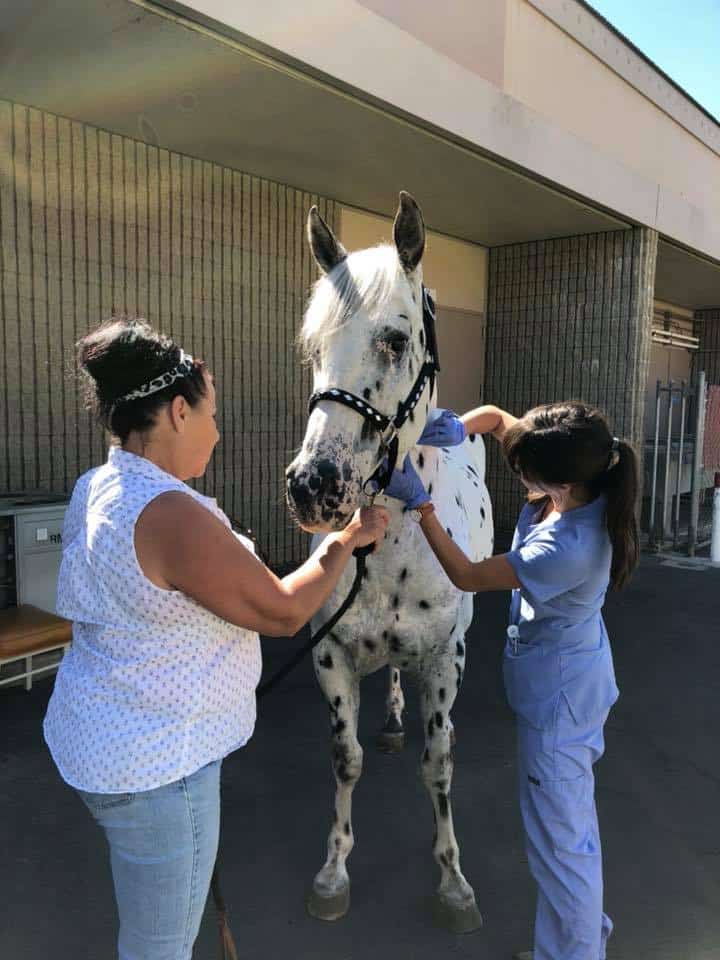 Thanks to Roni's perseverance, doctors who cared deeply about Romeo's survival, and Romeo's fighting spirit, he was able to come through—but only after a battle of treatment and recovery that lasted almost two whole years.
For Roni's feature in EQUUS Magazine, click here.
I recently connected with Roni, and she shared with me some details on Romeo and his journey and how he's doing today. Keep reading to learn more about this pretty horse that found his way to the one person who would do anything in her power to see him shine.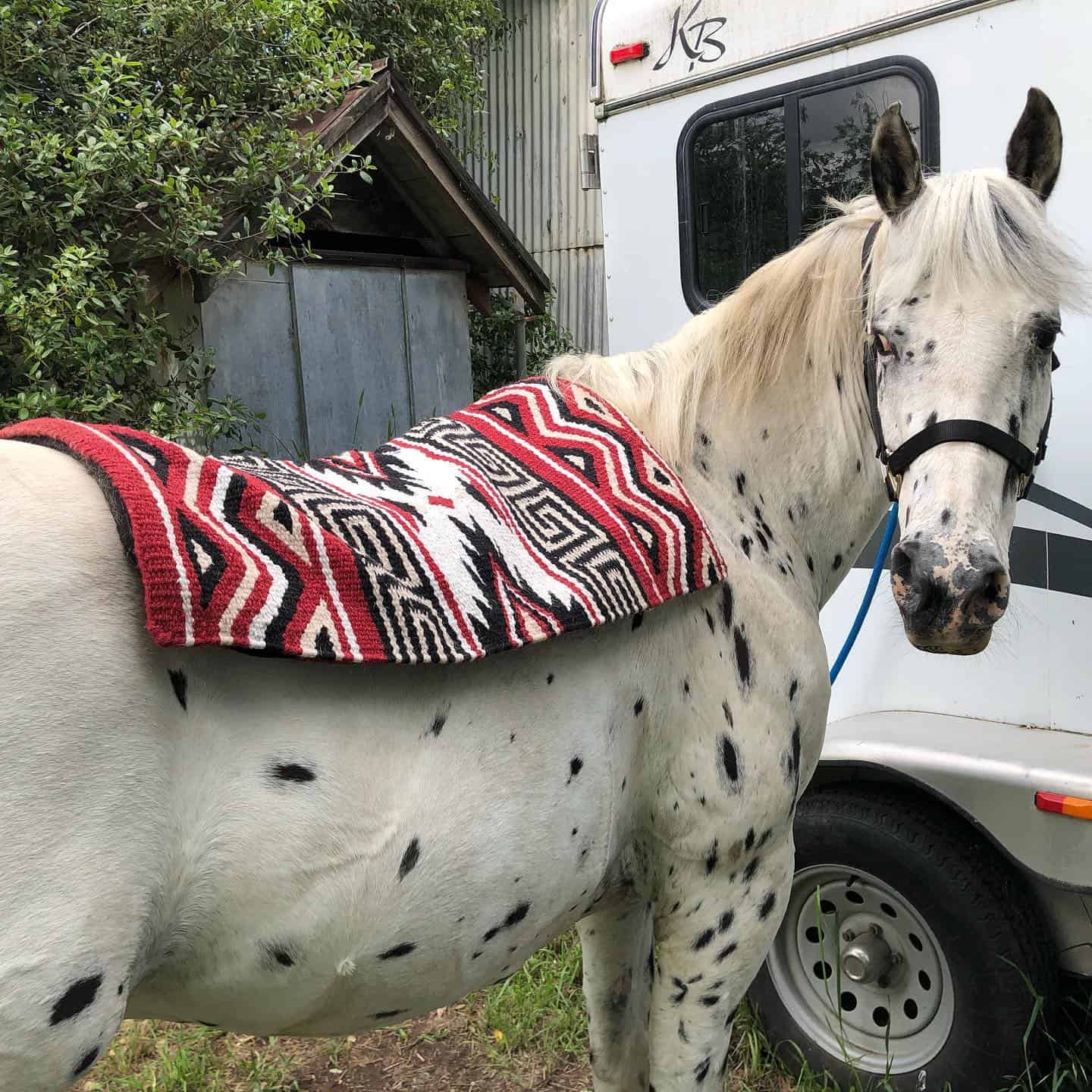 How did Romeo come into your life?
Romeo turned 19 in May. I have had him for 6 years. I had a leopard appaloosa in my youth and he was the best horse I ever had. Until Romeo came along and stole my heart. I never expected to have another horse but when he was presented to me I couldn't turn him down. And I think the power's that be knew what was best for us both.
What is Romeo's personality like?
He is a character that loves carrots and treats and will pull carrots out of my pockets if I am not careful. He also KNOWS he is beautiful and poses for pictures.
He LOVES to do trail obstacle courses and we were getting quite good at it when he got dreadfully sick. It took 6 months to diagnose his illness. In all it took 20 months to get him back to where he was before his illness. He is completely over his illness though he does have scar tissue in his lungs. However, his appaloosa blood runs strong and he never slows down or seems to tire even though I know he is. I have to watch that about him.
He also is a gaited Foundation Appaloosa which makes him even MORE fun to ride. Now we just enjoy the trails. He takes such an interest in his surroundings. He is my only horse now.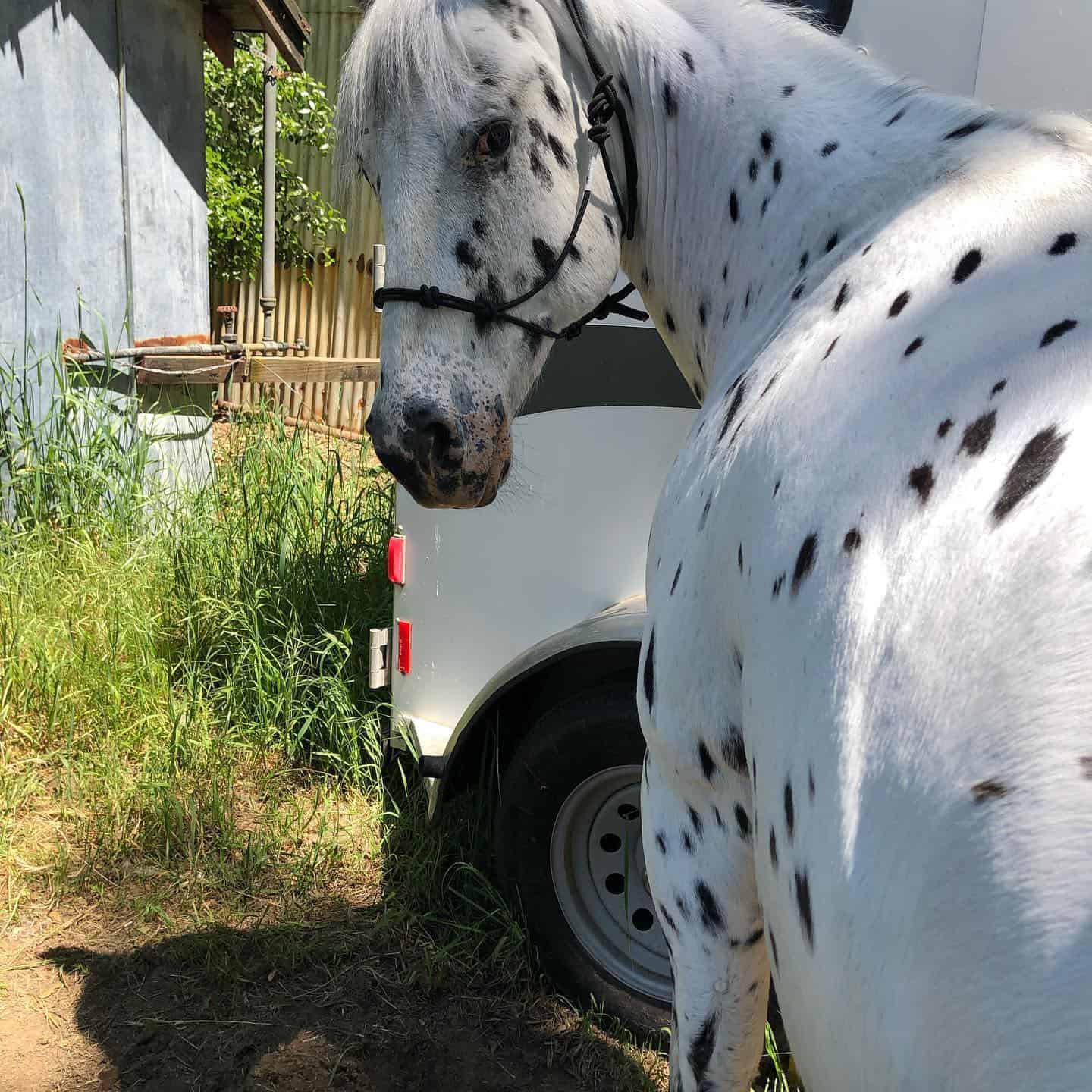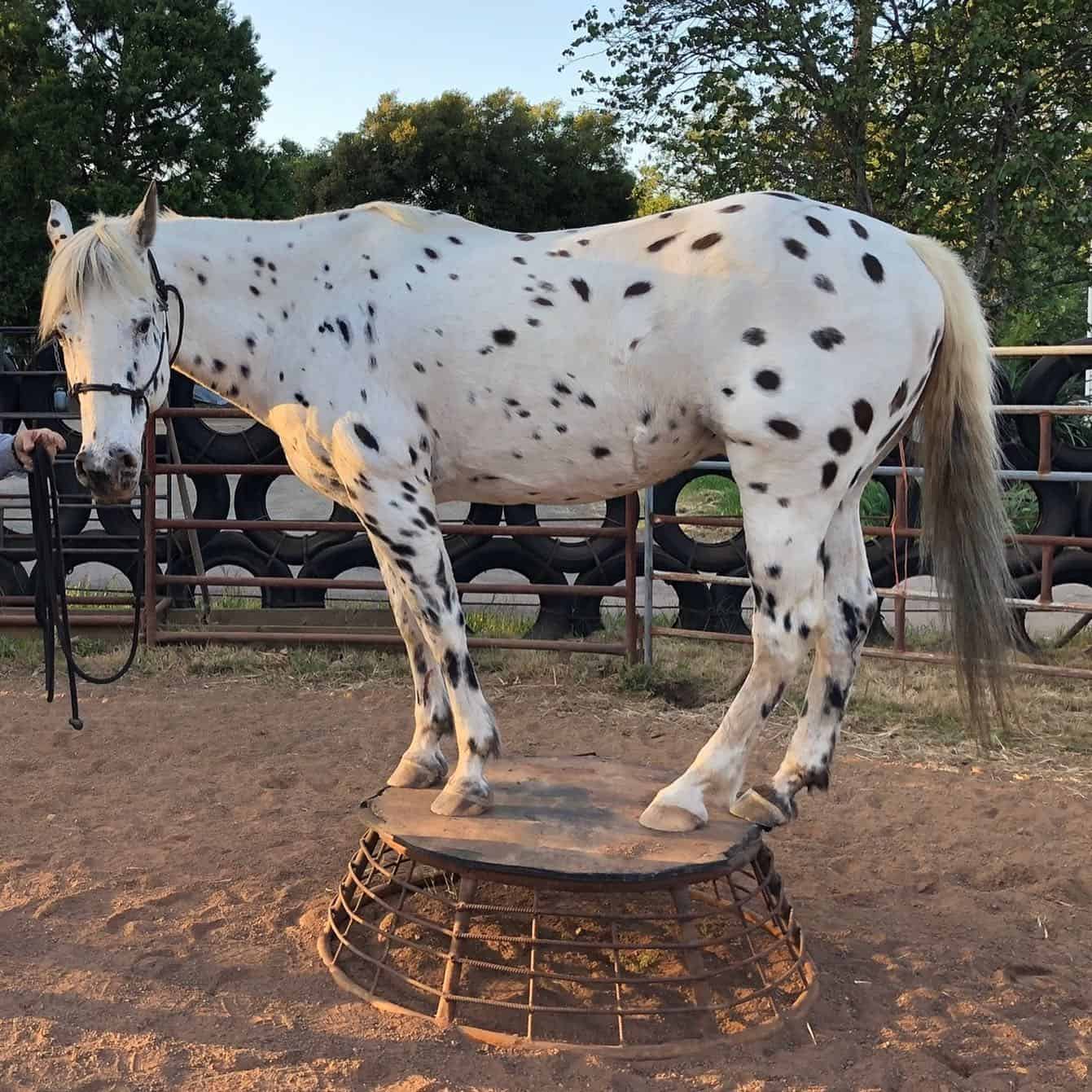 What are Romeo's favorite hobbies?
One of his favorite hobbies is the sleep in the middle of the day. I can't tell you the number of times I've been called saying "Romeo's down!". Nope, just sleeping.
How is he doing today?
We just moved from Willits, CA, to Hayden, Idaho so he is going through a big adjustment weather wise. He spent the last year before the move living at Ridgewood Ranch home of Seabiscuit. We had 5000 acres to ride on and it was very hard to leave there. But the trails here in Idaho are beautiful too and are beckoning us.
What's something special you'd like people to know about Romeo?
I think the thing I admire most about this horse is he gives his all every single time you ask him to. When he was sick, the vets were amazed that he didn't LOOK as sick as he really was. He took all three of his meds like a champ twice a day for over SEVEN MONTHS. He never balked or complained. He was a model patient and is an extremely smart and confident horse.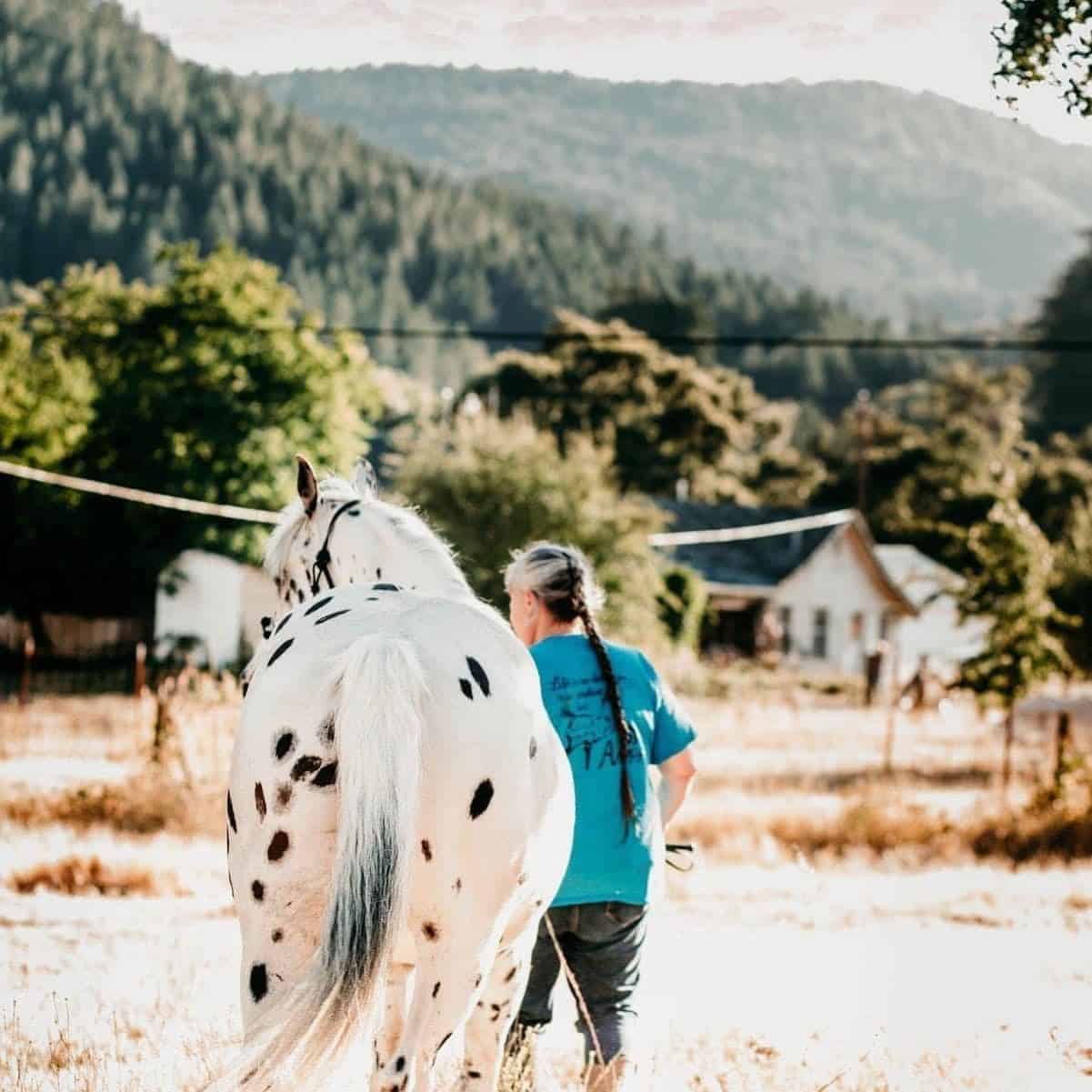 I'd like to give a special "thank you" to Romeo's owner, Roni McFadden, for allowing me to share his images and his story with all of the iHeartHorses readers. Don't forget to follow Romeo Journey's on Facebook to keep up with him!
All Images Courtesy of Romeo's Journey on Facebook