There isn't a horse lover on the planet who isn't familiar with the story of Black Beauty. The classic novel is a favorite among many both young and old, and Disney+ has recently released a modern version of the film directed by the lovely and talented Ashley Avis, Founder of Winterstone Pictures. I had the wonderful opportunity to connect with Ashley Avis, the director of Disney+'s modern version of Anna Sewell's classic. I know I speak not only for myself when I say that I cannot wait to see it! Keep reading to learn about Ashley's passion for horses, and exciting details about the cast and the film itself.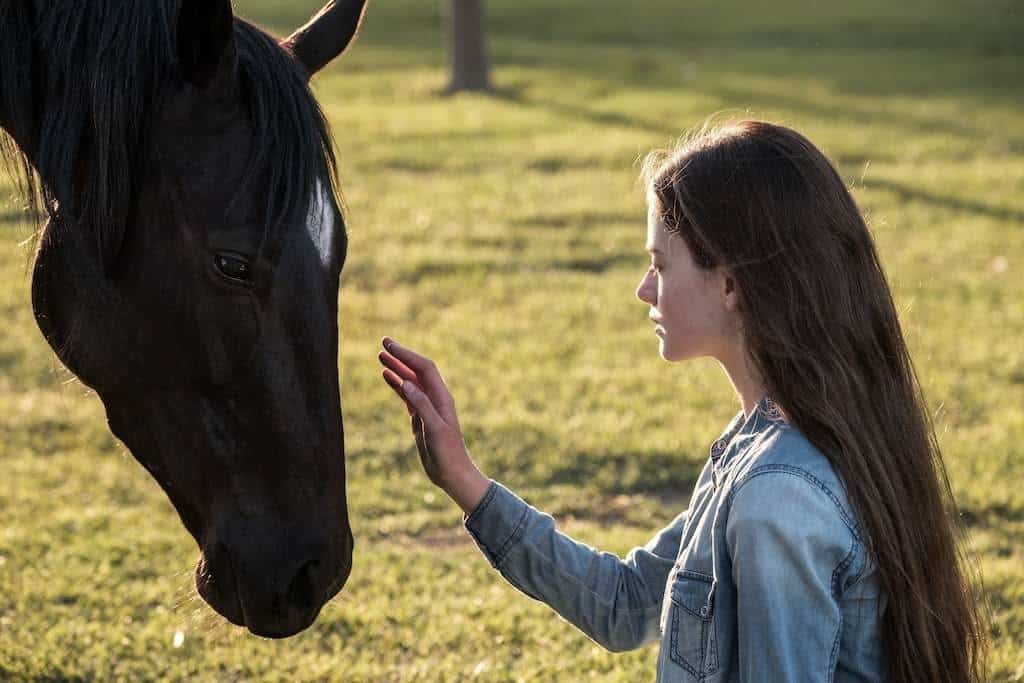 I know you want to honor the plight of today's wild horses and this is why you chose to make the new Beauty a mustang. Can you tell me how the producers responded when you pitched this idea to them?
Like so many people, I grew up with the novel Black Beauty, and Anna Sewell's work inspired my love of horses. As a passionate filmmaker, modernizing such a timeless story and finding the important parallels to the original text was incredibly important to me. Many people don't know that Anna Sewell was crippled when she was very young, and thus carried by horses much of her life. She wrote Black Beauty to create awareness for the horses of her time, in the great hope that people would better understand horse and animal empathy. Anna's work was revolutionary, and she helped make change.
In our Black Beauty, I very much wanted to parallel Anna's original intentions in the late 1800s, by finding a modern way to help the horses of today through Beauty's origin story. I was very fortunate that our producers Jeremy Bolt and Robert Kulzer, as well as Executive Producer Martin Moskovitz of Constantin Film -- completely embraced the idea of Beauty becoming a wild horse. They are not only creative producers, they are good people who love animals, and they have been so supportive of why I wanted to find these parallels.
I know the film hits Disney+ in 2020, any idea exactly when?
The movie debuted on November 27th on Disney+ and is streaming now! It is very surreal to see commercials on television, and billboards featuring Jo and Beauty all around the country, now.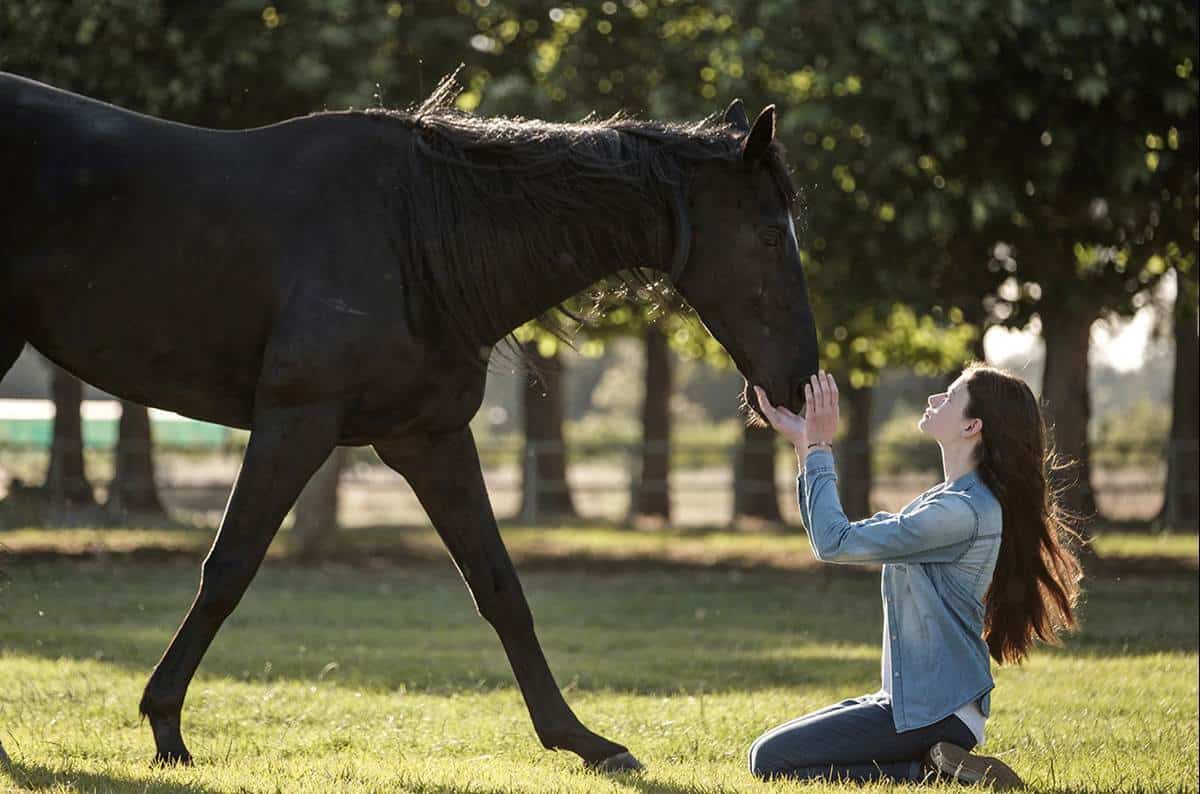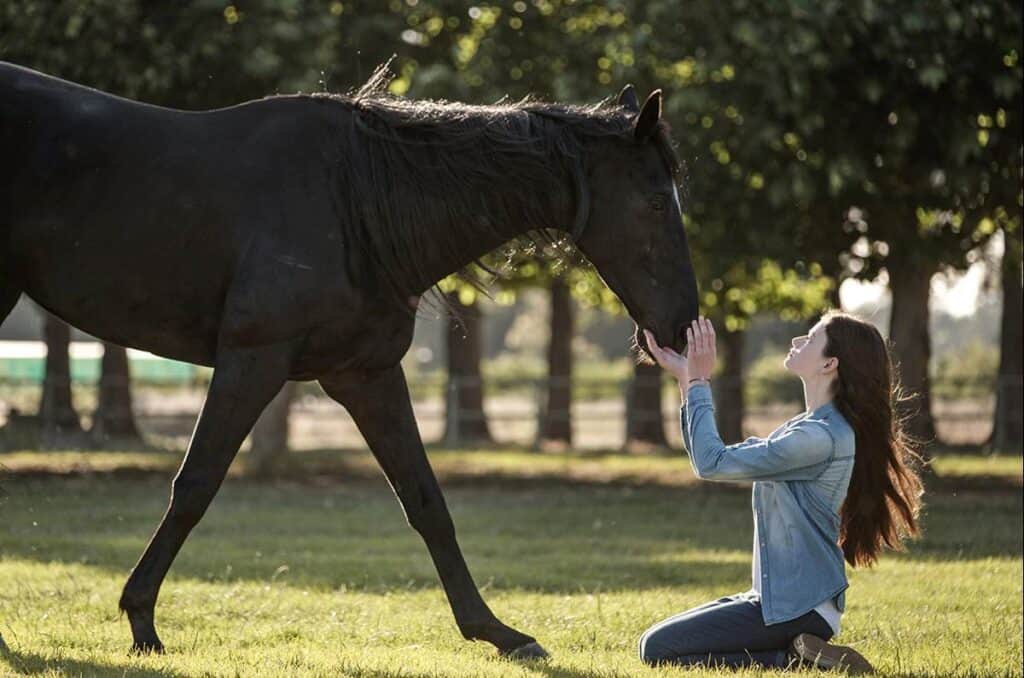 What does making this film mean to you?
This is a legacy project, to me. Black Beauty's messaging is timeless. It's a story about empathy, compassion, being good to each other and the world around us. Never giving up on hope, or on love. I am very proud of the movie as a filmmaker, but as a person who simply loves horses -- I am incredibly excited to see the good Black Beauty can do. If we can inspire a new generation of children -- whether they become part of the world of horses, want to help the plight of wild mustangs, or just simply understand animal empathy a little bit better, I feel we have succeeded in a profound way.
Where was the film made?
We filmed the movie in South Africa, in and around Cape Town, which doubles extremely well for many parts of the United States. I absolutely love South Africa, I feel a tie to it I cannot quite explain... not only is the landscape unfathomably stunning, but the people there, and the passion they have, just rings so powerfully true. My husband Ed and I would live there if we could.
We worked with Moonlighting Film in Cape Town, with producer Genevieve Hoffmeyer. Our crew was simply remarkable. Many of the supporting actors in the movie were also local talent, and that was important to me too -- we didn't want to fly in actors from other places, if we could cast exceptional actors in Cape Town. It goes to show there is great talent everywhere.
The footage we have in the movie that wasn't shot in Cape Town is featured in two places: New York City in winter, and some of Beauty's wild herd.
Those later winter scenes in Central Park, where you see a lot of snow, were a massive logistical and technical challenge! It ended up being impossible to recreate Central Park in the middle of winter (the way I envisioned it anyway, I wanted Jo to appear almost as if she was in a snowglobe) in Cape Town during the summer. The rest of the Central Park scenes -- where Beauty is seen in summer, or at the height of fall -- were all shot in South Africa, with our amazing art department lead by Darryl Hammer doing an excellent job to sell that.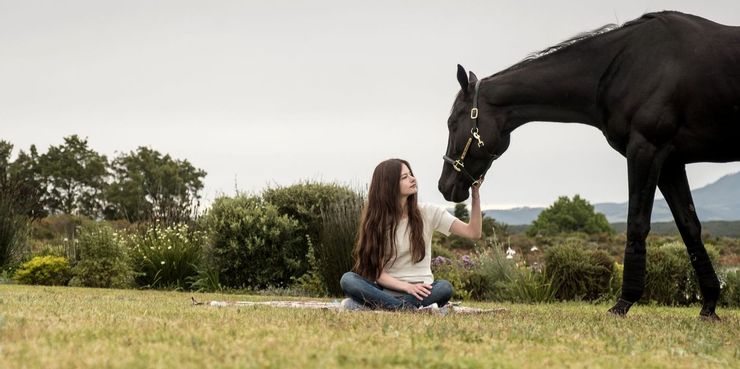 For those beautiful snowbound scenes, however, we had to put our heads together. Over many meetings, our VFX Supervisor Marc Bloc, our incredible cinematographer David Procter, and producer Jeremy Bolt and I all sat down to figure out how we could realize the romantic seasonal vision I didn't want to lose. I felt so strongly about wanting to show the chapters of Beauty's life, given her story spans over many years. Thankfully, Jeremy was very supportive -- and as we always did when we had a challenge -- we figured out a compromise.
The solution became this: we shot all the scenes in winter on a massive bluescreen, on a stage in Cape Town (with the horses, the carriages, and the actors), then essentially merged that footage with plates (more simplistically put, "backgrounds") which were shot in the real Central Park in New York City. All of this was then all delicately combined and crafted in VFX. Our VFX Supervisor Marc Bloc and his team at Black Ginger, in addition to Benedikt Laubenthal and his team at Big Hug -- were outstanding creative partners when it came to VFX in the movie. They added snow, additional trees, we added Beauty into places like Bow Bridge (that stunning, curved white bridge in Central Park). And it all plays extremely well.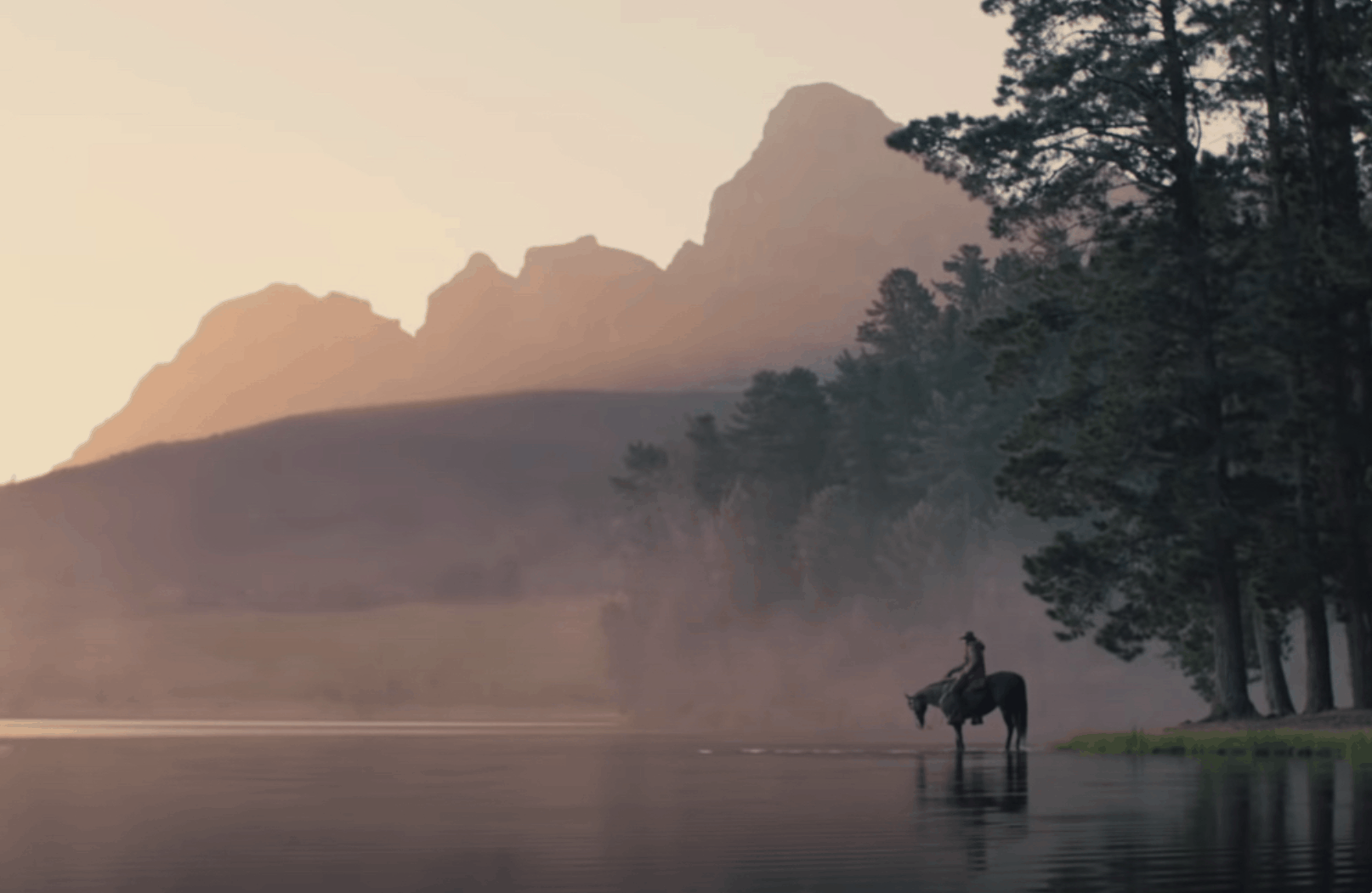 Jumping back to the opening of the movie, it was very important to me to show real wild horses in the film, to root Beauty in the Western United States. Another logistical challenge! My husband Edward Winters, who is my producing partner (we run our boutique production company Winterstone Pictures together) discussed for months how we could do that. As you know, wild horses can look very different to domestic horses, with their wind knots and variant coloring -- and to me, their spirits are just different. I wanted to authentically portray that.
So, prior to departing to Cape Town for Black Beauty, Ed and I raised a little bit of money to film about fourteen days of beautiful wild horse footage in Utah, Nevada, and Wyoming. This became part of a documentary I am now directing, shot by the talented cinematographer, Kai Krause. Filming the horses in the wild, and also experiencing real roundups (we shot the Triple B roundup in 2019, which was absolutely heartbreaking to witness) informed how I later approached scenes in Black Beauty. We staged a roundup in the movie, where you see Beauty, her mother, and her family band driven down the hill by a helicopter and cowboys (all of this was carefully rehearsed, with horse safe paths built into the mountain), but it was very hard for me to watch as the director. It was just very emotional to film something that, even though it wasn't real, having seen what actually happens to the wild horses when it is.
Our documentary trip was a success: the footage of wild horses we got in Utah ended up cutting seamlessly with the footage in South Africa. In the opening of the film, when Beauty is getting to know her "family band," much of that footage where Beauty is looking at her family cuts to the horses of Onaqui. The fact that the two environments, on different parts of the globe, editorially worked so seamlessly felt like a little gift. I felt like it indicated we were on the right path with our much deeper messaging in the movie.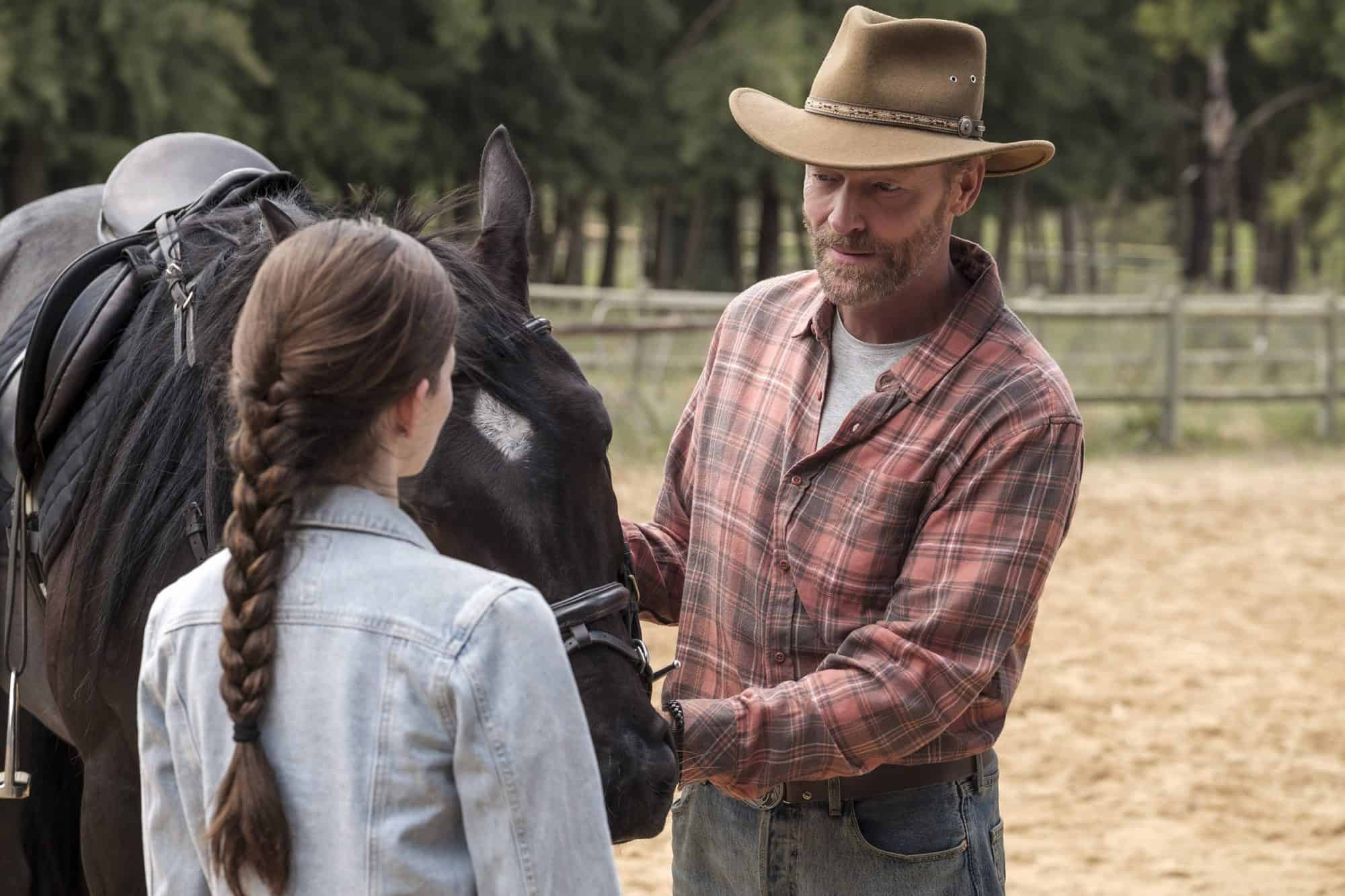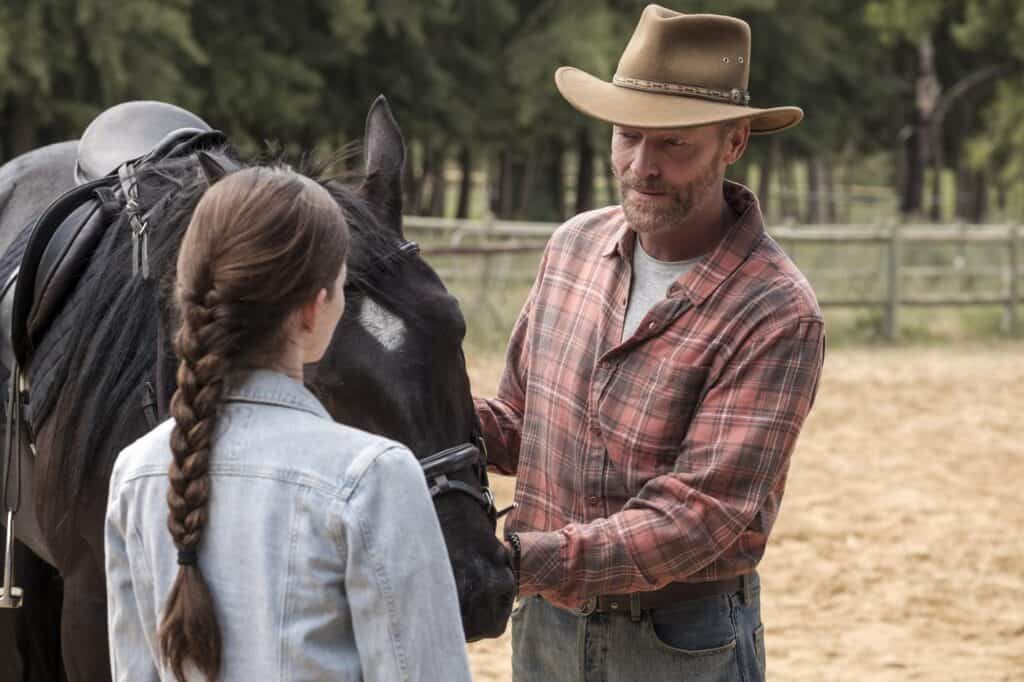 Can you tell me a little about the cast?
We were so fortunate with our incredible cast! The outstanding Mackenzie Foy, who is twenty years old now (she turned nineteen while we were filming) plays Jo Green, who was originally a young male groom in the novel. It was so important to me that Jo, now a seventeen-year-old girl in our film, embodied a number of unique qualities. I wanted Jo to have both an innocence, but a deep inherent strength. To boldly stand up for what she believes in, but also have a kindness, a delicacy to her spirit. Jo also had to be believable at both seventeen, and then age up to "older Jo," who reunites with Beauty later in life.
Mackenzie as a person embodied all of those things. I knew her work, but it was rewatching her performance in Interstellar that made me practically leap off the couch (I think I literally did jump off the couch) and exclaim to my husband "that's Jo, that's Jo, that's Jo!" I emailed Jeremy Bolt literally moments later, and he agreed. Thankfully, Mackenzie loved the screenplay, we met for coffee, clicked, and the rest is history. She bonded with the horses, she fearlessly did her own stunts, I could not say more about what a truly beautiful person she is in addition to being an extremely nuanced and soulful actress.
Iain Glen, who plays the horse whisperer John Manly, is one of the kindest people I've ever met. He's done great work for many years, notably playing Ser Jorah on Game of Thrones, and Iain had worked with Jeremy Bolt before on several projects. Jermey loved him. For John's casting -- I constantly was thinking about the scene in the movie when John gives a book to Jo, and recites an R.S. Surtees line: "There is no secret so close as that between a rider and his horse." I kept imagining all of the textures to that scene -- how John would be working with Jo in the only way he knows how -- like a wild horse herself. The twinkle in his eye. The inherent kindness of his spirit.
The minute Jeremy brought up Iain, we both knew it was the perfect match. That became another situation where, very thankfully, Iain loved the screenplay and he said yes. The moment he popped up on a Skype call to talk about the role, my heart leapt straight up. There he was! There was John!
Like Mackenzie, Iain also loves horses, and he's been riding for years. The scene with John in the round pen, with the little paint (a gelding named Archie), where he is reciting his dialogue about a horse being a window to your soul, that was all very authentic. I also ended up really modeling John's character off of our wonderful liberty horse trainer, Cody Rawson-Harris who once said during pre-production to me: "my goal through this work, is to help each horse find his peace." I was at the stable, standing in a round pen with Cody, learning about how he works with horses when he said that. I immediately found a bucket, opened up my laptop, and re-wrote that scene. That became a powerful line in the film.
Iain and Cody worked very closely together, with Iain learning about liberty, how to read the horses, their body language, the join up process. The scene in the round pen with Archie was very real. As Iain was reciting the scripted lines, Archie was joining up with him. There were many happy tears on set as we watched that happen. I feel so deeply fortunate as a filmmaker to get to work with artists like Iain and Mackenzie.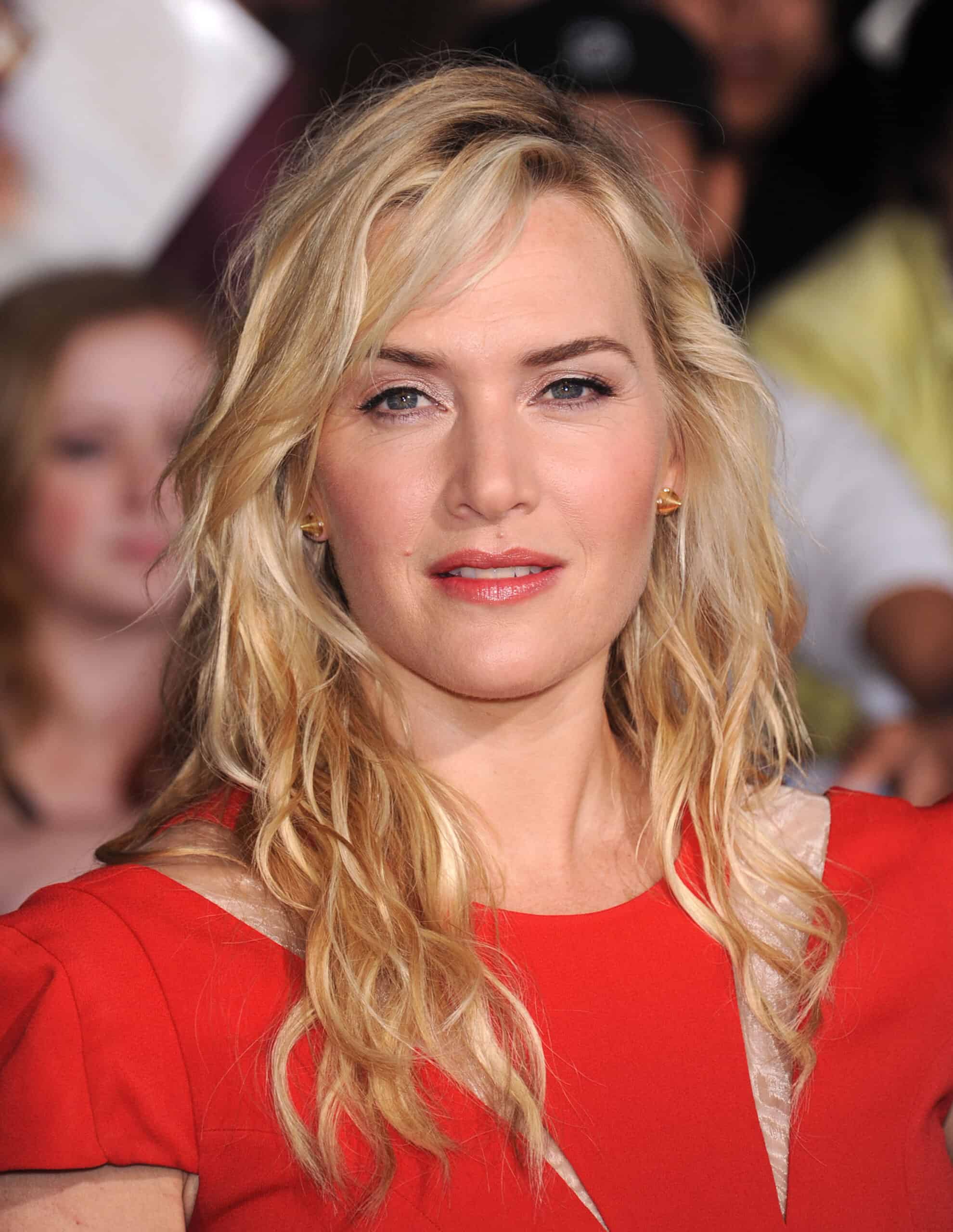 For Beauty's voice, that casting was obviously critical too. Beauty is the center of the story, and she, Jo, and John create an important trifecta. As a writer, unless I am scripting something for someone specifically, I try very hard not to think about actors while I'm developing characters. But when I began finding Beauty's voice, I couldn't help it. I kept hearing Kate Winslet, her speech idiosyncrasies kept coming through in the dialogue. I've respected and admired Kate's work for so many years. She embodies the mustang spirit to me -- she is incredibly intelligent and kind. Fiery spirited, elegant, and bold. She's also one of the greatest actors of our time and an Oscar winner... so I had no idea if she would say yes. When I got the call that she did, I was stunned. I don't think it sank in until Variety formally announced the casting of Kate and Mackenzie. To have someone like Kate Winslet respond to a script you wrote? That's wildly surreal.
Kate recorded the voiceover for Beauty remotely at her home in the countryside, in a barn of all places! We were in Los Angeles, and we worked over Skype. I edited the film as well, so I spent well over 100 hours just cutting in Kate's voiceover. Going through each and every take, finding the flow to the pacing of the edit, nestling the words within Guillaume Roussel's breathtaking score. She was truly the perfect Beauty.
I know horses have been a major part of your life since you were a young girl. Can you tell me more about that?
The novel inspired me to start riding when I was about seven years old. I was a hunter/jumper growing up, and until I was about sixteen, I wanted to become a jockey. I dreamed of being the first woman to win the Triple Crown! Well, eventually I had a growth spurt and sprouted up to 5'9... so the backside at Belmont was not in my future. But the world horses still shaped my life in a way I didn't expect. Now, I have launched a nonprofit called The Wild Beauty Foundation to help give a voice to the horses of our time. I am excited to reach children, those voices of tomorrow. I've also rescued more than twenty horses now, and one burro. I've been vetting adopters across the country in the wee and late hours to find them forever homes.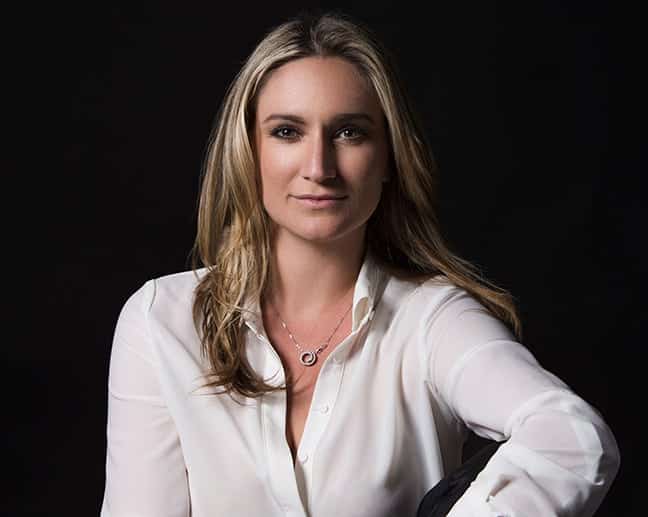 What's one thing you want people to know about the wild horses here in the United States?
That they are incredibly intelligent, emotional beings, and have families just like we do. These roundups by low flying helicopters, and the mass holding of wild horses by the thousands is a little known issue. Family "bands" function like family units. Tearing them apart from one another is heartbreaking enough, but then most of these wild horses spend their lives locked away -- without knowing what they did wrong to deserve it.
I have learned so much in my discussions over the years with The American Wild Horse Campaign about very real solutions to keep wild horses on the range, including fertility control. We should not be destroying wild horse populations in such an antiquated, cruel, and unthinkable fashion. We need more voices, and brilliant minds, to help come up with sustainable solutions, and I'm excited to do my part in helping to promote that.
We'll be continuing our documentary soon as well, called Wild Beauty: Mustang Spirit of the West to continue illuminating the issues wild horses face in the Western United States, so that we can encourage change before they disappear from our history. You can check out the teaser, below!
I'd like to give a special "thank you" to Ashley for taking time out of her busy schedule to provide me with such beautiful and detailed answers. If you know someone who is a lover of all things Black Beauty, don't forget to share this article with them. For more on Ashley and her upcoming work, visit her website here.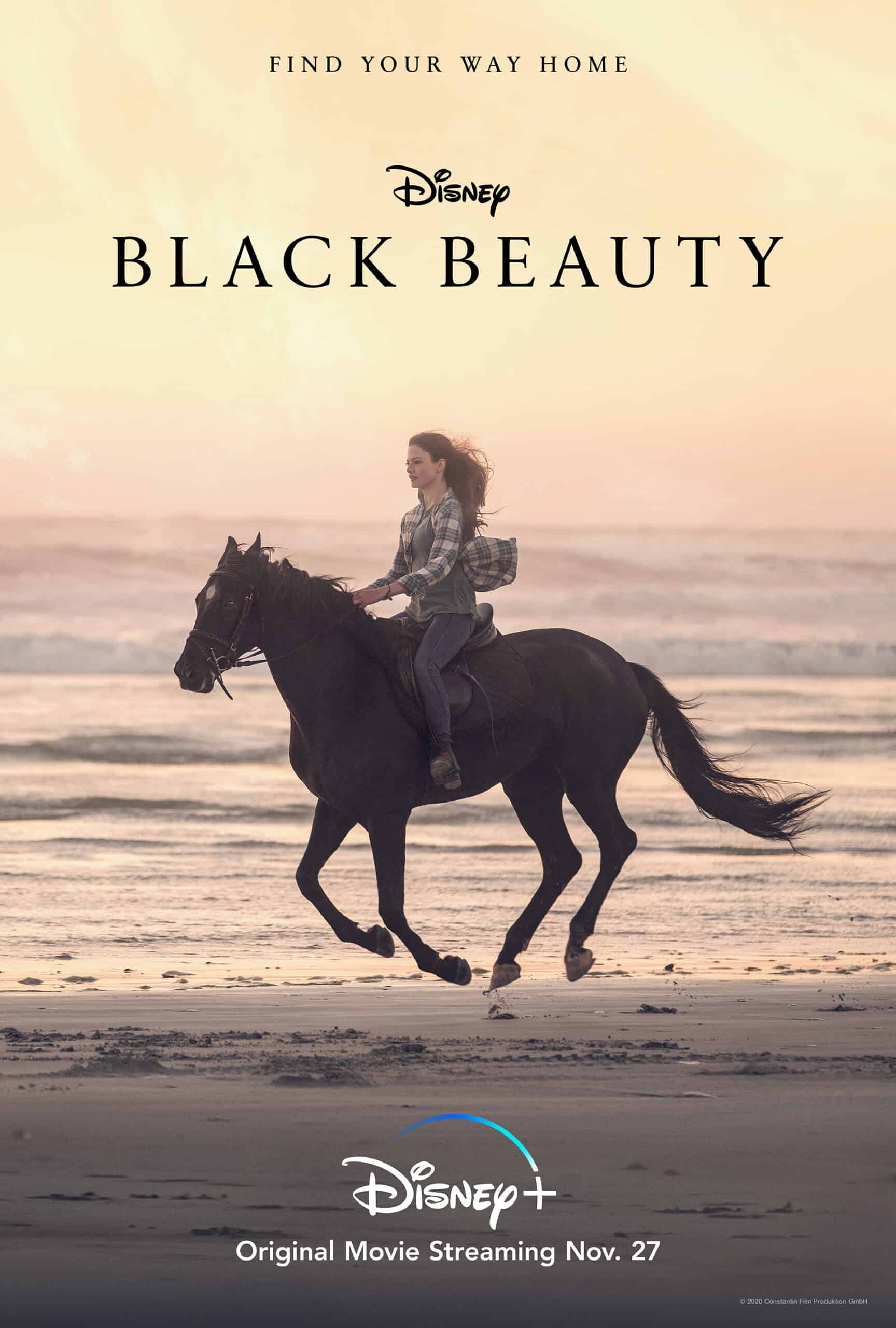 All Images Courtesy of Disney+ / Ashley Avis