There are few animals more stunning than a golden Kiger Mustang. Known for their incredible golden coats and thick manes and tails, the Kiger Mustangs are an American icon. They are the most sought-after wild horse at BLM adoptions. But where do these horses come from and what makes them so special? Find out with the following fascinating facts about the Kiger Mustang.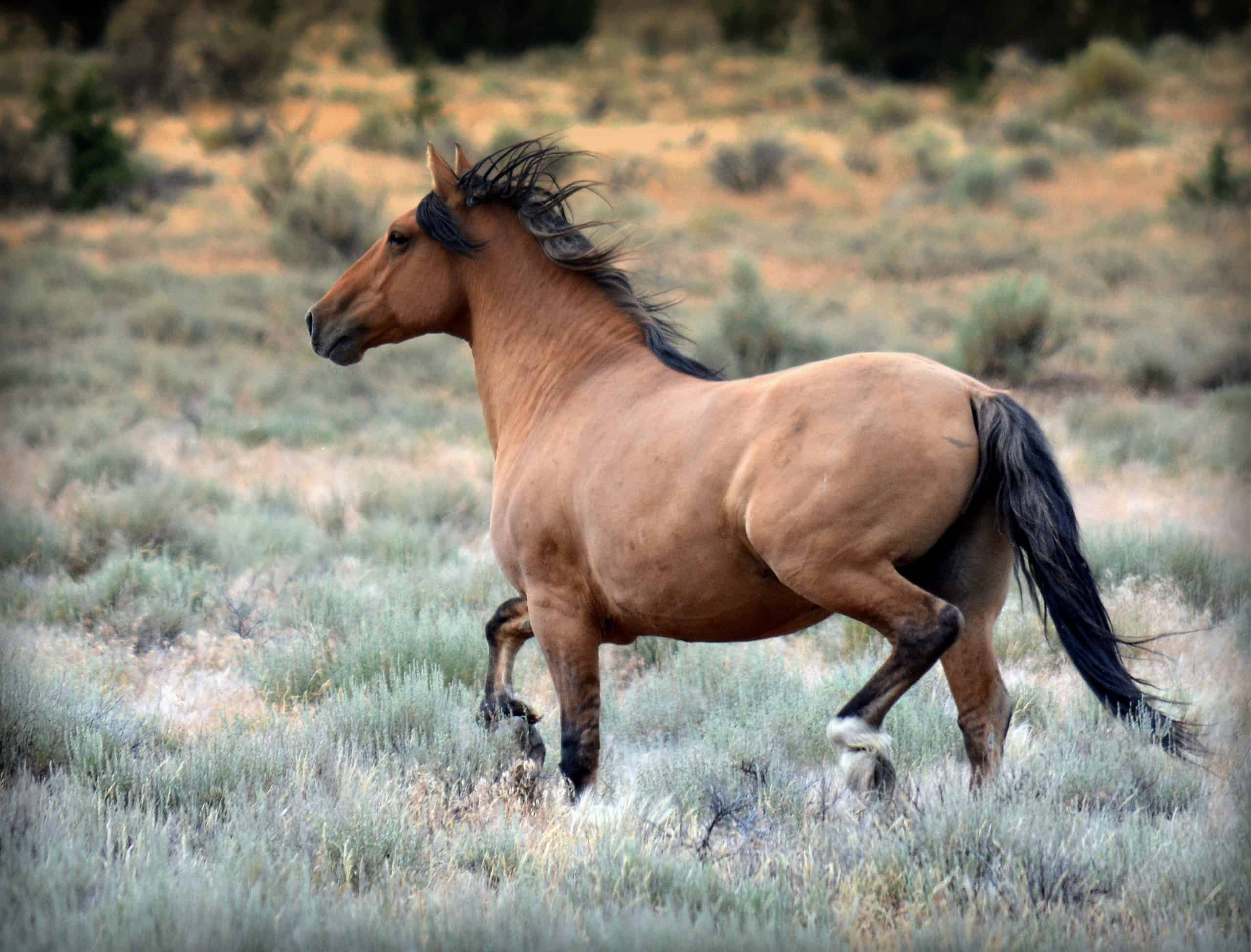 #1 – The word "Mustang" is slang
While most may think the word mustang is the Spanish word for "wild horse," this is not true. It actually comes from the Spanish word "mesteno" which means "unclaimed sheep." It later came to be used as a term for "unclaimed" or feral horses. English speakers turned it into the slang word "Mustang" when referring to feral (often called "wild") horses in America.
#2 – Kiger Mustangs are only found in one place in the world
The Kiger Mustang has its home in southeastern Oregon. This is the only place in the world where these mustangs are found, the first ones in 1976 within the Beatty Butte Herds. At that time, the BLM took 23 horses (2 stallion and 21 mares) possessing these traits and created the first Herd Management Area (HMA). The second HMA was made of just 6 horses – four stallions and two mares. (About The Kiger Mustangs)
#3 – They are believed to be the last remaining wild horse to still retain Spanish roots
This is what really makes the Kigers so special. Based on DNA testing, it was discovered that the Kigers are (largely) the descendants of the Spanish horses that were brought to North America in the 17th Century. Before the Kigers were found, it was believed that these lines were extinct. (blm.gov)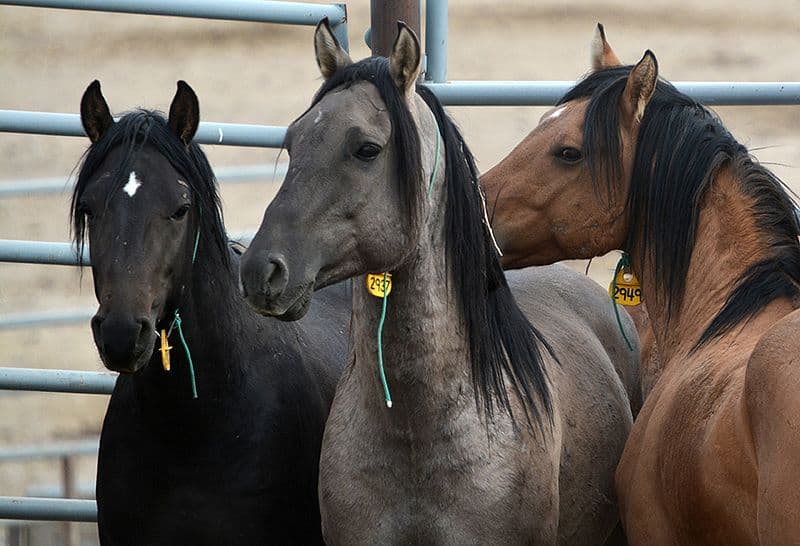 #4 – Although mostly dun, they can be solid colors
While the breed is known for the dun markings, they do come in solid colors. However, these horses cannot be registered in the Traditional division of the Kiger Horse Association & Registry. They can be registered in the Appendix and Partblood divisions, however. (kigerhorse.org)
#5 – The BLM has infused new blood into the herd by trans-planting wild horses
In order to improve genetic diversity, the BLM has transplanted wild horses that "possessed the features of a Kiger" from other HMAs in Oregon to the Kiger HMAs. (kigermustangs.org)
#6 – The Kiger Mustang comes in a wide size range
Unlike most breeds of horse which have a minimum height of 14.2 hh (with anything under being considered a pony), the Kiger Mustang's breed standard ranges from just 13.2 to 16hh. Though the preferred height is 14-15.2hh.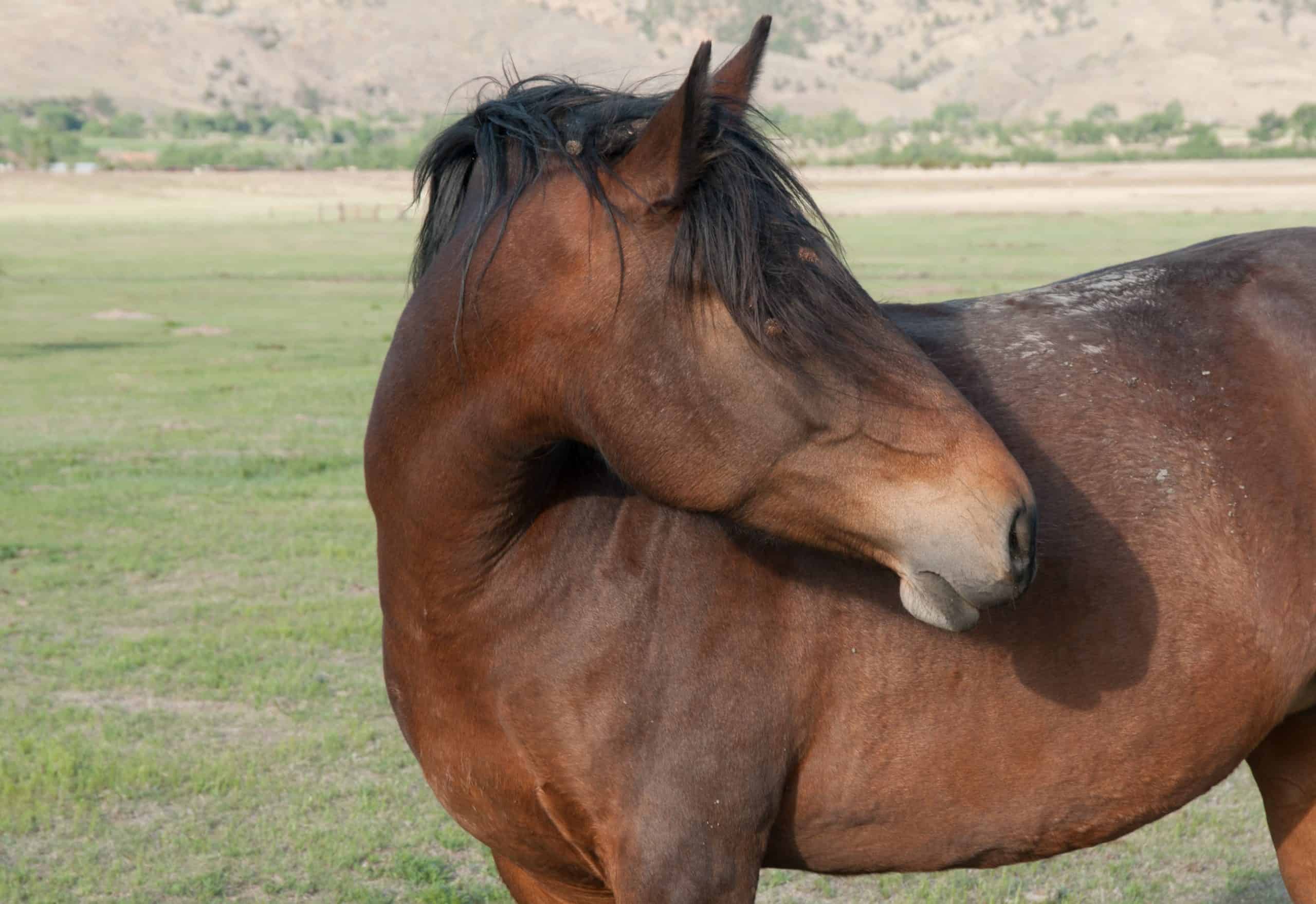 #7 – They are only rounded up once every three or four years for adoptions.
There are two herds of Kigers in Oregon. One, 45 miles southeast of Burns has between 50 and 80 horses. While the other, 50 miles southeast of Burns has between 30 and 50 horses. Roundups happen just once every three or four years to control the population.
#8 – Kiger Mustangs fetch much higher adoption fees than other wild horses
While many wild horses can be adopted for $100-200 at an adoption event, Kigers fetch thousands. At a roundup and adoption event in 2007, two horses went for $7400 and $7800. 106 horses were adopted out for a grand total of $100,206.
#9 – Kigers are the only feral horse to be bred on ranches
While there are still Kiger Mustangs on Steen Mountain, a person does not need to wait for a BLM adoption if they wish to buy a Kiger. There are many ranches that breed domesticated Kigers for people wishing to own one of these beautiful equines.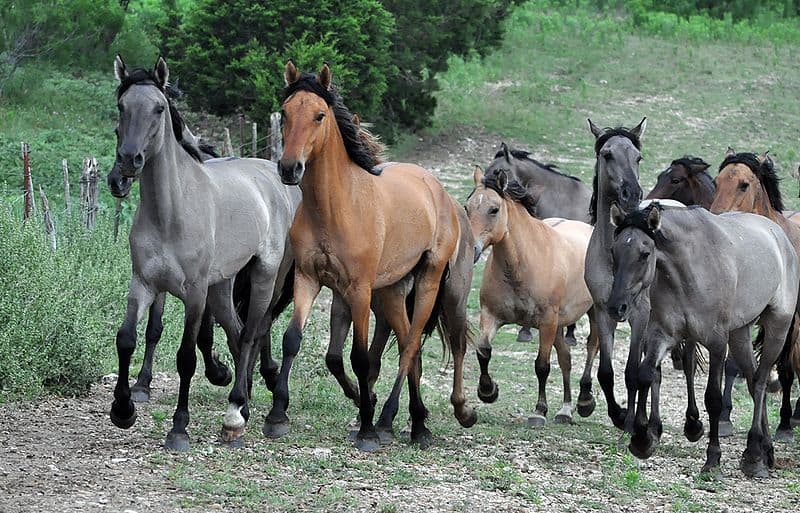 #10 – A famous Kiger stallion was the inspiration behind Breyer models
Mesteno was a stunning dun Kiger Stallion that was part of the herd of horses selected to populate one of the aforementioned HMAs in Oregon. Breyer selected him as the model to make a series of horses showing Mesteno at different stages of his life – from foal to old age.