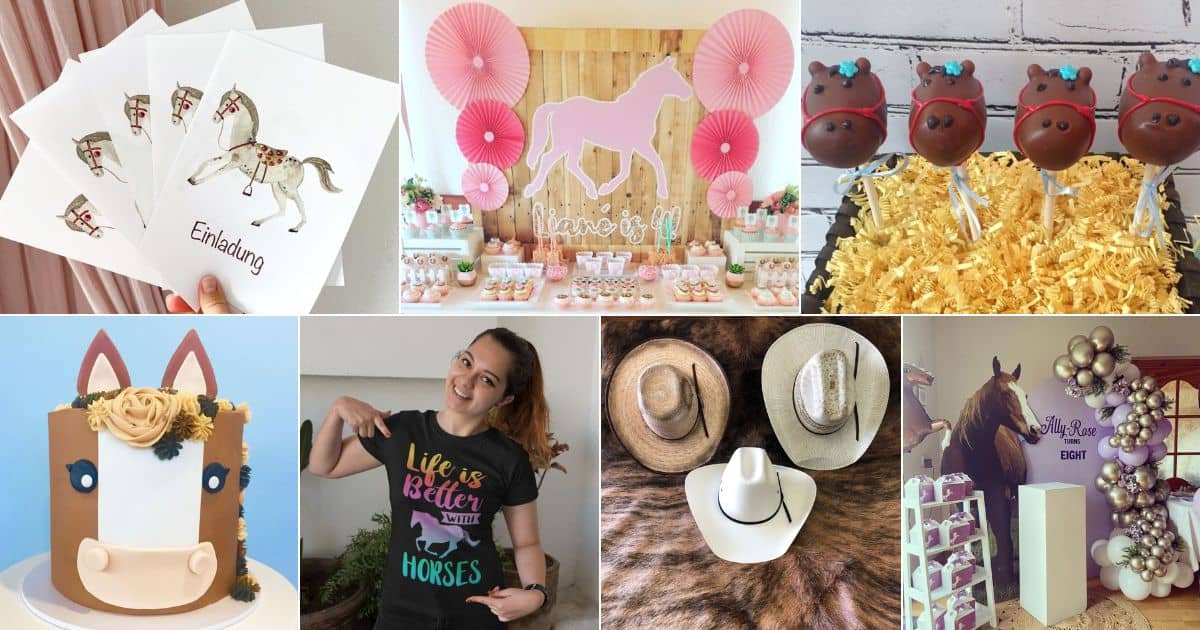 Horse-themed birthday parties can be a whimsical, fun way to celebrate your child's birthday. If your little one rides, takes care of, or is interested in horses, consider adding some equestrian items to their next birthday party. It's certain to be a memorable time that they and their friends will talk about for a long time. In all these, it is essential to teach your kids safety around horses.
Jump to:
1. Creative Invitations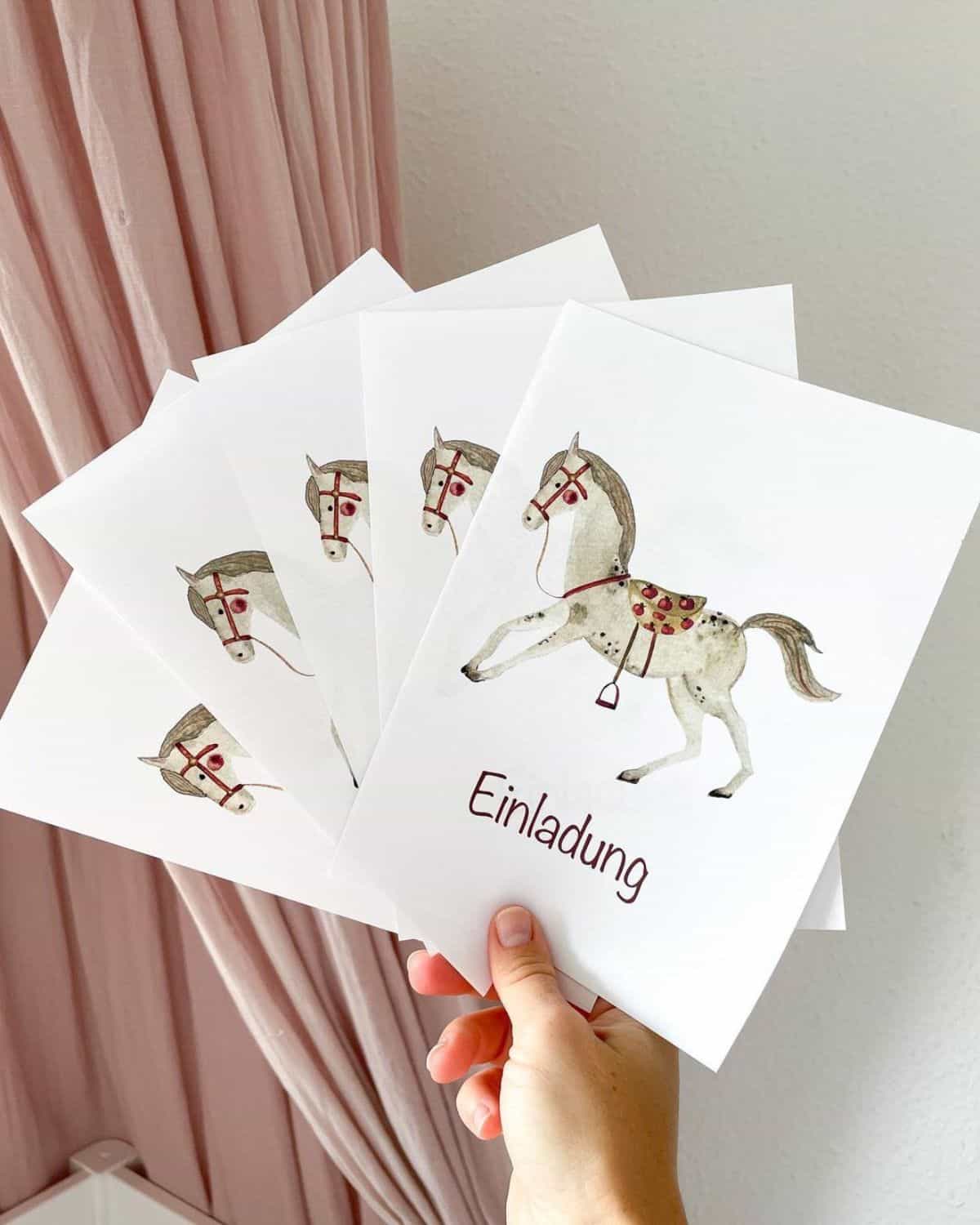 Get creative with your invitations. Horse or equestrian invitations let people know what the party's about immediately and can be cute keepsakes for guests too. Please ensure they are age-appropriate, friendly, and colorful, with clarifying information like time, date, and what to bring inside.
You can make your invitations or go online and order them. Many e-retailers will allow you to customize the invitation with your child's favorite colors and name. For example, horses, Stetson hats, stables, and horseshoes are all excellent ways to personalize invitations.
2. Themed Party Favors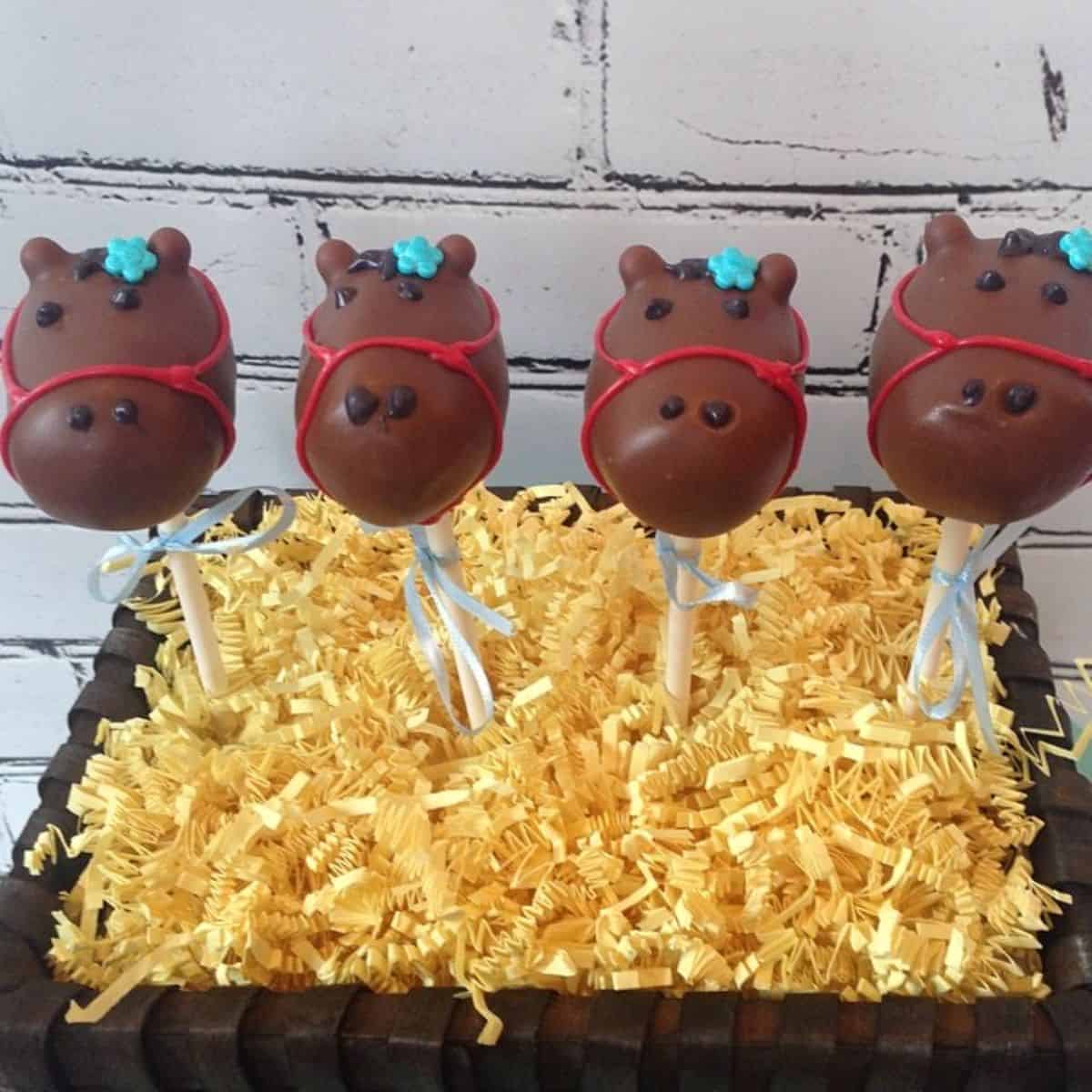 Nothing says fun kid's party like fantastic, horse-themed party favors. You can have them sit alongside the cake or wrap them into individual goodie bags for the kids. You don't have to order these party favors in a particular place; many are easy DIY projects.
For example, Rice Krispie treats make the ultimate hay bales, especially when you decorate them with a little chocolate horseshoe on each. Horse cake pops are another clever party favor idea. While they take a little more work and baking skills, the final product is undoubtedly worth it.
3. Games for Cowboys and Cowgirls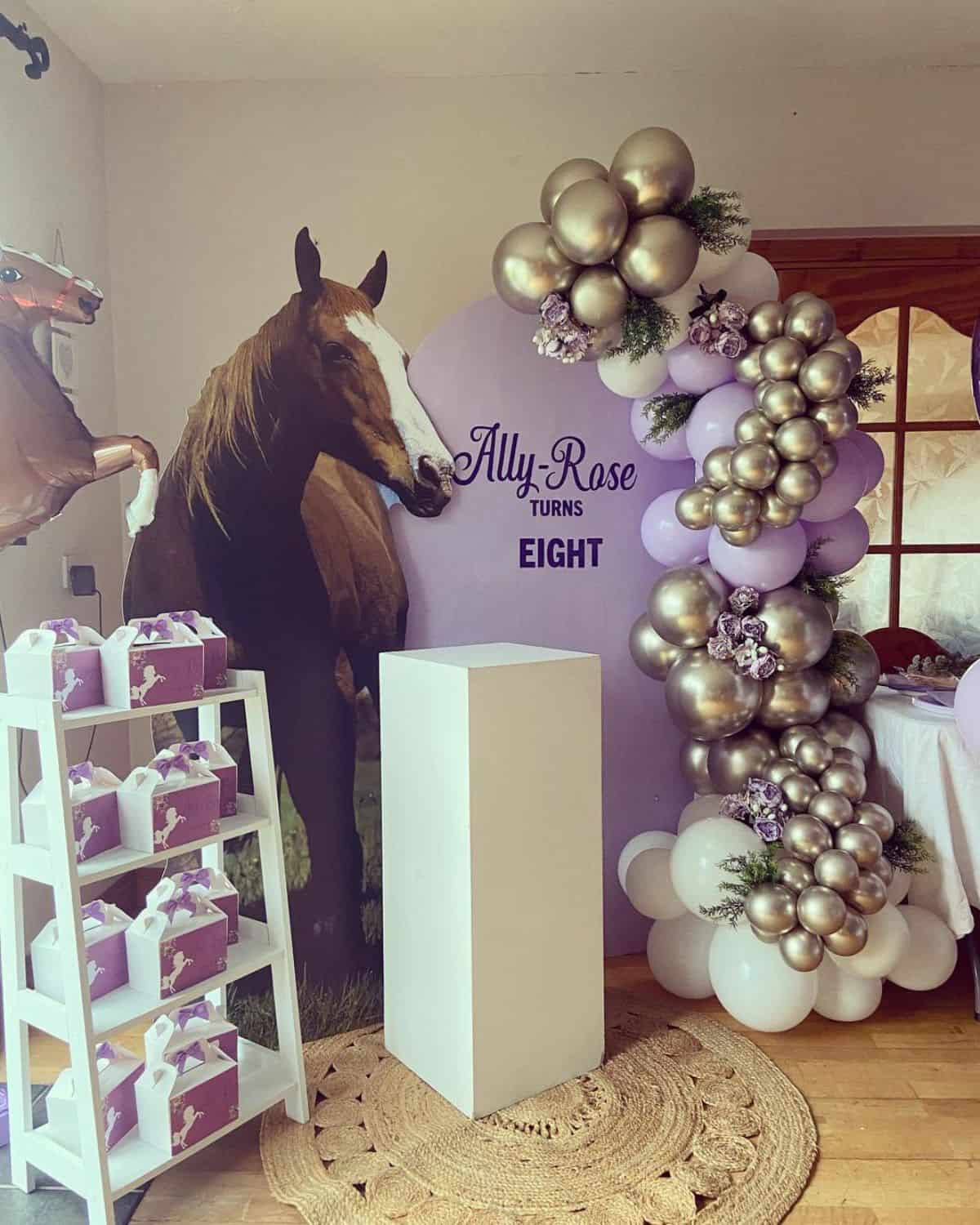 Horse-themed games are a great way to keep people in the party spirit. Fortunately, several popular birthday party games can get an equestrian twist with just a few creative tweaks. For example, consider having a horseshoe-shaped piñata instead of a traditional one, or set up a ring toss game with a rocking horse and some hoops.
'Pin the Tail on the Donkey' is a game for horse-themed birthday parties. If your child has a horse or rides a particular one at the stables, you can always use a picture of that animal instead of a generic horse.
4. Stetson Hat Station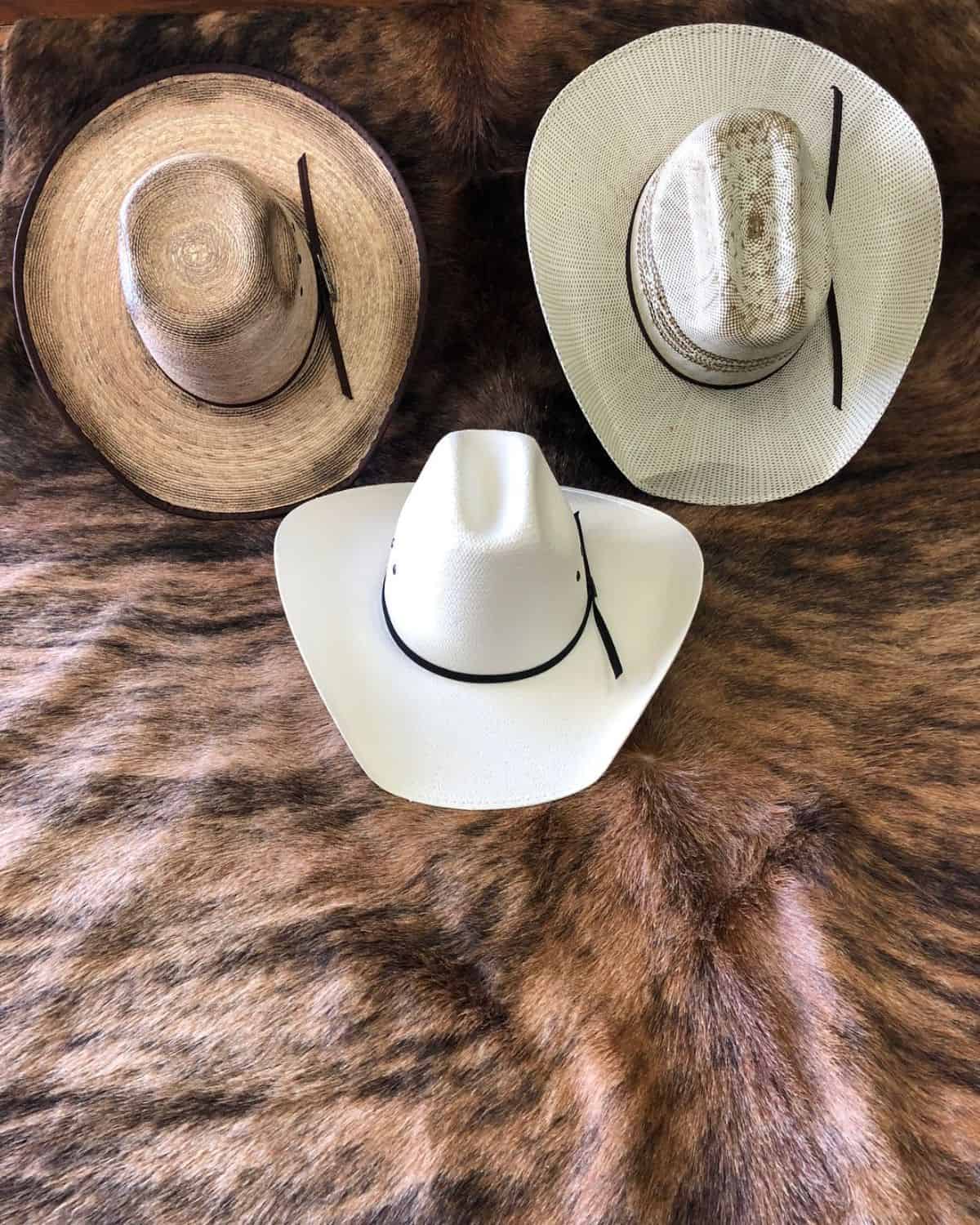 Arts and crafts are always an excellent idea at children's birthday parties, and a Stetson hat station will fit right in with the horse theme. Make sure your station is somewhere you don't mind getting messy, and put a tarp or some old newspaper down to protect the floor from glue and glitter.
Have different colored construction paper to cut into rings and hat shapes, glitter, glue, stickers, crayons, markers, and rope available. You can also include different buttons, seashells, or any other small, light items to make the hats look fabulous.
5. Take Home Ponies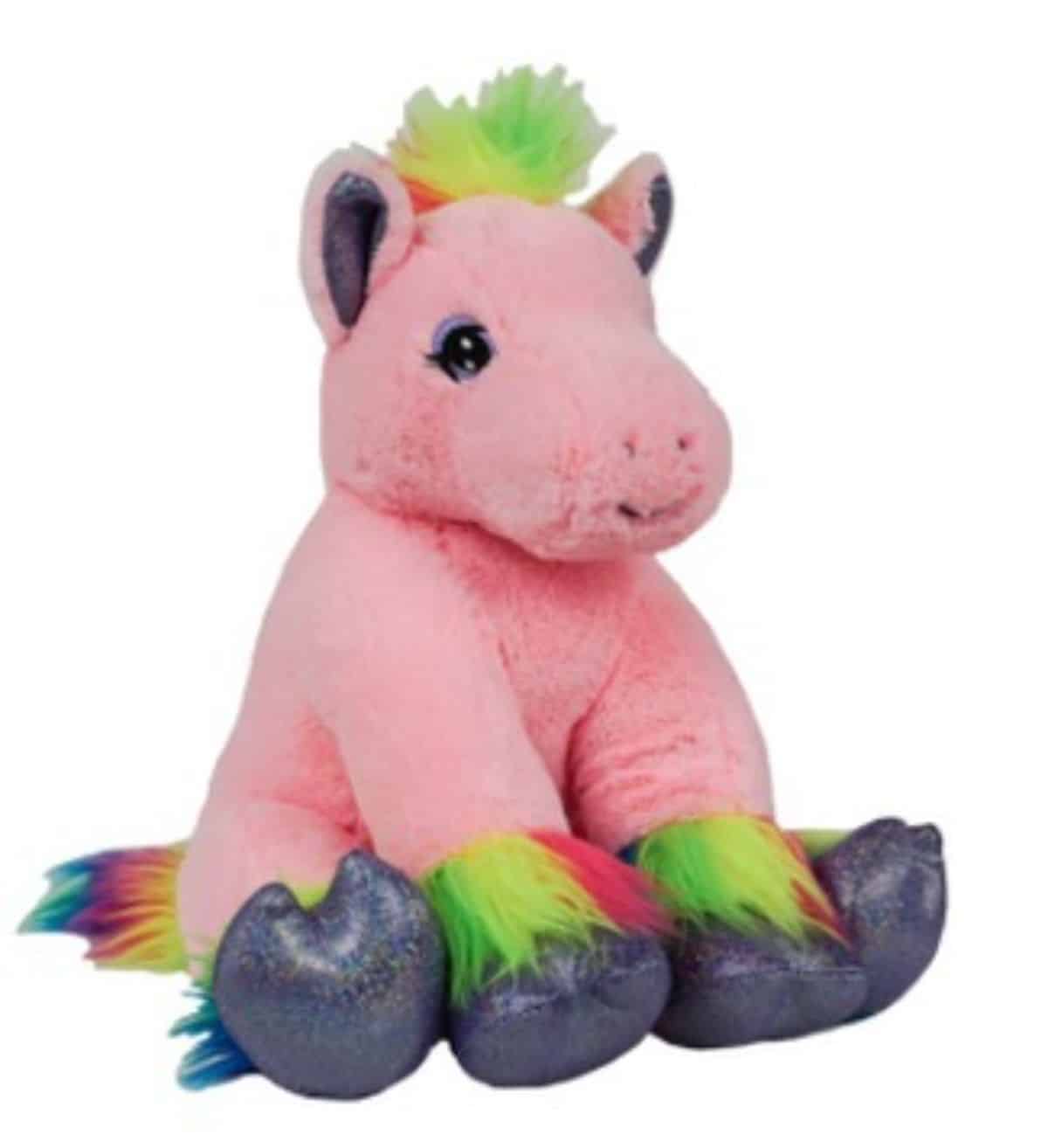 In addition to goody bags, consider allowing your guests to "adopt" a pony. Picking up some low-cost stuffed animals in bright colors is a great way to let your child's guests hold on to their party memories for the long run. You can also have an arts and crafts component to the "pony adoption" by allowing kids to make their pony name cards.
If you want to go the extra mile, index cards, glitter, markers, and stickers are excellent things to have on hand. You can also find markers that match the stuffed animal's colors, so kids can coordinate if they'd like. Next, create a makeshift "stable" with a cardboard box, some popsicle sticks, and hay.
6. Temporary Tattoo and Face Painting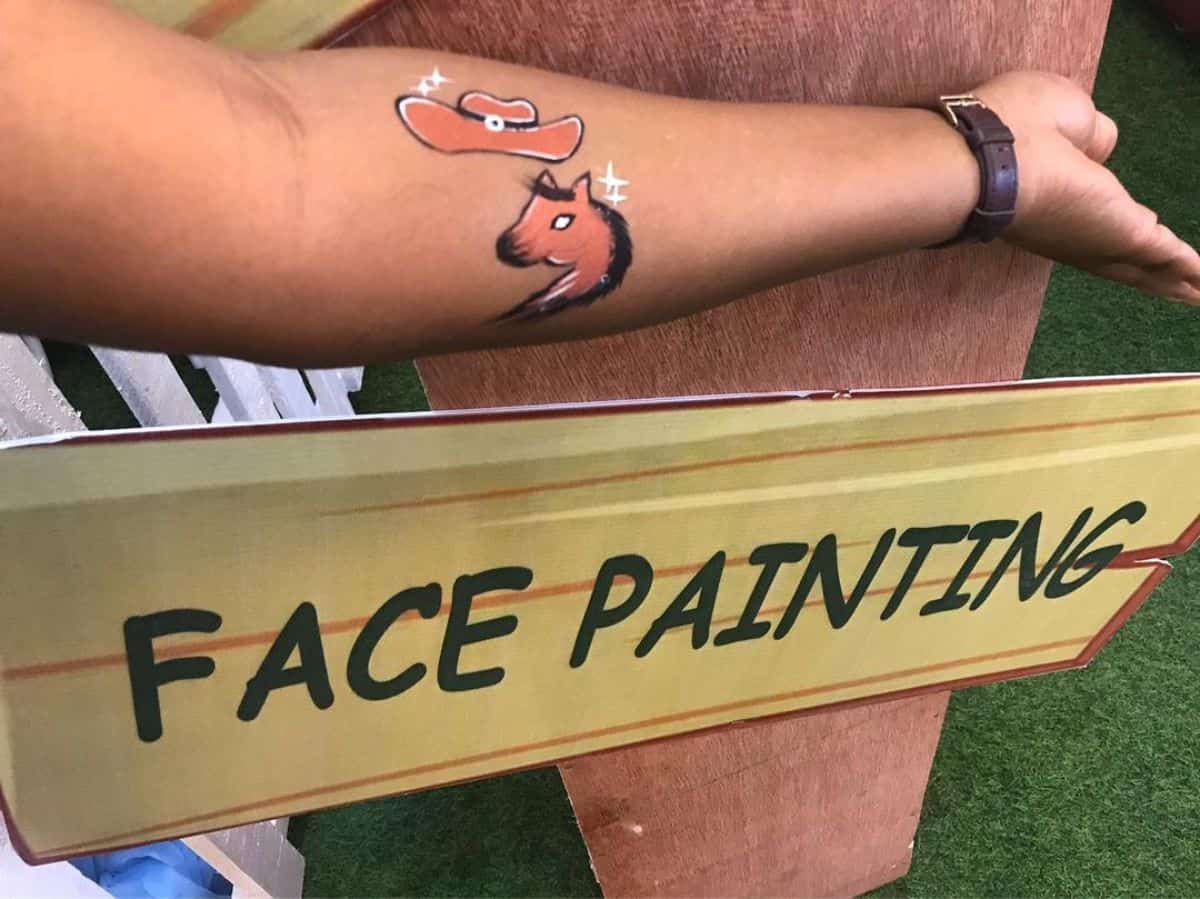 This idea is perfect for summer parties with pretty young kids. You can find temporary horse-related tattoos online or in many craft shops, or you can invite a designated face painter to decorate the children's faces or arms.
If you have many children at the party, you should get more than one face painter to avoid long lines, especially if the subject-matter is more intricate. Another fun option is henna tattoos, although those tend to last longer, and you should alert the parents in advance.
7. Festive Table Decorations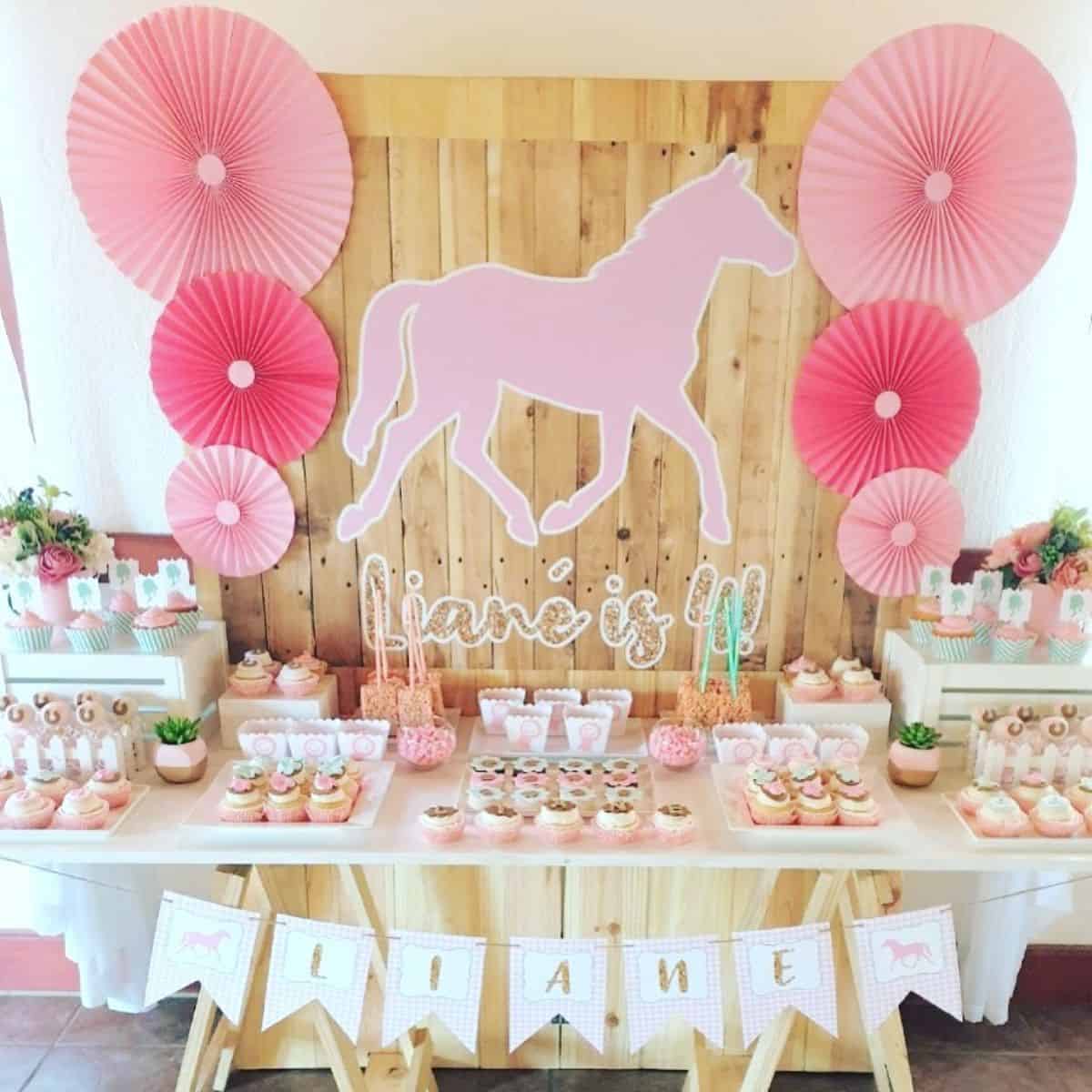 There is no shortage of horse-themed decorations that you can use to make your party stand out. The simplest way to proceed is to get a large banner or tablecloth with horses, horseshoes, or Stetsons. You can also get paper plates and cups with horses on them or decorate the table with horse figurines.
If you're having a sit-down dinner, consider investing in tiny horseshoe name holders for each guest— Affix glittery balloons with horses to either end of the table for a final touch.
8. Horse Tees and Hats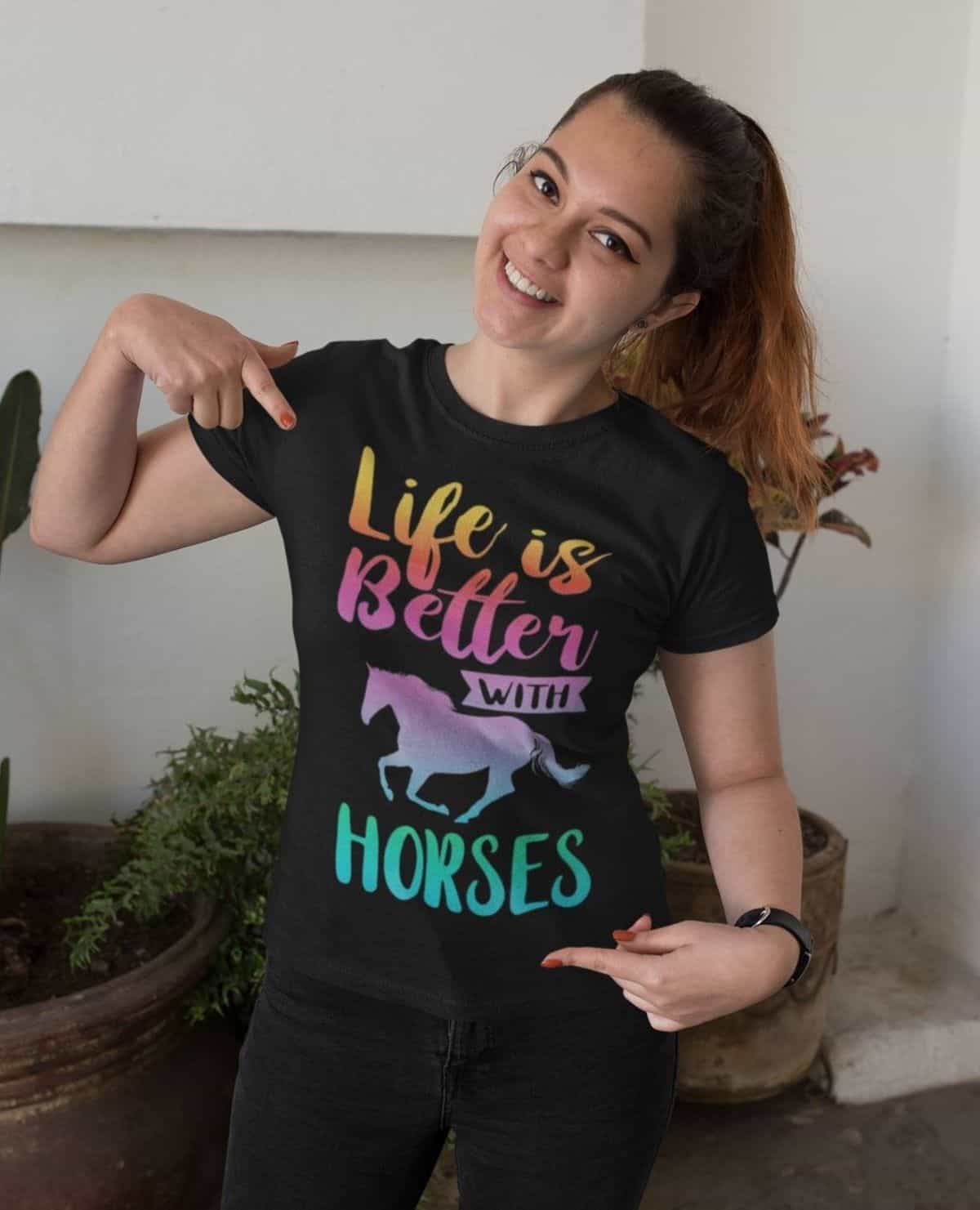 Providing guests with horse tees and hats is a great way to provide them with souvenirs they'll use repeatedly. Although you don't need to, you can always personalize the hats or tees with the party date and the birthday kid's name. Otherwise, you can keep them age-appropriate and generic.
If you're looking for custom tees, you can always order them online or from a print shop. If the tees or hats are more generic, you can usually find a variety of sizes on sale at big-box stores. You can also let the kids design their own tee shirts with puff paint, sequins, and fabric-specific markers.
9. Pony Rides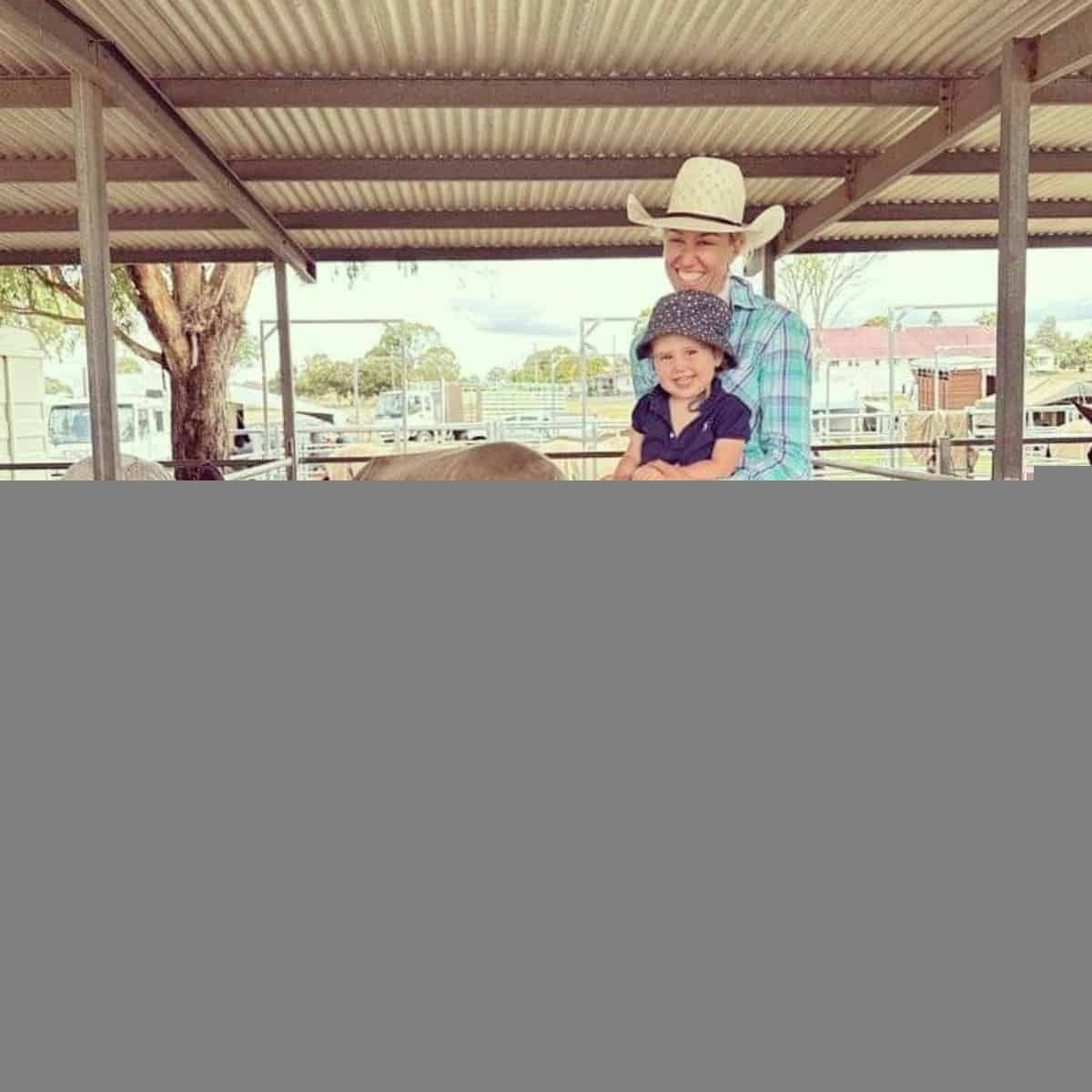 If you're having an outdoor party and want to make a big splash, consider hiring a pony for the afternoon. Pony rides are safe, fun ways for kids to get to know animals, and they fit right in with your horse-themed party. Plus, your guests will be able to get a lot of great photos of the animals.
Usually, you can rent ponies for a few hours at a time, and sometimes there are restrictions on how long they can give rides without a rest. Ensure the kids know how to interact with the pony appropriately before letting them ride.
10. Showpiece Cake Centerpiece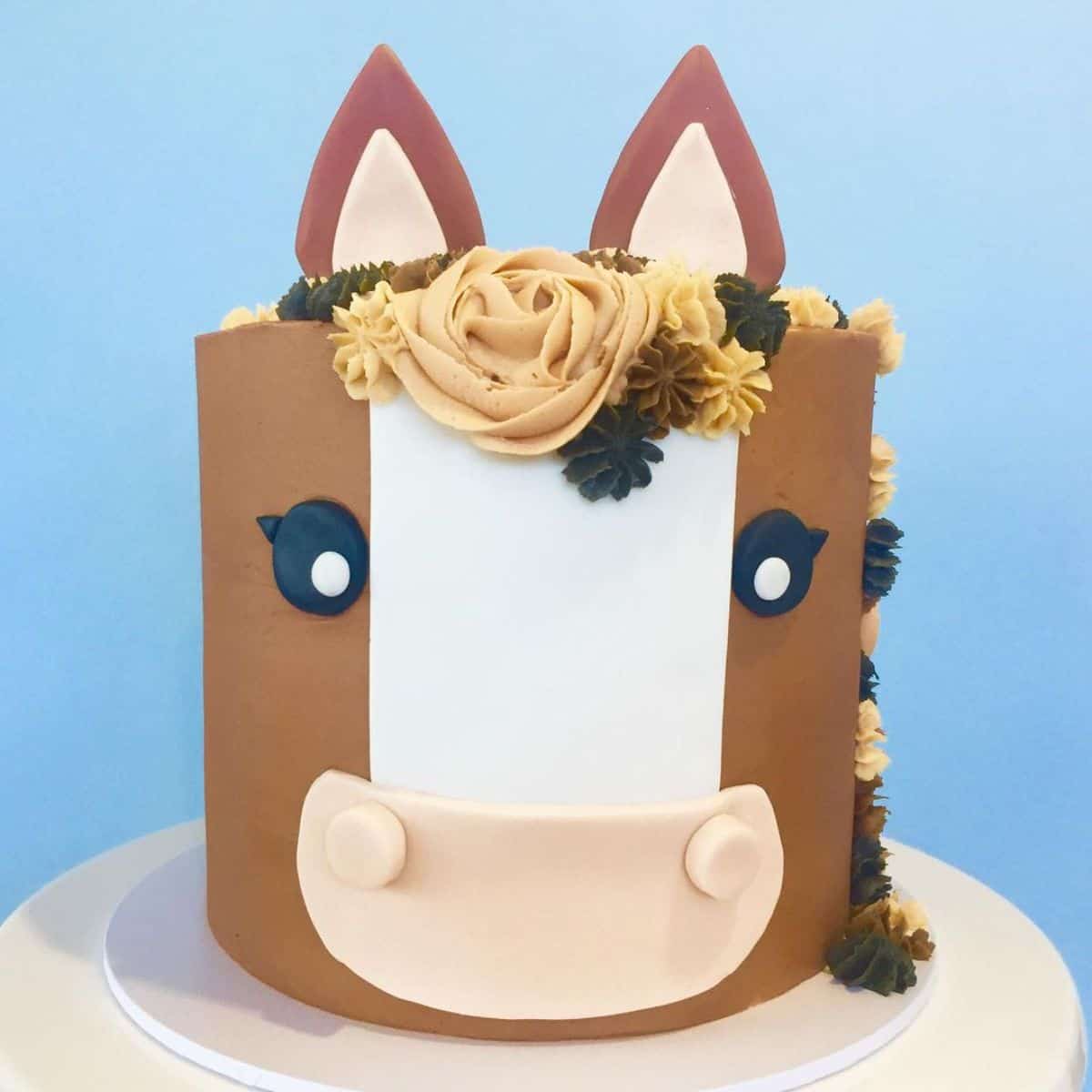 Ensure you show your equestrian side with a showpiece cake centerpiece featuring horses. Of course, if you're super skilled in the kitchen, you can always make the cake yourself, but there's also no reason not to get one custom-made. These days, bakeries can work wonderfully with fondant and icing.
If a cake isn't for you, consider horse-themed cupcakes instead.
11. Equestrian Venue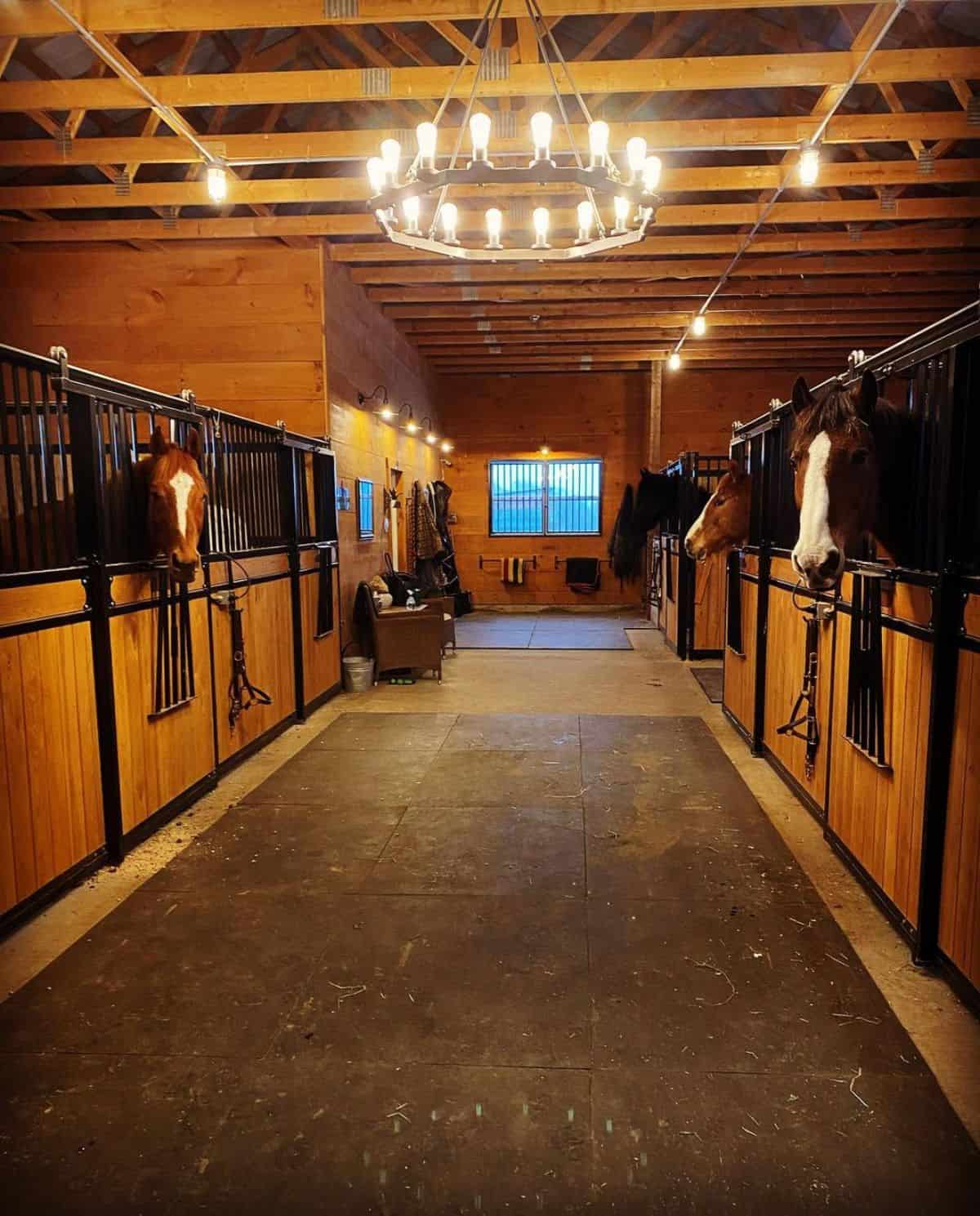 Choose an equestrian venue or stables to host your birthday party. Guests can tour the stables, meet the horses, and talk to a horse trainer or two. Although it generally costs more to rent these venues, it's worth it if you want to do something unique and make a great impression on your guests.
Venues tend to sell out quickly, especially in the summer, so book ahead.