Do you have a kid on your list that is crazy about horses? Is a horse or a pony at the top of every wish list? If so, then this is THE list of gifts for you! It's full of anything a horse crazy kid of any age could want (except the horse, of course).
#1 – Horse Pillow
Any kid who loves horses would love a little horse decor to keep in their room! This pillow and its lovely detail are perfect for the little horse lover in your life. Available in several sizes.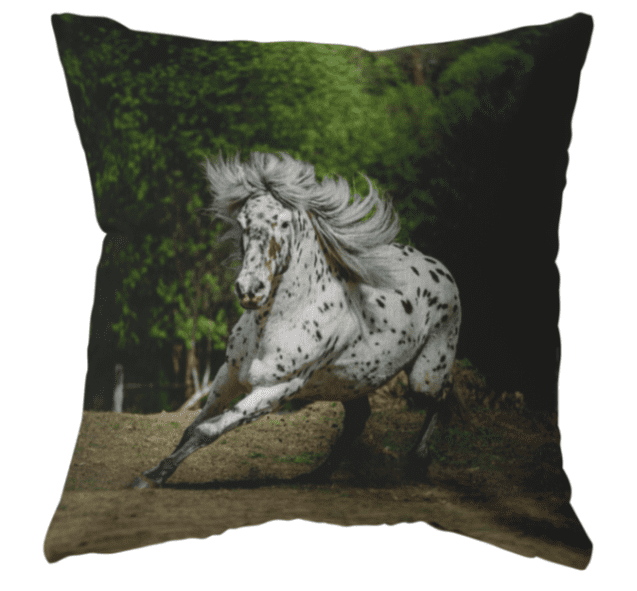 #2 – Lessons
Even if you can't own a horse, your horse crazy kid can still get their horse fix through weekly lessons. This is a perfect Christmas gift they are sure to love.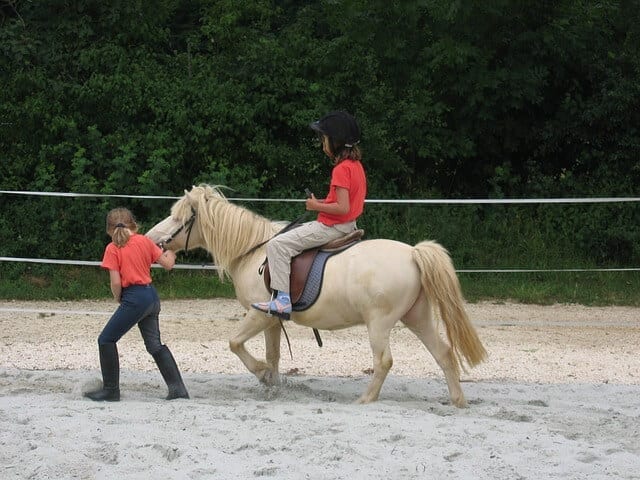 #3 – Breyer Horse
Of course, it wouldn't be Christmas without Breyer! These were always on the top of my list when I was little, and I still love them! Some of the hot ones this year include American Phoroah, Peppermint Kisses, and the AQHA 75th Anniversary Editions. Breyerhorses.com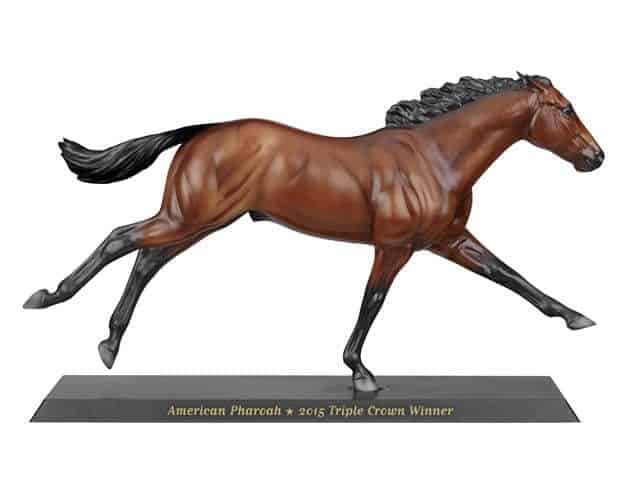 #4 – Tack Notes
Some of us still like to write notes (I know, hard to believe). For the vintage kid in your life, these personalized note sheets with a beautiful bay are a great choice. SugarNest.com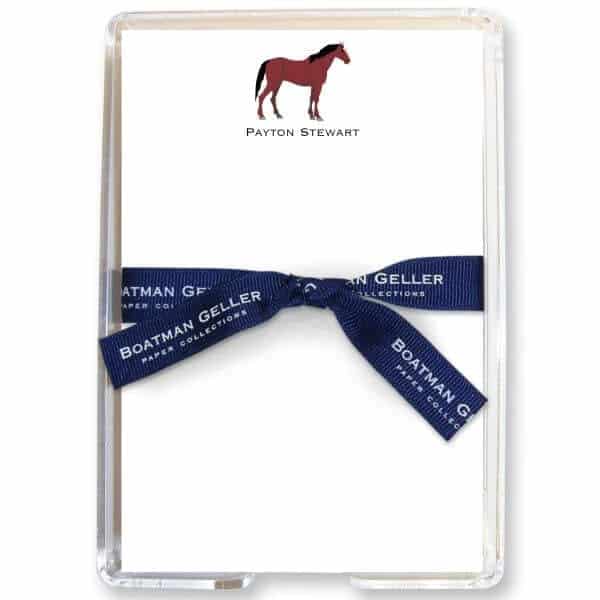 #5 – Horse Calendar
Calendars are always a nice gift, even if most of us use our phones for everything! Having a physical calendar to reference is handy and for the horse crazy kid, a horse calendar is a sure win. You can find with practically any theme your child loves – from western to dressage and realistic to fantasy.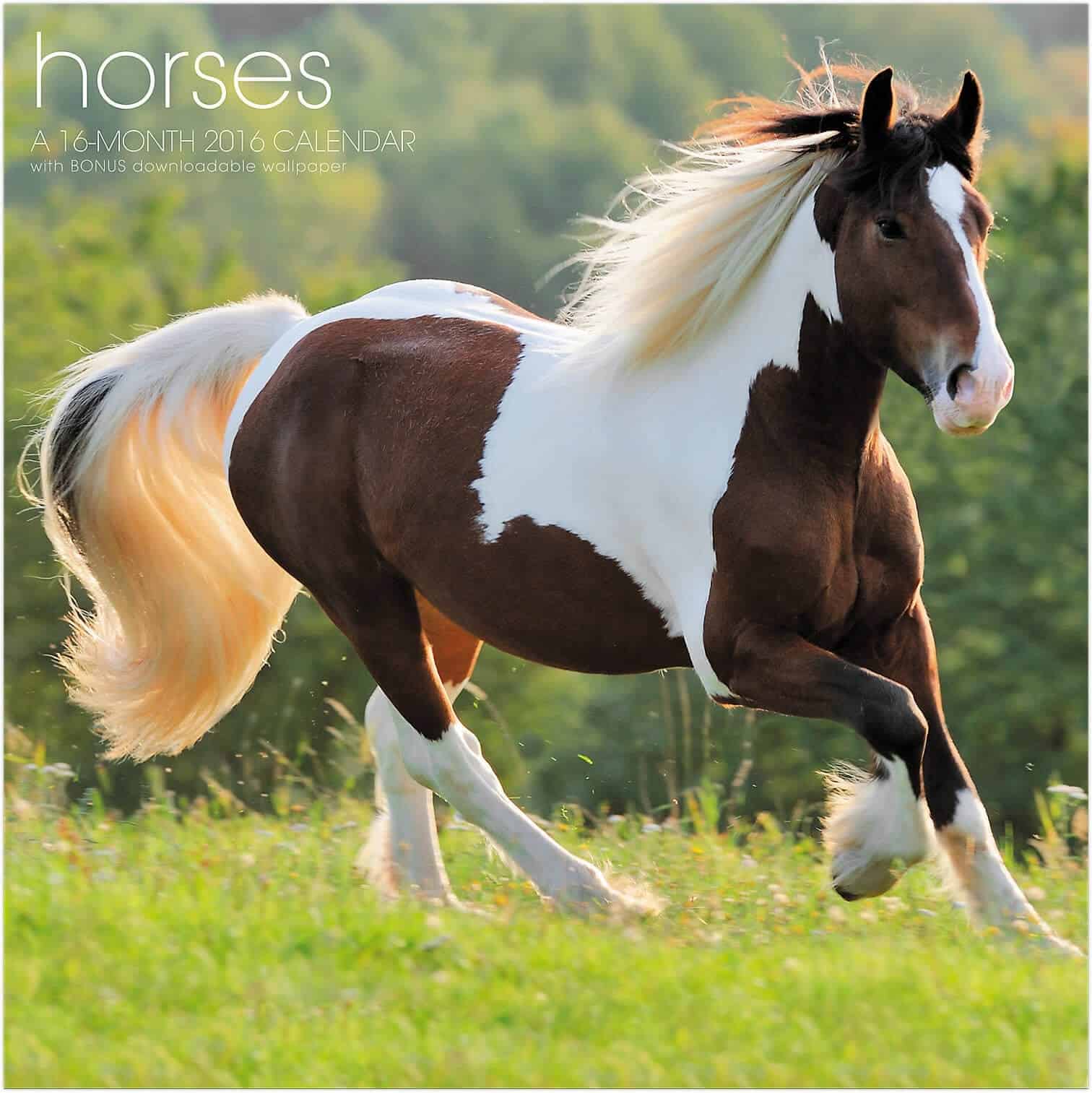 #6 – Colorful Wall Canvas
With several size options to choose from, your horse lover can add some equine flare to their bedroom with this lovely canvas wall art. Shop now, exclusively on the iHeartHorses store!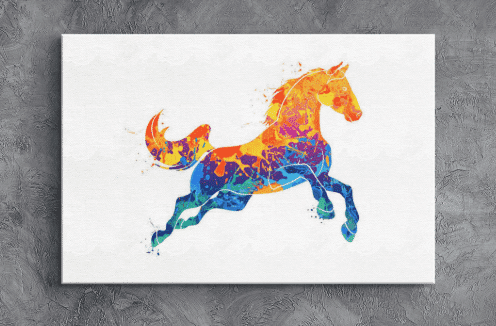 We even have a wide selection of horse wall art to choose from if you're looking for a more traditional equine photography feel. Check them out here!
#7 – Stirrup Lariat Beautiful Necklace
This gorgeous necklace would make a perfect gift for any horse lovin' gal. Maybe even get two so that you can match! Shop for it now on Amazon.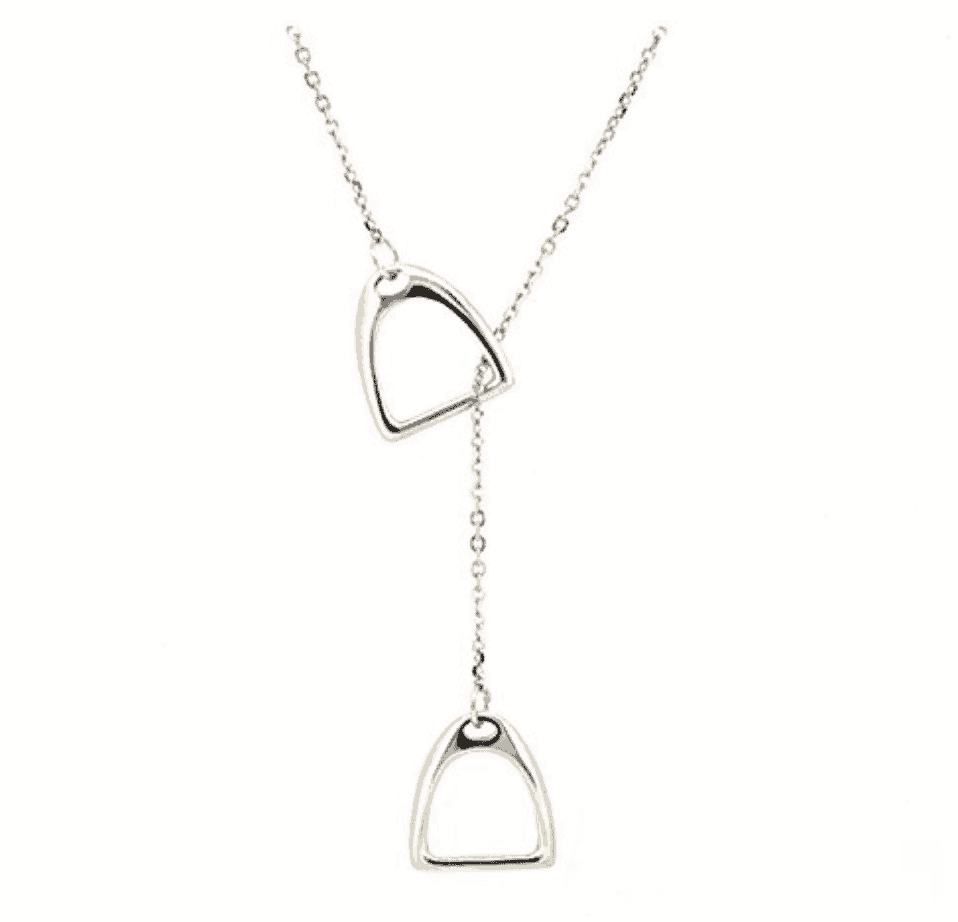 #8 – Range Riders Book Series
This great book series by Bryn Fleming is for middle readers and makes a great stocking stuffer or inexpensive gift for the horse crazy child in your life. BrynFleming.com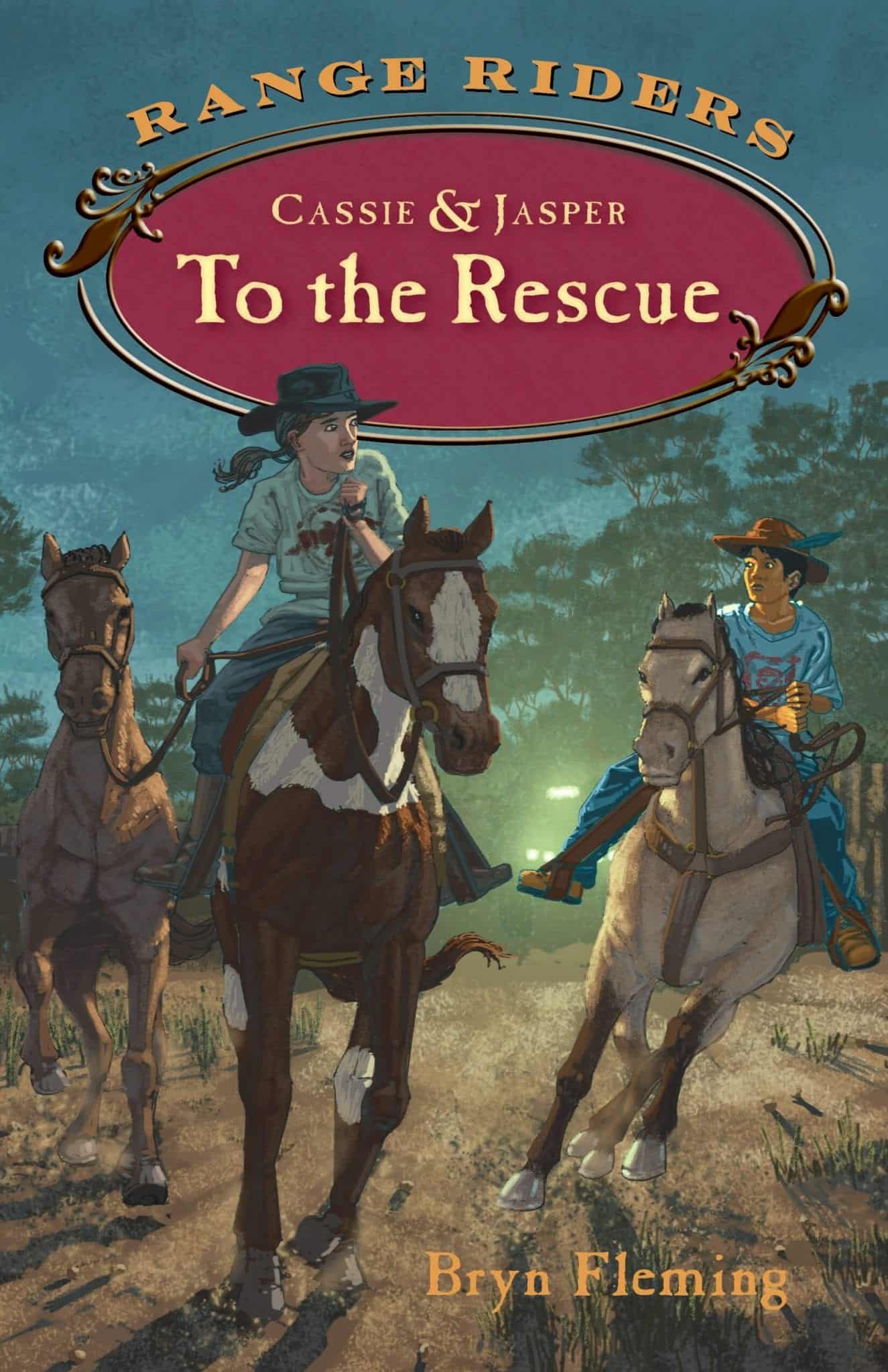 #9 – Custom Tack Tote
If your horse crazy kid has a horse, than this is a great gift! Nana B's Boutique will make a personalized tote with whatever fabric and color combinations you wish, and you can even have your child's or his horse's name embroidered on it. These really last too - I've had one fore many years and it shows hardly any sign of wear. NanaBsBoutique.com
#10 – Horse Pendant Necklace
With this pretty necklace, your little horse girl will be able to wear her love for horses right next to her heart. Available in several fun options on Amazon.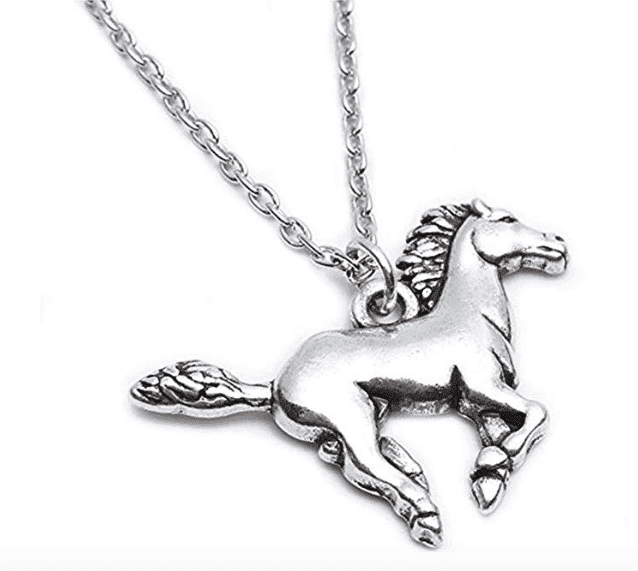 #11 – Horse Adventure – Secret Dry Erase Board
This is a perfect gift for the horse crazy teenager. A beautiful piece of equine art opens up to reveal a secret dry erase board where messages can be written and stored. It was designed to encourage communication between parents and children, friends, and others as a sweet secret just between you. ThinkPrayGift.com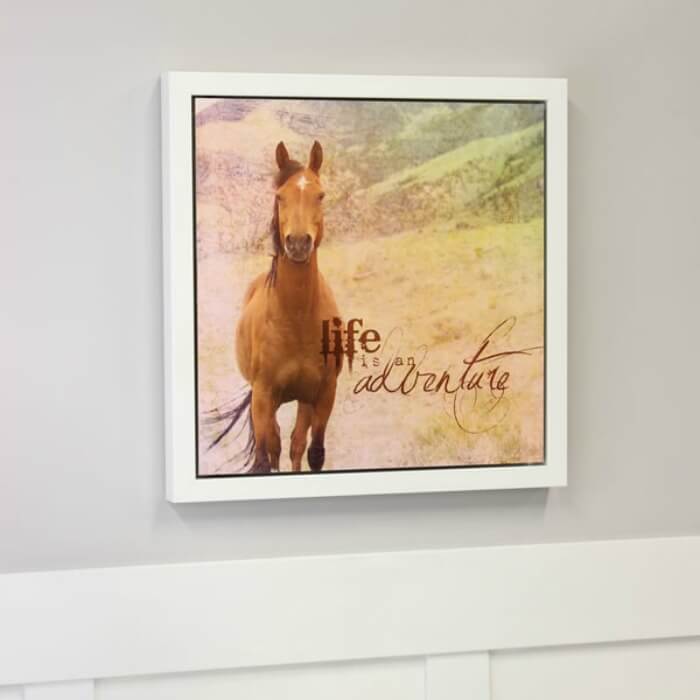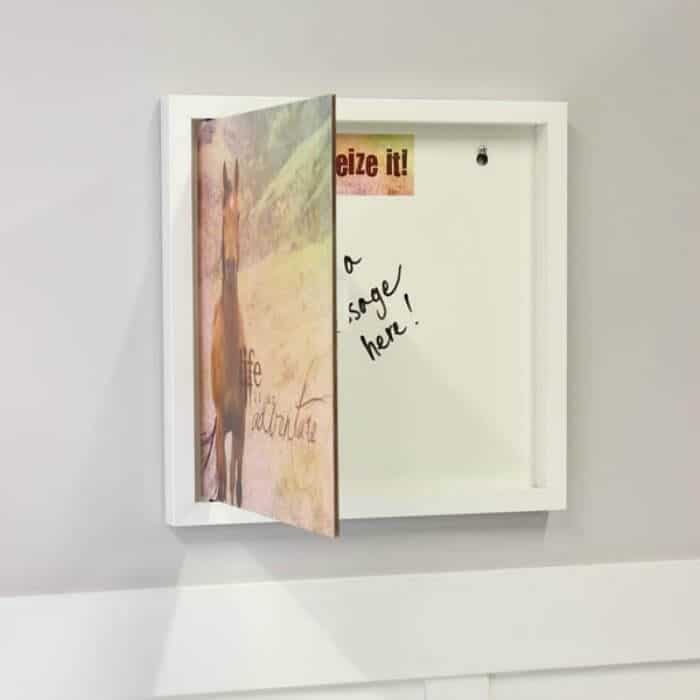 #12 – Personalized Horse Plate
For the little cowboy or girl on your list, this adorable plate is perfect. It's 10" and made of durable melamine. You can add up to 3 lines of text to make it personal! SugarNest.com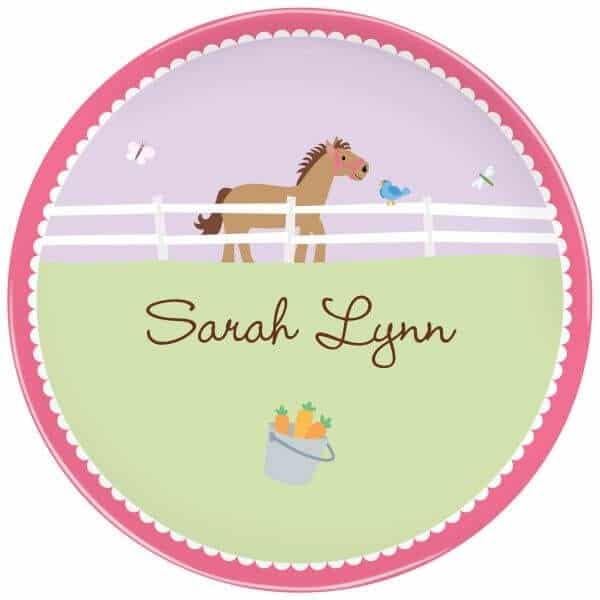 #13 – Horse Tote Bag
For your little horse lover on the go, this durable bag can hold books or toys, whatever your little horse lover desires. Choose from red on white or white on red.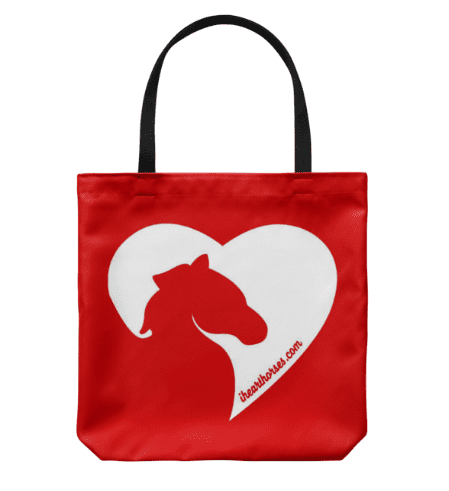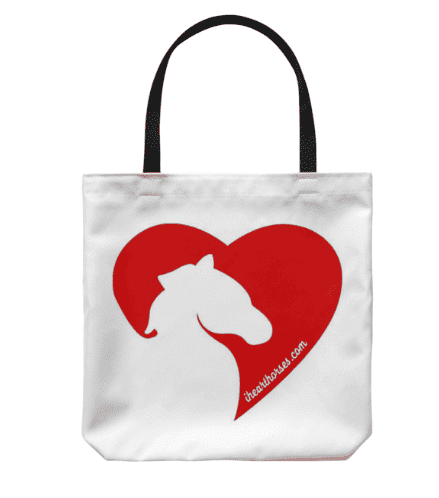 #14 – Pony Glam Hoof Polish & Accessories
This is a fun gift that any horse owner who likes a bit of sparkle would love, not just kids (I know I want it!). They sell safe, healthy hoof dressing in various colors (and glitter!) for horses, and also a number of other fun "Pony Glam" apparel for both horse and rider -- like hats, tank tops, leg wraps and saddle pads. PonyGlam.com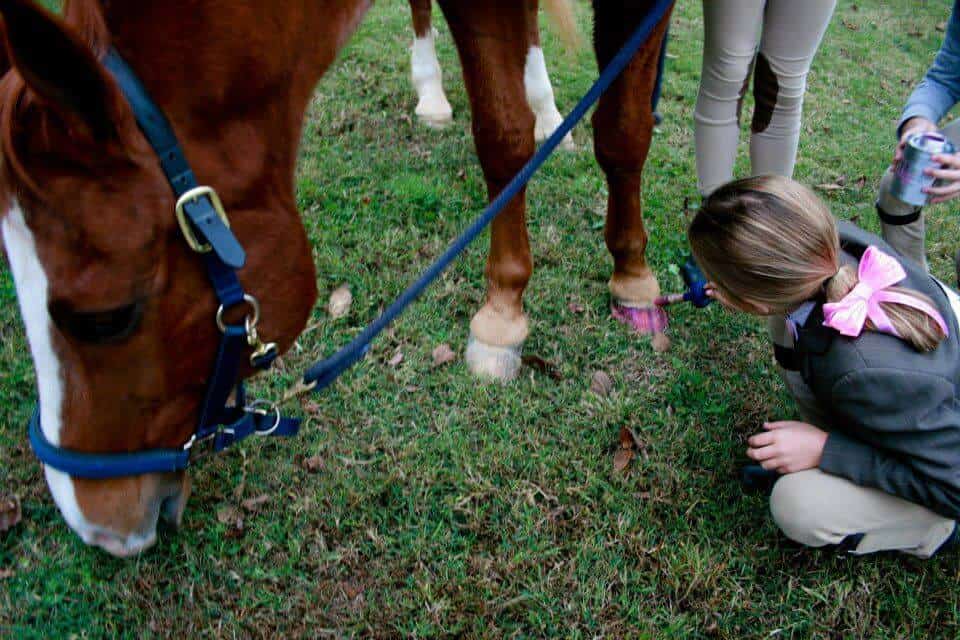 #15 – Build-a-Bear My Little Pony
For the little girls who are still in the pony stage, Build-A-Bears My Little Pony collection is the perfect stuffed animal to surprise them with this holiday season! They have all the main characters, as well as a few other favorites (including Trixie, Shining Armor, Cadence, DJ Pon-3 and even Zecora). They also have fun outfits for each pony! BuildABear.com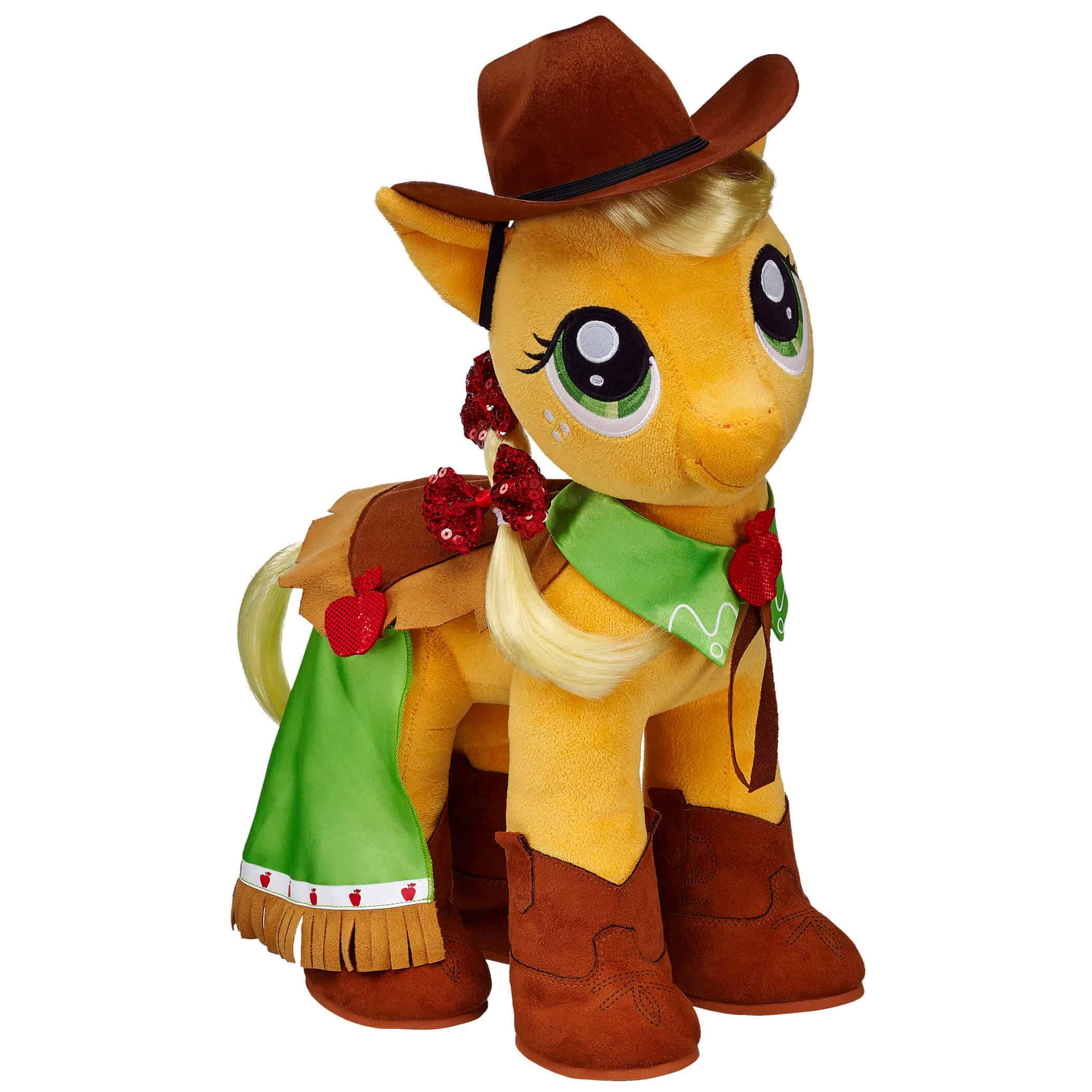 #16 – State Line Tack Gift Certificate
This is a gift any age horse lover would be ecstatic about. Not only is it horse-themed, but they get to do the shopping as well, which for some, if half the fun! StateLineTack.com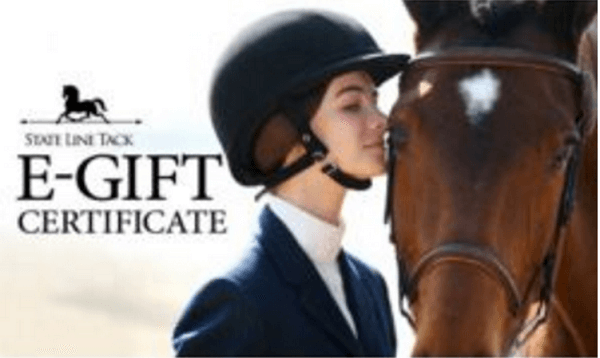 #17 – All In Favor Horse Sweater
This stylish horse sweater is perfect for the teen girl who loves fashion and horses. It's loose style is totally on trend, and allows her to show her love of horses at the same time. Etsy.com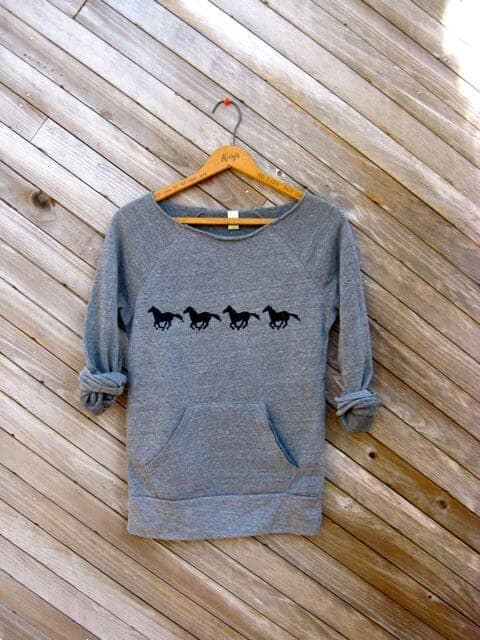 #18 – Horse-Opoly
Perfect for kids over the age of 8, we are sure this game will bring back game night in your house. Cute pewter playing pieces and specialized money is just the start of this equine-themed board game that encourages horse play! Amazon.com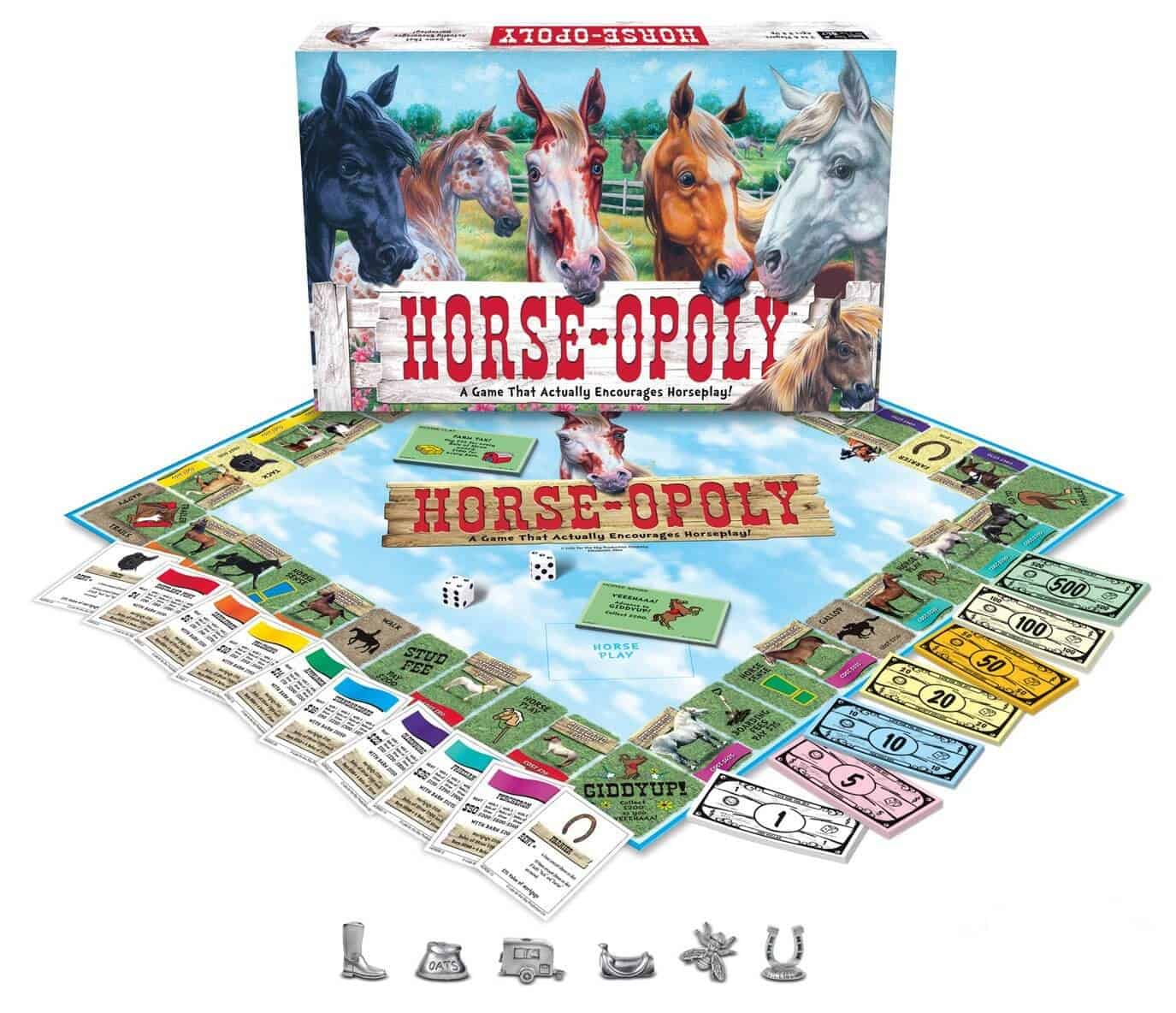 #19 – Infinity Scarf
These are so in right now and this one is beautifully decorated with grey and teal horses that your tween or teen daughter is sure to love. Etsy.com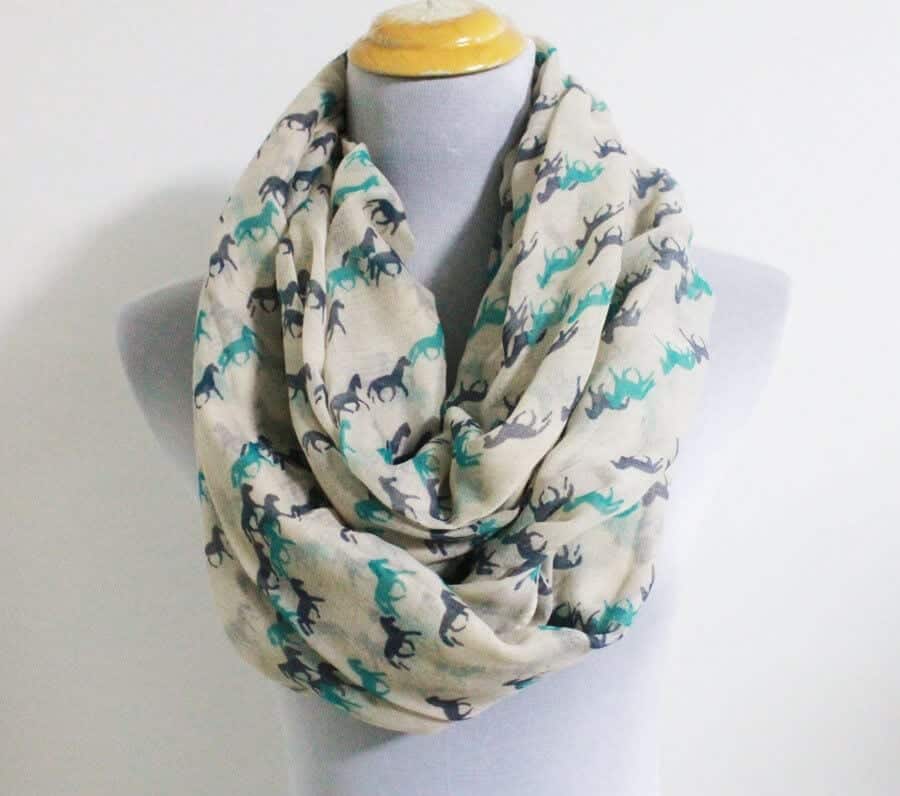 #20 – Personalized Leather Bracelet
These beautiful leather bracelets make a great gift for any horse crazy kid. You can personalize them with the name of their favorite horse (whether they own him or not!) or their own name. Choice of three colors. StateLineTack.com