Choosing a saddle – whether it's English, Western, Side or Australian – is one of the most important decisions you make. Buying the wrong saddle cannot only be uncomfortable for you and your horse, but it can waste your money and even cause health issues if you don't buy a saddle that is suited to your riding habits. So, before you go the tack store, make sure you keep these five key tips in mind.
#1 – Saddle Fit
The saddle needs to not only fit your horse, but also you. Make sure you know your horse's measurements – an ill-fitting saddle can lead to a vet bill. Ask about the store's return policy – can you test it out for a week? What if you take it home and it doesn't fit or its uncomfortable? While a pad can fix some fitting issues, it won't fix them all, so make sure you take your time and look at size before you look at anything else.
#2 – Use
What are you using your saddle for? Are you barrel racing, jumping, driving cattle, or trail riding? There are almost as many types of saddles as there are horses. Don't get swept up by looks – choose the useful saddle, not just the one that has a seat in your favorite color.
#3 – Material
Saddles used to be leather and that was that. But now you have options when it comes to what your saddle is made out of. Synthetic saddles can often be cheaper, more durable and weather resistant than genuine leather saddles. In addition, they may not require the maintenance of real leather.
#4 – New or Used
Everyone has their own opinion on this. Some only buy new, some only buy used. Personally, I liked my broken-in used saddles (and bridles!); the leather was nice and supple from being used and treated regularly. If well treated, they look just as nice as a new saddle for a fraction of the cost. Of course, if you are looking for something for show, you may want a new saddle.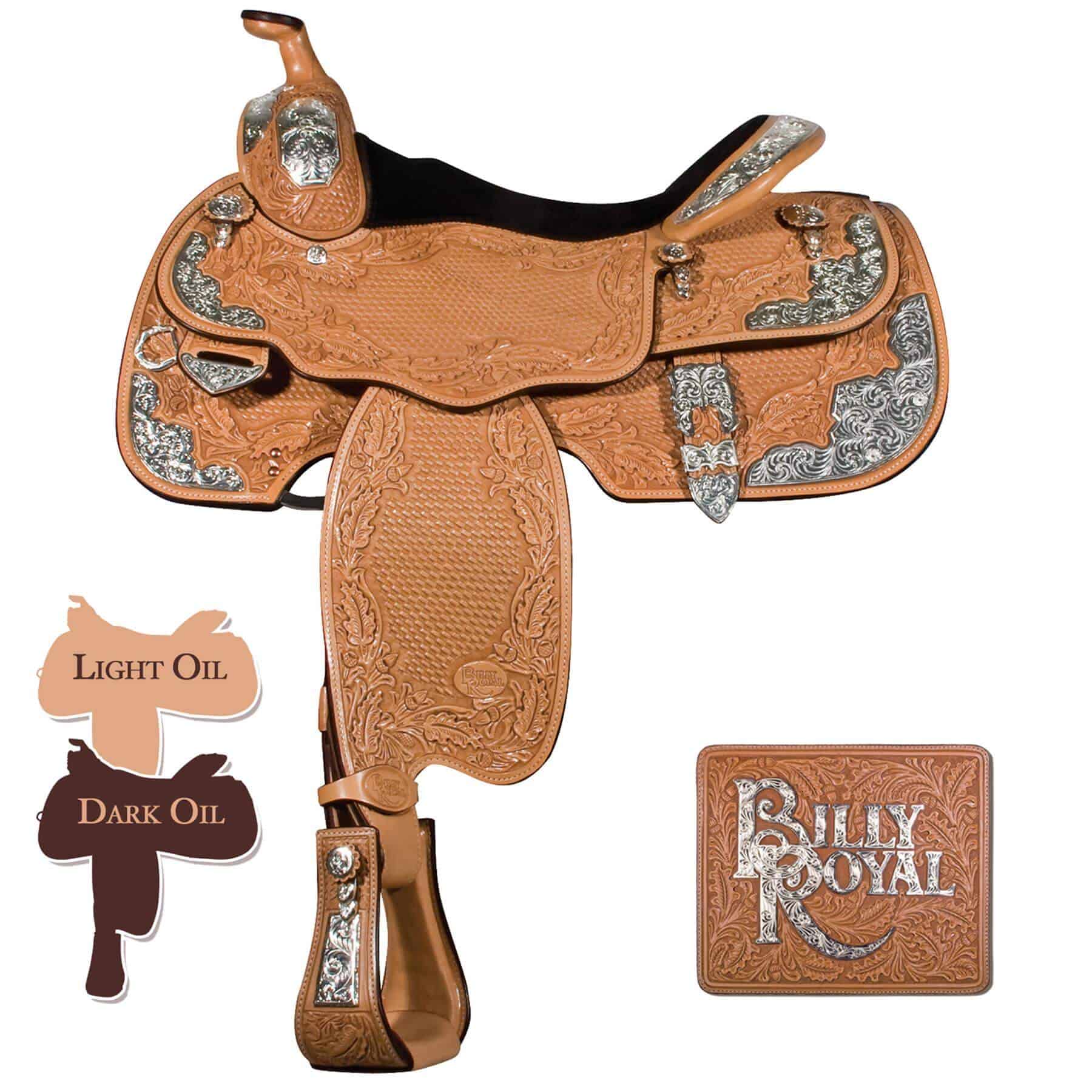 #5 – Budget
Finally, be mindful of your budget. The most expensive saddle is not necessarily the best. Keeping to your budget will help you narrow your choices and make sure you can still afford your boarding fees at the end of the month.