Do you love galloping your horse and flying along at top speed? If you have a need for speed, then you'll want to check out these six fast-paced equestrian sports.
Polo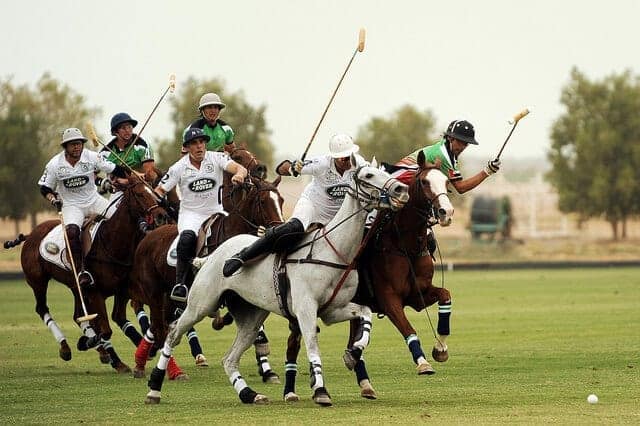 Polo is a lightning-fast horse sport that truly demonstrates the incredible agility and responsiveness of the horse. Polo players ride polo ponies, who are highly athletic horses trained specifically for the game. Riders carry a mallet and try to hit a ball down the polo field into the opposing team's goal. The polo ponies are taught to gallop, slide to a stop, spin, and resume galloping again in pursuit of the ball. This game is so fast that if you blink, you're likely to miss something.
Horse Racing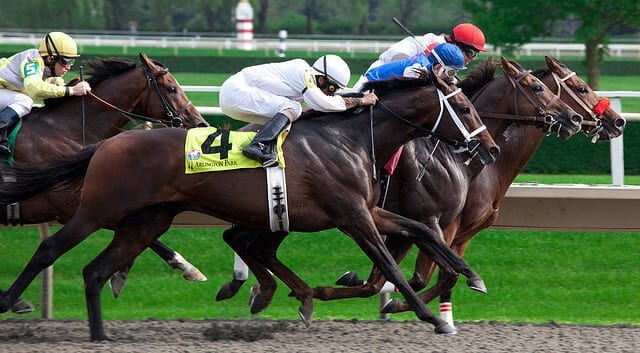 Horse sports don't get faster than horse racing. Thoroughbred and Quarter Horse racing tests the speed of some of the fastest horses in the world against each other. Jockeys must be small and lightweight, but they also have to be strong and talented horse people. Races are held over varying surfaces and distances, and you never know which horse will make it to the finish line first.
Show Jumping
Show jumping combines speed with jumping accuracy. Show jumpers must jump cleanly over a variety of high fences. If multiple horses jump the initial round clean, then a jump-off is held. During jump-offs, horses and riders navigate a shorter course, but the height of the fences is often increased. The horse and rider to jump the course cleanly the fastest win the competition.
Barrel Racing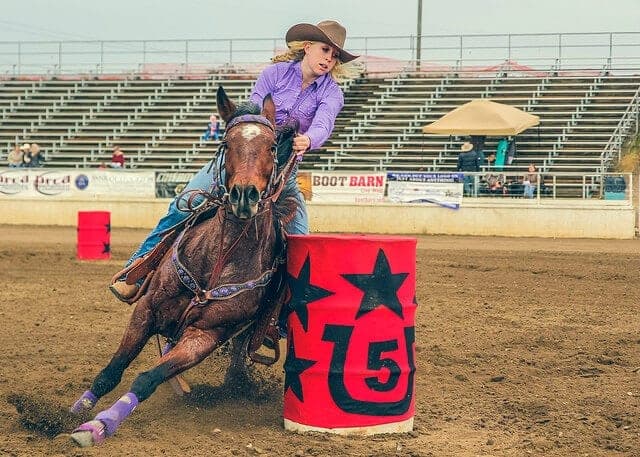 The Quarter Horse, known for being the fastest horse in the world for a quarter of a mile, dominates the world of barrel racing. Horse and rider must gallop around a pattern of three barrels before turning for home. The pair to make it over the finish line in the fastest time without knocking the barrels over wins the event.
Cow Cutting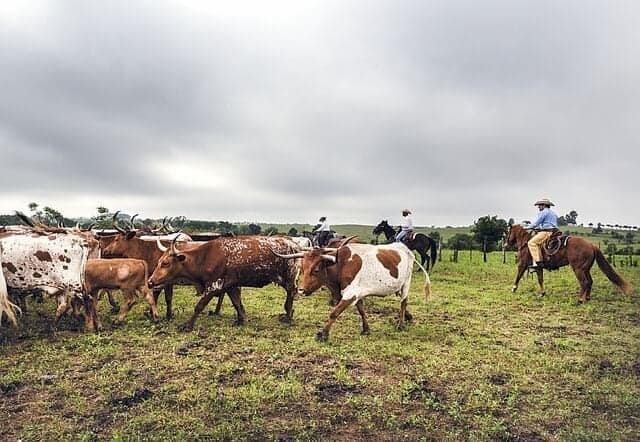 Cow cutting might not include the flat-out galloping that's featured in some of these other sports, but it's definitely fast-paced. In cow cutting, a horse and rider must separate a cow from a herd. Once the cow is identified and the horse "locks on" the cow, the horse must read the cow's body language and leap, spin, run, and turn in order to stay between the cow and the herd. Cow cutting is a great way to watch the horse's lightning-fast reflexes.
Steeplechasing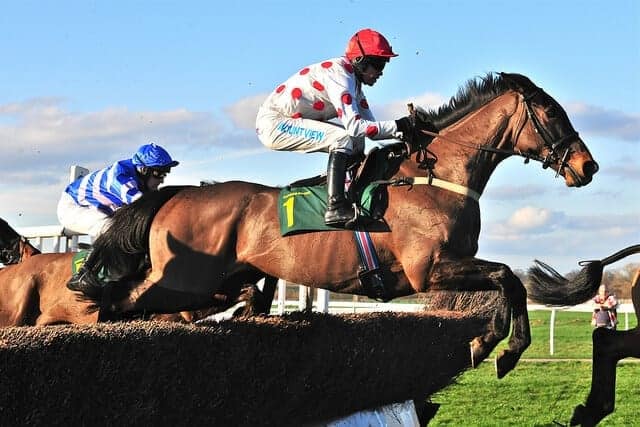 Steeplechasing combines the thrill of horse racing with the added challenge of jumping. Steeplechasers gallop over a course of solid obstacles. This sport is incredibly fast-paced and you can't help but hold your breath as horses and jockeys clear the massive solid fences in front of them.
There are countless horse sports practiced today in the world. Which equestrian sport is your favorite?