It's natural to be nervous about showing. People watching you, the "will my horse behave" or "will the judge even look at me?" doubts that cross your mind. We all get 'em! However, being nervous can really effect your performance and your horse's, since they feel all your nerves. Here are 7 ways to keep your nerves at bay so you have a better ride in the ring. Do you have any secrets to calming nerves not listed here? Share them in the comments with us!
#1 – Be Sure You Are Ready
Are you crazy nervous because you know deep down, you aren't ready? I remember my first horse show- I was in high school. I had ridden since I was five, but never shown. Now I had friends who did and I wanted to as well. So I took my Bashkir Curly with no professional training and went. Disaster. I should have waited but everyone else was doing it and I wanted to too. I didn't even understand the "rules of the ring." Well, it wasn't fun and it just caused me to be even more nervous about showing because of the bad experience. Waiting until you are really ready will help you have confidence and be less nervous.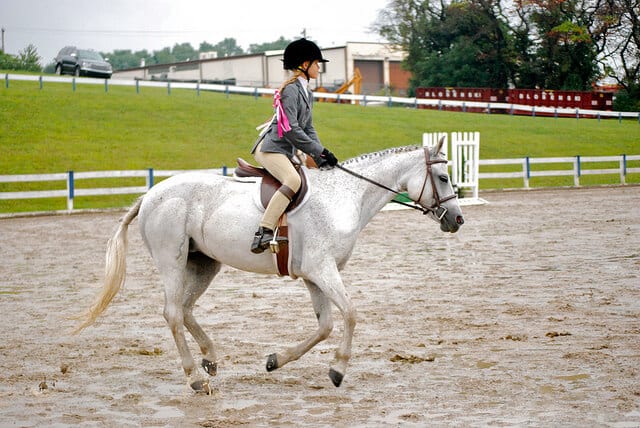 #2 – Arrive Early
Nothing brings those nerves out more than running late. Rushing to get your number, tacking up quickly and not being able to warm up your horse will do nothing for your nerves. Be sure to arrive with plenty of time to sit, relax and get you and your horse warmed up properly.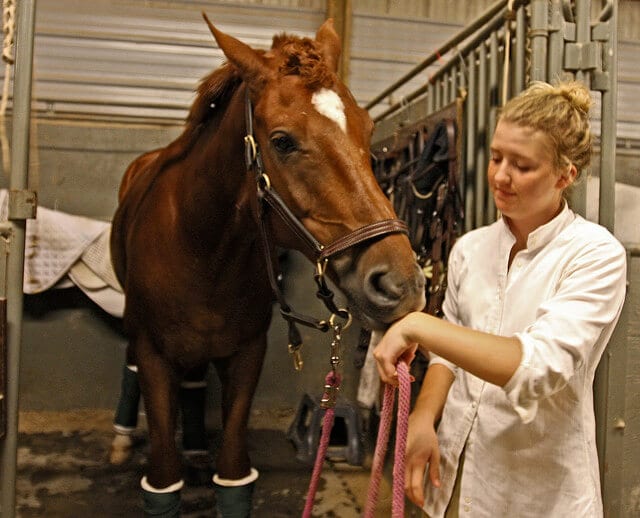 #3 – Bring A Support Group
It's amazing how having a support group can help calm your nerves. They will get you talking when you feel like being sick and will encourage you when you think you should quit. Plus, there is nothing like barn friends. They are the best.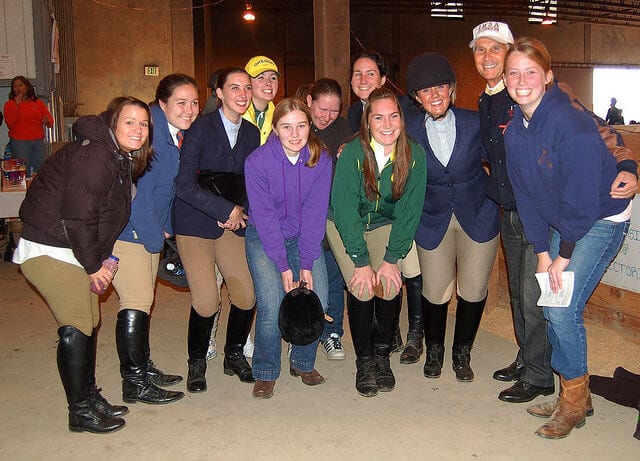 #4 – Laugh
This goes with 3 above! Studies show that laughing is a form of stress relief. So make sure you have friends and family around that can help you laugh before entering that ring. Plus, the judges like to see a smiling face!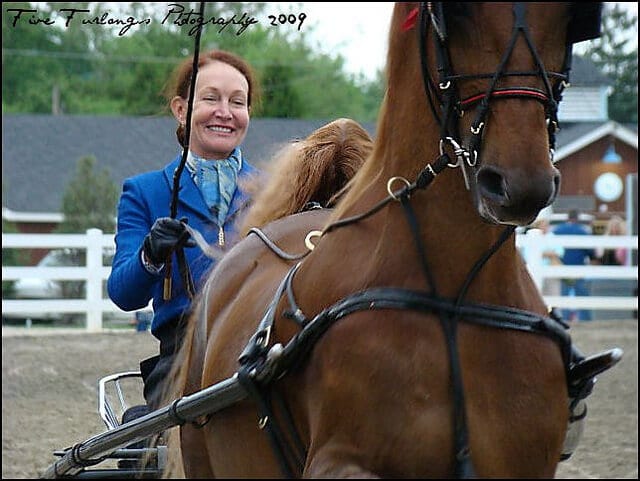 #5 – Be Organized
Make sure you have everything organized a couple of days before the show. Not having to stress over where something is or if you (heaven forbid) forgot something. A biggie for me? Safety pins for my number. I used to get seriously stressed if I couldn't find them…after all, you have to have your number to go in the ring! Little things like that can really botch up the day, so keep organized and triple check that list before you leave for the show.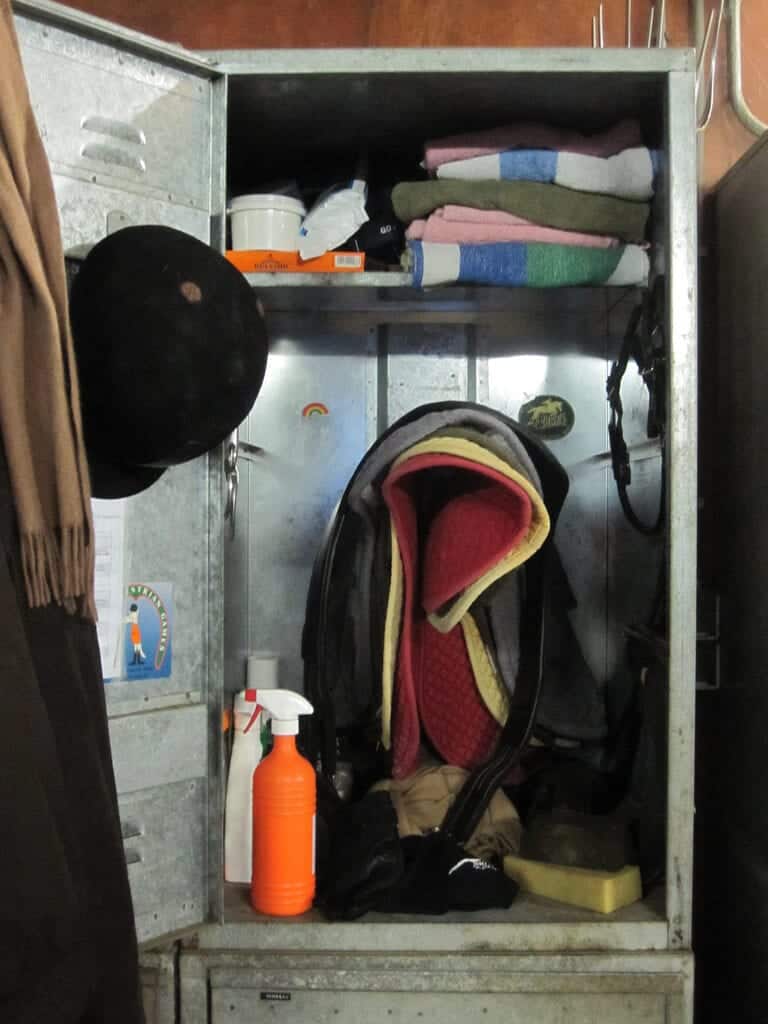 #6 – Make Small Goals And Celebrate Those
Don't go into a show thinking it's first or nothing. Setting small, achievable goals like "this time we aren't going to pick up the wrong lead," or "this time I will post on the right diagonal" is the best way to overcome those nerves. It gives you something to focus on AND it allows you to celebrate no matter what placement you got. I used to use my barrel horse for western pleasure as well and there were times when all I cared about was if we could get through the class without him trying to run around the judge like a barrel (yup, he did that, several times). Being able to celebrate those types of improvements will keep those nerves at bay.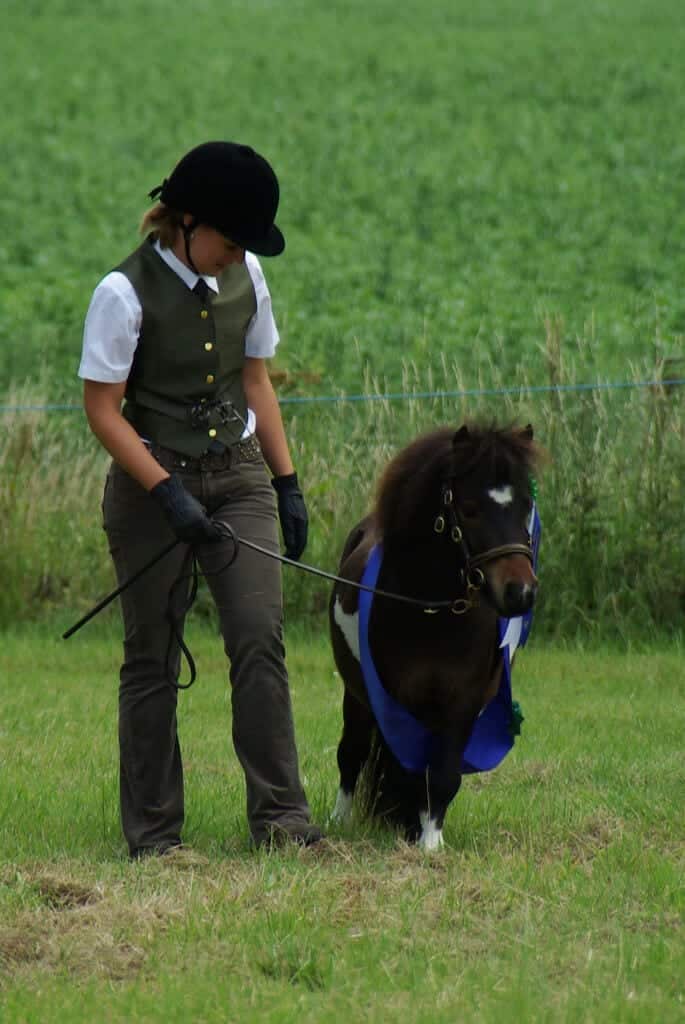 #7 – Have Fun
The bottom line: Remember to have fun! It's just a show after all and there will always be another one. Horse showing is expensive and sometime all you get is a 25 cent ribbon. If you are not having fun, what's the point? Plus, if you are there because you love spending the day with your horse and you aren't worried about winning or losing, you are going to be relaxed and do better. A win-win for sure.