Horses feel stressed when there's a new herdmate in the pasture, when their training schedule changes, and when they travel to new areas. They could stress out when it's cold, when it's hot, or when their favorite person goes on vacation. There's a limitless list of reasons why a horse could be suffering from long-term stress. But if you don't know it's happening, there's no way to help. Every horse owner should be able to recognize the signs a horse is stressed.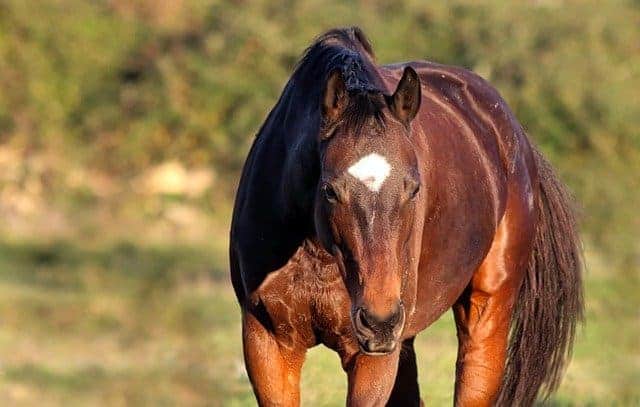 The Dangers of Long-Term Stress
While short-term stress is generally harmless, and even helpful, chronic stress can negatively affect a horse's overall health and quality of life. Hormones related to stress can flood the horse's system, and if they don't go back to normal, they cause changes in a horse's health and behavior.
Chronic stress can create dangerous habits and have a near-permanent affect on how the horse sees the world and manages future situations. It's a slippery slope that gets worse with time, and it's always best to address stress sooner rather than later.
Signs a Horse is Stressed
Every horse will express their stress differently. The following behaviors and health problems, however, are common in horses that are dealing with long-term strain on their mental health.
Unexplained Weight Loss
There are several reasons why a horse could be losing weight. And if you have a particularly hard keeper, narrowing it down can be difficult. Don't forget to consider stress as a factor, however. When horses become overly stressed, they often lose their appetite. They'll spend all day in the pasture, but their heightened emotions prevent them from grazing. It can be hard to notice appetite and weight loss on a daily basis. And because most of us aren't putting our horses regularly on a scale, it can be weeks until you notice the change.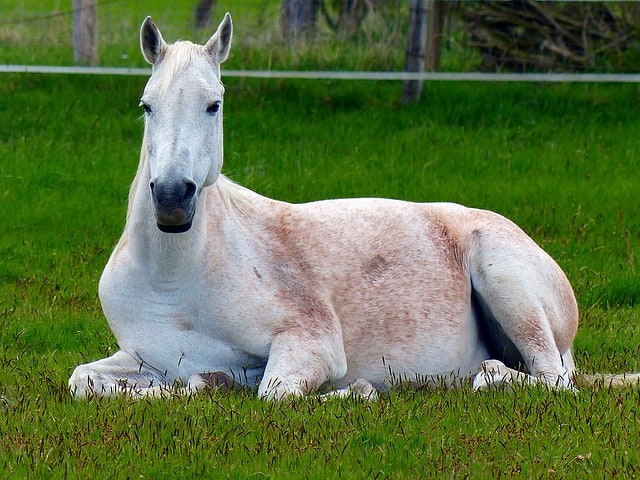 Increased Urination and Diarrhea
Long-term stress has the potential to affect a horse's digestive system. They might urinate more frequently, especially at inopportune times, and they produce more manure. A lot of times, that manure is runny even if their diet hasn't changed.
Tooth Grinding
Tooth grinding is a sign of stress in humans, and it's the same for horses. Most horses won't even realize they're doing it. They'll mash their teeth together when they're waiting in their stall, in the pasture, and even when they're being ridden. If there are no dental issues, tooth grinding is a clear sign a horse is stressed. The grinding might become more constant with time.
Yawning
If you ever notice your horse yawning, don't assume it's because they're tired. Studies have shown that horses yawn in response to stress. The theory is that the behavior releases endorphins that can temporarily make the horse feel better. Some horses yawn several times in a row during particularly uncomfortable situations. It's like they're trying to exhale their bad feelings.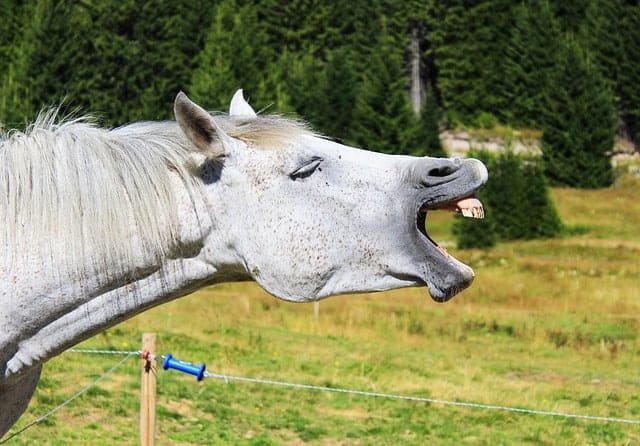 Fence Walking
Fence walking is when a horse repeatedly walks along a fence line despite distractions. It can happen if the horse is stressed about being separated from a friend or food source or if they're uncomfortable with a new addition to the herd. They feel compelled to keep walking the same path, and they could do it all day long. Stalled horses can do the same thing in their confined area.
Sweating and Trembling
Sweating and trembling are signs a horse is stressed when there's no other reasonable explanation for that kind of physical behavior. Horses are expected to sweat during a workout. But if you notice your horse sweating during times of relaxation and normal temperatures, that physical response could be a sign of long-term stress. They might also have an increased heart rate.
Bolting Food
A horse that is constantly worried or on edge often bolts their food. This means they eat as fast as they possibly can as soon as the food is made available. It could be because they're worried the food will disappear or be stolen, or they're not confident that they'll get another chance to eat. Either way, bolting is dangerous and can often lead to choking.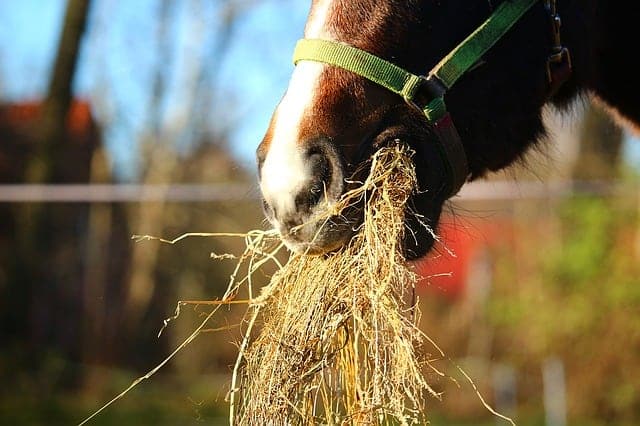 Gastric Ulcers
One of the most serious signs a horse is stressed is gastric ulcers. High levels of stress hormones lower the pH levels in the horse's stomach and makes the stomach lining more at risk of ulcers. The situation is even more complicated considering gastric ulcers are difficult to diagnose in horses. The most obvious symptoms are appetite loss and a dull coat.
While this list does not include every possible sign a horse is stressed, it's a place to start. Noticing the signs is the first step, and then you face the challenge of remedying the situation. It's important to reduce your horse's daily stress and help them live a healthy life. You can do this by maintaining a consistent routine, providing a healthy diet, and addressing specific concerns like fears and social distress.