As the Western part of the United States is being ravaged by wildfires, wild horse and burro advocates are quick to point out that these are the same states where the wild horses have been rounded up, almost to the point of eradication.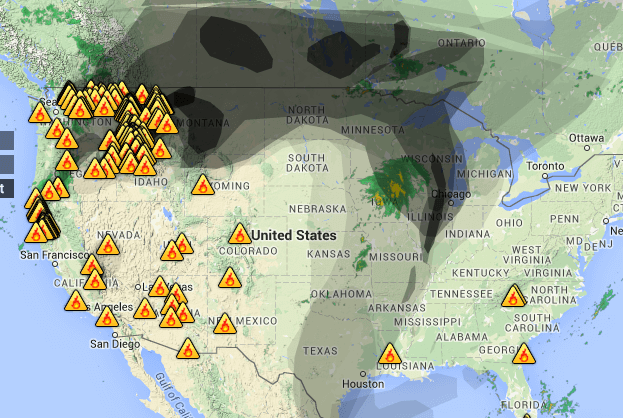 Facebook posts abound from several groups, all of them placing blame on the government and the BLM, who have taken the wild horses out of these states that are now ravaged by fire.
While no one can know the exact numbers of wild horses remaining, we do now it's a lot fewer than there was a decade ago. It's estimated there are about 20,000 horses and burros in the wild. Compare that to the 58,000 BLM has in holding pens around the country.
But what does that have to do with the wild fires?
I interviewed Jetara Séhart, Executive Director of Love Wild Horses™, a non-profit advocacy group dedicated to saving the wild horse and burro populations in the U.S., about the connection between the two and why Americans should be worried about the disappearing herds.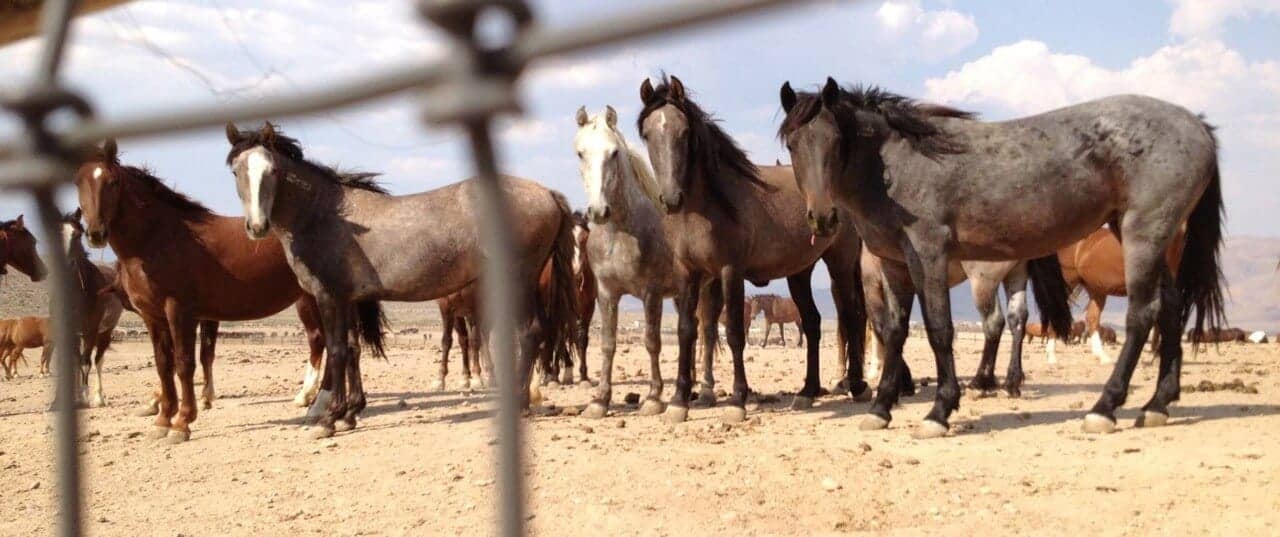 Why is it important to have wild horses in the wild? What effects does it have on the overall environment?
JS: To most Americans, the mere thought of a wild horse, running with the wind, brings a smile, in remembrance of the beautiful spirit of freedom, that our legacy horses are and gift to our country. Mother Nature created a perfect animal in North America, the wild horse, to protect our land from wild wildfires and desertification. Horses heal the land.
The free roaming wild horses, graze the top of forage and grasses, allowing the root to hold and new growth, to naturally occur.
Wild horses and burros have a special digestive system that creates moisture to be released back to the Earth, creating a healthy, more hydrated top soil.
Also, precious important native plant seeds are distributed, widely by free roaming wild horses, creating a wonderful and natural native plant re-seeding system, for our Western range lands.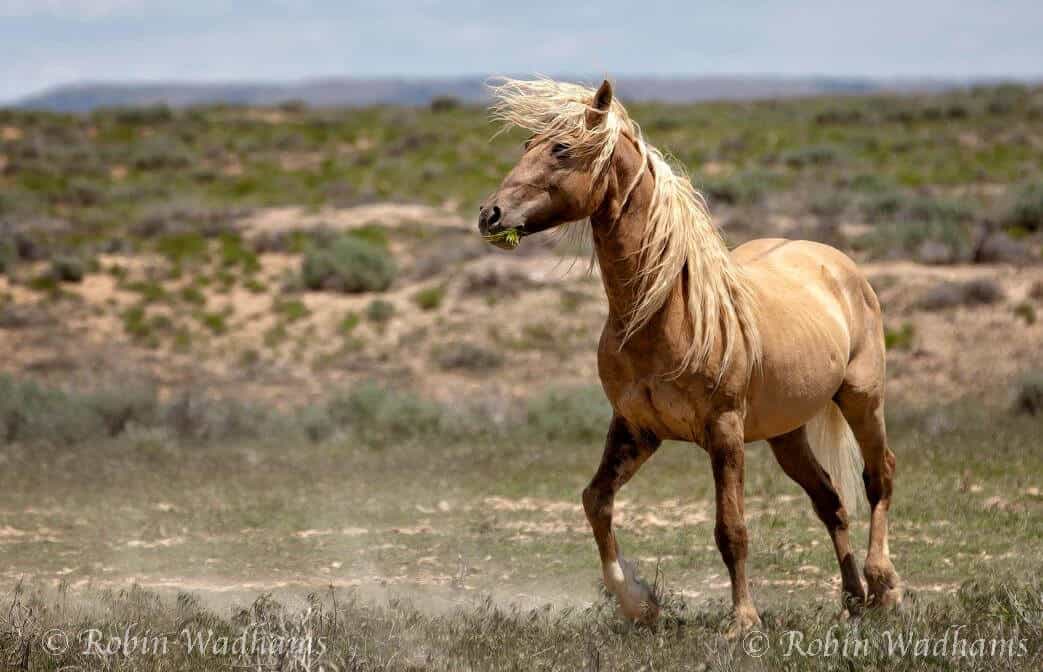 [Editor's note: for more information, listen to this podcast from July 15, 2015 of Craig C. Downer, Wildlife Ecologist and Author of The Wild Horse Conspiracy. The hour long talk explains how the wild horses are necessary to keep our ecosystem in balance and help prevent wild fires.]
How do you believe the wild horses could have helped with the wildfire problem? 
JS: Had the wild horses been left to roam freely upon our public lands as nature and Congress intended, their existence, naturally would have reduced wild fire fuel ( match stick like dry grasses and plants) and there would have been more new growth of native plants, including a more moist soil. All this adds up to a great recipe for wild fire prevention.
Our government agencies—the BLM, the USDA, and the USFSA's—removal of too many wild horses from our public lands, has created fuel for wild fires to blaze, exasperating dangerous situation for us all, especially upon our already drought thirsty lands. 
Do you think it's too late to do anything about in the future? (For example, would reintroducing more horses, help with wildfire risk?)
JS: Reintroduction and restoration of wild horse herds to a healthy population, I hope is still possible, but we must act soon, because presently they are being managed to extinction.
The solution is beautiful in its simplicity and cost and reward for wild horses, our land and the people of America, the answer is to return the 58,000 captured wild horses and burros (all the males have been gelded by the BLM and are non-reproducing), to once again live upon our public lands, especially to the "herd management areas" that are completely, zeroed out of wild horses and burros and to stop all wild horse and burro removals from our Western range public lands.
As we save our wild horses we will also greatly reduce, one of America's greatest natural disaster risks, wild fires.
How can people help the wild horses now being displaced by the fires?
JS: If anyone can provide a safe wonderful forever home for one or more wild horses, then please adopt, because until we are able to set the BLM captured wild horses free, their daily life is a struggle to survive within the BLM holding facilities and daily many horses are sent to slaughter, across our U.S. borders. 
People can please join this movement at our site, Love Wild horses, and follow actions, join protests, sign petitions, share social media news/actions and events and donate their time or funding to help save the last of our native wild horses & burros, there by naturally creating protection for our land.
What Do You Think?
Do you think the wild horses would have helped prevent these fires?
We all know ecosystems thrive when humans haven't come in and messed with the balance. Yellowstone National Park is a great example. They eradicated the wolf and then were over run with elk, because there were no wolves to keep the numbers down.  Is removing the wild horse the same thing? Let us know your thoughts in the comments.