Bella Steger is a talented photographer from Innsbruck, a town in Tirol, Austria. She lives there with her three-year-old daughter, llvy, two Stallions – a stunning black name Mythos (Myth) and an elegant white named Avalon – and two goats. Her company, Bella Steger - Werbeagentur & Fotokunst, does advertising as well as photographic art. She told iHeartHorses she chose the name "Spirit Of Moments" for her Facebook page because: "life is full of magical moments, you just have to open your eyes."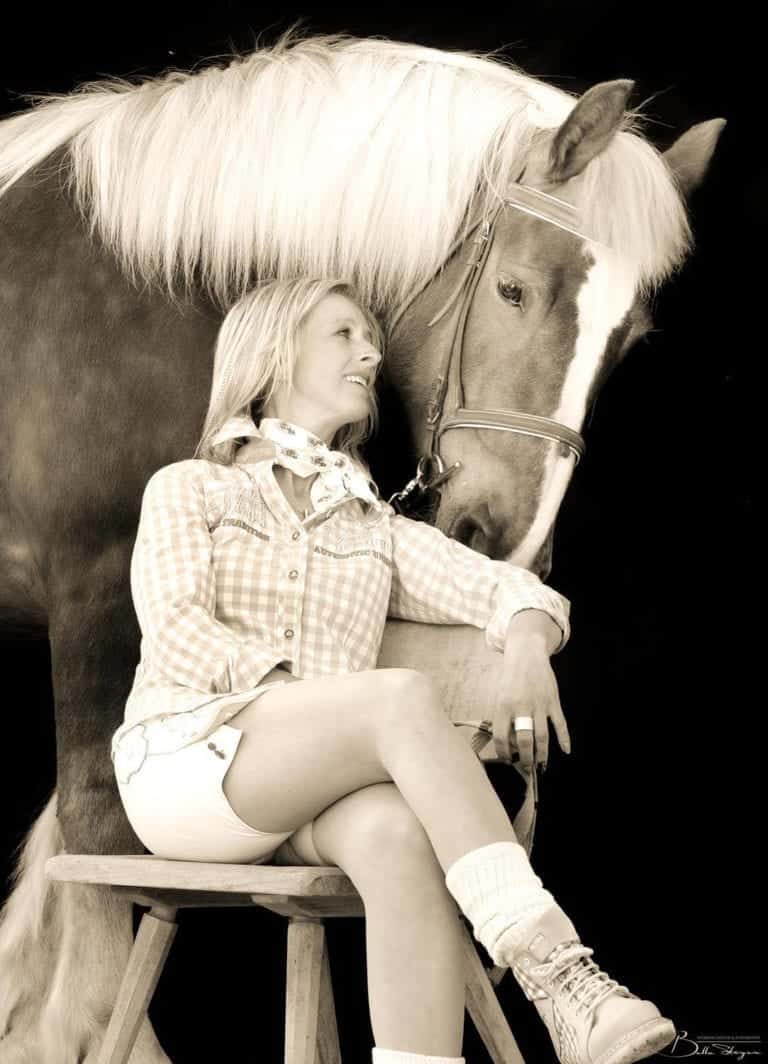 Steger is a lifelong animal lover, having been surrounded by them her entire life.
"They fascinate me," she says. "They make me laugh and astonish me again and again. They are direct and straight, yet still charming and soulful. I think I can't live without them."
Although she loves to photograph all types of animals, she says there is something special about capturing the spirit of horses, especially with their owners.
"It is so interesting to meet horse-people, to see and to photograph the special connection between them and their four-legged friend," she says. "Sometimes one photograph can tell a story or otherwise you can tell your story in one photograph. This is why I love my work so much."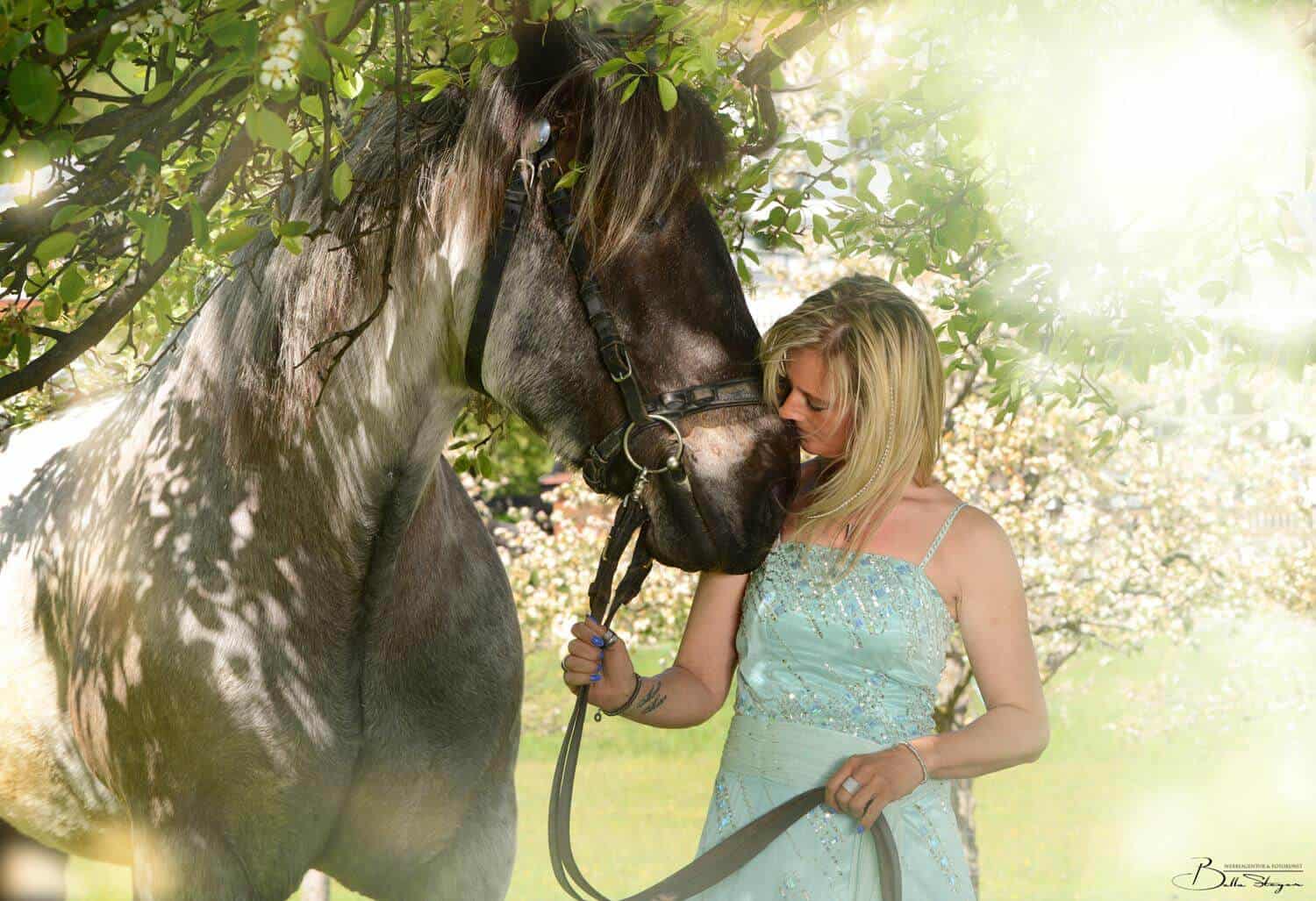 And sometimes, she has stories that she knows she will never forget. They change you, she said. She has captured some amazing stories, including a dog that adopted an orphan deer and a catholic nun that rescued a bull from a butcher's.
"The bull jumped, full of fear, out of the butcher's window and disappeared," Steger says. "The nun, Sister Theresia, heard that story and took him to her monastery. To this day the bull stays there."
These are just two of many magical stories with (and between) animals she has the honor of documenting through her photography over the years.
Steger plans on making a calendar one day that shares the spirits she has captured with the rest of us. I, for one, can't wait!
Until then, enjoy some of her amazing work below. And if you need any type of photography for advertising or art, be sure to look her up on Facebook or on her website. (Images are reprinted with express permission of Bella Steger).