There are few things in this world as regal and majestic as horses. If you ask me, one of the most stunning breeds of horses is the Azteca. An agile, muscled, elegant horse breed with a coat that shines.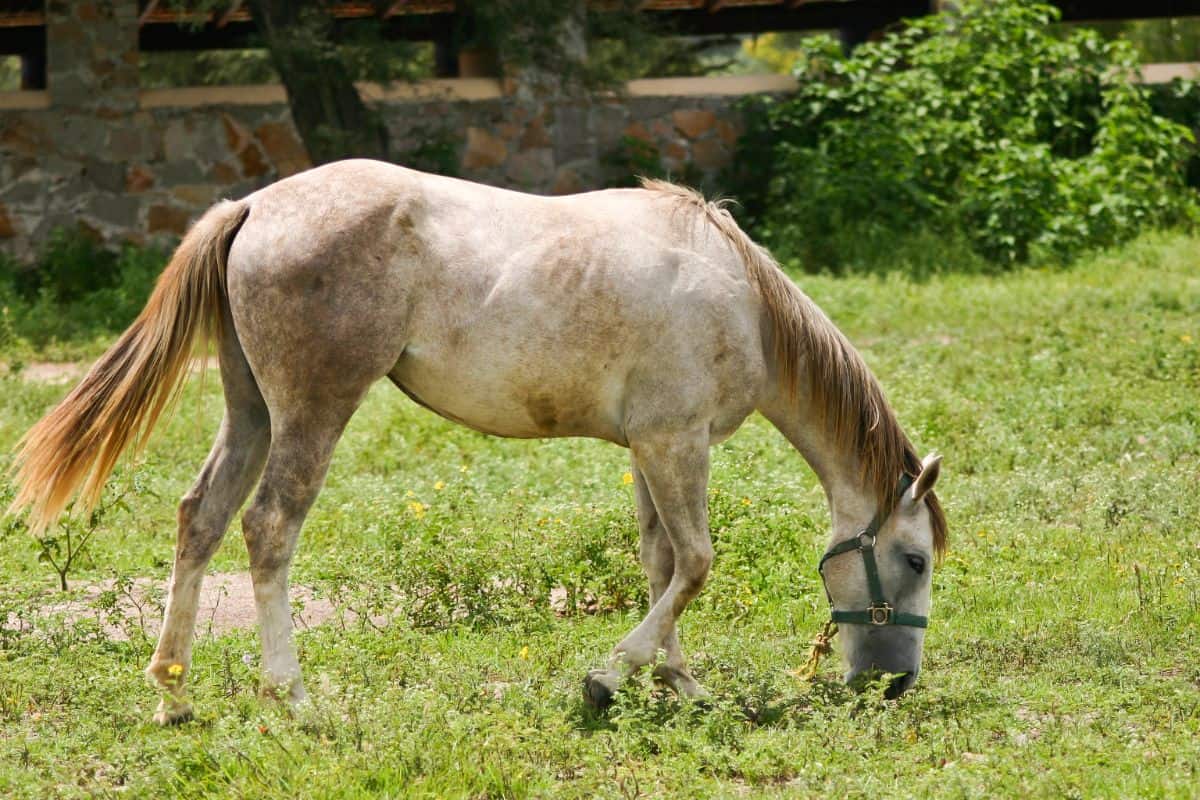 As its name suggests, the Azteca is a breed that hails from Mexico. There is also a sub-type of Azteca from the United States called the American Azteca. These extraordinary creatures have been used by Mexican ranchers for decades.
Sometimes, especially after a long day, you may need to take a minute to look at something as beautiful and as inspiring as a horse. And the Azteca always delivers in the beauty department.
Jump to:
Azteca Origins
In the late 60s and early 70s, Mexican ranchers were looking for a horse that could take on all the tasks a ranch horse needs to do efficiently, have a smooth ride, and have the stunning beauty of the Spanish horses. So the Charros (the name for Mexican Cowboys) got to work.
This work was breaking down how to create the perfect ranch horse.
In 1972, they succeeded. A gorgeous stallion named Casarejo was born as the first Azteca.
The Azteca has three main foundation breeds: The American Quarter Horse, the Andalusian, and the Mexican Criollo. They are also the first breed of horses created in Mexico.
The Azteca was bred to be not only fast and agile but intelligent as well. Their breeding was a success. Not only are Aztecas incredibly smart and fast, but they also perform well in other areas, such as jumping.
All these qualities, plus many others, have led to them still being used today on ranches throughout North America.
Are Azteca Horses Fast?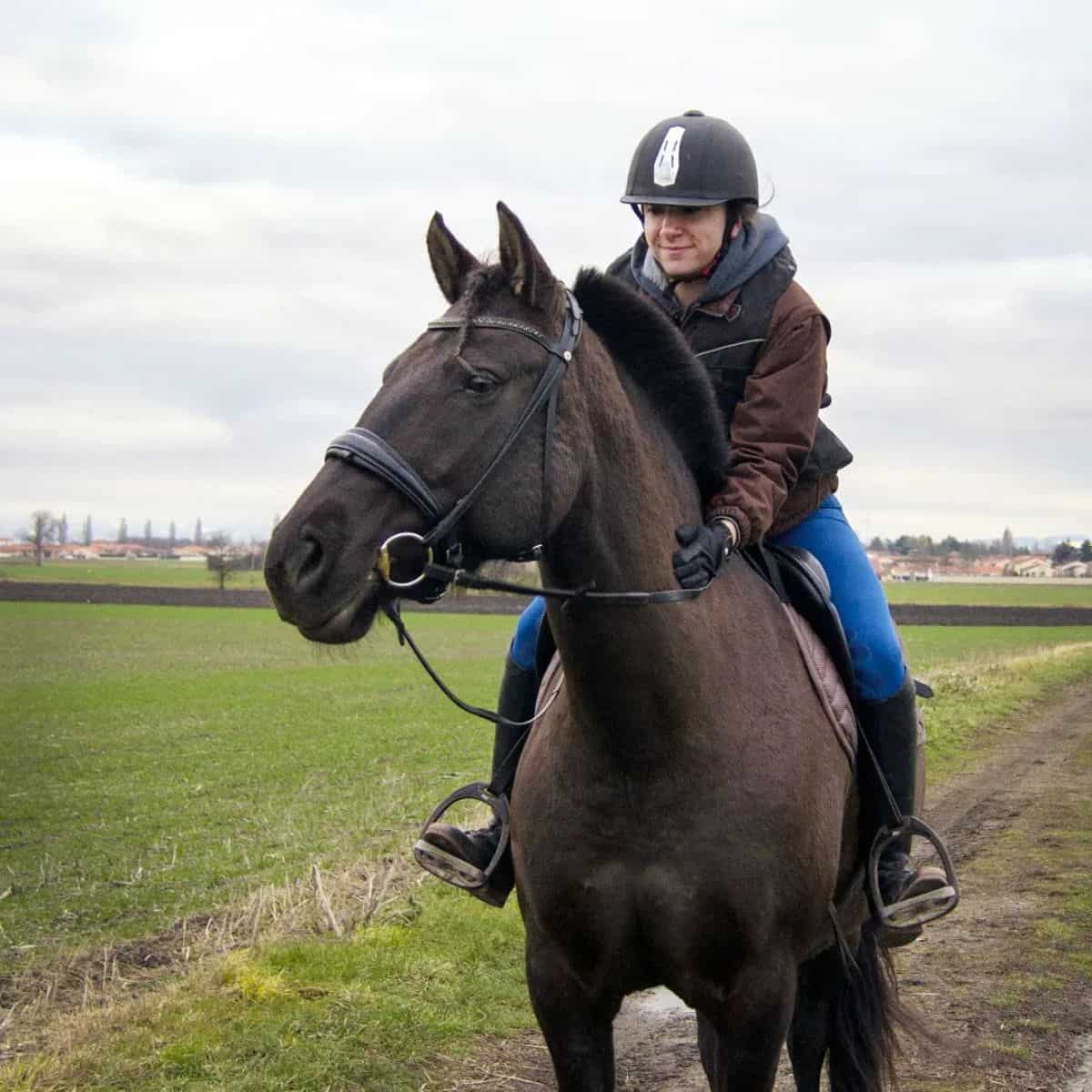 As we mentioned earlier, Azteca horses were, in part, bred to be fast. Working on a ranch or farm and herding cattle requires it.
But how quick are they?
The Azteca is considered similar in speed to a Quarter Horse. They have been known to chart at top speeds of about 40 miles per hour. They're renowned for covering short distances in record times.
Their speed returns to their origins of cow herding and the need to be at different areas of the herd quickly.
What Physical Characteristics does an Azteca have?
If you are knowledgeable about horses, and even if you are not, it can be easy to tell an Azteca apart from other horses.
One of their most distinguishable features is their very slender heads. The slenderness of their heads and noses cause their profile to be very straight, widening slightly at the nose.
The head of the Azteca is one of the only features of this horse that can be slender.
Their necks are very broad and well-muscled. This gives them a very elegant and straight countenance.
The color of their shiny coats can be any solid color. Mexican Aztecs have a different color range of allowability than American Aztecas. The Mexican Azteca can have a white spot on the face but cannot be a pinto, paint, albino, or appaloosa. These colorings are allowed in American Aztecas, however.
Azteca breeds are known to have very expression-filled eyes. Eyes that show intelligence and playfulness within them.
As far as height goes, they are average or slightly shorter than the average horse. Their height usually ranges between 14.3-15.1 hands. The males are often slightly taller than the females.
They are known for being on the sticky side. With an average width of 15-16 hands for males and 14-16 hands-width for females.
In horse height terminology, a "hand" equals 4 inches.
Azteca horses are well-muscled animals. They needed to be strong enough to get the job done on the ranch. Their weight generally lands between 1,000 to 1,200 pounds.
This high energy can also lead them to be (unintentionally) underfed because they run off the calories quickly.
They sometimes appear thin because their high energy requires them to eat a lot. Lack of a constant high-calorie food source can cause them to lose weight.
When you think of an Azteca, think of straight solid lines. That is how they appear, straight, defined, and solid.
Emotional and Mental Characteristics of the Azteca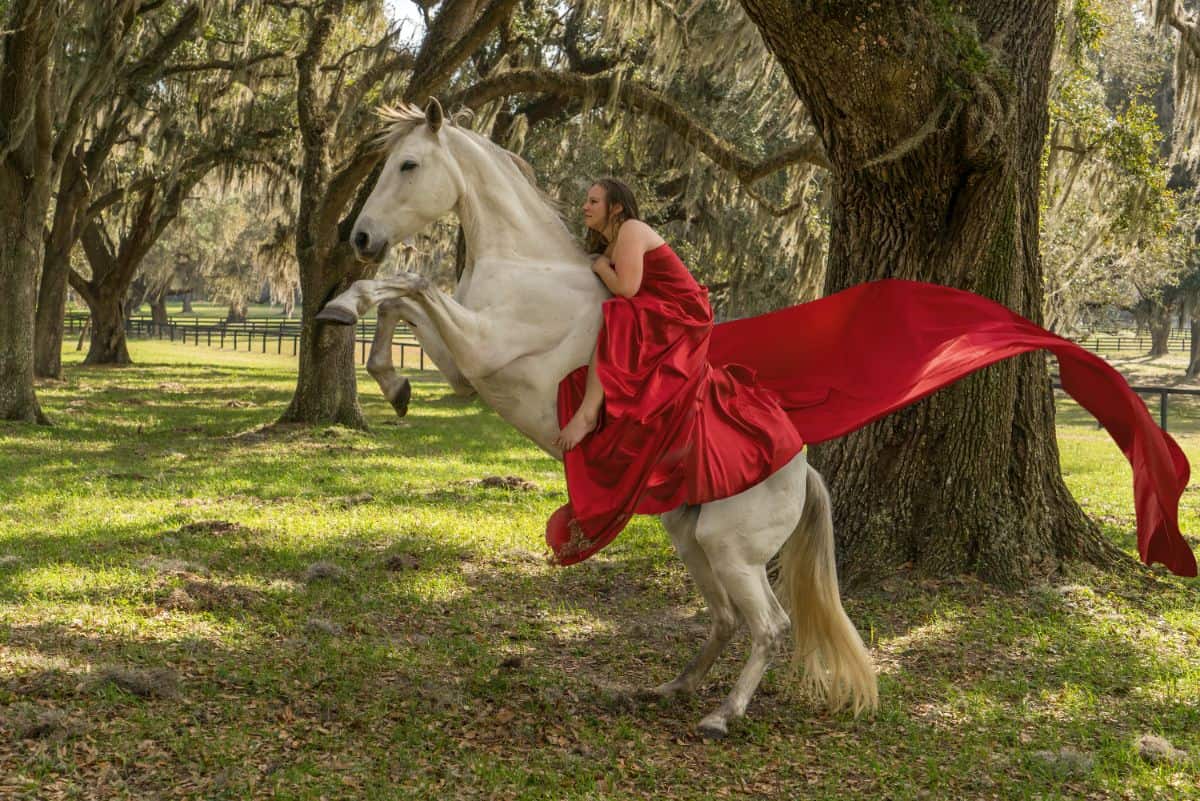 The Azteca was bred with a goal in mind for it to be intelligent, quick thinking, and calm. This goal was more than accomplished because they are known for all these attributes.
First, they are SO intelligent. They are known for being extremely easy to train. They excel in events like jumping, team roping, and penning. They are also widely praised for being easy and fun to ride.
They also possess a strong cow sense and alertness, which is invaluable for ranching and farm work.
The Azteca is also known for being extremely eager to learn. They have high endurance, stamina, and a lot of energy. Because of this, they love nothing more than learning a new trick or taking you for a ride.
Because they are such a high-energy breed known to have something called a hot temperament, they are the perfect fit for active ranchers and experienced riders.
Fun Facts about the Azteca
Their life expectancy is 30-40 years.
They are the National Horse of Mexico
Their coats come in a range of solid colors, but gray is the most common.
Their blood type is "warm".
Interested in Owning an Azteca?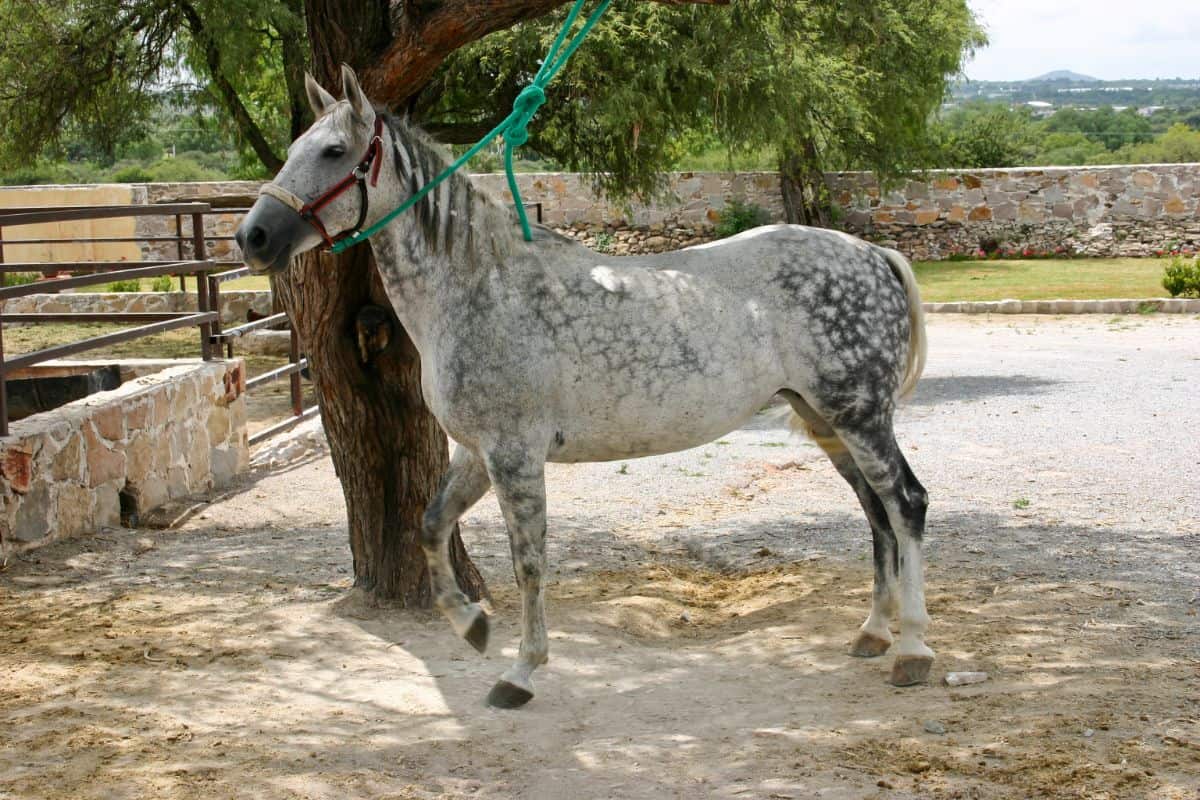 With how beautiful Aztecas are, you may be interested in having and loving one of your own. So how do you get one?
Aztecas are rare throughout Mexico and even more so in the United States. Their rarity is because of strict breeding guidelines for a horse to be considered an Azteca. The registry rules vary between Mexico and the United States, but very few actual Aztecas, approximately 1,000, are registered annually.
Most equestrians who get their arms around an Azteca, are not typically going to let go.
The only way to get an actual Azteca is to contact a reputable breeder in Mexico or the United States. Contacting a reputable breeder will ensure the legitimacy of the breed, humane breeding has taken place, and that laws, rules, and regulations are followed.
Are the Aztecs a Healthy Breed?
Azteca horses have no diseases associated with their breed known at this time. This means the Azteca breed is generally healthy and will remain so with the correct love and care.
As we discussed earlier, they can become unintentionally underfed, making them look thin due to their high energy and motivated nature. To prevent this, it is crucial to ensure you are feeding your Azteca often, adequately, and with a healthy vet-approved diet.
Mane and Tail Upkeep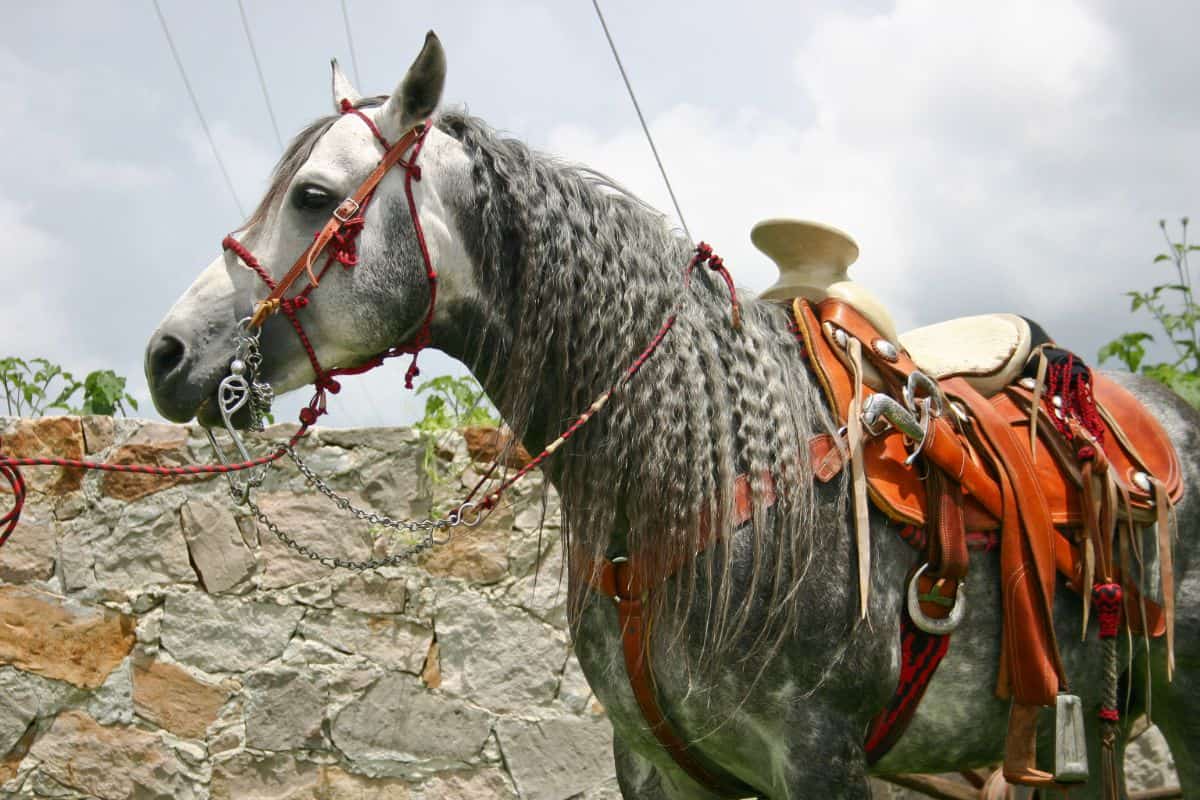 Another wonderful physical attribute the Azteca is known for is their luscious and full manes and tales.
As with most beautiful hair, including horsehair, this means a lot of upkeep. Due to the thickness of their manes and tales, tangles can occur easily. To prevent this, you must be ready to brush your horse's hair often and for long periods.
Conditioning treatments will be vital for the overall health and shine of their gorgeous manes and tails.
Rare Registry
Mexico takes its registration of Aztecas very seriously.
Very few are registered annually due to the strict breeding guidelines to be met for a horse to be named an Azteca.
Mexico only has one organization in place to register its elegant National Horse. The Azteca Horse Association of Mexico for the International Azteca Horse Association is the only organization that can confirm an Azteca. They are so strict on this that the organization is also the only one allowed to give a horse the name 'Azteca'.
Casarejo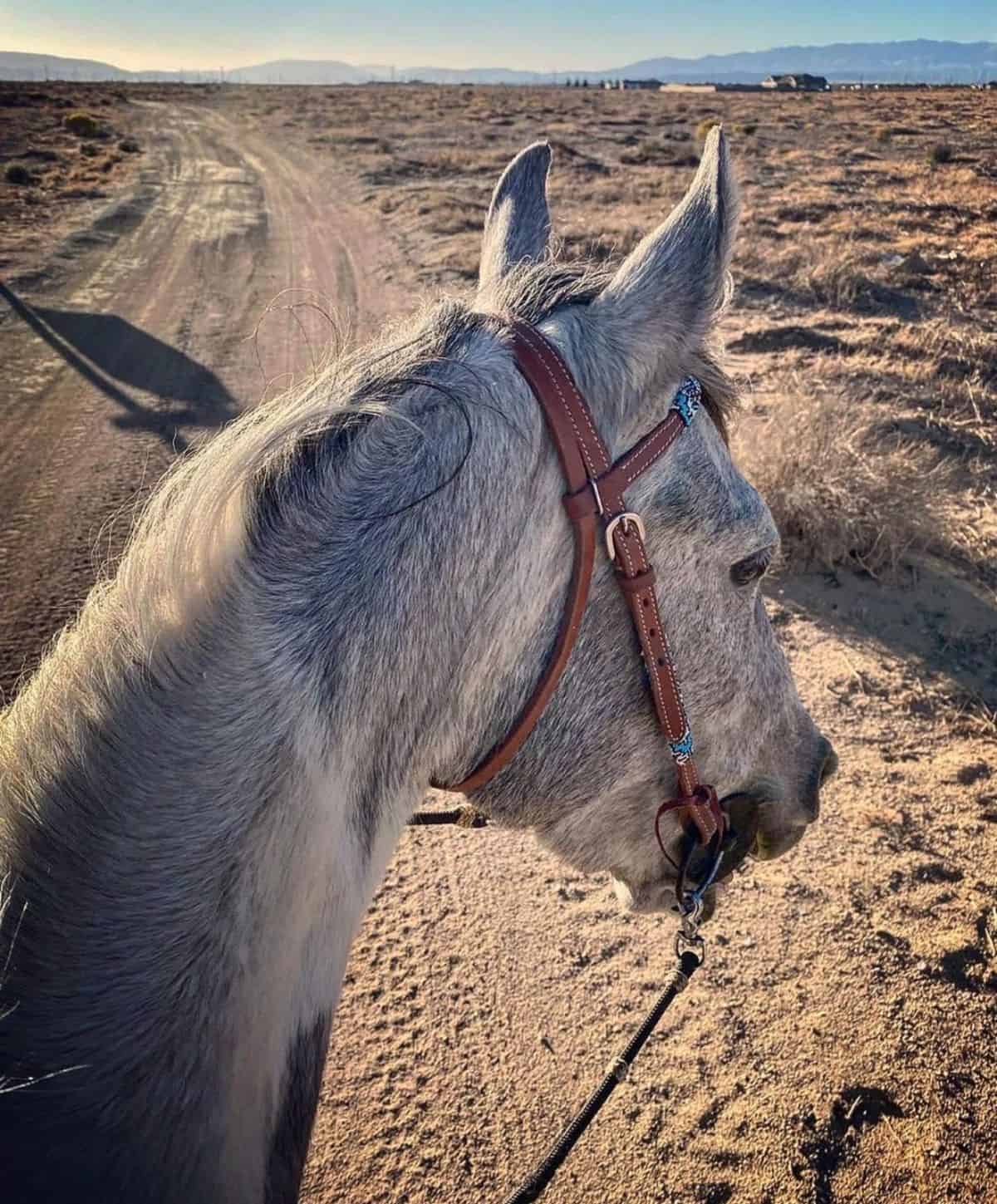 In 1972, Casarejo was the first successful stallion bred as an Azteca.
After hard work, he was the first of a now respected breed- giving the Mexican Cowboys the perfect mix of hard-working Mexican ranch horse and Spanish beauty.
I would say all their hard work was a success. The Azteca is a breathtaking one-of-a-kind beauty.