Horse owners may not realize equine massage has been practiced since ancient times and is reflected in Egyptian hieroglyphics. It has long been used to assist with exercise recovery, improve circulation, range of motion, stimulate the lymphatic system, assist injury prevention and provide relaxation benefits. But do you know the various types of massage available for your horse?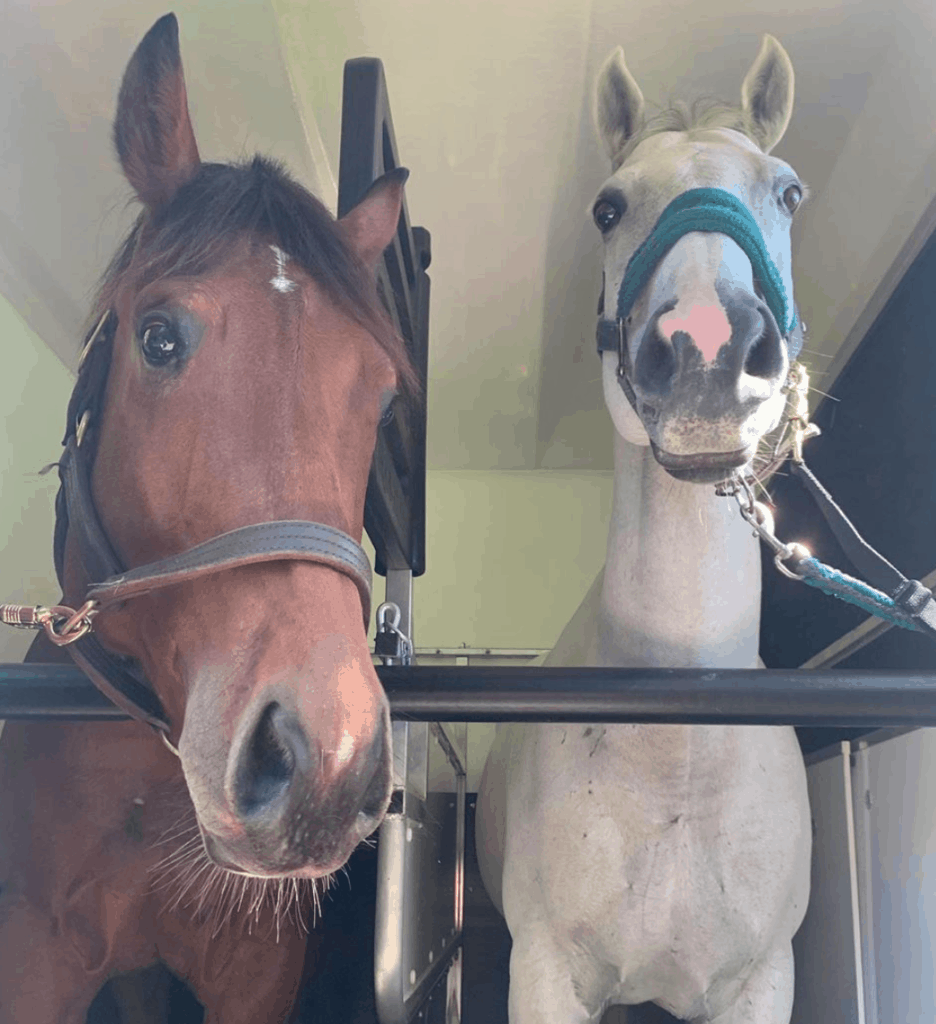 Masterson Method
Masterson Method is a multi-modality type of bodywork. It focuses on working with the horse and staying under their brace response by using the lightest touch possible. This gentle method can be used on any horse and Jim Masterson encourages every owner to try the bladder meridian technique. Jim's book Beyond Horse Massage is a best seller on Amazon and has a companion DVD available for anyone wanting to learn. There are also certified Masterson Method practitioners available for hire all across the globe! From world class FEI competitors to backyard companions, Masterson Method uses a unique blend of techniques and gentle ask-response system that is appropriate for horses of all types. Masterson Method Certified Practitioners (MMCP) can be found on Masterson Method's website and via web searches if you are interested in a session for your horse.
Sports Massage
Sports Massage is beneficial and has its roots in assisting professional athletes by helping with flexibility and injury prevention. Kneading, Combing, Friction and Tapping techniques are used on the muscles to break up and work out muscle tension. Relieving the tension helps with circulation which brings in nutrients and assists with flushing out lactic acid. Think of a sponge clenched tightly in your hand vs one held loosely...which one is better at absorbing liquids? Like the sponge, blood flows best through relaxed muscles. There are certified equine sports massage therapists available throughout the United States. Try an internet search for Certified Equine Sports Massage Therapist (CESMT) for practitioners near you.
Trigger Point
Like other modalities, Trigger Point Massage can increase circulation, relaxation and flexibility for your equine. A practitioner will locate trigger point areas of muscle tension and apply pressure via thumb, elbow or appropriate tool and hold until the horse releases the tension in the muscle being worked on. While there are courses for trigger point massage study, typically the larger horse massage certification schools cover this as a technique used and not as an entire session practice.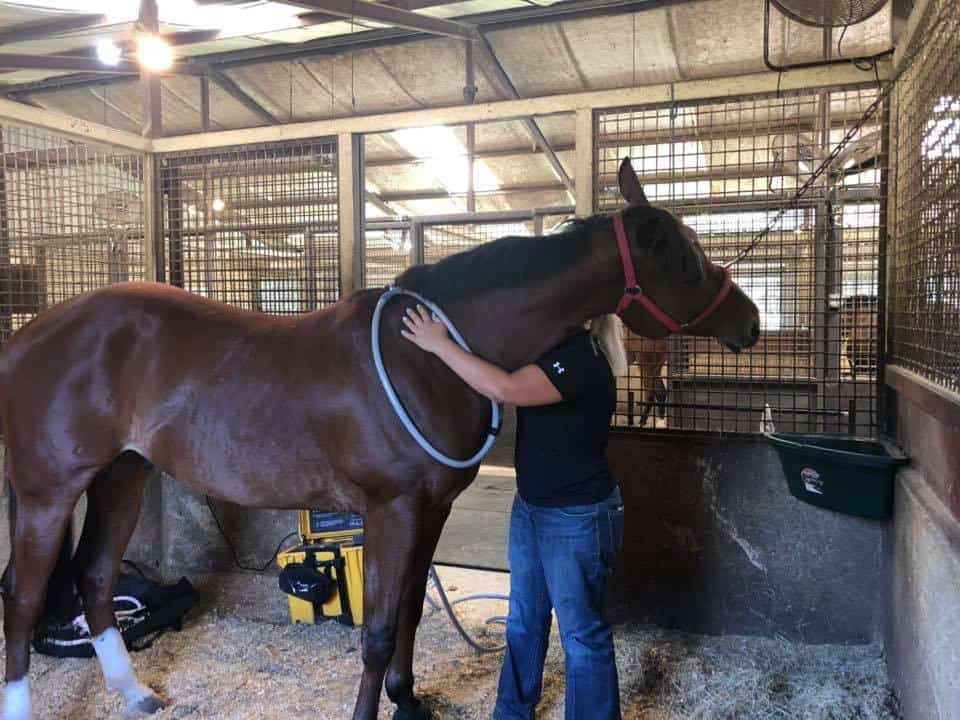 Acupressure, Mayofascial release, Hyoid release, Sure Foot pads, Red light torches, Taping, Pulsed ElectroMagnetic Field (PEMF) equipment and more types of body work can be used in combination with massage. Often Equine Bodywork Professionals will often offer several services or combine techniques to best suit your animals needs. Prices vary due to service type, a location's cost of living, practitioner's education and experience, and the cost of any equipment they use. Typical pricing ranges from $1 to $2 per minute with most sessions lasting around an hour.
Images Courtesy of Adept Equine on Instagram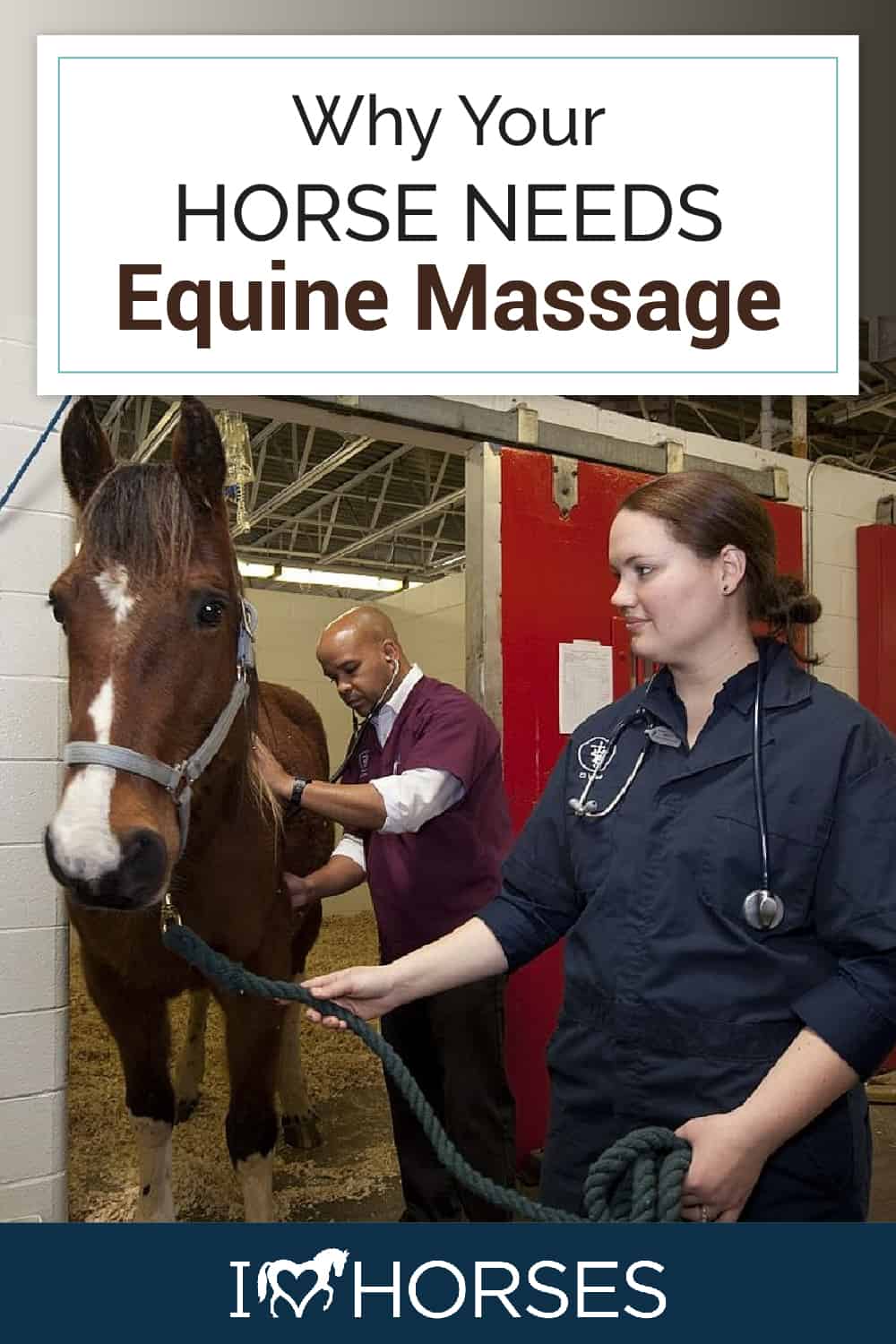 This article was authored by Equine Massage Amber Dawn, Adept Equine LLC