I've had horses for over 20 years. And 2020 marks 21 years with my accident-prone Appaloosa mare, Squaw. That experience, combined with my veterinary technician background, has taught me so much! Here are some of my top horse care tips:
Basic Wound Care
Being able to administer basic first aid to a horse is something every horse owner should be able to do. Having a first aid kit in the barn and taking it along in the horse trailer is important. If a horse has a wound, a veterinarian should always be called or seen, but having the ability to triage and apply first aid until a veterinarian can tend to your horse will help.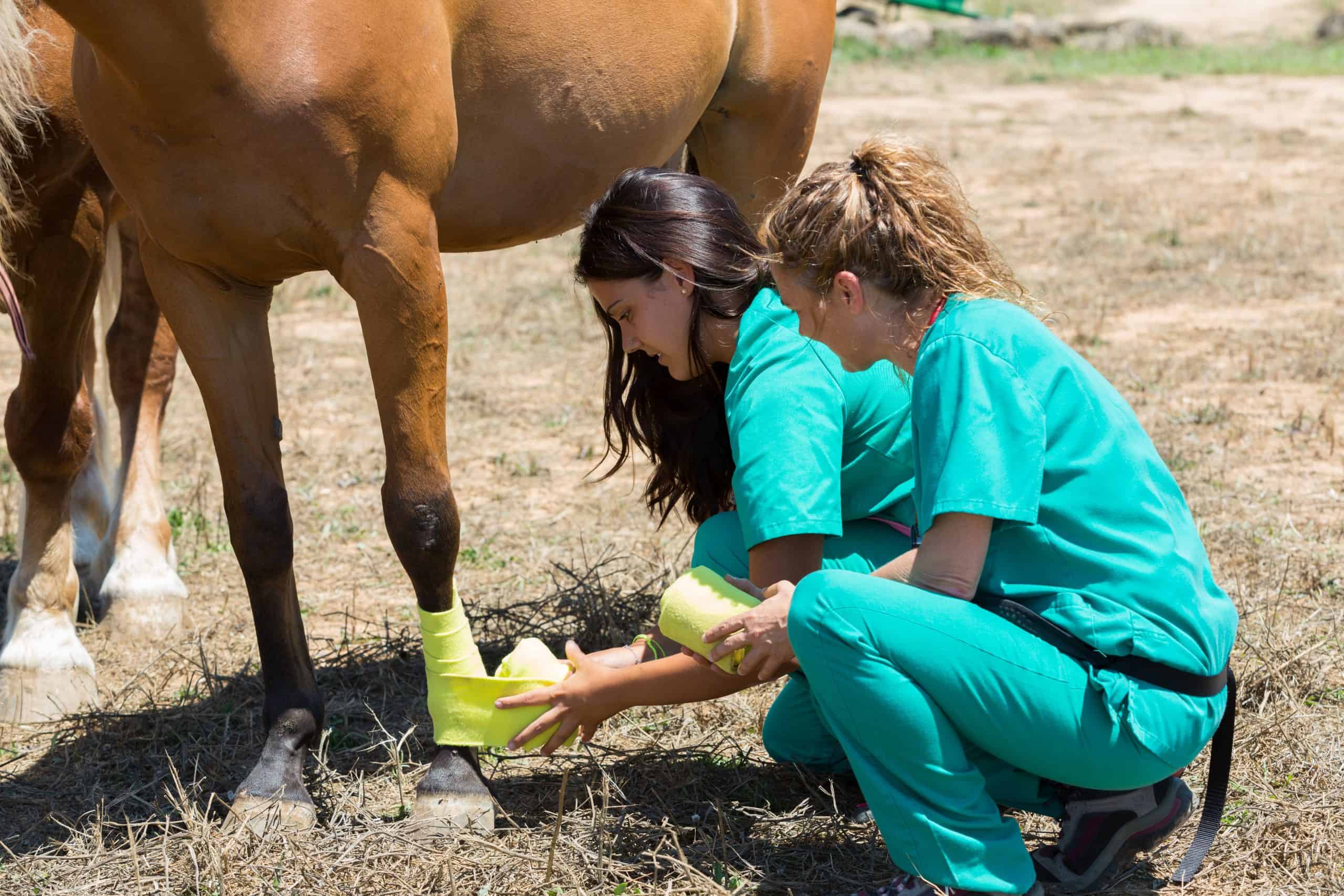 See What's in My First Aid Kit for more details for even more horse care tips.
Acknowledging Dental Problems
If horses can't eat, they won't sustain their weight. Looking for dental health problems is crucial. Paying attention to how your horse eats can tell you if their mouth is bothering them. Are they chewing on one side? If they are hesitant to the bit, they may also be telling you it's time to see the dentist. Squaw would tell me that it was time for a float when she would pack grass in her cheek like a chipmunk to protect the inside of her cheek from sharp molar points!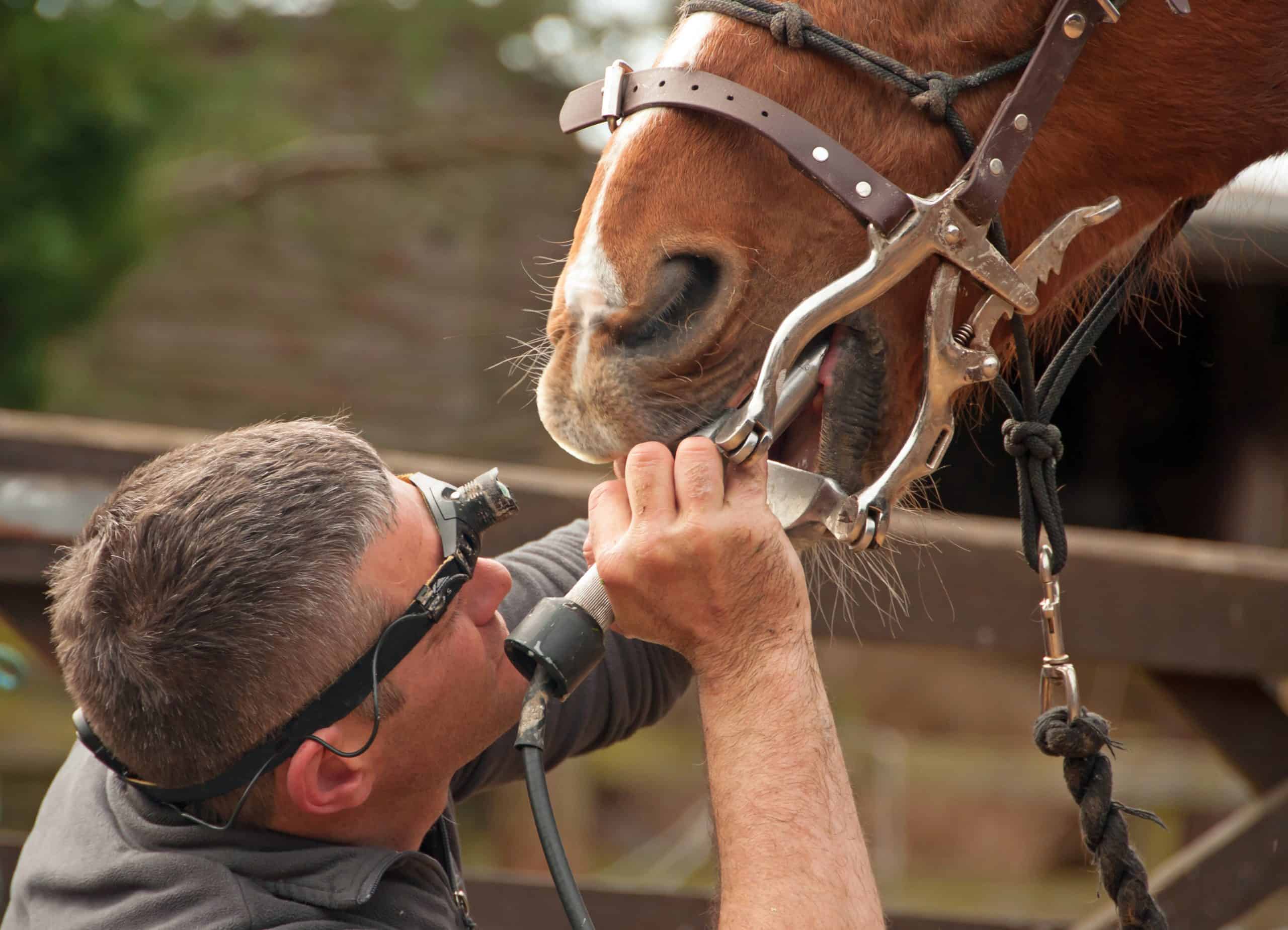 Teaching Space
All us horse folks are guilty of spoiling our horses. We think it's cute when they come closer asking for more neck scratches and when they are in our pockets. It may be cute then, but it will cause a problem down the road whether it be with you, the veterinarian, or the farrier. Teaching a horse space and respect is a vital horse care tip for so many reasons such as standing respectfully for an exam or with a judge in the show ring.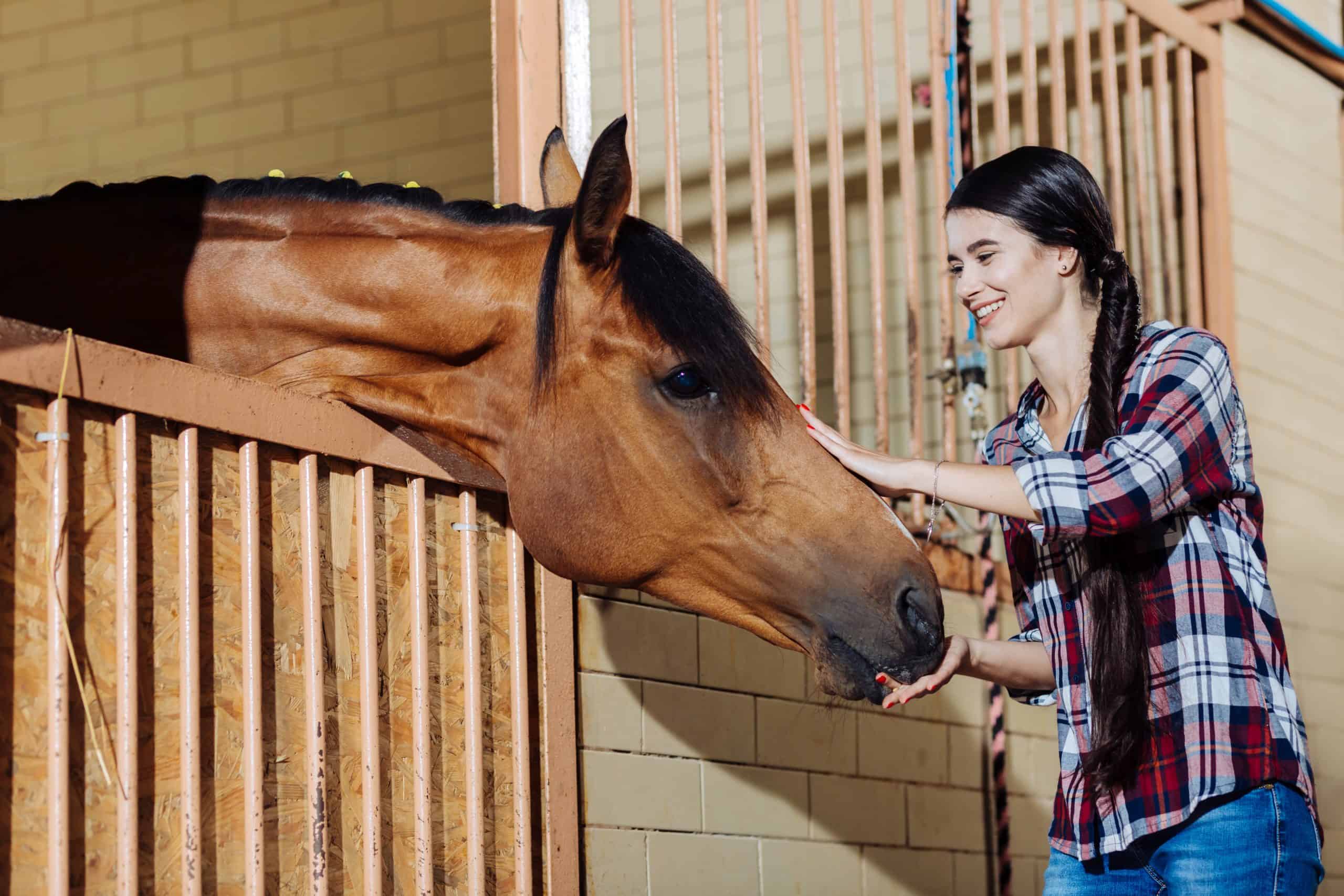 Chemical Restraint vs Man-handling
I am a firm believer in horse PTSD. I once had a farrier that quicked my mare and was rough handled, and it didn't help that she was abused before I bought her. She was so scared she did all she could to get out of being shod. I had to administer Dormoseden Gel and sedate her for shoeing appointments for 2 years after that one time – because one time is all it takes, right? Although it was a job, it was the best decision to use chemical restraint instead of making the situation worse on her by being aggressive and increasing stress. Now she doesn't relate her farrier visits to negative experiences and shoeing is a breeze!
Horses are flight animals. Do all you can to program their brains into thinking scary events are actually good events. However, if you are faced with a high-stress event and your horse is acting so scared that they are hard to handle, STOP and speak with your vet about some kind of sedation – these situations are dangerous, for everyone involved.
Horse's are so filling in our hearts and lives! They teach us more and more every day of their needs and wants. What are some horse care tips that you've learned over the years?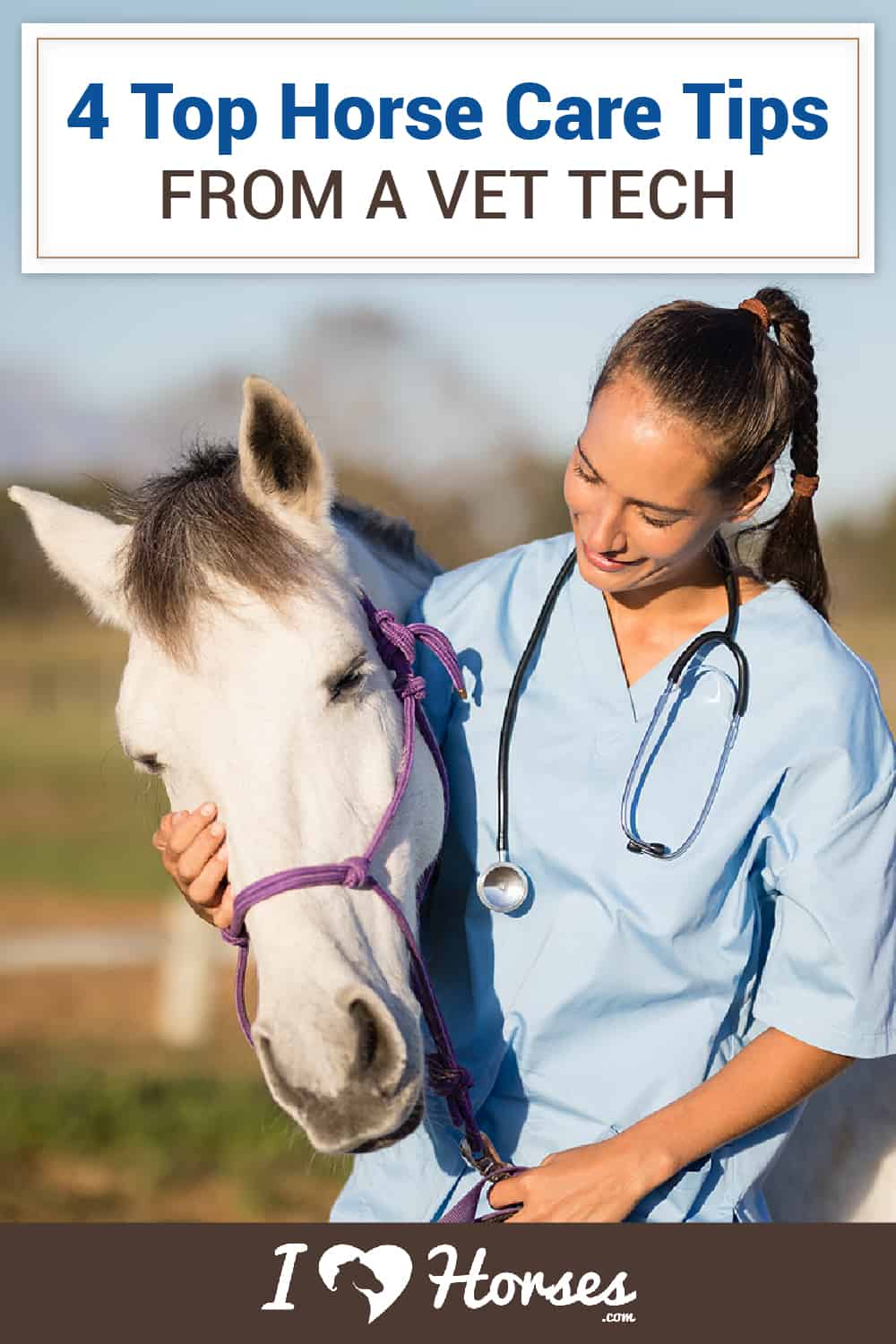 About the Author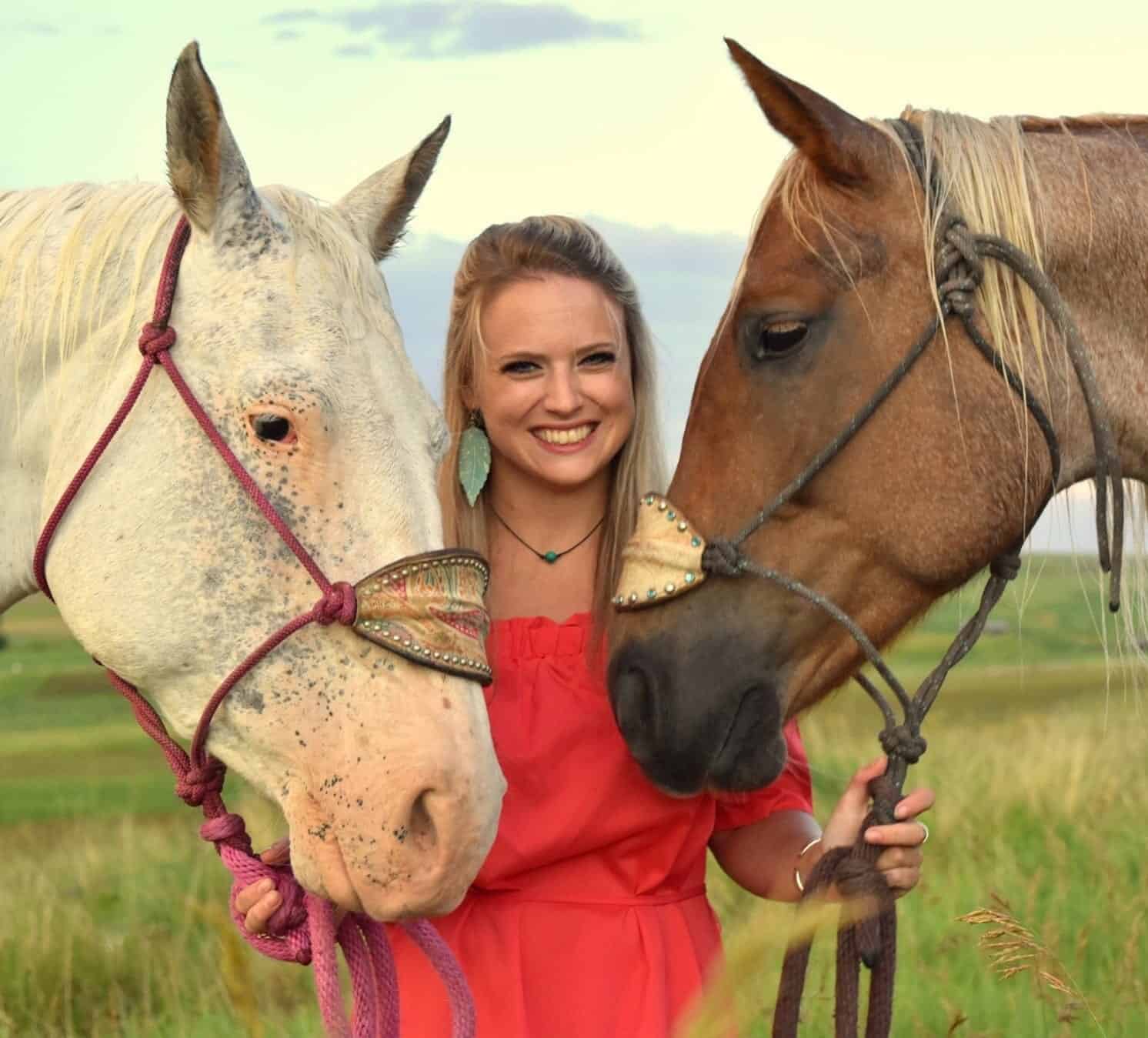 Dani Buckley is a small-town resident in Montana. She is a veterinary technician manager and mom of eight four-legged kids – 5 dogs, 1 cat, and 2 horses. When she moved back home to Montana, her horses and her dogs moved with her (Carbon and Milo). The pack grew by three when she moved in with her boyfriend, Cody. Altogether there is a German Shepard (Lupay), a Border Collie (Missy), a Blue Heeler (Taz) and her two adorable mutts.
Her horses are her free time passion – Squaw and Tulsa. Dani has owned Squaw for 17 years and this mare has made 2 trips across the country with Dani! Squaw is a retired rodeo and cow horse. Her other mare, Tulsa, is an upcoming ranch horse. The girls have an unmatched personality and bond with Dani. She has been around horses her entire life and rodeoed throughout highschool and beyond. Now, she enjoys riding on the ranch, working cattle and trail riding.