With the number of confirmed COVID-19 cases continuing to rise in Maryland, National Guard Medics have been called into action. Members of the 224th Medical Company were activated in mid March, and they've been on the frontlines battling this pandemic ever since. To clear their heads, soldiers recently visited Oatland Stables in Gaithersburg for some much-needed equine-assisted therapy.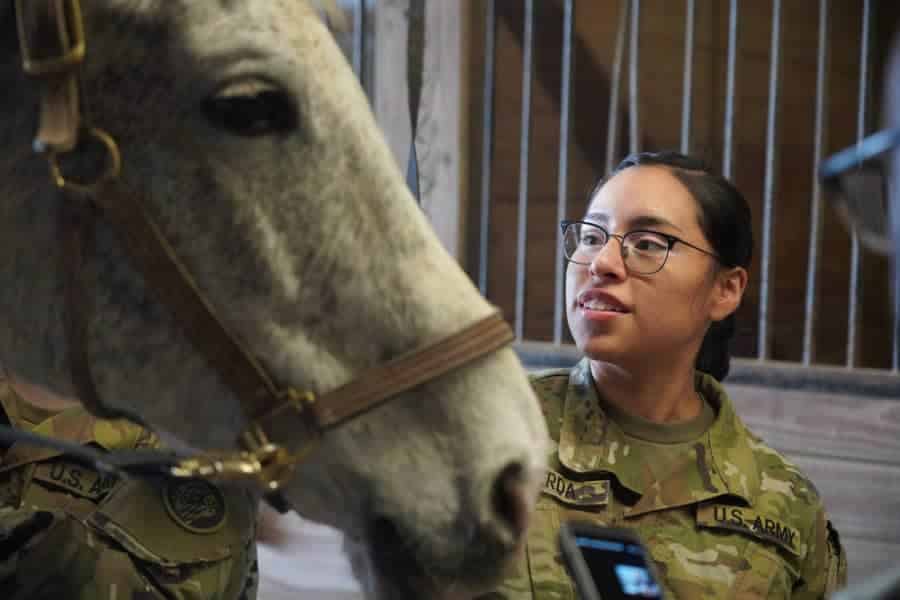 With most of the service members working long hours to support hospital staff with emergency triage, U.S. Army Capt. Brandon Williams recognized the importance of taking a step back. A behavioral health officer, Capt. Williams contacted Oatland Stables hoping to give the soldiers an opportunity to unwind.
He told WAMU,
"It's easy for people to become a little frustrated or irate because there is a lot of uncertainty. I actually do a little bit of animal therapy myself and since the horses are here and the stables are so close I asked if they were open to some equine therapy."
When the country isn't in lockdown, Oatland Stables rents space and offers horseback riding lessons to students from nearby universities. With the state-wide lockdown, however, stable owner Star Dalley was forced to cease all business operations. For the last few weeks, her stables have been relatively quiet. Dalley continues to care for her 26 horses, and when Capt. Williams contacted her about the prospect of equine-assisted therapy for his soldiers, she didn't hesitate to help out.
She said,
"We were happy to help these people who are out there experiencing things none of us have ever been through."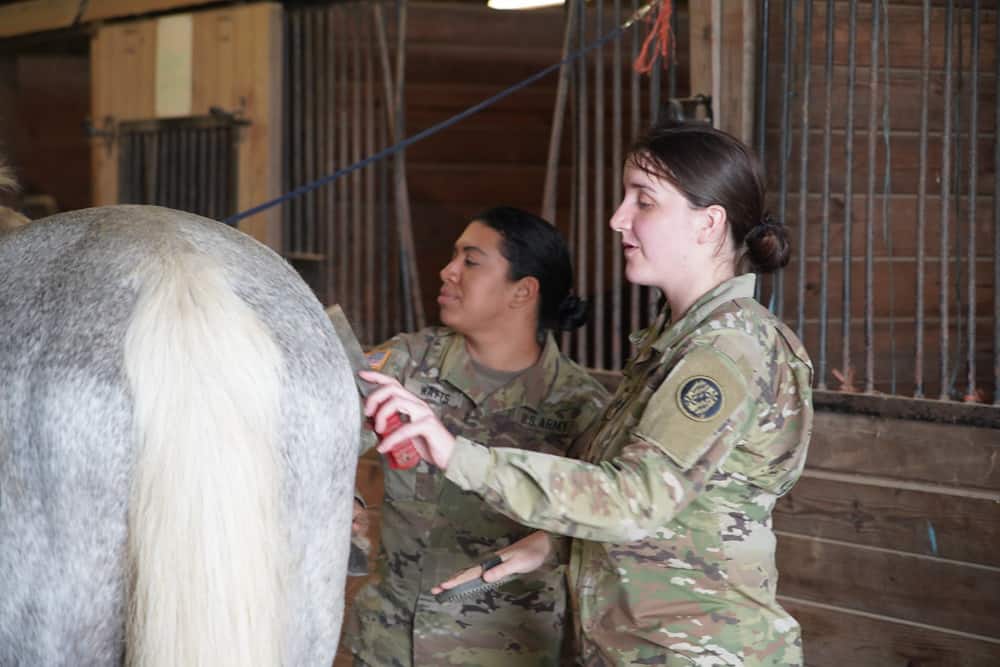 The visit from the National Guard medics was a first for the stables. As an experienced horse owner, Dalley has seen firsthand how simply being around horses can help relieve stress and anxiety. She invited soldiers in need of a break to spend time in the stables and decompress from their currently stressful situation.
The soldiers visited in groups of five while maintaining social distancing guidelines. Many picked up brushes to help groom the horses. They learned about horse care and were allowed time to relax and take a break from battling the pandemic. Simply petting the horses and enjoying their company helped restore morale and give the soldiers the energy they need to continue their mission.
h/t: WAMU
Featured image by Sgt. James Nowell-Coleman, 29th Mobile Public Affairs Detachment