When you are an equestrian, there never seem to be enough hours in the day. Keeping up with the care of your horse as well as tasks around your barn can leave you scrambling to find time for actually riding and bonding with your equine pal.
Thankfully, there are a lot of useful hacks that can save you time and effort each day.

41 Easy Hacks for Horse Care
To get started, here are some hacks you can use in the care of your horse including grooming, feeding, first aid, treats, and more.
1. In the winter, apply a hoof conditioner.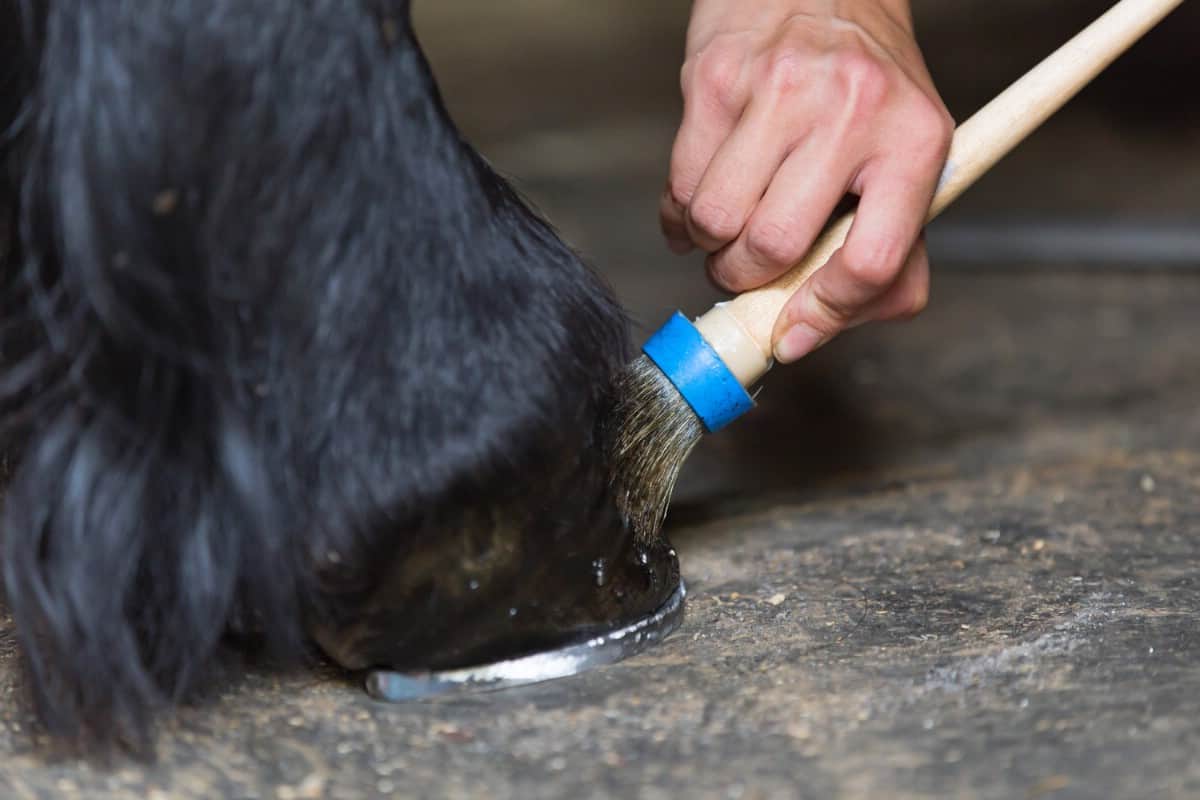 If you are tired of having to remove clumps of snow from your horses' hooves after they go out in the snow, try applying a little conditioner first. Doing so can prevent snow build-up, making life easier for you and your horse.
2. Make a simple scratching post with brushes.
Looking for a way to make it easy for your horse to scratch himself? Just attach some cheap scrub brushes to a post, and your horse will be able to take care of his itches. You can bet he will thank you for this one!
3. Use diapers for injuries.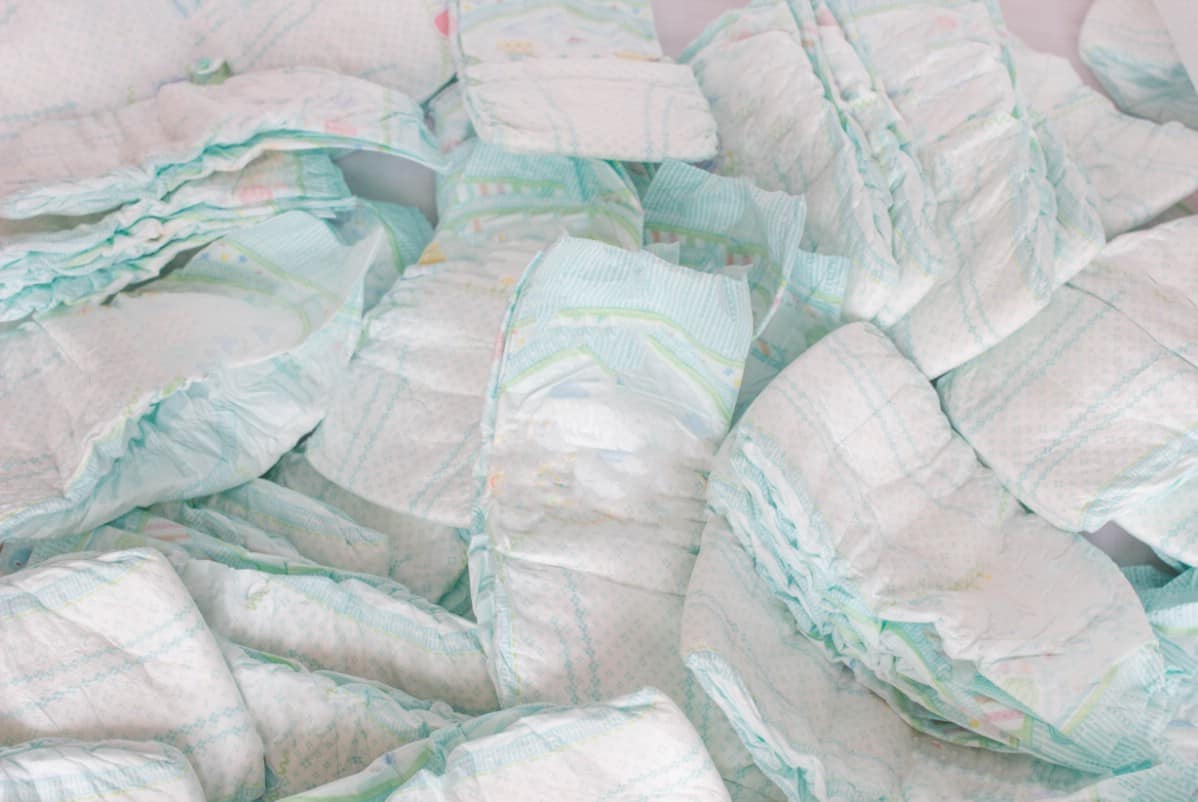 If you want to be ready to treat a foot abscess, consider keeping a couple of diapers handy with your first aid supplies. As weird as it may sound, they make awesome wound coverings, not the least because they can keep out moisture. If you get them wet though, you also can use them in place of ice packs after freezing them. So, they are multi-purpose!
4. Scrape off sweat with baling twine.
Can't figure out how to remove excess sweat from your horse, especially around the shoulders or hips? Grab some baling twine and stretch it to remove the slack. Pull it across your horse's body, and it should take off a fair amount of sweat.
5. Dissolve tablets, don't grind them.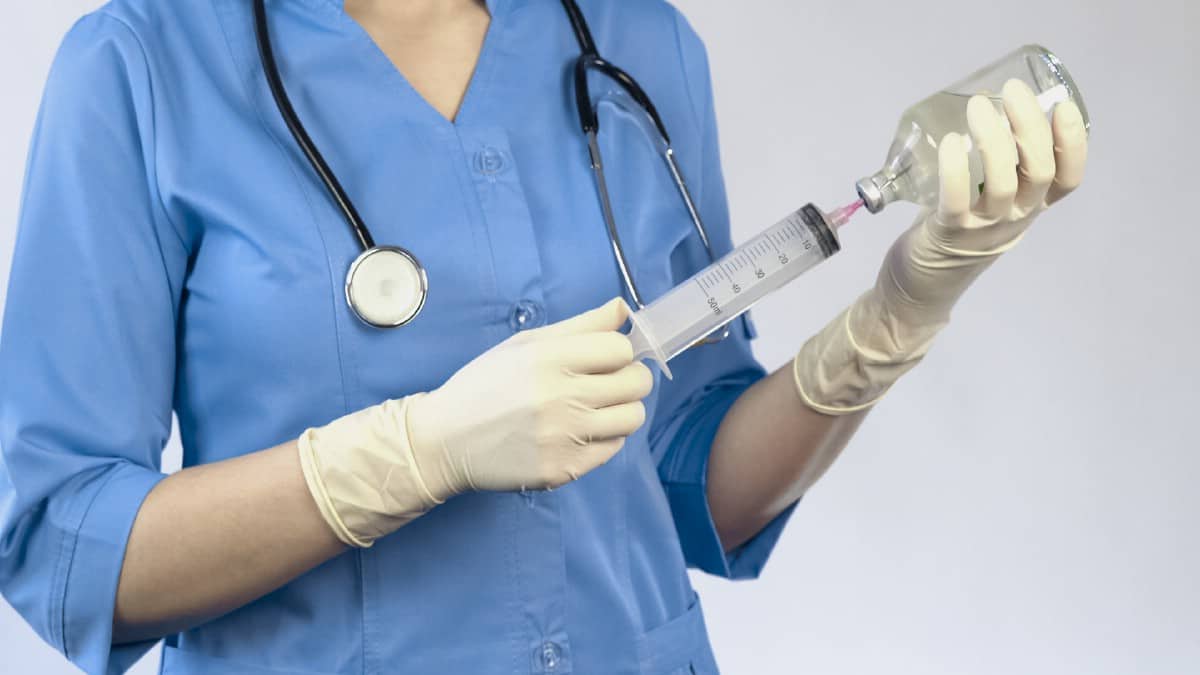 Do you expend a lot of energy and time crushing up your tablets before you add them to your syringe? There is a simple shortcut, and that is just to put them directly inside the syringe. Add water and wait, shaking the syringe a little bit. The tablets will dissolve and mix in with the water, and you will have the paste you need.
6. Use ketchup to improve the look of your horse's white tail.
Does your horse's "white" tail look more yellow or brown than white? If you have been struggling to restore the white, here is a weird trick that can help you get it back.
Here's what you do. Just pour a bunch of ketchup into the tail, and then let it sit for about half an hour. You might want to bundle the tail up so it really soaks in and does not dry out.
After that, you wash it out and wait for it to dry. The results usually are not totally dramatic, but the tail should appear whiter. You may not notice until the drying is complete.
Also, make sure you rinse it out really well. Ketchup is high in sugar, so it can make the mane feel sticky and brittle.
7. Use a mirror to combat separation anxiety.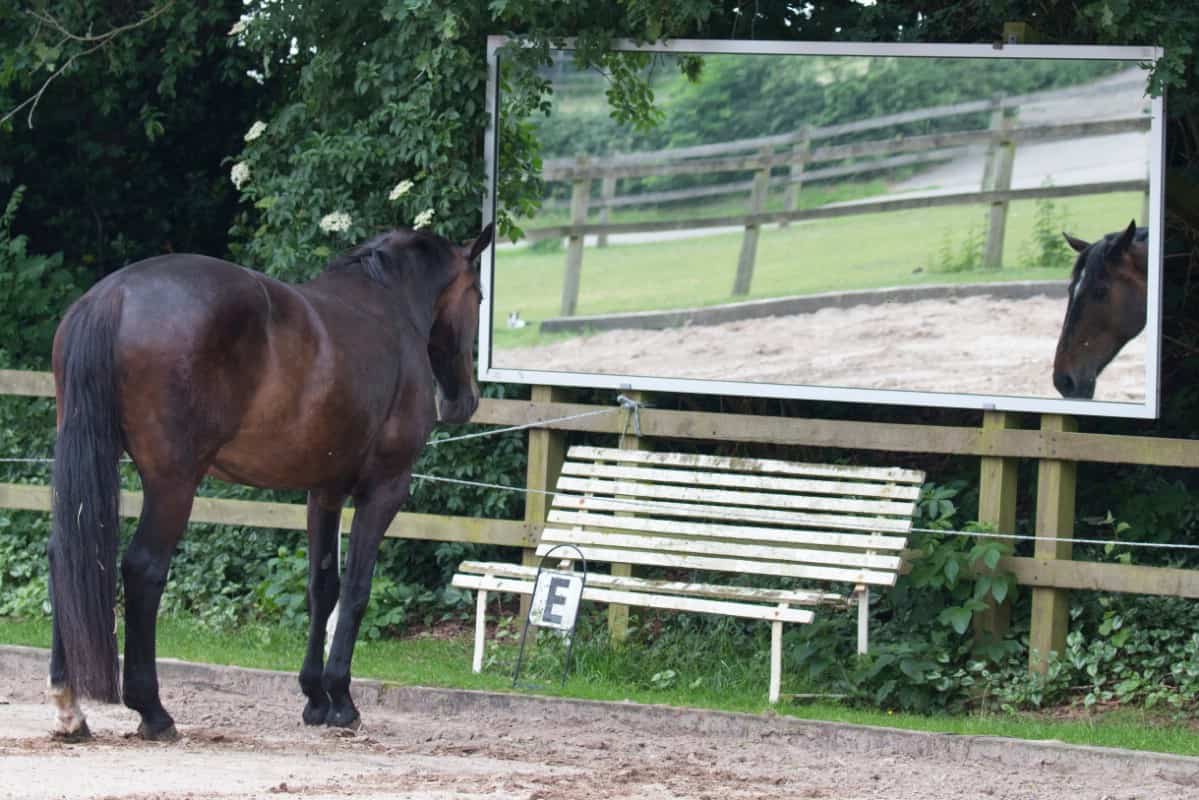 Does your horse have a hard time coping when he is apart from other horses? Consider hanging a mirror.
Horse and Hound reports, "Researchers at the University of Lincoln have been investigating ways of improving the housing of horses for several years. Most recently the university undertook a year-long research project into whether mirrors can help reduce separation anxiety. The research has proven that, when used appropriately, many horses can benefit enormously from this simple intervention."
When the horse looks in the mirror, he may feel less lonely, and his stress levels may drop as a result.
Here are a few extra tips to get the most out of this hack:
Keep the mirror away from the feeding zone. Otherwise, aggression can result.
Make sure the horse has the option not to look in the mirror. It should not be in an unavoidable placement.
Be aware that horses that are socially aggressive in general may never take to the mirror.
Give the mirror a bit of time to work. Sometimes there is an adjustment phase that can last as long as a couple of weeks.
After several months, some horses can adjust, and the mirror will no longer reduce separation anxiety. You could experiment with cycling it on and off to see if that helps.
8. Get your horse to stop fearing the syringe.
Tired of your horse balking at the sight of the syringe when it is time for worming paste? This is a common woe with a relatively simple solution.
Instead of only using the syringe to dispense medications, consider also using it on a routine basis to feed your horse apple sauce or other treats.
If your horse gets used to eating treats out of the syringe, when he sees it, he won't know whether it holds a tasty treat or a medication he doesn't enjoy.
As a result, he will be less likely to give you trouble when you do need to give him his medication, as he knows it could be a treat.
9. Put horse hay right on the floor.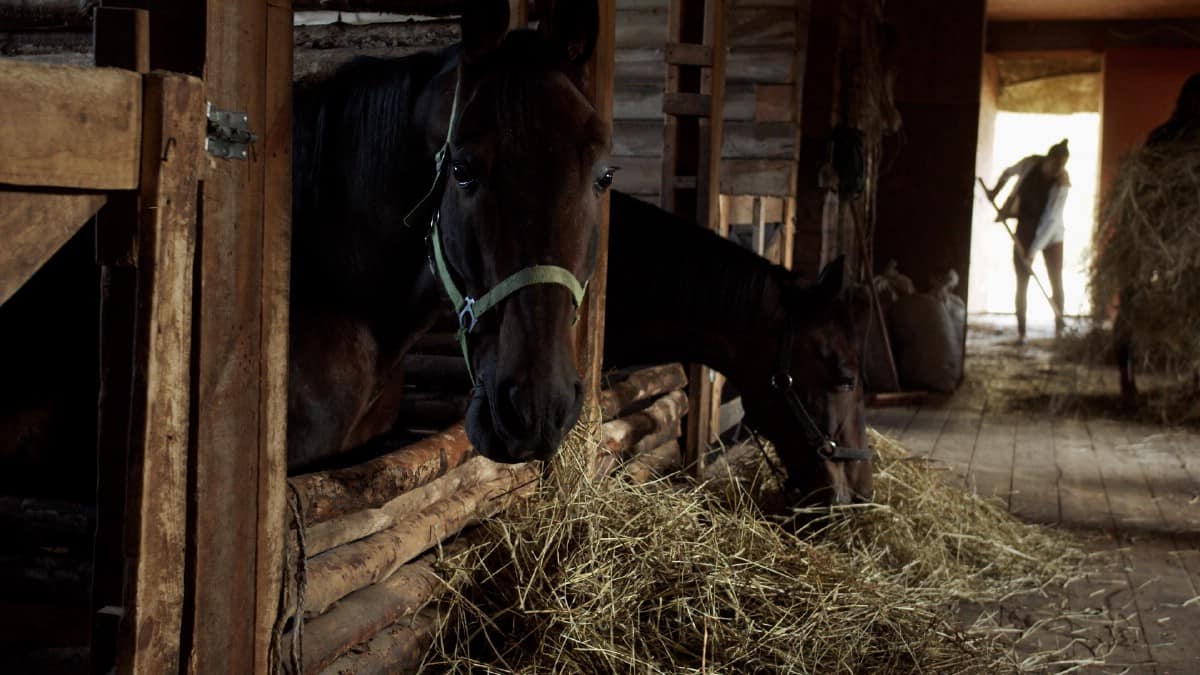 If your horse is not eating hay directly off the floor right now, you might want to consider giving it a try. This mimics what grazing is like in nature, and it might help to stave off digestive issues if your horse has been experiencing them.
10. Apply oil directly to your horse's coat before you clip.
You may think that applying oil to your clipper blades should be sufficient to make them effective, but did you know that it could be even easier to clip your horse's coat if you just apply oil directly to the coat itself?
Not only that but by putting oil on the coat, you also can reduce tangling and snagging as you are clipping.
Grooming oil works perfectly for this, as does coat conditioner.
11. Reduce pain and swelling in your horse's legs with freeze pops.
Therapy ice boots are expensive. If you are on a tight budget, did you know there is a simply DIY option using—of all things—freeze pops?
All you need to do is get a bunch of freeze pops and tape them around your horse's leg. They will function just like a therapy ice boot, easing pain and bringing down swelling.
True, it takes a little time and effort, but it can save you a lot of money!
12. Give your horse treats and amuse him simultaneously.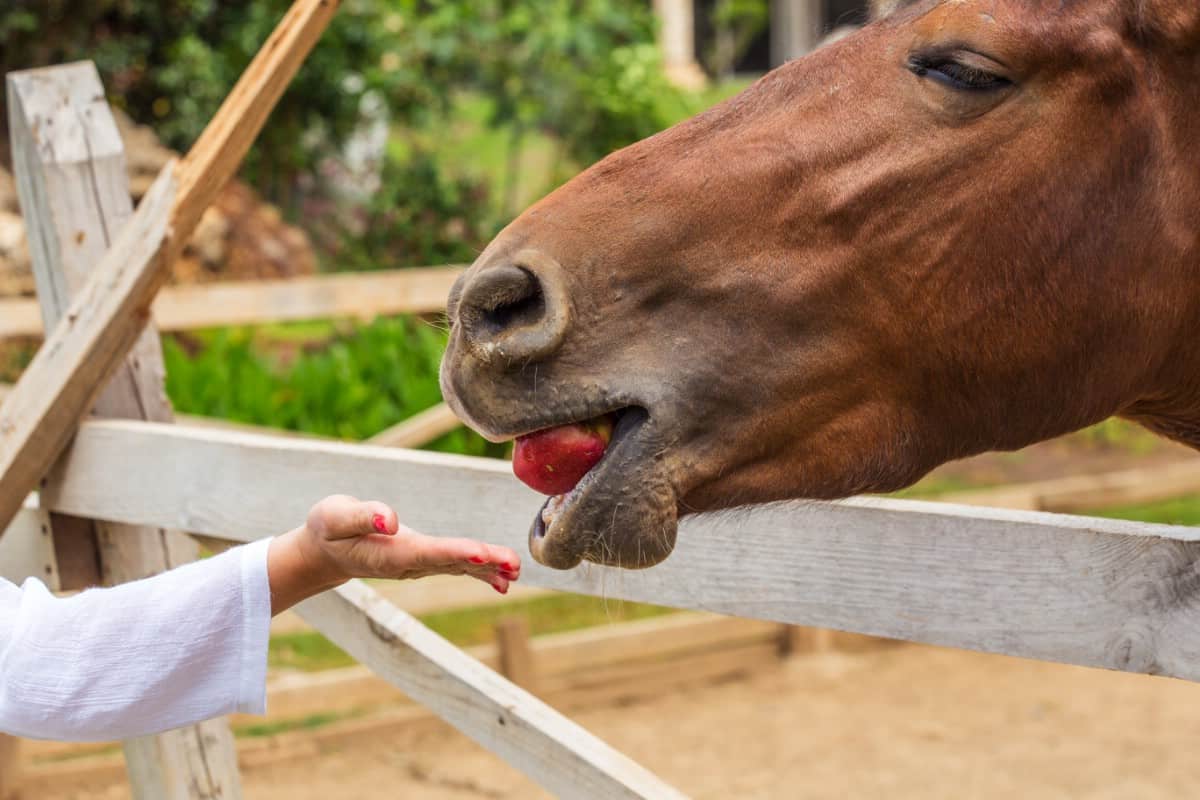 How can you make treat time extra fun for your horse? By inviting him to bob for apples in a bucket of water!
Many horses will find this challenge very engaging. It can keep them busy for a while too, so it might be a good option during dull stretches to burn off some excess energy and prevent boredom and agitation.
13. Use hairspray on your horse's mane or tail.
Are you trying to get your horse's mane or tail to behave? You can use hairspray for this, just as you would on your own hair!
14. Scrape away soap suds as you scrape away sweat.
Tired of how long it takes you to rinse off your horse during a wash? To get the soap to come off faster, start by scraping off the top layer of it the same way you do sweat. Then rinse as usual. It will be much easier.
15. Try using dryer sheets on your horse's mane and tail.
If the air is dry and you are dealing with a lot of static and flyaways, you can try running a dryer sheet over your horse's mane and tail.
16. Use petroleum jelly on ergots and chestnuts.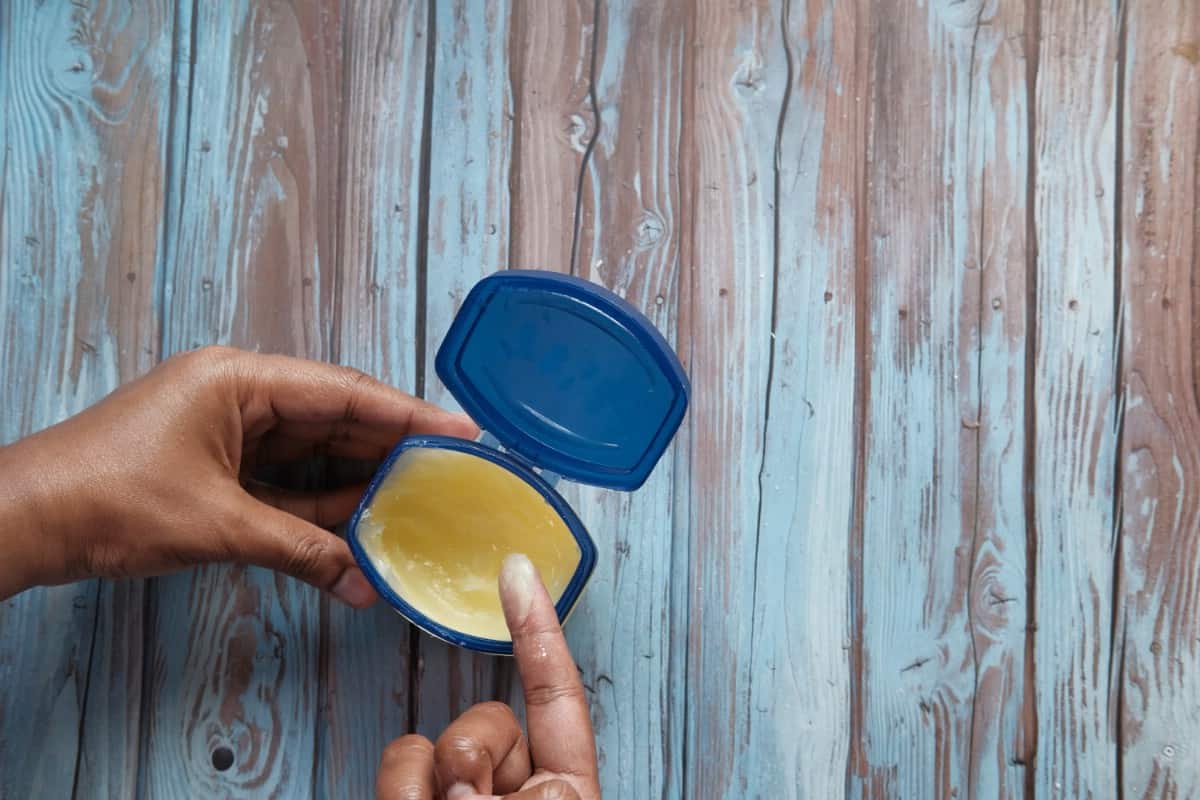 The fast and easy way to remove ergots and chestnuts is to apply some petroleum jelly. After you rub it in, you will need to wait for around 15 minutes. They should come off pretty easily after that. Don't have any petroleum jelly handy? Baby oil can work just as well.
17. Make your horse's bit more enticing.
Does your horse not want to take the bit? Try applying something to it that has an appealing flavor. Toothpaste adheres pretty well, and many horses enjoy it.
18. Use lemon water to keep bugs off of your horse.
While you can purchase bug spray for your horse, you can save money by making a DIY concoction instead.
It is actually super simple! All you need is some lemon water. To make this, you can slice up a lemon and then place it in a pot of water. Do not remove the rind. Include the entire fruit.
Then, heat the water to a boil. Take the pot off the heat, and wait for 10 hours. Put it in an empty spray bottle, and then spritz it onto your horse.
19. Lavender oil can also help you with bug control.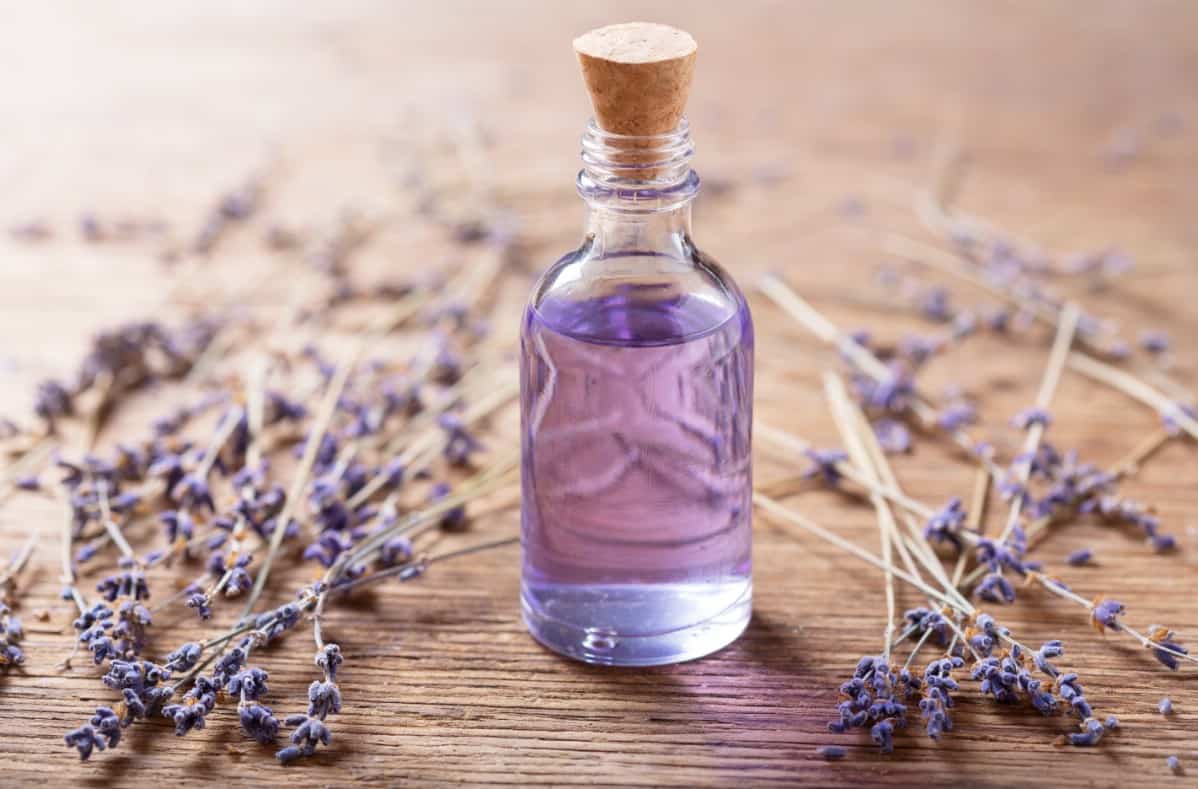 Adding lavender oil to a spray or rubbing a little oil onto your horse (or yourself) can help keep bugs away. As with any essential oil, make sure that you dilute it properly so that it is safe.
As a bonus, aromatherapy using lavender oil is recommended to help soothe anxiety in humans and animals. So, both you and your horse may enjoy it as much as the bugs do not!
20. Rub soap on things you don't want your horse chomping on.
Sometimes horses have an annoying and destructive habit of chewing on things they are not supposed to—for example, fences or doors.
If your horse is prone to this type of behavior, there is a surprisingly easy way to stop it. Get a soap bar and rub it on the surface you want to protect. Nobody likes the taste of soap, including horses.
21. Make your horse an exciting popsicle for the summer.
You can use the same basic method to make popsicles for horses as you can to make them for humans, believe it or not. You just need to increase the scale.
To do that, use a bucket as a mold. Pour water into it, and then add in some treats for your horse (apples, for example).
Run a rope into the center of the bucket. Then, freeze the bucket. Once you do, you should be able to turn it over and remove the "popsicle."
You can then use the rope to hang the popsicle in the stall for your horse. Your horse can then lick it and eat the treats when they become accessible. It will be a fun and tasty way to avoid overheating.
Simple Tack Hacks
Next, let's go over some basic hacks that can help you to take care of your equipment.
22. Dry your saddle pads more quickly.
Did you know that if you toss some dry towels into your dryer with your wet saddle pads, they will dry more rapidly?
23. Maintain the shape and fit of your saddle with pool noodles.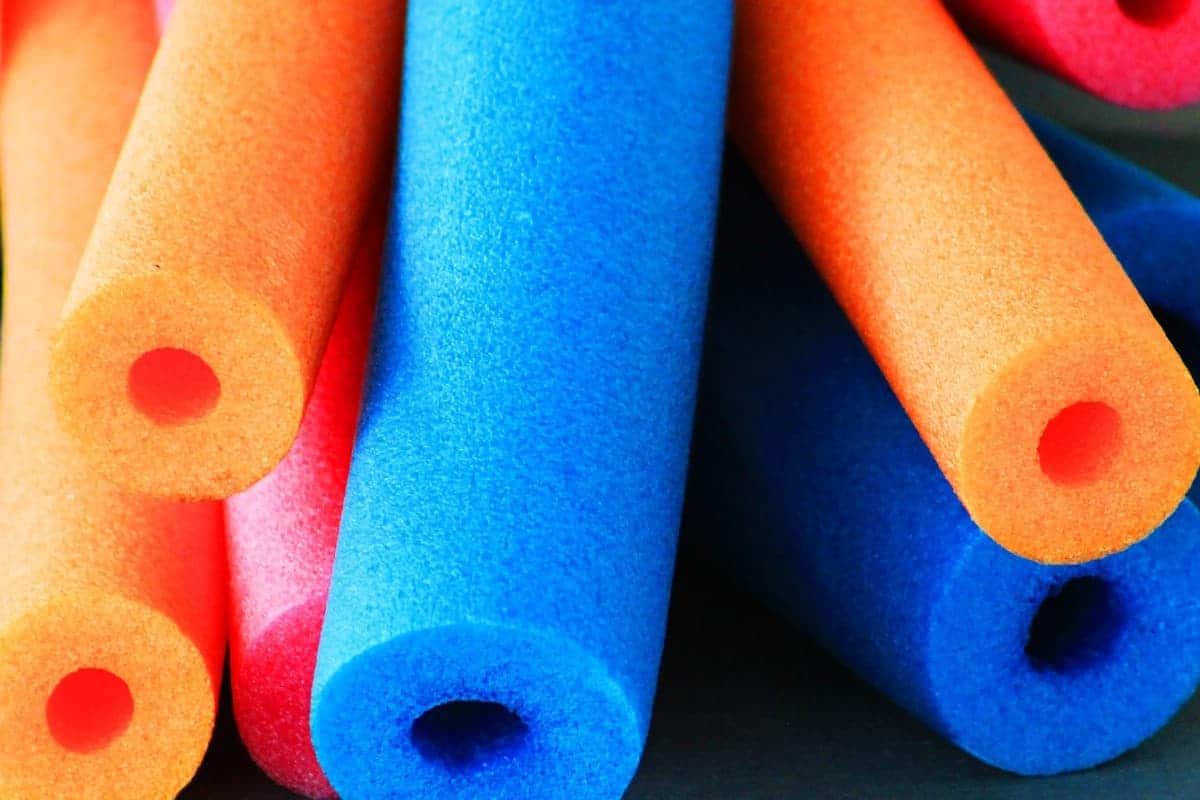 Foam pool noodles are probably about the last supplies you would expect to be useful in your barn, but they have a handy application when it comes to maintaining saddle flocking.
You can put them over the metal bars of your saddle racks to even out the application of pressure on your saddles.
As a result, the flocking should maintain its form much better over time.
24. Get horse fur out of Velcro.
Is your Velcro no longer sticking because it is full of horse fur? If you were struggling to remove fur from Velcro, try using a dog brush with fine metal teeth.
25. Make repairs to your saddles using floss.
If you find that the thread you are using to repair your saddles keeps snapping, you may need something stronger. Dental floss works surprisingly well.
26. Consider washing your saddle pads by hand.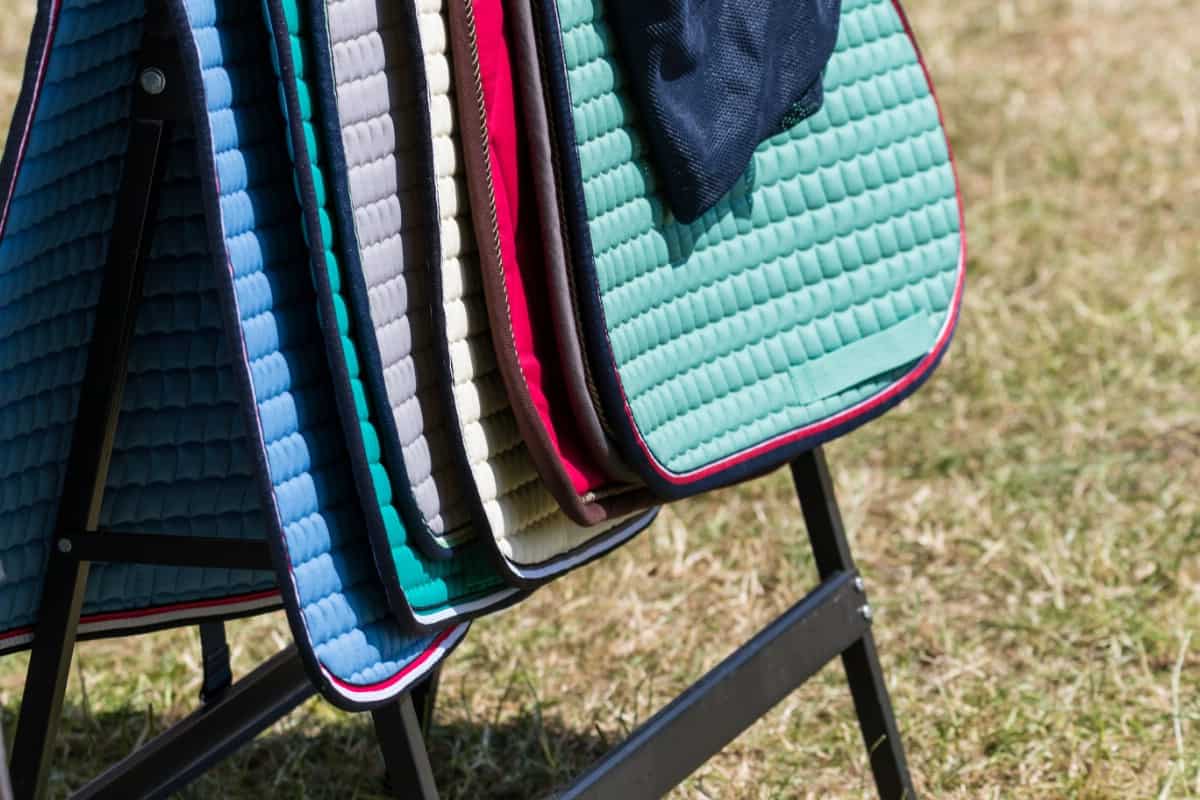 You probably are washing your saddle pads in the washer and dryer right now, but did you know it isn't all that hard to wash them yourself with a good old-fashioned bucket and hose? This is wise if you rely on a laundromat, as many have rules against washing items such as saddle pads.
27. Wash your saddle using beeswax.
It might sound weird, but beeswax actually is more effective for washing your saddle than soap designed for the purpose! Your saddle will be squeaky clean when you are done, and the leather will have a nice, soft texture.
28. Rub leather to remove scratches.
Scratches can harm the appearance of leather tack, but removing small scratches is actually pretty easy.
How do you do it? Grab a cleaning cloth and dab it with oil. Then rub the scratch. Before you know it, it will be a lot less invisible. In fact, in some cases, it may not be there at all once you are done.
29. Stable socks can be recycled as girth covers.
When your stable socks get worn out, don't get rid of them. Instead, just remove the feet, and they will serve perfectly well as girth covers.
30. Buff your leather up with shoe polish.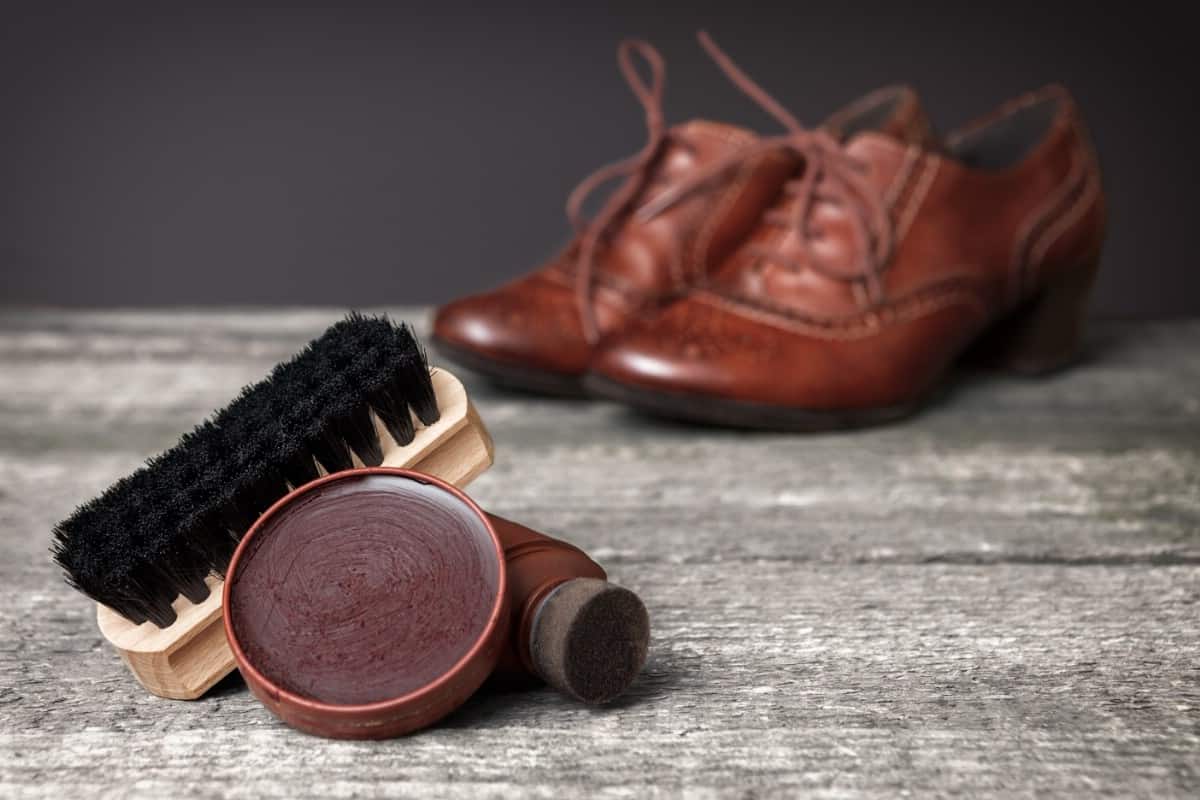 Shoe polish isn't just for shoes! If your saddle is starting to look scuffed and dull, you can restore its appearance with shoe polish.
Once you are done applying the shoe polish, go over the saddle with a cloth to wipe away any extra polish. If you leave it there and forget about it, it could get on your clothes.
31. Soften your boots with water.
Just got new riding boots, and can't stand that "new boots" feeling? The leather will soften over time as you wear them, but if you want to take a shortcut, one easy hack is just to dampen a towel with warm water and pat the insides of the boots. Doing so will make them feel a bit more worn as if you broke them in.
32. Make the most of the old clipper blades.
If your clipper blades are no longer suitable for trimming your horse's coat, did you know they might still be sharp enough to use to cut your horse's mane? Give them a try and see if you can get a bit more value out of them before you throw them away.
Hacks to Save Time in the Barn
Finally, here are some hacks that can make it easier to keep up with what you need to do in the barn, save time, and stay organized.
33. Prevent your hay from getting dusty.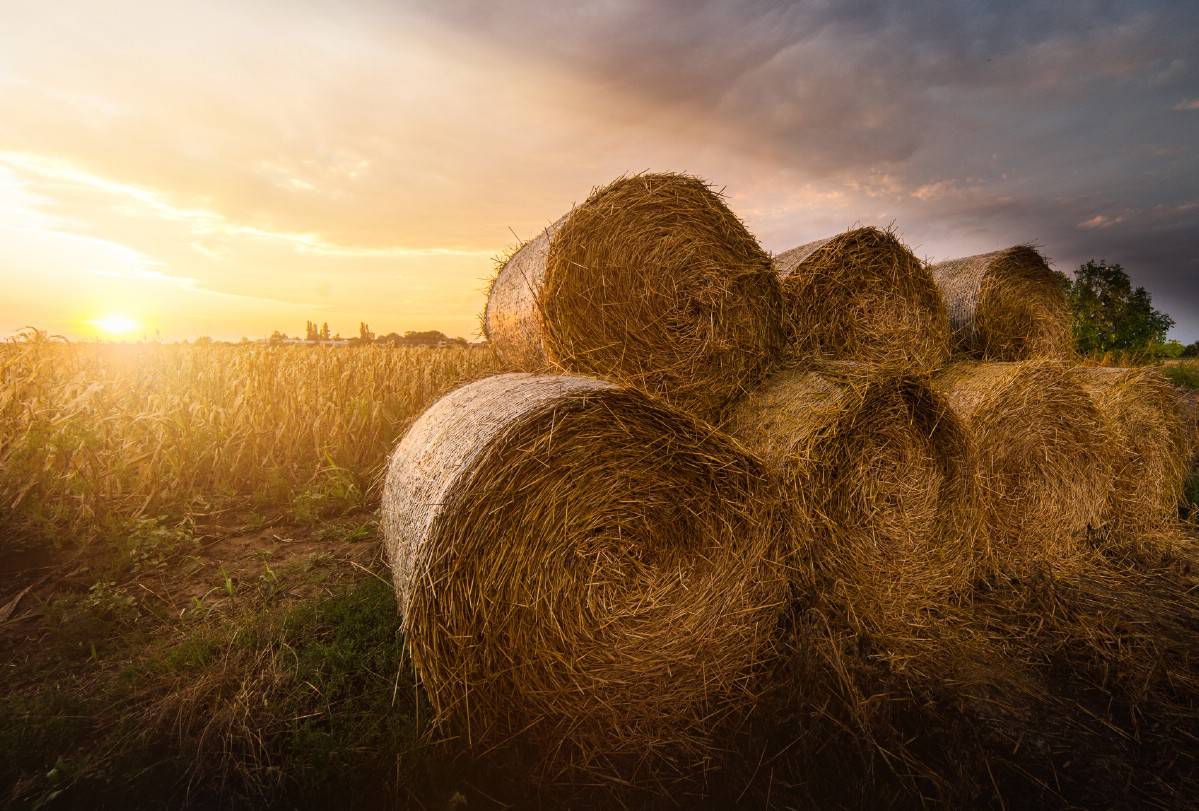 Got a lot of dust in your hay? What's underneath it? Is it dirt? If so, this is to be expected. The easiest way to deal with it is just to drop some wood pallets directly on the ground, and then put your hay on top of that. You should come to a drastic reduction in the dirt.
34. Tether your brushes to your water buckets.
If you are regularly filling your water buckets only to realize you blanked on getting your brushes, you can just run some rope through holes on the rims of your buckets and attach the brushes directly. That way, they will always be there.
35. Avoid tangling your polo wraps.
It can take forever to untangle your polo wraps after the wash. But you don't have to worry about it at all. With the help of lingerie bags, you can prevent tangling from happening in the first place.
36. Hang barn tools on the walls.
If you have some open wall space and you have all of your barn tools in a pile somewhere on the floor, you should hang the ones you can. This is a great solution for forks, shovels and brooms in particular.
37. Protect horse food from pests.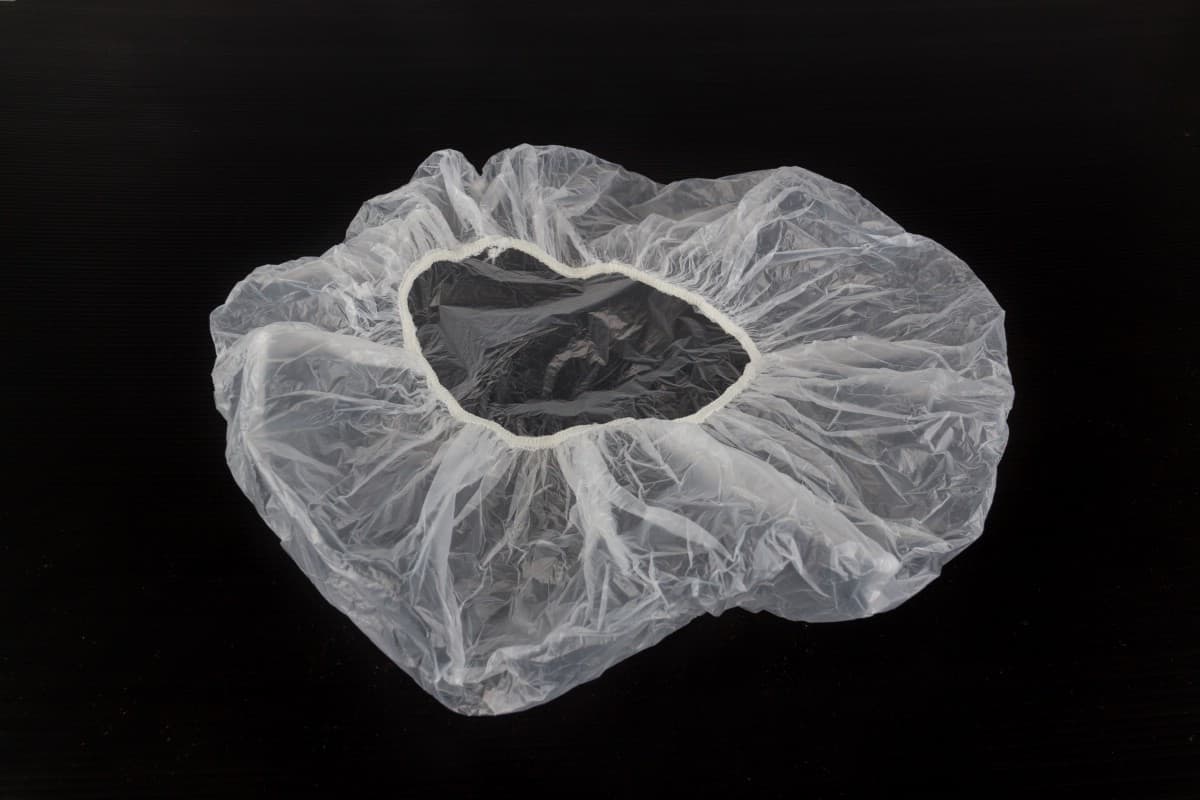 Don't leave food in the open in a bucket. Instead, cover it with a shower cap. That is enough to prevent flies from getting at the food. Supposedly it can deter rodents too, but rodents can chew through plastic pretty easily if they realize there is food under it.
38. Hang your blankets.
Just as hanging your shovels, brooms and forks can be helpful, so can hanging blankets. In fact, this is a good way to prevent mold and also reduce pest problems.
39. Attach tennis balls to cross ties.
Tired of the noisy cross tie ends? Attach tennis balls to them and they will never clang again.
40. Store your leg boots the easy way.
Have a pile of leg boots you want to organize? One of the easiest ways to do it is to add Velcro to your wall or door, and then just adhere the leg boots directly to it.
41. Stop painting your jumps.
Okay, this doesn't really fit into any of the categories all that well, but we will put it here. Are you painting your jumps over and over again? Not only is this time-consuming, but it also is expensive. Thankfully, there is a better way.
Here is what to do instead. Just invest in a bunch of rolls of duct tape in a variety of colors. Wrap your jumps in the duct tape instead of painting them.
Helpful Horse Hacks Make Life as an Equestrian So Much Easier
Now you have an abundance of simple hacks, tips, and tricks that you can use when taking care of your horse and your tack and managing your barn.
There is a lot to keep up with every day as a horse owner, but you can shave off time and cut back on expenses with these suggestions.
So, give them a try! Soon, you can spend less time on chores and more time riding.