As horse lovers, many of us have likely used the phrase "1000lb animal." We use 1000lbs for dewormers because we've commonly used that number for the weight of an average horse, but is it really that accurate? What is a good weight for a horse and how much does the average horse weigh? Keep reading to find out.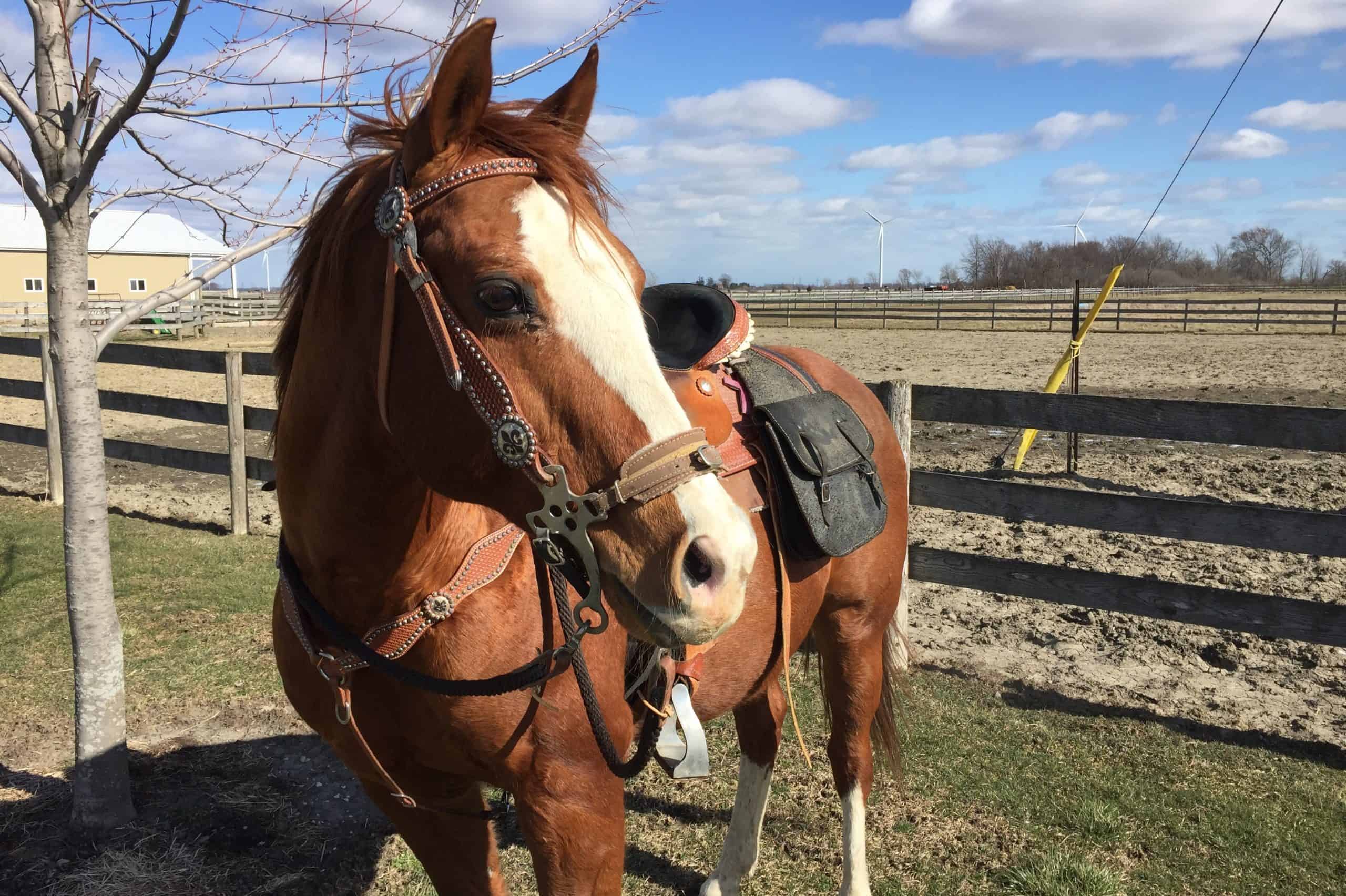 How do I find my horse's weight?
Before determining whether or not your horse is at a good weight, you must first weigh them in a proper manner. The most accurate way to know your horse's weight is going to be a scale. However, the type of scale that you need is not always available. Luckily, there are two other common methods for coming up with a good estimate of how much a horse weighs:
Weight Tape: This is a measuring tape, but units are listed as pounds instead of inches. To use weight tape, measure your horse at the heart girth. Weight tapes are used for the average body of a horse, so if your horse doesn't fall into that average weight for their breed, it may not be as accurate.
Weight Calculations: The other way to find your horse's weight is by breaking out a calculator and measuring tape! Don't worry, it is much simpler than you are probably thinking. For adult horses, the formula is: Heart girth x heart girth x body length/300. Not so bad, right?
What factors contribute to horse weight?
Just like people, the amount of food a horse consumes is going to contribute to their body weight. A horse generally needs to eat 1.5% to 3% of their body weight a day. Horses also need exercise, and if they are not exercising and are instead spending all their time eating, they will probably become overweight. An overweight horse can lead to joint problems and a decline in overall health.
On the flip side, oral health can contribute to horse weight. If you have a horse that needs to gain weight or is losing weight quickly, checking their teeth would be a good place to start. A horse with bad or sharp teeth probably won't want to eat. Dental health is just as important as nutrition.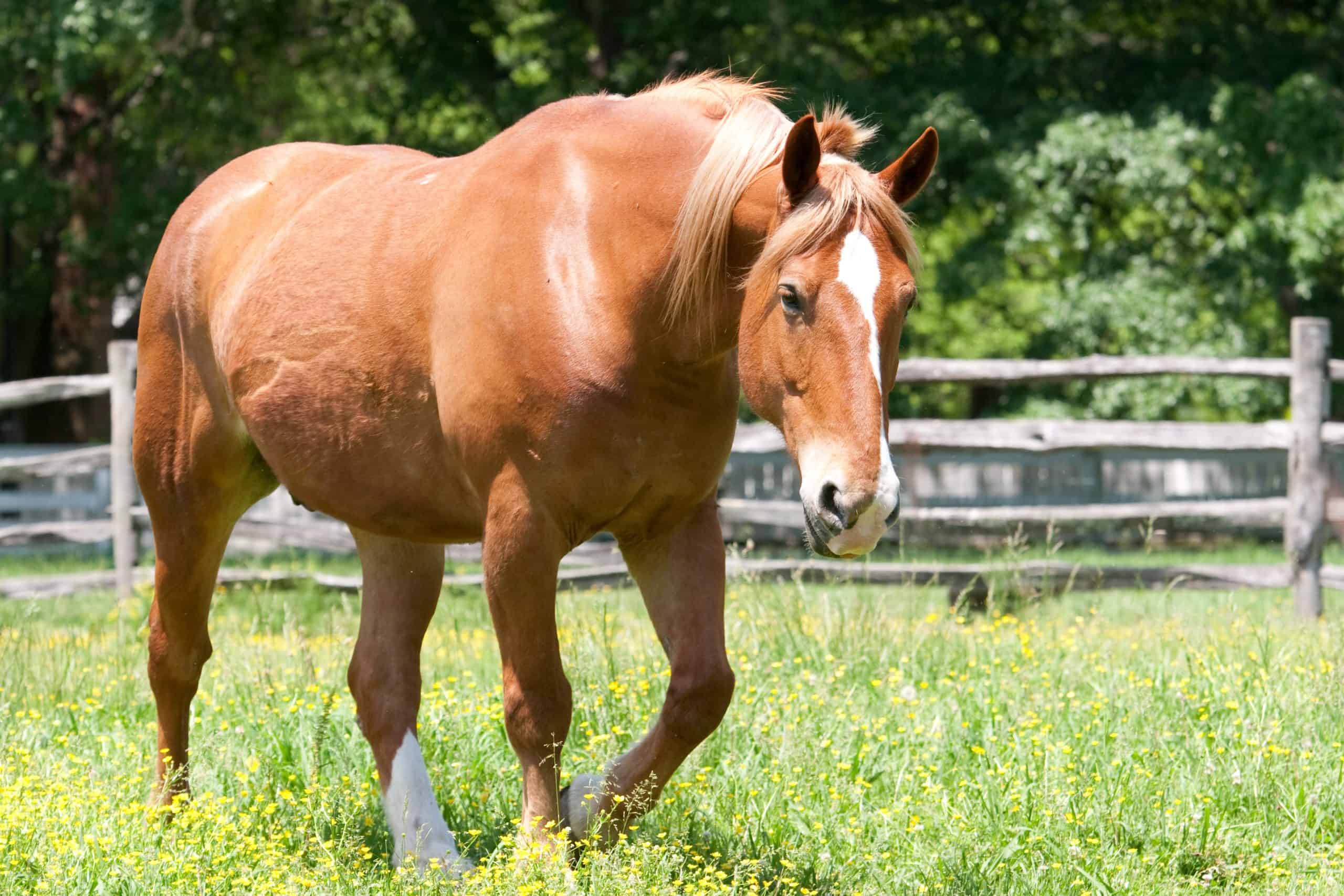 Body Condition Score
The best way to ensure your horse is at a healthy weight for their build is to pay attention to their body condition score. The Henneke Body Condition Scoring System is a chart that ranges from 1 (poor) to 9 (obese). The ideal body condition score is 5 (moderate). The system uses the ribs, neck, withers, loin, tailhead, and shoulder as areas for scoring.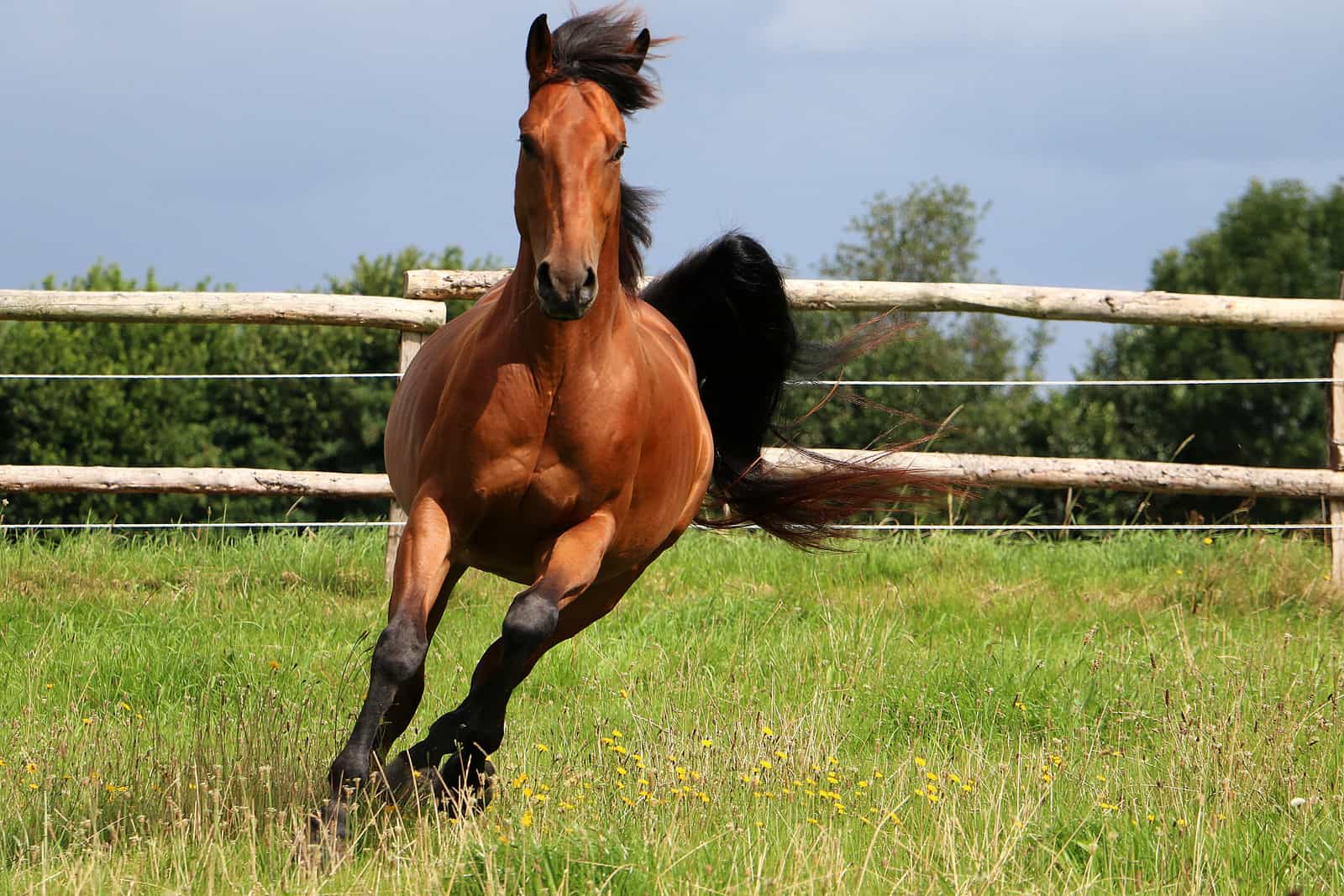 So, how much does the average horse weigh?
The weight of a horse can average anywhere between 900lb and 2000lbs depending on the breed and the shape of the horse. It is fair to say that an in-shape Quarter Horse weighs less than a Percheron. In general, the bigger the horse, the higher the number on the scale.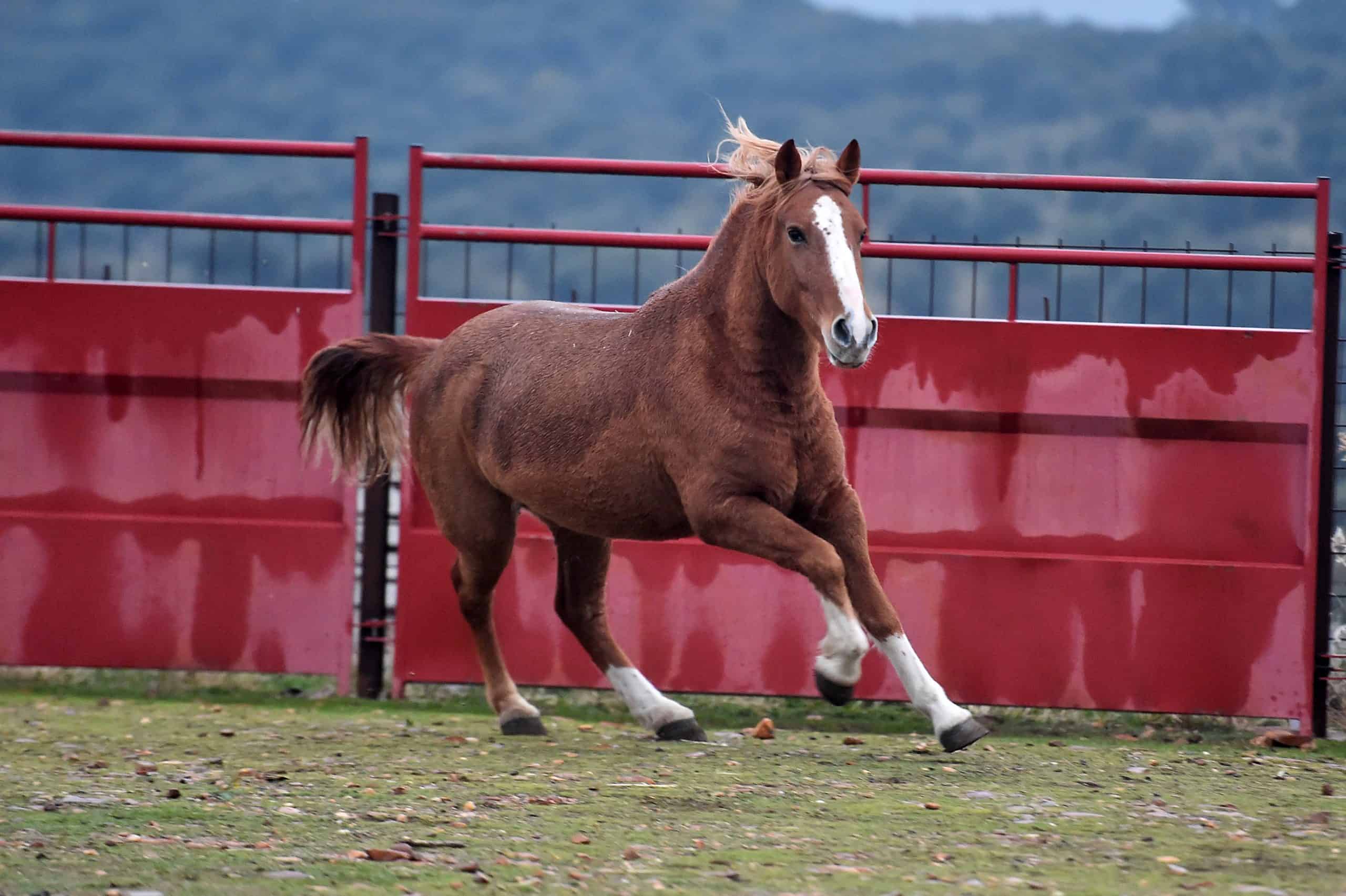 If you are worried about your horse's weight or body condition score, the best place to start is with your veterinarian. They can line out what your horse's current weight is, what it should be, and what your horse needs nutritionally because, just like you, your horse is one of a kind and their needs may differ from their pasture mate!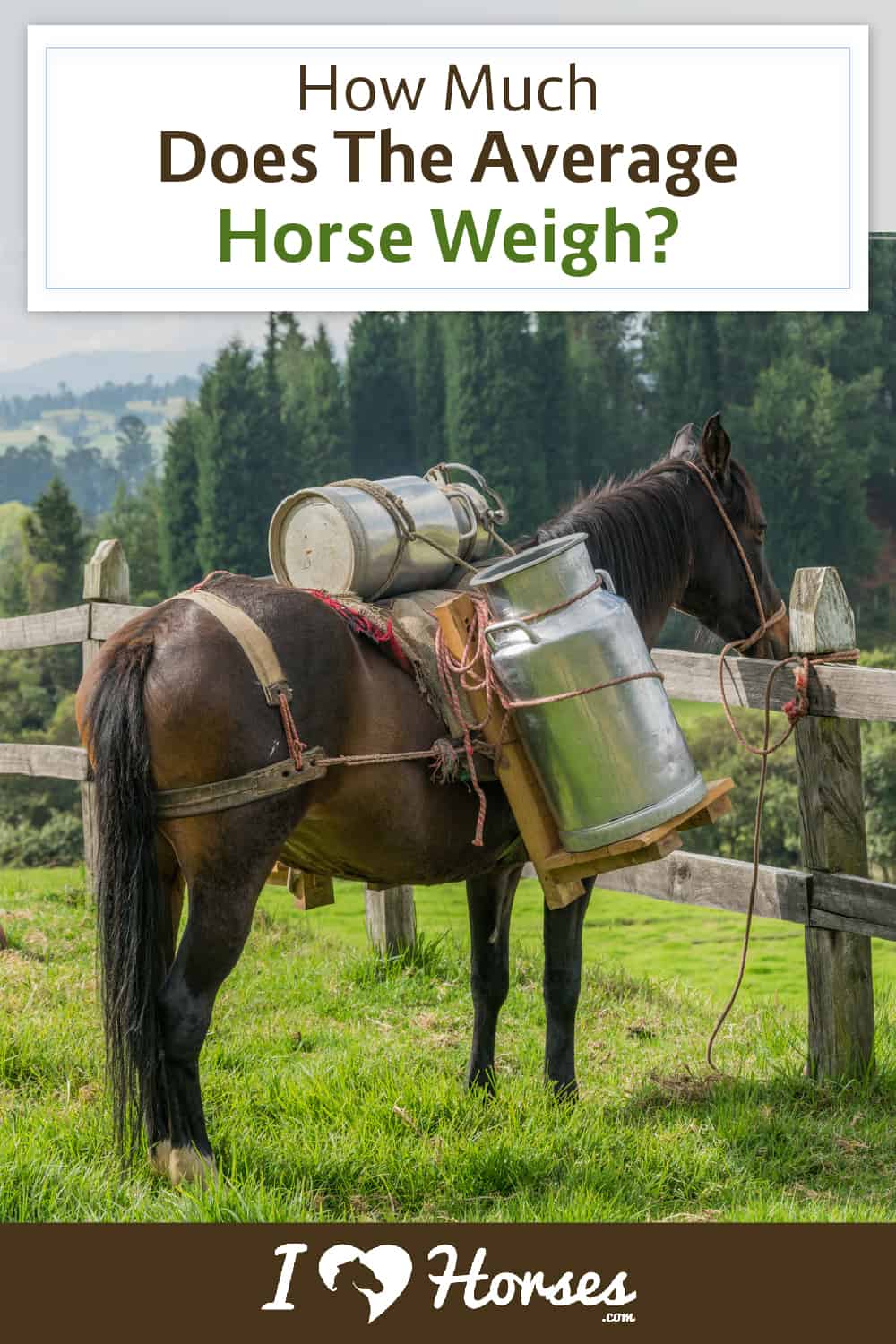 About the Author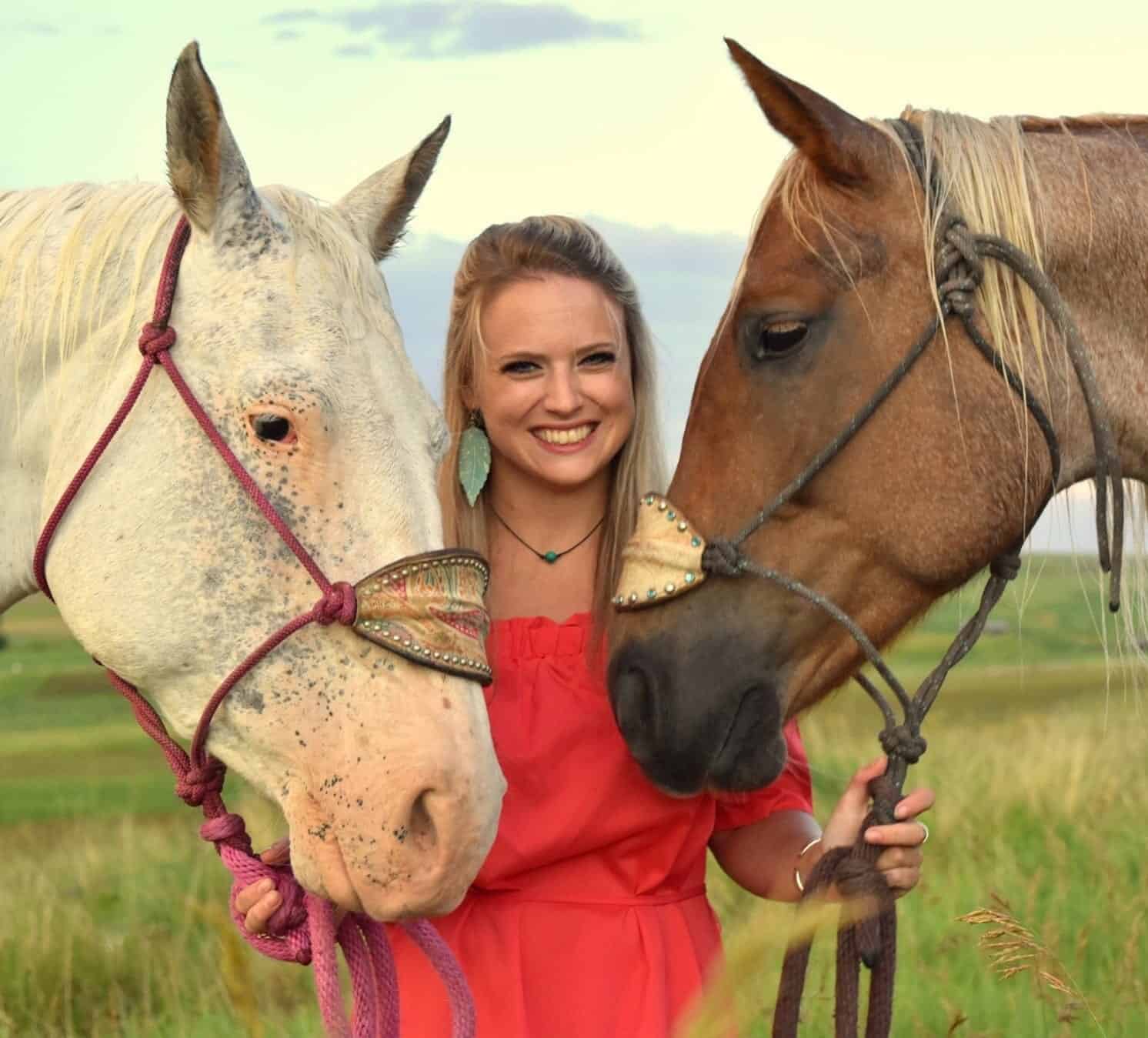 Dani Buckley is a small-town resident in Montana. She is a veterinary technician manager and mom of eight four-legged kids – 5 dogs, 1 cat, and 2 horses. When she moved back home to Montana, her horses and her dogs moved with her (Carbon and Milo). The pack grew by three when she moved in with her boyfriend, Cody. Altogether there is a German Shepard (Lupay), a Border Collie (Missy), a Blue Heeler (Taz) and her two adorable mutts.
Her horses are her free time passion – Squaw and Tulsa. Dani has owned Squaw for 17 years and this mare has made 2 trips across the country with Dani! Squaw is a retired rodeo and cow horse. Her other mare, Tulsa, is an upcoming ranch horse. The girls have an unmatched personality and bond with Dani. She has been around horses her entire life and rodeoed throughout highschool and beyond. Now, she enjoys riding on the ranch, working cattle and trail riding.