Horses are social animals, and they're more than capable of forming deep bonds both with humans and their fellow equines. Having a friend willing to watch their back is vital for wild horses, and even domestic horses are happiest when they live in a herd environment. Providing your horse with a friend or two is one of the best things for them, but those powerful bonds can often backfire in the form of separation anxiety.
Horses that become overly attached to each other are a danger to both themselves and others. Dealing with bonded horses is tricky, but there are ways to safely make the break.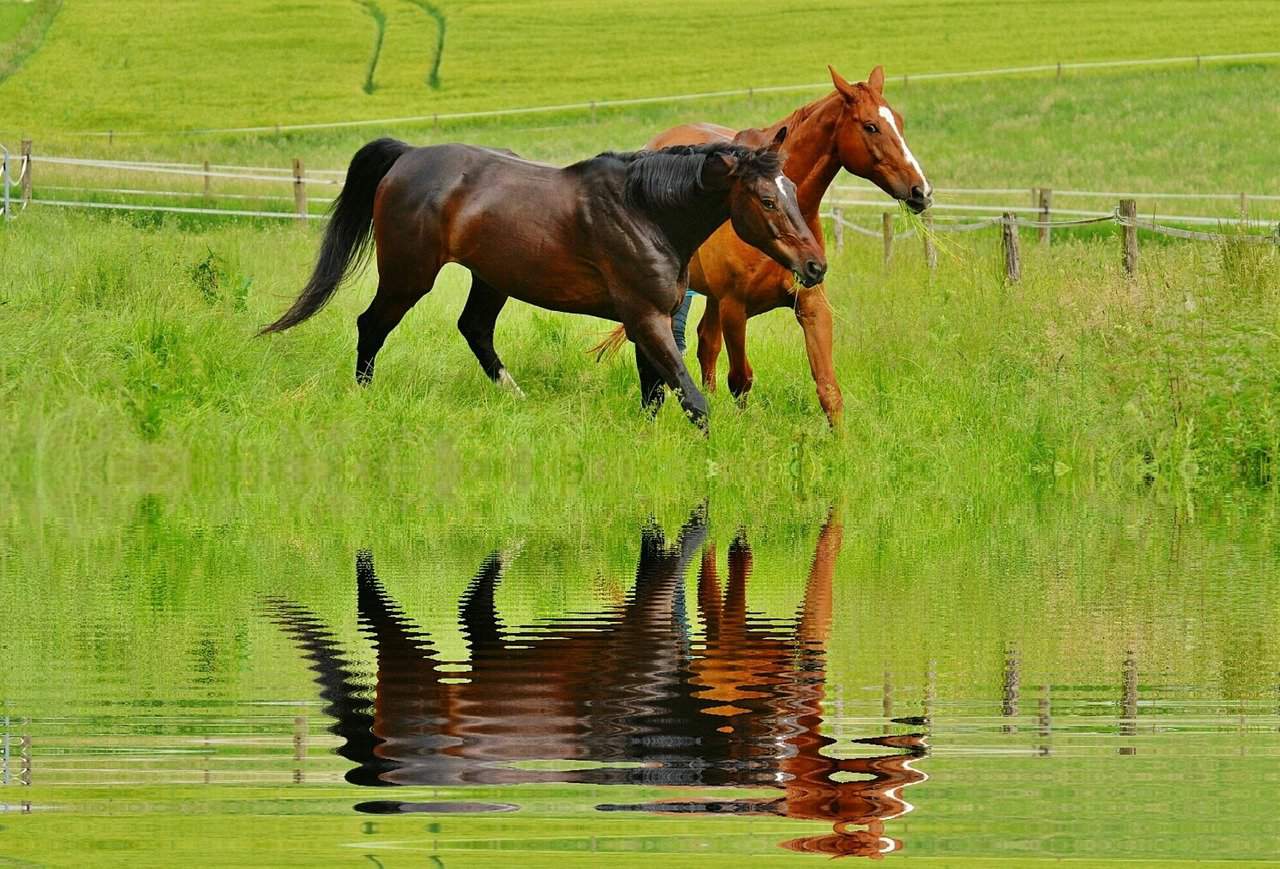 Recognizing a Horse with Separation Anxiety
Separation anxiety in horses happens when a horse becomes so attached to another that they become extremely distressed if they're ever forced to be apart. It's possible for this to happen between a horse and human, but most often, it's something that goes on between two bonded equine friends. It can be a mutual or one-sided dependence, and it can range from a mild issue to a serious problem. Either way, recognizing the signs is the first step to helping a horse overcome separation anxiety.
Horses with separation anxiety often exhibit the following behaviors when separated.
Scream and carry on
Pace pasture fences
Spin in circles
Ignore food and water
Attempt to jump or run through fencing
Kick or bite anyone who tries to get close
If you reunite the two buddies and these behaviors immediately stop, you know it's separation anxiety.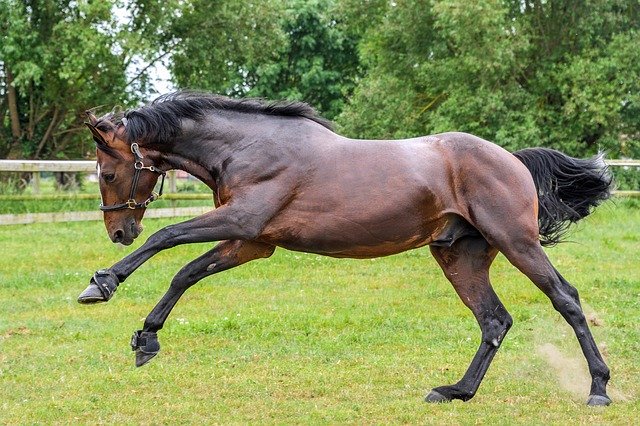 How to Help
When two horses are afraid of being apart, they can only be ridden when they're together, they can only be shown if the other is nearby, and they can hurt themselves in their panic to be reunited. It's a behavior problem that needs to be dealt with, no matter how impossible it seems to solve. Here's how to get started.
Eliminate Potential Stress
If two horses are going through a particularly stressful time, they'll often cling to each other as a means of comfort. Their shared experiences make their connection even stronger and their separation anxiety even worse. They use their friend as an emotional crutch, and they feel lost and confused when that crutch is taken away. You can help ease their anxiety by first identifying the potential stressor and doing what you can to mediate the situation.
This kind of stress-induced relationship often happens with rescue horses. They go through an abusive or otherwise difficult situation together, and they cling to each other even after they're rescued. But with time and proper care, their separation anxiety eases, because they're not as stressed.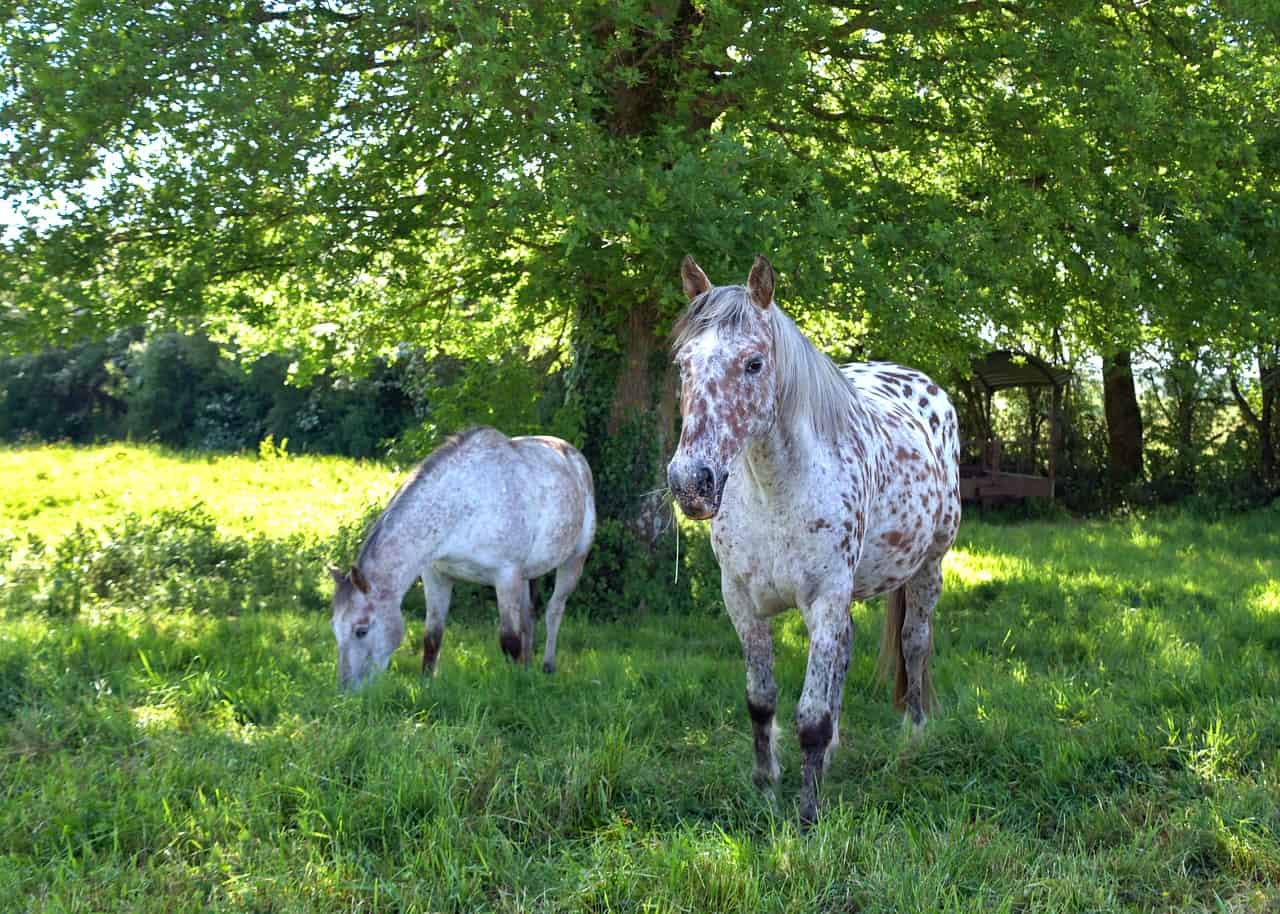 Work on Manners and Groundwork
Before you attempt splitting up a bonded pair, it will be a big help if the individual horses have a basic level of training. Completely green or otherwise troublesome horses won't bother paying attention to you when they're freaking out about their absent friend. You need to teach them that you're the boss, and they need to do what you say even if they're distracted.
If you're lucky enough to have an extra pair of hands, you can try training the two horses at the same time. But if you're on your own, try working with one horse at a time while the other one is somewhere they can still see their buddy.
Separating Horses With Separation Anxiety
After addressing the issues of stress and training, you're ready to move on to the next step. Different trainers will tell you different things when it comes to helping horses overcome separation anxiety. Some say it's best to rip off the bandaid and do it all at once, and others say it's better to take things slow. What you do will depend on your unique horses and what you think will work best for them.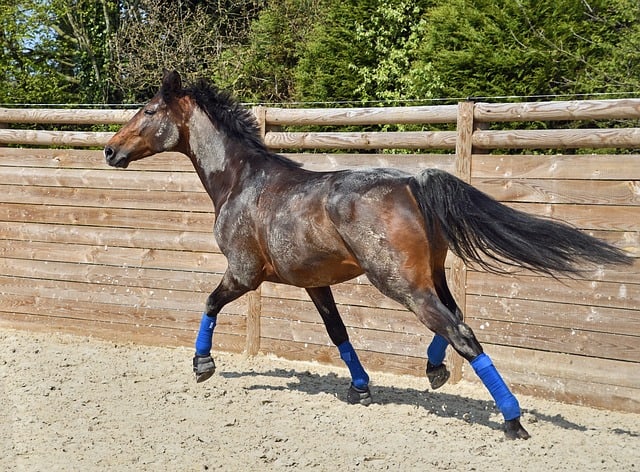 Slow and Steady
The slow and steady approach to helping a horse overcome separation anxiety is a lot like helping a spooky horse get over their fears. It involves gradual exposure in manageable doses until you reach an end goal.
Practical Horseman Magazine suggests to start with separating the horses to adjacent paddocks where they're not together, but they can still see each other. Once they have time to get used to that new arrangement and are no longer exhibiting problem behaviors, move them a little farther apart. Keep doing this until both horses seem completely comfortable.
If the horses are still struggling, you can take things even slower by only separating for them short periods of time. Maybe one horse only spends two hours in the adjacent paddock before they're put back together. If you try this method, it's important to be consistent. You have to work with the horses every day without fail.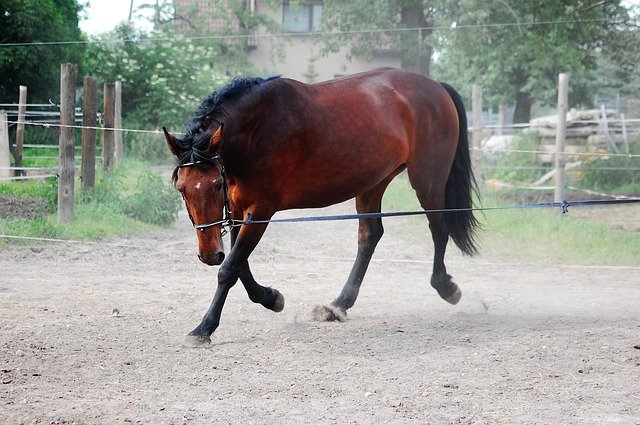 All at Once
If your horses are not responding to the slow and steady approach, or if you think it'd be better to get the hard part over with, some trainers recommend separating the horses for two weeks.
But before you try, both horses need to be trained, and you need to make sure their stalls and/or paddocks are completely safe. It will also help to prepare yourself for feeling like the bad guy. This won't be easy.
Jennifer Williams, PHD, with EQUSS recommends taking one horse completely off the property for the two-weeks separation period. The horses shouldn't be able to see, hear, or smell each other. Provide both horses with constant hay, toys, and distractions. Once they stop screaming in order to eat, you know you're making progress. The goal is that after the two weeks are over, the horses will be more comfortable being on their own.
If you're not confident in your ability to tackle the problem of equine separation anxiety, or if you're afraid your horses are going to get hurt, contact a professional trainer.