We live in strange times, but stories like this restore your faith in humanity. We know that horses are naturally timid creatures, so for Phoebe, when her barn went up in flames, she was naturally terrified and wouldn't budge. In Bucks County, Pennsylvania, officers arrived on the scene last Thursday at 10:38AM at Red Wing Farm on Hilltown Pike in Hilltown Township. Everyone was out of the barn, except Phoebe, too terrified to budge. But that didn't stop two officers from risking their own lives and running straight into that building to save her.
Friends and family at Red Wing Farm were able to get all the other horses out on their own, but poor Phoebe was paralyzed in fear and wouldn't move.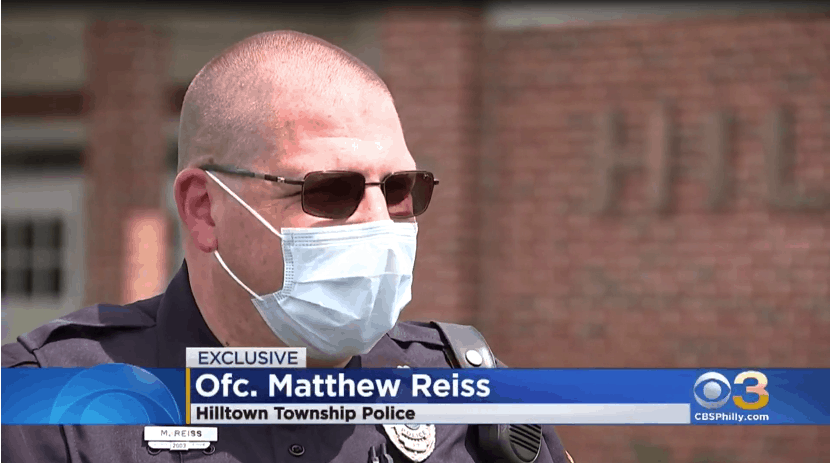 Body cam footage shows the heart-stopping rescue in action, and it's hard not to feel something inside of you when you watch it. Especially the moment you see Phoebe run free out of the barn thanks to the kind men who were determined to bring her to safety.
Officers Matthew Reiss and Kristian Hanus credit the daring rescue to "pumping adrenaline" and from the look of the roaring flames, it's easy to see why.
Check out the rescue footage below courtesy of CBS 3 Philly News:
The Hilltown Police confirmed in a statement on their website that the cause of the fire remains under investigation by the Bucks County Fire Marshal's Office and Hilltown Police. The statement also said that,
"The Hilltown Fire Company and several other area companies arrived a short time later to find the building fully engulfed in flames. In total, fifteen fire companies and six EMS units from Bucks and Montgomery Counties responded to the two-alarm blaze. EMS tended to eight (8) people that required medical attention at the scene. Four (4) of the eight (8) patients were transported to area hospitals. Both officers also received minor injuries."
If not for these officers, I don't think Phoebe would be here today. So, as far as I'm concerned, they're both heroes in my book.
All Images Courtesy of Hilltown Township Police Department