Is it time for a major barn renovation? How fast time flies from when your horse stable was once spick and span. Age wears down a barn's condition until it's no longer as homey for your horses.
Perhaps you've noticed your current barn slowly deteriorating over the years, or you've recently moved to one that needs a solid redo. Whether it's a redesign or a major alteration, horses need a homey ambiance to stay happy and healthy.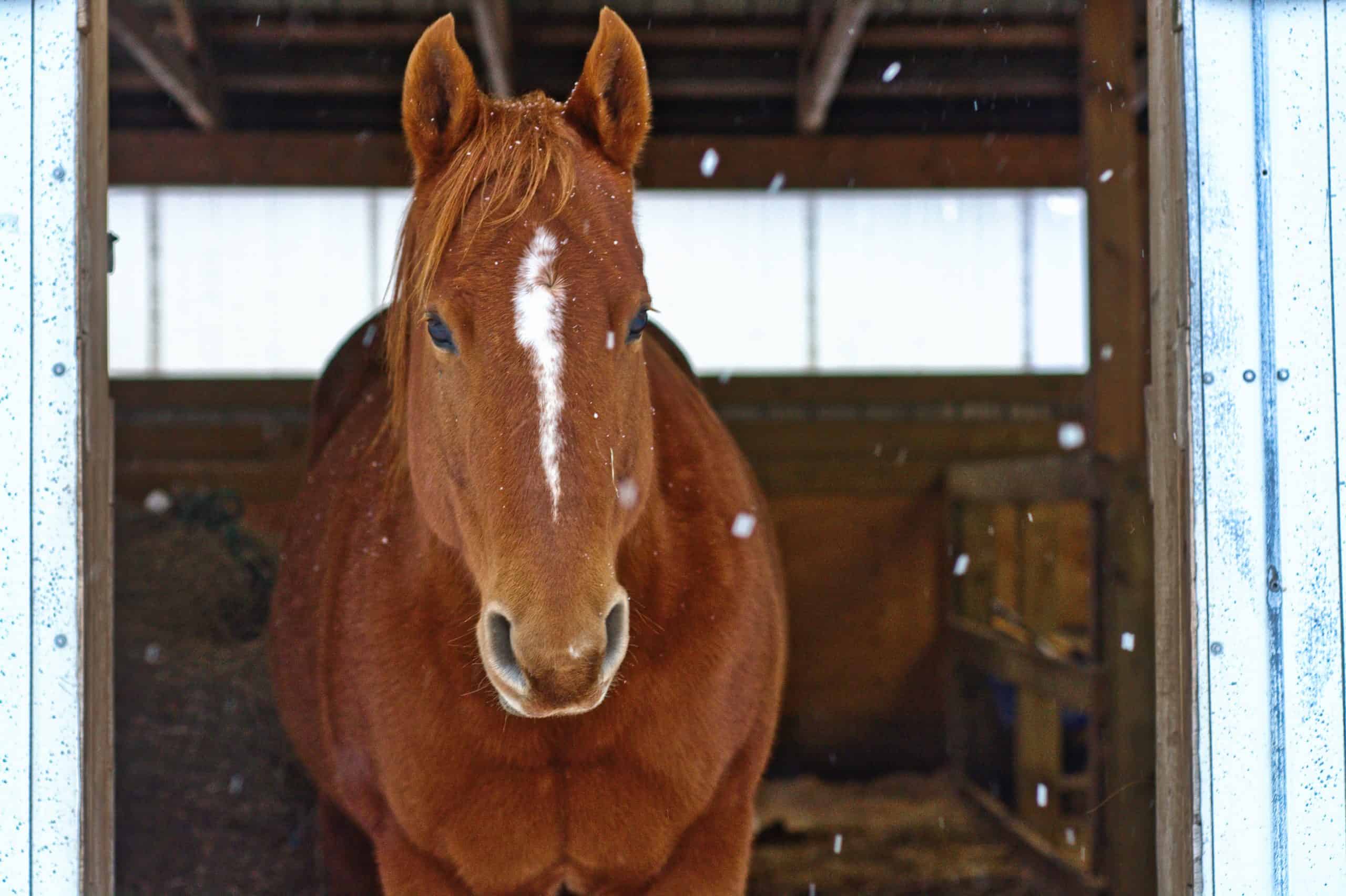 In this article, we'll walk you through the best renovation tips to make your stable more comfortable. Also, because a pleasant barn is one that has its soundscape under control, we'll also delve into soundproofing your barn for a more ambient environment.
To explore the best solutions for soundproofing, check out SilentHomeHub.com. They provide clear cut techniques on reducing noise indoors that's beneficial for your barn!
Inspect Barn Condition
How far you want to go into the project depends on the condition of your area. Are you dealing with a rundown building or one that's structurally sound? It's essential to assess the area's condition first so you can set a limit to how much work and budget you can stretch. A great barn condition should have a solid foundation, sturdy walls, and roofing. If you have all these, you need not dig deep into major construction.
Brush away the cobwebs and see which areas need a major redo for them to feel snugger. Whether it's a major redo or update, seek help from contractors who are familiar with the job.
Redesign Stalls
Horses should feel safe and secure within their stalls. These aren't cages you store them away in, but rather a nest of comfort. You'll need to provide those that feel liberating for them. A cozy ambiance should allow enough ventilation and sunlight inside.
You can also revamp solid walls by adding grilled partitions to achieve this homey feel. Grilled or mesh doors can increase the airflow and natural light within a stall.
To relieve them from boredom, you could also have V-door openings for them to peak their heads through. Horses are sociable creatures that need enough interaction with other barn companions.
Horse Stall Mats and Mattress Systems
Stall mats make it comfortable for horses to stay indoors. They're comfy enough for horses to get enough deep sleep on. You'll love them if you're keen on keeping a clean barn. They save you from the laborious work of dusting the floors of dirt.
With these, you'll never have to go back to dirt, clay, or sand. Apart from this, stall mats offer health benefits for your horses. They allow them ample rest and recovery.
You can even keep them warm and cozy during the winter. Unlike solid concrete flooring, these mats keep heat which makes them good for horses to lie on. Stall mats also serve as shock absorbers, which are beneficial for your horses' joints. As a result, this prevents horses from injuries. For installation, all you need to have is even ground. They'll fit perfectly once you've got any dips and holes taken care of.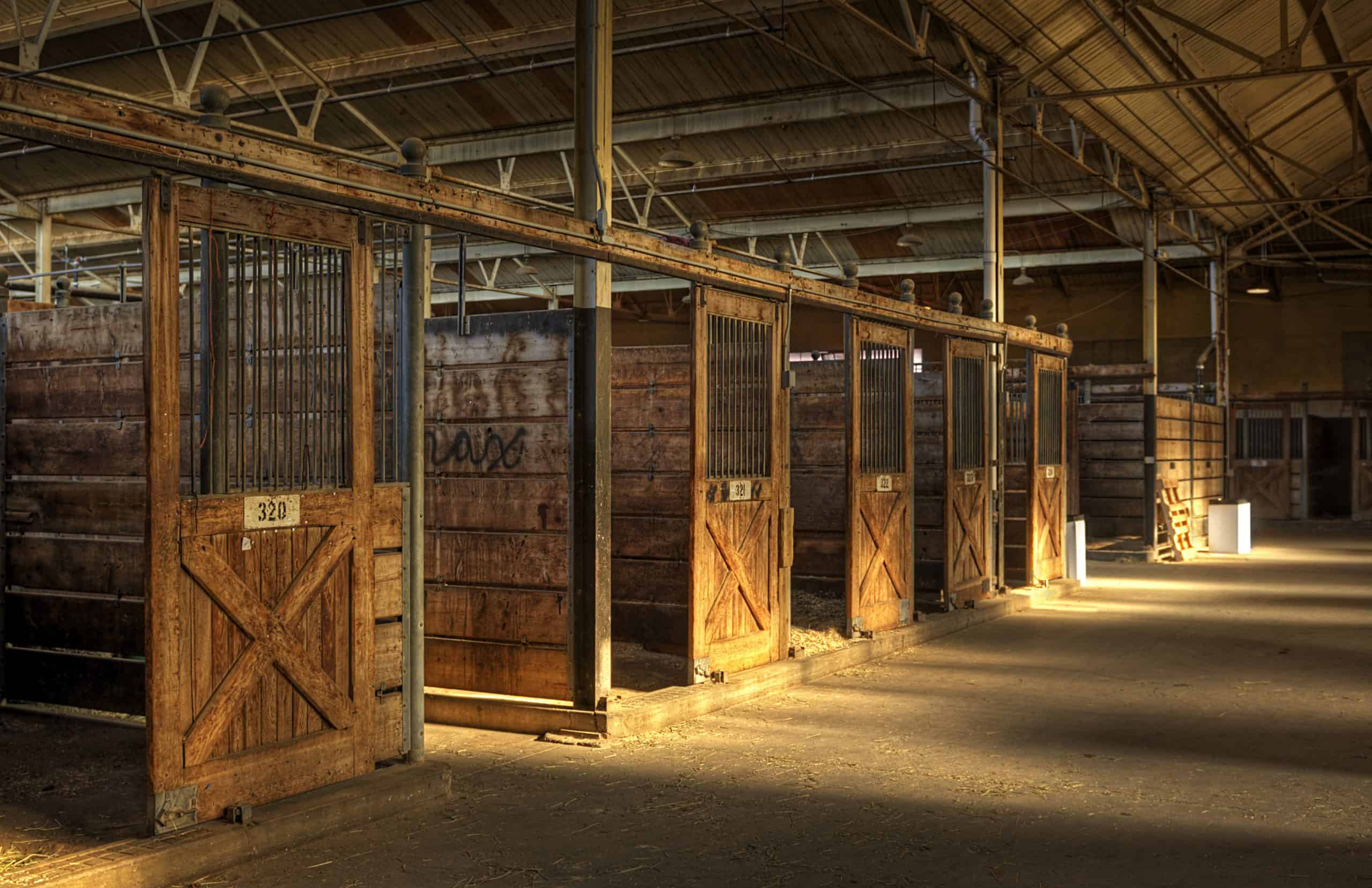 Flooring
Horse hooves plowing against a solid floor can cause serious joint problems. Besides this, bare concrete is something to look out for. It's a potential hazard for sliding when doused with water or urine. You can prevent accidents by installing non-skid mats.
Make sure they fit tightly so they don't shift or form little bumps on the floor. If you want to go to a beautiful 'bricked' look for flooring, rubber pavers are a good option. Another great reason to have proper flooring mats is to keep the area clean. You can expect less odor and molds. All you'll need to do is hose them down to keep them clean, and they dry off easily too.
Tack Rooms
Ideally, it's best to design this in the middle of the barn for convenience. But if you keep this near windows or barn doors where the wind hits, storage lockers are your go-to.
You'll need the right kind of tools and furniture to store items safely until you're going for a ride. Furniture like saddle racks helps you store them neatly instead of piling one on top of the other. Tools like hangers are convenient for hanging halters or bridles. One good way to keep them when not in use is by displaying them on hooks.
Tool Area
You'll need to store all your pickers, muck buckets, and shovels somewhere safe. You'll need to organize them properly to keep a spacious barn.
The last place you should have lounging around is in the aisles. For convenience, and if you don't have rooms to spare, you could hang them on walls. Hangers or hooks are your go-to's for this. You can easily locate tools and keep them away neatly. If you want to maintain more space, open shelving or wheeled carts are a great addition.
Reduce Noise Levels
Noise plays a major factor in affecting a horse's well-being. This is due to their nature as "flight animals". Horses are most comfortable in silence. Unless used to it, strange sounds can cause a commotion. These include noises from planes, trains, cars, and even thunderstorms. Horses are capable of a certain noise limit before their instincts signal it to them as danger.
As a result, it affects their sleep, health, immunity, and performance. You'll have to resort to soundproofing or music to create a more ambient environment. The good news is, there are many soundproofing tools out there to help reduce these noises. Sound dampening mats can lessen the impact of horse cloves against the floor. For noisy barn doors, you can make use of foam so they don't slam against the walls.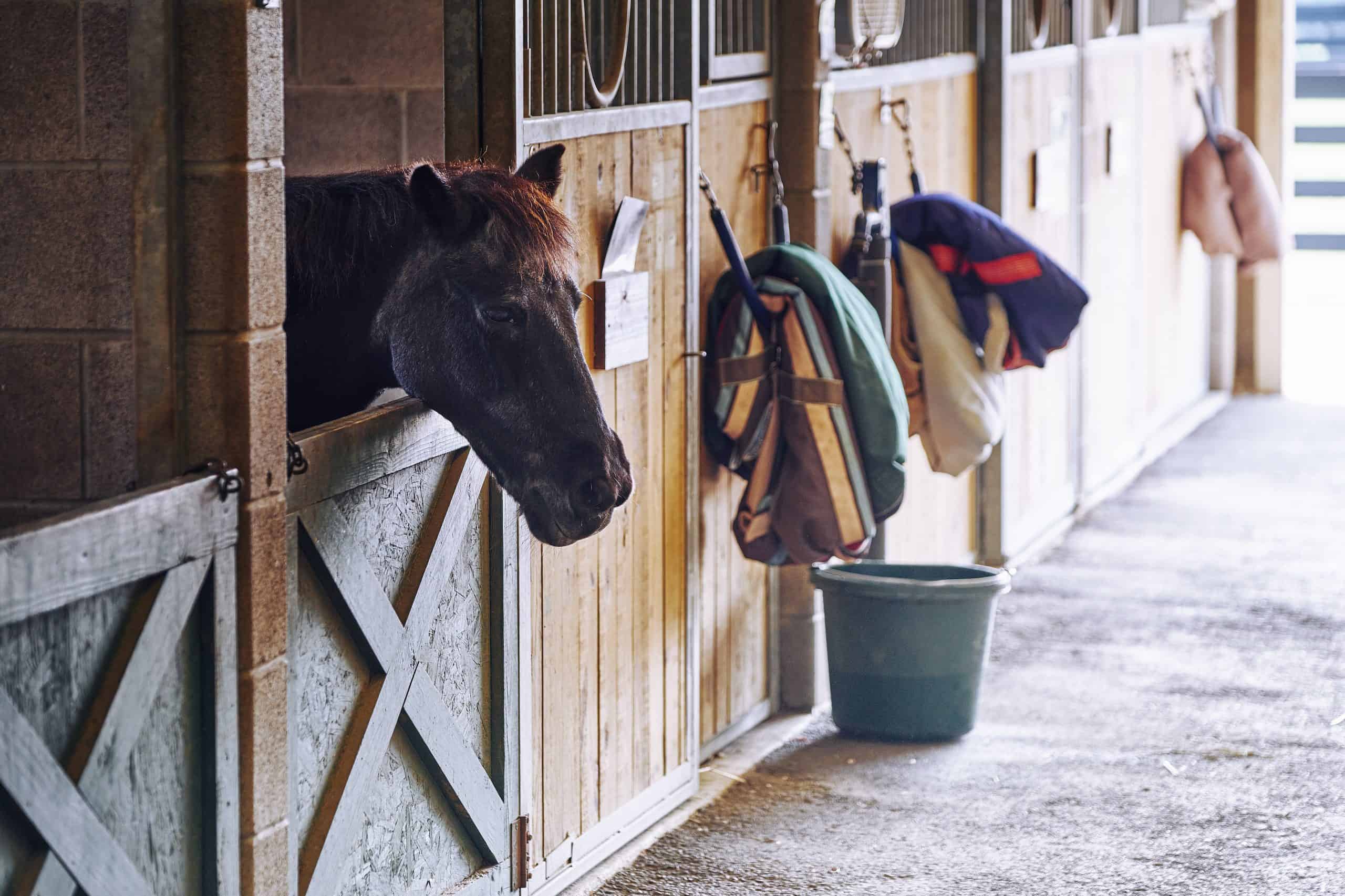 Conclusion
A horse's well-being relies greatly on how you keep them safe and nested. Finding a place for them to stay falls only at the tip of the iceberg. Each barn owner has varying needs when working on a reconstruction project. It's best to establish one that's both functional and aesthetically pleasing.
Overall, an ideal barn should help maintain the health and happiness of your horses. For some of the best tips for homeowners, you can check out more of our articles on our homepage.