While trees and tall shrubs can provide horses with shade and protection from wind and rain, you have to be careful about what kind of vegetation you plant in your horse pasture. Certain plants are toxic to horses, and in worst case scenarios, they're deadly. Most horses will only resort to eating alternative food sources including trees and shrubs if they're not getting enough feed or nutrition from their regular diet. But poisoning is always preventable, and it's better to be safe than mourn the loss of a beloved horse or struggle with an emergency vet bill.
Sometimes it's a tree's bark that makes it poisonous, or it could be the leaves, flowers, or acorns. The following trees and shrubs are all toxic to horses, and it's best to keep them fenced off so horses aren't tempted to take a bite.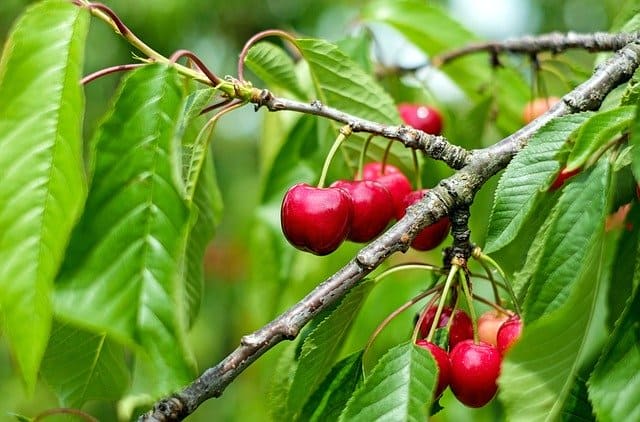 Cherry, Peach, and Plum: These flowering fruit trees are fine for your yard or orchard, but they're dangerous to horses. It's because different parts of the plants contain cyanide, which is a powerful poison.
Yew: Yew trees have small red fruits that look like berries. Don't eat them though, they're poisonous to both you and your horses.
Black Walnut: Your cows and other livestock are safe around black walnut trees, but for one reason or another, horses are susceptible to a certain toxin within the leaves and wood. Besides eating large amounts of the leaves, the biggest risk comes from black walnut wood shavings. If you already have this type of tree in your horse pasture, don't cut it down. The shavings will cause more harm to your horse. It's best to fence off the tree and clean up the leaves on a timely basis.
Red Maple: Red maple trees are beautiful shade trees, but horse owners face trouble during fall months. The dried leaves are toxic to horses and break down important red blood cells. A horse would need to eat 1-2 pounds of the dried leaves to show symptoms.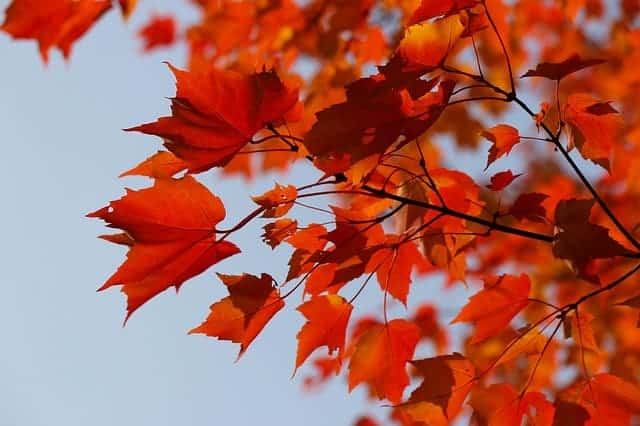 Black Locust: Just about every part of the black locust tree is toxic to your horse. The tree is also dangerous for cattle, chickens, and sheep. Poisoning typically occurs when the animal eats only .04% of its body weight.
Boxwood: These sturdy shrubs are a type of evergreen plant are often used to line fences and driveways. They're a favorite for decoration, but they're also dangerously poisonous. A horse could have a fatal reaction by eating any part of the plant, especially the leaves.
Horse Chestnut: Despite its name, this popular shade tree is not horse-friendly. The seeds and twigs contain a toxin called aescin. If a horse eats them on a regular basis, they'll suffer from serious health issues.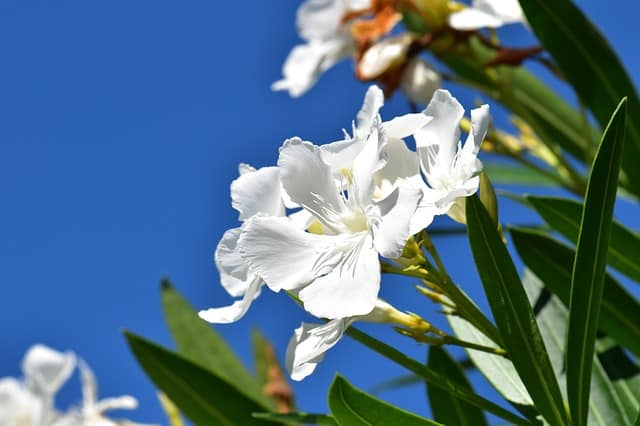 Oleander: Oleander is a large shrub that grows beautiful white, pink, red, orange, or yellow flowers. They're pretty to look at, but they're toxic to both people and animals if they're ingested. A horse with oleander poisoning will show symptoms including diarrhea, colic, and an abnormal heartbeat.
If you're planning on planting new trees or shrubs in or around your horse pasture, do your horse a favor and avoid the plants on this list. But if any of these plants are already there, don't panic. A lot of times, you don't need to cut down potentially poisonous trees. Fencing them off should keep horses away, and as long as you provide your horse with daily exercise and proper nutrition, they shouldn't feel the need to break through a fence to get to a particular plant.