It started out as an adorable photo of a father and his son in North Wales, made all the more adorable by the obliging horse in the background who happened to bare her teeth right as David Bellis snapped the selfie.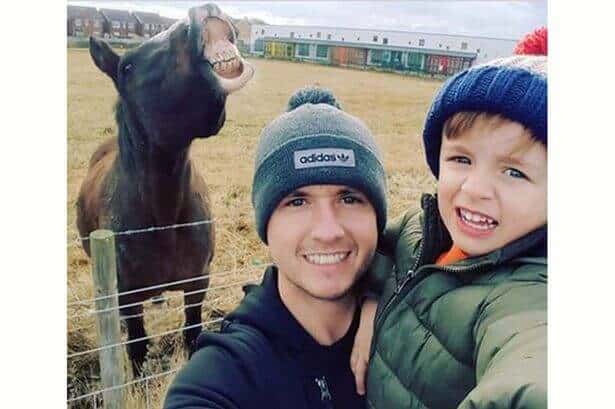 He then decided to take the image and enter it into Thomson Holiday's "Made Me Smile" competition. And they won! The two won a £2,000 vacation – it would be three-year-old Jacob's first holiday.
But that is where it all went south.
The owner of the horse, Nicola Mitchell, immediately contacted Bellis and informed him he did not have her consent to photograph her horse. She also went on to say she was going to contact Thomson Holiday as well.
It's important to note that Bellis and his son were on a public path that happened to pass by her horse's field.
Friends of hers have also harassed Bellis, calling him and demanding he hand over half the winnings.
After the first article, over 700 comments were posted on the Daily Post's Facebook page, the vast majority condemning Mitchell's action. People even took to changing their profile pic to the winning image, in support of Bellis and his son.
According to a second article from the Daily Post, an intellectual property specialist with Capital Law told them that:
"From a legal perspective, the owner of the horse has no cause for complaint. The father and child were on a public footpath (and not in the field) and so there is no issue of trespass. A photographer automatically owns copyright in the image and does not require permission of the horse (or its owner) to take the photo – much in the same way as photographers don't require permission to take pictures of celebrities when they are out in public."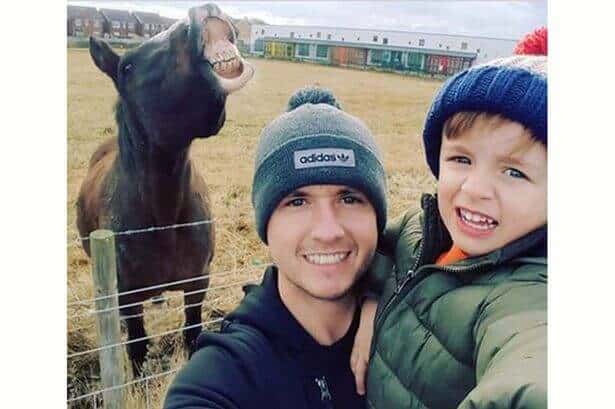 Thompson Holiday has also spoken out and said it will honor the prize. Bellis has asked people to stop saying bad things about the people involved.
What do you think about this situation?
(h/t: Daily Post)