Miniature horses are absolutely adorable, and it's no wonder why so many people want them. With their small stature and friendly personalities, they seem like ideal little pets. They don't require as much feed, and there's the added benefit that they don't require as much pasture. But before you decide that the mini life is the life for you, there are a few facts that are often overlooked.
While minis can make great companion horses, you shouldn't rush into buying a mini unless you're familiar with these five aspects of owning a miniature horse.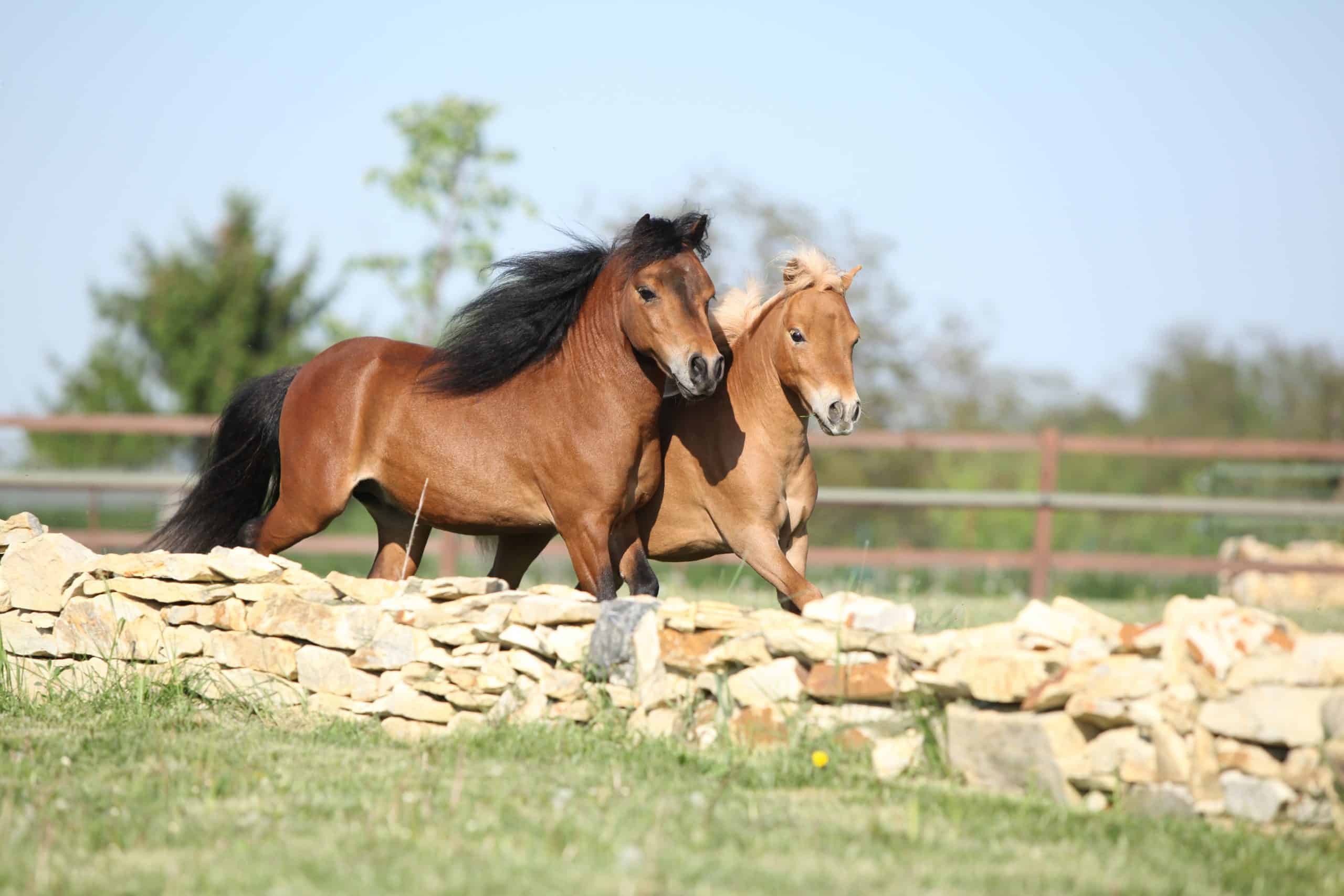 Many Minis Can't Deal with Grass
Whether you're experienced with horses or not, it's easy to think that caring for a mini will be a cinch. They're basically dogs that eat grass, right? Wrong.
A lot of mini horses can't deal with grass turnout. They're small, but they're also prone to becoming overweight. A pasture full of tasty grass is too tempting for them to resist, and they'll eat and eat until they're dangerously obese. In addition to the health risks associated with being overweight, minis are also more at risk of foundering on the rich grasses common in most of America.
If you bring home a mini, there's a good chance you'll need a dry lot. Either that, or you'll need to invest in a grazing muzzle. It's important to consider whether your facility can appropriately provide for the mini's needs.
You'll Have the Same Vet and Farrier Costs
While it may seem that it's far more affordable to buy a a mini horse compared to keeping a full-sized horse, that's not necessarily true. Yes, minis eat less than their full-sized counterparts. You might save money on feed, but minis require the same vet and farrier care that horses do. Their vaccinations, teeth floating, and hoof trims all cost the same, so owning a mini is very much like owning a full-sized horse.
Additionally, if you'll be boarding your mini, expect to pay boarding costs close to what you would pay for a full-sized horse. Some barns offer discounts for boarding minis, but others charge the going rate for a stall no matter how small the horse is.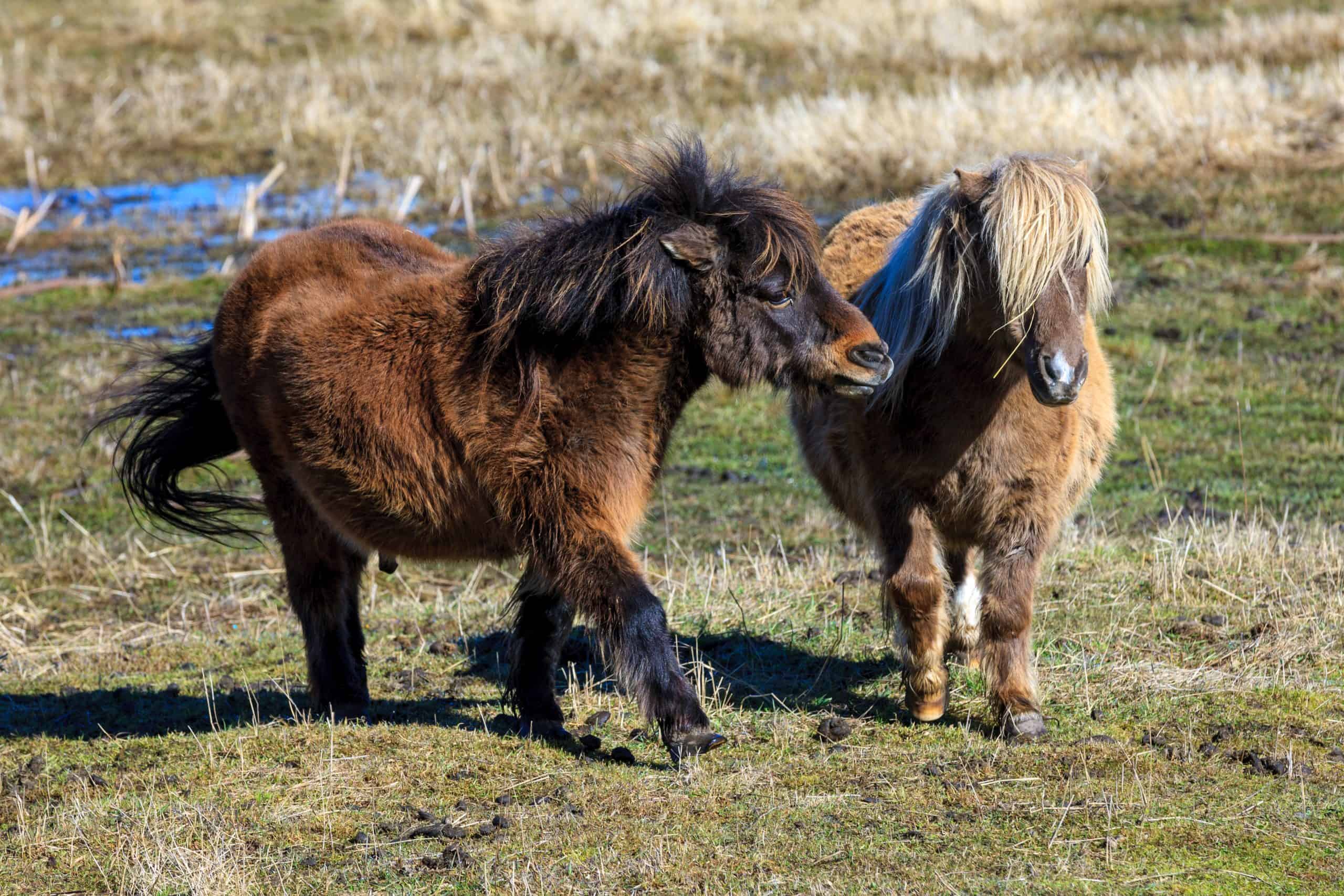 Minis Require Training and Regular Handling
Just like horses, minis require training and regular handling. You won't be training your miniature horse to ride, but your mini will still need to be halter trained and taught other basic skills. Exercise is extremely important for keeping them at a healthy weight, so you'll also need to train your mini through lunging and groundwork.
The methods used to train mini horses are similar to those used to train standard-sized equines. And while most minis are friendly and have great personalities, that doesn't mean they can't be stubborn or unfocused. You'll need to commit yourself to a regular training schedule to keep your mini's manners in check.
Minis Require Weight Monitoring
As we already talked about, minis can quickly become overweight. With such a small stature, even a few extra pounds around their middle can threaten their health. It puts strain on their joints as well as their heart. Movement will become uncomfortable, and their general quality of life will be diminished.
When you buy a mini horse, you will need to carefully monitor their weight. If you look at your mini every day, it can be hard to notice when they gradually gain weight. It would be great if you had a large scale in the barn, but most of us aren't that lucky. It's more realistic to measure your mini's middle on a regular basis and schedule vet visits for accurate weight checks. If the vet thinks your mini is at risk, you may need a way to restrict his diet to help him lose weight. You may need to put your mini in his own paddock so you can regulate how much he eats.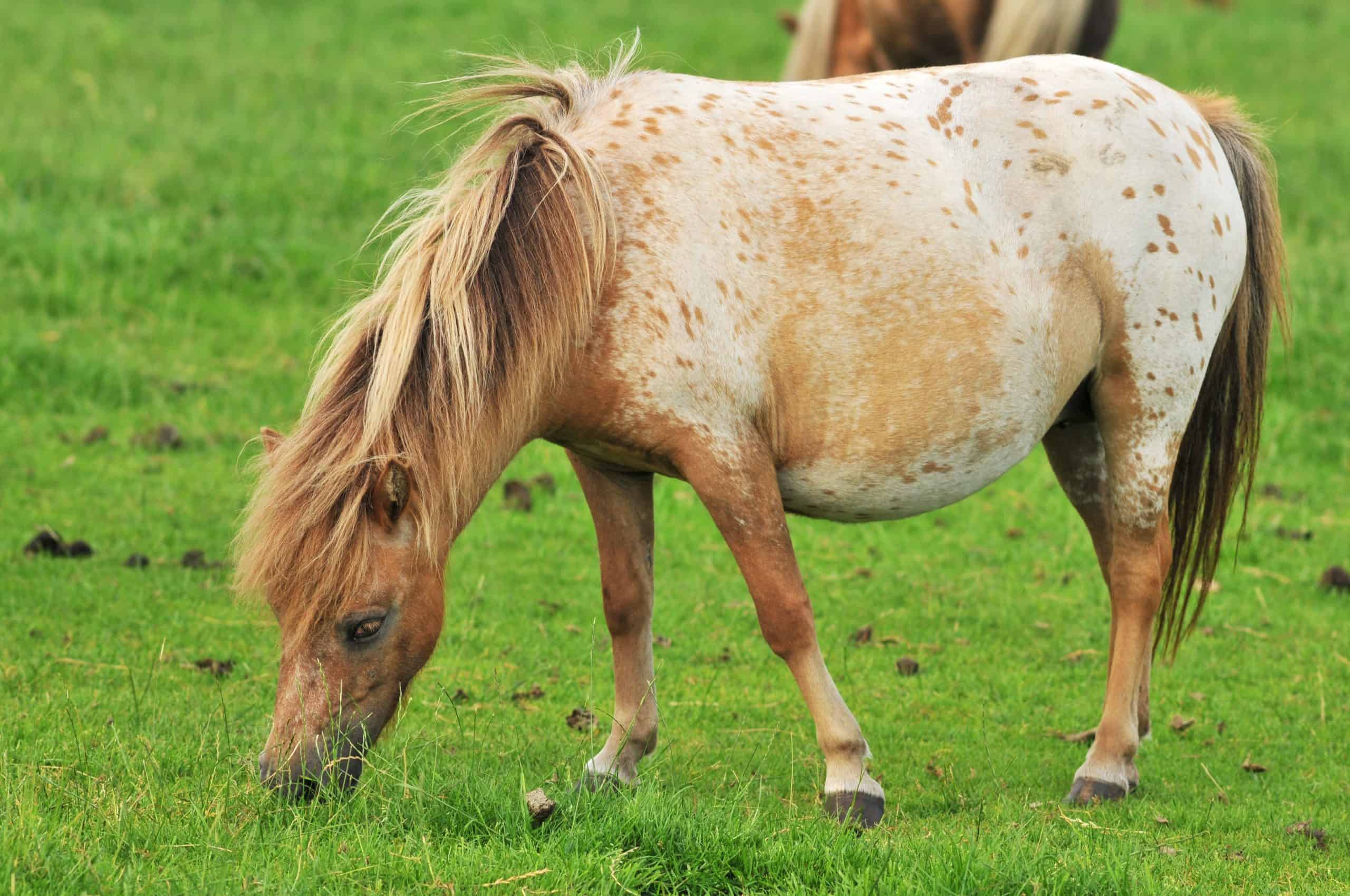 Your Mini May Need Special Fencing
If you plan on bringing your mini home to a horse farm, you may need to carefully assess your fencing. Depending on the size of the mini that you buy, you may need to add an additional lower line of fencing to prevent the horse from crawling under the existing pasture fencing.
Minis are friendly, but they're also playful and curious. If they learn that they can sneak out through the fencing, they'll likely do it again and again. It's best to secure your fence before you bring your mini home to avoid future problems. A mini might not be as fast as a standard-sized horse, but they still have impressive skills when it comes to playing catch-me-if-you-can.
Minis can be a lot of fun to have around the barn, but you need to make sure that you're up to the task of providing them with the care that they need.
Did you learn anything new about miniature horses? Be sure to share this article with your fellow horse lovers!