If you blanket your horse, then you will need a few different types of blankets to get through the winter. Are you prepared? Make sure that these five types of blankets are ready in your barn.
1. Rain Sheet
A rain sheet is the perfect way to beat the chill of a cold rain. Waterproof but lightweight, it's a great sheet for days when the weather is milder but there's still a chill in the air. Rain sheets can also be thrown on top of non-waterproof sheets or blankets as a temporary fix when the weather is bad.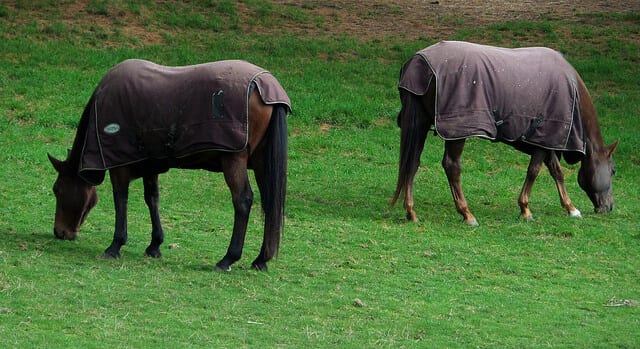 2. Turnout Blanket
Your horse will need a waterproof turnout blanket made of rugged material to keep him warm during the winter. Turnout blankets come with different levels of fill, so it's up to you to choose the blanket weight that is best for your horse. It's a good idea to invest in a medium-weight and a heavy-weight turnout blanket so that you can adapt your blanketing to the changing winter weather.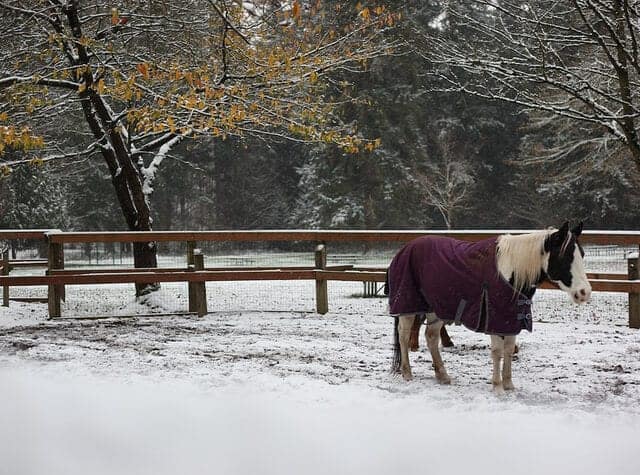 3. Cooler
If you ride your horse during the winter, then you will definitely want to have a cooler on hand. A cooler should cover most of your horse's body and helps to cool him down without him catching a chill in the winter weather. Coolers are typically made of fleece or wool – if you can, opt for a wool cooler which does a better overall job of drawing moisture from your horse's coat while keeping him warm.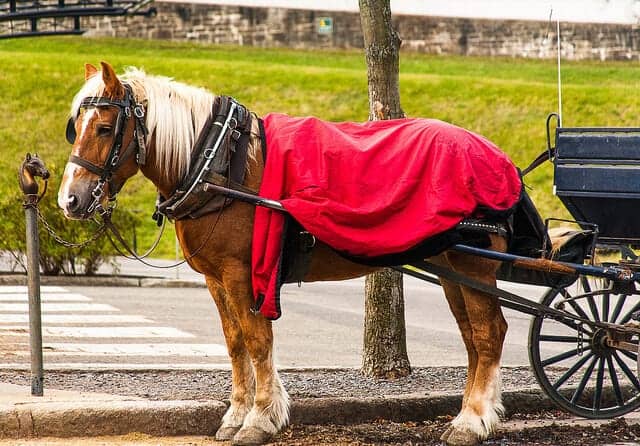 4. Stable Blanket
Having a few different stable blankets in your barn can help to keep your horse comfortable indoors. A stable blanket isn't waterproof, but comes in different weights to help keep your horse warm while inside. Consider investing in a lightweight stable sheet, a medium-weight stable blanket, and a heavy-weight stable blanket so that your horse is ready for any weather.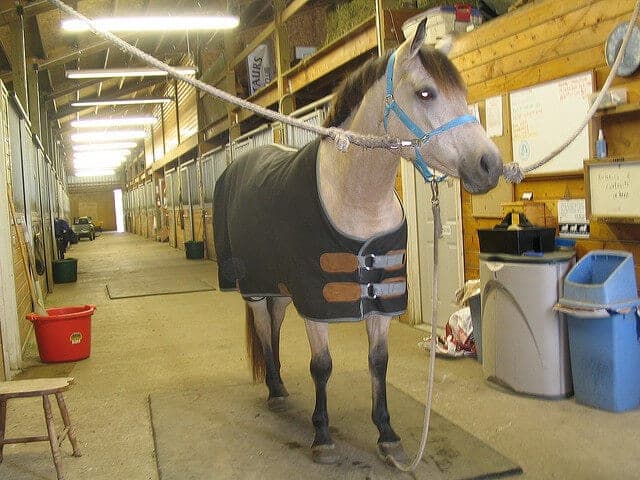 5. Quarter Sheet
When you pull your horse's blankets up, tack him up, and hop on for a cold winter ride, the chilly air can be a shock to his body. Cold muscles take longer to warm up than warm muscles do, so a quarter sheet provides a great way to keep your horse's larger muscles warm as you begin and end your ride. The quarter sheet covers the muscles of your horse's lower back and hind end, allowing him to warm up gradually in the cold winter weather.
These five types of blankets will ensure that you're well-equipped to keep your horse warm and comfortable this winter.