Keeping your horse drinking enough water becomes more important than ever when temperatures dip below freezing. Even when temperatures are frigid, your horse needs continuous access to unfrozen water. These five tips can help you to give your horse water in freezing temperatures.
Haul Hot Water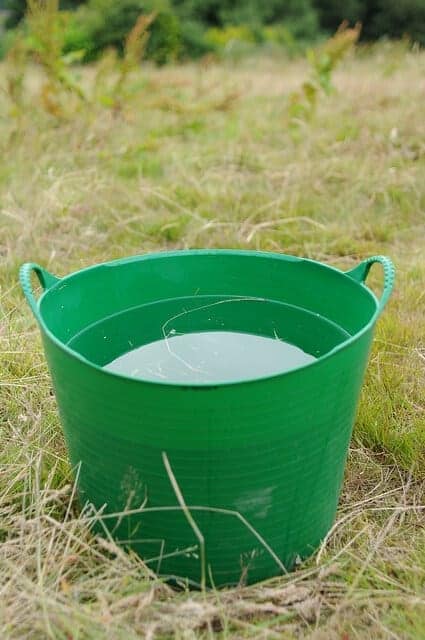 If you're lucky enough to have nearby access to hot water, then you can haul hot water to the barn. Combine a bucket of hot water with a bucket of lukewarm or cold water to bring the temperature down before you allow your horse to drink the water.
A quick tip: Hot water actually freezes faster than cold water does. Giving your horse warm water can encourage him to drink – horses prefer lukewarm water over ice water – but you may need to replace the water faster than you normally would in order to keep it from freezing.
Use Heated Buckets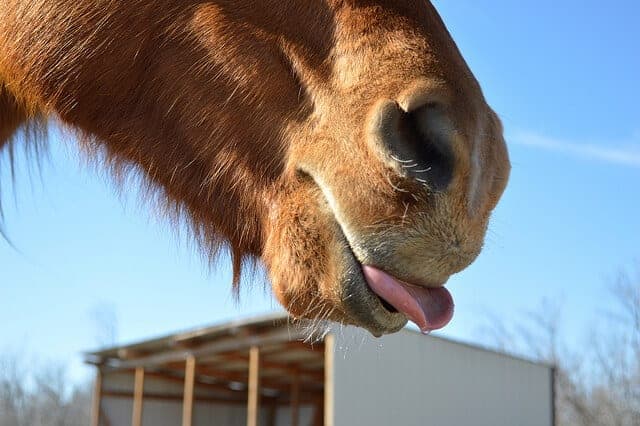 Heated buckets are a great way to keep your horse's water from freezing. Heated buckets require electrical power, and it's important to make sure that all electrical cords are kept out of your horse's reach. While you may notice a slight spike to your energy bill, heated buckets are relatively energy efficient, and it's worth it if you know that your horse's water will not freeze overnight. To save energy, unplug the buckets whenever your horse is not in his stall to use them.
Put a Ball in Your Horse's Bucket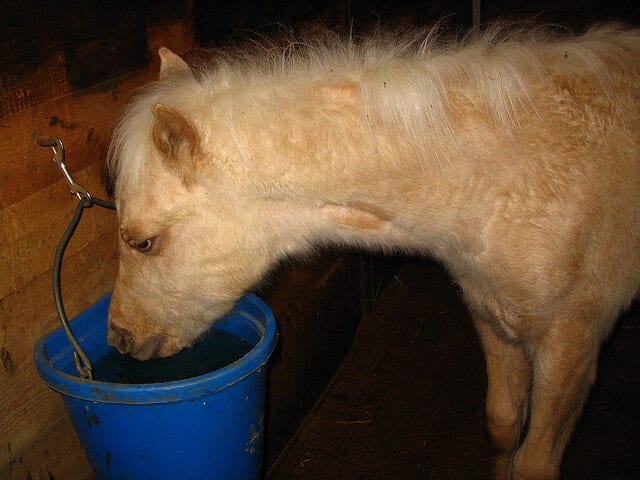 If you're not dealing with frigid temperatures, you may be able to get away with a simple trick to keep your horse's water from freezing. Put a floating ball in your horse's bucket. As the ball moves and bobs around, it helps to break up any ice that is beginning to form.
The trick here is to choose an appropriate ball. You want a ball which is too large for your horse to swallow, but it also needs to be small enough so that your horse can still drink out of the bucket when the ball is in it.
Use Insulated Buckets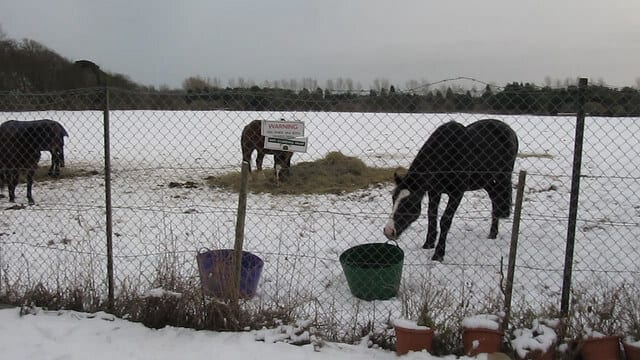 Insulating your horse's buckets is another great way to keep water from freezing. There are store-bought bucket insulation systems made just for horse buckets, or you can insulate your own bucket. If you choose to insulate your own bucket, then make sure that you build a structure around the insulation, like a wooden box, so that your horse can't get to the insulation itself.
Install Trough Heaters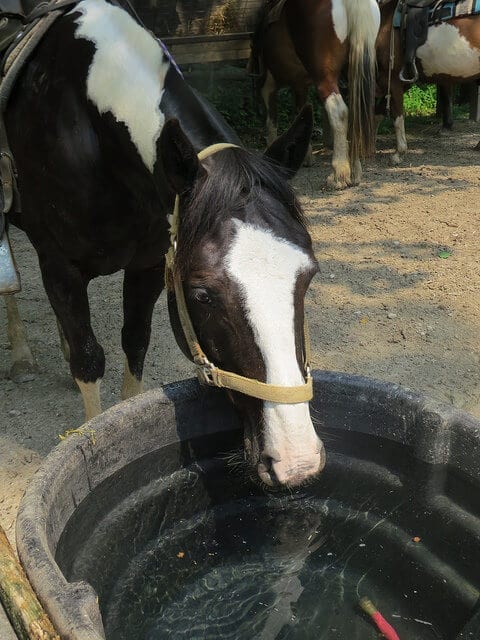 Your horse's water trough will also need to be kept above freezing. Installing a tank heater can help to ensure that the trough water does not freeze. Make sure that you use an exterior grade extension cord, and that your horse cannot access the extension cord. When buying a trough heater, buy one which is new, not used – as trough heaters age, they can wear down and start to emit electrical charges through the water, which will cause your horse to stop drinking.
Keeping your horse's water from freezing requires a bit of work, but if you have electricity in your barn, the task isn't that difficult.