In the perfect world, horses would roam in a pasture with luscious grass and plenty of room to run. Unfortunately, that isn't the case in a realistic world and some horses are stalled for various reasons including weather, lifestyle or health. Stall boredom can have a negative psychological effect and can result in abnormal behavior in horses. Some horses can tolerate stall life well and adapt, but many will turn to cribbing or pawing at the floor. Here are some nifty tricks to keep your horse's brain in a more positive atmosphere while being stalled.
Use a Small Mesh Net
A day in the life of a horse usually consists of foraging. Using a small mesh net instead of loose hay will keep your horse busy taking out bits at a time instead of gobbling it all down at once.
Hanging Kabob Treats
Of course, something entailing food is going to be most motivational for your horse. There are many hanging treat toys on the market. But they also make a nice DIY project! All you need is a treat that your horse loves and a rope! If that happens to be an apple, drill down the cord and string the apple and any other goodies through the rope. Think of it as one of those macaroni necklaces you made as a kid – but bigger and edible. Hang the rope on the wall of your horse's stall. Be sure to use durable, thick rope.
Milk Jugs
Although Jolly Balls are a favorite by many, a horse toy is also easy to make! Hang a couple of milk jugs from a rope and fill the jugs with pebbles, something to make a little noise to help curb horse stall boredom. This works well for younger horses especially – once they figure out how to make noise, there's no stopping them. It will remind you of a dog that just found out their toy squeaks.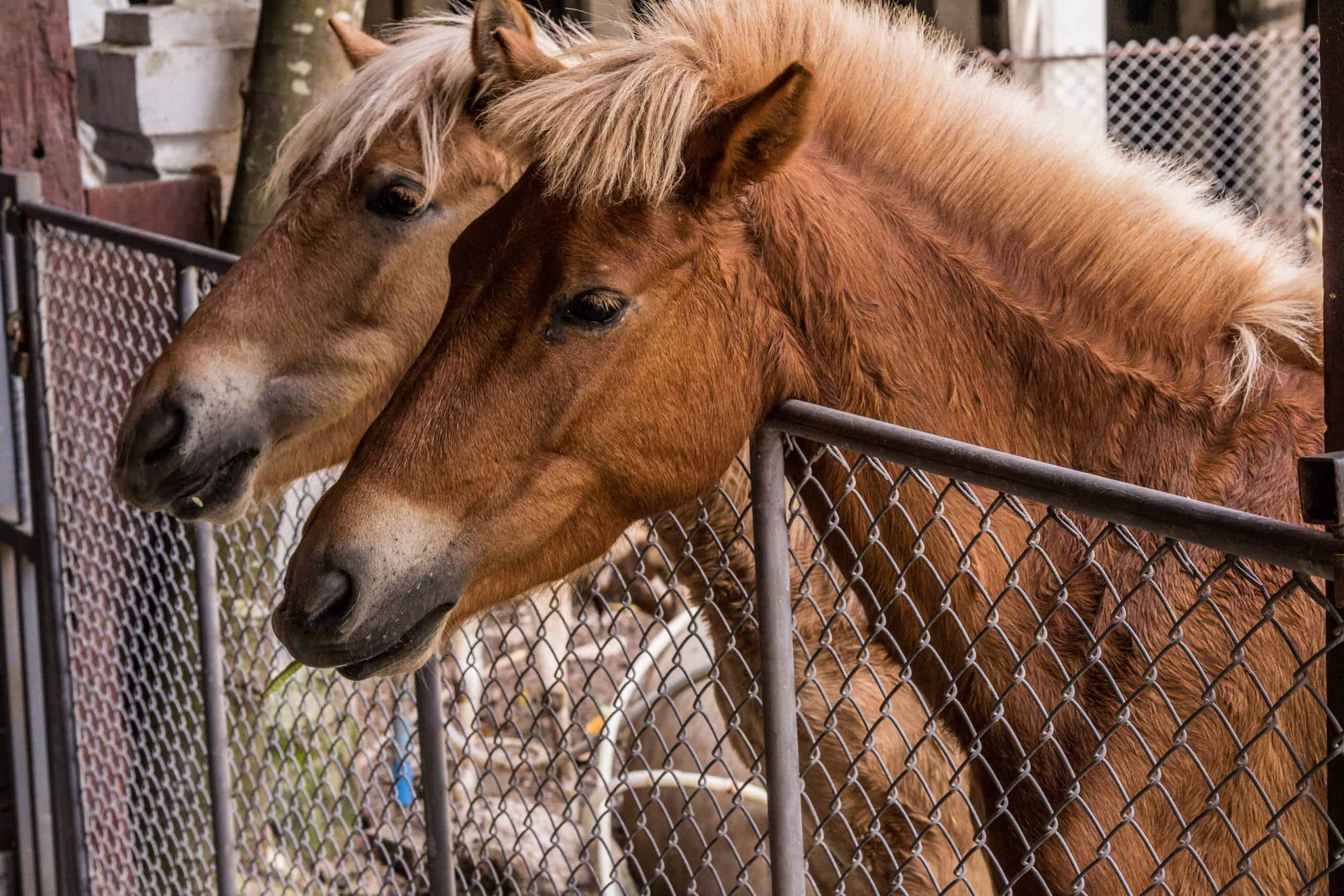 Puzzles
Your goal is to keep your horse's mind occupied, so give them a puzzle. Take a plastic ice cream bucket or the milk jug and cut holes in it, inside place a few treats then hang it on the wall. The trick is your horse will need to figure out how to get the treats out. This is a fun way to get creative and see how smart your horse is!
Beachball or Basketball
Put a durable beach ball or basketball in a hay net and hang it high enough so that your horse can't get their legs tangled up. The ball will be a good toy to throw around without too much noise. They can also rub against it and the ball can perhaps help with head-shy horses.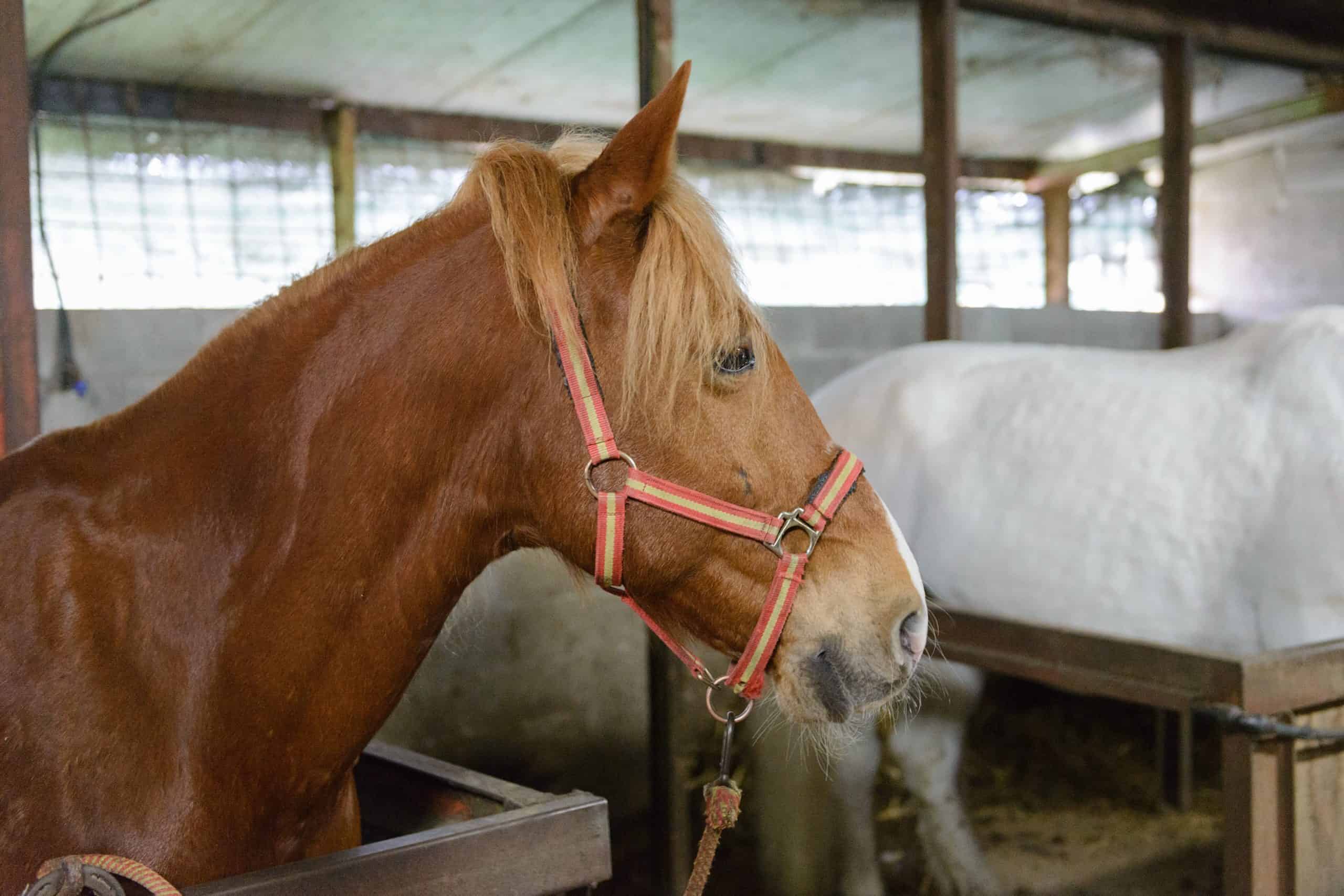 Rotating Salt Licks
Your horse needs salt in their diet and rotating salt licks are a great option for stalled horses. They help with stall boredom while helping your horse get their salt intake – two birds with one stone.
If your horse stays in a stall most of the time, they still need to get out and stretch their legs – whether in an arena or paddock. But with these tricks, you can help make their stall stay more appealing. What toys have you made for your horse?
About the Author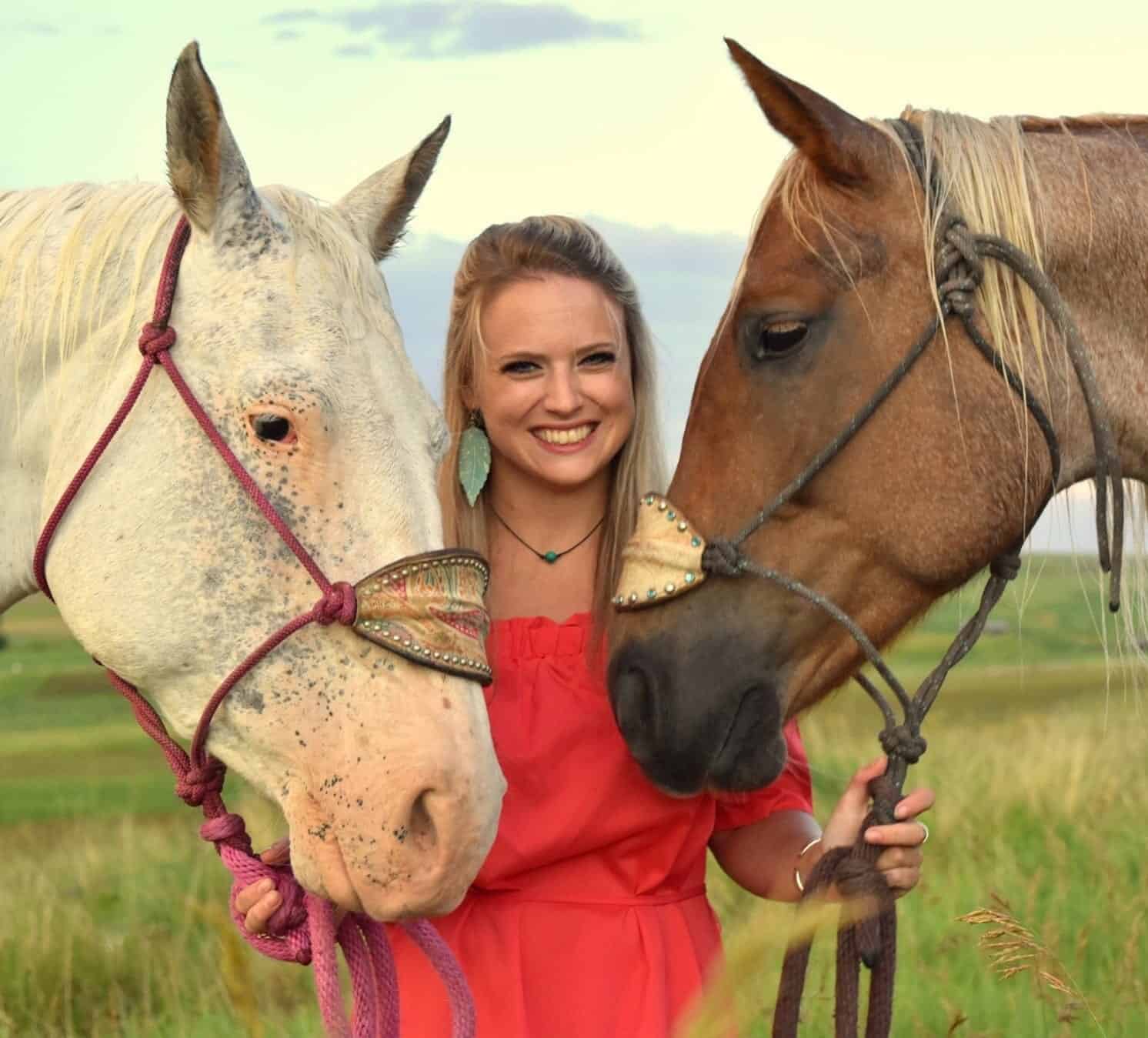 Dani Buckley is a small-town resident in Montana. She is a veterinary technician manager and mom of eight four-legged kids – 5 dogs, 1 cat, and 2 horses. When she moved back home to Montana, her horses and her dogs moved with her (Carbon and Milo). The pack grew by three when she moved in with her boyfriend, Cody. Altogether there is a German Shepard (Lupay), a Border Collie (Missy), a Blue Heeler (Taz) and her two adorable mutts.
Her horses are her free time passion – Squaw and Tulsa. Dani has owned Squaw for 17 years and this mare has made 2 trips across the country with Dani! Squaw is a retired rodeo and cow horse. Her other mare, Tulsa, is an upcoming ranch horse. The girls have an unmatched personality and bond with Dani. She has been around horses her entire life and rodeoed throughout highschool and beyond. Now, she enjoys riding on the ranch, working cattle and trail riding.