Horse blankets can be pricey investments, and you want the blanket that you choose to be just right for your horse. Sure, you want what's best for your horse, but you also have to be reasonable within your budget. Be sure to consider these six factors when choosing a horse blanket.
Denier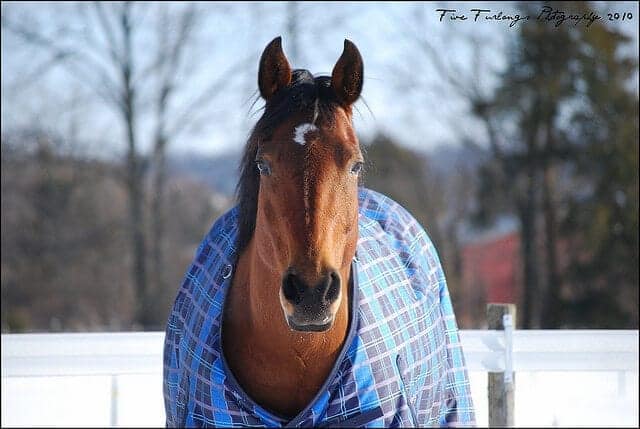 A blanket's denier is a rating which refers to how tough the outer layer of the blanket is. The higher the denier, the tougher the exterior layer and the more wear the blanket can hold up to. Denier is particularly important if you will be turning your horse out with other horses – a higher denier means that a blanket might not tear if another horse bites or pulls on the blanket. Denier matters less for stable blankets, which see less overall wear and tear.
Fill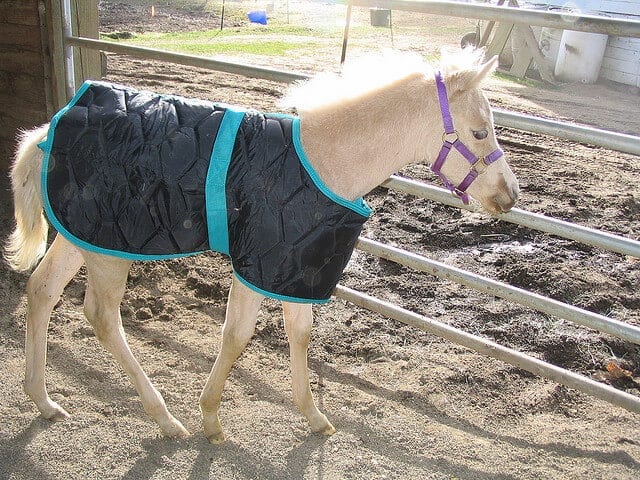 The fill of a blanket determines how warm it is. Blankets typically come in medium and heavy weights, though extra heavy weights are also available. Depending on your climate, your horse may be able to get through the winter with a medium weight blanket, but if you see bitterly cold winters, then he may need both a medium and a heavy weight.
Waterproofing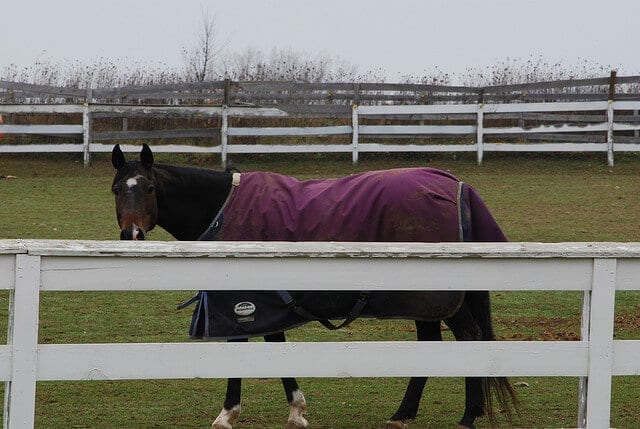 If you are buying a turnout blanket, then it's very important that the blanket is waterproof. Most turnout blankets that you buy new will be waterproof, but if you're buying a used blanket, you will need to find out if that blanket's waterproofing is still effective.
Sometimes you can re-waterproof a blanket using a specific wash/treatment intended for that purpose, but this isn't always totally effective.
Color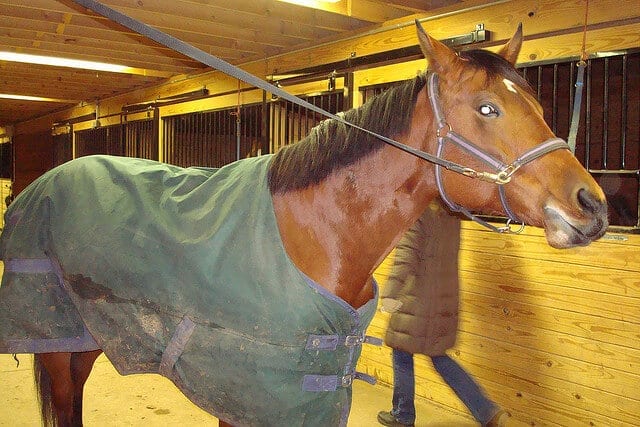 While the color of a blanket will typically be your last consideration, it may matter for a number of reasons. Some barns require that you have blankets in particular colors, or that you stay away from wild patterns. It may also be a good idea to buy a brightly colored blanket if your horse is turned out near a wooded area during hunting season.
Price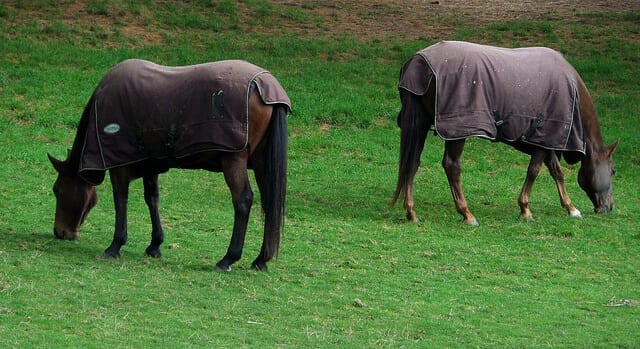 Horse blankets come in a wide variety of prices. While it's tempting to buy the lowest priced blanket that you can find, remember that you don't want to sacrifice quality for a deal. Try to buy blankets at the end of the winter when they're on clearance so that you can both save money and stock up for next year.
Fit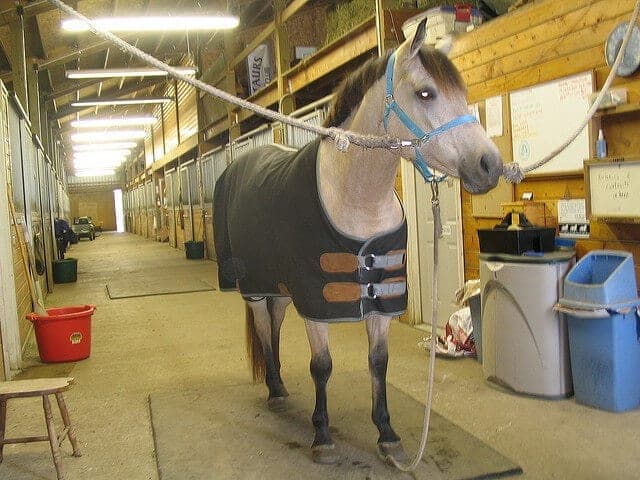 Even if every other factor about a horse blanket is great, it's still useless to you if it doesn't fit your horse correctly. A blanket which is too big or too small won't provide your horse with proper coverage, and can result in significant blanket rubs.
Before you buy any blanket, take the time to measure your horse so that you know what size he is. When trying a new blanket on your horse, put a sheet beneath it so that if it doesn't fit, it will still be clean enough to return.
Don't be afraid to ask questions – getting the right information can help you to choose the blanket that's just right for your horse.