Putting a horse on stall rest can be a challenge. Some horses get very worked up, others get bored, and some turn destructive. Here are 6 tips that you can put to work to better manage your horse on stall rest.
1. Choose Stall Location Carefully
The location of the stall that you use for your horse can set the tone for his stall rest. Boredom is a major problem which faces horses on stall rest, so try to find a stall which is centrally located. A stall in the middle of a busy barn will provide your horse with plenty of entertainment throughout the day, keeping him happier.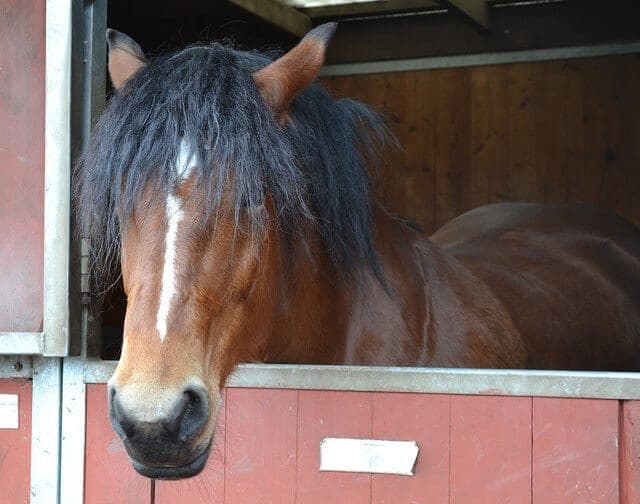 2. Adjust Diet Accordingly
If your horse has been in intensive athletic work and now has to be on stall rest, it will be a good idea to adjust his diet. Your horse has probably been eating a large amount of grain to supply him with sufficient energy, but now he doesn't need that energy anymore. Try to reduce your horse's grain intake and up his hay intake so that his food lasts longer and his energy level is manageable.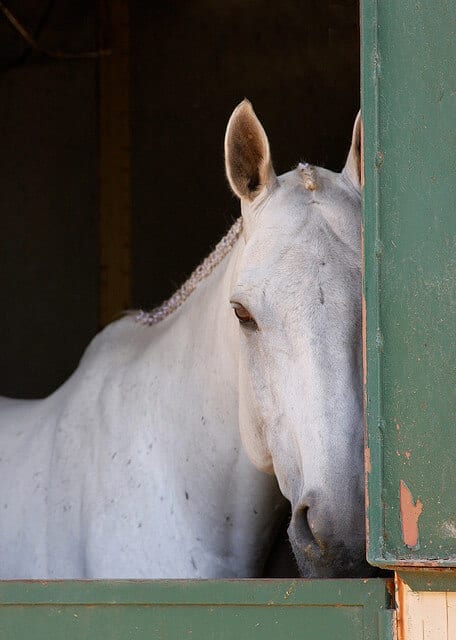 3. Use Music
If the barn is quiet during the day, try leaving a radio playing softly for your horse. Opt for a soothing type of music, such as classical music – many horses seem to appreciate the background noise, especially in an empty barn.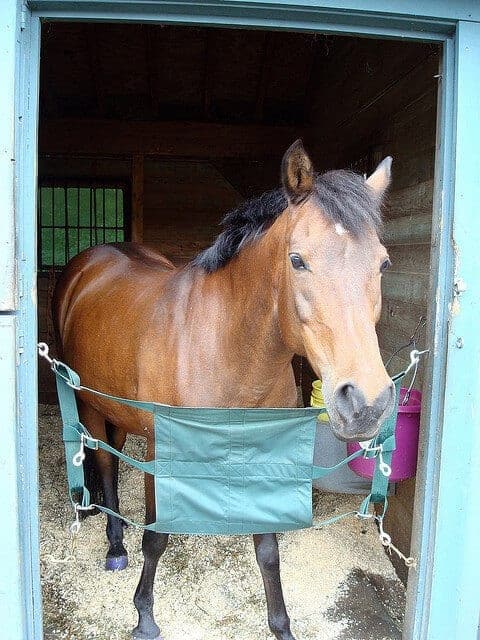 4. Have a Buddy Close By
If your horse is closely attached to other horses, then you may want to try to have at least one other horse in the barn with your horse during the day. You can rotate horses in so they spend just a few hours inside with your horse, but your horse always has a buddy available. Many horses find having a buddy present to be reassuring, so you may see your horse relax and settle into his stall rest if a buddy is close by.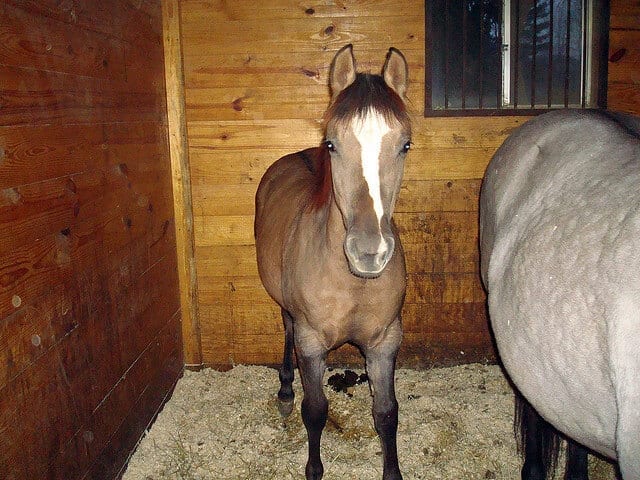 5. Add Stall Toys
If your horse starts to get bored, try adding in stall toys. There are countless stall toys that you can buy to help keep your horse occupied during the day. The distraction of stall toys may help reduce unwanted behavior like weaving and cribbing.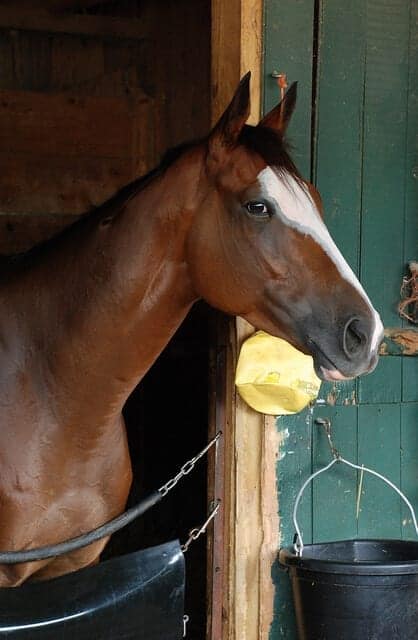 6. Spend Time With Your Horse
It can be helpful if you make a point of spending time and interacting with your horse while he is on stall rest. Activities like grooming and massage (with your vet's approval) can help to break up your horse's day and provide him with some distraction.