It's important to care for your horse's hooves year-round, but the winter weather requires special hoof care techniques.
Are you using these six ways to care for your horse's hooves in the winter?
Use Appropriate Shoes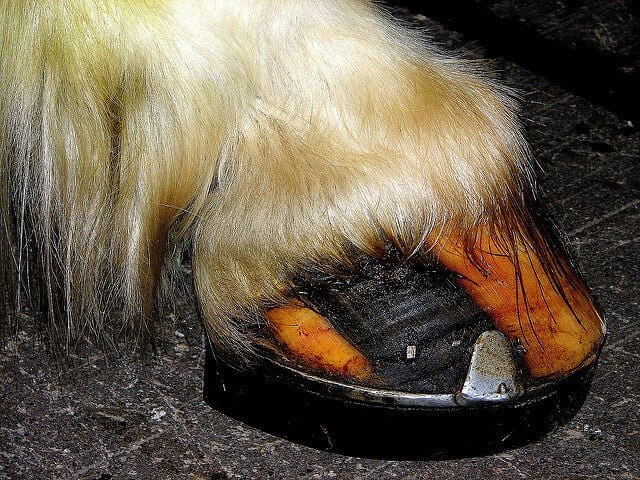 If your horse wears standard shoes, they can quickly become hazardous when he walks over snow and ice. Talk with your farrier about appropriate shoes for your horse, such as snow shoes or studded shoes. You may also opt to pull your horse's shoes for the winter, since a horse's natural hooves provide him with good traction over icy areas. If you choose to pull your horse's shoes, though, do so while the ground is still soft so that your horse's hooves have time to adjust to the ground.
Stay Up to Date With Farrier Visits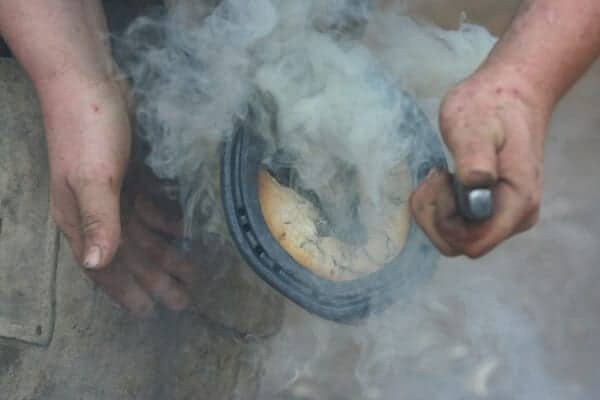 It may be tempting to stray from your farrier schedule a bit during the winter, especially if you're not riding your horse as often. While the growth of your horse's hooves will slow down a bit during the winter, it's still important to make sure that he receives regular farrier visits to keep his hooves appropriately trimmed.
Clean Hooves Regularly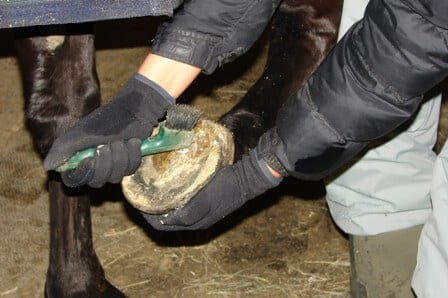 During the winter, your horse likely encounters mud, snow, and ice. Pick out his feet regularly to help prevent thrush from forming. If your horse does develop a case of thrush, then treat it promptly.
Give Hooves a Chance to Dry Out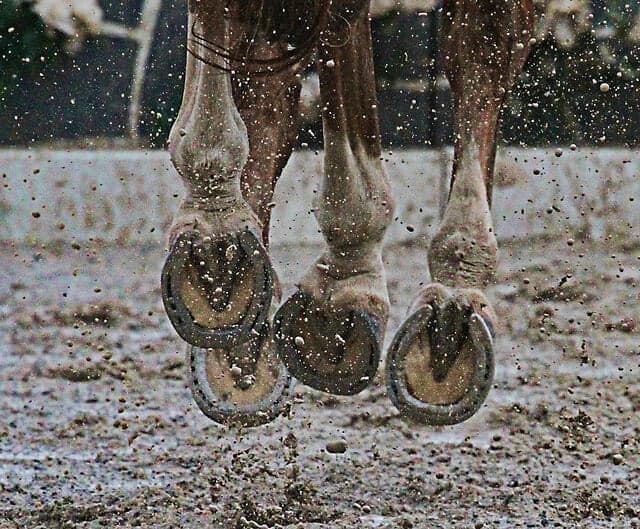 If your horse stands out in the snow for most of the day, be sure to bring him inside at some point so that his hooves can dry out. You might also provide your horse with a shed or other shelter in the field where he can dry off. Oversaturated hooves can become soft and weak.
Clean Stalls Daily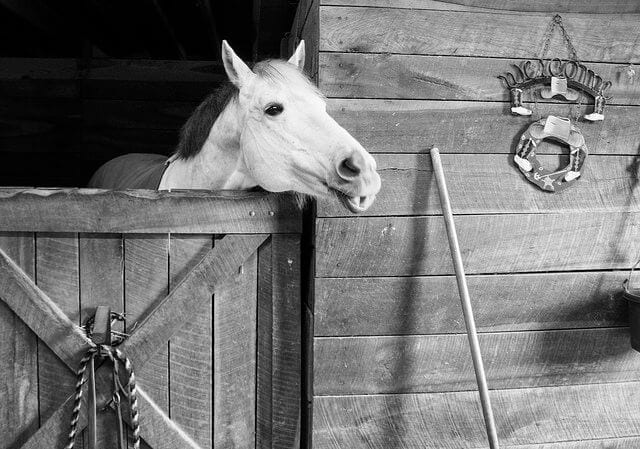 Sometimes winter weather will require that your horse stays inside. Clean his stall on a daily basis, and try to clean it twice a day when he's in for a 24-hour period. Standing in wet or dirty bedding can cause thrush.
Continue With Hoof Supplements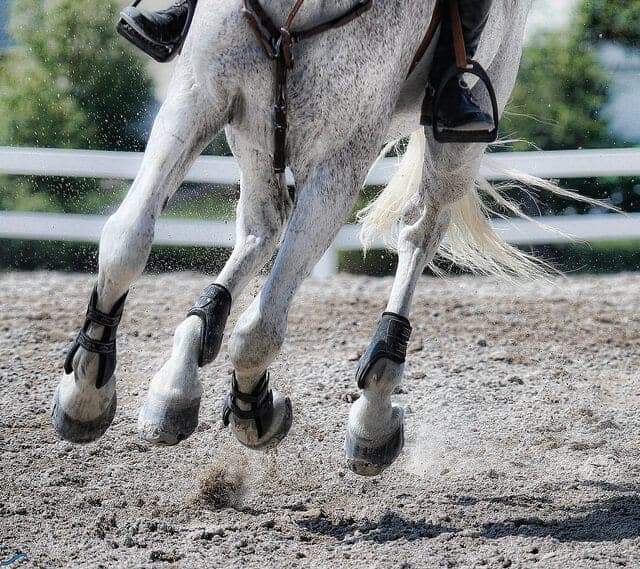 While you might not be riding in the winter, it's important to continue feeding your horse his hoof supplements. It takes about a year for your horse's hoof to regrow, so if you're feeding your horse hoof supplements in the summer, you want to continue feeding them in the winter so that his hooves are uniform in strength and quality.
Horses' hooves are tough and strong, but they require a little extra care in the winter to keep them healthy.