Could your horse's tail use some improvement? Tails are frustrating to care for because they grow slowly and break easily, but here are six ways that you can help your equine friend to grow a better tail.
1. Brush Out By Hand
The hairs of your horse's tail are delicate, so be very careful whenever you need to brush out the tail. It is best to brush out the tail by hand so that you can work out the knots gently without breaking the hair. If you do use a brush, then start by working from the bottom of the tail and moving upward. Go slowly and take your time to minimize damage.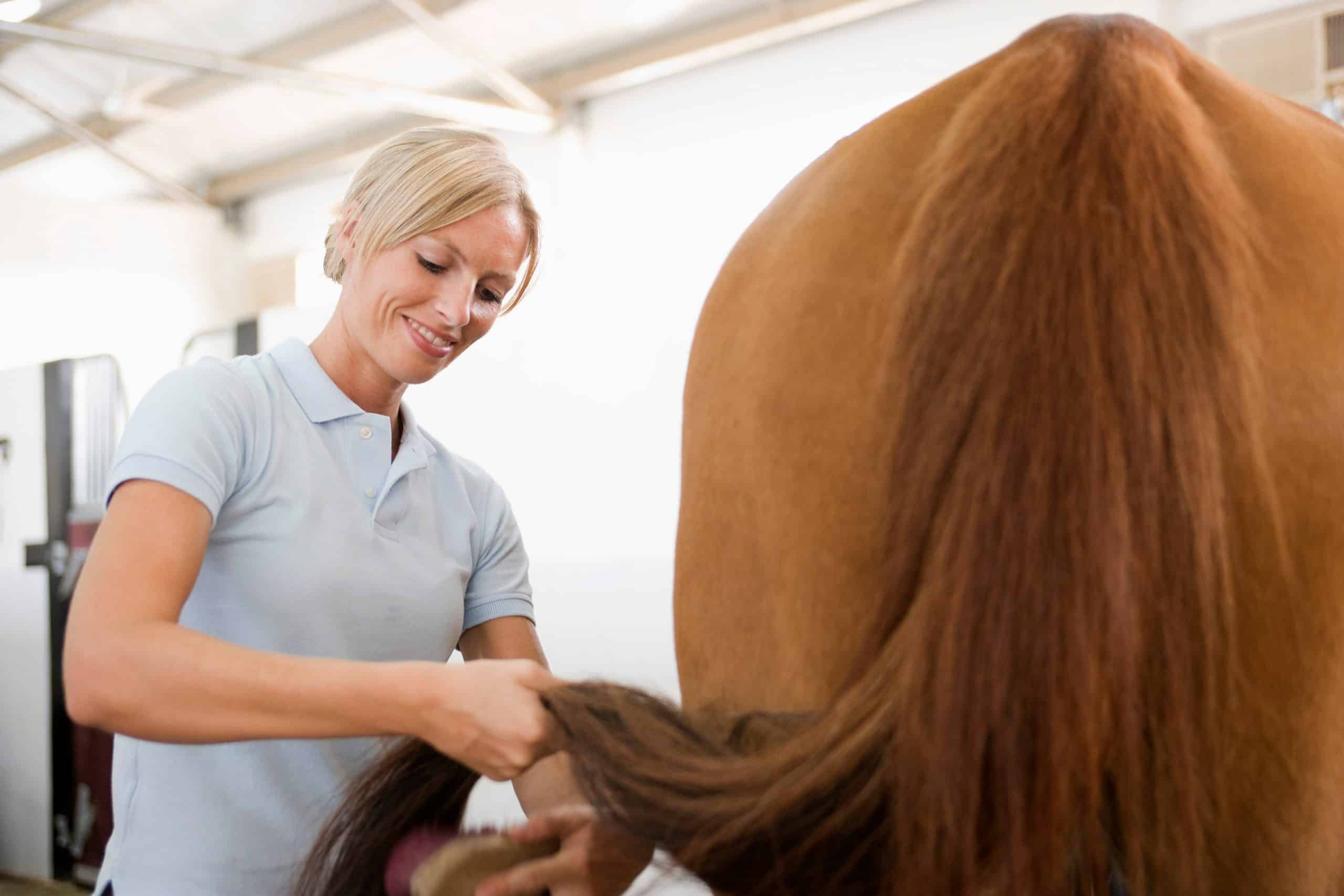 2. Use a Quality Conditioner
Using a quality hair conditioner on your horse's tail can make brushing out the tail easier. A quality conditioner will also improve the strength and hydration of your horse's hair, making his tail look healthier and fuller.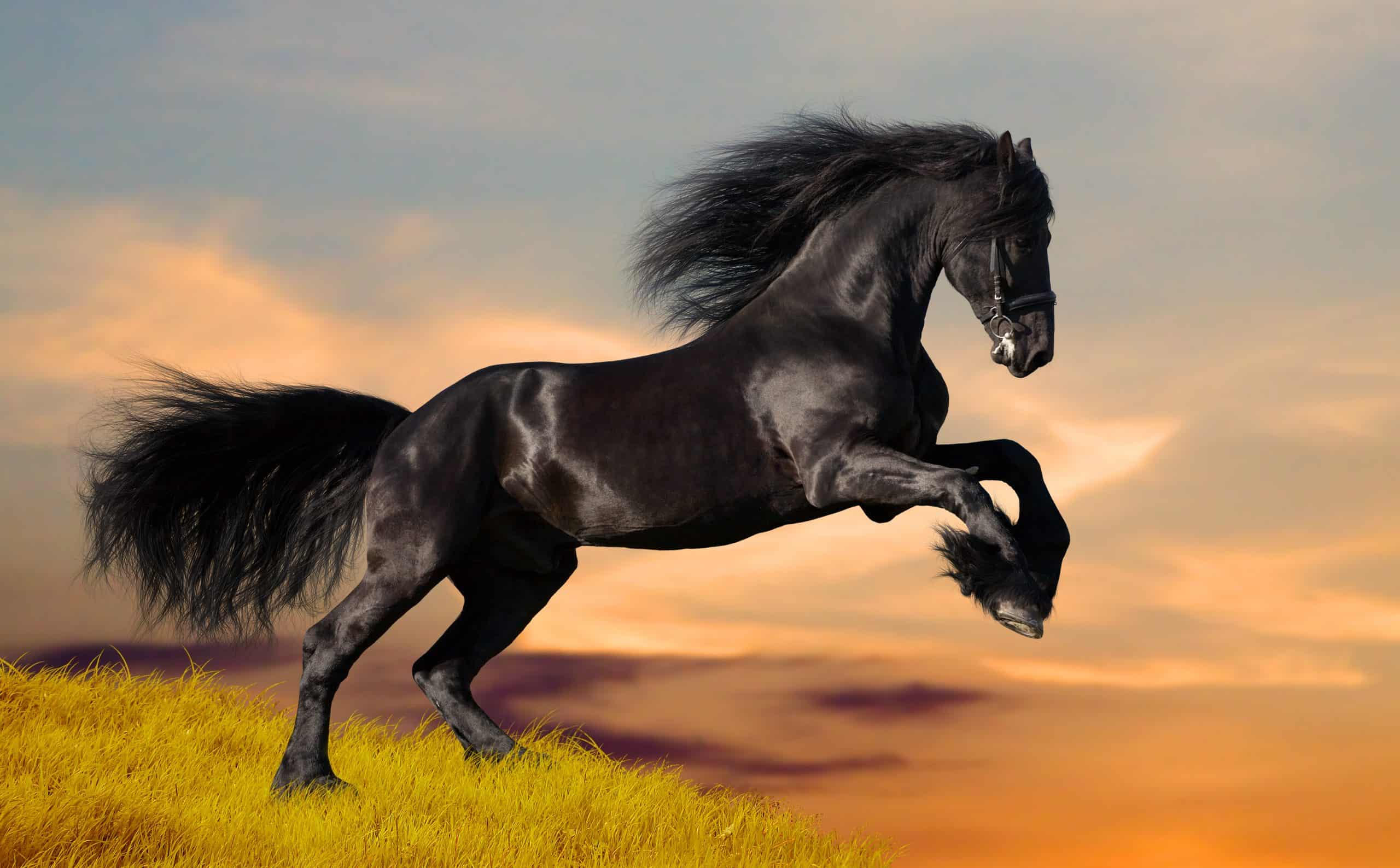 3. Learn to Tie a Mud Knot
If you turn your horse out in a muddy pasture, it's important to make sure that his tail doesn't drag in the mud. Mud can strain and break a tail, so learn to tie a mud knot to help hold the end of the tail up out of the mud. Just make sure that you untie the knot regularly when you bring your horse in.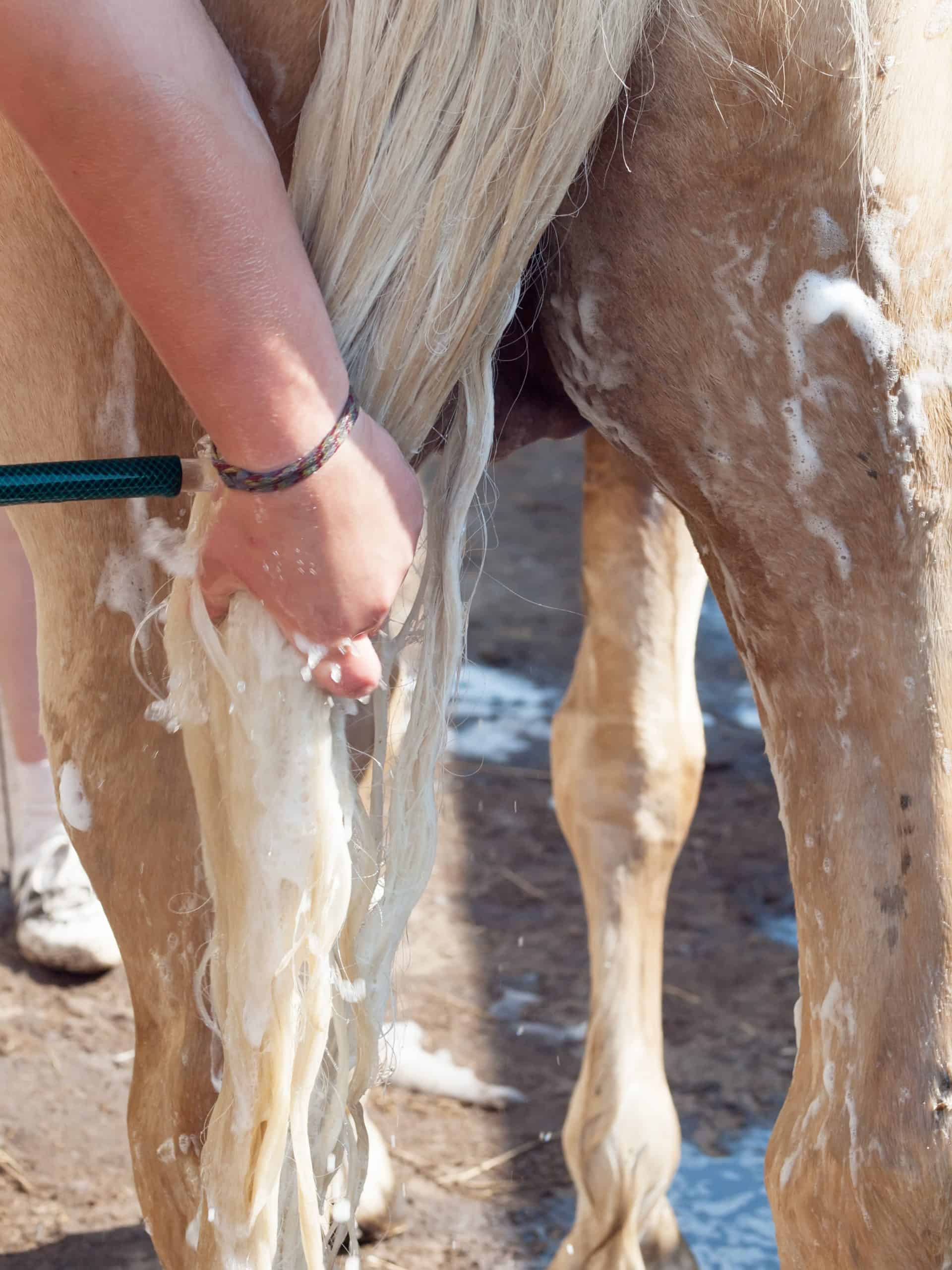 4. Deworm Your Horse Regularly
Pinworms can make your equine friend's tail itchy to the point that he rubs and scratches some of it off. Deworming your horse on a regular basis and keeping him in a pasture where you frequently pick up manure can lessen his chances of contracting pinworms.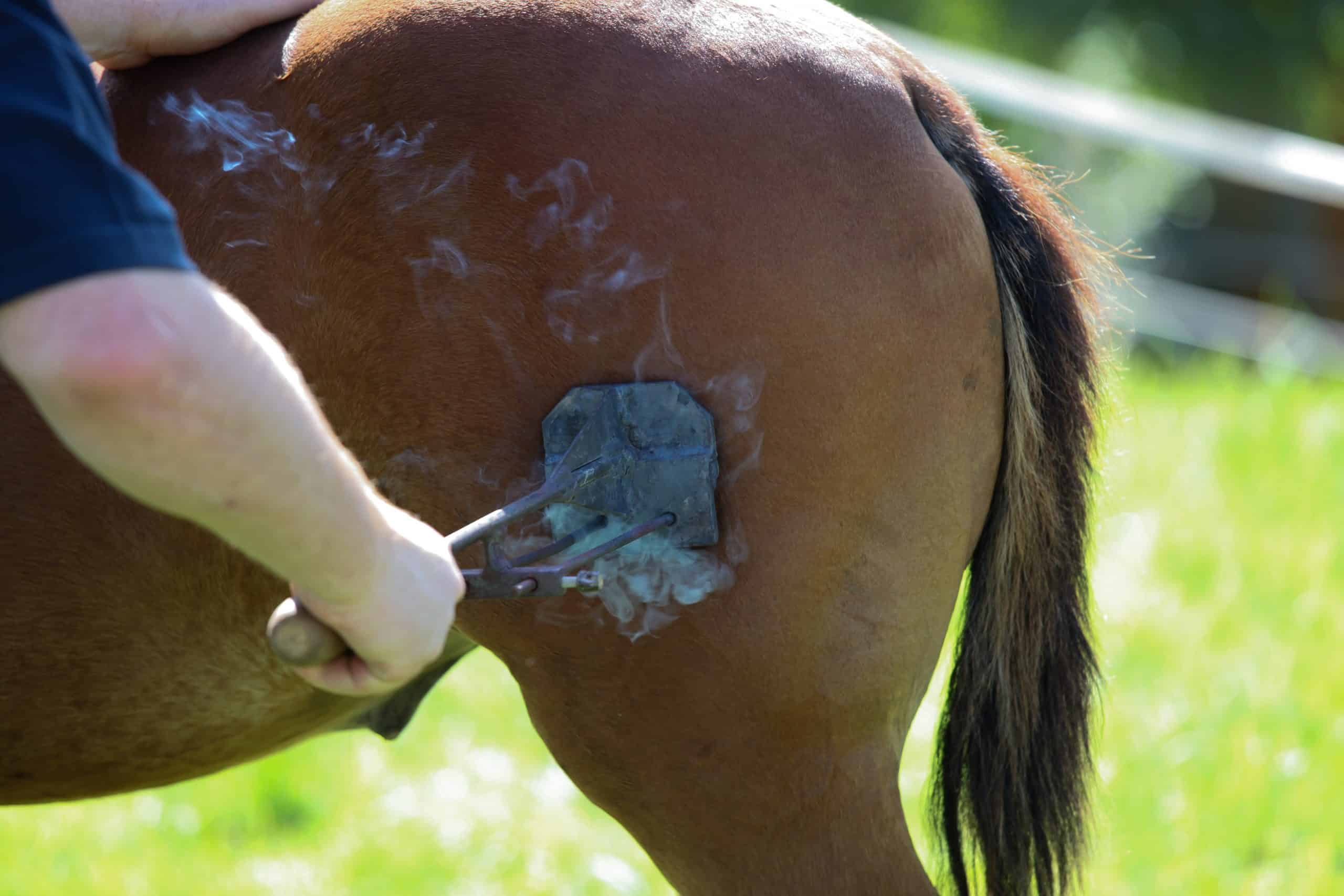 5. Use a Tail Bag
A tail bag is a good way to offer a tail extra protection, giving it time to grow. Tail bags come in a number of styles – some are braided around the tail, while others simply secure by means of Velcro. The bag serves as a barrier around the tail to keep it clean and protected. Many owners of show horses use tail bags when they ship their horses to help reduce the chance of a horse tearing out parts of his tail in the trailer.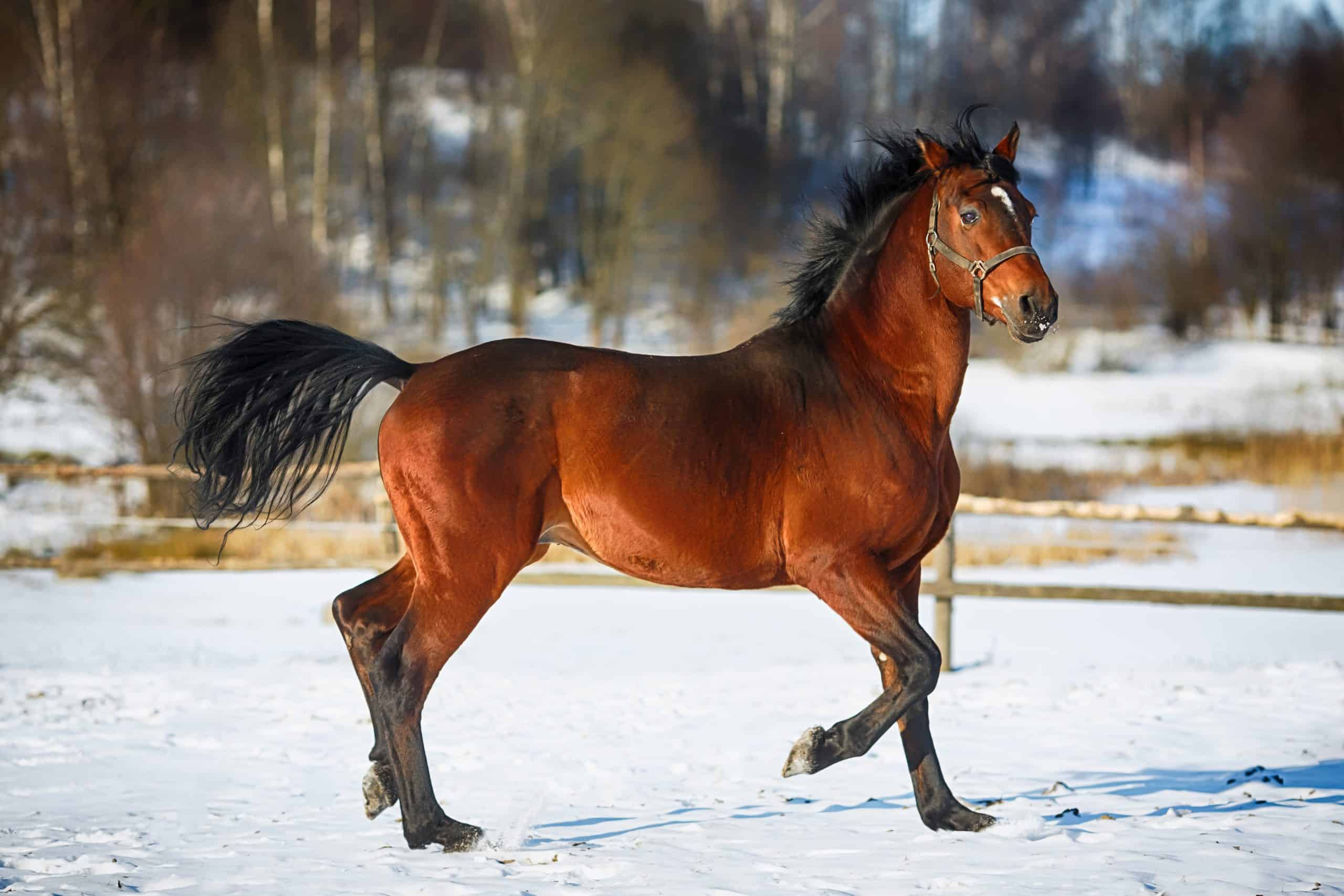 6. Provide Proper Nutrition
Your horse's tail will only be as healthy as your horse himself is. A horse needs proper nutrition in order to be able to grow a long, flowing tail. If your horse is undernourished or if his diet is lacking in nutrients, the quality of his tail will be lacking, also.