Are you tired of the chill of winter, frozen fingers, and cold toes while you're spending time in the barn? We've come up with six great ways that you can stay warm in the barn this winter. Got anything you want to add? Share with us in the comments section!
Dress In Layers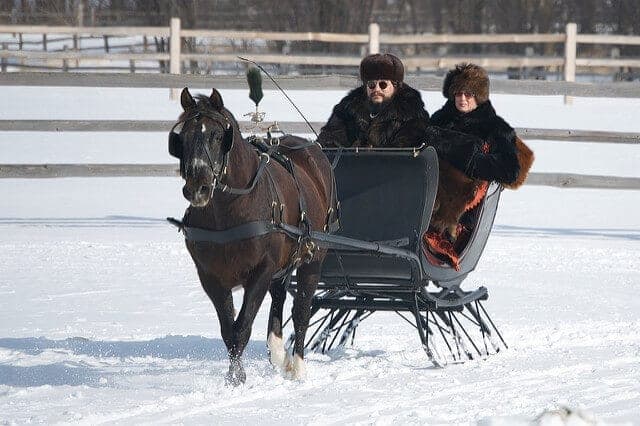 One of the best things that you can do to keep warm during the winter is to dress in layers. Your base layer should be a breathable layer which also wicks sweat from your skin. Then, keep building on layers until you're comfortable when you step outside. Don't forget to wear multiple pairs of socks which fit comfortably in your boots. As you warm up, remove layers to keep yourself from getting sweaty.
Invest in New Barn Doors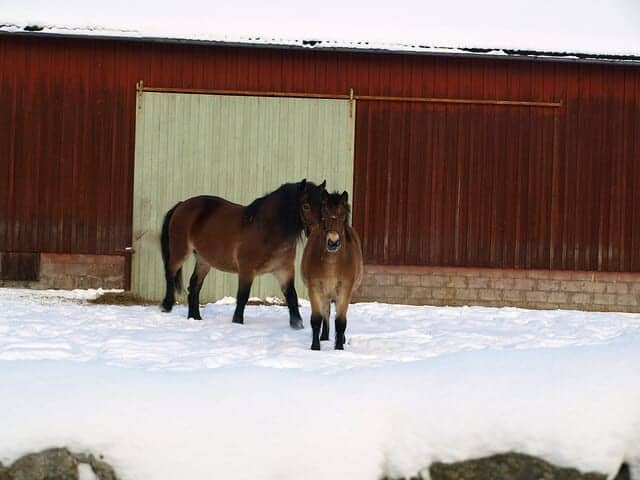 Drafty barns because of old or poorly fitting barn doors can make caring for your horse a chilly task. Consider investing in new barn doors before the winter hits. Barn doors which are properly sized and in good condition can keep wind and snow from drifting into your barn on the coldest days.
Keep Hay in Your Hayloft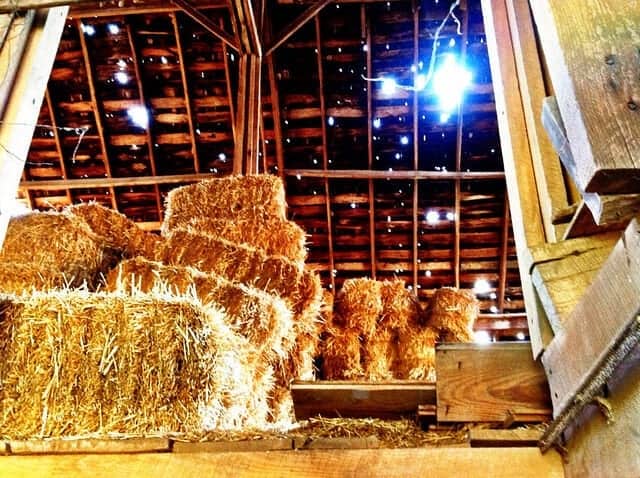 A hayloft full of hay can help to insulate your barn, reducing the amount of heat that is left through the roof. While you should always keep plenty of hay on hand during the winter, this is yet another reason to do so. A caveat: storing hay in the loft above your barn is a fire risk, and it's better to store hay in a separate building entirely. But if you must store hay in your hayloft, it can help to keep your barn warm during the winter.
Keep Horses Together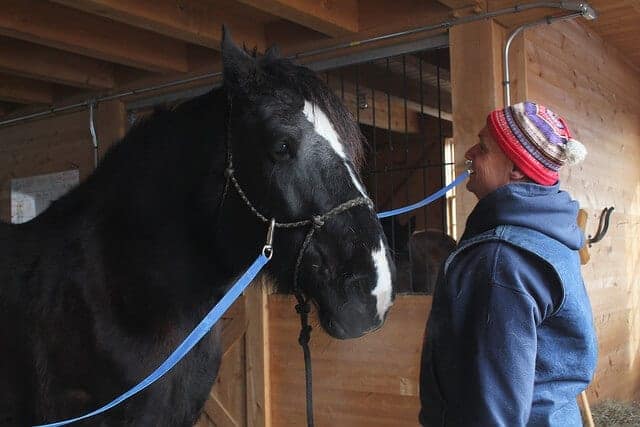 If you have a large barn with many unused stalls, then try to stall all of the horses together in a single block of stalls. If possible, close off an unused aisle or wing of your barn. The horses' body heat will help to warm the barn, making the working space more comfortable.
Use Hand and Foot Warmers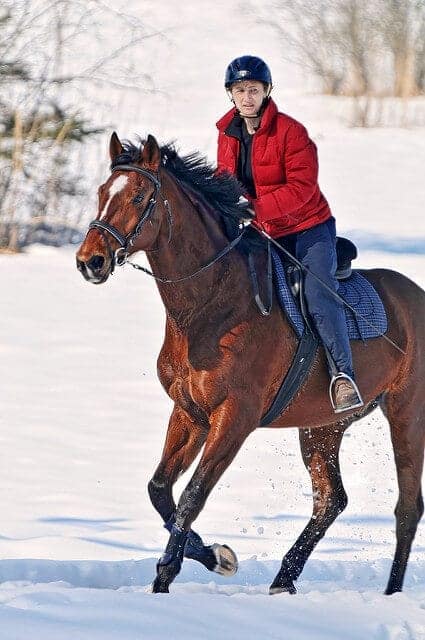 If you suffer from cold hands and feet, then consider getting some hand and foot warmers. These warmers can make a big difference in cold temperatures, especially when you're spending many hours in the barn.
Use Heaters with Caution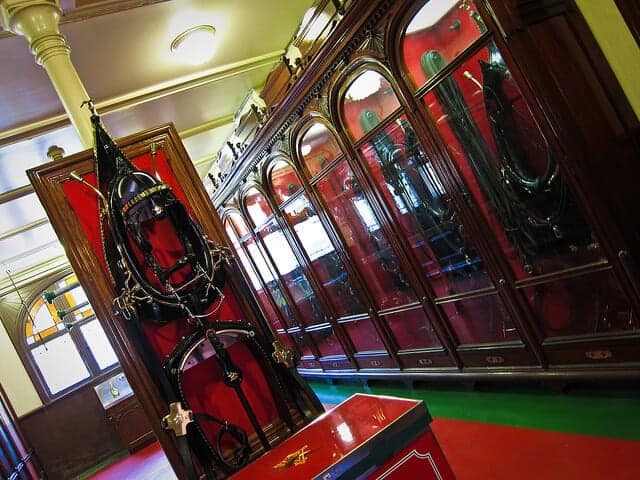 There are some areas of the barn where you will want heat in the winter – mainly the bathrooms and the tack room. If you choose to use heaters in your barn, then use them with caution. Electric heaters with baseboards are one of the safer methods of heating a barn, though no heating method is entirely safe. Only use heaters when someone is present in the barn, and make sure that they're turned off every night.
How will you be staying warm in the barn this winter?