Your horse's hooves are an essential part of his health and soundness. Here are seven ways that you can help keep your horse's hooves healthy.
1. Clean Hooves Daily
Keep a hoof pick handy so cleaning your horse's hooves daily is an easy task. Daily hoof cleaning should be a standard practice, even if you don't ride your horse that day. If you clean your horse's hooves regularly, then you're more likely to spot a problem faster. Additionally, cleaning your horse's hooves can help to minimize the chance of him getting thrush.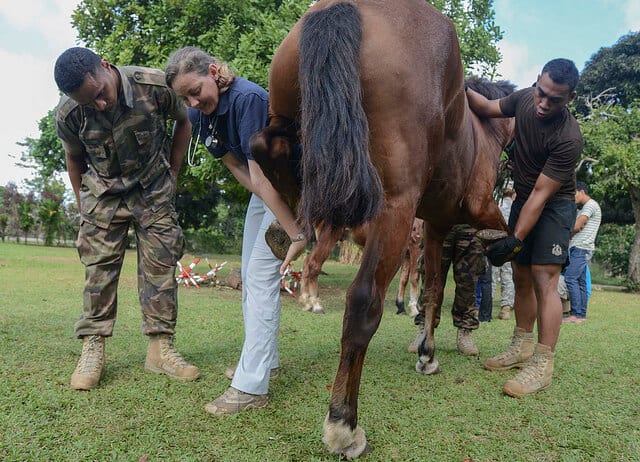 2. Minimize Moisture
Too much moisture is the enemy of healthy hooves. Standing water or mud can wreak havoc on hooves, leaving the hooves too soft and prone to chipping, flaring, and other issues. Horses can also lose shoes when turned out in deep mud. If there's lots of mud in your horse's pasture, then you may need to make sure to bring your horse inside on a regular basis to allow his hooves to dry out each day.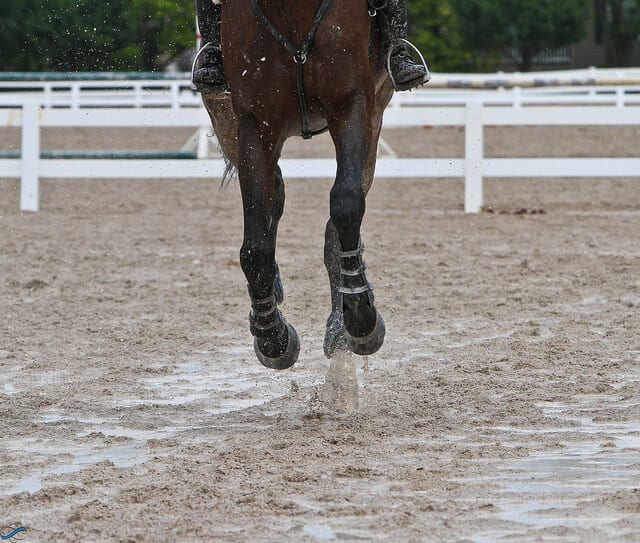 3. Schedule Regular Farrier Work
Your horse's hooves will need regular farrier work in order to keep them healthy. Make sure that you schedule regular appointments with your farrier to keep your horse's hooves trimmed, at the appropriate lengths, and with the correct angles.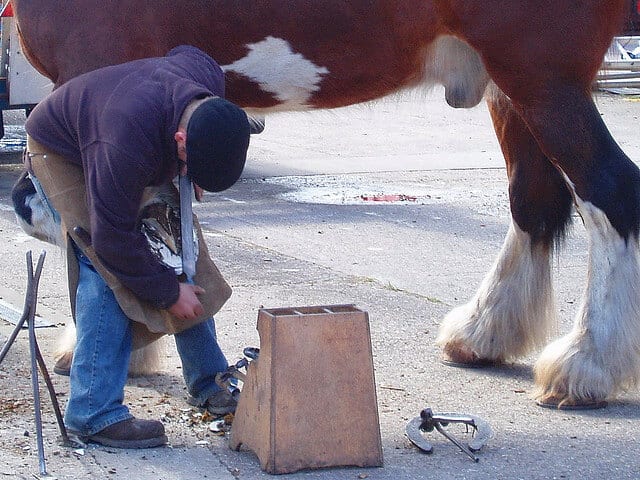 4. Stay Ahead of Thrush
Once thrush takes hold, it can quickly take over your horse's hooves. Check your horse's hooves for thrush regularly, and keep a thrush treatment on hand so that you can start treating at the first sign of thrush.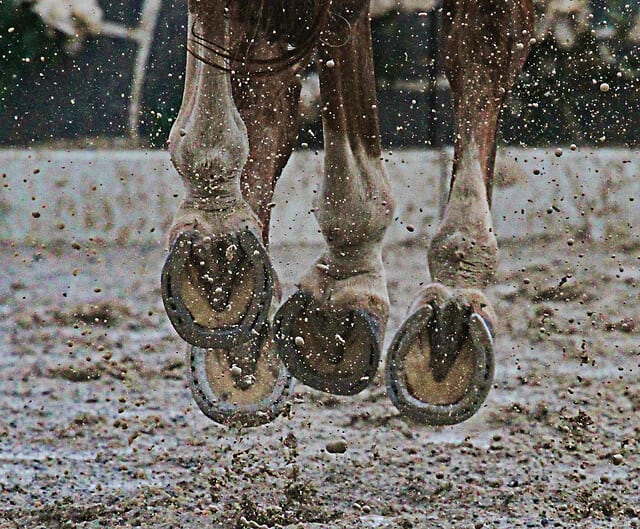 5. Consider Boots or Shoes
Your horse's hooves may benefit from hoof boots or shoes. Just what type of footwear your horse may need depends on the strength of his hooves and the terrain that you ride over.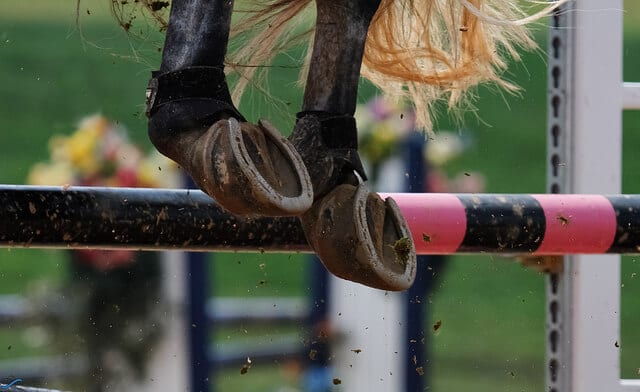 6. Use a Feed-Through Supplement
Feed-through supplements can help to strengthen and improve hoof health. There are a variety of feed-through supplements available, so you may wish to consult with your farrier to see which one he or she recommends.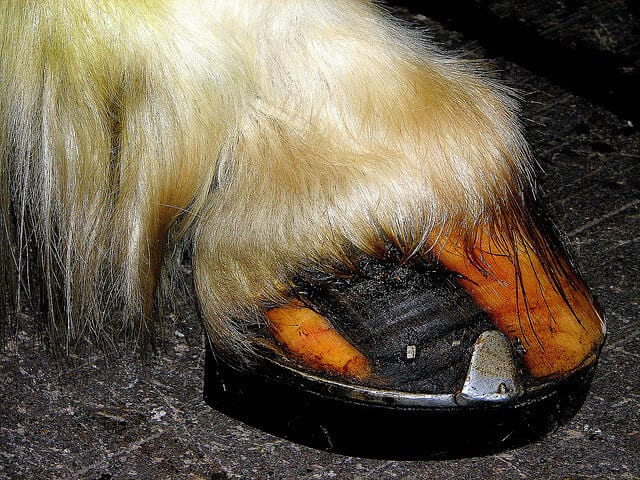 7. Apply Topical Dressings
There are a variety of topical dressings that can help you keep your horse's hooves in great shape. Whether you need a conditioner to add moisture to cracking hooves, or need a hoof hardener to toughen up hooves which are too soft, there are topical products which can help. Stop by your local tack store if you need a cream, conditioner, or hardener to improve your horse's hooves.