Horses have sensitive stomachs and complex digestive systems. By domesticating horses, we've changed their diets so that they are now very different from what they would be in the horse's natural habitat. Make sure that you're familiar with these eight important rules for feeding your horse.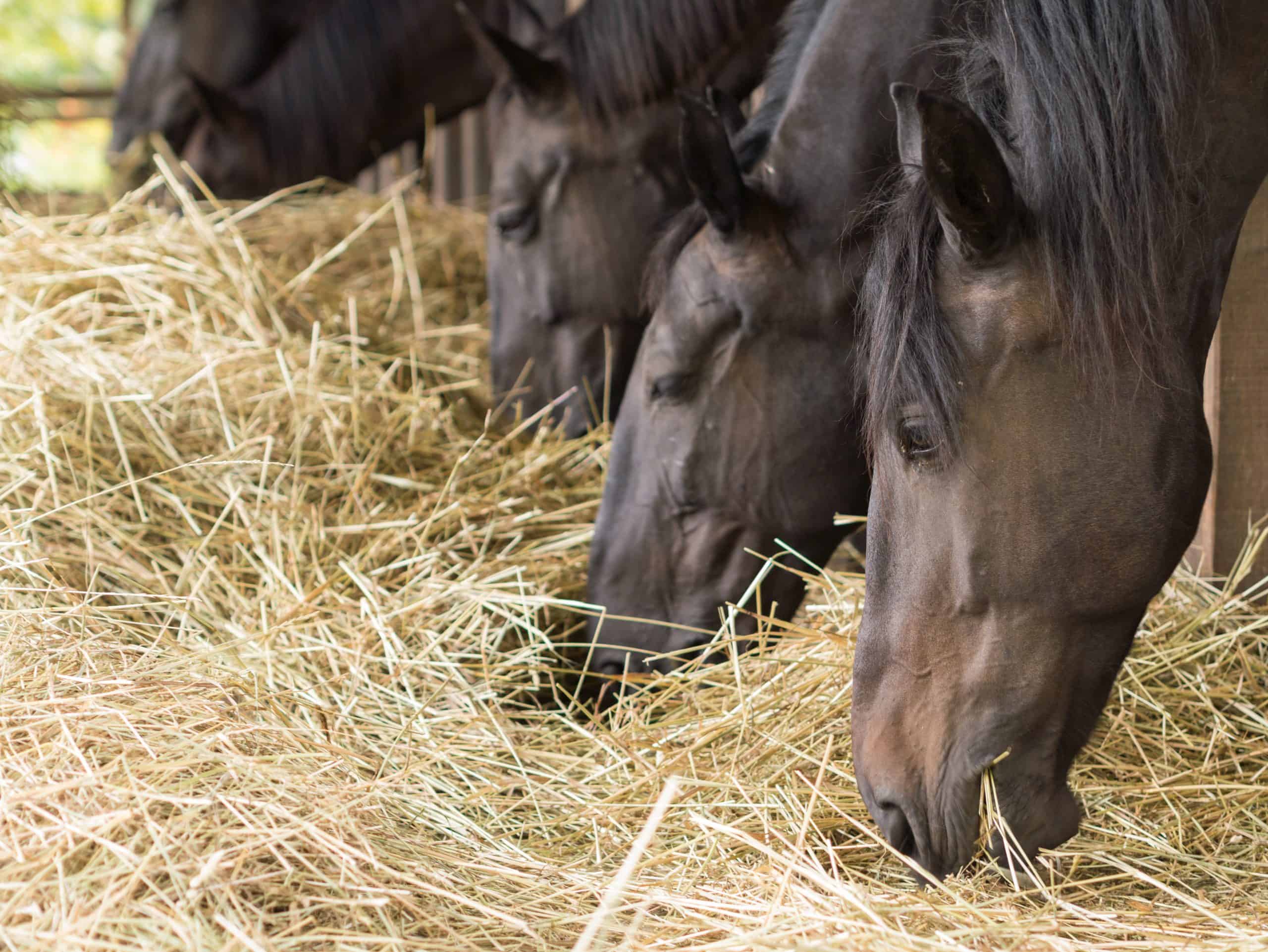 1. Maximize Forage
Your horse's diet should primarily consist of forage. Forage helps to promote a healthy digestive system in your horse, reducing the chance of colic. Additionally, it takes your horse a good amount of time to consume forage, which makes meals last longer and keeps your horse entertained. Chewing forage (hay) also helps to grind down your horse's teeth.
2. Make Feed Changes Gradually
Because their digestive systems are so sensitive, sudden changes in feed can create real problems for horses. If you need to change your horse's feed, either by using a different type of feed or increasing or decreasing the amount of feed that your horse receives, then make these changes gradually. Slowly introduce new feeds while reducing the amount of old feed that your horse receives. The same goes for new batches of hay.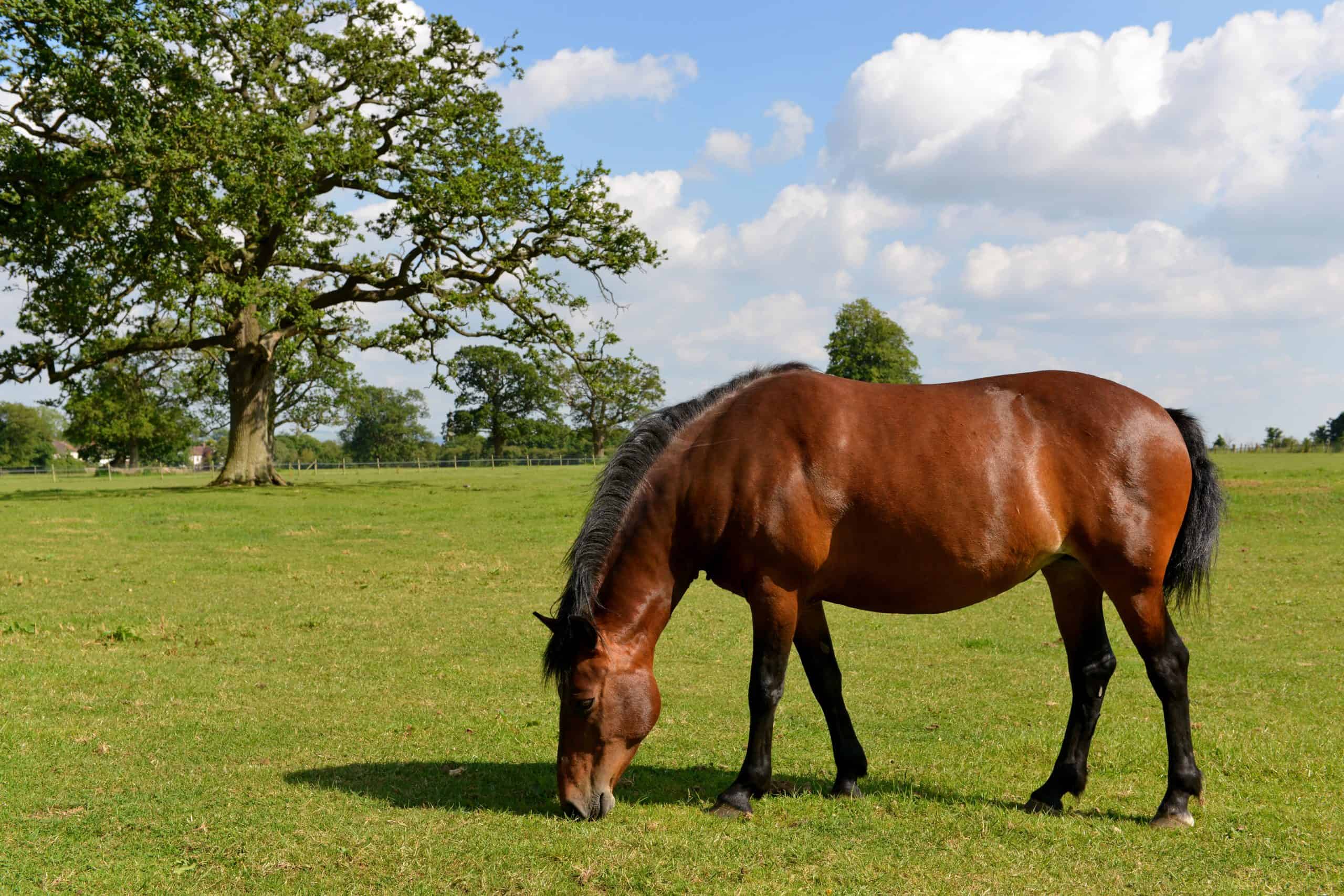 3. Feed From the Ground
Your horse is physically built to eat from the ground, so whenever possible, feed your horse from ground-level. Using ground feed pans is a good way to do this. If you're feeding hay outside, try to place it on a rubber mat to reduce the amount of sand or dirt that your horse ingests with the hay.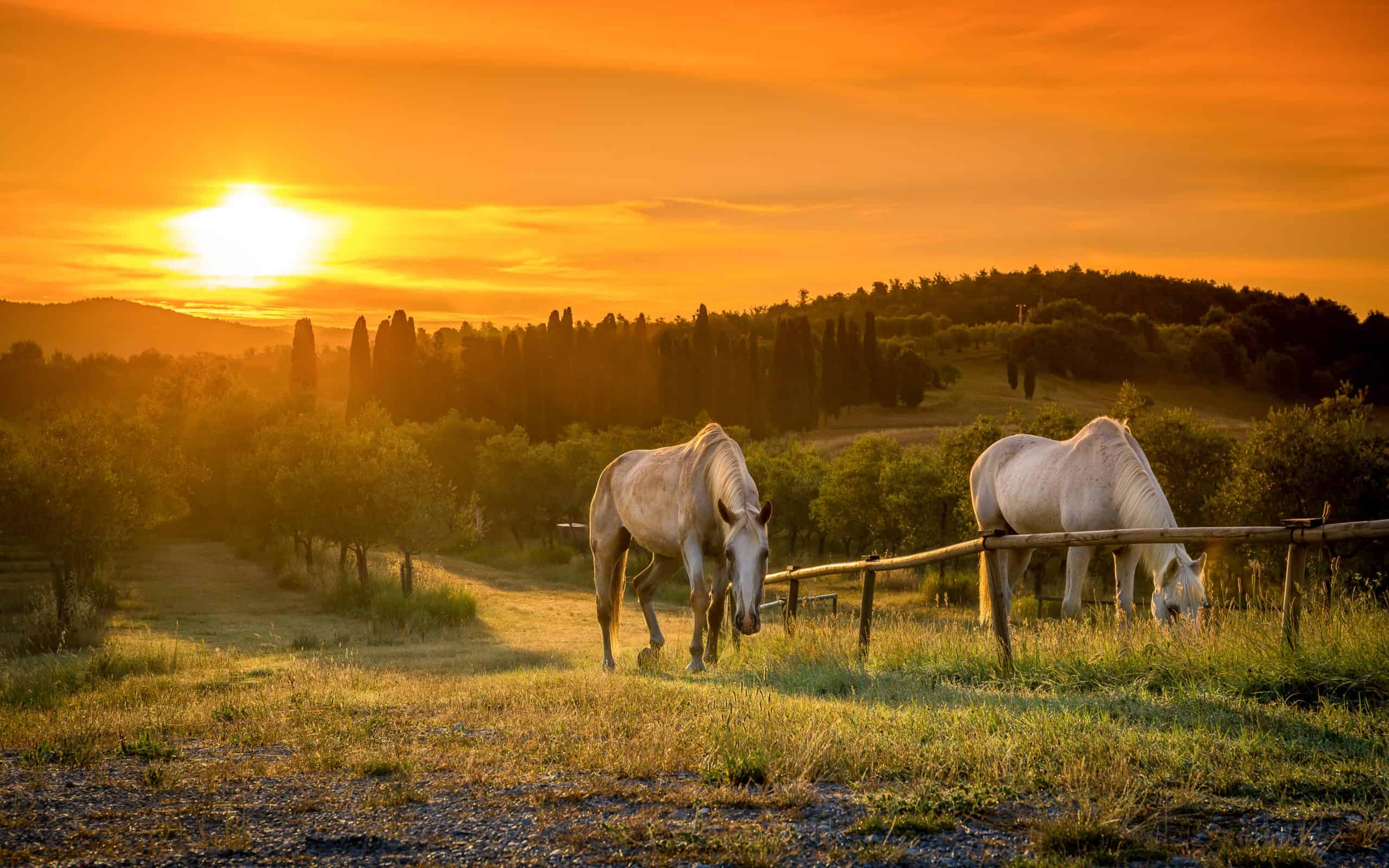 4. Stick to a Schedule
Horses come to know a specific feed schedule, and their digestive systems do not cope with change well. Establish a feeding schedule and stick to it. You can typically vary your feed schedule by an hour or so in either direction, but larger variations can cause problems like colic.
5. Cool Down Your Horse Before Feeding
Never feed grain to a horse who has just completed a workout. Instead, give your horse time to cool down before you give him his grain.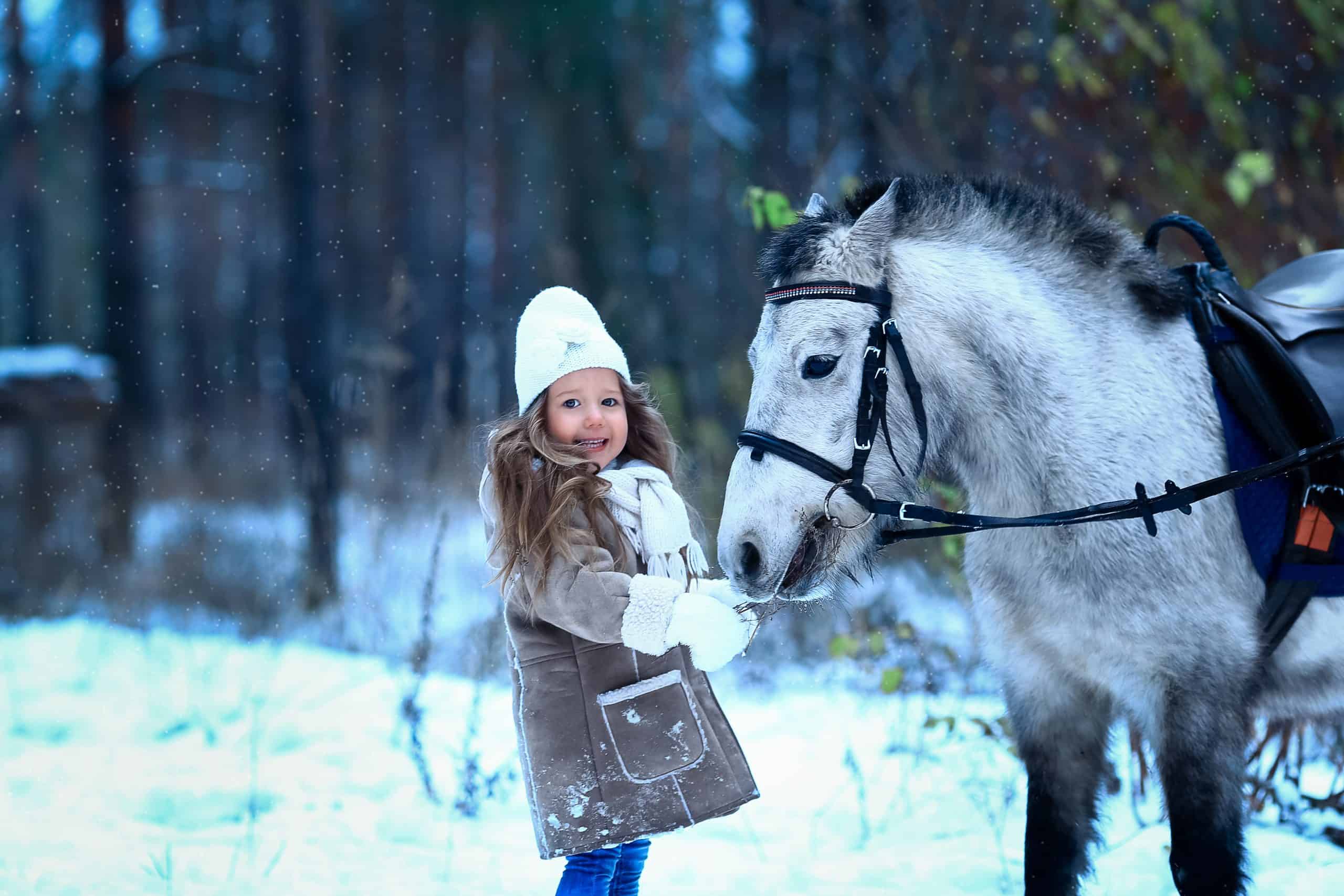 6. Separate Horses for Feeding
If your horses are turned out in a herd, they may fight over food. It is safest to separate horses when they eat. Separating horses also allows you to monitor each horse's intake.
7. Feed Only Quality Products
Never skimp on the quality of your feed. Low-quality hay can negatively affect your horse's health. If you have questions about what your horse should be eating, talk with your veterinarian.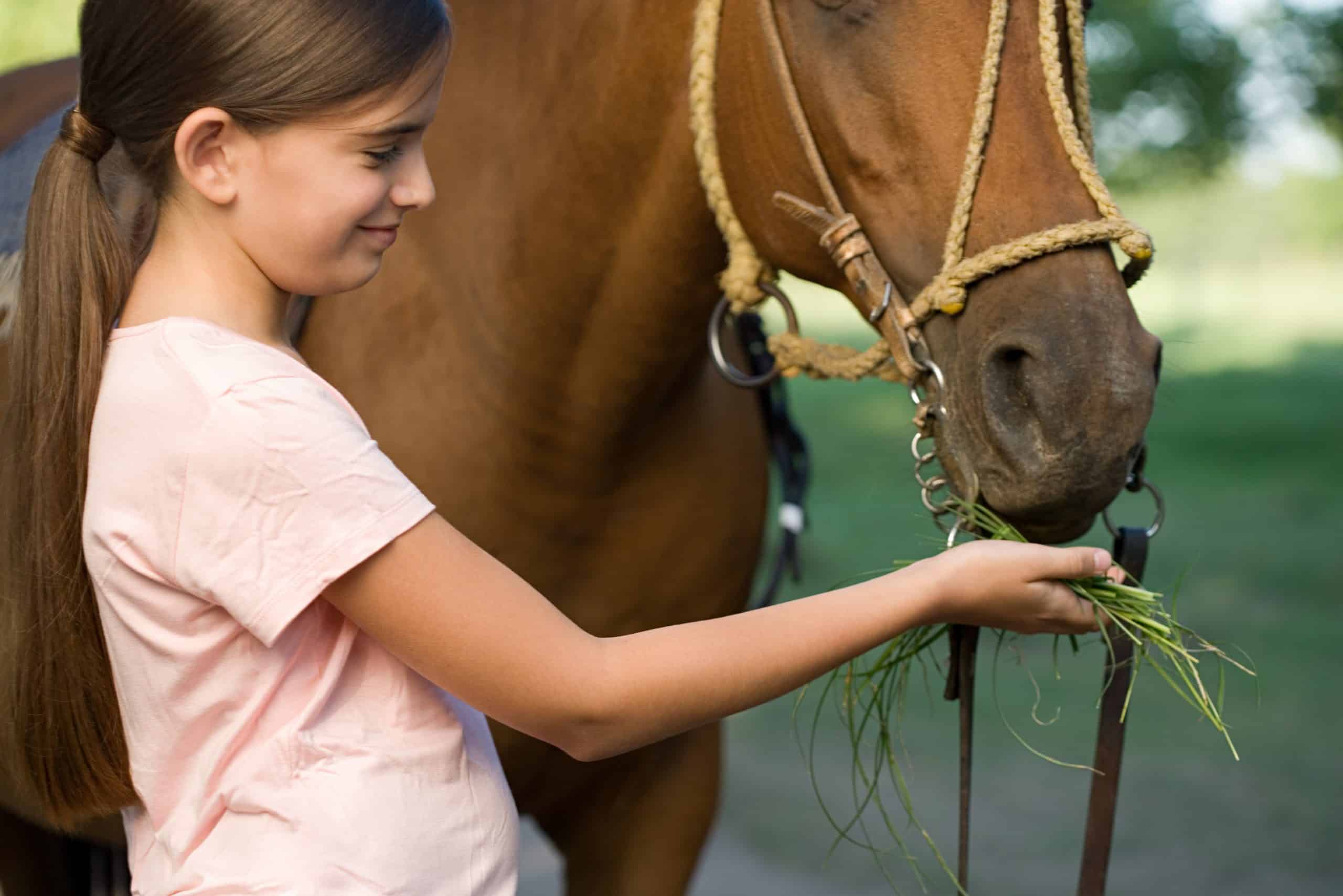 8. Keep a Detailed Feed Chart
In life, the unexpected always happens at the worst time. If you are the person primarily responsible for feeding your horses, then make sure that you always keep a detailed, up-to-date wellness chart. If you are ever delayed or unable to make it to the barn, this chart enables another person to step in and take over.