We all love our horses so much that we want them to be a part of the biggest moments of our lives, including our weddings. Here are some ways that you can include your horse in one of the happiest times of your life (besides the day you bought your horse that is.)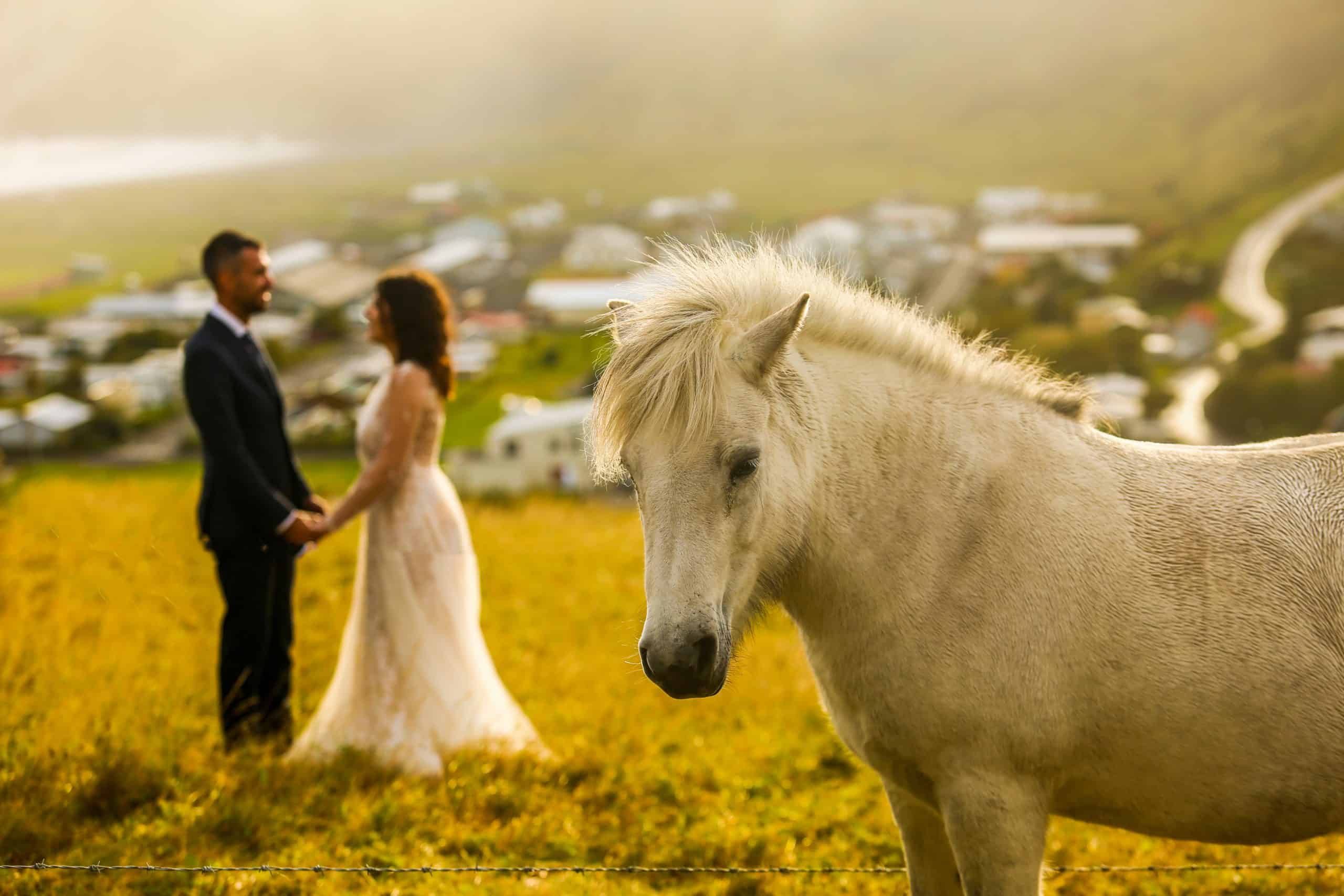 Include the horse when you pop the question
We all know how it goes before a proposal. First, you must get the parent's approval, but it might be a good idea for you to not forget the lady's horse as well. After getting approval from the bride-to-be's equine friend, you'll really get an eccentric "YES," along with some happy tears.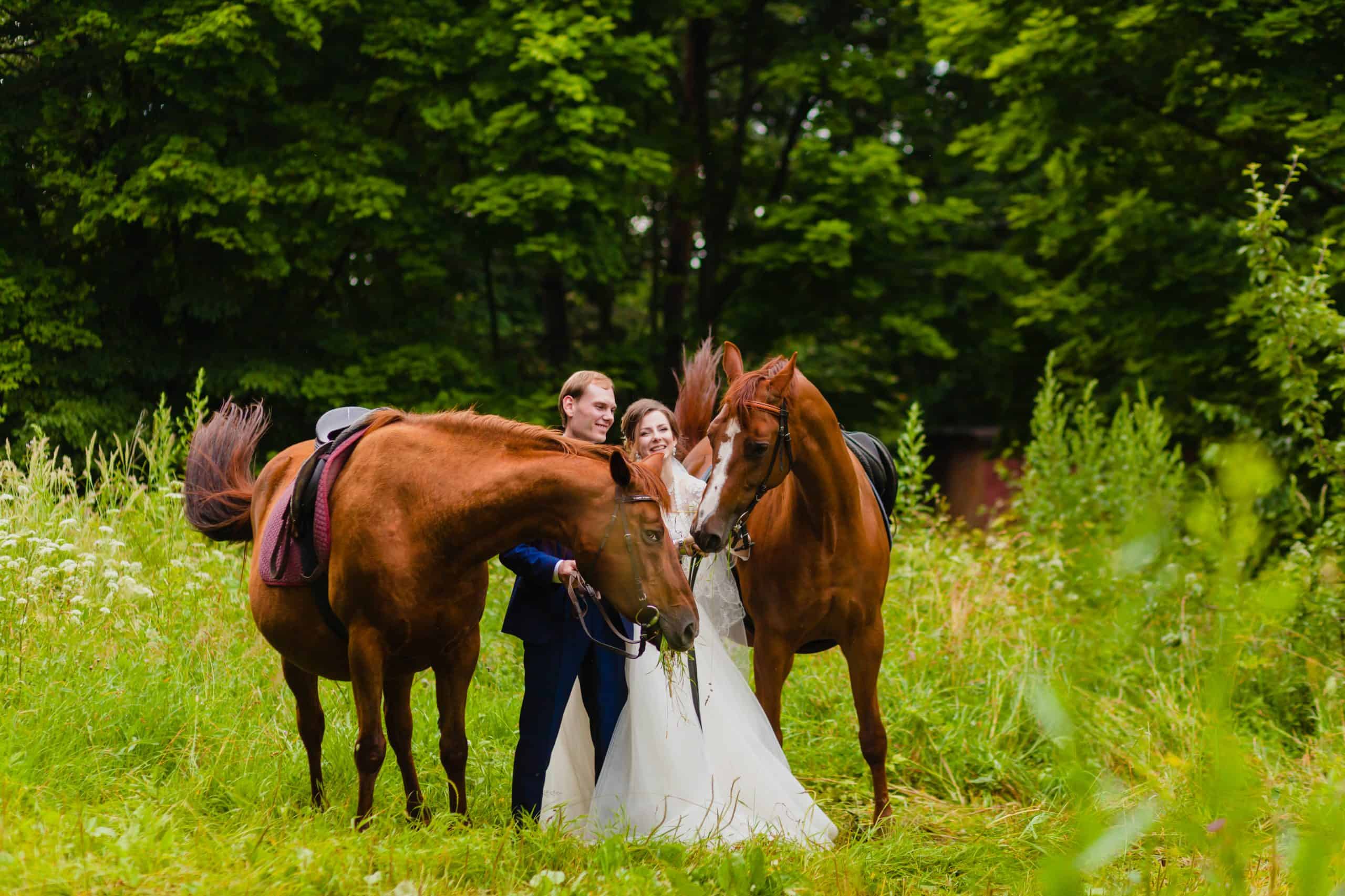 Engagement photos
Use your horses in your engagement photos to announce to all your loved ones that you're getting married! You can even write on your horse (with non-harmful materials) the "save the date."
Have the wedding at a barn
Barn weddings are becoming more and more popular, and there's an obvious reason why – they are stunning and you can fill all the stalls with your horses, so they can have a view of the big day too.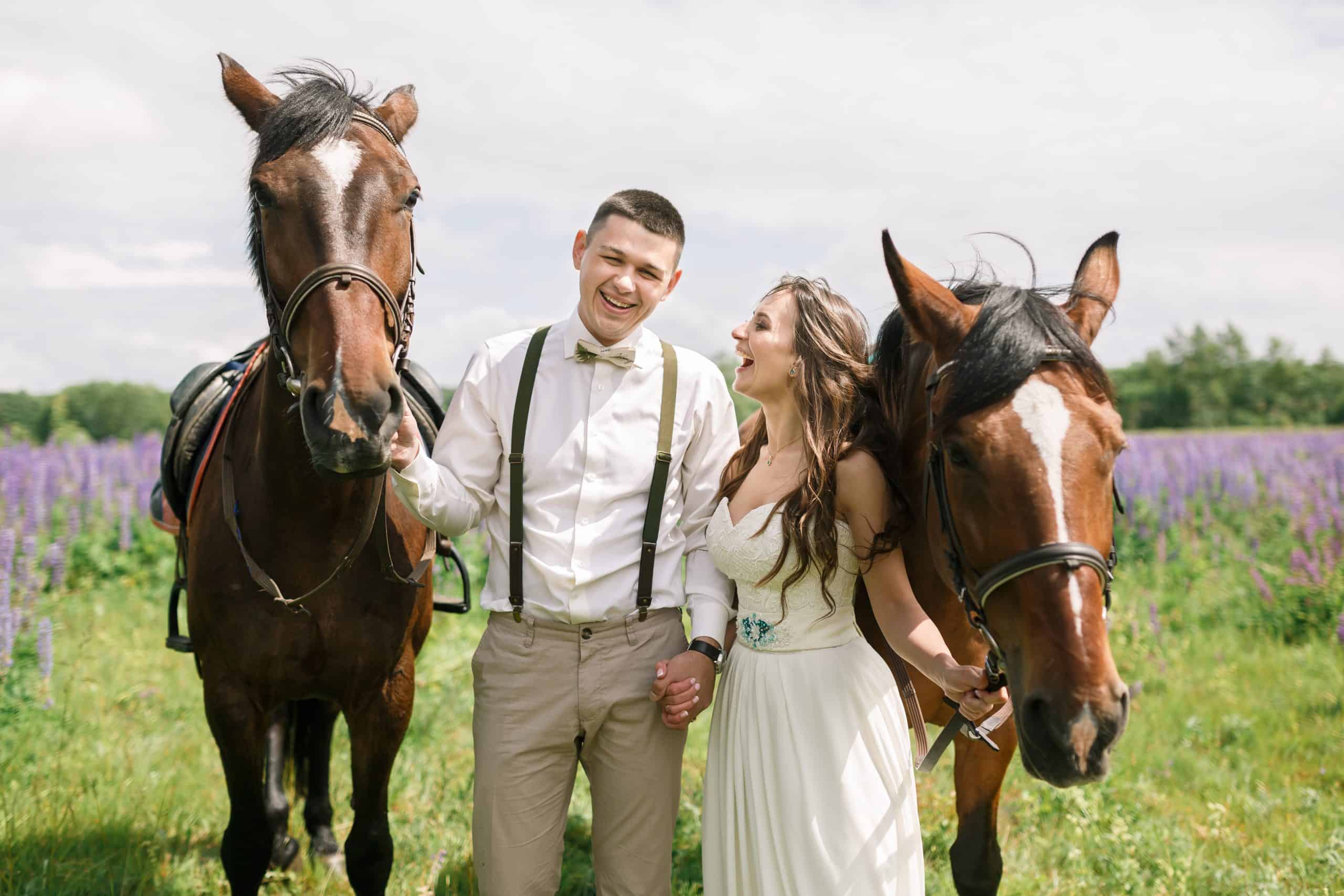 Equine grand entry
Turn heads as you make your grand entrance even more stunning atop your gorgeous horse. You can even deck out your equine friend in flowers and a new bridle. It will be a sight the groom definitely won't forget.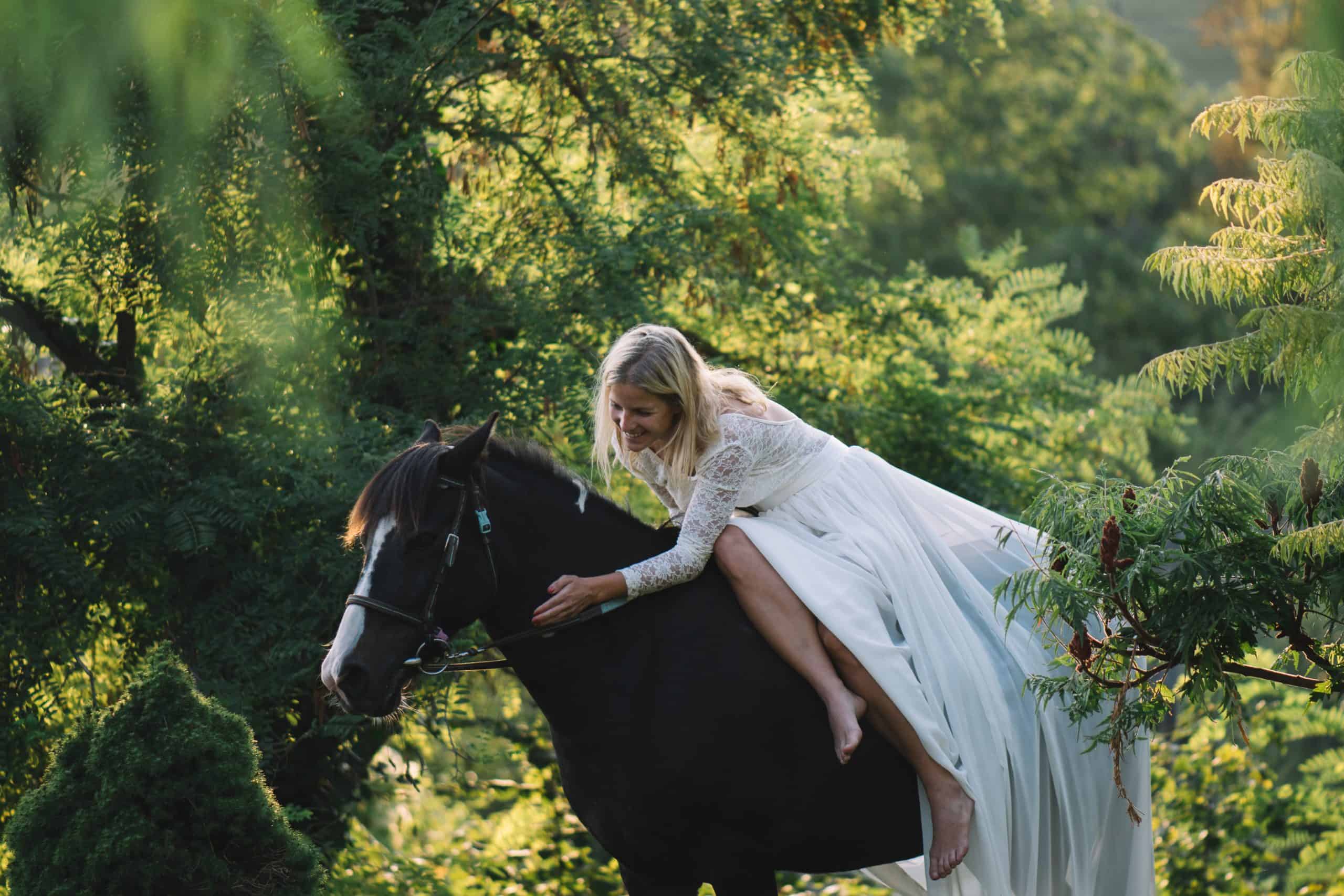 Horsey ring bearer
Looking for a way to include a mini-horse in your wedding? Use them as the ring bearer and have your flower girl lead them down the aisle. People will talk about it for days – the cutest little ring bearer and the flower-girl will go down as the most adorable team of all time!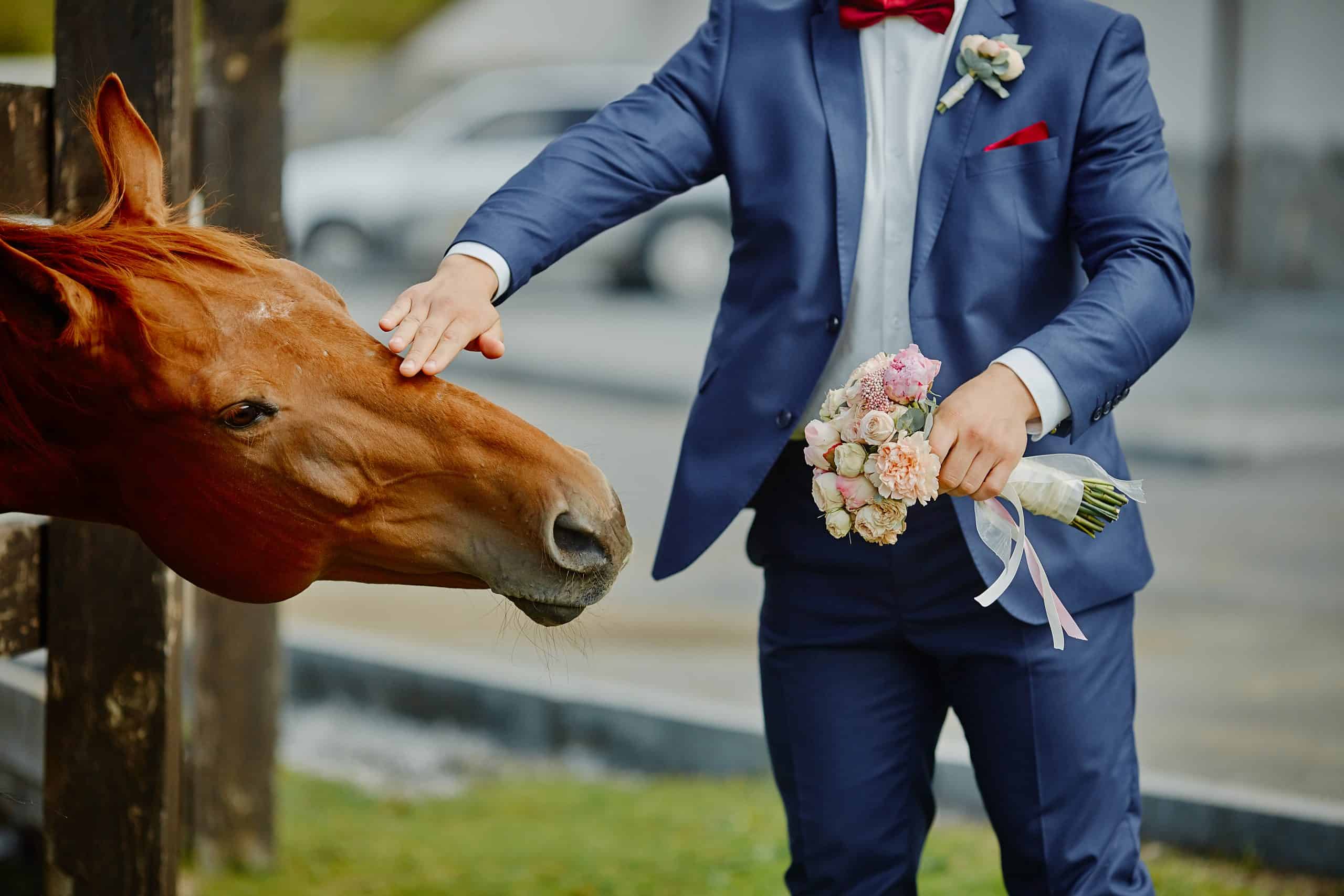 Wedding photoshoot
After the "I do's" are spoken, it's time for pictures. Having your horse in the photos is a must for all equestrians. Whether it's just you, your new husband and your horse, or the whole bridal party and their horses, equines always enhance a wedding photoshoot.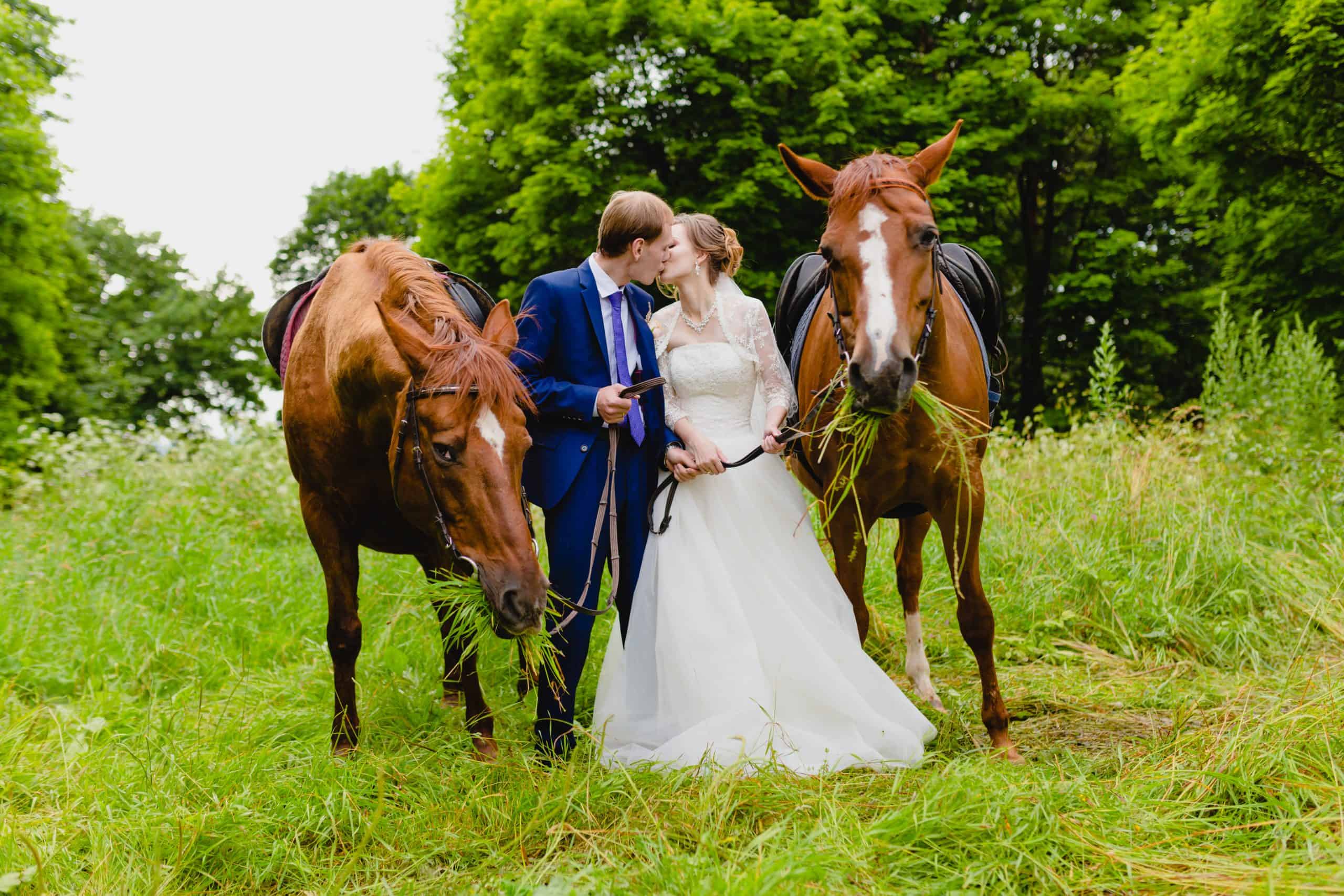 Pony rides at the reception
A great way to incorporate your horses or ponies into the reception is to let them give rides to the kids. Not only will this keep the kids happy and busy, but your horse will also get tons of treats.
Exit princess style
Leave your wedding or arrive at the reception in a beautiful horse-drawn carriage. It's so fairy tale like that you'll feel like a Disney Princess.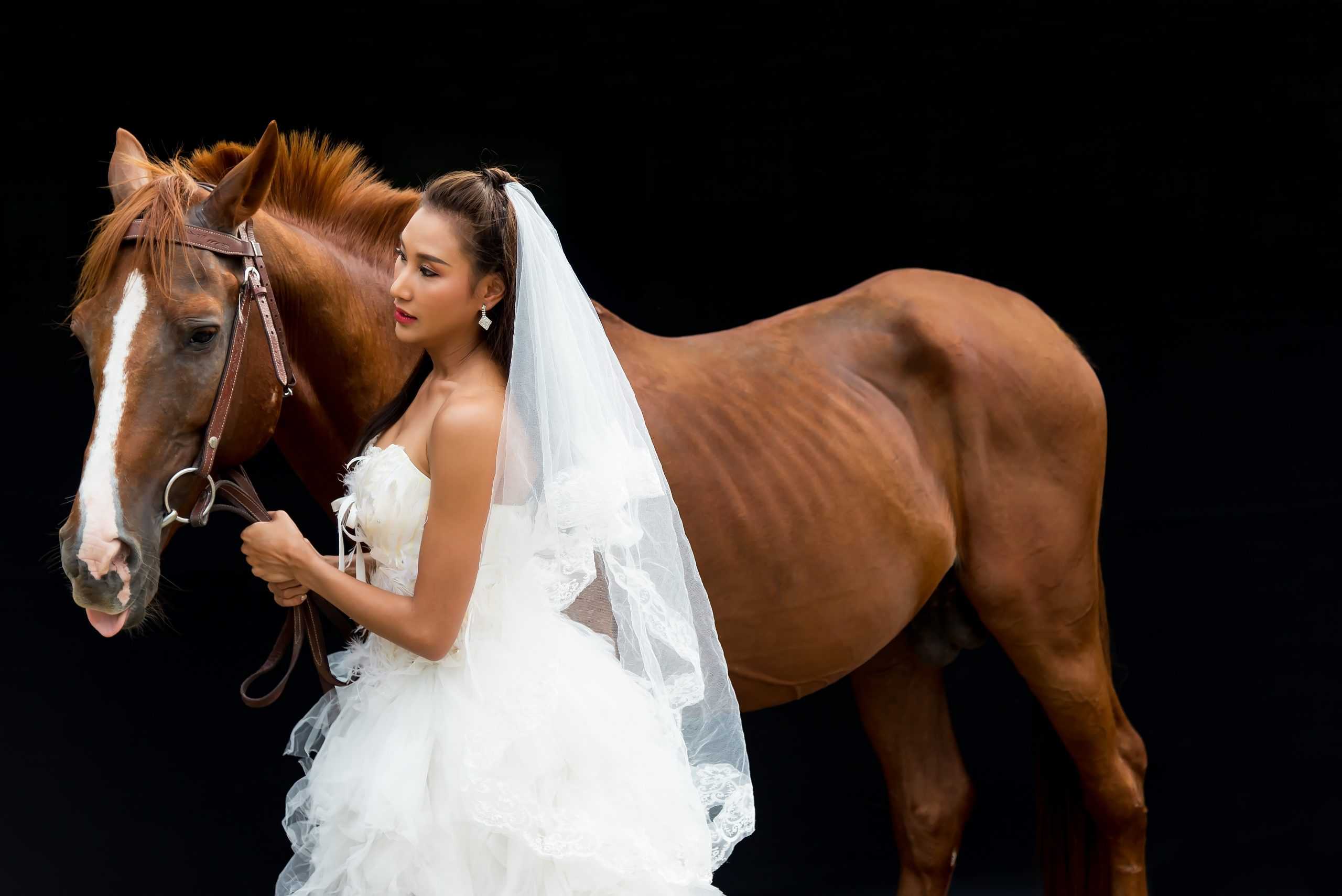 Trash the dress
Trash the dress is a new tradition, and what better way to get a little dirt on the white gown than to add a little equestrian style? Run barrels, jump a course, or take your horse swimming to trash that white dress. If you don't want to trash the original dress, buy a cheap one to have some fun in.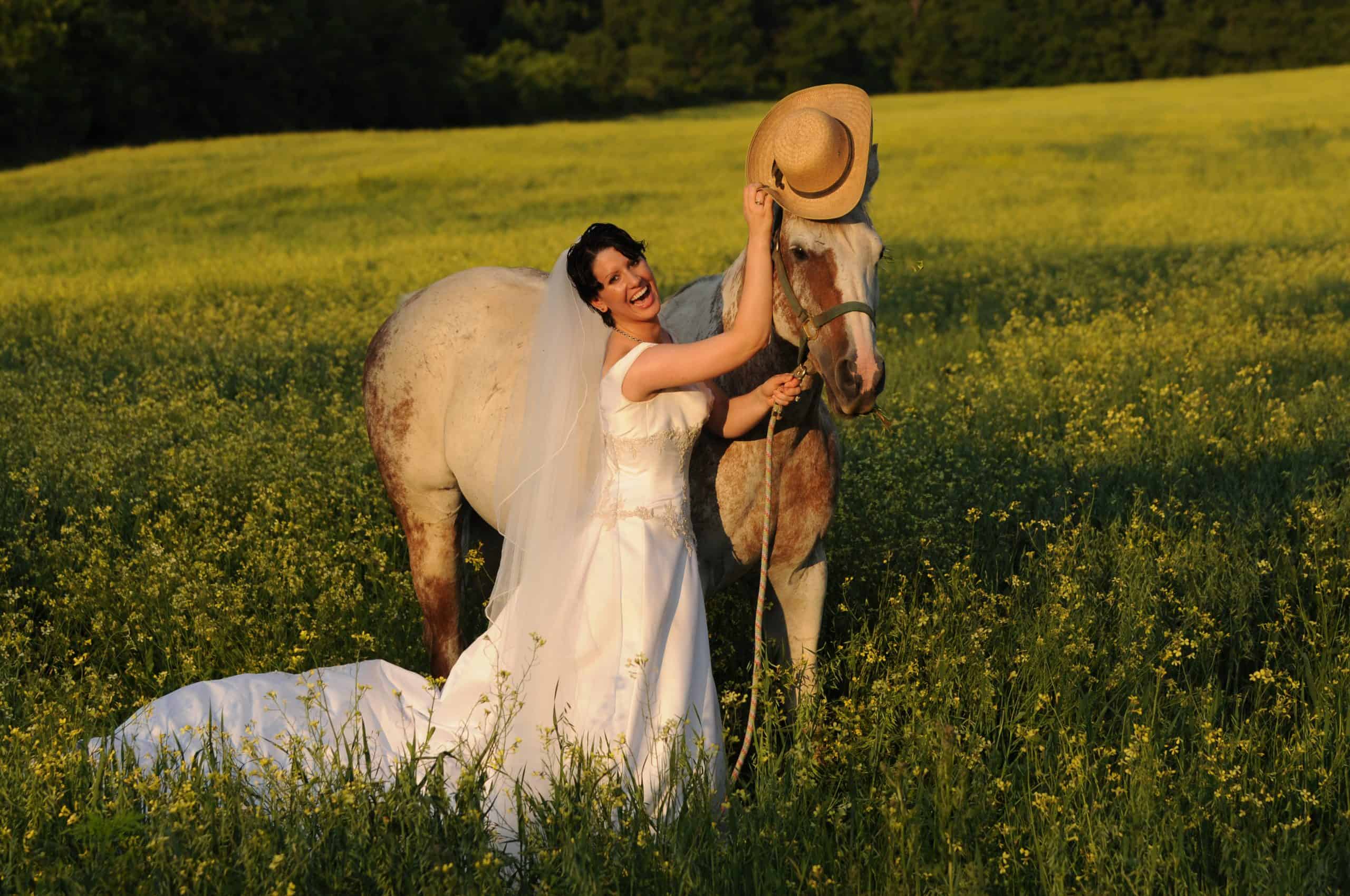 There are plenty of creative ways to include your horses or ponies in your wedding. If you're talking with your significant other about the next step in your lives, be sure to pass this along for some hints! (Guys – use the horse in EVERYTHING to ensure a long and happy marriage, as this is the way to our hearts.)