Many of us know Warm Springs Ranch and their legendary Clydesdale horses. This famous horse ranch in Boonville, Missouri, is home to the giant draft horses that many of us love dearly. For decades we've watched their famous commercials and have always marveled at their effortless beauty.
Warm Springs Ranch is a truly magical place and home to some of the most famous horses on the planet. The facility is totally state-of-the-art, and the Budweiser Clydesdale breeding farm sits on 300+ acres of lush, rolling hills in the heart of Missouri.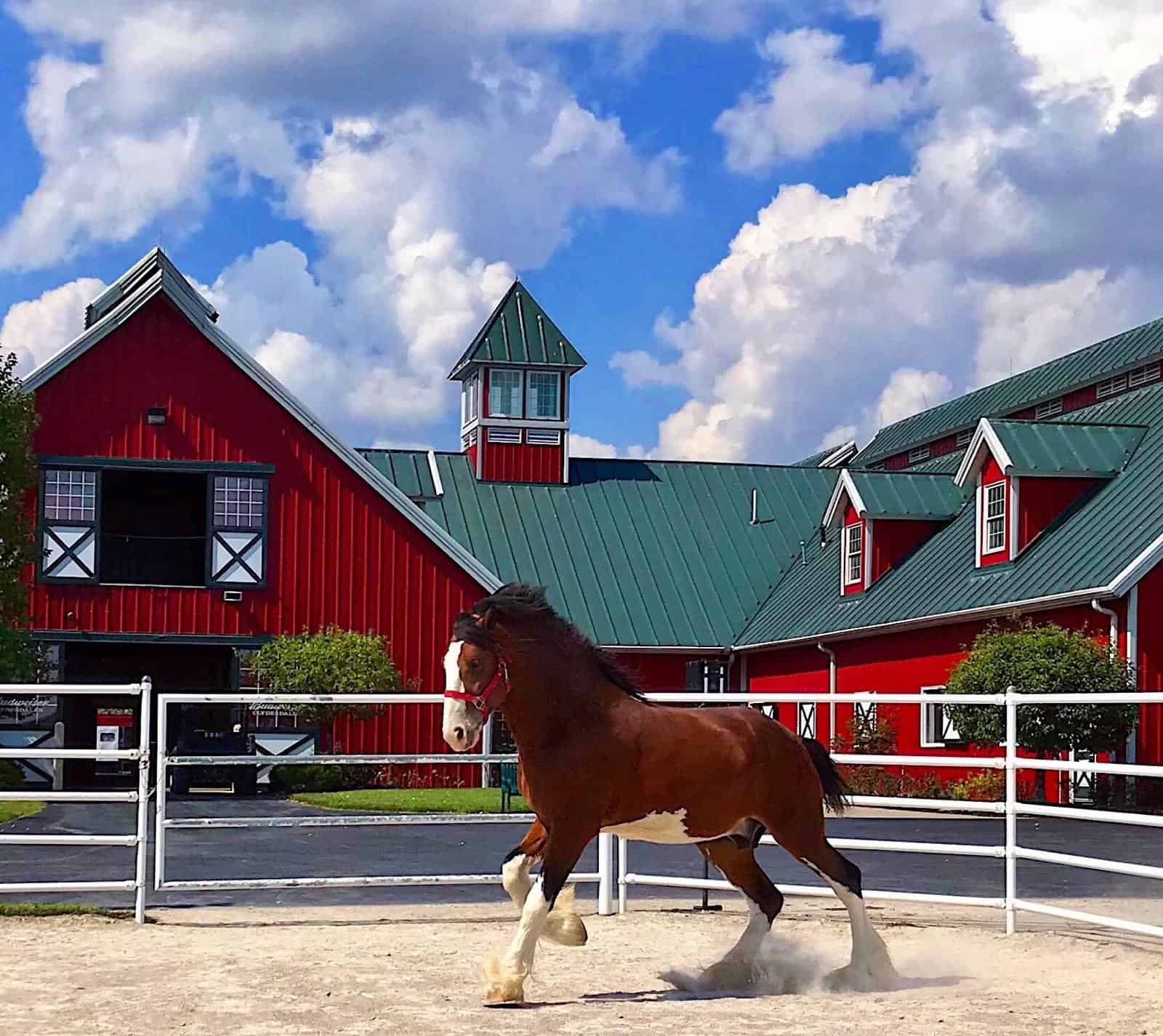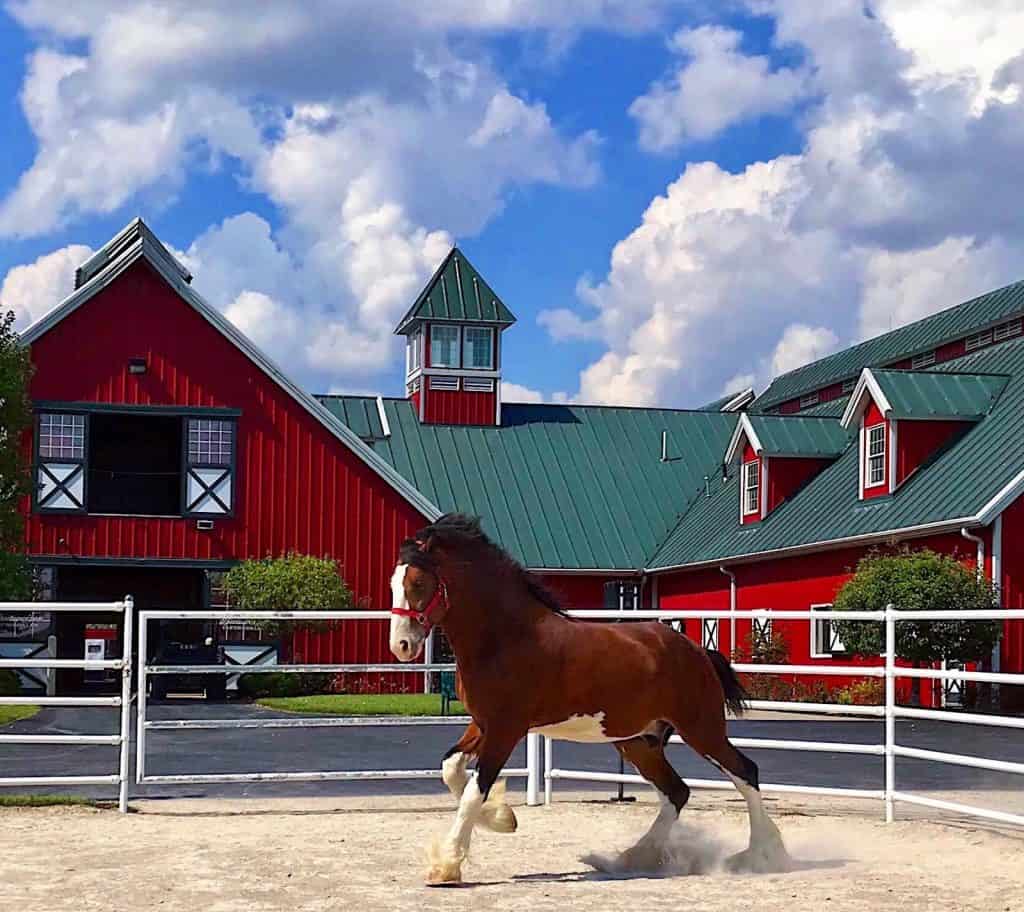 I had the opportunity to get in contact with someone at the ranch to answer some questions for us that we thought our iHeartHorses readers would like to know. You can find those questions and their responses below. Enjoy!
Is John Soto still overseeing the new foals?
"Mark Boese now oversees the new foals as Warm Springs Ranch's Herd Manager."
Are all your foals technically labeled as "Budweiser foals" — meaning are all born knowing they'll have a job to do, or are there specifics they must meet?
"No, we do not refer to our foals as "Budweiser foals." To qualify to be a Budweiser Clydesdale and part of the traveling hitches, a Clydesdale must be a gelding at least four years of age, stand 72 inches at the shoulder when fully mature, and weigh between 1,800 and 2,300 pounds. They must also have the traditional Budweiser Clydesdale markings of a bay coat, four white stocking hooves, and a blaze of white on their face. "
Are there any foals expected soon?
"Yes, we expect 15 foals this year. Warm Springs Ranch welcomes 15 to 20 foals on average per year."
How has the pandemic impacted the daily life at the facility?
"Given the guidance from state and local officials, Warm Springs Ranch is currently closed. We look forward to welcoming guests to tour our facilities as soon as we can. But, the health and safety of our guests, employees, and animals is our priority at this time. We have developed thorough plans to ensure our horses are cared for in a way that is safe to all during this time.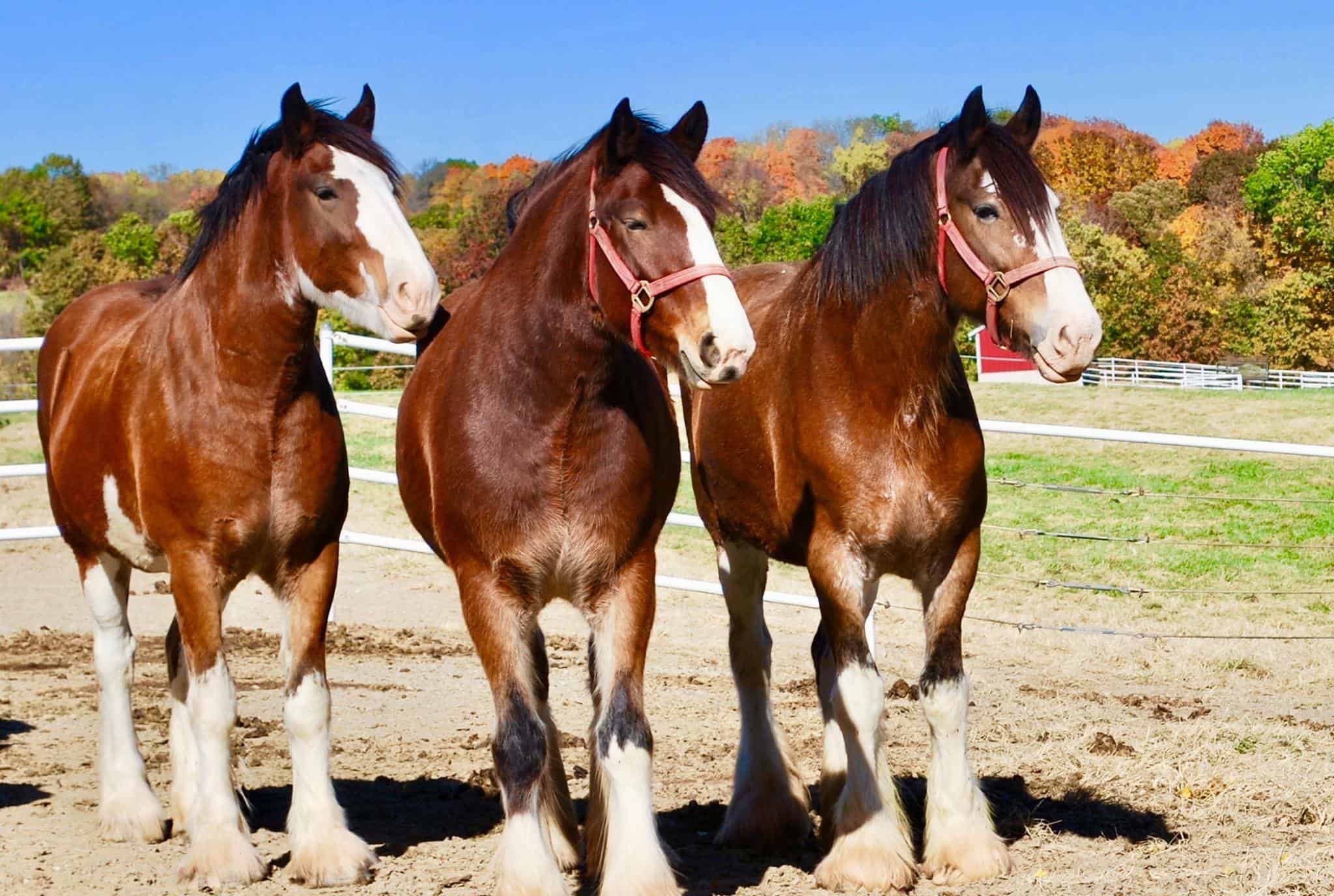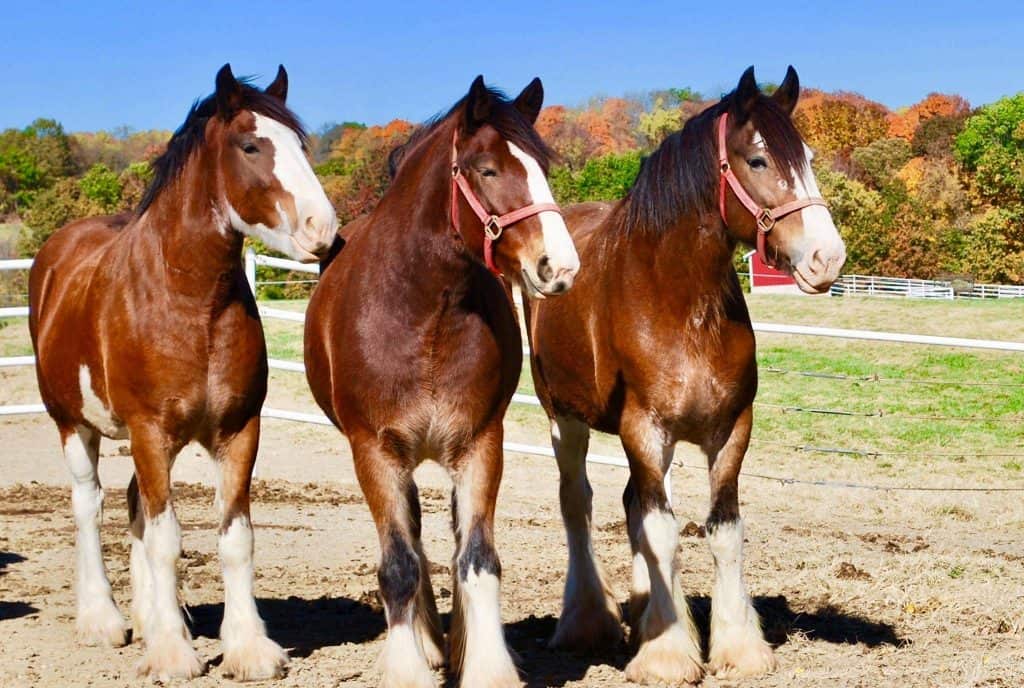 Warm Springs Ranch is actively sharing updates and videos on Facebook, and we encourage fans to follow us on social media for the latest updates."
I see there's a
new baby
! Can you tell me more about Garfield?
"Garfield was born April 2, 2020, by Ginger."
Is there anything specific you'd like people to know about these amazing horses?
Here are a few fun facts readers might not know about the world-famous Budweiser Clydesdales:
Each of the Clydesdales' handcrafted harnesses and collars weigh approximately 130 pounds.

The Budweiser Clydesdales are given short names, such as Duke, Mark ,and Bud, to make it easier for the driver to give commands to the horses during a performance.

Budweiser Clydesdales' horseshoes measure more than 20 inches from end to end and weigh about 5 pounds.
"We encourage guests to visit our website, www.WarmSpringsRanch.com, to learn more about the Warm Springs Ranch and the Budweiser Clydesdales."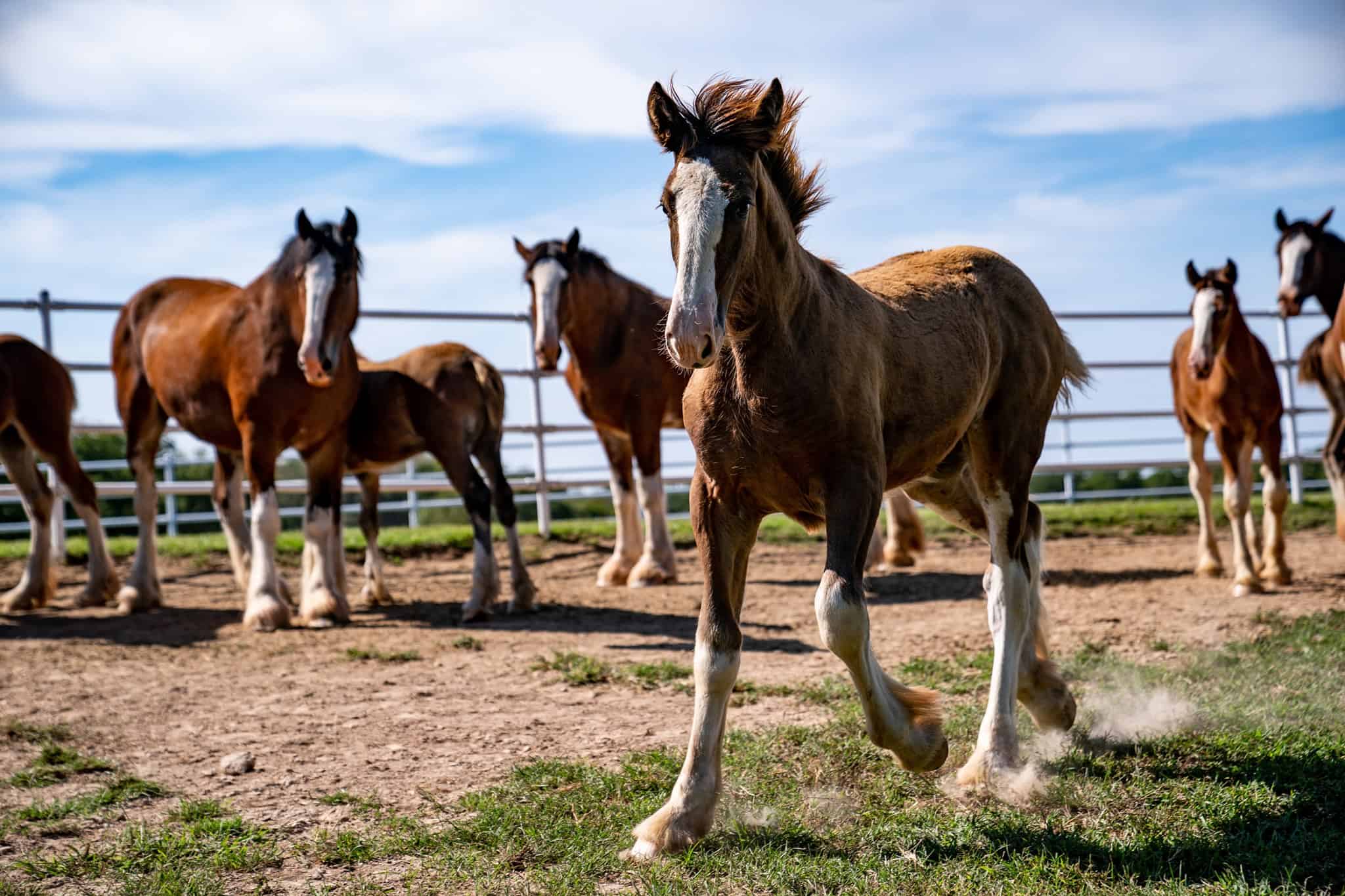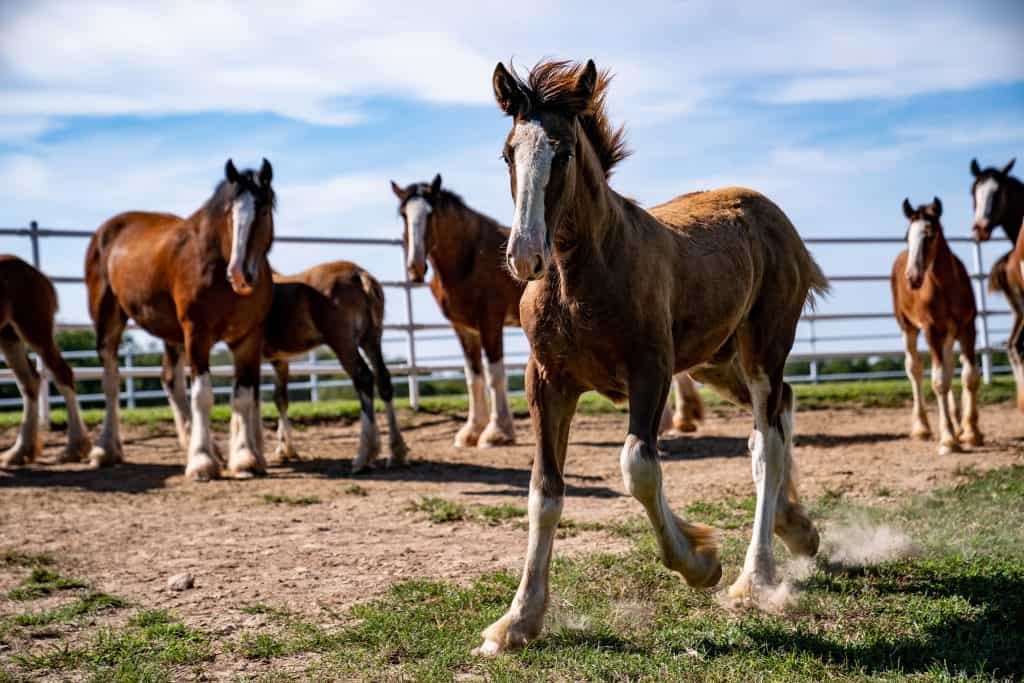 Want to know even more about these famous horses? Check out the Clydesdales FAQ on the Warm Springs Ranch website here.
If you'd like to keep up with the daily life on the ranch, follow them on Facebook here for their many exciting updates—and gorgeous photos and videos.
Know someone who loves the famous Budweiser horses? Share this article with them so that they can learn more about what goes on at Warm Springs Ranch! I'd like to give a special thank you to Caroline Hewitt with Warm Springs Ranch for getting these answers for us and allowing us to share them with you all. Visiting the ranch is on my bucket list, and I'm sure many horses lovers out there can say the exact same.