There are few commercials that stick in people's minds as vivid as the Budweiser Clydesdales. Even if you don't drink, you are touched by the emotional content and, of course, the majestic horses.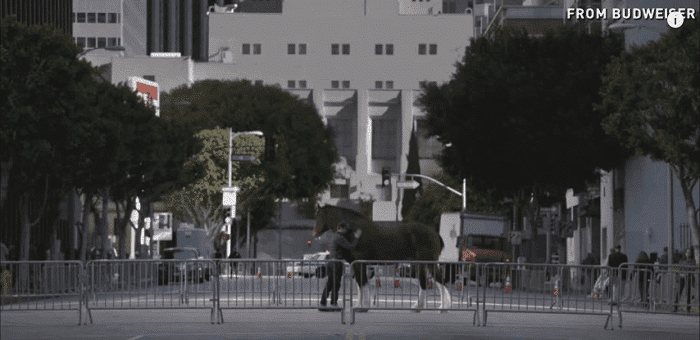 But where do these striking dark bay beauties with four white socks and signature wide blaze come from? Someone must take extra special care in not just the breeding, but also the socialization of these foals so they can grow up and do everything they do – from parades to commercials.
That "someone" is John Soto. He is the supervisor at the 300-acre Warm Springs Ranch in Boonville, Missouri – the breeding center for the famous Budweiser Clydesdales.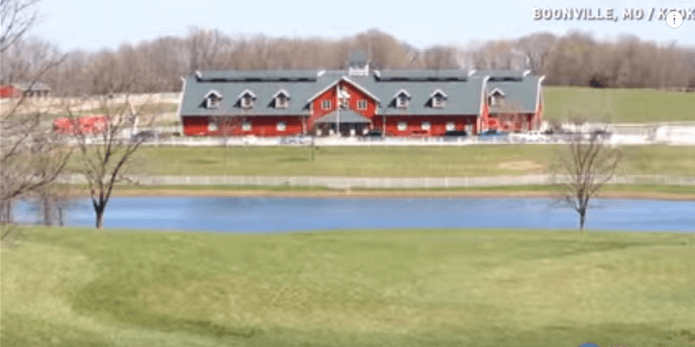 For the past 35 years, Soto has been helping maintain their stunning stock and making sure each foal is born healthy and happy. In that time, he has helped raise 400-500 Clydesdales. He also tends to the retired horses that have done their job in the harness.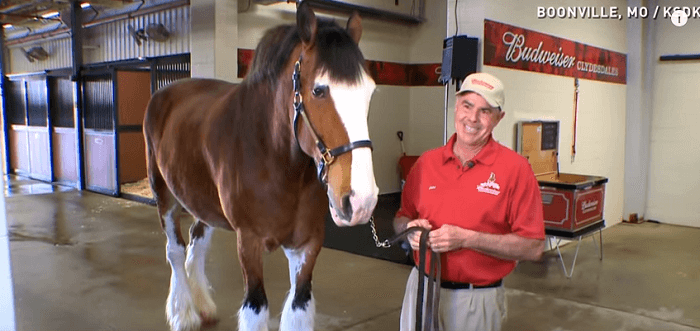 Then, it's up to him to make sure these beauties are raised right, so they can do all that is asked of them when they join the three touring teams Budweiser has.
And while these baby horses are full of spunk and attitude, Soto treats each and every one of them with loving devotion.
Watch as USA Today goes behind the scenes at Warm Springs Ranch:
I don't think it gets much cuter than a Clydesdale foal – do you? Do you have a favorite Budweiser commercial? Share in the comments!