Russia is well known as a native territory for unique and beautiful horses. With its vast geographical area, Russia has numerous horse breeds developed in its stunning landscapes.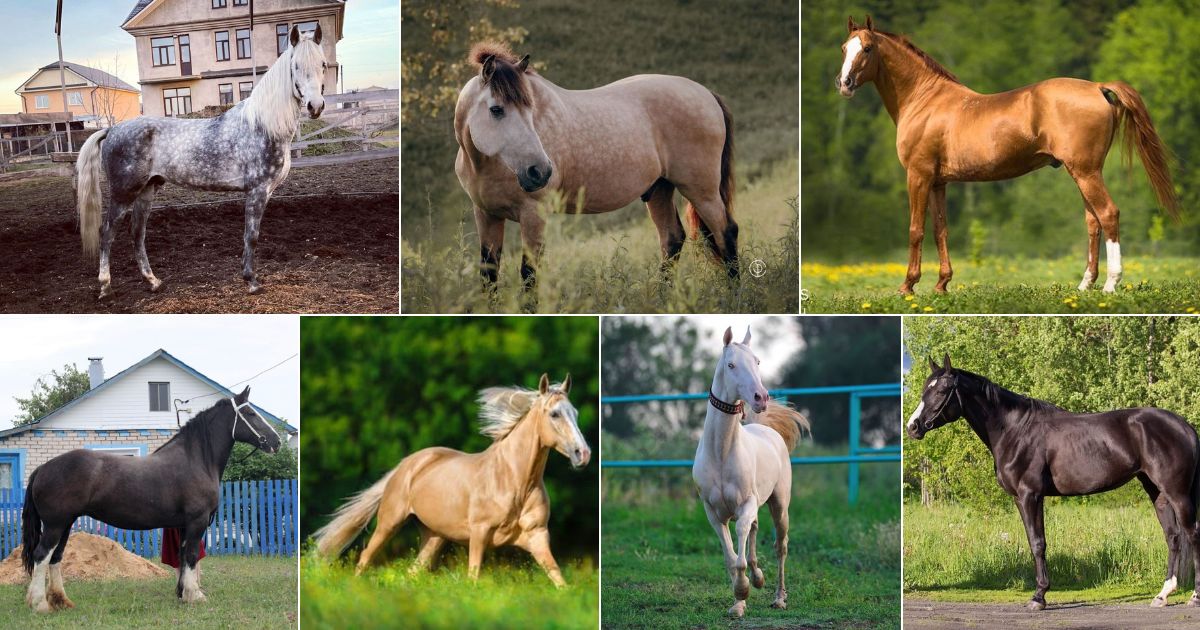 Some of the most beautiful horses in this country include the Budyonny, Russian Don, Akhal-Teke, Vladimir Heavy Draft, Bashkir, Orlov Trotter, and Orlov-Rostopchin Sport.
Wondering which horse breeds hail from Russia? Read on as we explore fascinating Russian horses and what sets them apart.
Jump to:
1. Budyonny Horse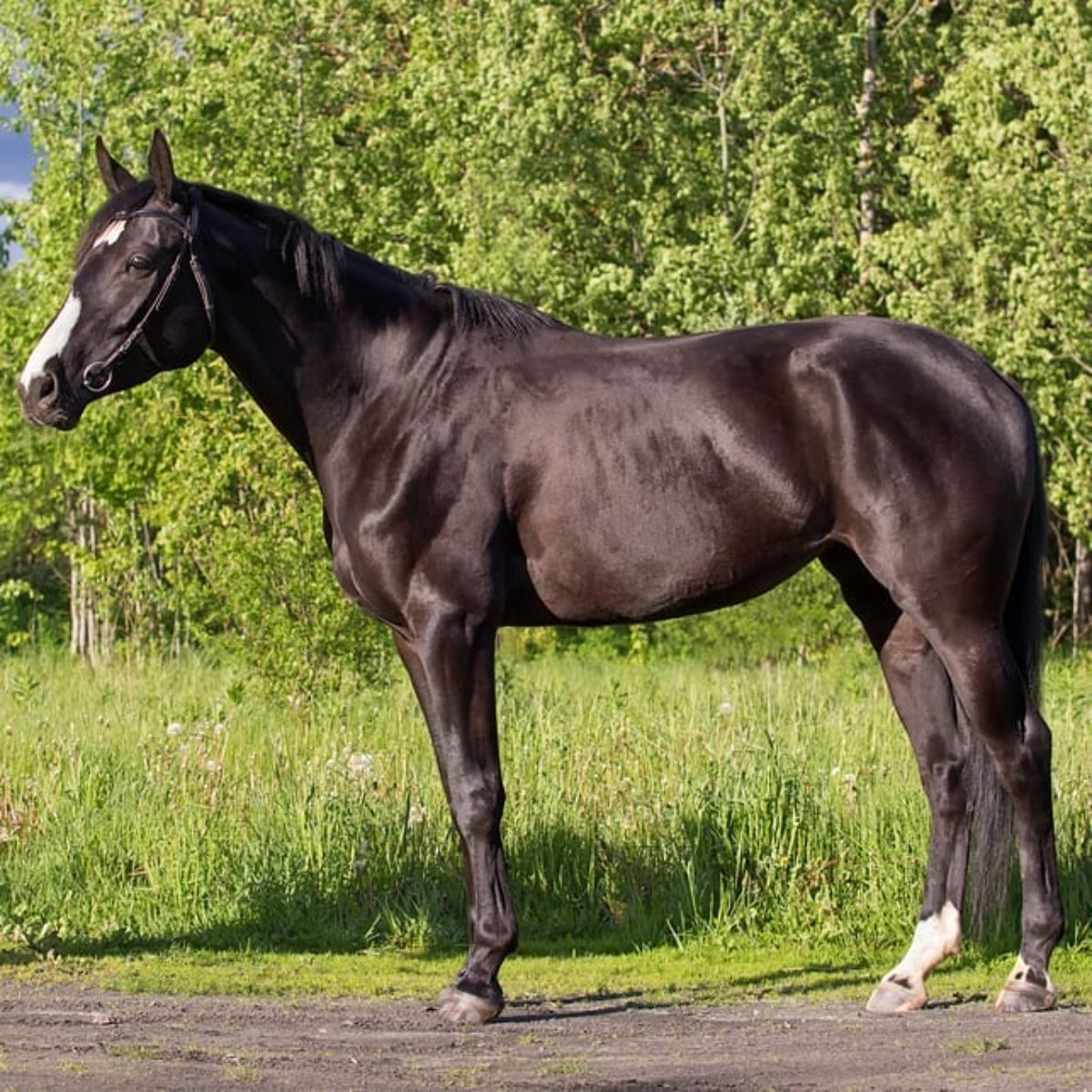 The Budyonny horse is a beautiful Russian horse named after Marshall Semyon Budyonny. It was developed during the Russian Revolution as a military riding horse. The breeder crossed Russian Dons, Chernomor mares (Tchernormor), and Thoroughbred stallions to create Budyonny.
These horses became reliable cavalry mounts during WWII, thanks to their stamina, braveness, and athleticism.
Today, Budyonny horses are prized for their muscular build and good bone. They have a striking coat, usually chestnut, with most displaying a golden sheen they get from the local Dons. Black, gray, and bay Budyonnys are also typical.
Besides their unique coat, Budyonny horses have refined heads, long necks, broad chests, and long, straight backs. They stand an average of 16 hands high and have strong, long legs and well-formed hooves.
The breed is fast and has high endurance, making them great for competition. Their willingness to please allows them to excel in popular sports. Most people use Budyonnys for jumping, dressage, endurance, and driving.
2. Russian Don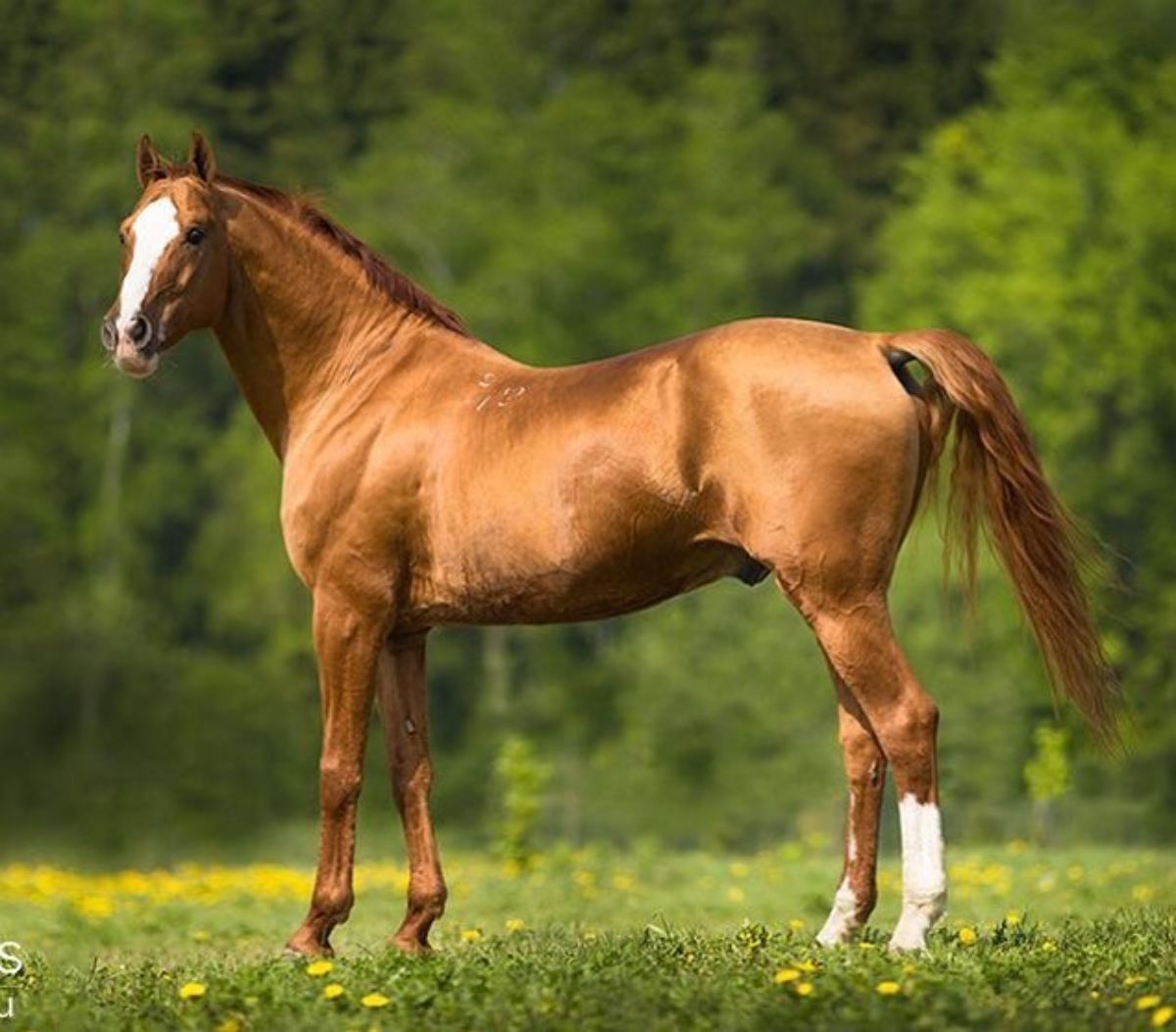 The Russian Don is one of the country's most cherished horse breeds. It was developed in the steppes region where the Don River flows, thus its name, "Russian Don."
It is Russia's oldest horse, its origins tracing over 200 years. The first type of this horse was called "Old Don," created by crossing Karabakh, Arabian, and Turkmenian horses. Breeders use the Old Don to develop the current Russian Don.
Russian Don horses have impressive stamina and endurance. As a result, they made excellent mounts for the Cossack Cavalry.
The Don stands between 15.1 and 15.3 hands and has long, well-muscled legs. They come with a chestnut, black, gray, or bay coat.
These elegant horses have clean heads, well-formed necks, muscular chests, and long, straight backs.
Today, the Russian Don serves as a saddle horse and in harness. Breeders use it to develop many Russian horses, including the Budyonny.
3. Akhal-Teke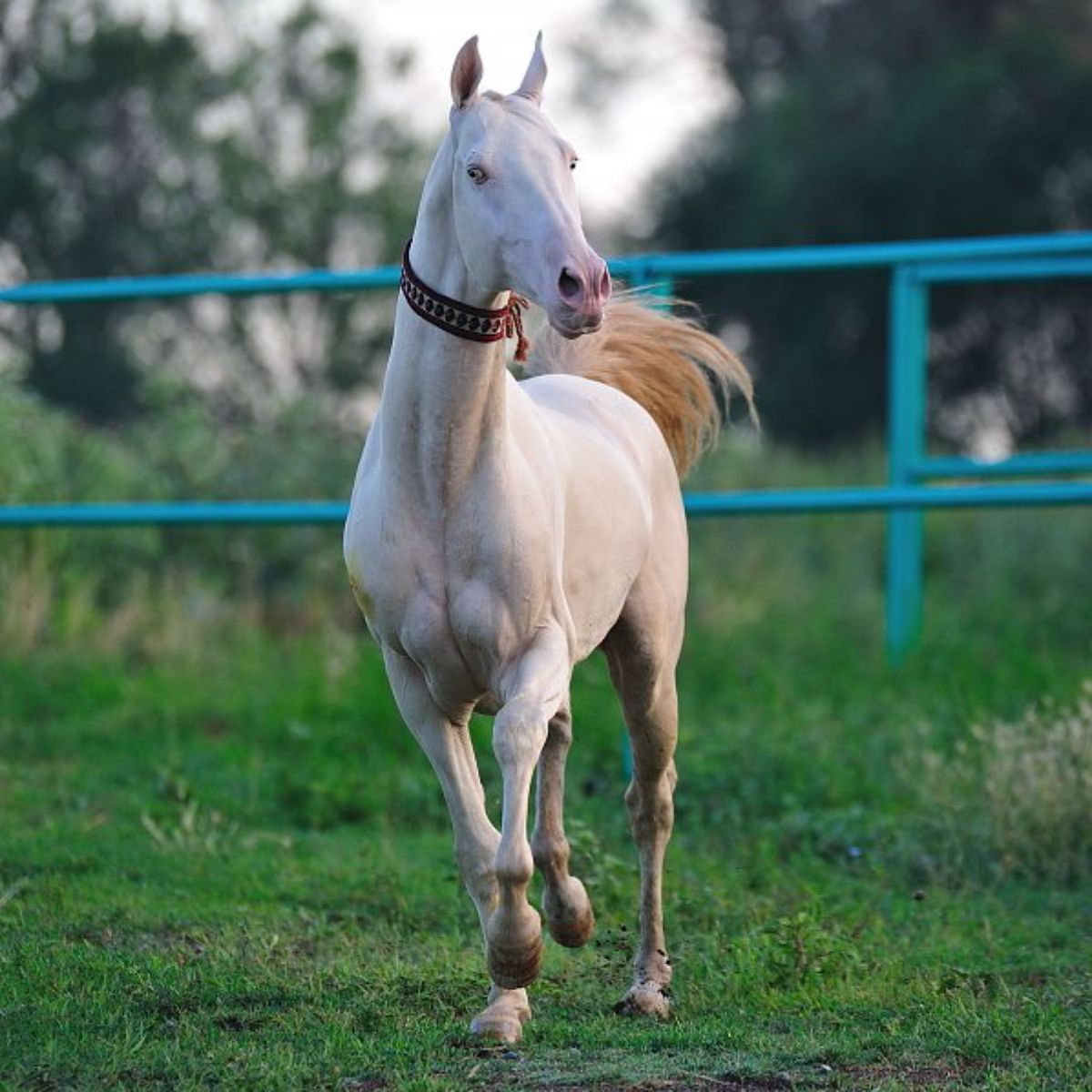 The Akhal-Teke is an adorable horse famous in Russia. It's one of the world's oldest horse breeds native to Turkmenistan. These horses became popular in Russia in the 1880s when the Russian Empire invaded and took control of Turkmenistan.
The Akhal-Teke is famous for its athleticism and endurance. Its native region is a desert, allowing it to thrive in severe climate conditions. This horse can survive longer without water or food than many other horse breeds. This trait may explain why the breed has survived for over 3,000 years.
One of the reasons why this horse stands out is its distinctive metallic, shiny coat. The breed has a unique hair structure in different hues. These include:
Chestnut
Black
Bay
Gray
Cream
Yellow
Most people call them "Golden Horses" due to their shiny coats.
They have a well-refined head, long ears, a long, upright neck, and a long back. Akhal-Tekes are medium-sized horses, standing at 14.2 to 15.7 hands.
Thanks to their natural athleticism, Akhal-Tekes excel in various sports horses such as racing, endurance riding, dressage, show jumping, and eventing.
4. Russian Heavy Draft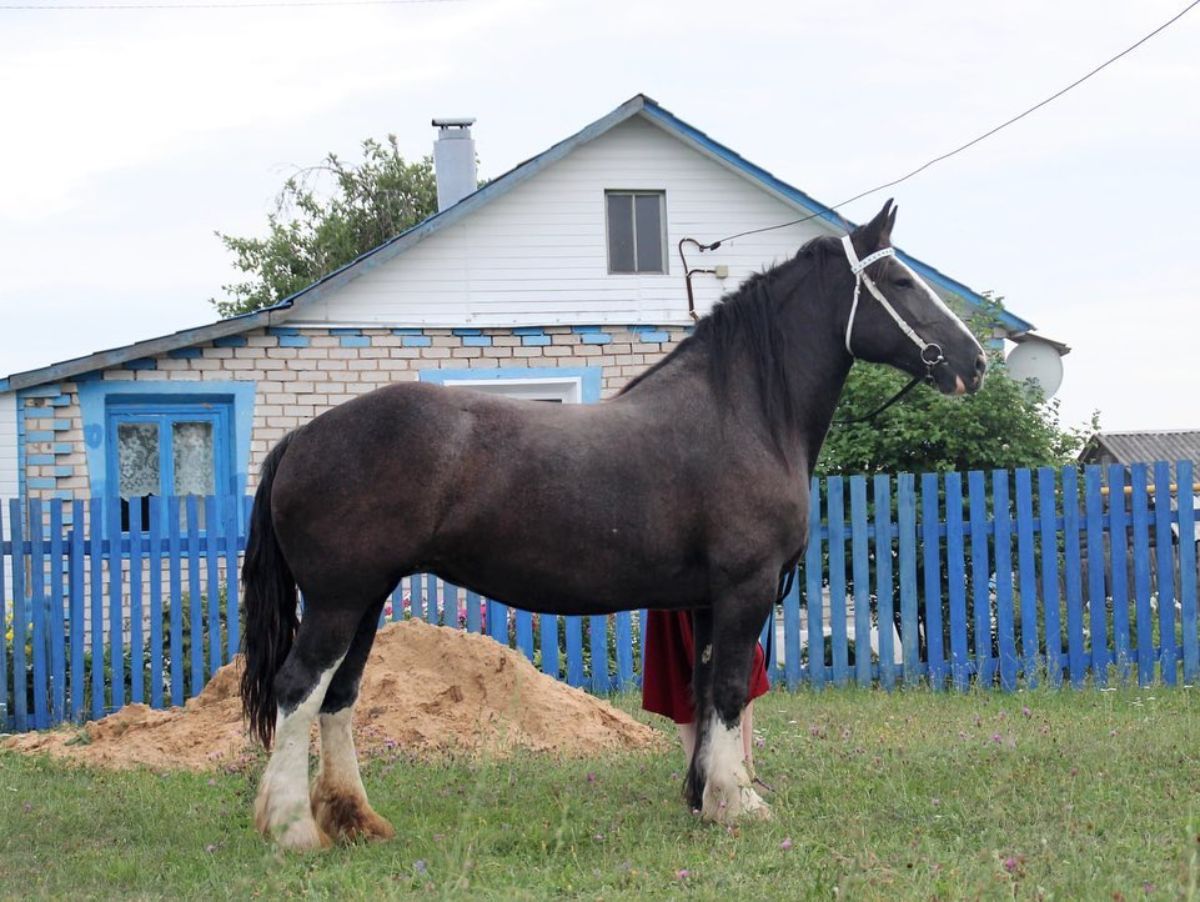 The Russian Heavy Draft is a medium-sized draft horse developed during Imperial Russia. It's the smallest of other draft breeds, including Vladimir, Soviet, and Lithuanian Heavy Drafts.
This horse was created by crossing local grade mares with Ardennais, Orlov Trotter, and Percheron horses. The aim was to create a compact draft horse suitable for farm work.
Despite their relatively smaller sizes, these horses are muscular with a heavy cob conformation and lively gaits. Their legs are short and may have little to no feathering. They feature a well-arched neck and lightly feathered legs.
Russian Heavy Drafts stand between 14.1 and 15 hands. Their coat can either be strawberry roan or chestnut. You're also likely to find them in the bay color.
Today, this horse breed is known for its high milk yield. Mares can give an average of 2,500 kg of milk during lactation. Russians use this milk to make kumis (fermented mare's milk).
Some people raise this breed for meat production and cross-breeding purposes.
5. Bashkir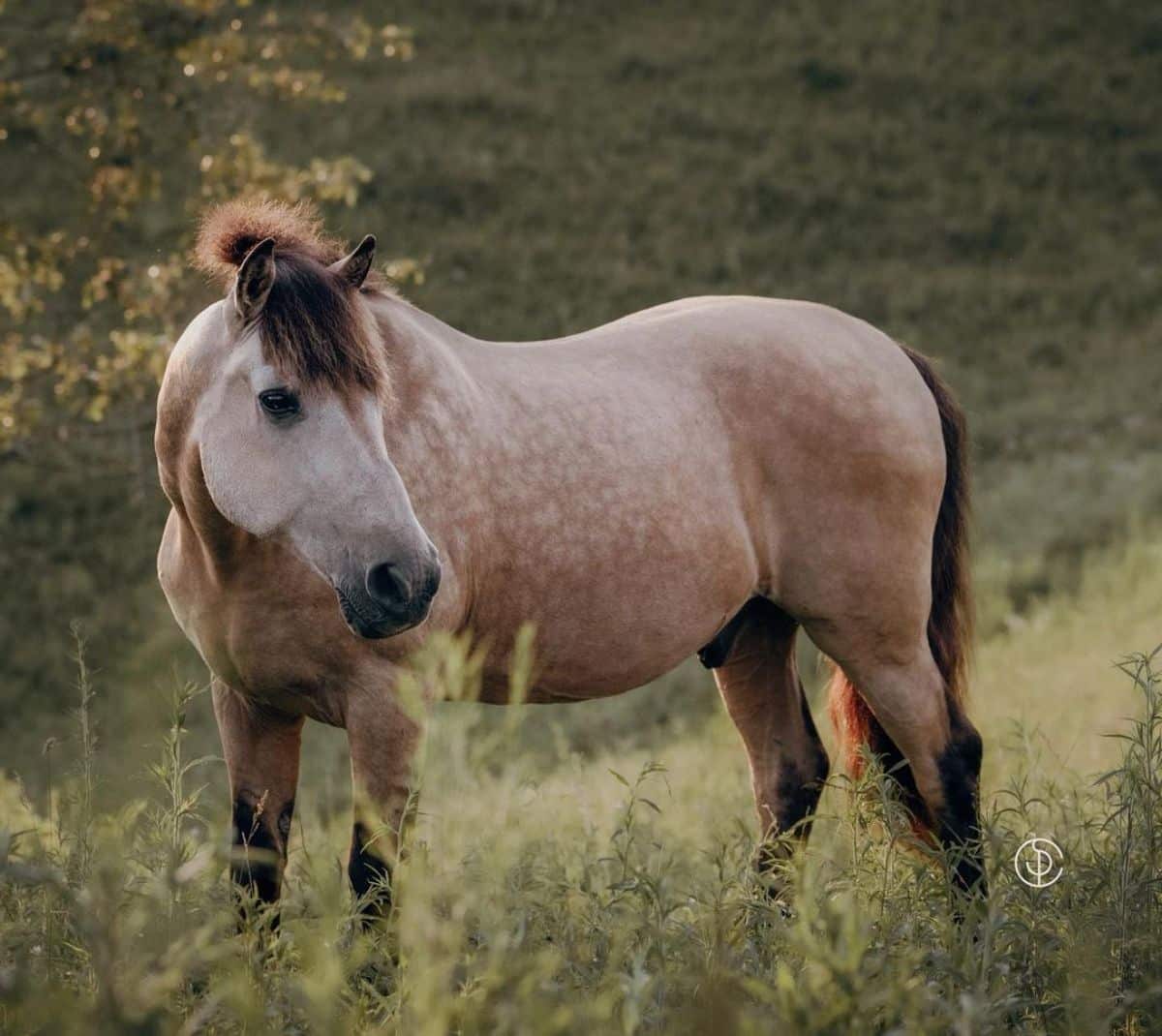 Named after the Bashkir people, Bashkir or Bashkort is another beautiful Russian horse. Its origin is unknown, but most believe the breed came from West Asia's steppe horses.
Breeders have, over the years, used the Bashkir to cross-breed with Russian Heavy Draft, Yakut, and Kazakh horses.
The Bashkir is a tiny horse, standing at about 14 hands high. These horses have large heads, short necks, deep chests, and flatbacks. Their legs are short but with heavy bones. They have thick, curly coats that can be chestnut, bay, roan, dun, or mouse gray.
Bashkir horses come in two types:
Mountain type: This is a smaller, lighter Bashkir horse.
Steppe type: This Bashkir has a taller, lighter build.
These horses perform various activities, including riding, driving, farm work, harness, and park work. Mares produce milk, which locals use to make kumis. One can use their hair to comp or create woven clothes.
6. Orlov Trotter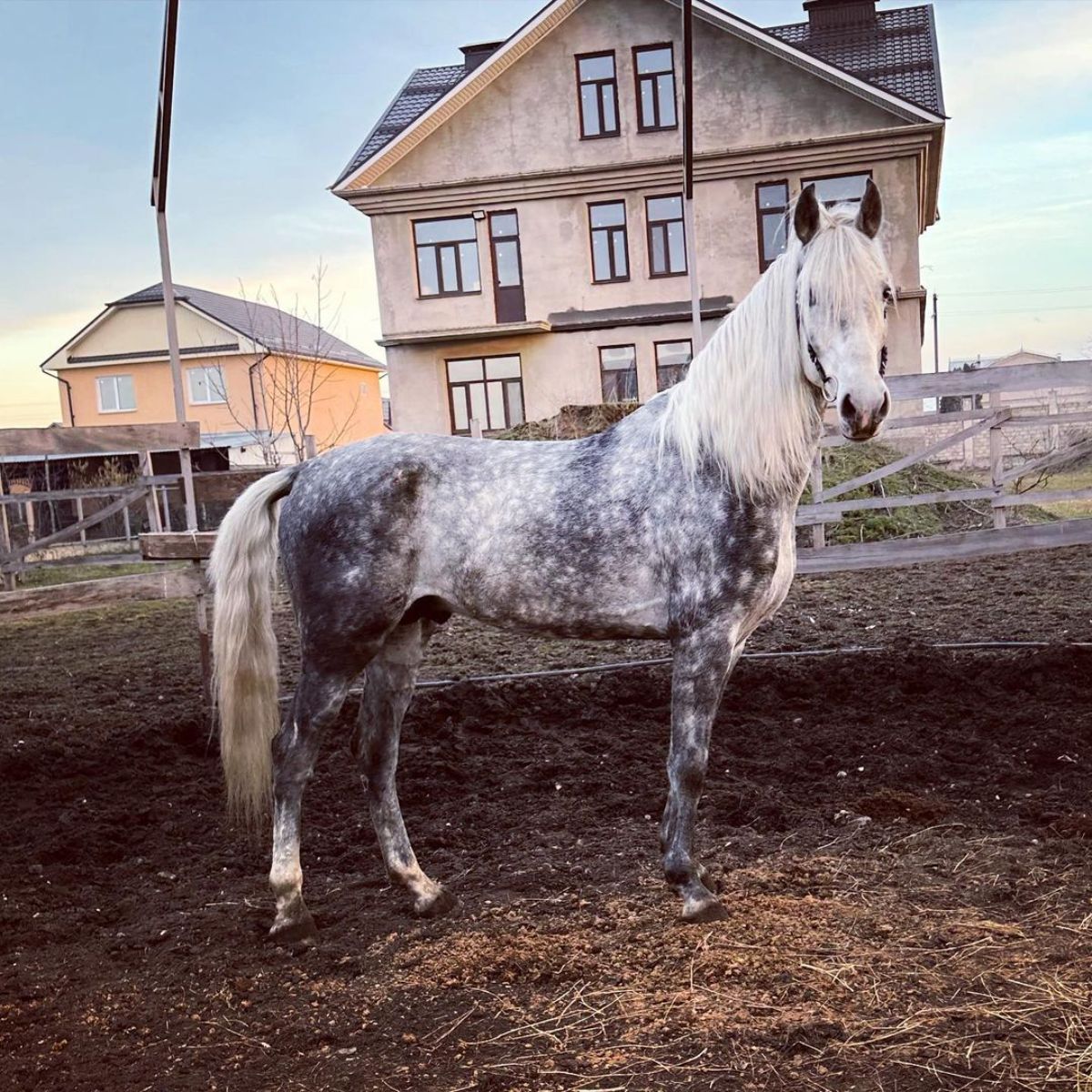 The Orlov Trotter is a famous horse in Russia, thanks to its remarkable stamina and speed. The breed's name comes from Count Alexei Orlov, who developed it at his Khrenovskoy stud near Bobrov. The aim was to create a horse breed that could survive in Russia's harsh climate.
Orlov Trotter is a result of crossing Arabian stallions with various European mares, especially English, Danish, Dutch, and Mecklenburg mares.
These horses were a Russian treasure during the 19th century, valued for their elegance and ability to work hard. Russian nobles used them for harness racing and riding.
These magnificent horses are born with a darker hue that may turn gray to white as they mature. You can find Orlov Trotters in different colors at maturity, such as gray, black, chestnut, and bay.
These horses are tall, standing up to 17 hands with muscular bodies. They have a big head, an arched neck, large eyes, and strongly-built legs.
They're versatile horses for riding, harness racing, carriage driving, and combined driving.
7. Deliboz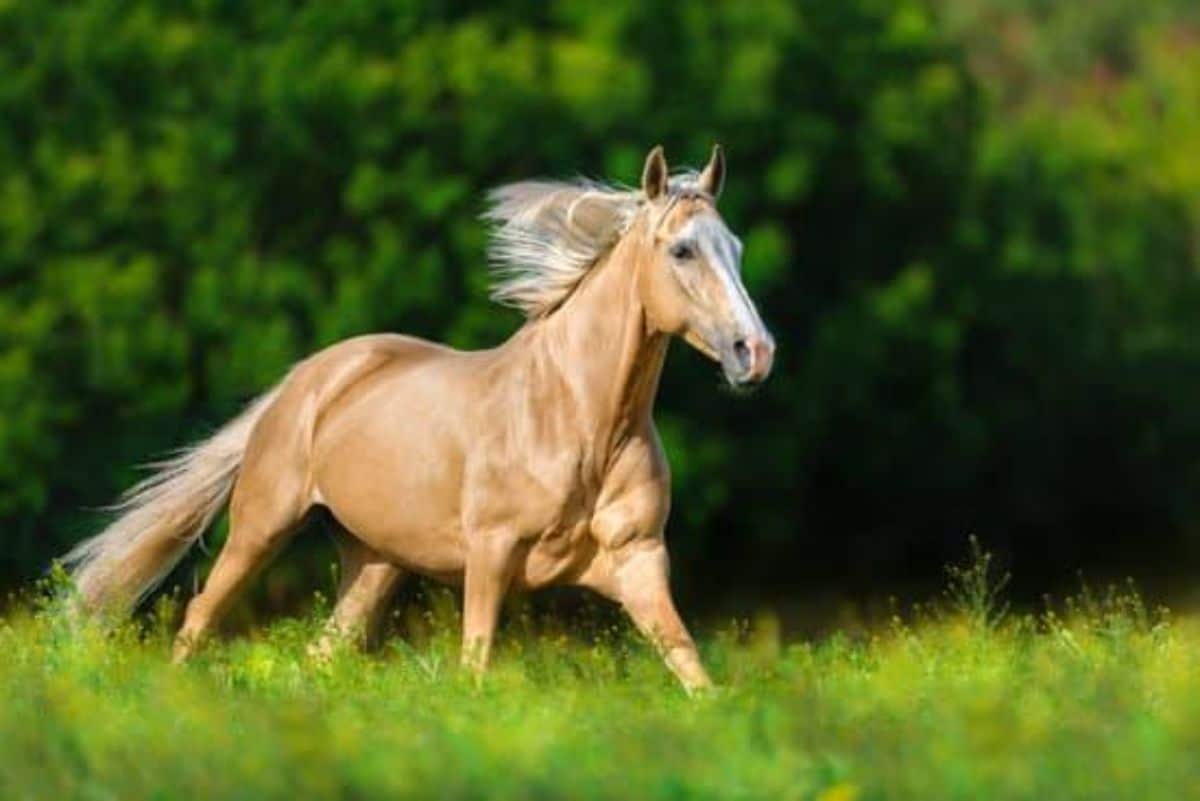 The Deliboz or Delibaz is a light, riding horse typical to Russia. The horse is believed to be an ancient horse from Russian lands. It later underwent selective breeding in the Azerbaijani SSR in the 20th century.
Deliboz was developed in the 1930s-40s by crossing horses under the Soviet regime with Karabakh and Arab stallions. From the 1950s, crossing with Karabakh stallions stopped, leaving the Arab and Tersk stallions.
These horses are medium-sized, standing between 13.3 to 15 hands high. Most are gray though others are black, chestnut, dun, buckskin, and palomino.
Deliboz horses are adorable but can be somewhat aggressive. You can use them as a pack, race, and transportation horse.
Russia Is Home To Many Beautiful Horse Breeds
Hopefully, you've enjoyed going through our list of beautiful Russian horses. While this is not an exhaustive list, these horses are magnificent and adorable. They're Russian treasures, loved for their unique coats, muscular bodies, and ability to work hard.