Certain horse breeds were bred for the sole purpose of towing wagons and carriages. They're typically known for being fast and light-footed.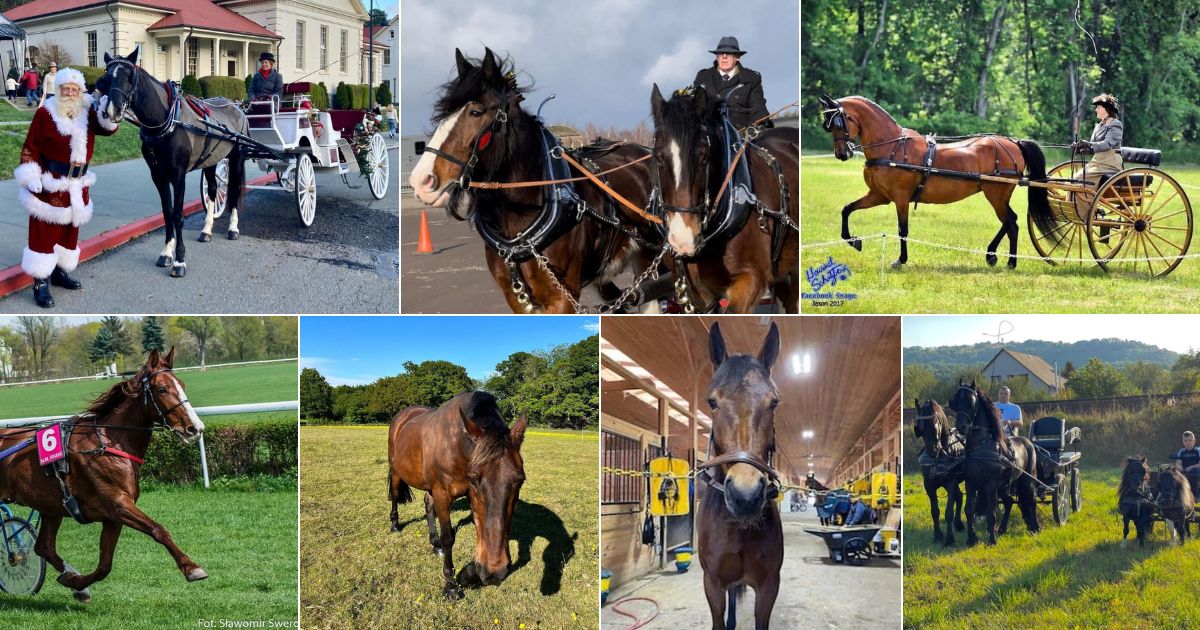 Horses with big statures, strong backs, and gentle dispositions fare best as draft animals. These characteristics help them endure the strain of pulling a heavy load, sometimes in hectic situations. They must also be trainable to learn whip, rein, and voice instructions.
Whereas introducing automobiles led to a drop in pulling horses' demand, they're returning to the modern economy. Here's our list of the 11 best horse breeds for wagons.
Jump to:
1. American Standardbred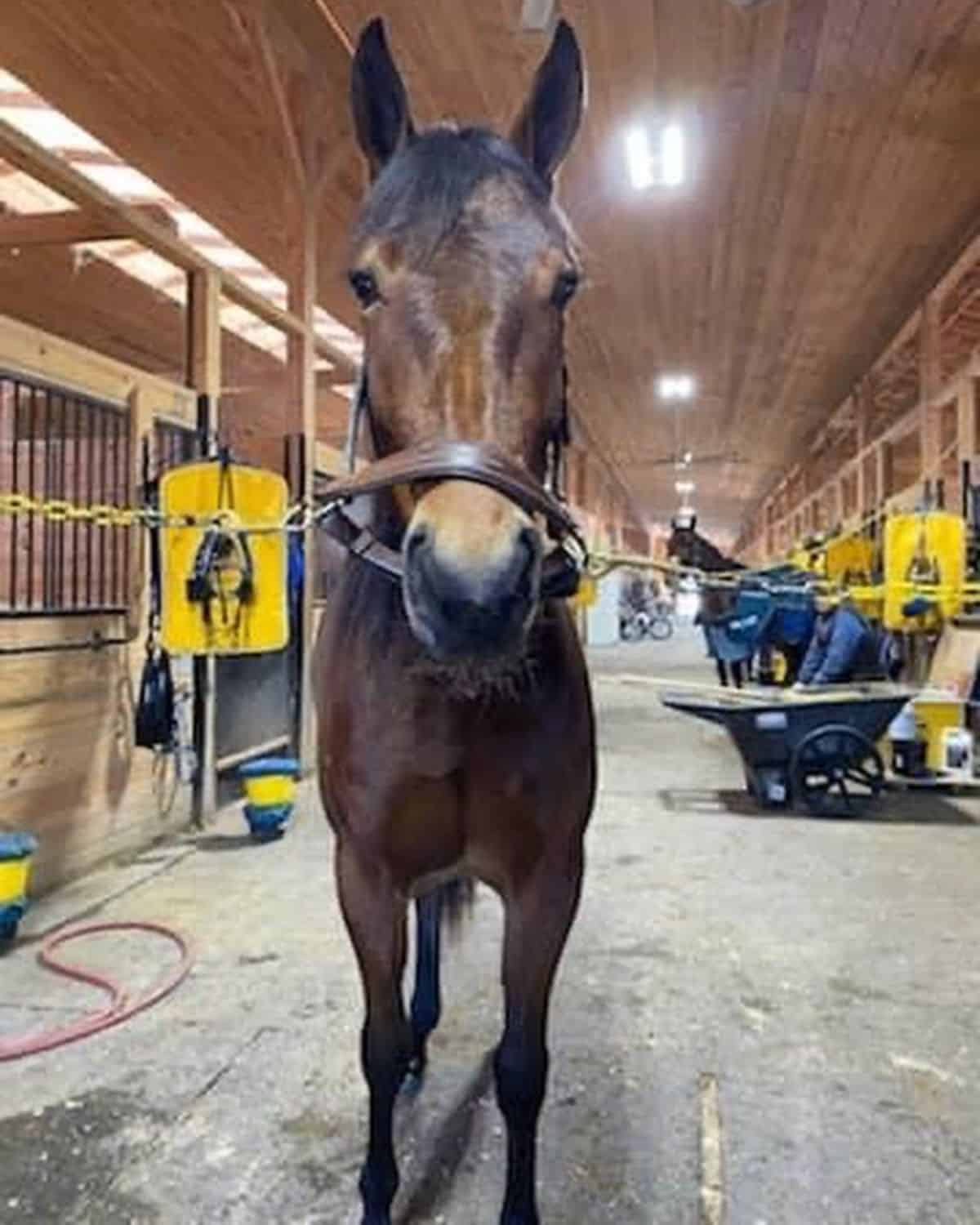 The American Standardbred breed has a stellar reputation in carriage pulling and harness racing. They're also a popular choice for leisure riding and equestrian competitions worldwide.
The breed has exceptional endurance, pace, and calm demeanor, perfect for a driving animal. Most people use them for ranching and trail riding because they're among the few horse breeds that can perform a trotting movement.
2. Shire Horse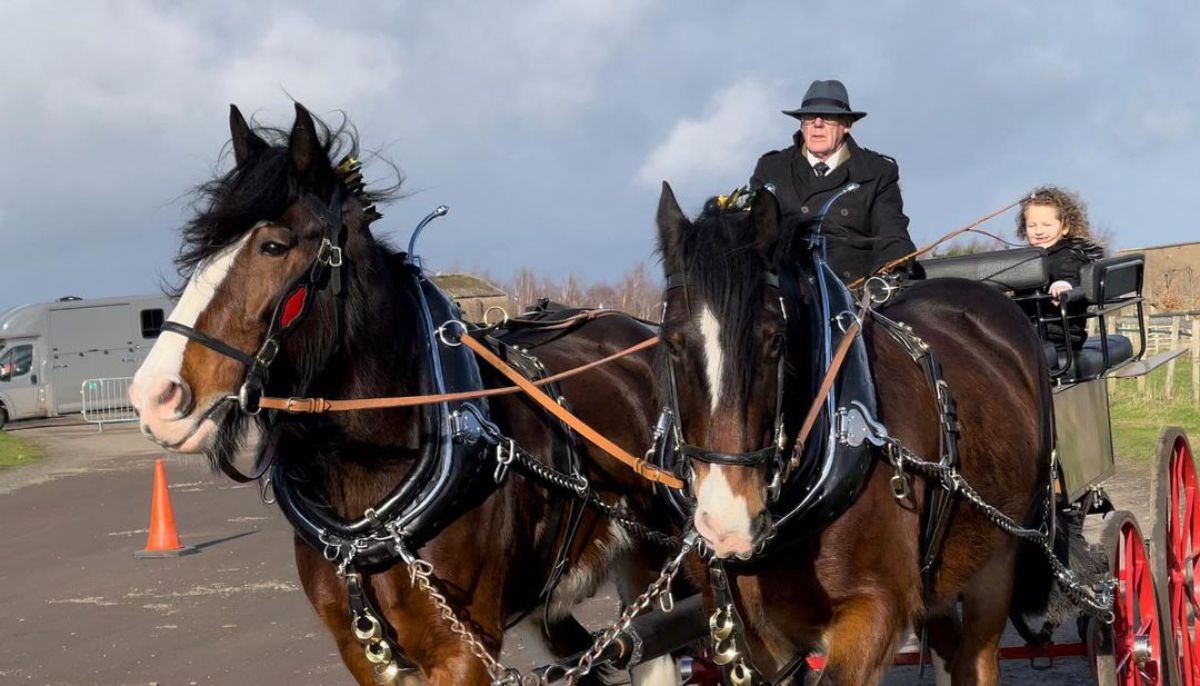 With its origins in England, the Shire has a sturdy physique. The breed has a strong pulling power and was initially employed for barge-pulling, farm labor, and road hauling when England's canal system was a major component of the nation's transportation infrastructure.
As railroads grew and industrial farming became widespread, the breed disappeared. Nevertheless, Shire horses' popularity has been resurgent since the 1970s, and they continue to hold a special place in England's rural and farming history.
Shire horses were often used to draw beer delivery carts. While only a small percentage of breweries in the UK still rely on horse-drawn carts for alcohol delivery, the tradition lives on.
Today, horse owners utilize them in hauling and racing because of their broad chests and deep shoulders.
3. French Trotter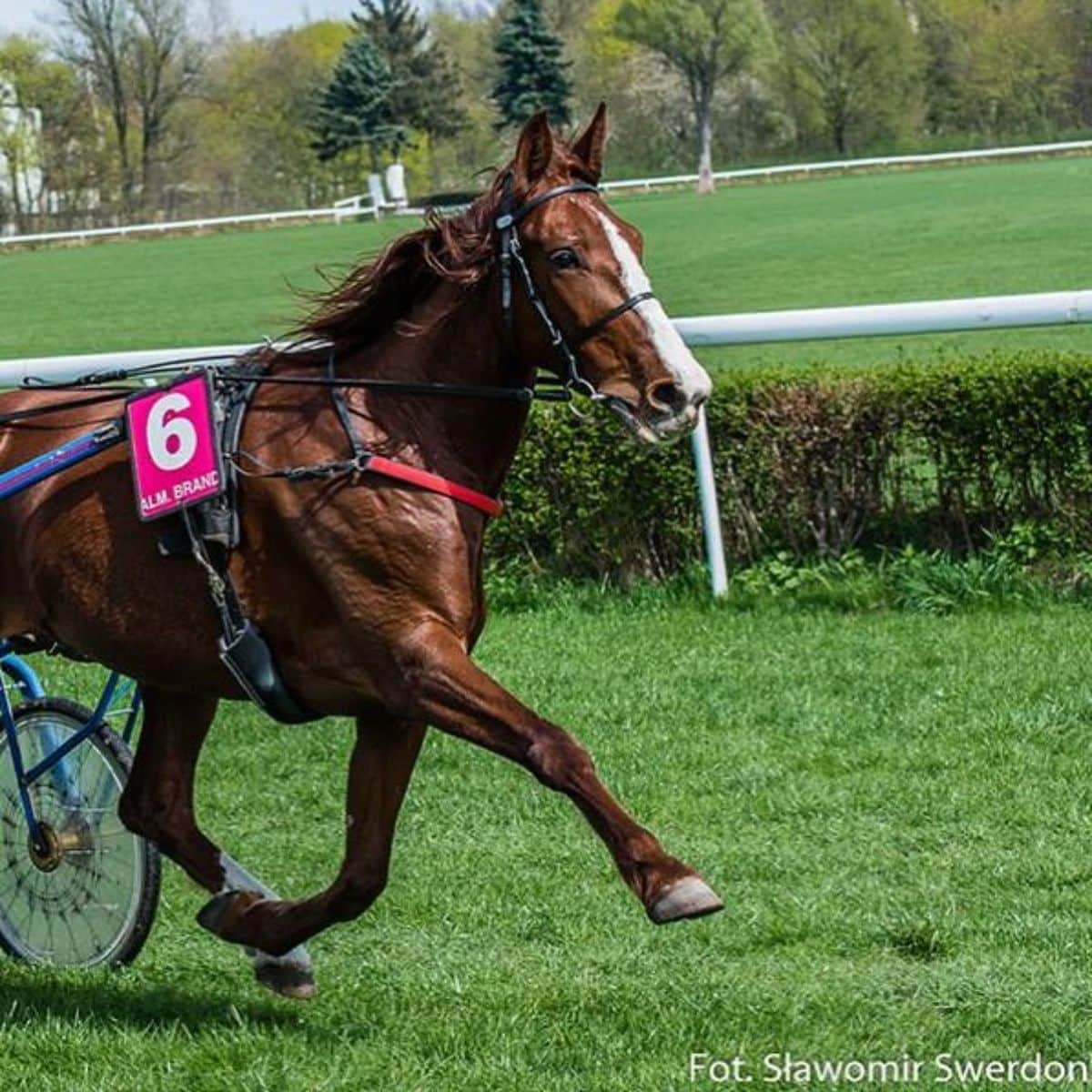 The breed's origin dates back to the 19th century in Normandy. They're widely known for their distinctive capability to trot rapidly. The breed is a mix of different breeds, each contributing to its well-balanced gait.
The breed's small, stocky build and pleasant, calm disposition make it a popular choice for transport, hunting, and showjumping. A third of all French Trotters are fast enough to make it as racehorses.
4. The Hackney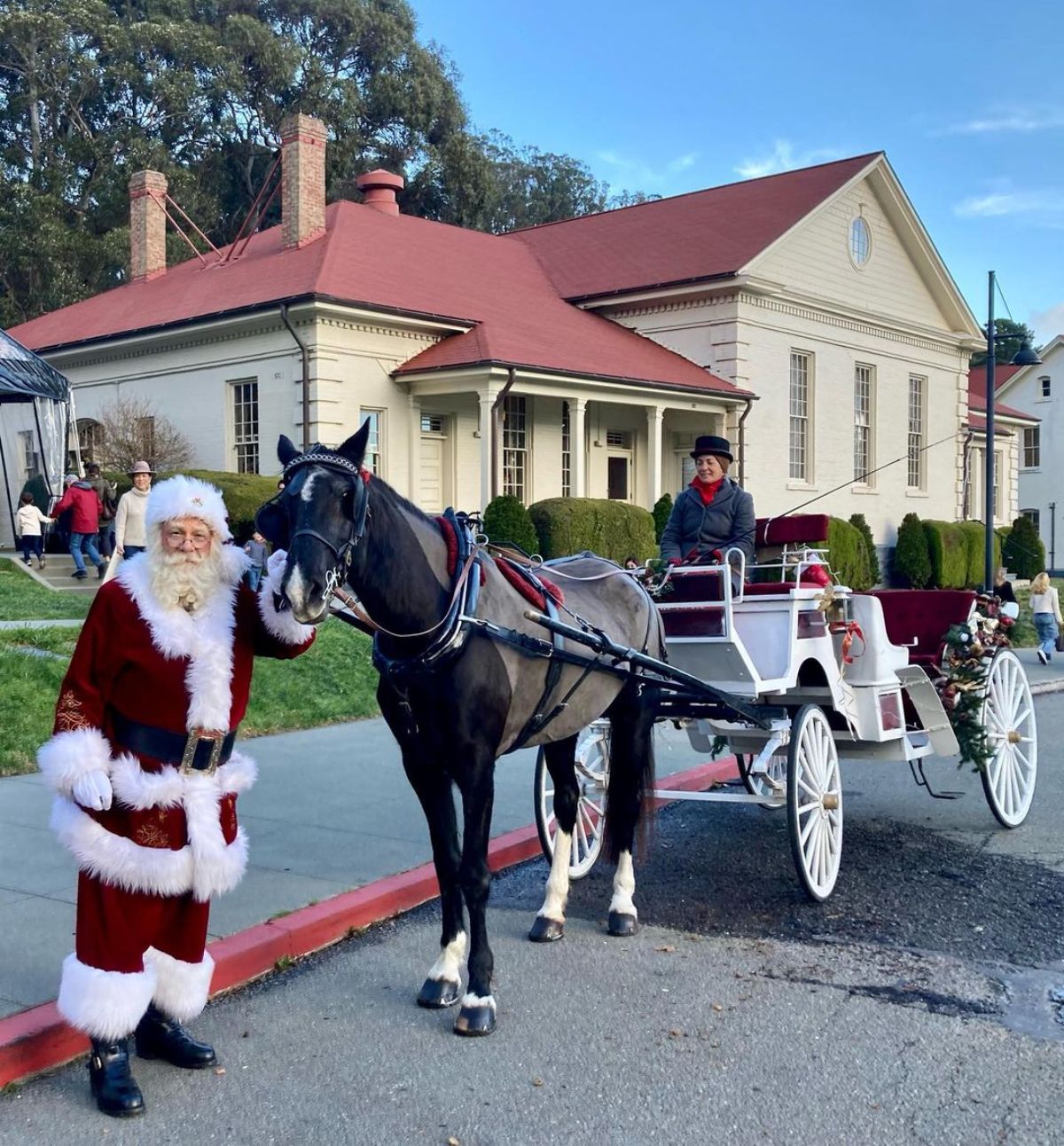 Since ancient times, people consider the Hackney as the best representative of carriage horse breeds. They're strong, hardy creatures with a high-stepping gait perfect for vast distances travel and hauling.
Initially, they were meant to be war horses but gradually evolved into driving horses once they became a mix of Standardbreds and Thoroughbreds. Besides having excellent endurance, Hackneys are strong and resilient.
Other characteristics you will find in the Hackneys include:
High intelligence
Courageous
Free-spirited
Simple to train
5. Cleveland Bay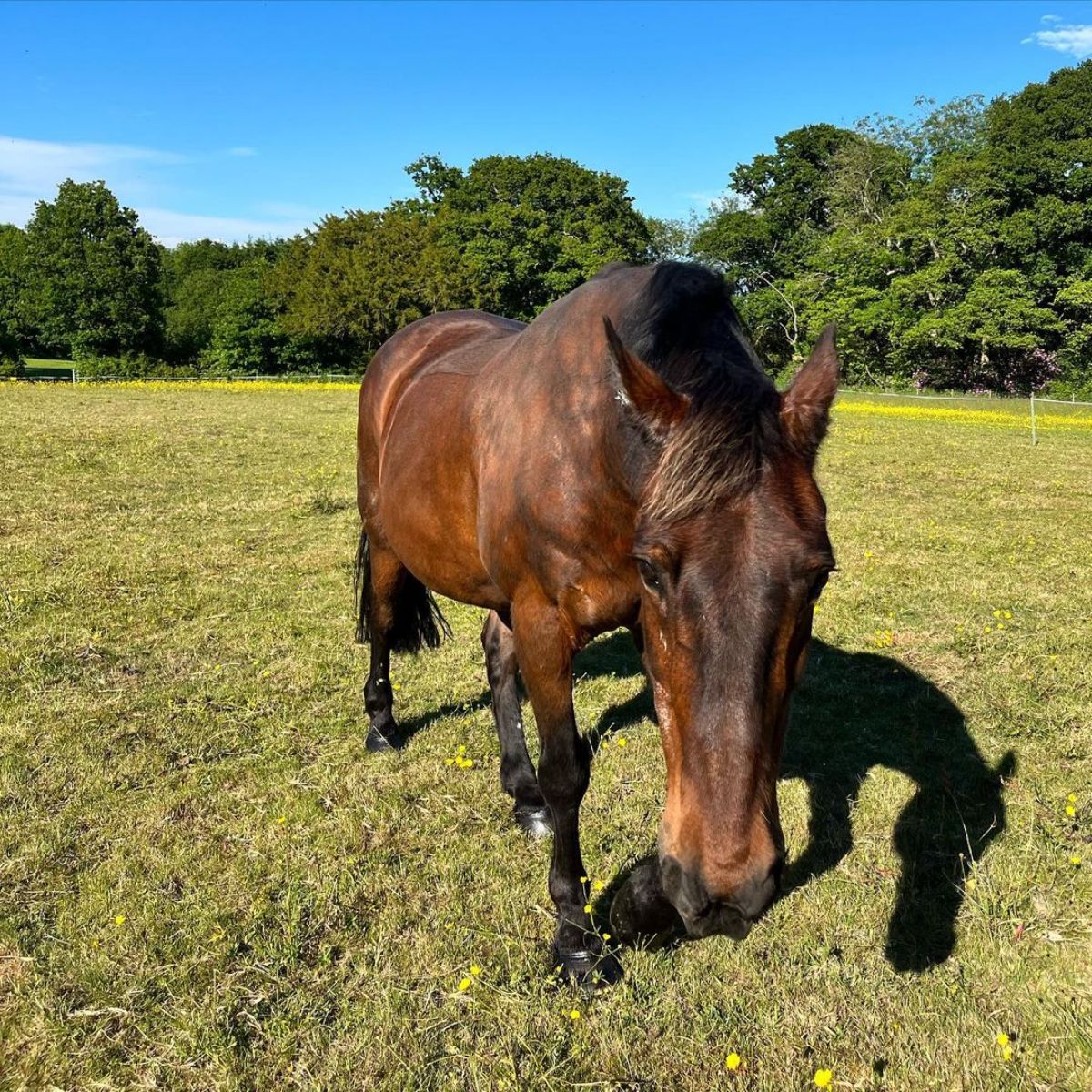 Cleveland Bay is originally from Northern Yorkshire in the United Kingdom. As one of England's earliest horse breeds, the Cleveland has evolved into a versatile animal.
The breed did exist in the Middle Ages, but nobody knew where they came from. They were initially known as "Chapman horses" because they were popular with "Chapmen" (traveling vendors) to transport their merchandise.
They eventually got the name "Cleveland Bay" because of their distinctive hue and historical ties to the Cleveland region of North Yorkshire.
They're renowned for their exceptional intelligence and powerful shoulders and quarters. The characteristics allow them to cover vast distances while pulling much weight effortlessly.
They're easygoing and reasonable, with a calm demeanor. They have a reputation for being obedient and straightforward to train.
The breed has kept its ancient charm while adapting to each era's needs. Whether you need them to pull a wagon, plow the farmlands or excel in contemporary equestrian disciplines, they're up to the task.
6. Friesian Horse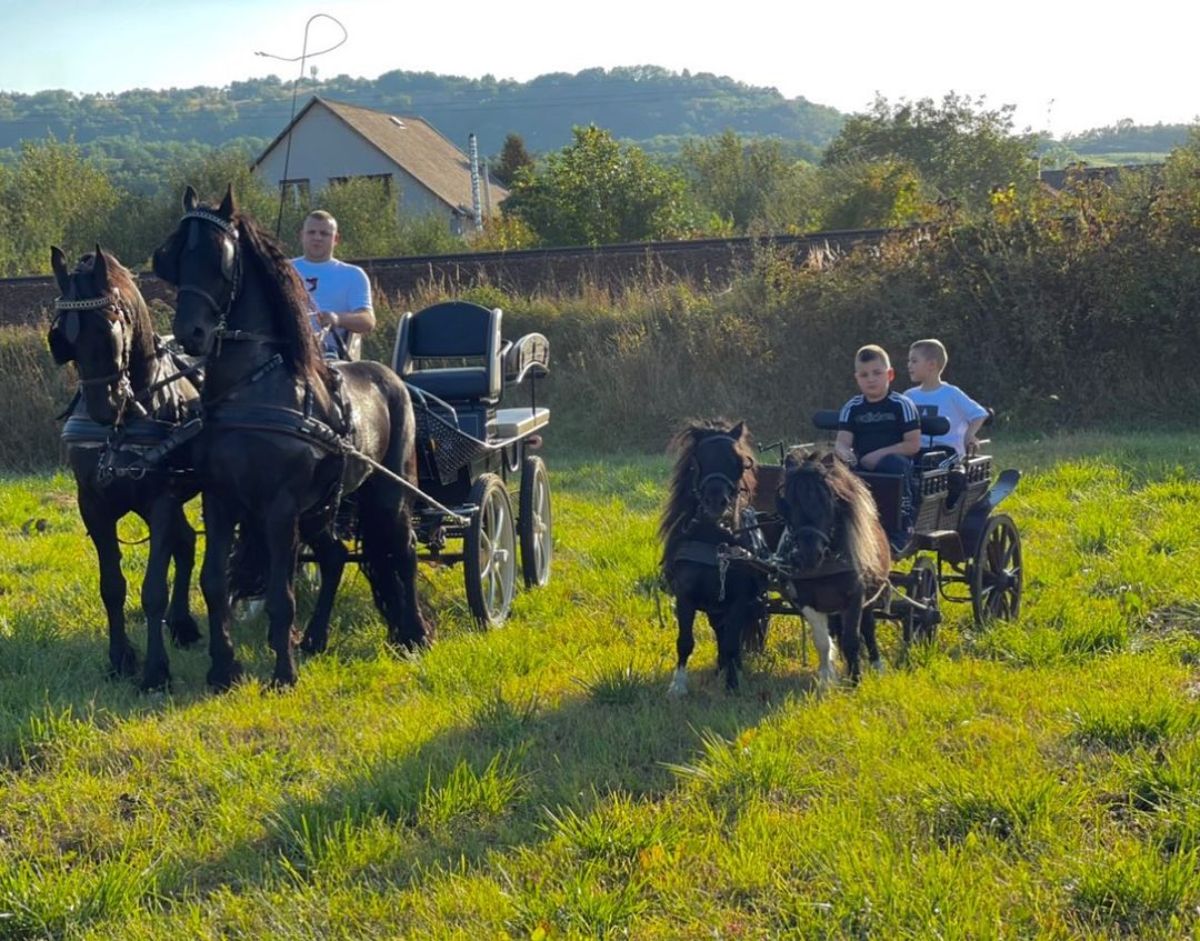 The breed has its origin in Friesland, Netherlands. Breeders improved this horse in the 1600s by combining Arabian and Andalusian genes. The result was a hardy and reliable horse with a lot of endurance.
The breed's ancestors served as battle mounts in the Middle Ages. They were huge enough to bear the weight of heavily armored soldiers and still move at a higher speed.
Although it may look intimidating, the Friesian horse is quick and calm. The breed makes perfect carriage horses due to their smooth gait and strong hindquarters.
They can pull heavy loads over long distances. The breed is also known for its intelligence, willingness to learn, and obedience.
7. Morgan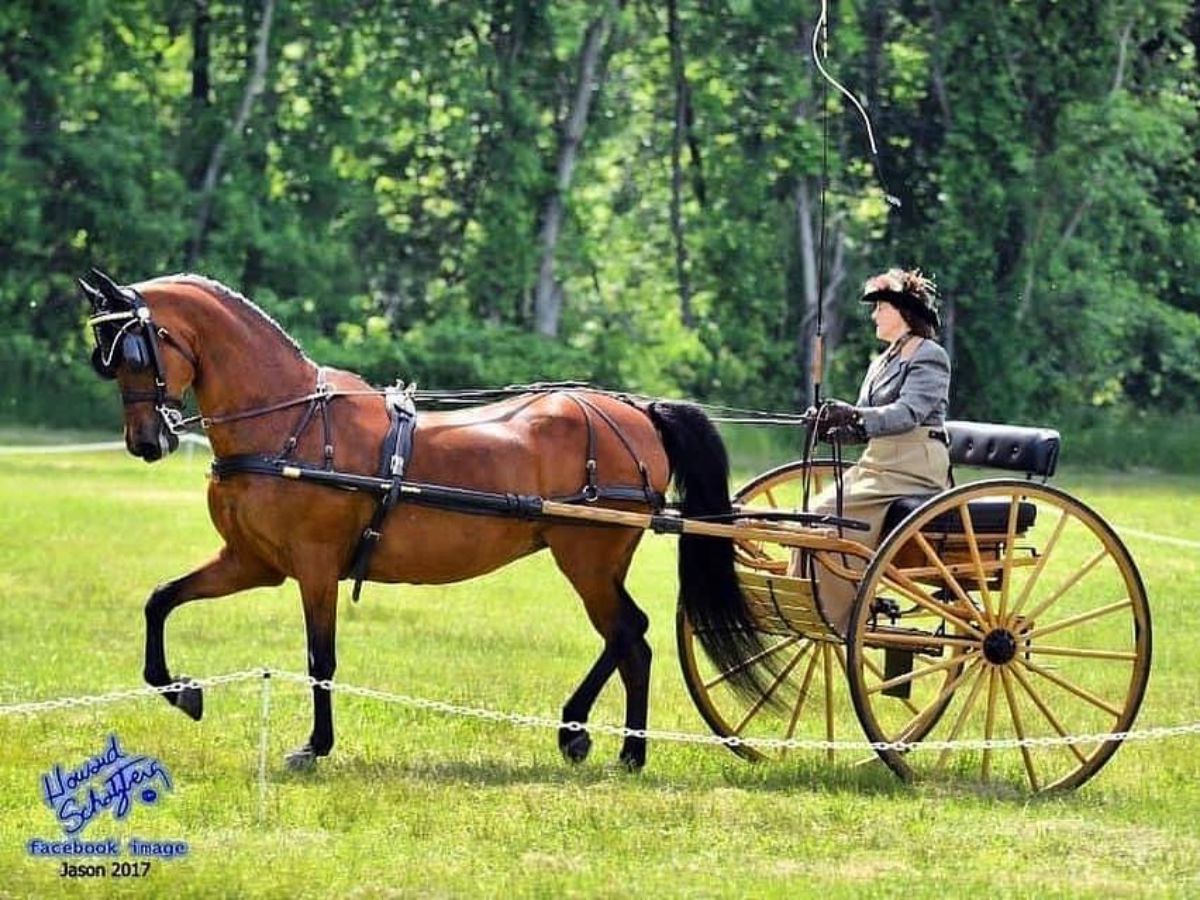 The Morgan is an American horse breed that served as general rising animals and harness racing throughout the 19th century. They're known for their strength, agility, and endurance.
People used these horses for show, dressage, and driving. The horses are easy to train, have a gentle demeanor, and have the propensity to develop close bonds with their owners. That contributes to their status as excellent starter horses.
The Morgan is a versatile horse that responds well to different uses and environments. They've been a multipurpose breed since their origin. Before the industrial revolution, they were valuable for plowing farms and hauling family wagons.
Inventors journeying to the American West used Morgan horses to pull their carriages. Nowadays, you'll find them in any imaginable equine discipline.
8. Thoroughbreds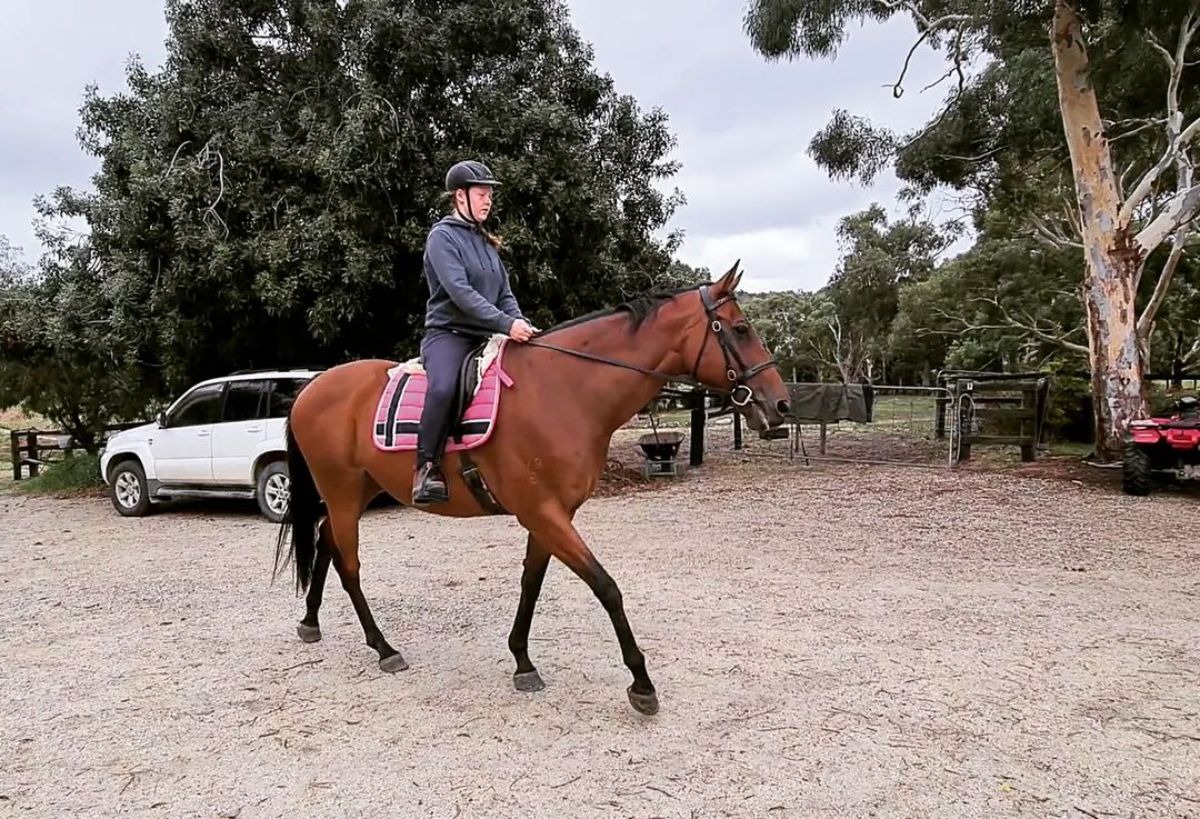 For a good reason, Thoroughbreds are among the most famous horse breeds. The breed's origin dates back to England in the 17th century. The horse didn't take long to go worldwide and still dominates.
They're known for their speed and agility, rendering them ideal horses for various disciplines. The breed's athleticism and stamina mean they can cover longer distances quickly.
They're also intelligent, sensitive, willing to go wherever you direct them, and rapidly learn how to defuse stressful situations. You only need to provide Thoroughbreds with the necessary health care and regular exercise.
9. Trakehner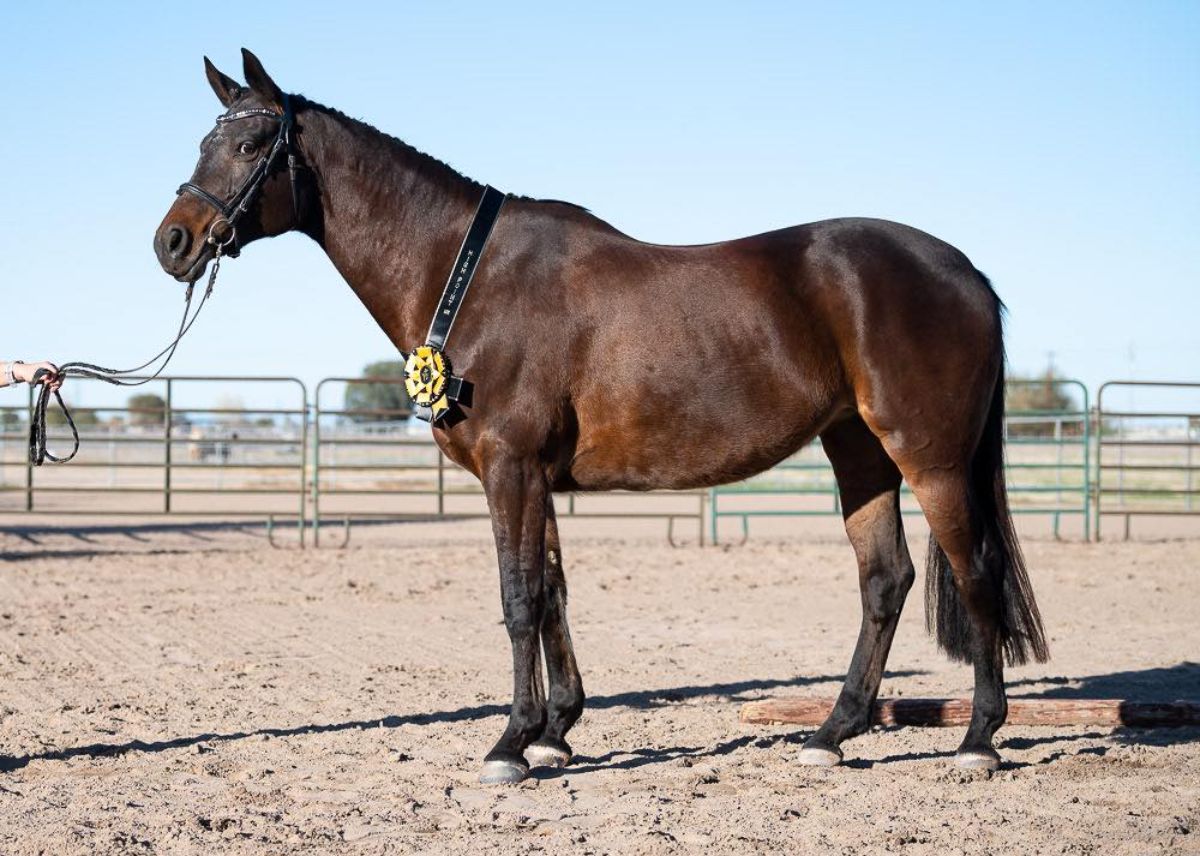 Breeders came up with Trakehner to serve as a workhorse on fields. Today, most horse lovers consider them one of the most agile and lightweight warm-blood breeds. They possess all the qualities that people seek in a performance horse.
Trakehner breeding did come when it was evident that earlier carriage horses didn't have the agility necessary to cover vast distances. They are alternative lighter carriage horses with the power and strength needed.
The breed is large, sturdy, highly athletic, and has a well-balanced movement. In addition, they are calm and sensitive yet composed to handle strenuous activities like pulling wagons. They're also popular in equestrian sports like dressage and show jumping.
10. Oldenburg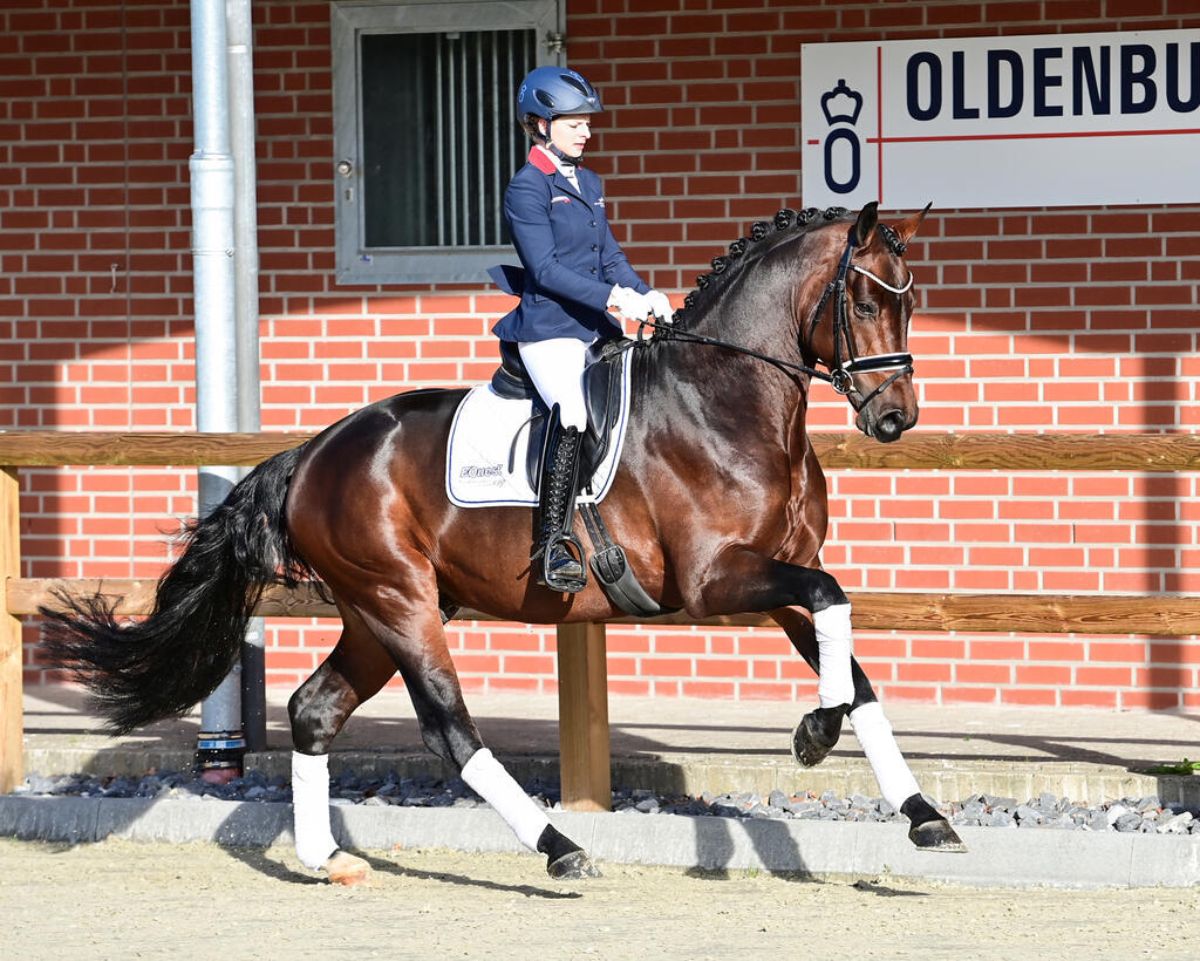 The Oldenburg originates in Germany and is a strong and reliable war horse. People use them for riding, driving, and competing in different sports.
Their ascending physique, muscular hindquarters, long, powerful neck, and deep chest are characteristics of a traditional sport horse.
The breed can comfortably support their body weight since their hooves are big and powerful. They're famous for being willing to help and having a pleasant disposition. That renders them a perfect carriage horse breed.
They have the independence and sensitivity to succeed at the most challenging levels of competition. The breed is popular in showjumping and dressage because of its reputation for strength, bravery, and intelligence.
Whereas they're powerful animals, their size implies they don't have the stamina and endurance of most carriage breeds. Thus, they're usually crossed with Thoroughbreds to improve their performance as carriage animals.
11. Orlov Trotter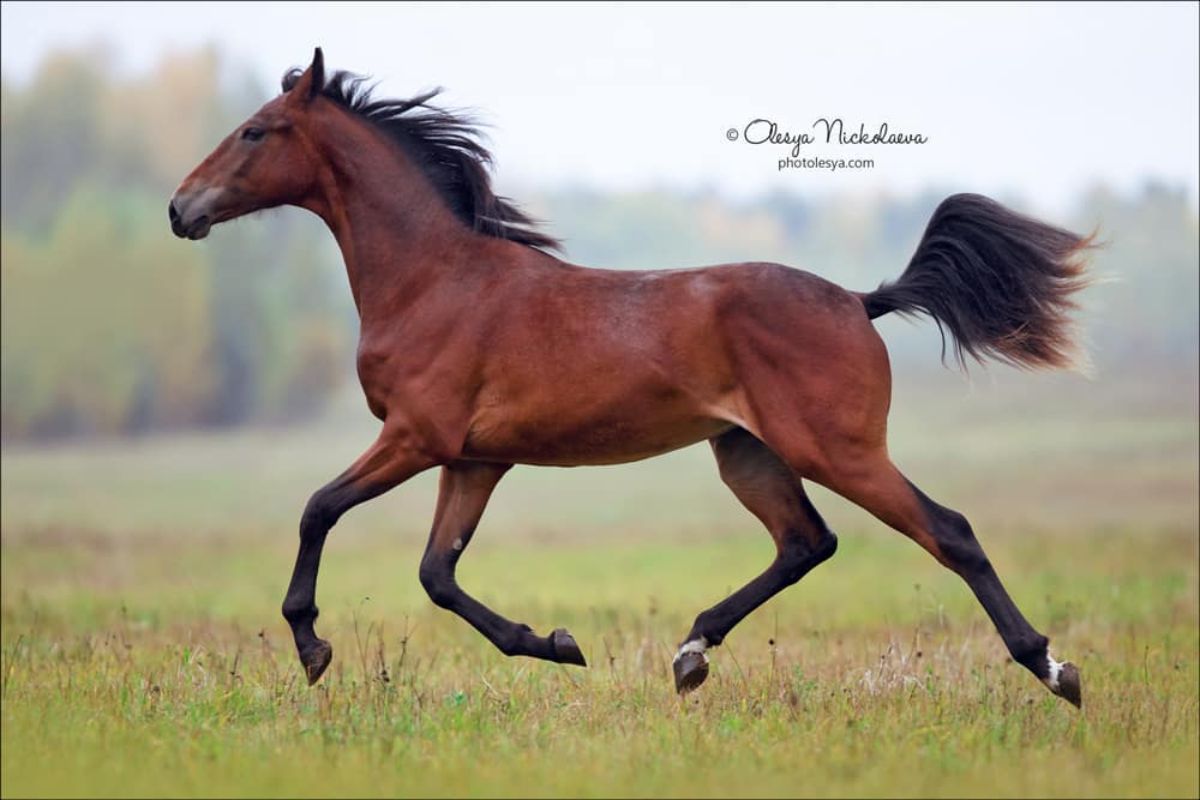 The Orlov Trotter is among the most famous horse breeds in Russia. The sturdy harness horse boasts high agility, endurance, and a quick trot.
The breeder sought a resilient horse to survive Russia's severe weather. Their health had to be good enough to endure the country's rough terrain.
The breed rose to prominence as a harness racing horse towards the end of the 18th century. Russia's and Europe's finest breeds couldn't compete with them. People use these workhorses in the agriculture and transportation industries across the world.
Although most people identify them as harness horses, they're multipurpose animals with many uses. They have a calm demeanor, an attribute that's particularly attractive in a competition, leisure, or driving horse. Due to its stamina and speed, the breed is a great, all-around horse.
Final Thoughts
The usage of horses for agriculture, logging, and transportation is less common nowadays. However, there are specific characters you should consider when seeking a pulling horse.
Each horse breed on this list has unique traits, including calm demeanors and sturdy physiques that render them extraordinary at the task.