Officials for the Bureau of Land Management estimate there are nearly 73,000 wild horses and burros roaming federal lands across the Western United States. In order to handle the escalating costs of caring for the nearly 50,000 additional animals it has already rounded up, the BLM have presented a $1.1 billion fiscal 2018 budget request to allow for the "humane euthanasia and unrestricted sale" of thousands of animals.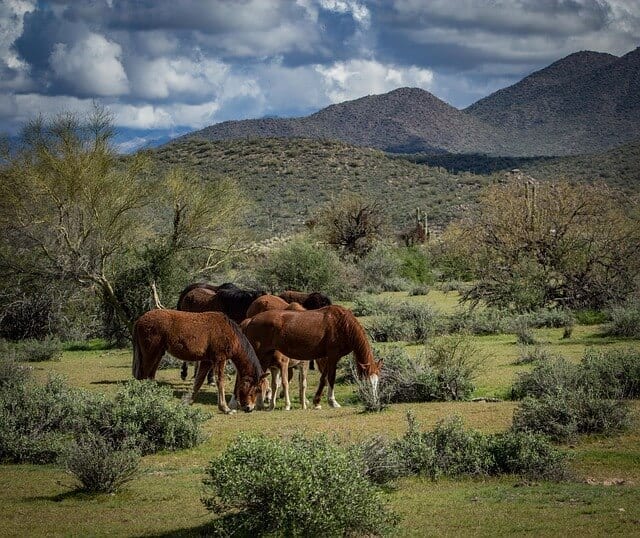 They will first attempt to adopt the horses out to other agencies or individuals, but those left behind will face a heartbreaking fate. The agency addressed the budget request - which would cut funding for the Wild Horse and Burro Program to $70.7 million from $80.5 million in 2017 - in an emailed statement to E&E News.
"Simply put, the BLM's Wild Horse and Burro program — in its current form — is unsustainable."
According to the Wild and Free-Roaming Horses and Burros Act of 1971, the BLM has the authority to sell and euthanize "excess" horses, but in 2010 Congress prohibited them from using federal money to do so.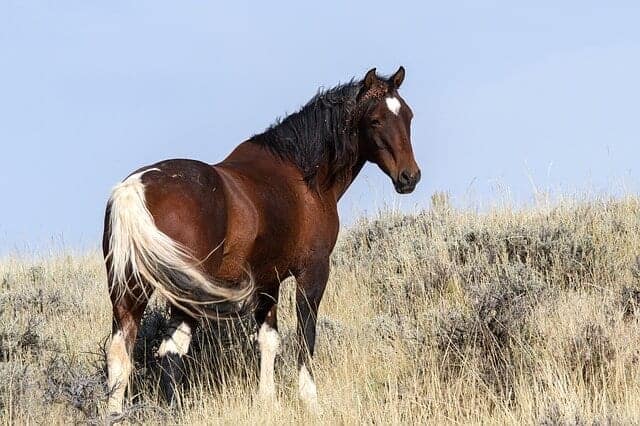 The law requires them to protect herds from harm, but also to remove animals as soon as they exceed "appropriate management levels". According to the BLM, the 73,000 wild horses and burros are nearly three times the 26,715 animals the federal rangelands can sustain.
Since they lack the resources needed to round up and care for the additional 46,000 excess animals, they have requested to use all the management tools provided by the original Act, including selling and euthanizing animals.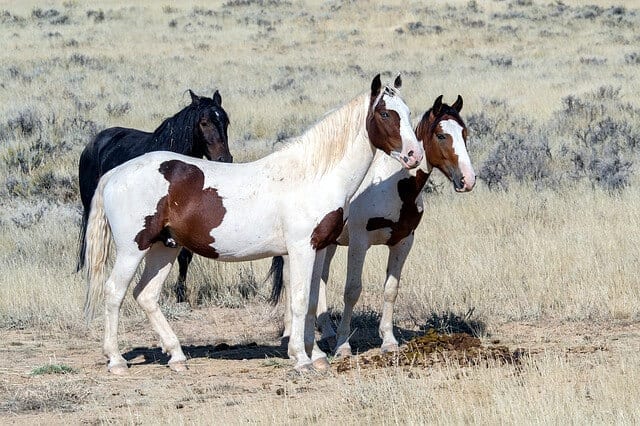 Keith Norris, director of government affairs and partnerships at the Wildlife Society and chairman of the National Horse and Burro Rangeland Management Coalition, said:
"On-range populations of horses and burros already exceed ecologically sustainable objectives, and continue to grow at rates far surpassing adoption demand. Directly removing horses and burros from the range is the only way to effectively reduce their populations in a reasonable amount of time."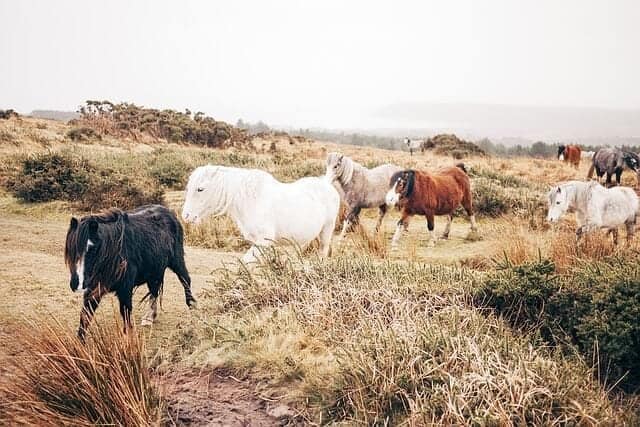 The BLM admit that they are completely overwhelmed. Two-thirds of their annual Wild Horse and Burro Program budget currently goes toward the feeding and care of the nearly 50,000 wild horses and burros housed in offsite corrals and holding pens.
This is not the first time the BLM has considered the radical step of euthanizing wild horses to control the population. The issue was also raised in June 2008, but later dropped.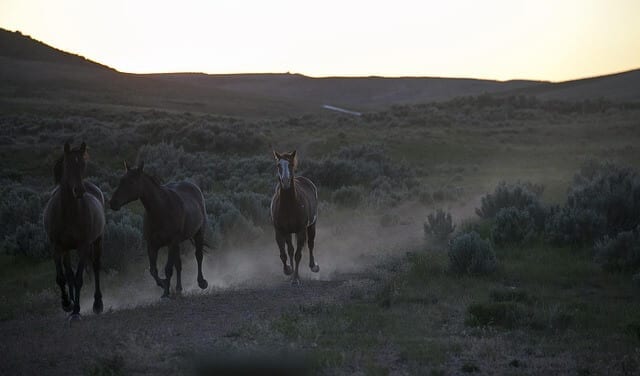 "The proposal to continue mass roundups of America's mustangs and kill innocent and healthy wild horses and burros unfortunate enough to be captured is wildly out of step with the wishes of the American people," said Suzanne Roy, executive director of the American Wild Horse Campaign.
Polls show that 80% of American are opposed to horse slaughter, but those who support the proposed budget say they can see no other way to manage the issue.
H/T to American Wild Horse Campaign