Around 6 PM on Wednesday August 23, a fire broke out at the Goshen Historic Track in New York. The flames quickly spread, eventually destroying a barn at the registered historic landmark.
All of the 30-plus horses on the property were rescued thanks in part to the actions of nearby community members who dropped what they were doing and rushed to the aid of track employees.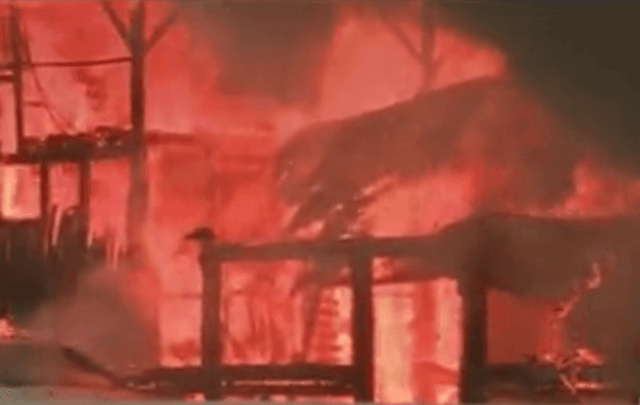 One horse in particular narrowly escaped the inferno, according to Goshen trainer Ian Kaufman.
"Caviar Hall was in a burning stall after the fire erupted and it was thanks to one of the horse trainers that he was able to make it out safely," he told CBS New York. "The whole stall was full of flames and the horse wasn't moving. I was yelling at the guy, 'please kick him — get him out of the stall."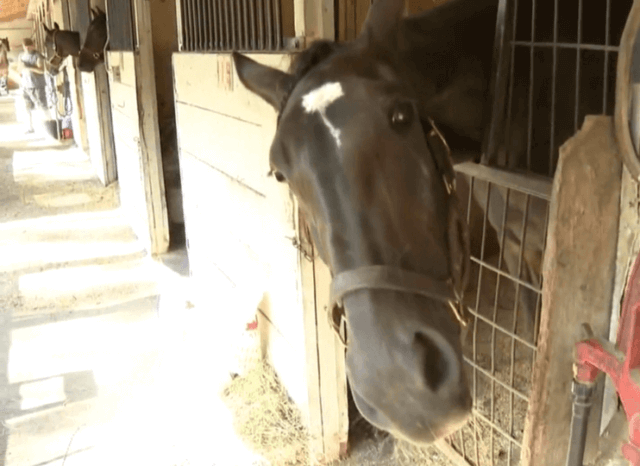 Passing drivers stopped their vehicles to help the overwhelmed employees and a nearby restaurant emptied out as citizens rushed to move horses away from the blaze.
"The horses were absolutely freaking out," said witness, Charles Peralo. "A bunch of people just started rushing over and we just started grabbing the horses, we didn't even have the rope to do it."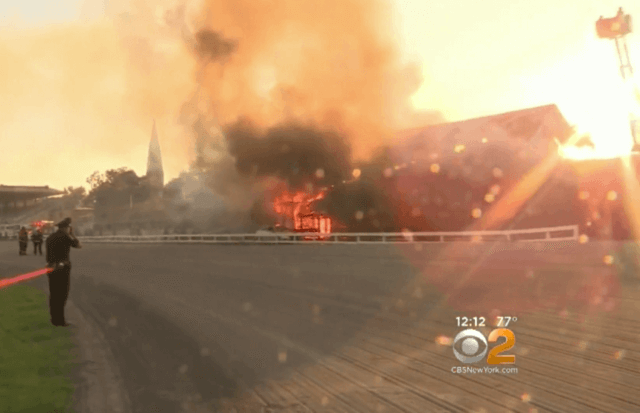 The scene was utter chaos with flames licking up to 50 feet into the air according to one witness. One of the terrified horses took off down the street before being recaptured, while a good Samaritan suffered a broken nose after being kicked by a distressed animal.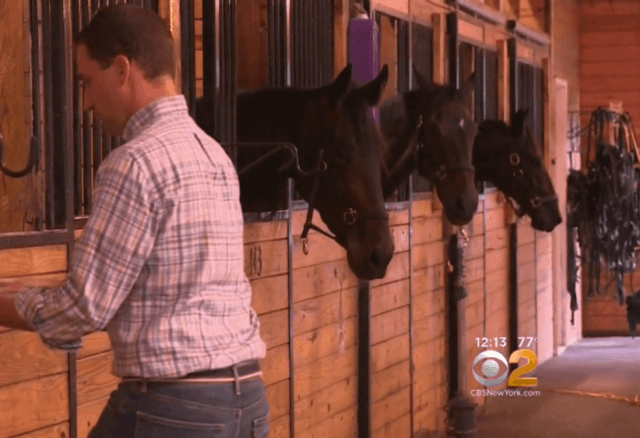 Firefighters spent more than three hours battling the flames before the fire was finally quenched. Despite the terrifying ordeal, all of the horses, employees, witnesses and first responders managed to avoid serious injury.
The Goshen Historic Track is the oldest active trotting track in the world. Manager, Tim Masters has stated the barn will be rebuilt using salvaged mementos to pay tribute to the track's history.
The cause of the fire is not yet known, but Masters said it appears to be electric.