Troy Wright is a veteran and retired Sheriff from the Lake Tahoe division of El Dorado County. He lives in Minden, Nevada, but in his free time, he travels far and wide to take photos of his favorite subjects—wild horses. I've admired his work for a while, and chances are that you've seen it too if you're a horse lover who scrolls the feed of Facebook.
I caught up with Troy to see about featuring him and his impressive work here on iHeartHorses, and thankfully he agreed! Keep reading to learn all about his work and see his images of these horses which need our help to do what they do best—stay wild and free.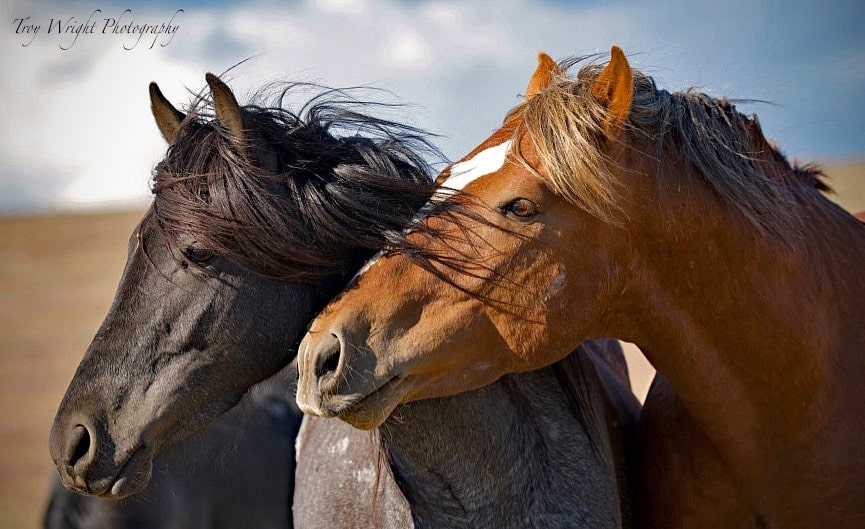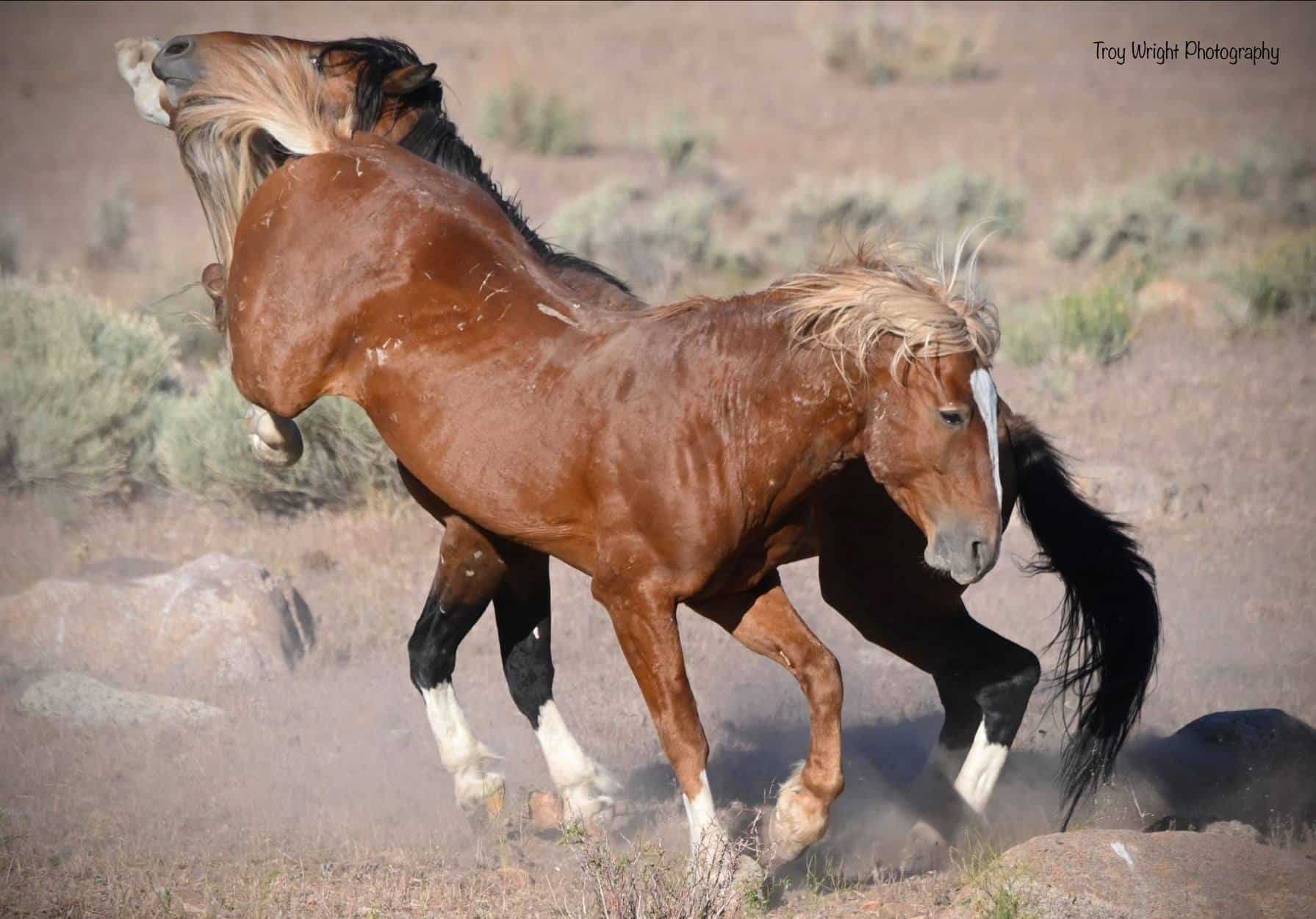 What inspired you to start photographing wild horses?
I grew up on a large horse ranch in Ione, California. And my high school sports teams was called The Mustangs. After retiring, I started my journey in photography.
I started with my first camera 3 years ago and quickly migrated to wild horses. I think photography really helps with awareness of their plight.
I quite often found myself out with our local Pine Nut Range Wilds here where I live. I would find a band and walk with them taking pictures. I especially enjoy action photos, portraits, and the wild horses in landscapes.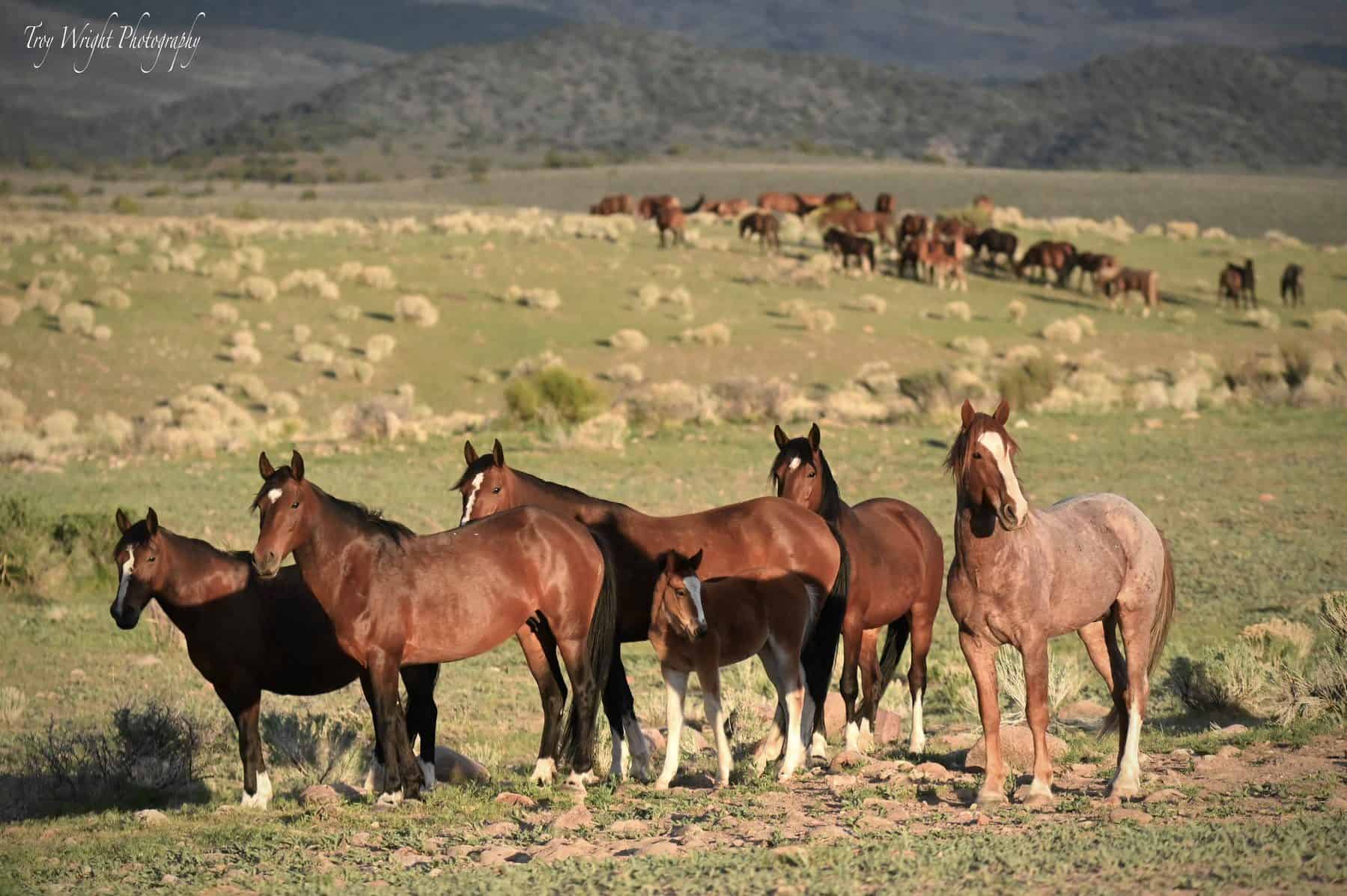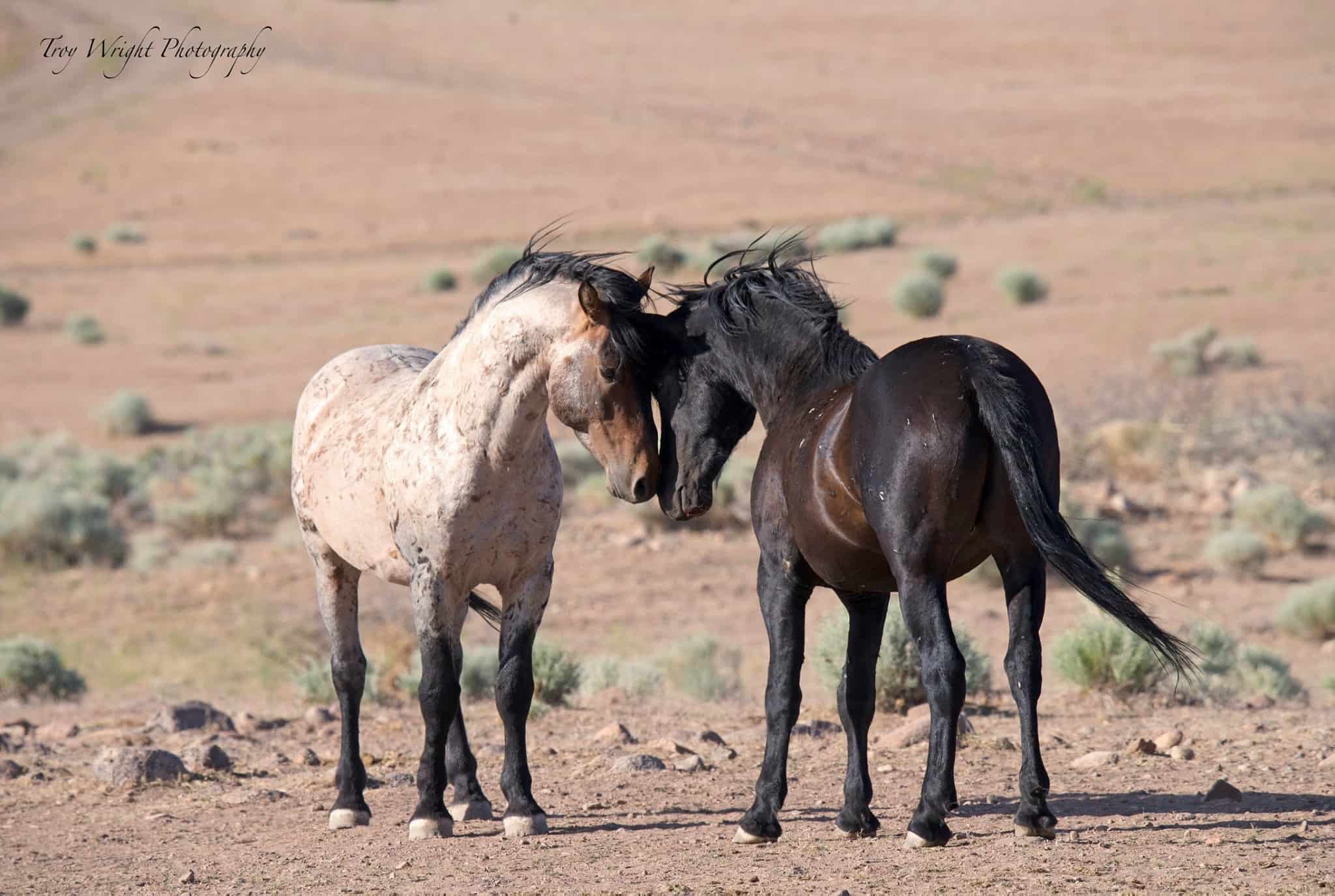 Can you tell me some of the many locations in which you've photographed America's wild horses?
I have photographed wild horses all over Nevada, California's Mono Lake herd, and once in Utah, and New Mexico on a trip. My hometown herd of 88 horses is my favorite to photograph. I especially like getting our beautiful mountain range in the backdrop, which Lake Tahoe is just a few miles over the top.
Do you have a dream location you've had yet to visit?
I'd love to photograph the wild horses of Assateague Island, but that's a longgg drive from Nevada.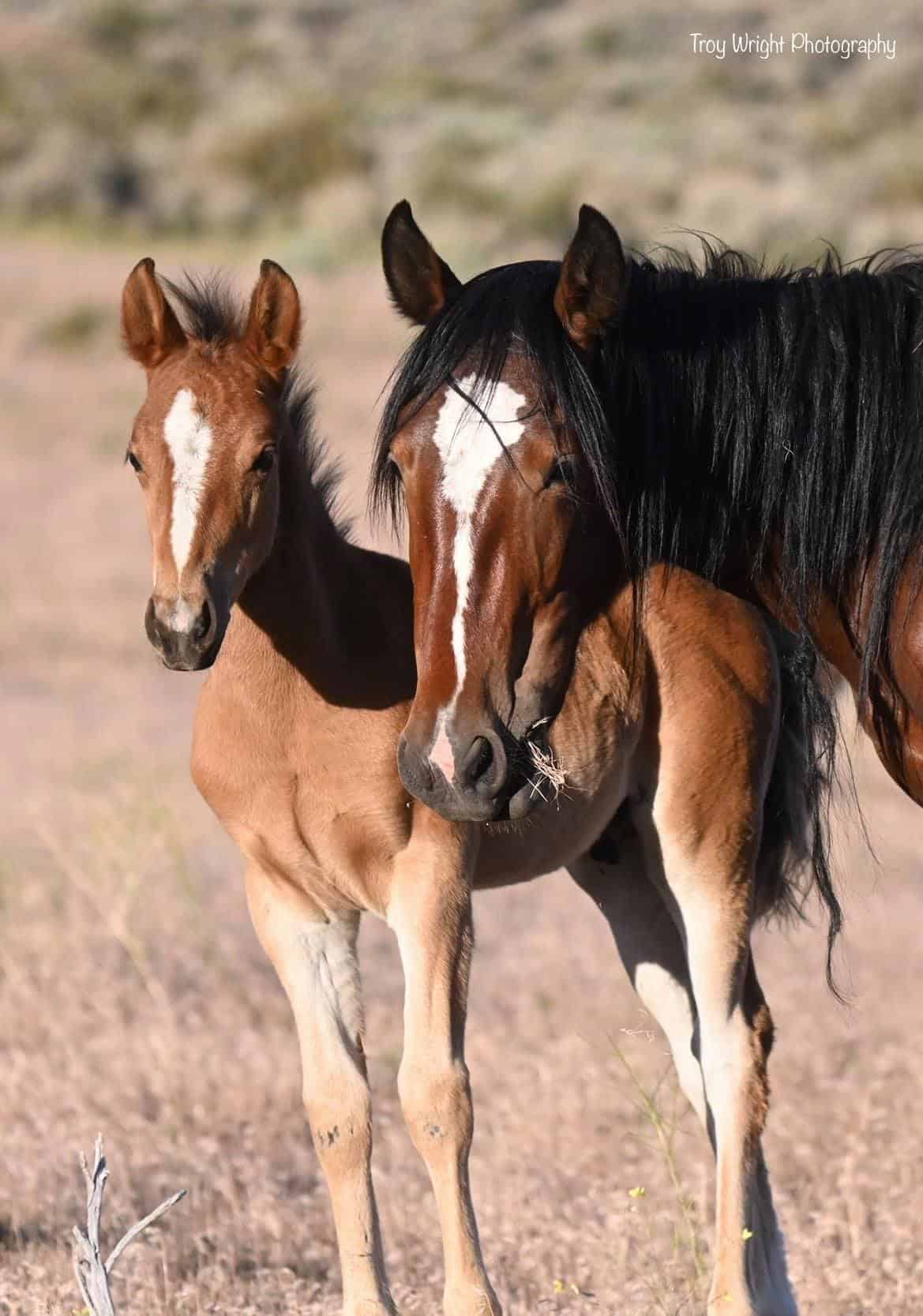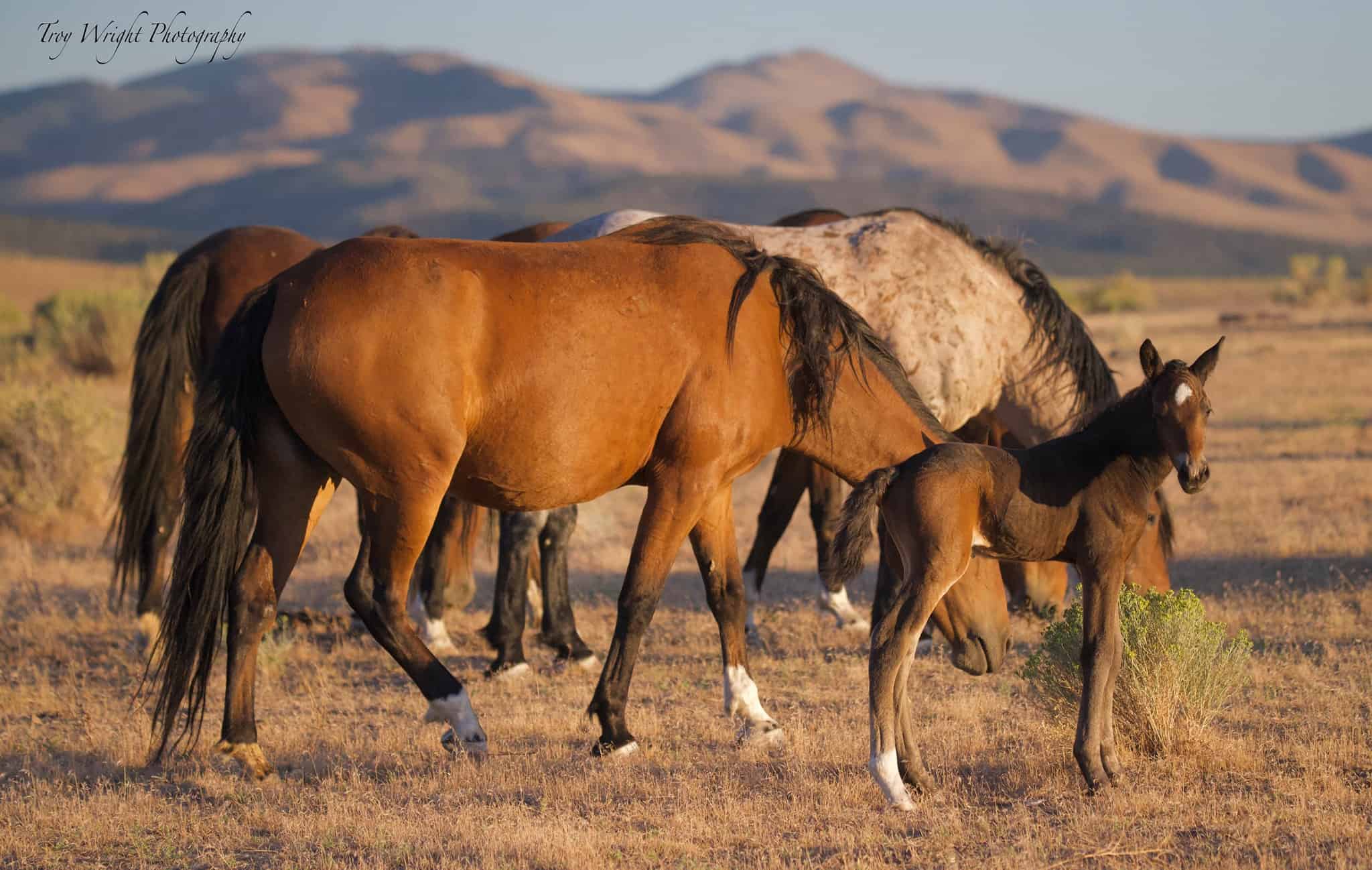 What's something special you'd like people to know about these horses?
Our nations wild horses have been living free since the Spanish brought them here. They are an iconic part of American history and deserve to live and thrive as much as we do. They are fast disappearing in many areas being rounded up and removed. Where the public lands can support them they should be left alone as they have been for many generations. Please support your wild horse advocates. In many areas they provide birth control, document, educate, and help the horses in times of crisis.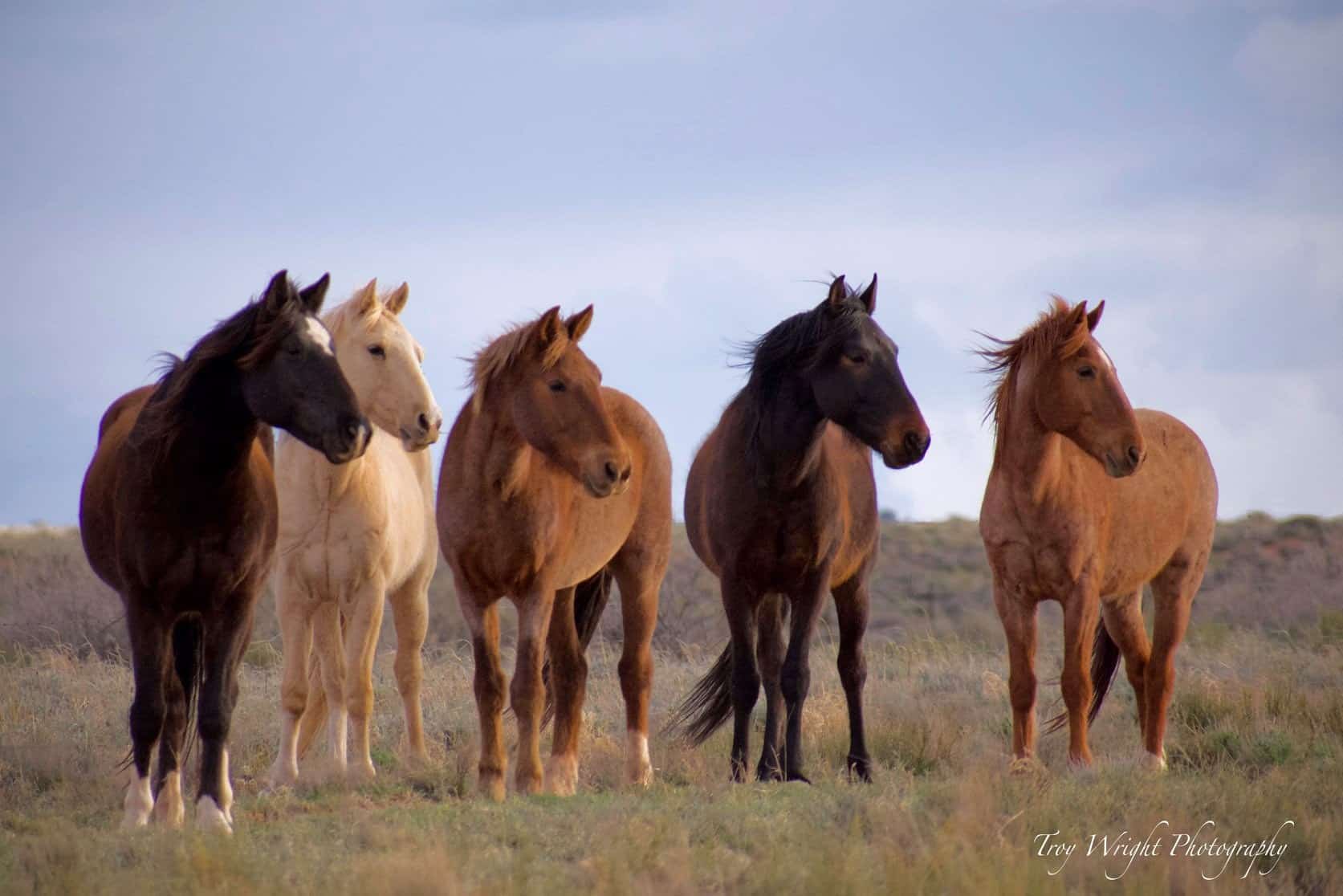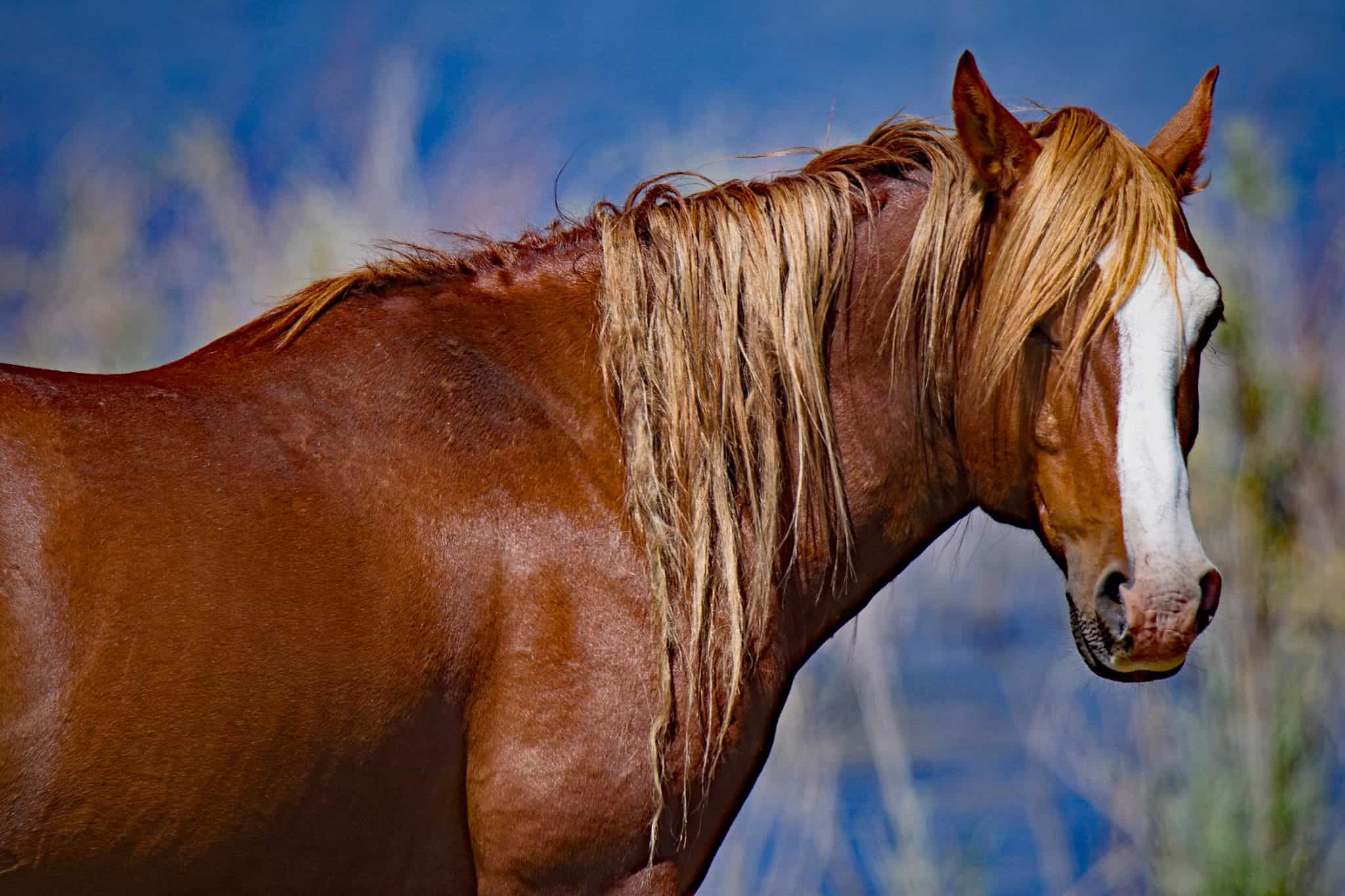 I'd like to give a special "thank you" to Troy for allowing me to share his fine images and answers with you all. If you know someone who can't get enough of wild horses, share this article with them!
To keep up with Troy's photography, find him on Facebook and Instagram.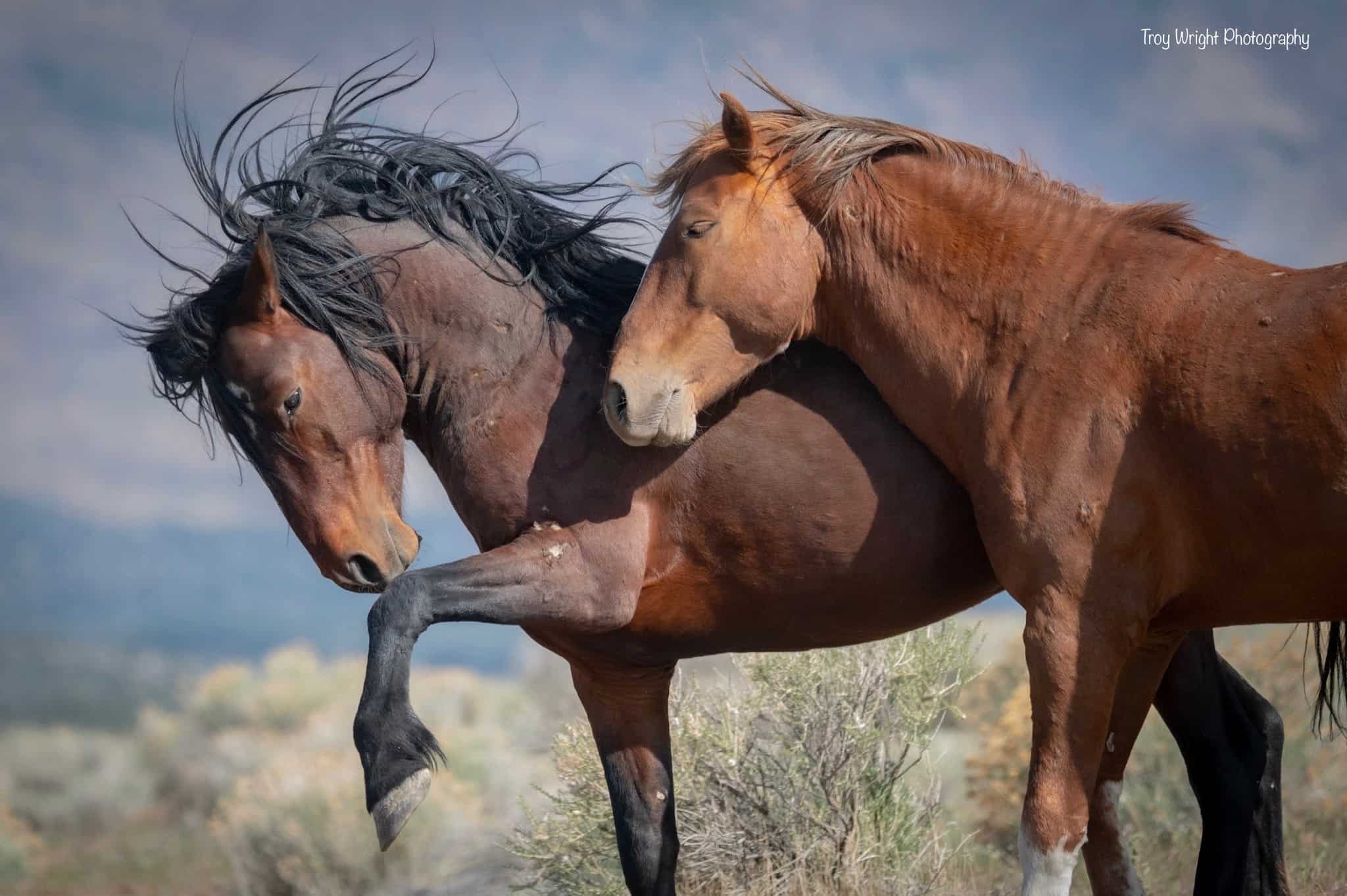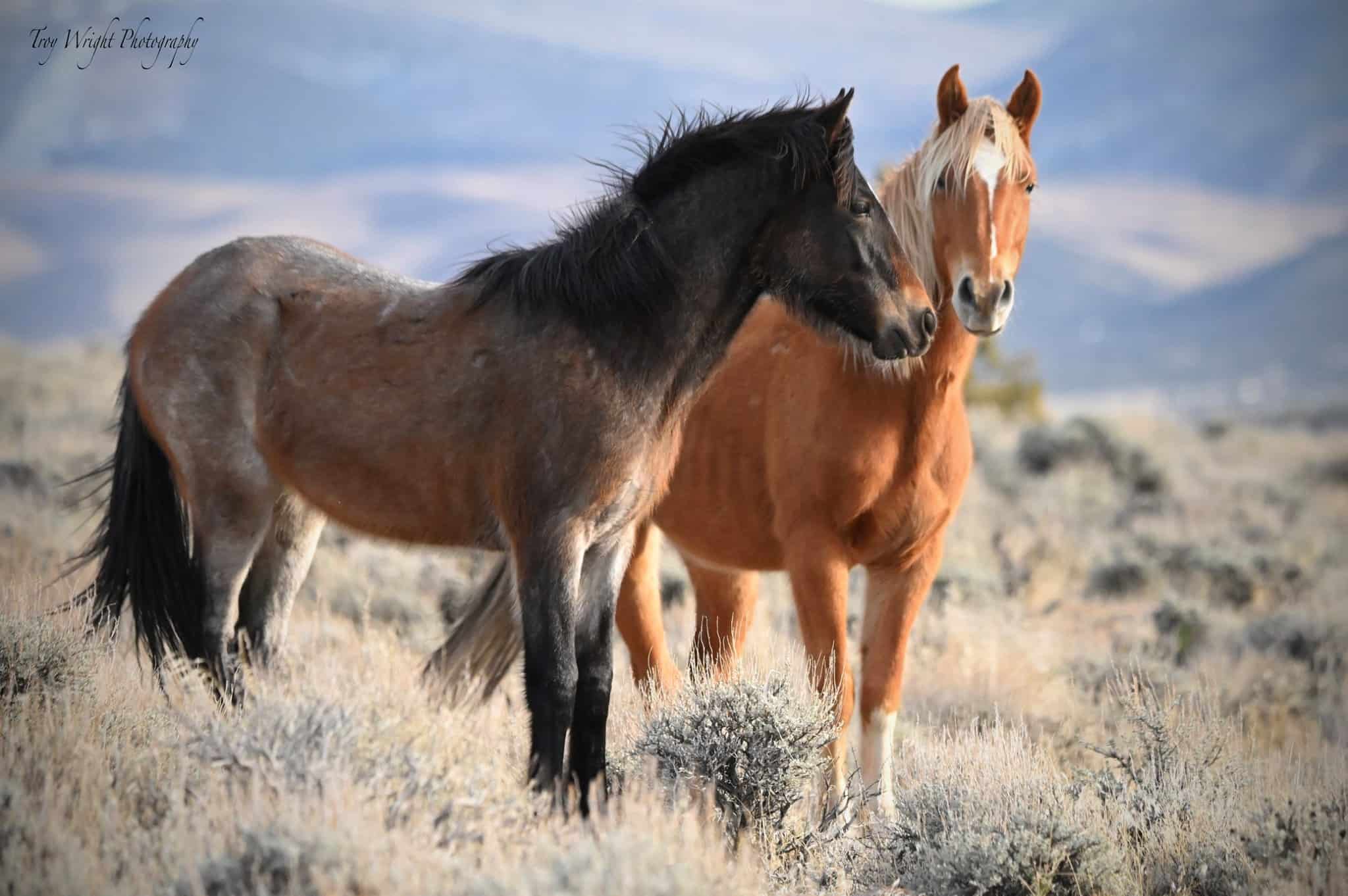 All Images Courtesy of Troy Wright Photography