Jaime Baldanza is a photographer and director who cares deeply for horses—especially wild ones. She loves them not only for their beauty, but also because she knows just how much is at stake for them. These voiceless creatures are having their lands stripped away from them, and are being ripped away from their herds in staggering numbers. A land which was once theirs to roam free is vanishing faster than they can run.
Jamie is setting out on a mission to change that, by raising awareness on the plight of America's wild horses through her documentary series called Wild Lands Wild Horses. The more people realize what is being done to these horses, the better the chances are that people will step up to give them a voice they deserve.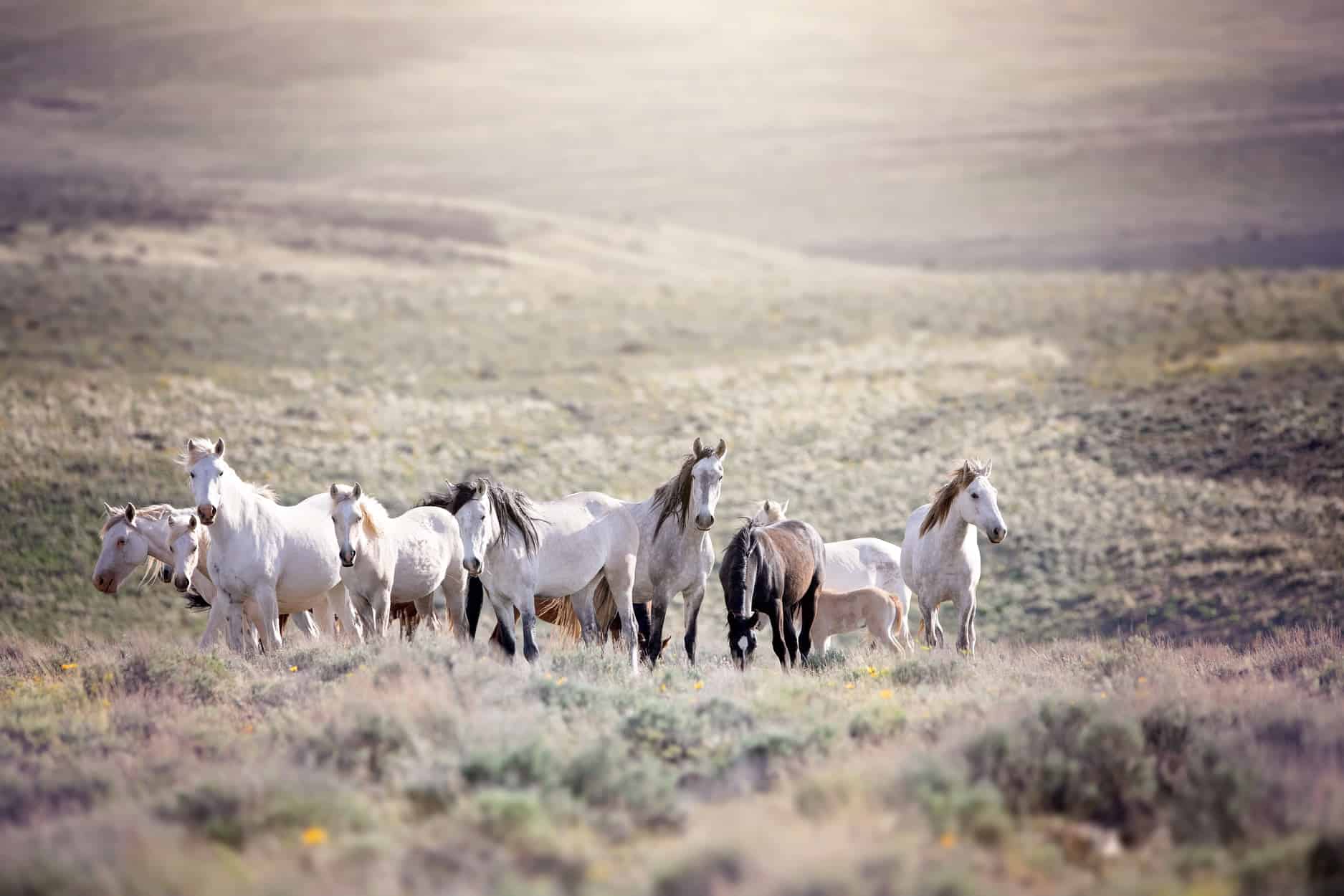 Wild Lands Wild Horses takes place in the wild, and is woven into exclusive conversations with scientists, ranchers, government officials, and wildlife advocates, who — despite their differences — all share the same goal: TO KEEP THE WEST WILD.
Watch the sneak peek below for Wild Lands Wild Horses:
I had the opportunity to connect with Jaime about the series, so keep reading to learn more about her mission to help America's wild horses stay wild.
What inspired you to set out on this mission to create Wild Lands Wild Horses?
After 5 years of photographing wild horses, I not only fell in love with their beauty, but became more and more concerned with their plight to stay wild. For those that don't know much about wild horses there are many complex issues surrounding them. Why are they getting rounded up? Or who do they share the public lands with, who has priority to the land? Why are there so many in government holding facilities? How does one adopt a wild horse? How does one advocate for them to stay wild? Because of this, I wanted to utilize my talents and bring a greater awareness to the public by film with a simple, entertaining yet educational approach.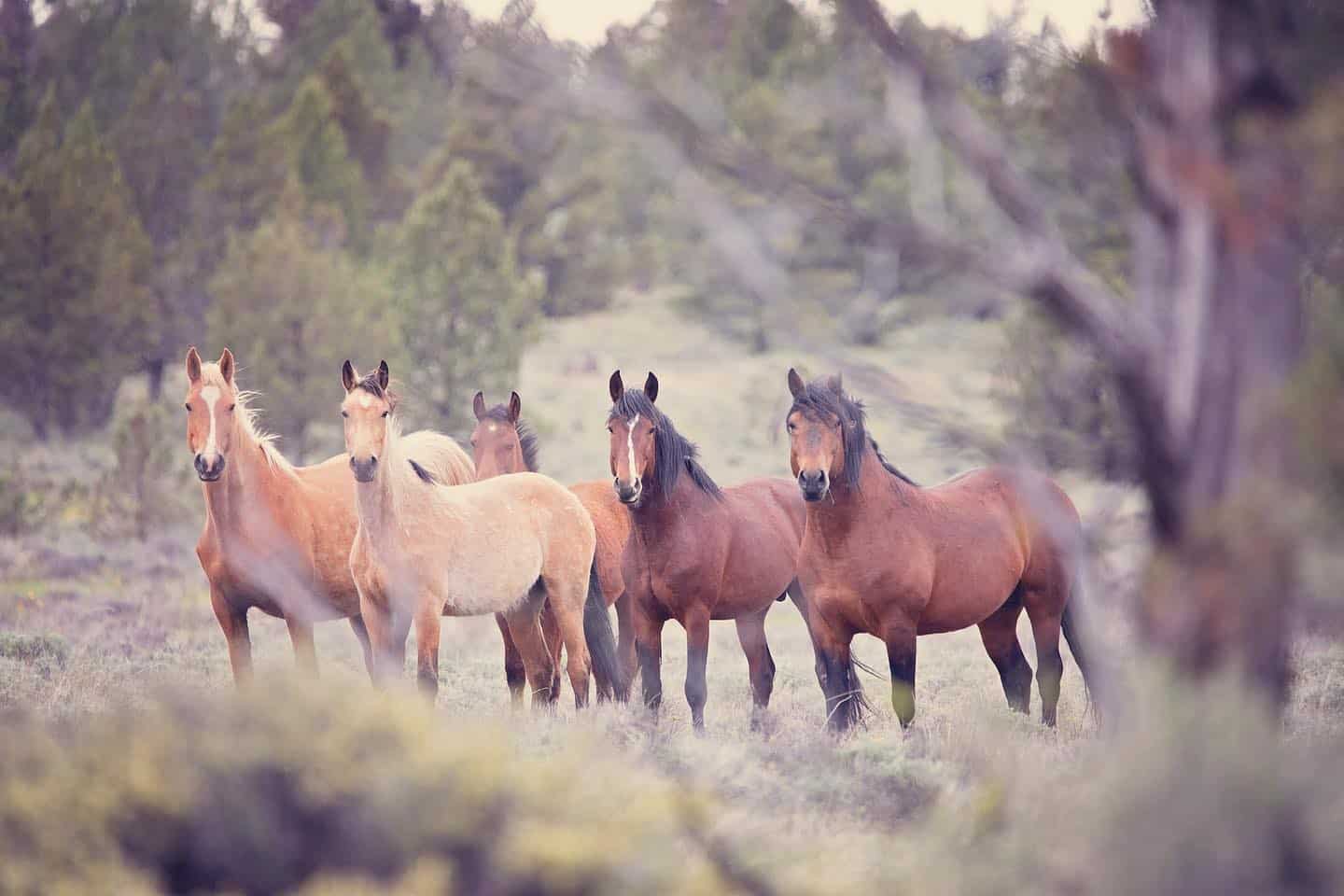 Have you been able to land a network/streaming service yet for your docuseries?
We haven't, but my fingers are crossed, and hoping 2020 somehow pulls through for us. We would ultimately love for a network/streaming service to be our champion and really get behind our mission. It's so important for non horse people to see this show too.
When did you start photographing/filming wild horses?
I started photographing wild horses about 5 years ago. I use to live in NYC and actually learned about them when I saw an article on horse slaughter. Long story short, I kept seeing how America's wild horses were some how ending up in the slaughter pipeline. Terrified that I may never actually see a wild horse in the wild, I picked up my camera and went out west to document them.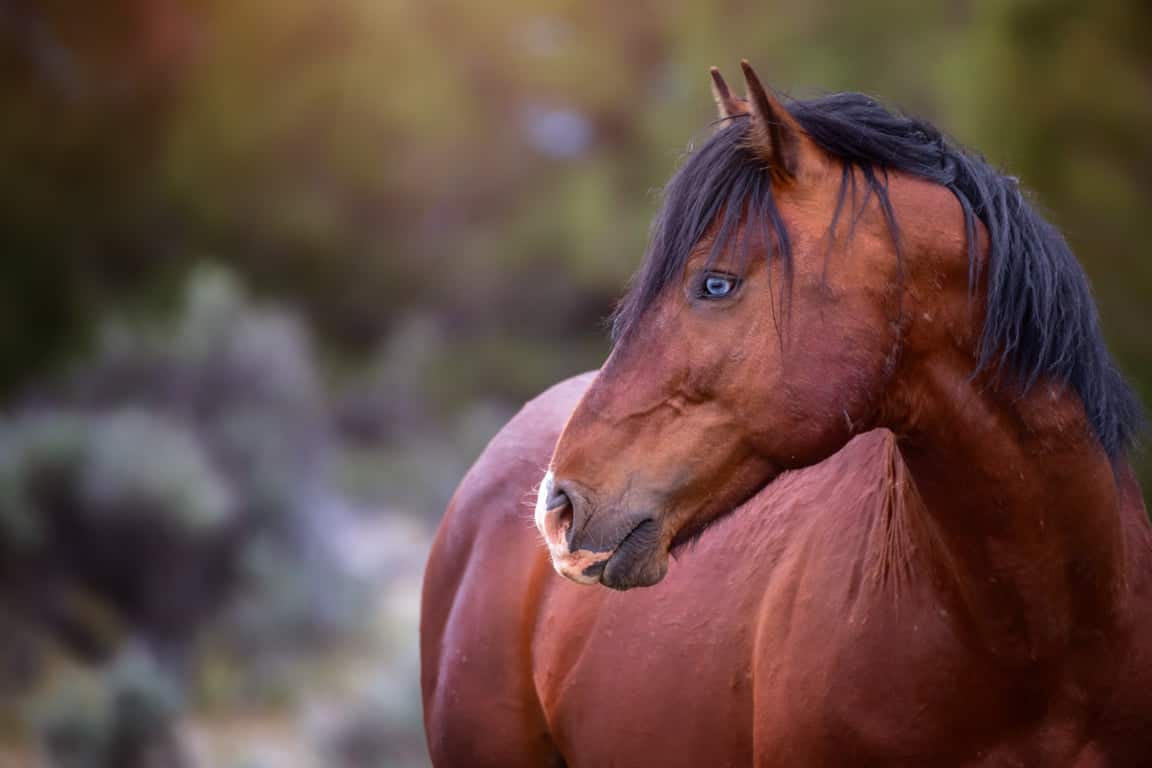 What is something special you want people to know about these wild horses here in the United States?
Wild horses have a unique social structure that is apparent when you observe them in the wild. A lot of people just think, they are horses and that's it. But they are sentient beings with a strong urge to bond and be a part of a group. In the series you will learn about this, and see how each horse plays a role within their band. I also want people to know that adopting a mustang is such a beautiful thing. Mustangs are so versatile and so loyal. Once they find their person, that's it. I encourage each and every reader to look into adopting one!
Are viewers able to watch the docuseries now?
We have only filmed the pilot episode, and it could be viewed through several film festivals. People can check on the site wildlandswildhorses.com for the next viewing!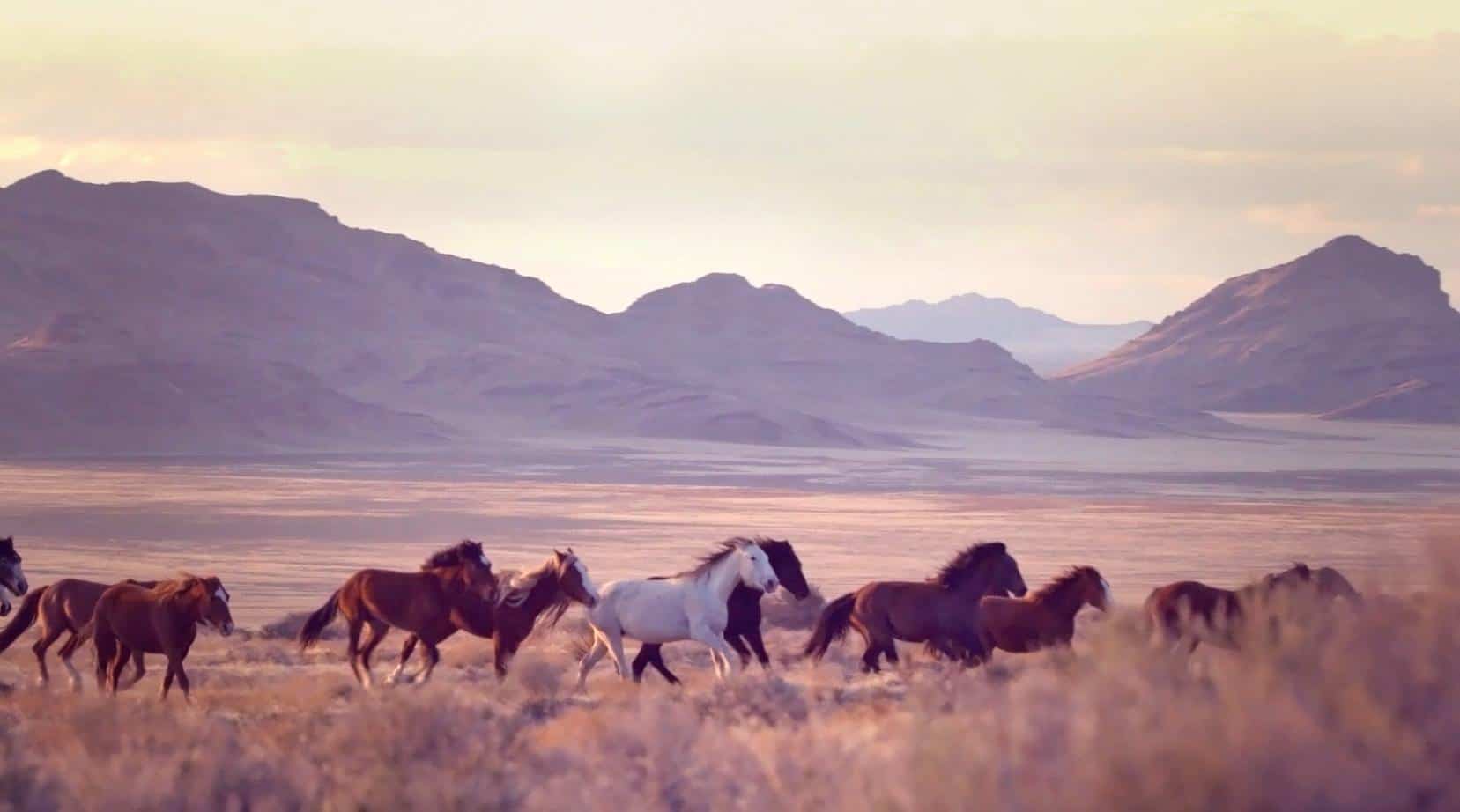 Can you tell me a few of the locations and wild horse herds featured in the docuseries?
So each episode will revolve around one specific herd. The pilot episode is based off the herd management area "Twin Peaks" in Northern California. These horses live within 800,000 acres of land! It's very important for us to show different locations, because they vary so much in terrain. It's important to see where they live, the range health, and who they share the land with. Additional herds that are confirmed that we are visiting are Theodore Roosevelt National Park (managed by the national park service) in North Dakota, Biblie Spring Complex in Utah, and Murderer's Creek in Oregon. Everyone will have to wait for the rest to find out!
Jaime also shared with me how she and her cohost, Deb Lee Carson, took a different approach for the series. She says that,
Even though we would LOVE and wish to see the horses stay wild, we understand they aren't the only ones who have claim to the land. We talk to wild horse advocates, scientists, the Bureau of Land Management (BLM), Ranchers, people who have adopted etc. We want to hear them out, and we want to somehow just start the conversation that will hopefully lead to a better future for wild horses.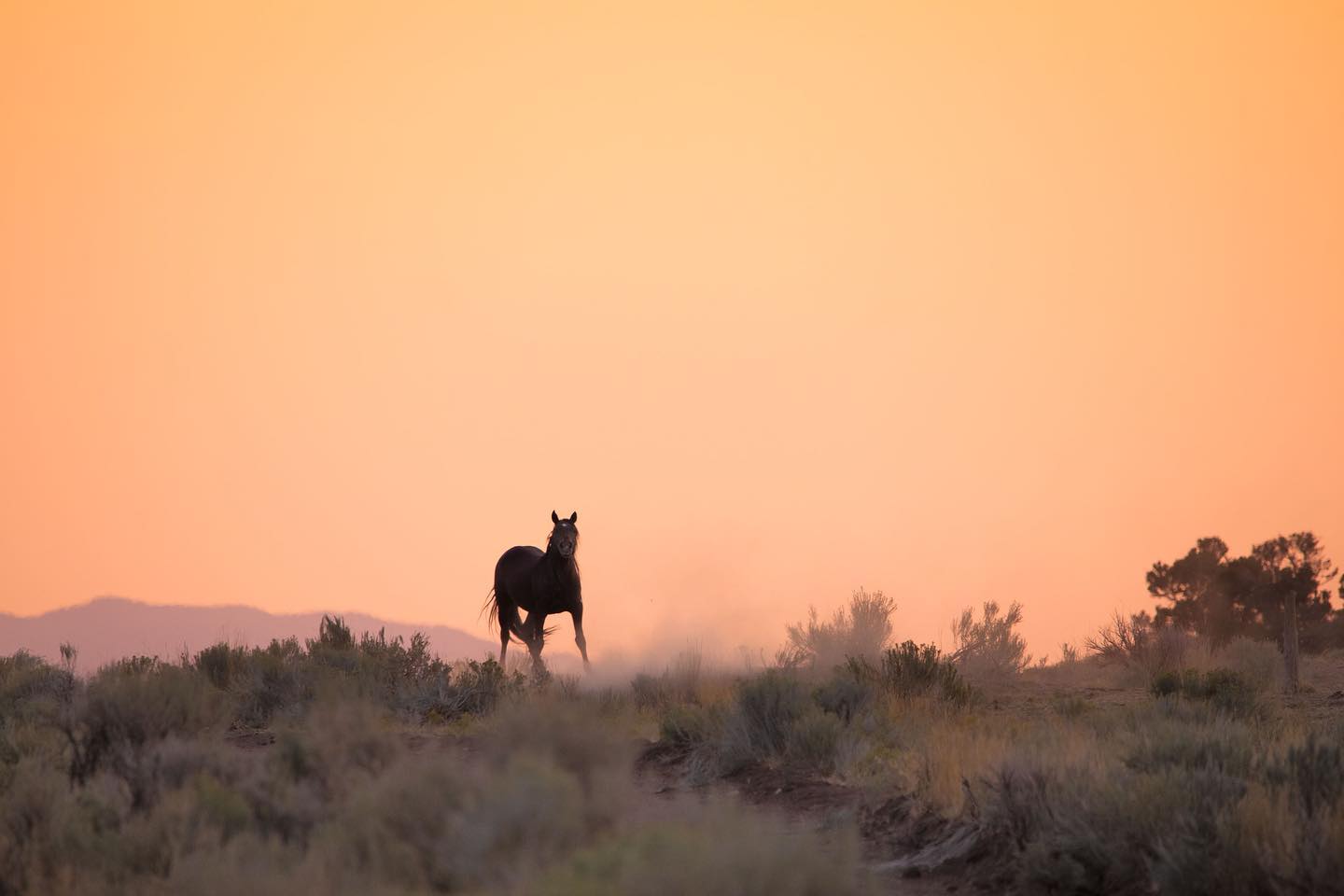 I'd like to give a special "thank you" to Jaime for taking the time to connect with me and allowing me to share her heartfelt answers with you all. The more we band together to protect these precious creatures, the better for all. To keep up with the latest updates, follow This Mustang Life on Facebook.
All Images Courtesy of Jaime Baldanza