Forget about that 9-5 office job or grueling part-time gig. Being around horses is when we feel the most fulfilled and satisfied. Not everyone can say they have a career they truly love. But when you love being around horses, a horse-related career is a dream that isn't as unattainable as you might think. You might not get away with a job lounging around the pasture all day, but there are several horse jobs that can pay the bills and have you looking forward to each day. They're jobs where you go home feeling satisfied because you're pursuing your passion at a professional level.
If you've been dreaming of finding the perfect horse job, check out this list of potential careers.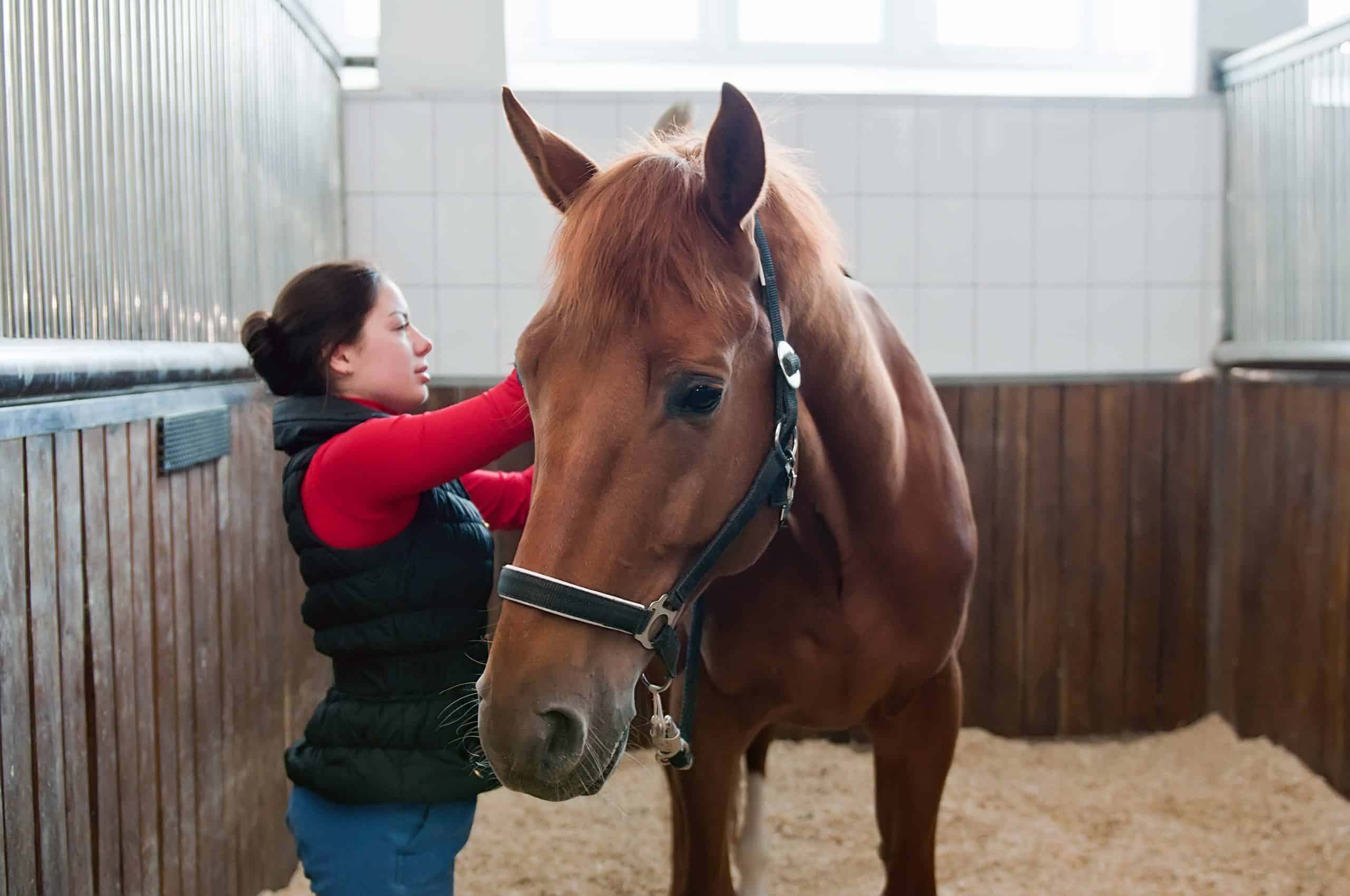 1. Barn Manager
Every professional barn needs a qualified manager. Barn managers are responsible for overseeing the care and health of the horses and ensuring the barn runs smoothly. At boarding barns, this could mean communicating with boarders and managing a staff. At a racing barn, the manager is in charge of keeping the animals exercised, fed, and groomed.
To be a successful barn manager, you need an extensive knowledge of all things horse. You need to be familiar with their nutritional needs, tack, and body language. There's also the chance you'll need to handle the financials of renting out stalls. Barns look for managers that are organized, knowledgeable, and have excellent people skills.
2. Equine Photographer
If you love photography as much as you love horses, there's no better horse job than an equine photographer. These professionals can specialize in several different areas including portraiture and event photography. It takes a trained eye to capture an image of a1,000-pound animal in motion, and horse owners are always interested in professional shots showcasing their horses' unique beauty and personalities.
Most professional equine photographers start off as amateurs. Start by taking pictures of horses you know personally to get a feel for the job. If you feel like it's a career path you could be happy with, sign up for a photography class or pursue a professional degree. As you build your portfolio, you can also build your client list and turn equine photography into a full-time job.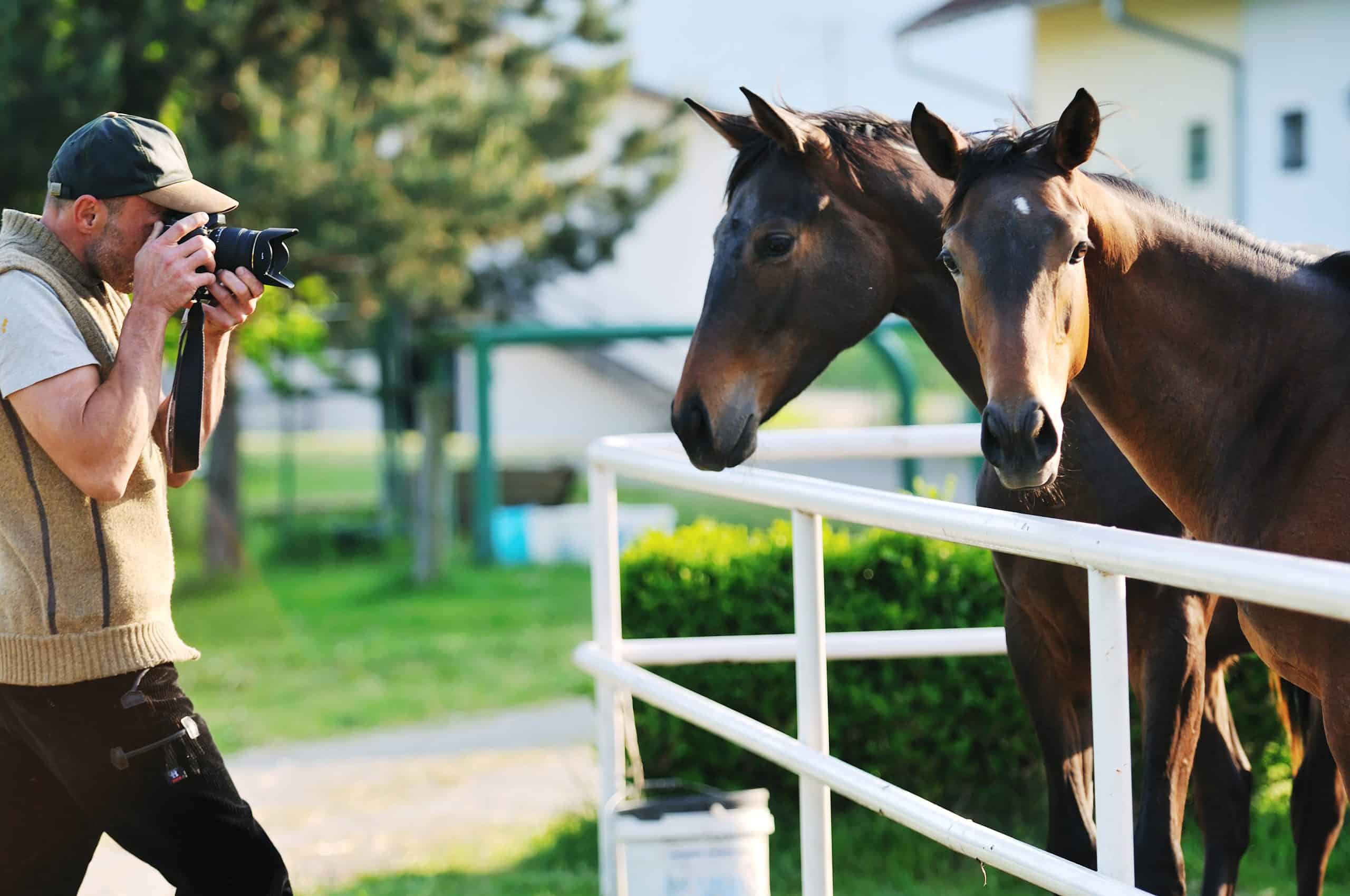 3. Veterinarian
Horse lovers who have a knack for science and math might want to consider a career as a veterinarian. This path requires 8-10 years of schooling after high school graduation. This includes an initial four-year bachelor degree program and another four years at a vet school. There might be additional schooling depending on your specialty and state's licensing requirements. It's a lot, but you'll put yourself in a position to help horses every day.
Being a veterinarian that specializes in large animals takes commitment and hard work. It means long days, traveling to farms, and working outdoors in all types of weather. Being an equine veterinarian is a different life than a vet who focuses on cats and dogs, but it's a rewarding career that allows you to spend time with horses every day.
4. Equine Massage Therapist
If you'd still like to help horses but aren't ready for the years of schooling required to become a vet, then think about going into equine massage therapy instead. Equine massage therapy is a practice which is rapidly growing, and you can get certified in a year or less.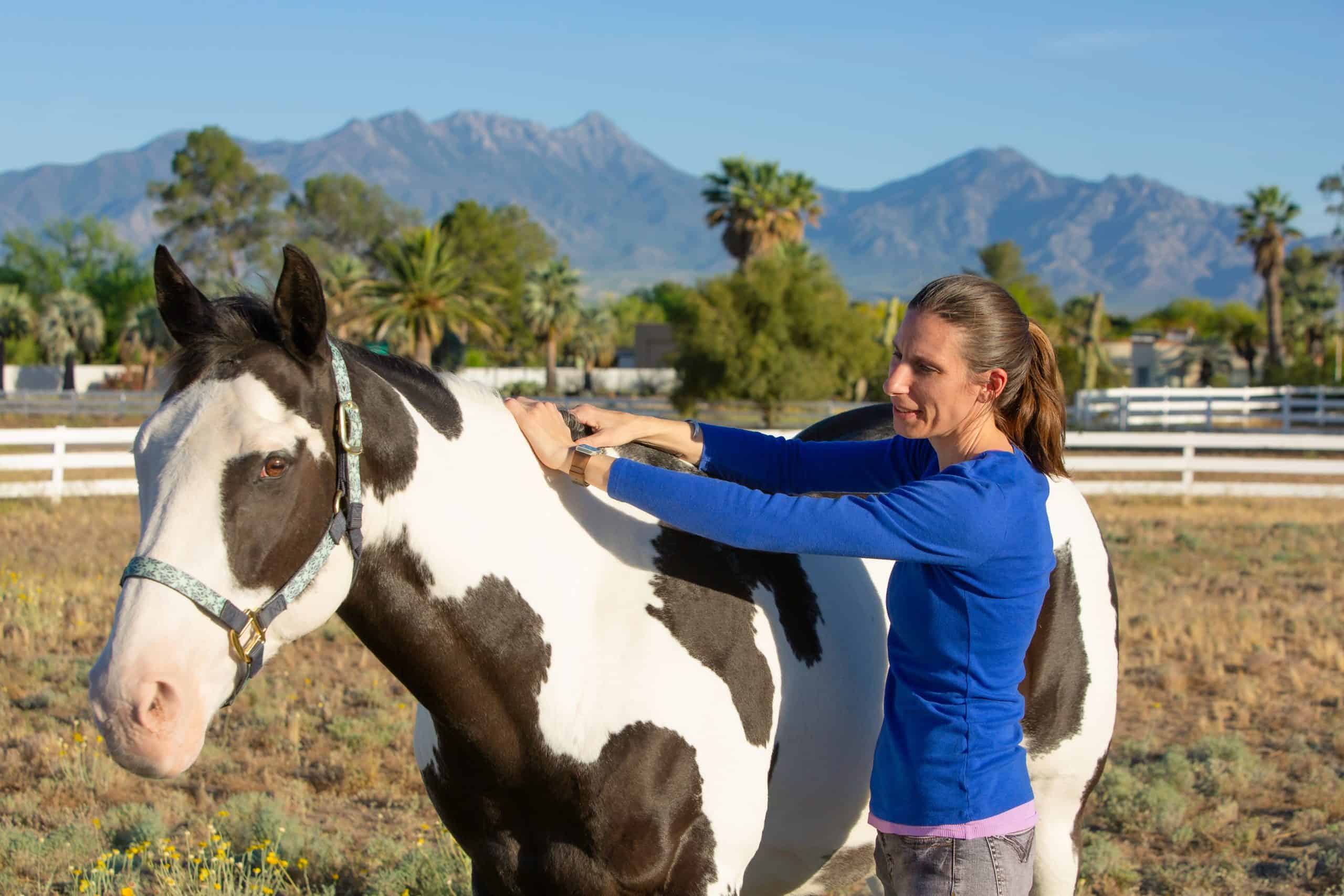 An equine massage therapist is a type of veterinary professional specializing in therapeutic massage treatment. They use the science of massage to relieve pain, relax muscle spasms, improve muscle tone, and promote circulation. Most equine massage therapists travel to different barns and ranches to treat their hoofed clientele. It's a rewarding job that focuses on helping horses.
5. Trainer
Horse trainers will always be in high demand. These are the trained professionals who skillfully take a completely green yearling and turn him into a consistent blue-ribbon winner. The best trainers evaluate a horse's behavior and personality and use positive reinforcement to teach essential skills. They need to know about equine health, nutrition, grooming, and behavior.
To become a respected horse trainer, you'll need an associate degree in equine science or equine studies. It's best if you already have years of experience as a rider, and it's also a good idea to start off as an apprentice.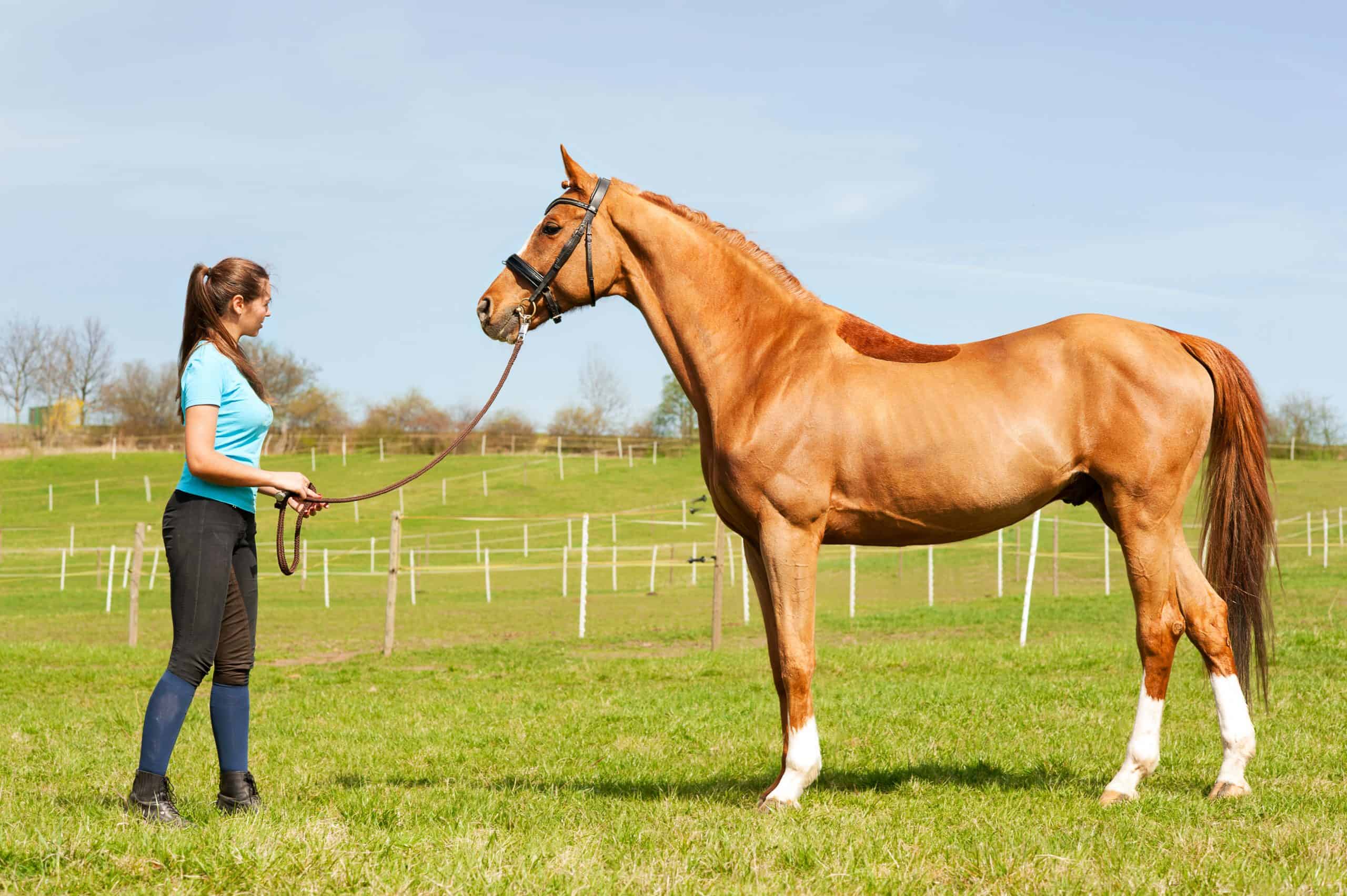 6. Horse Breeder
Breeders will always have an important place in the horse world. They're responsible for producing healthy horses for racing, showing, and pleasure riding. Most professional breeders specialize in a specific breed of horse, and they're experts in everything that has to do with that breed. They consider genetics when choosing which horses to breed and have moral obligations to do what's best for the animals.
Horse breeders facilitate breeding, attend births, manage veterinary appointments, keep health records, and care for foals, mares, and stallions. There are many horse breeding careers in the equine industry. From helping in a breeding barn to owning a breeding operation, there's lots of opportunity if you're interested in equine reproduction.
7. Equine Nutritionist
Equine nutritionists provide advice and assessment of horses and their dietary needs. As an equine nutritionist, you'll learn a lot about biology and the horse's digestive system. You can help veterinarians and horse owners design feed programs that are best for their horses' digestive health and overall nutritional needs.
Most equine nutritionists have a background in animal science. Many also have advanced degrees in equine nutrition or veterinary medicine. You don't usually need the full eight years of schooling that veterinarians need, but there is a good amount of training and education that goes into this horse-related career.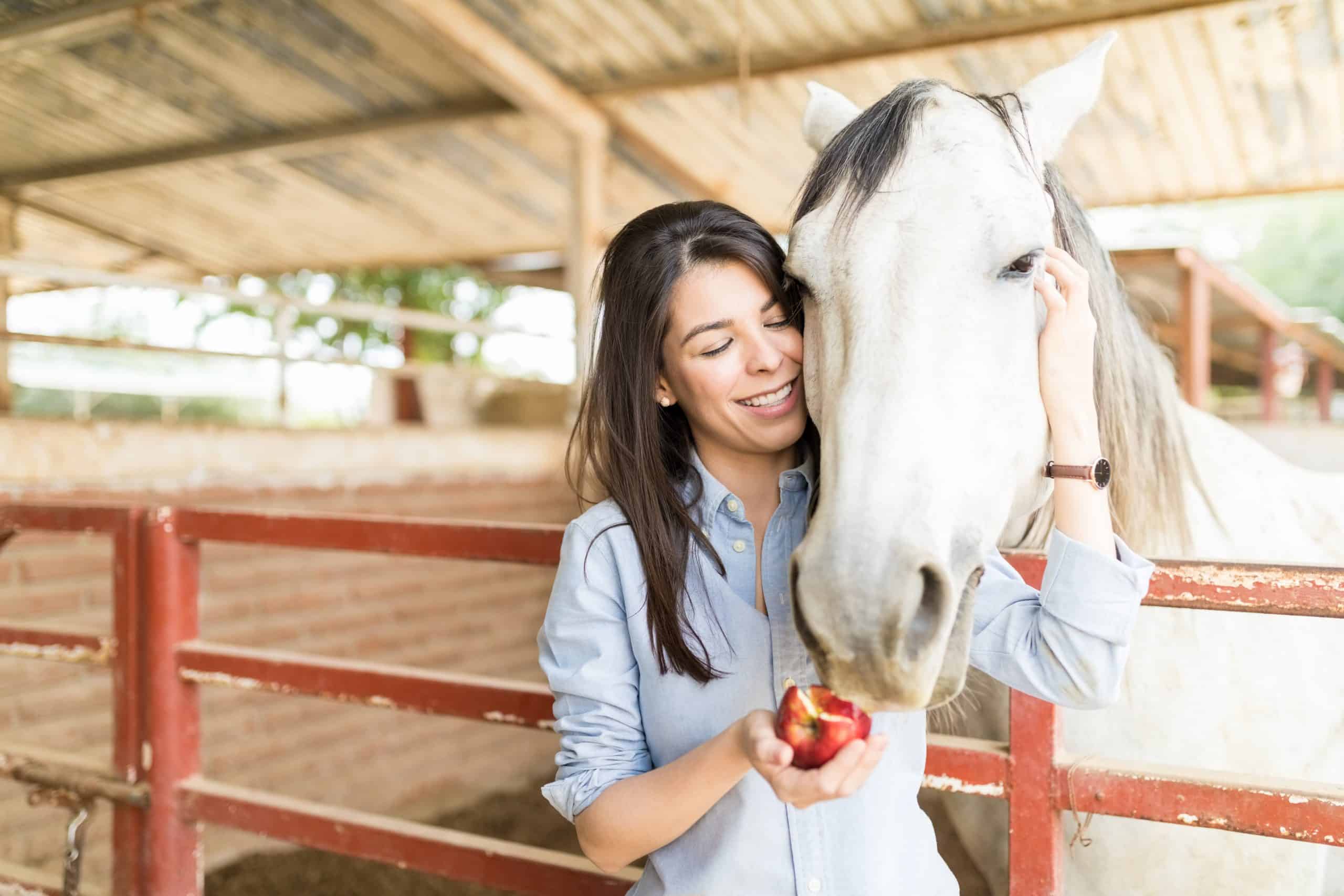 8. Saddle Fitter
Poor saddle fit is an issue that almost every horse owner will face at one time or another. Did you know that you can make an entire career about helping people solve this problem? Saddle fitters specialize in determining saddle fit issues and helping owners find the best saddle options for their horses.
As a saddle fitter, you can help to lessen a horse owner's frustration with the saddle fit process while making the horse more comfortable at the same time. Most expert saddle fitters work at tack shops or with saddle manufacturers. The job usually requires a decent amount of travel, and you get to meet all kinds of horses along the way.
There are countless options for horse-related careers. Be sure to do some research into your desired career, then create a plan for how you can make your dream come true.