For photographer Cécile Zahorka, horses have always been a passion. She combines her love of travel with the beauty of horses to create art that both astounds and inspires. Her latest photo series entitled "Forgotten Horses" is an intimate look at some of the world's most beautiful and at risk horse breeds. She has put in countless hours of research and has traveled across Europe to capture images that not only take our breath away, but also educate the public about the threat to so many different kinds of horses.
Cécile is drawing attention to dozens of breeds that exist only in their small corners of the world. For many of these horses, their numbers continue to plummet. It's possible that within the next decade, many of the horse breeds Cécile has photographed will be extinct. But with her breathtaking horse photo series inviting interest from animal advocates all over the world, she hopes to preserve their populations and share their incredible beauty with the world.
iHeartHorses had the great privileged of speaking with Cécile about her "Forgotten Horses" series. We were mesmerized by her photos and are thrilled to share them with our readers.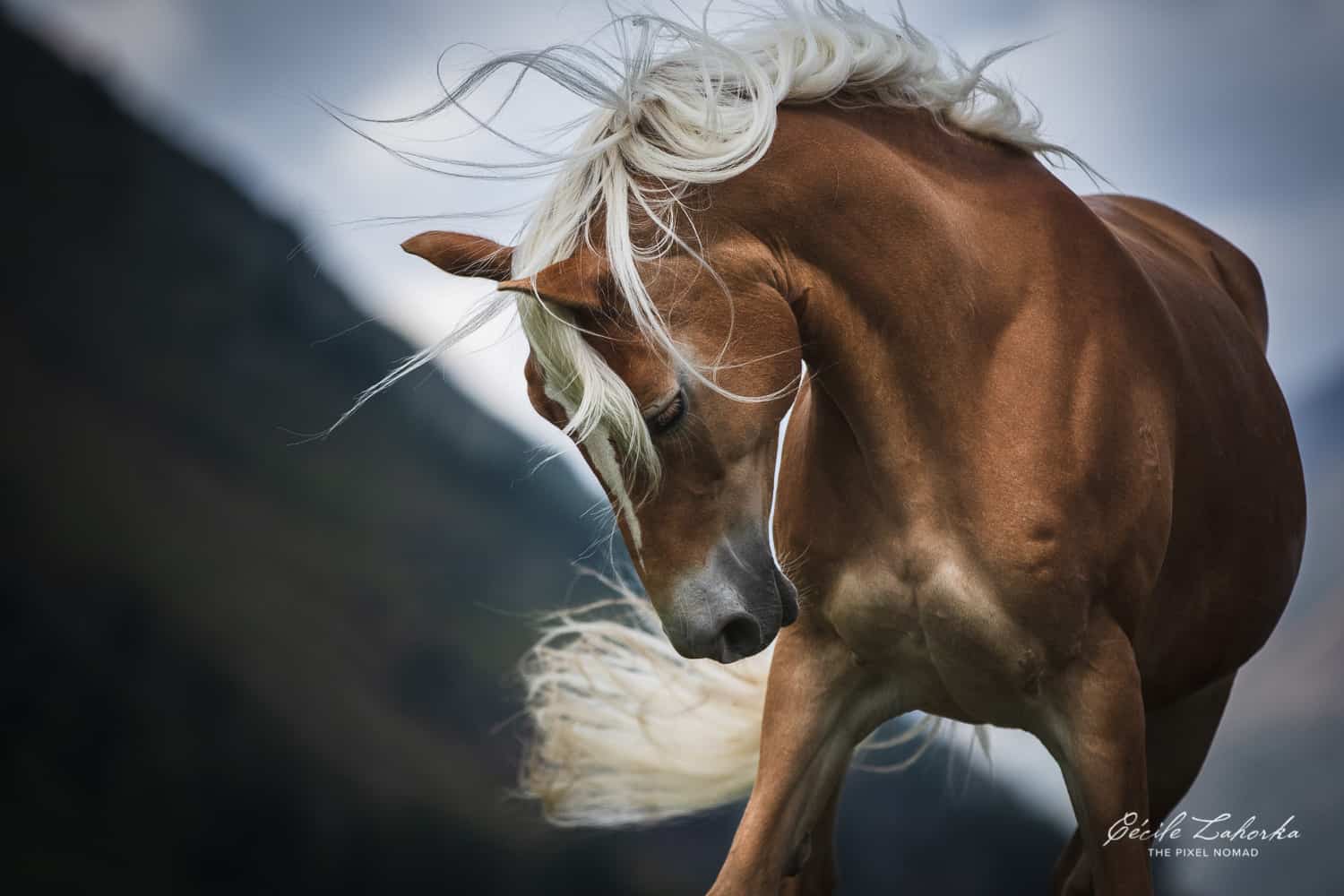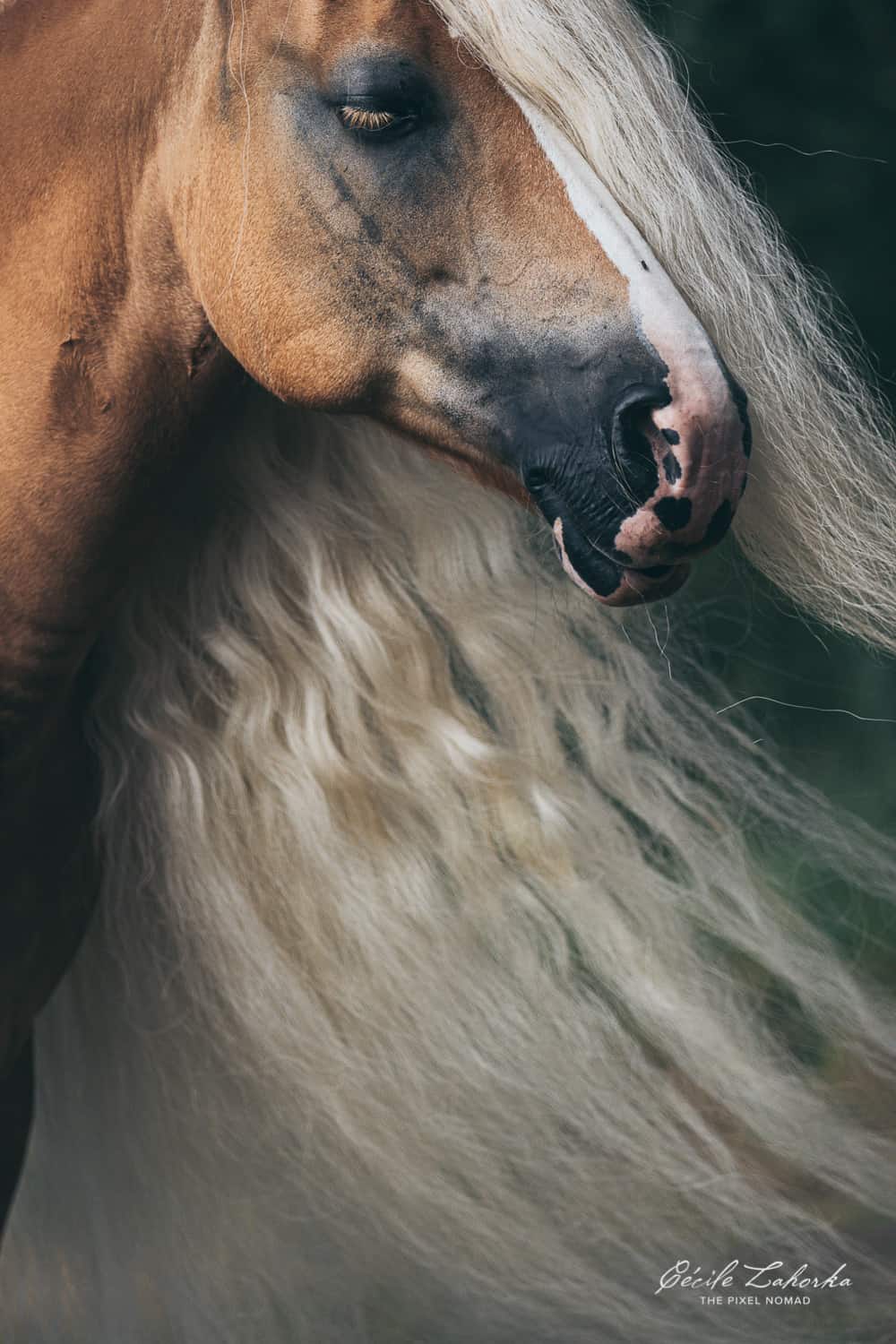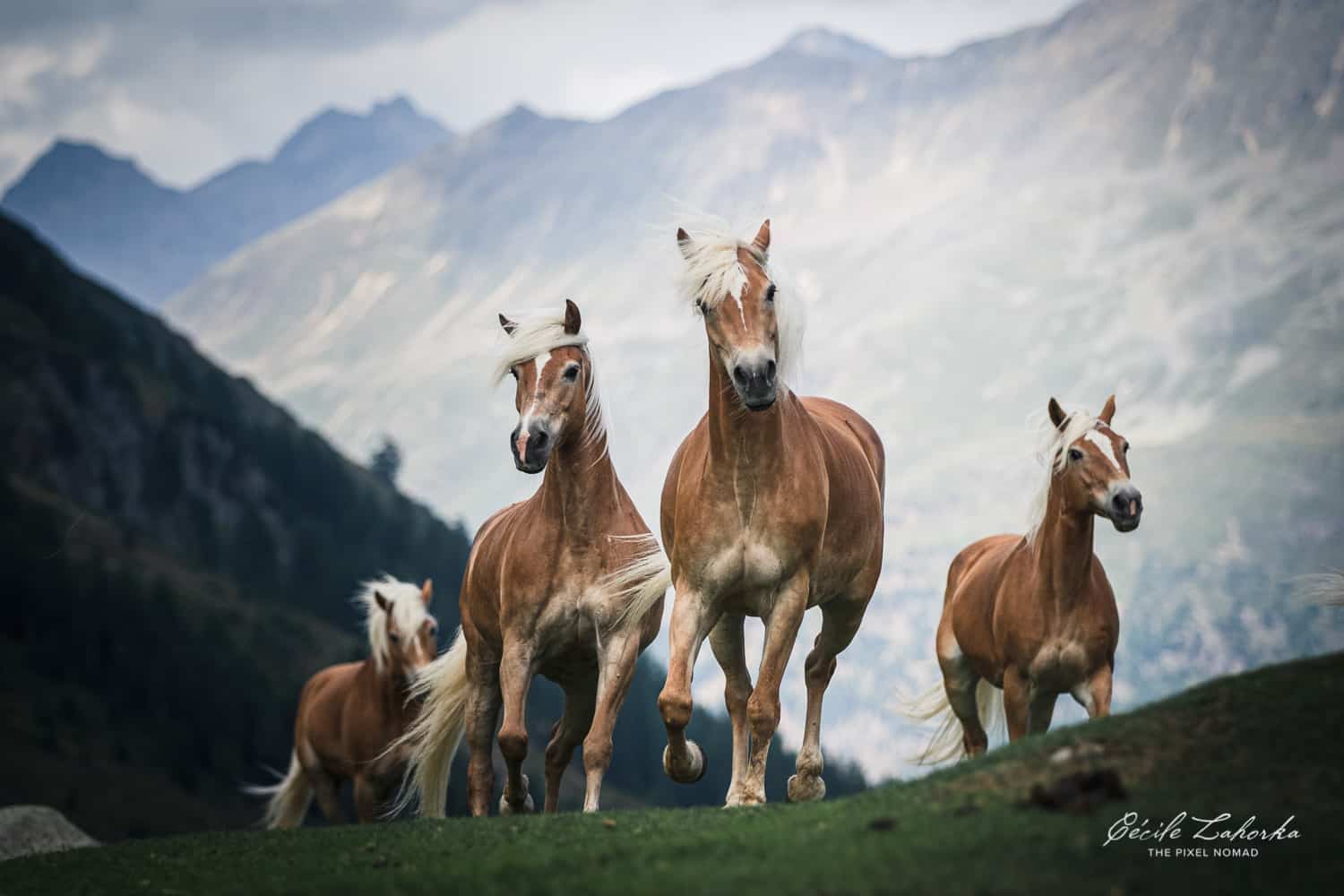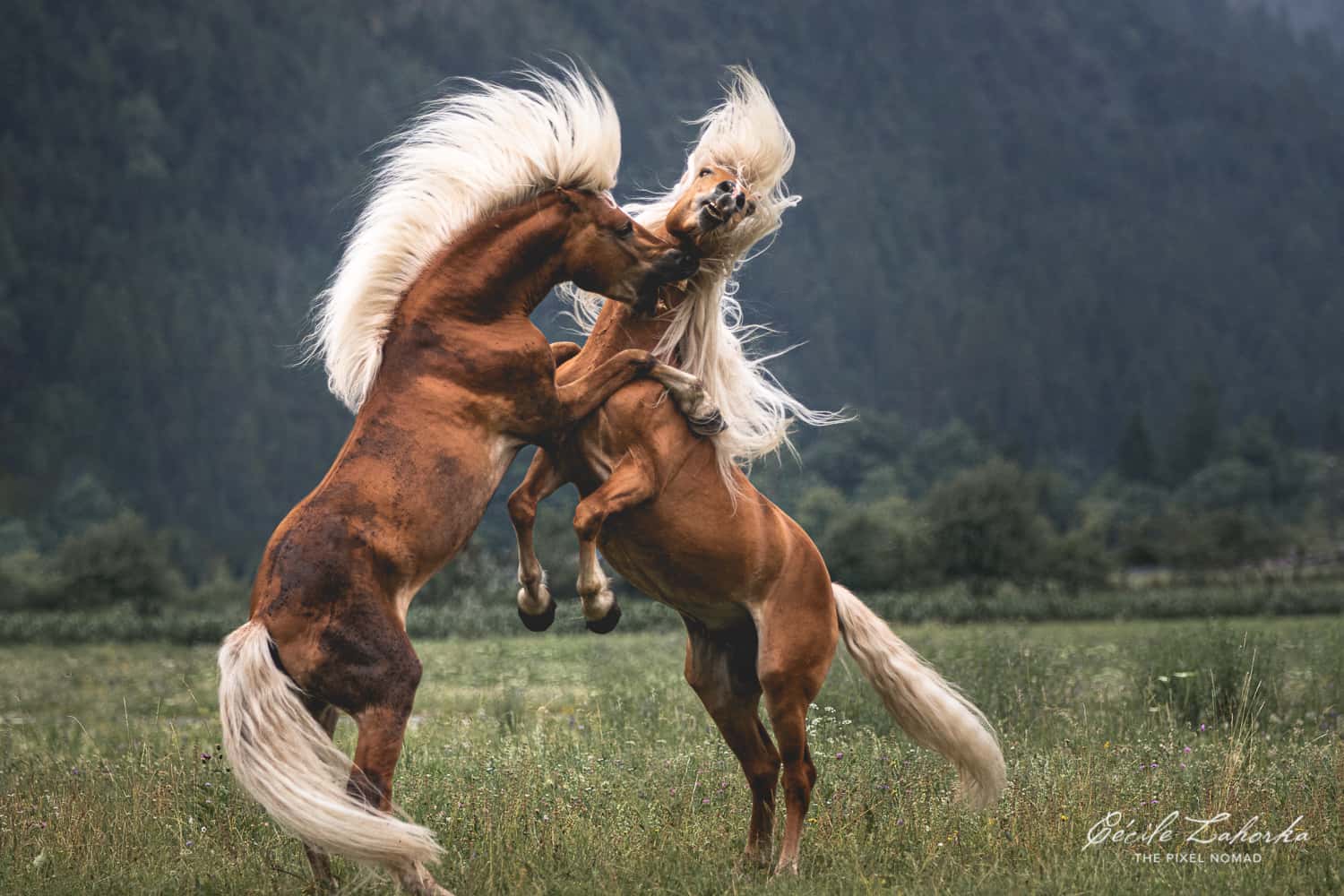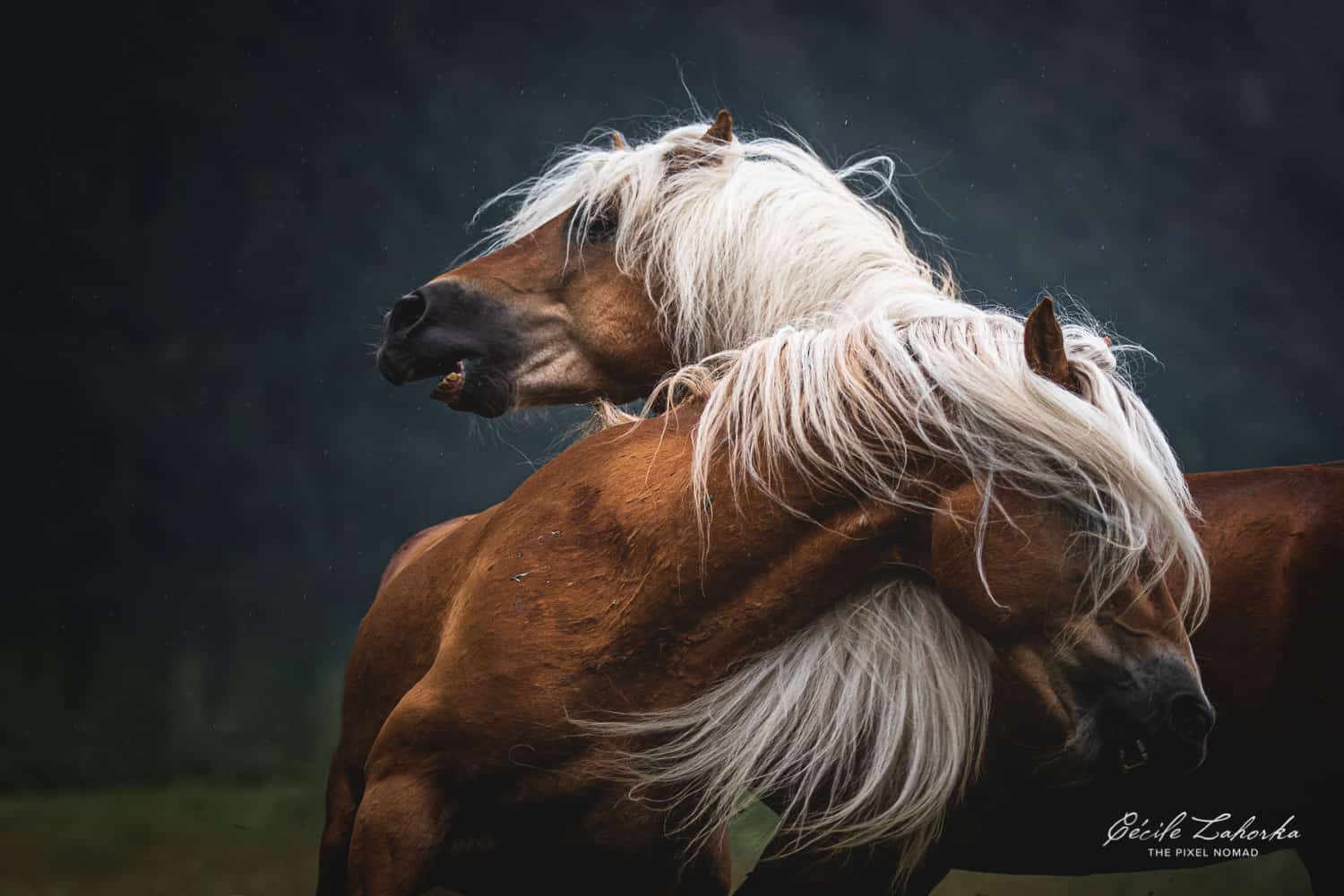 Tell me about yourself! Where are you from and how long have you been a photographer?
Hi! My name is Cécile and I'm a French-German photographer, living in Germany at the moment. I bought my first analogue reflex camera in 2005 and then went digital in 2006. Photography was also part of my design studies at the university, so it's really hard to say when it all started. Anyway, I started with horse show photography and got more serious with photo shootings and photographing at studs in 2009. Since then I have been photographing mainly Haflinger horses in the mountains, in the sea, in equestrian shows or in studs.
Why do you choose to photograph horses in general?
Nature and animals have always been very important to me and I love to be outdoors with my dogs and observing wildlife. But of all pets there lies a certain untamed wilderness in horses. They are impressive and powerful, at the same time very pure and natural and fit to any landscape or location. This makes them very interesting to photograph.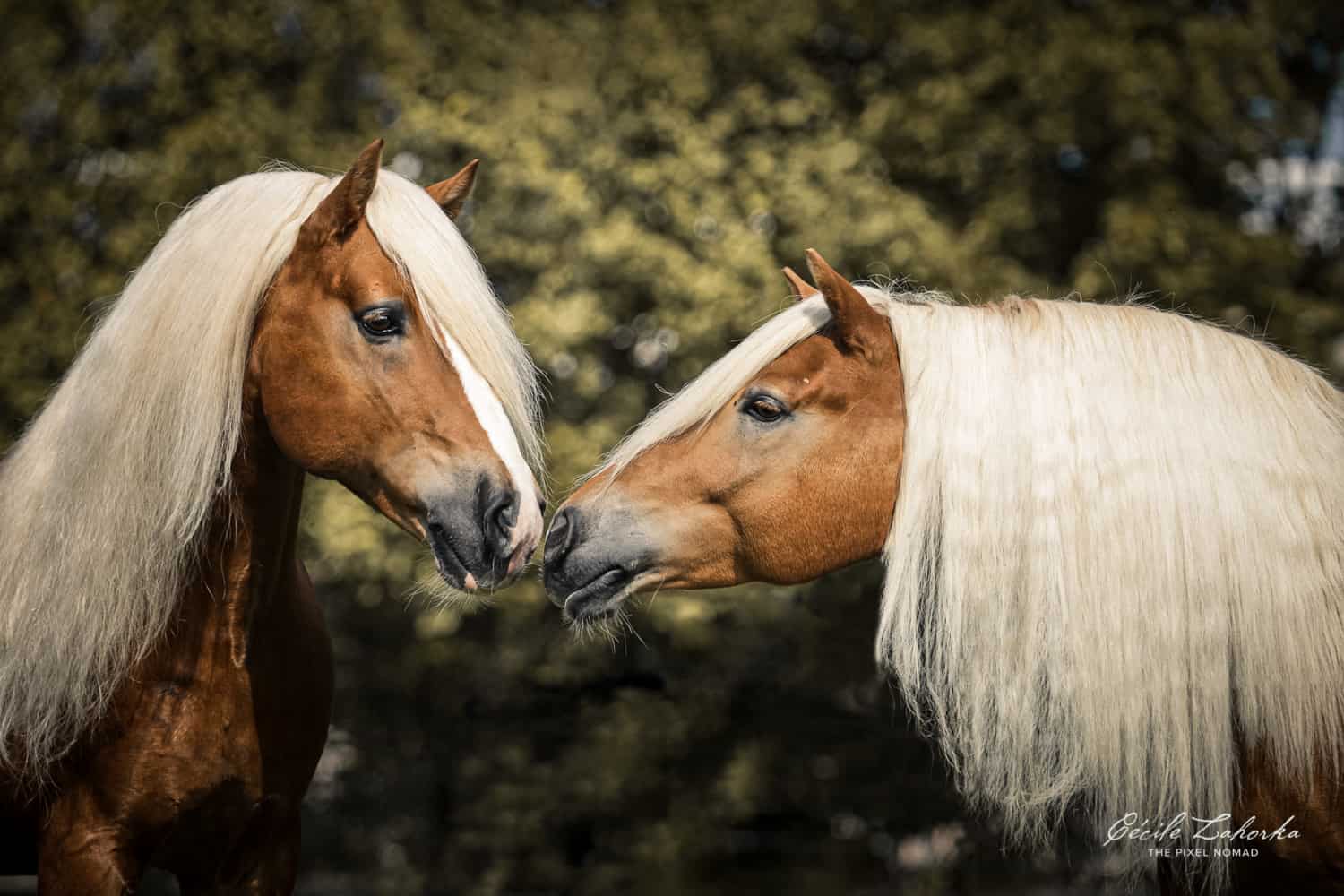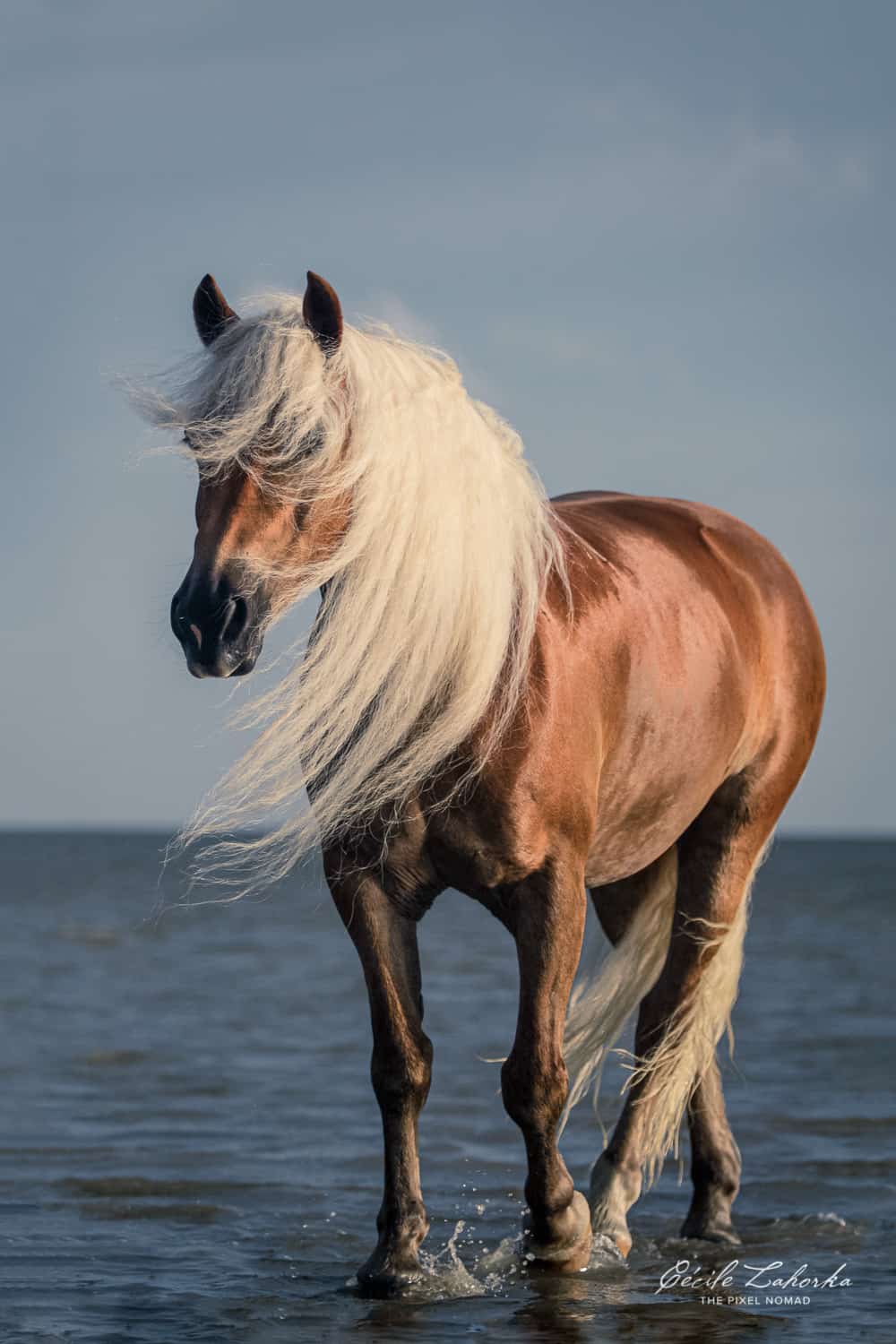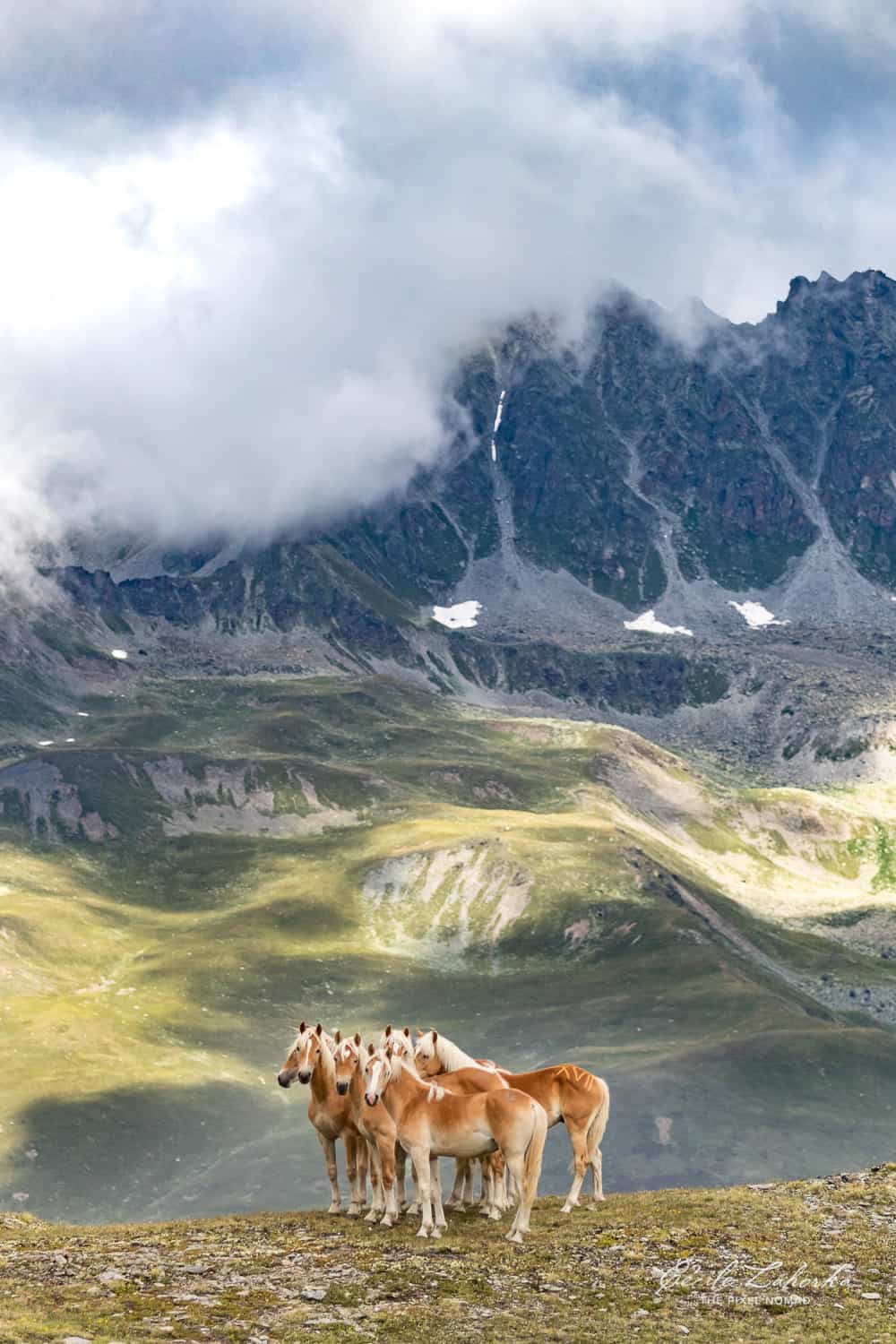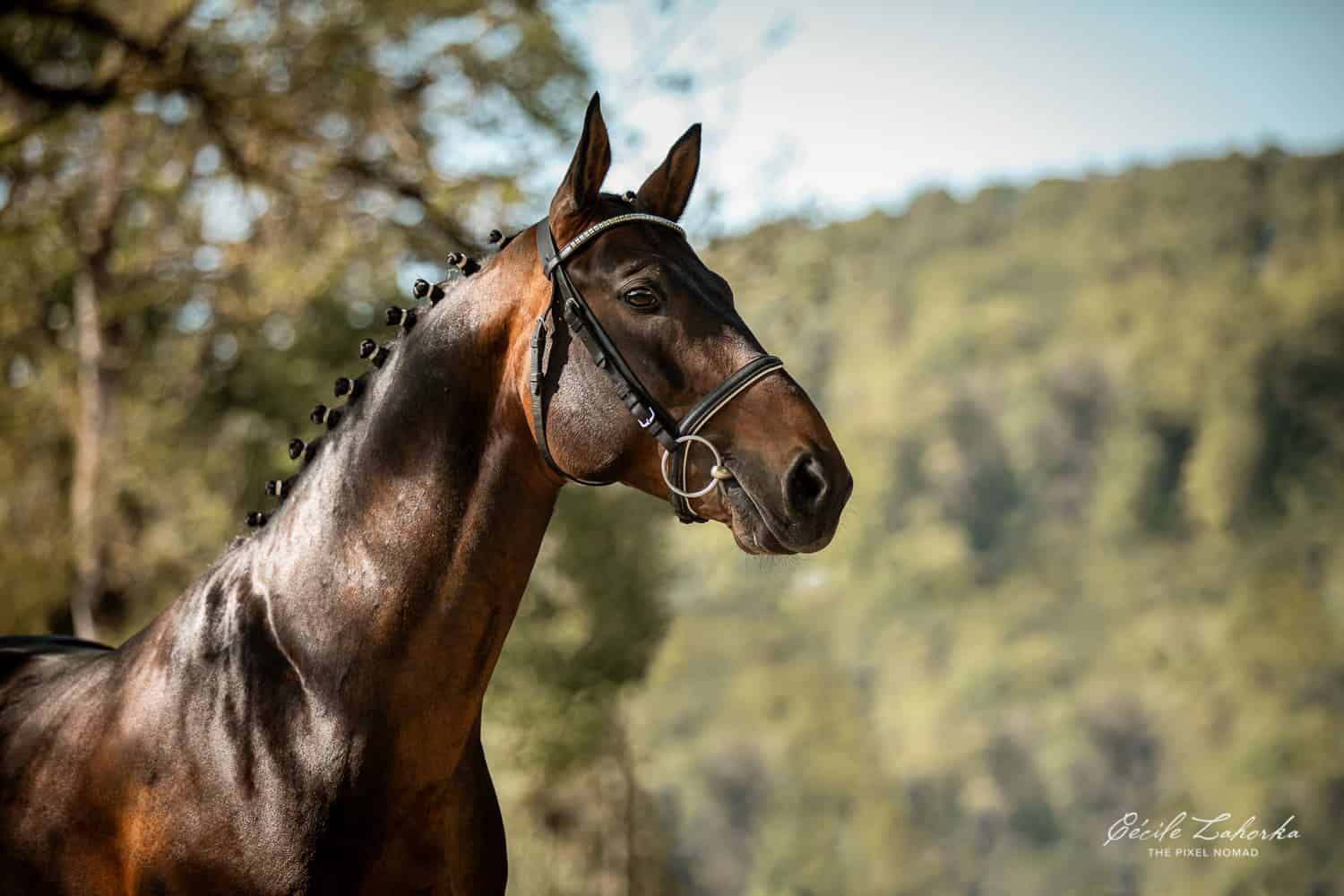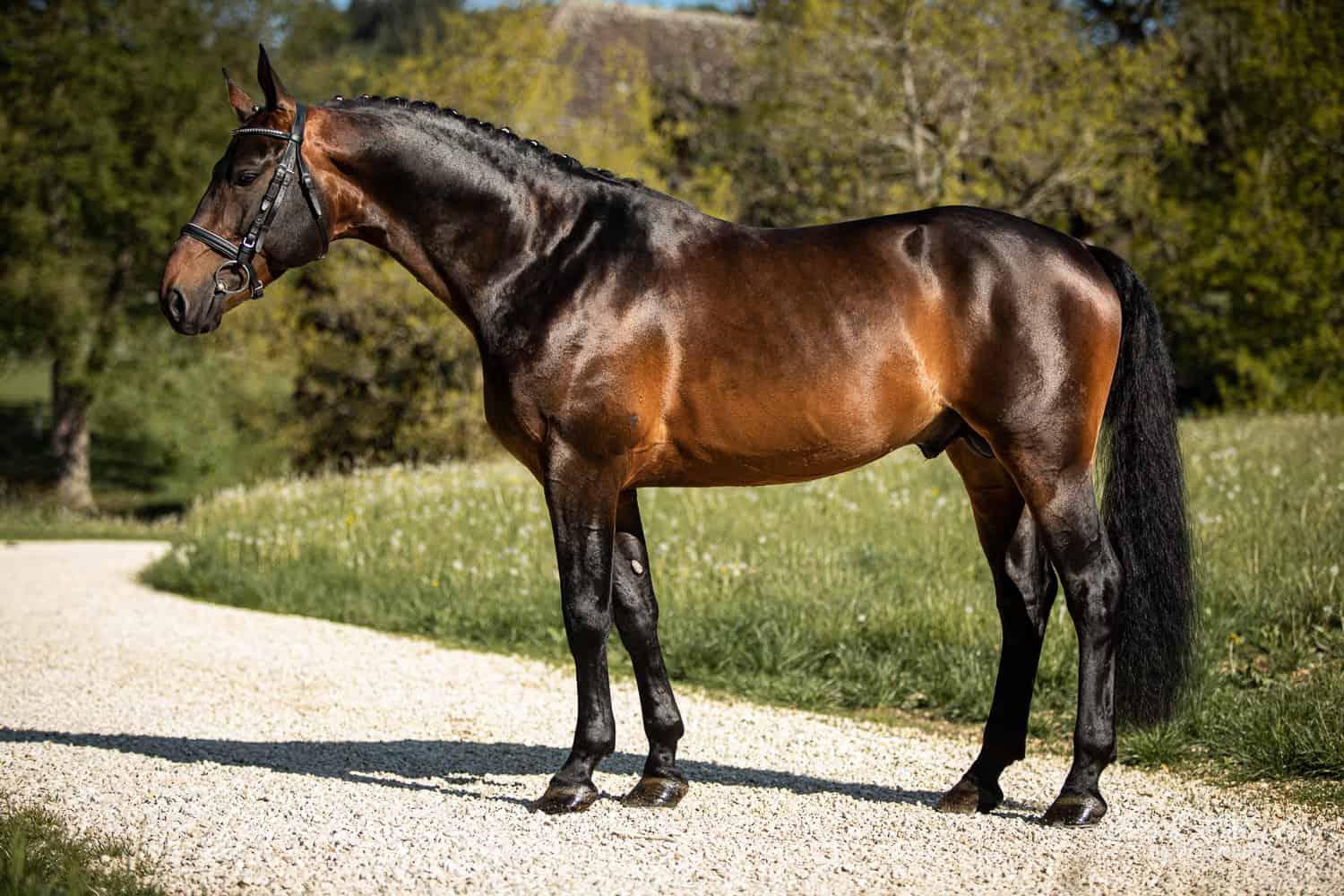 What inspired you to start the 'Forgotten Horses' project?
As a child I was surrounded by Black Forest Draft horses and Altwürttemberger horses, they were very typical for the area and there were some at the barn where I learned horseback riding. Many years later I stumbled over an article of an association, publishing a red list of endangered horse breeds in Germany. The Black Forest horse and the Altwürttemberger horse were on it and it actually shocked me to learn, that there are only so few left of them. I have researched the diversity reports for food and agriculture by the FAO and was shocked again, that 26% of the existing breeds are at risk of extinction, the risk status of 67% in unknown and only 7% are not at risk.
I think the loss of diversity is a global problem that touches almost all aspects of our lives. And it is painful to see that this also happens to horses worldwide. My project Forgotten Horses has the goal to raise awareness to disappearing horse breeds and preserve equine diversity.
What's your process like? How do you find the horses and approach them?
Some countries and states have published watch lists with the risk status of their native horse breeds. It was my first step to get in touch with the societies and breeders of these lists. But in reality there are so many more horse breeds which are not on any list, so the project involves a lot of research. My second source are the official statistics of the FAO and by that, I have identified 256 horse breeds which are at risk worldwide, but another 456 with unknown status. For now I try to focus on European breeds and have already photographed around 70 breeds since the start of my project.
Almost all horse breeds are connected to certain regions or areas, so I try to research breeders, get in touch with them and on this base I organise a photo tour to these places. Last year I traveled through Great Britain, in a second trip through Czech Republic, Slovakia and Hungary. This winter I made a tour on the Iberian Peninsula to photograph horses in Southern France, Spain and Portugal.
Travelling, photographing horses and researching are a very satisfying combination for me.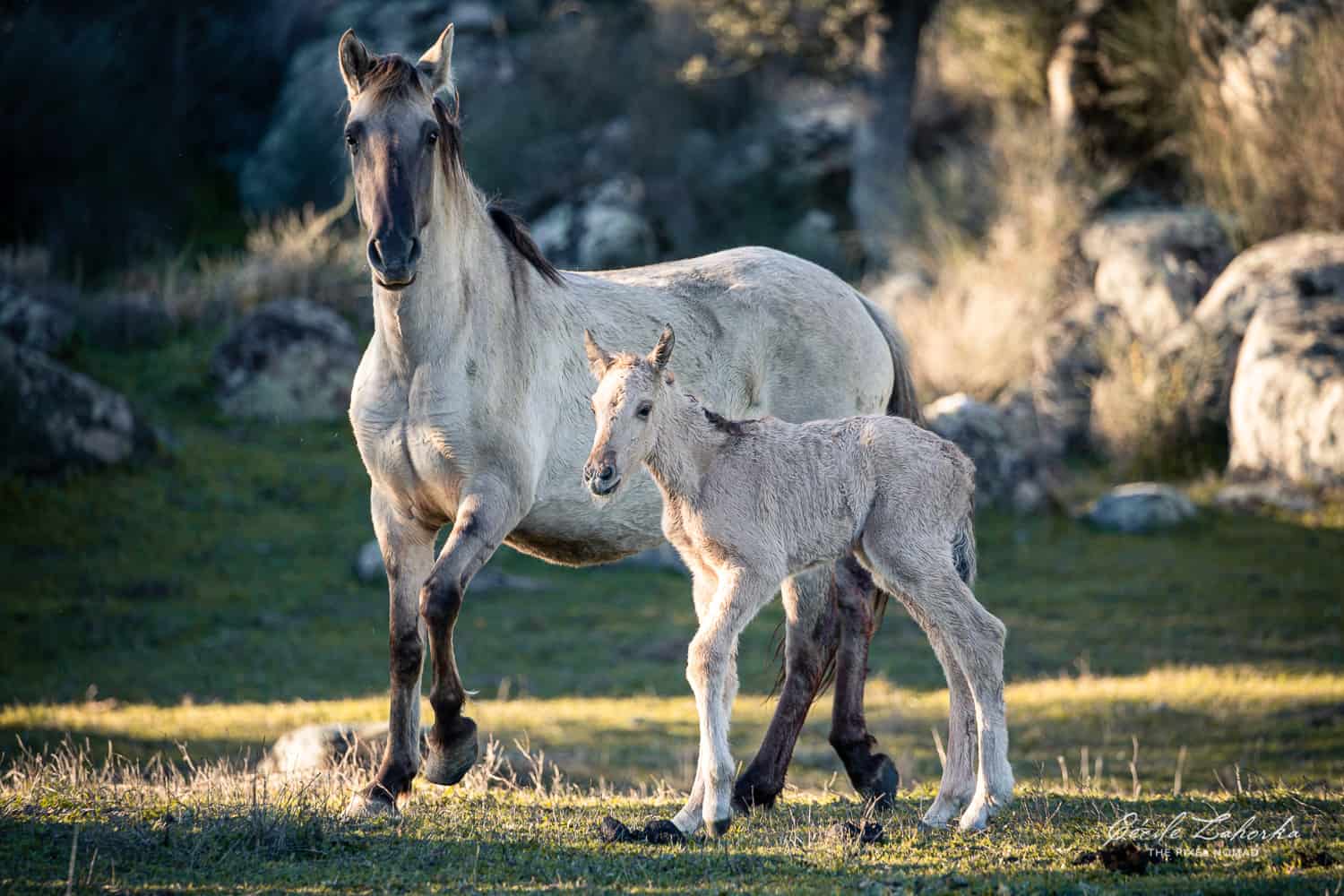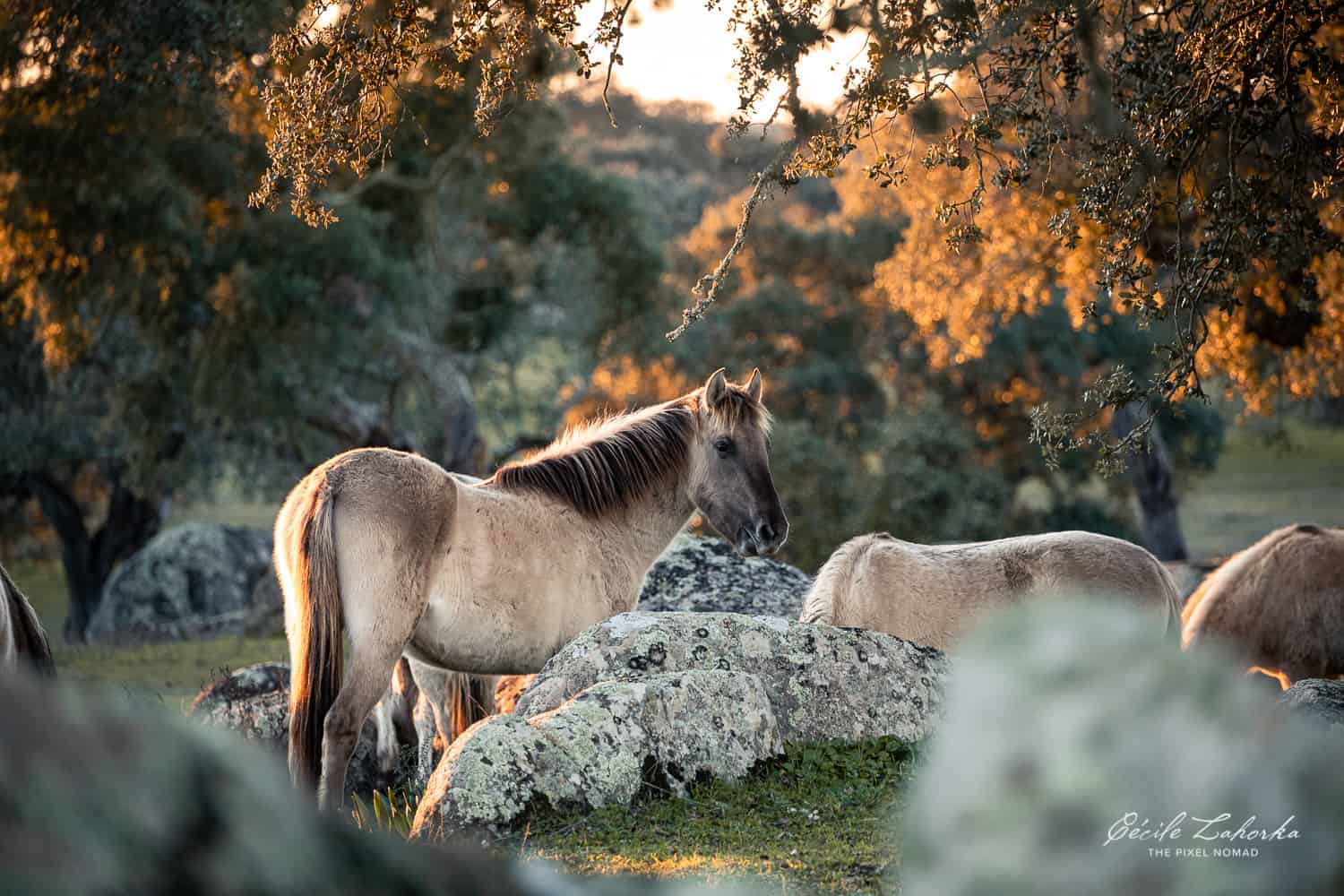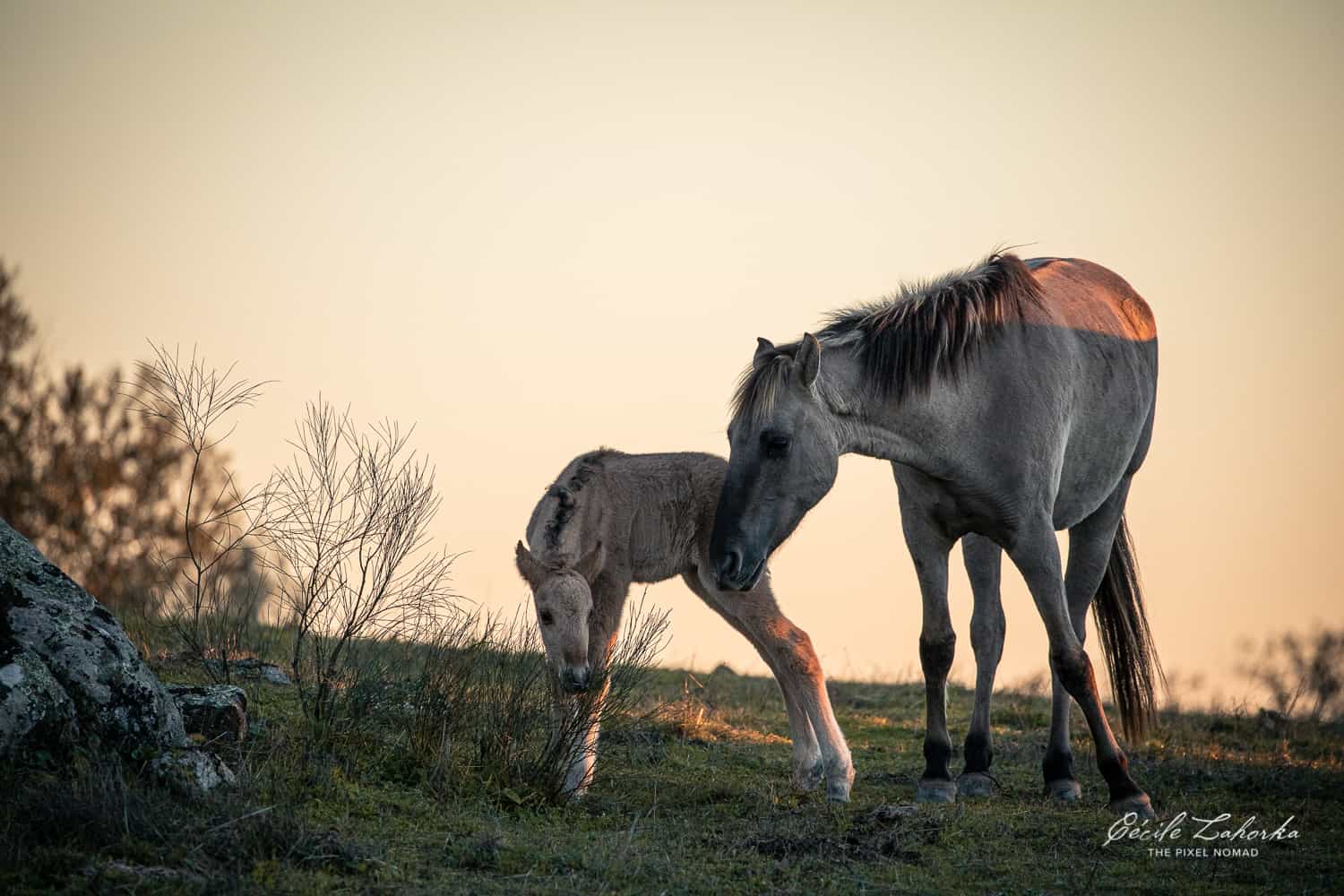 Can you tell me about a memorable experience you've had while photographing these beautiful horses?
It is very hard to narrow down all these adventures to a short text, because each photo session and each horse breed have their own little story. But I can tell that one of my highlights was to visit the Czech state stud Kladruby nad Labem, which is one of the oldest studs in Europe. The Kladruber horse is a very ancient breed and probably one of the most impressive ones I have ever met. They are massive horses with big heads and roman nose. Photographing them in this historical stud gave me goosebumps and made me very very happy.
Another very intense memory is connected to the rare Eriskay Pony. This is a native breed from Scotland, to be more precise from the Outer Hebrides. There are only 300 of them in total, so it was very important to me to make proper photos of them during my UK trip last year. It took many ferry rides and then a few hours of hiking to finally meet the white ponies on their island. All of the ponies have names, but I can recall one specific gelding, who followed me around like a dog. His name is Jeremy.
This year in January I traveled in Portugal to find Sorraia horses, which are believed to be the last population the Iberian wild horse and there are only 200 left in the world. We visited a herd and the first horse we saw was a mare with her fresh born foal. It was on its feet just for a few minutes and the mare was very protective. I'm glad I had my extra long tele lens with me, so we were able to keep the distance, while admiring the first steps of a new life.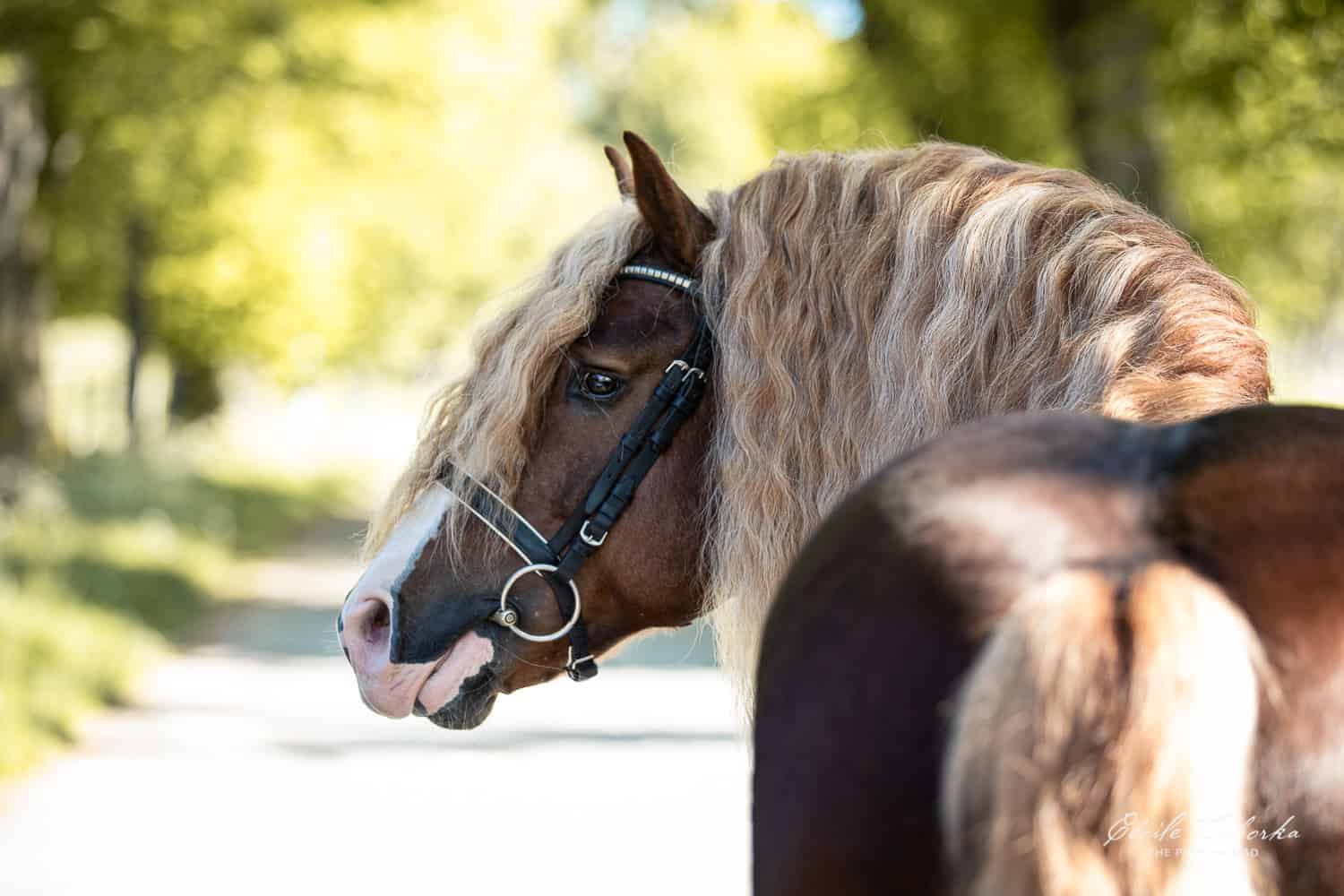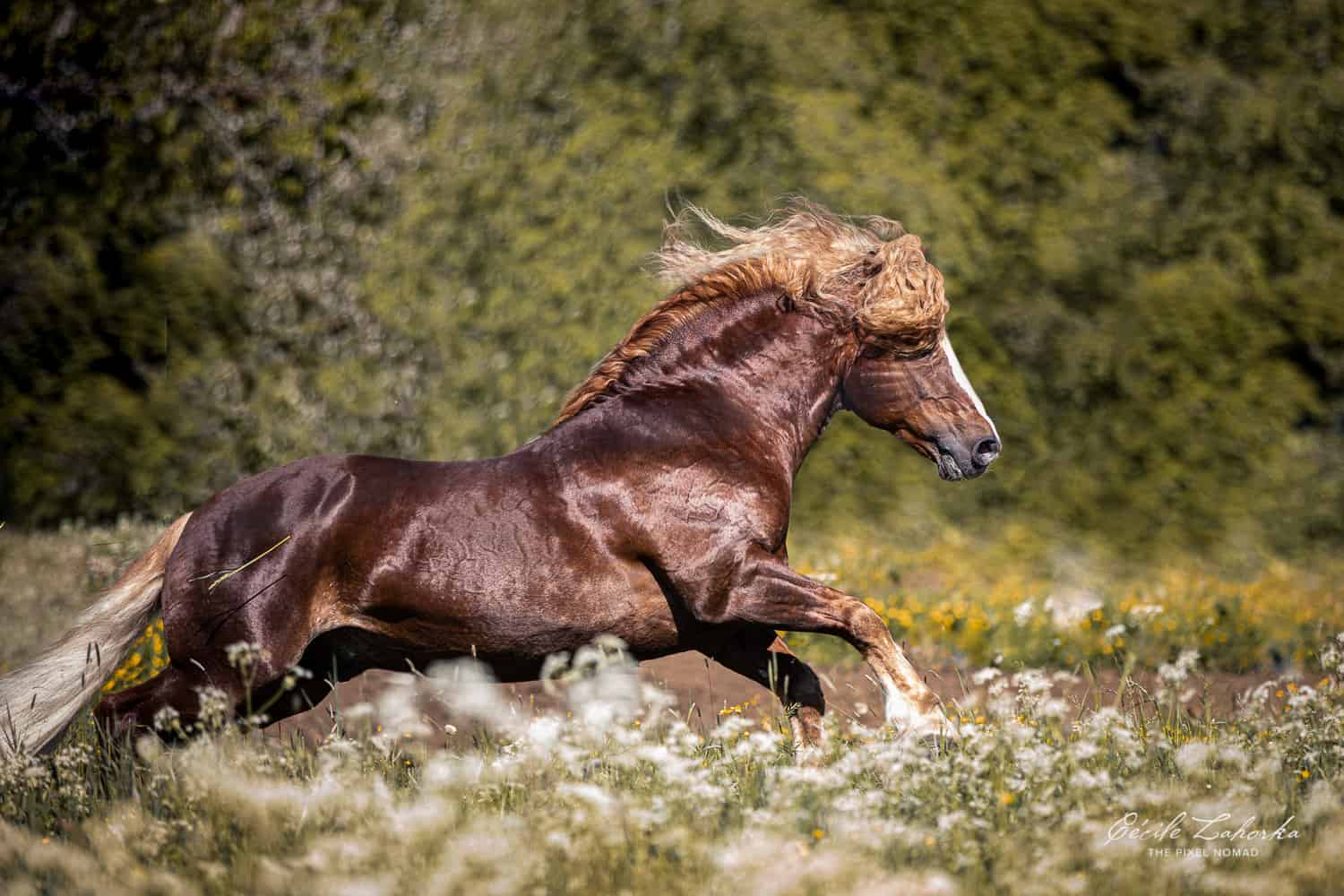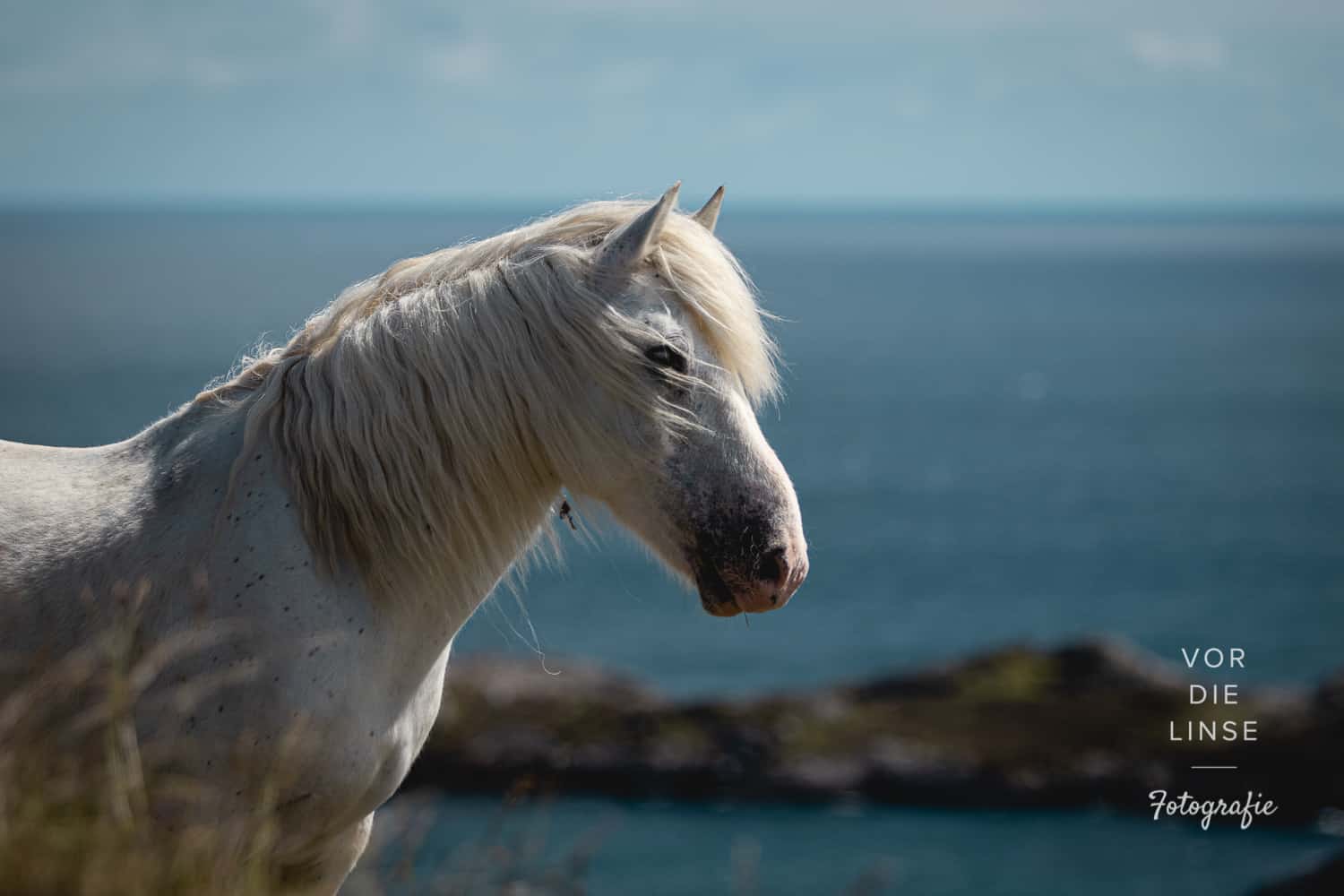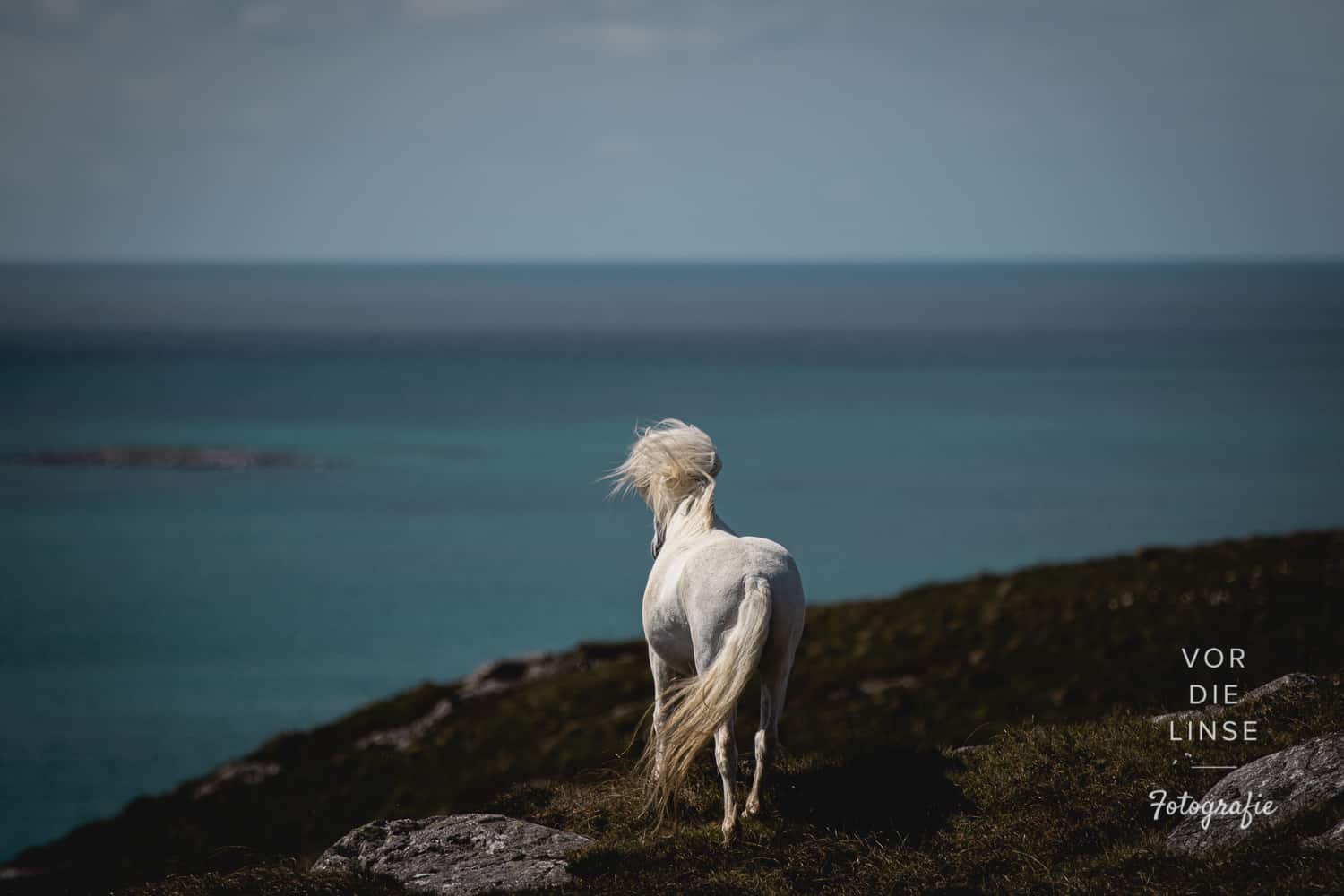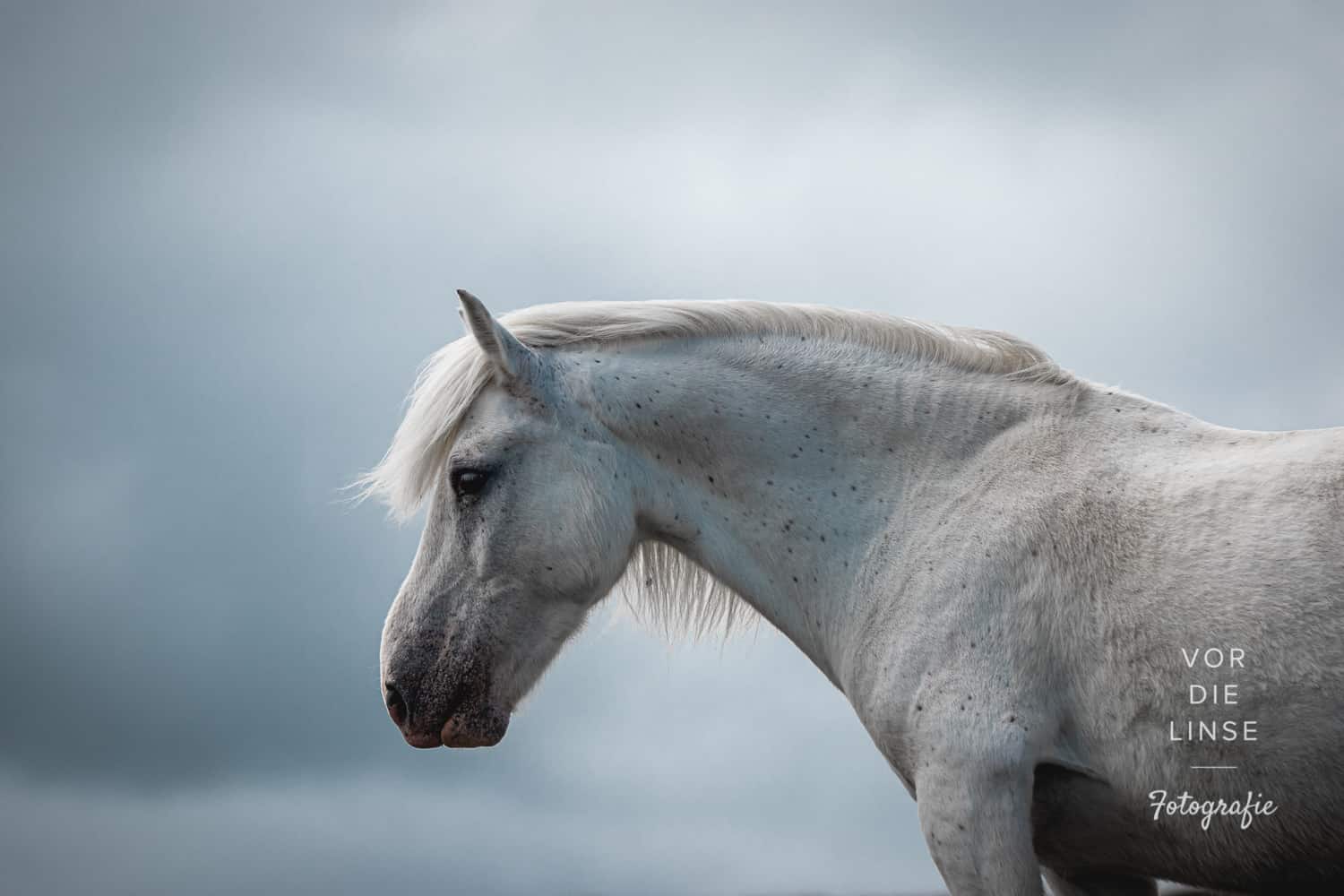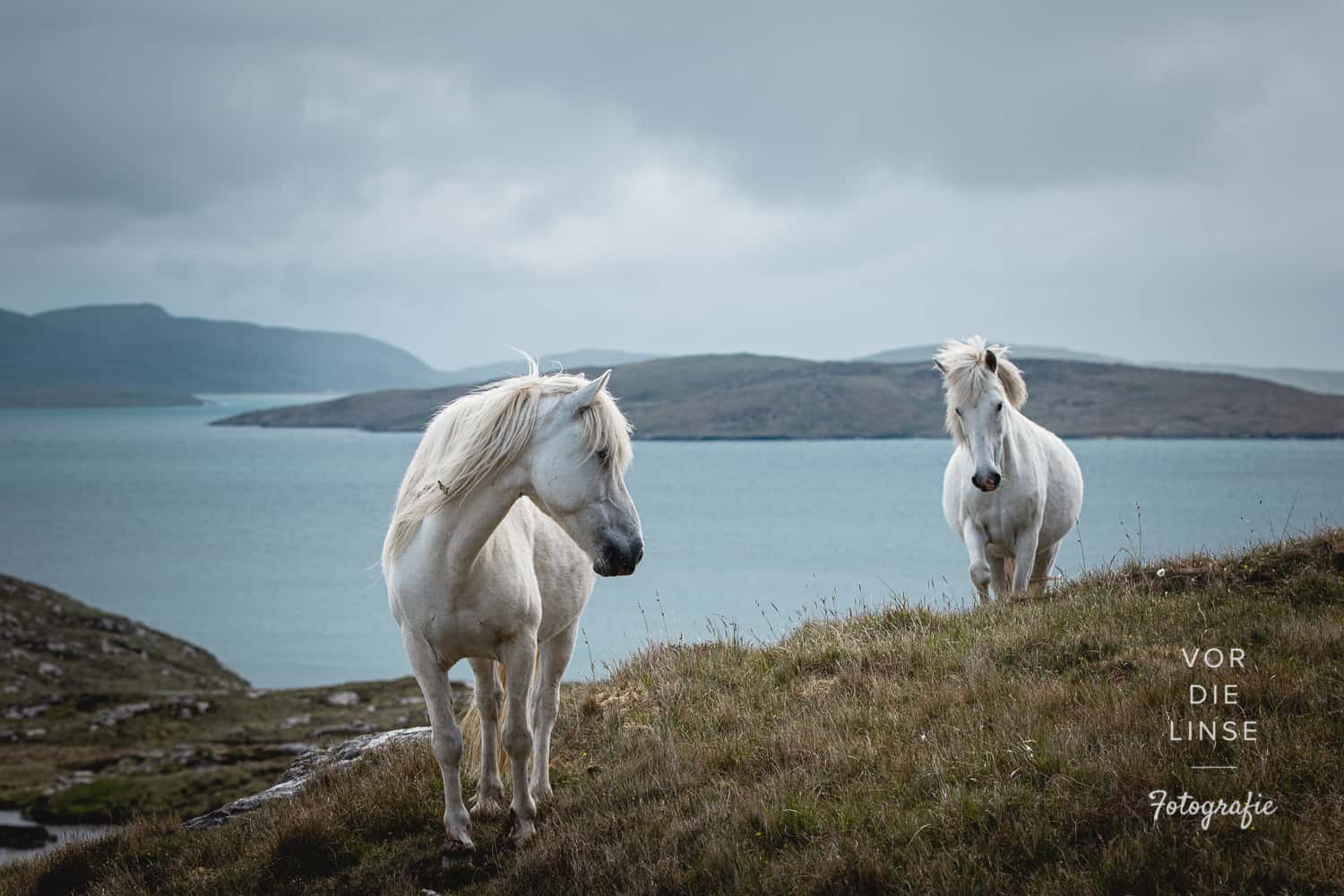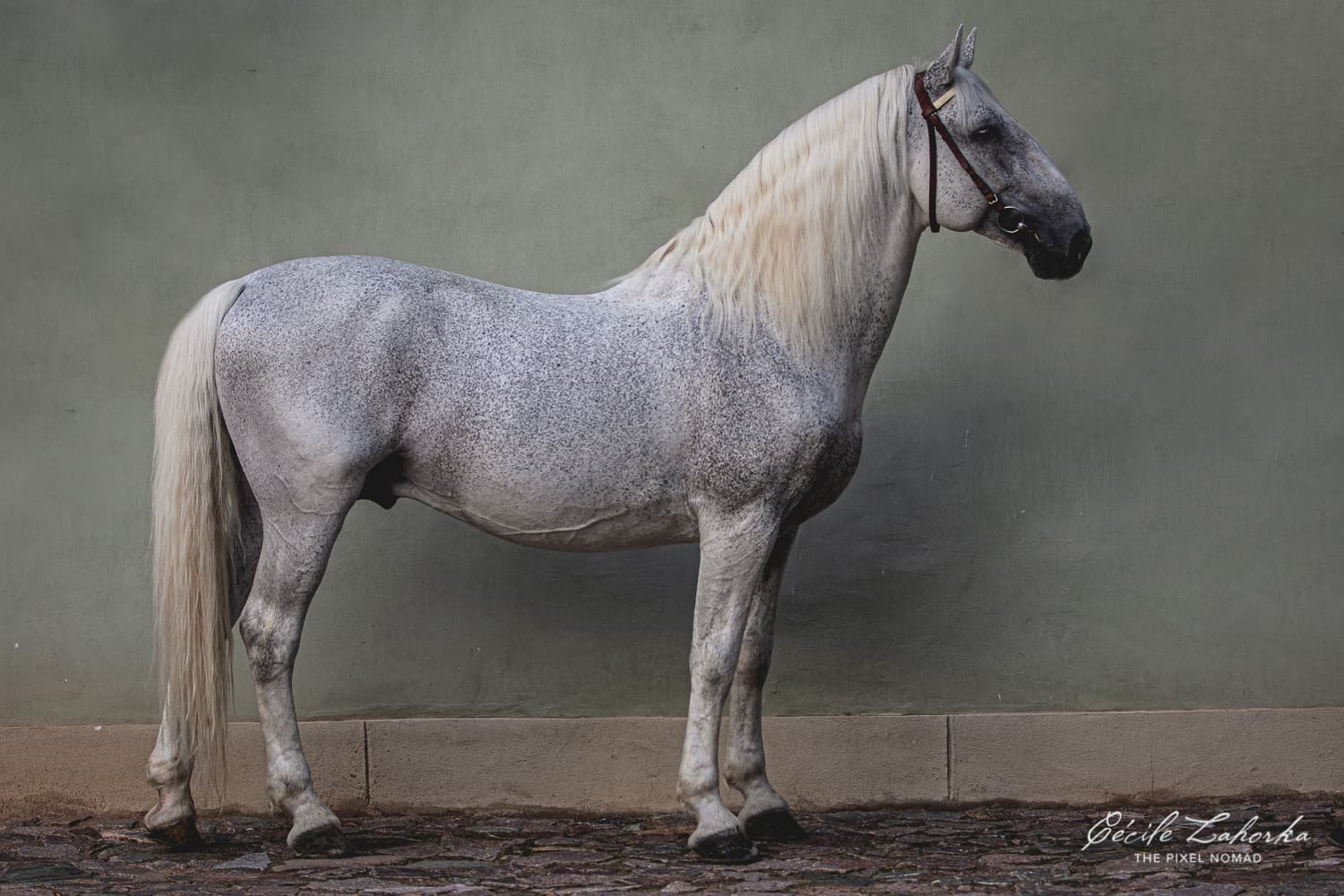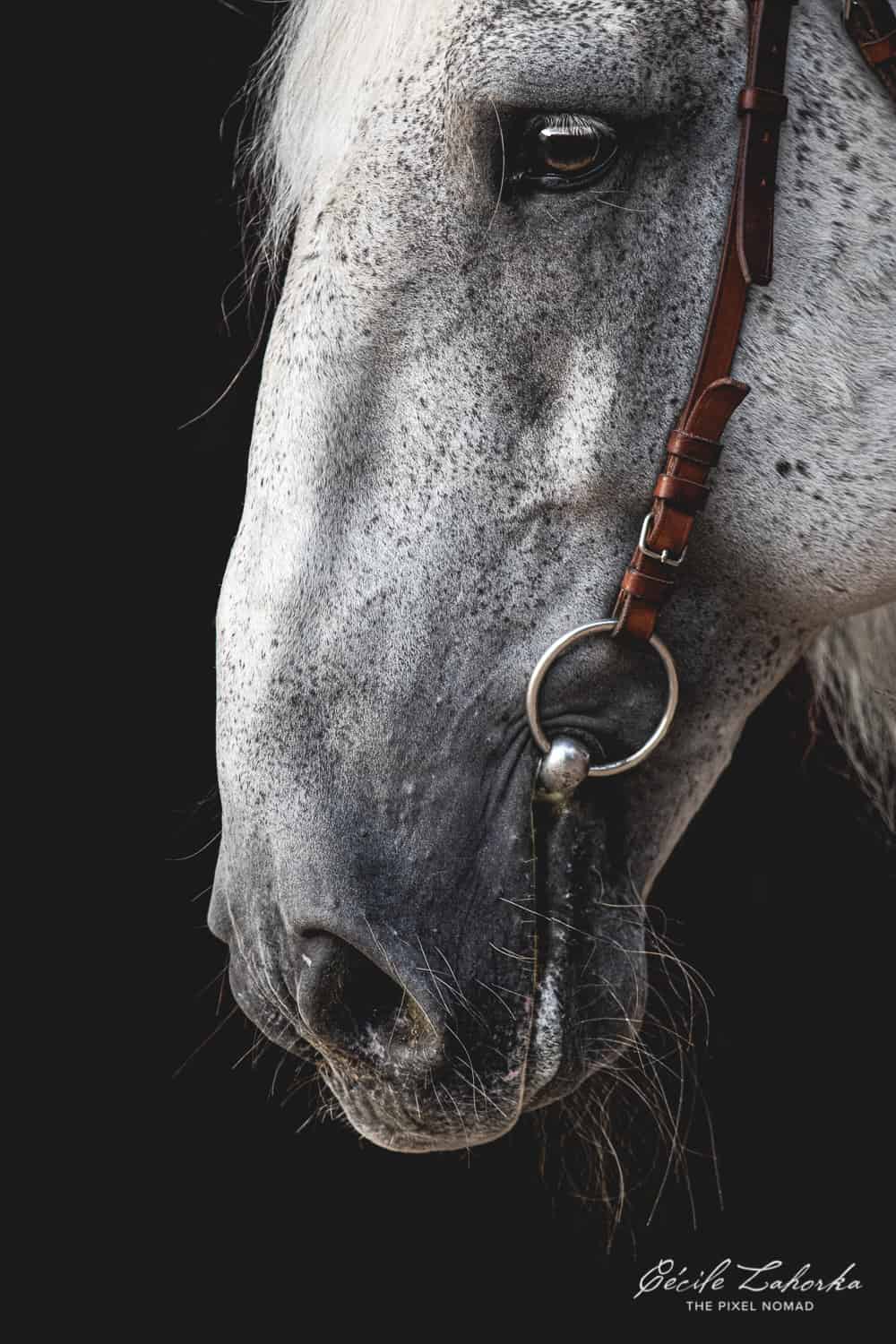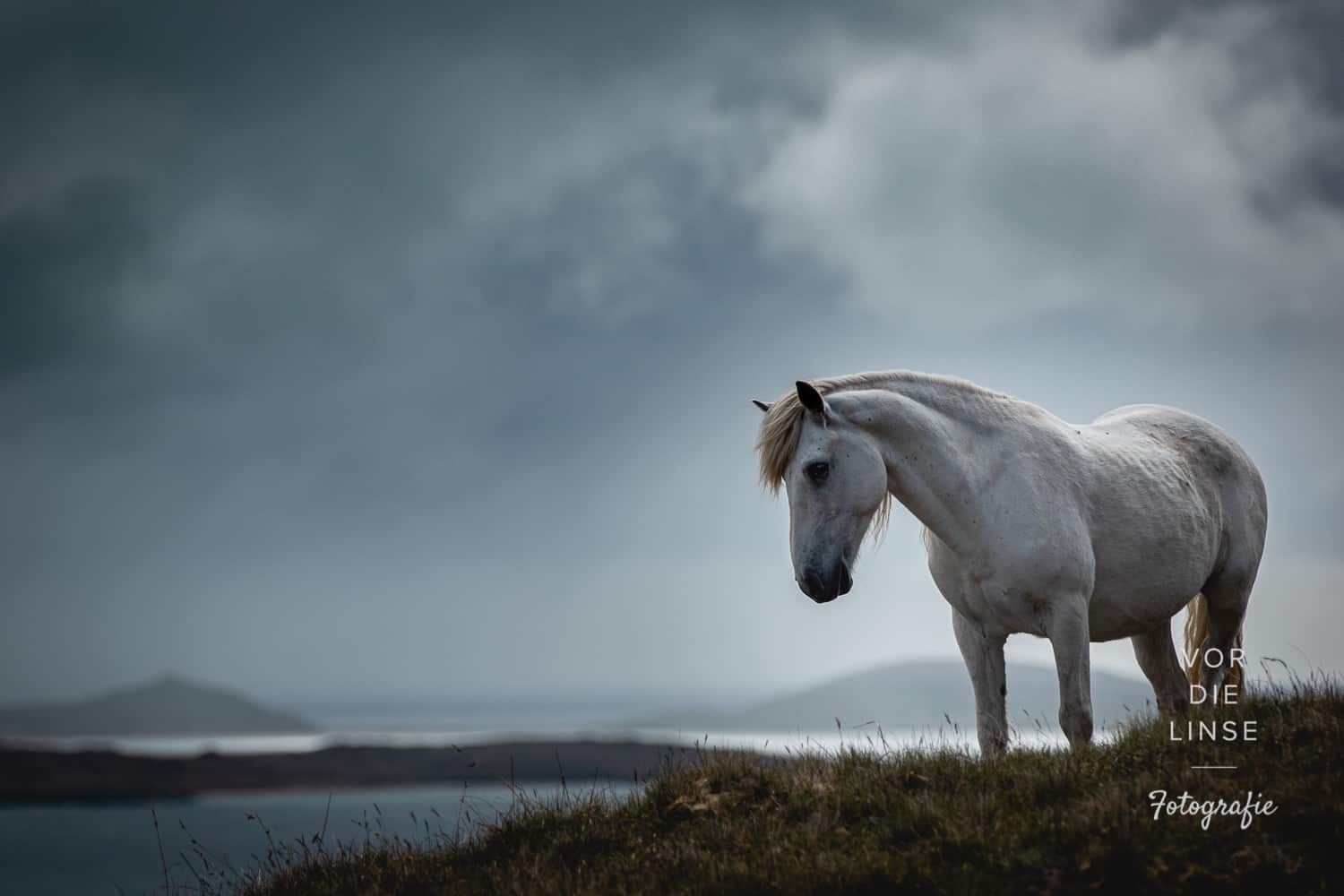 Be sure to follow Cécile on Facebook and Instagram to see more of her amazing photos!
All photos provided by Cécile Zahorka