If you love horses like I do, then chances are that you can look at photographs of them all day long. But when it comes to equine photography, not all images are created equal. Horses have a unique wild spirit that can't be broken, and if the person behind the lens appreciates this, then they do their absolute best to capture it in full form. For Rachel Flynn, she is a master at capturing the essence of a horse through photographs. And once you see the images for yourself, you'll see exactly what I'm talking about. And if you've got a soft spot in your heart for the majestic Gypsy Cob, well, you're in for a treat!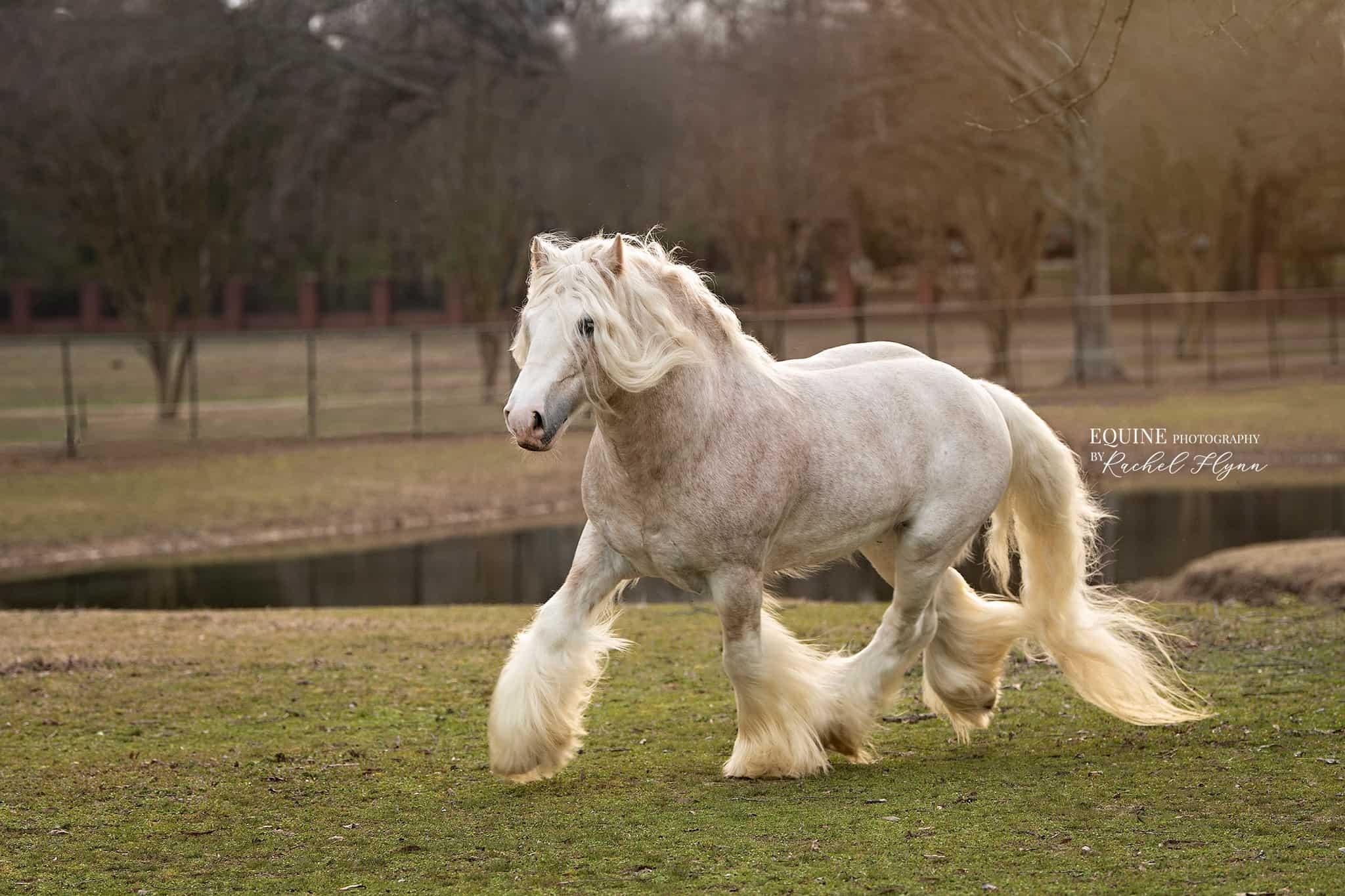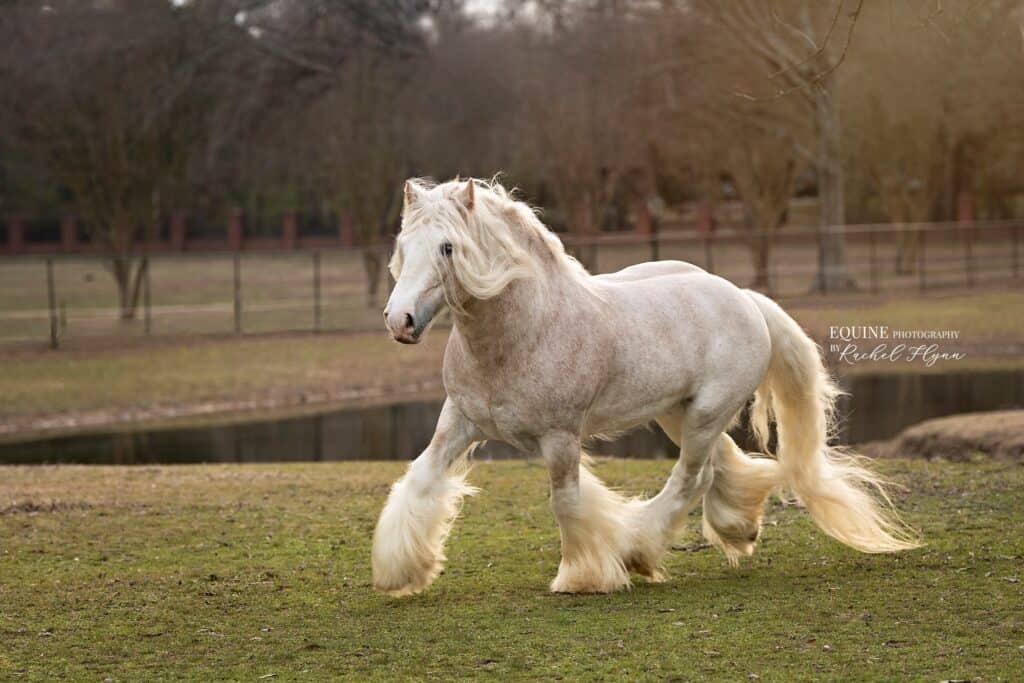 I had the opportunity to connect with Rachel, and she was kind enough to answer my questions I had as well as share many of her stunning images with us. I think you'll love looking at them just as much as I do! Keep reading to find out the answers to my questions below. Enjoy!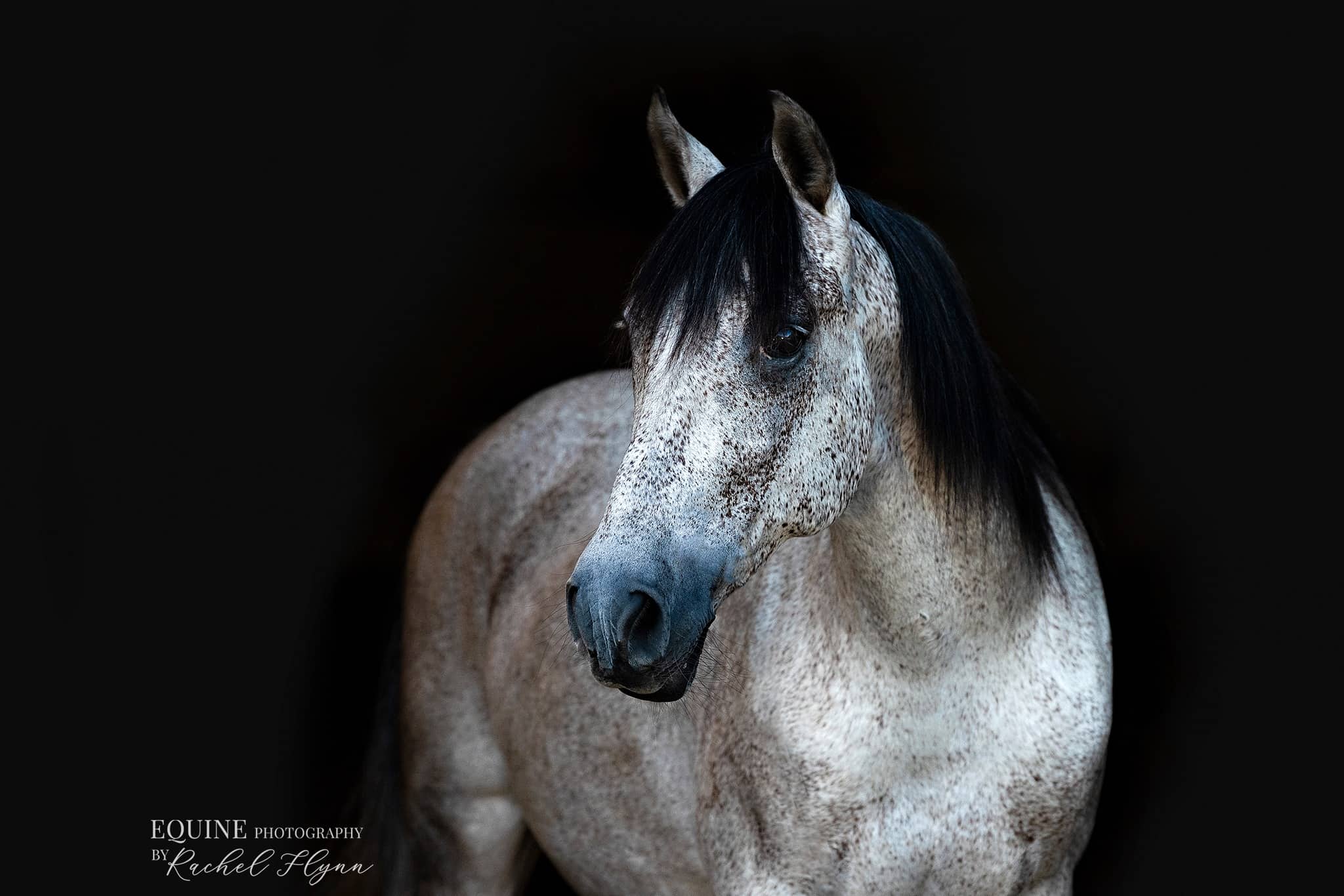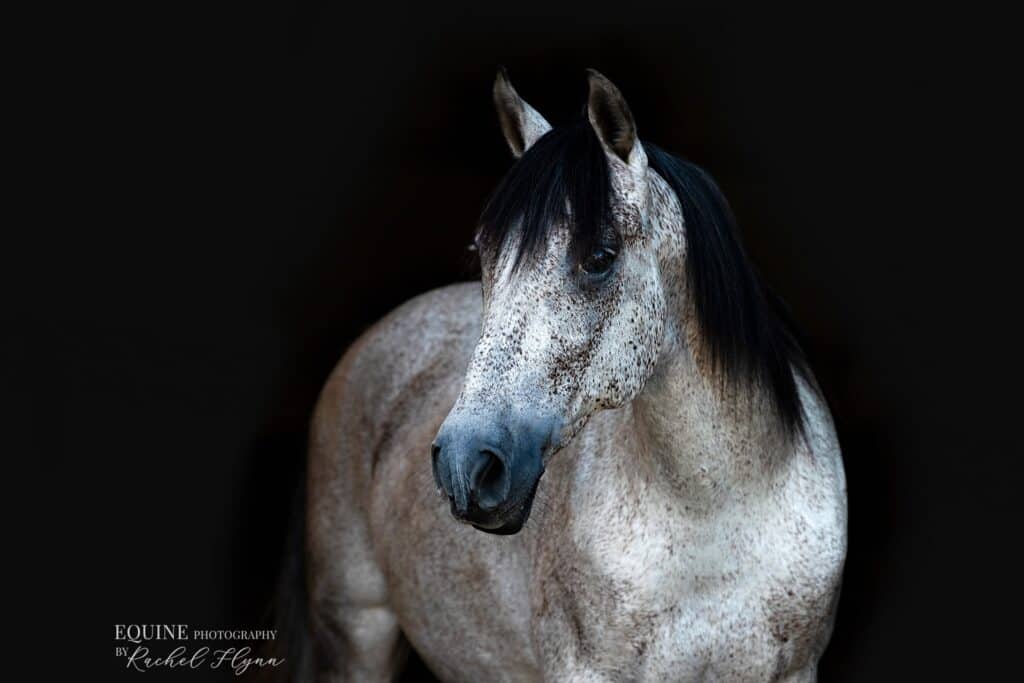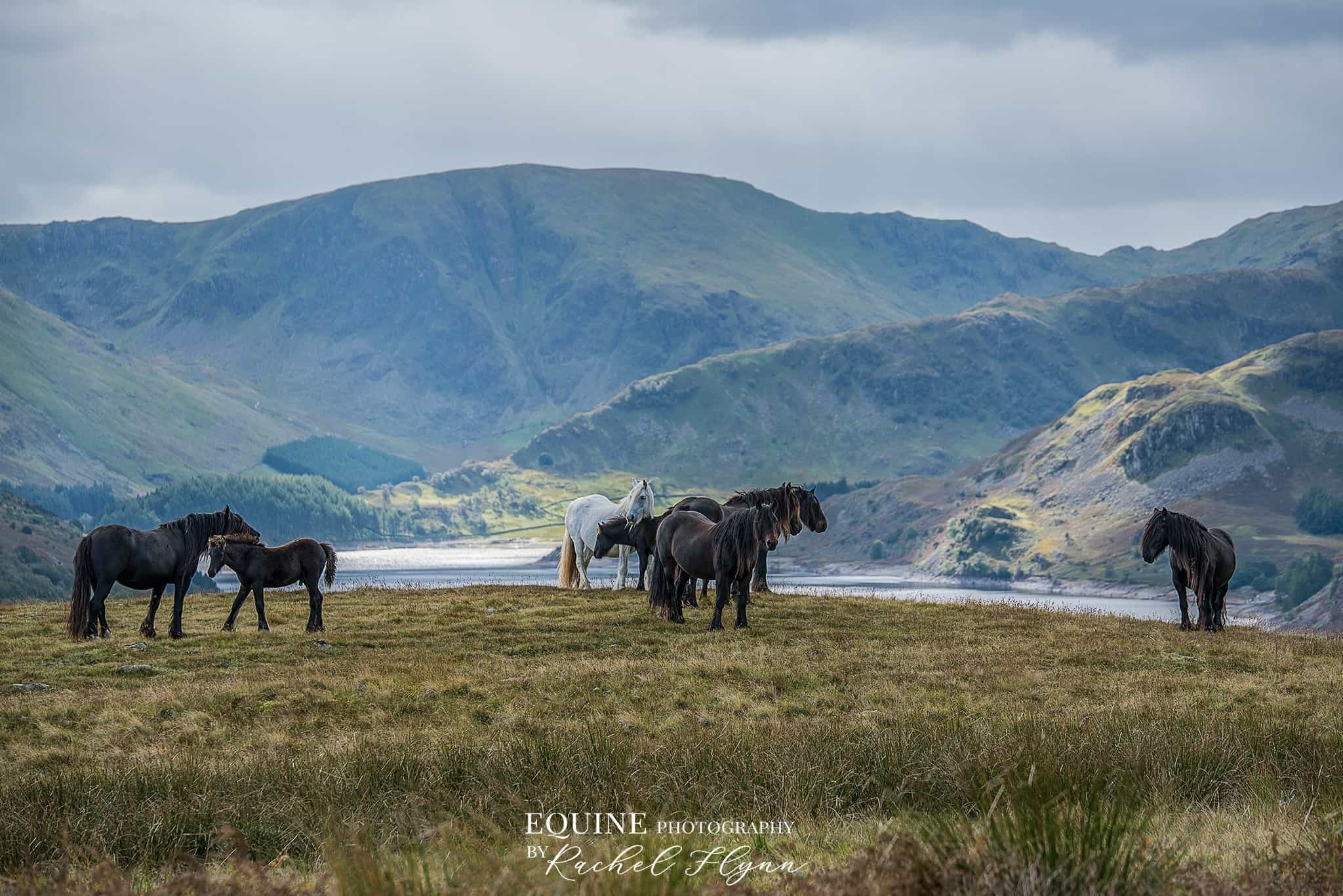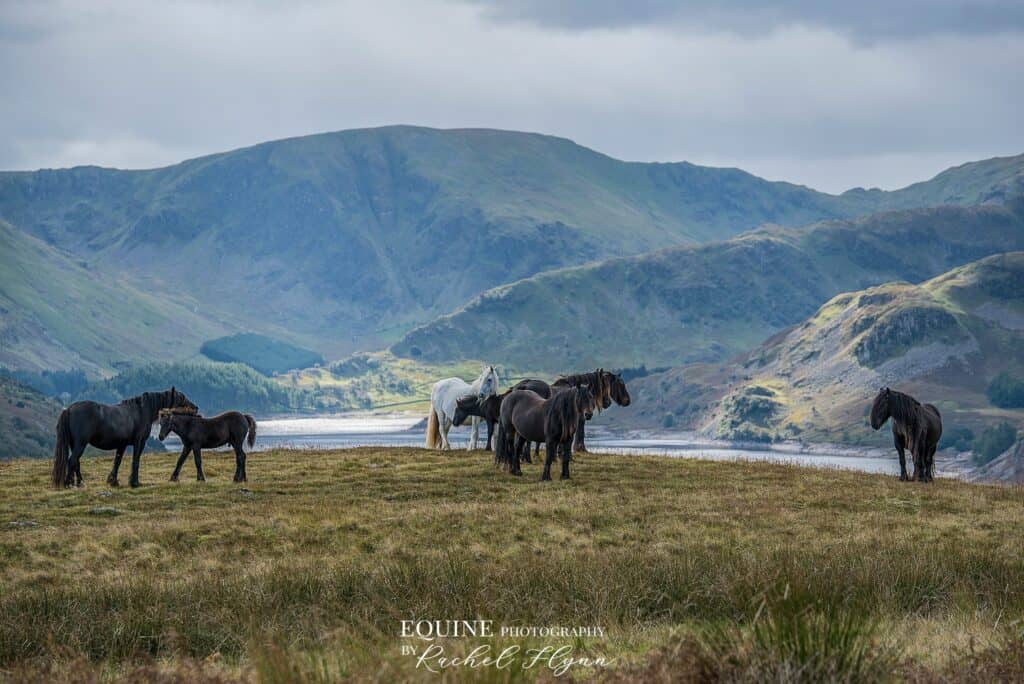 What inspired you to purse a career in equine photography?
As a breeder of horses, I dabbled in taking photos of my Mares with their foals and loved capturing that special connection. I would regularly visit my horses at different times of the day and was fascinated with how the light changed the mood, feel and overall image quality. From here, my love and passion for photographing horses emerged.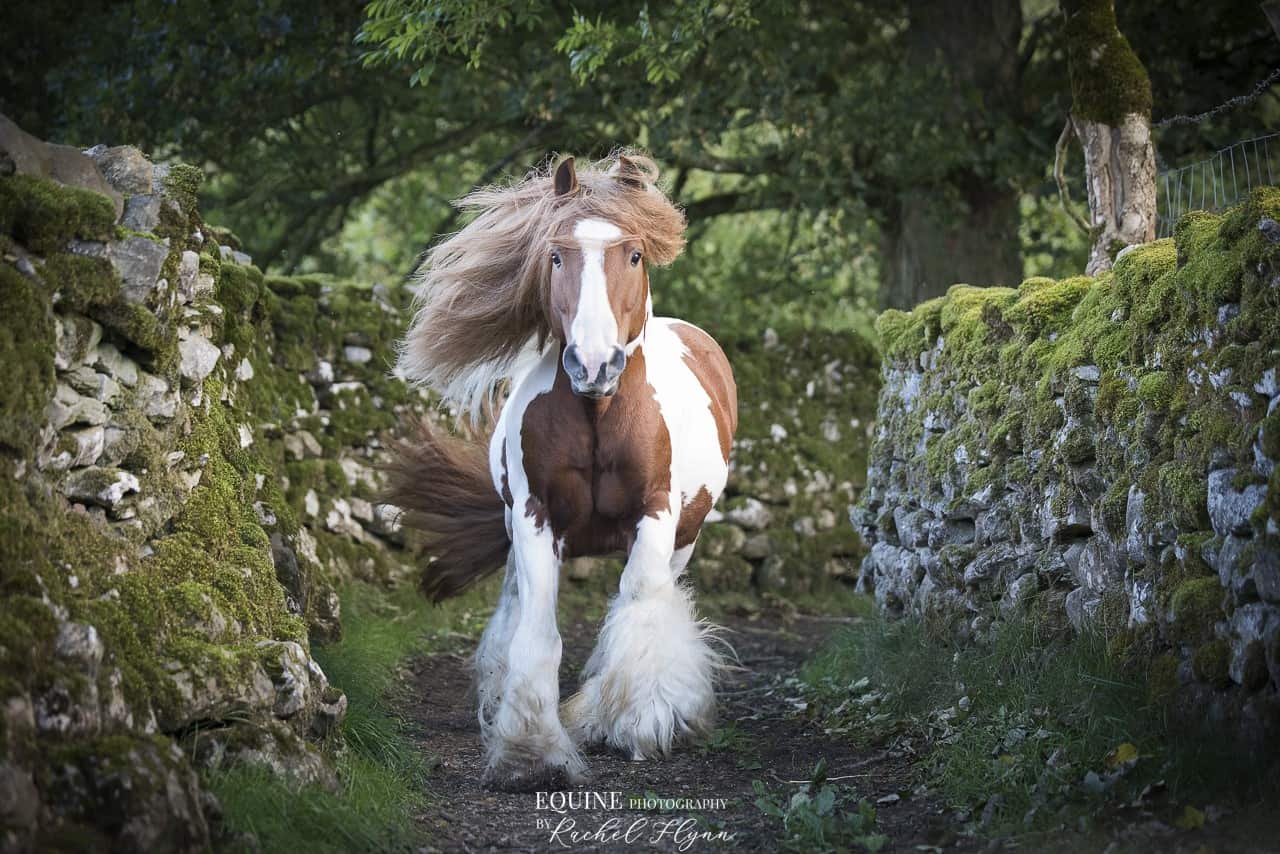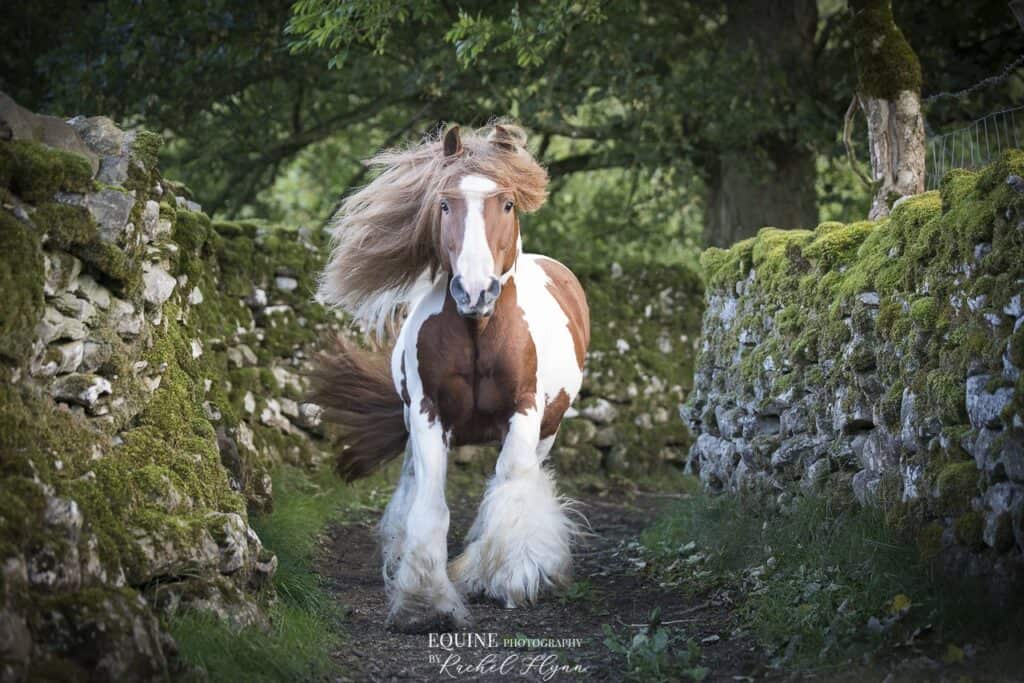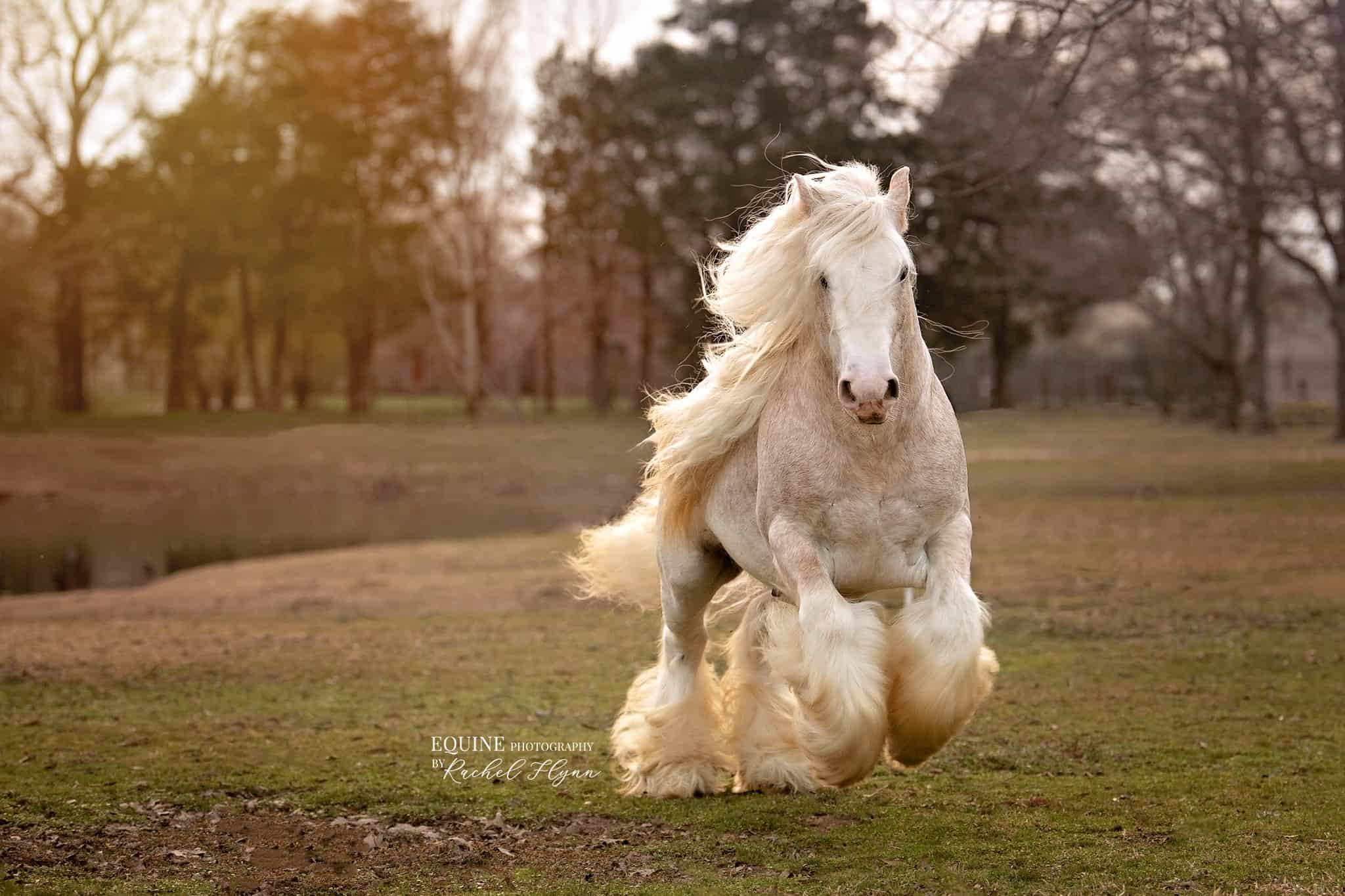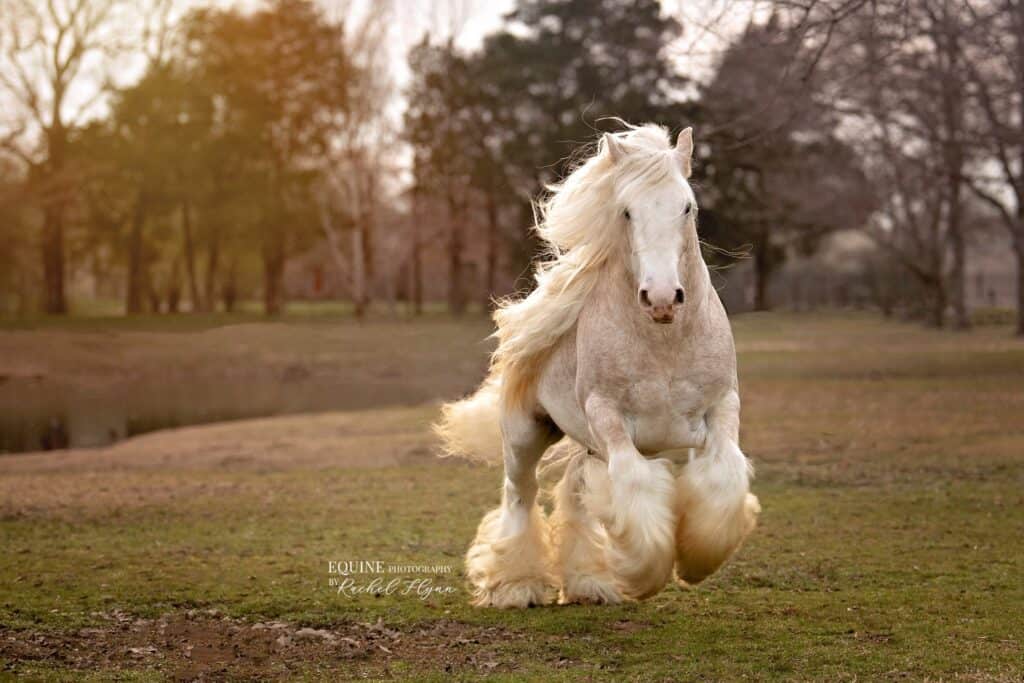 What is it about the Gypsy Cob that makes them a favorite subject to photograph?
I own and breed Gypsy Cob horses myself at home in Australia, so that connection is very close to my heart. It is easy to see how they make an incredible and unique subject to photograph with their stunning features of abundant feather and hair. I have been very fortunate to travel worldwide photographing beautiful horses and I have met the most caring and talented horse trainers and owners where the opportunity to photograph their horses in unique landscapes has been a fabulous experience. For me, the Gypsy Cob is one of the most beautiful horses that exists, they can be expressive and very trainable, which makes them a perfect subject to capture.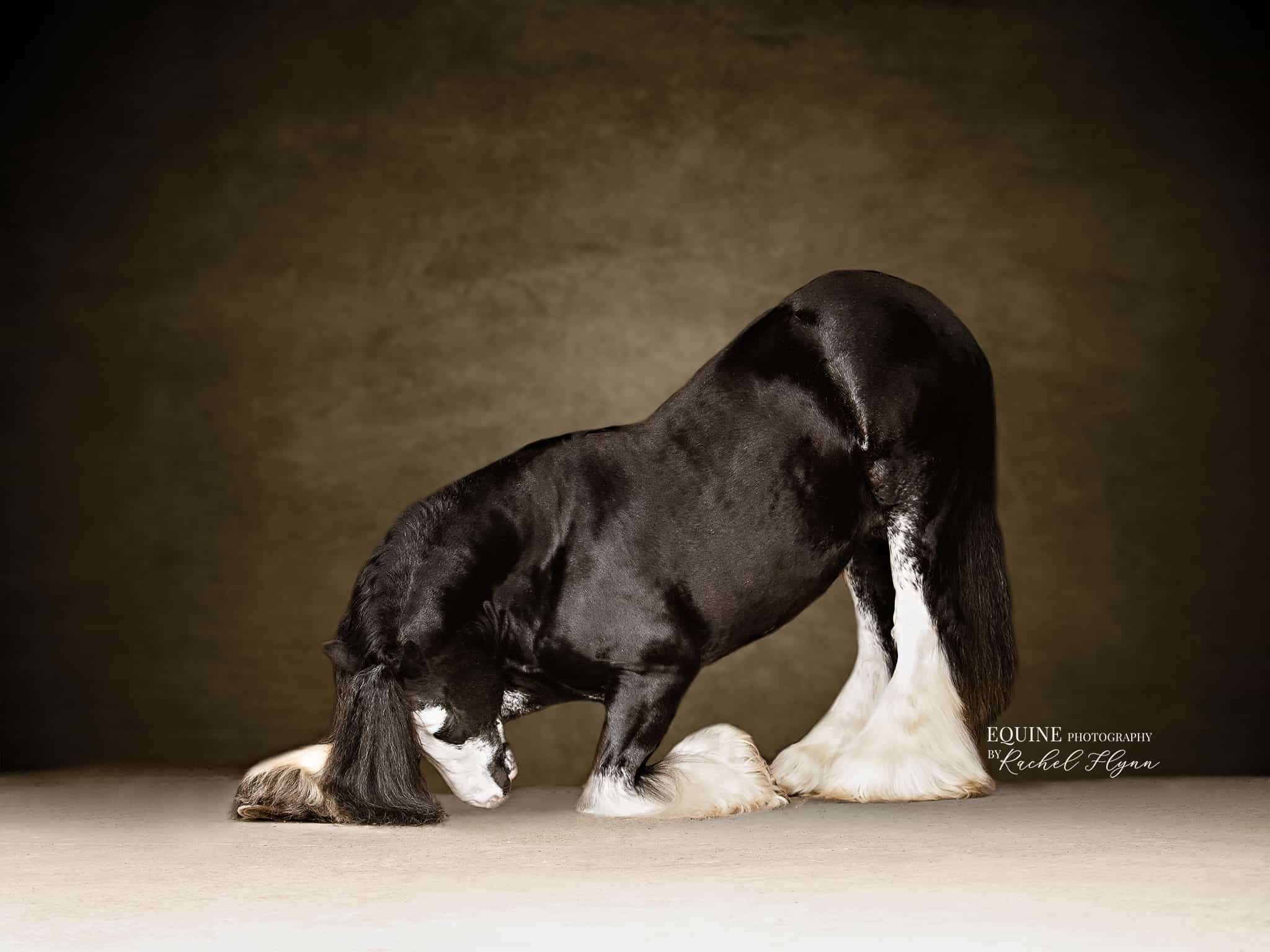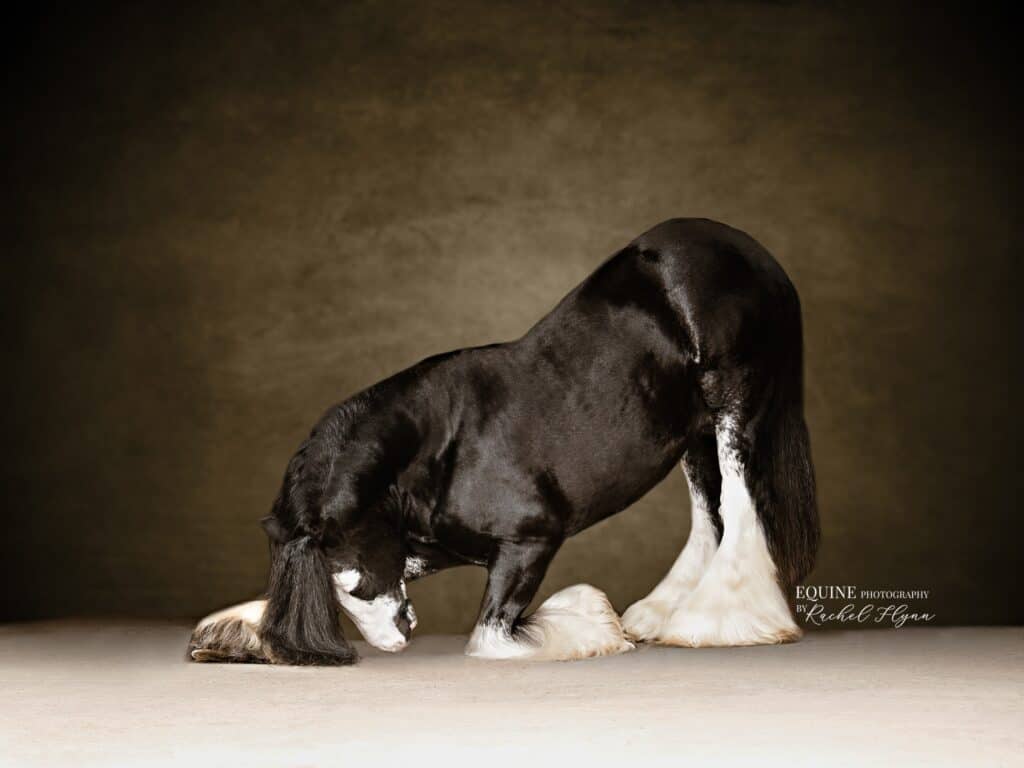 What's a tip you could give others to take better photographs of their own horses?
You need a helper! I have spent many hours photographing horses on my own and you simply cannot get the perfect angle or action shot whilst you are behind the horse asking them to move forward. You need to be in position and ready for that movement of action when the handler asks them to move forward. I position myself either in-front and slightly to the side, or side on to the direction of where the horse will run into. A handler will also help keep the horse clean and settled in between photographing them and even help with the horses ears to be forward when taking equine portraiture photos.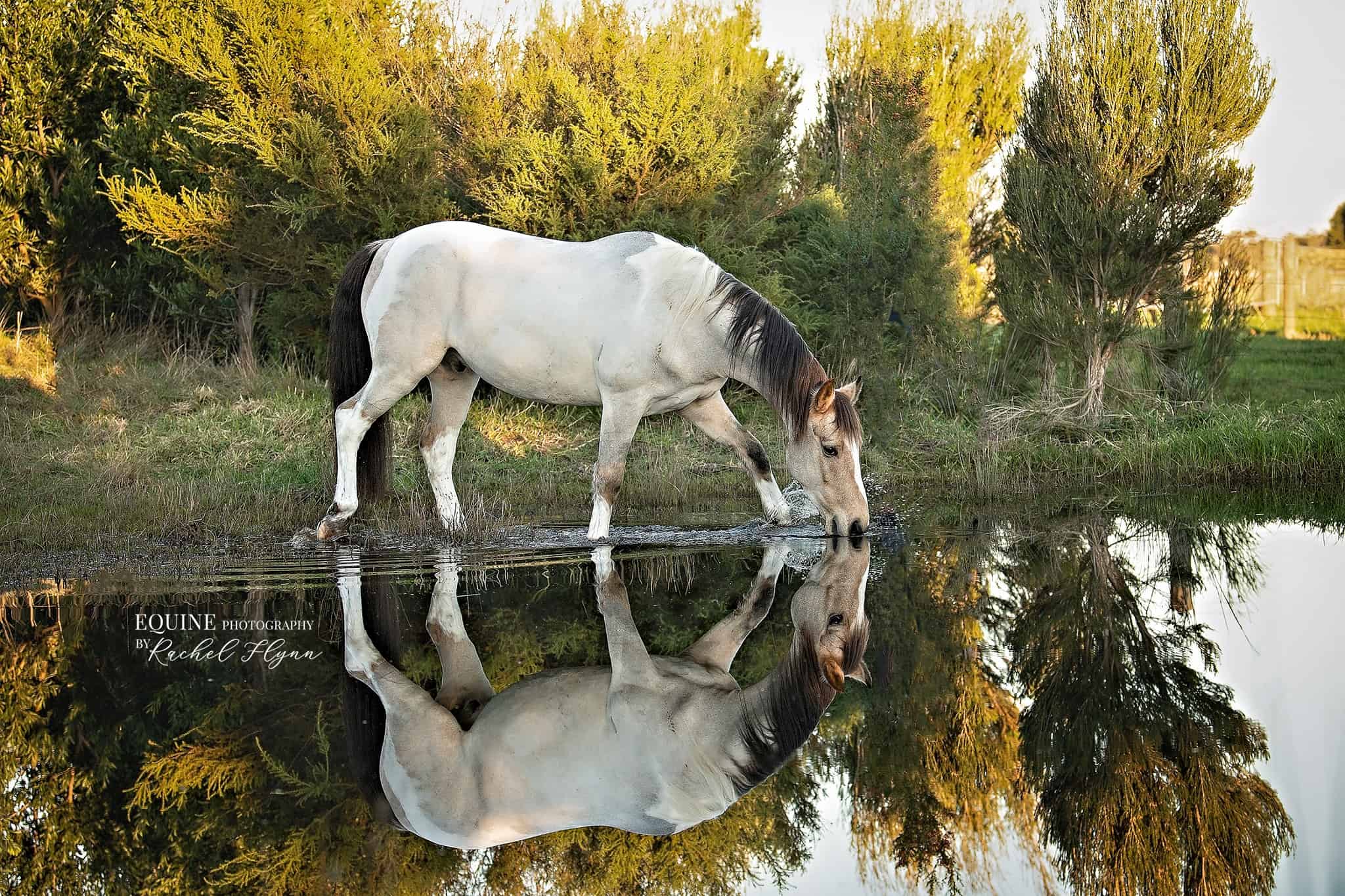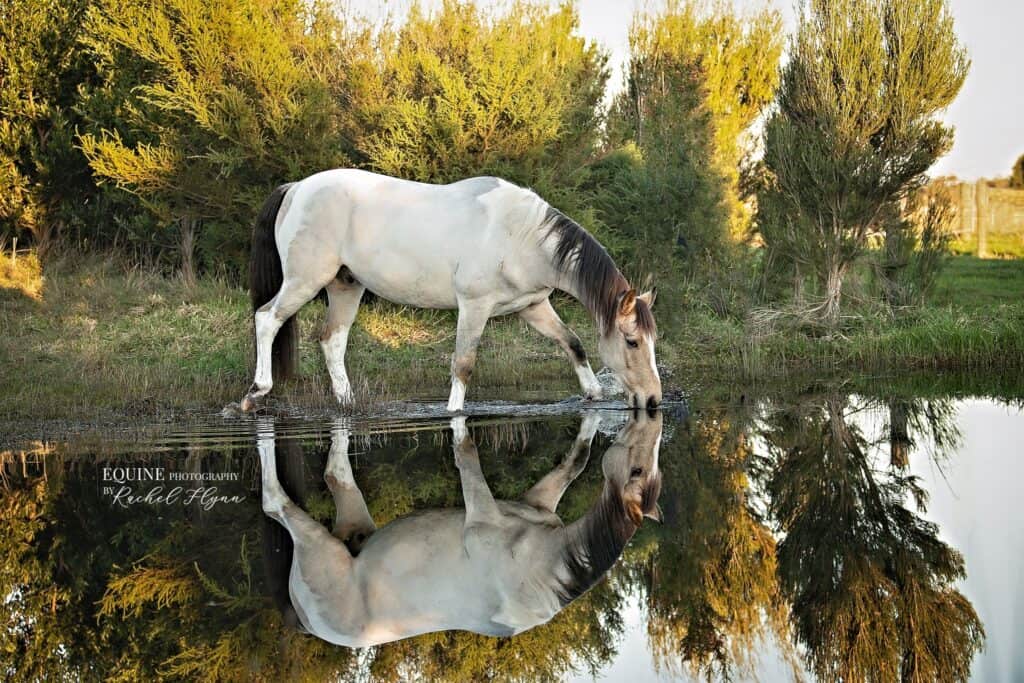 Is there any one special horse or place you've photographed horses that remains your favorite?
I thoroughly loved photographing the Fell Mare and Foals in the Lakes District in the U.K - it's such a stunning and beautiful place and will always hold a piece of my heart here.
Equal favourites are Gypsy Cob stallions Highfield Grandslam and Mr Moonshine. They are impeccably trained and presented and I have photographed them twice now, both in the U.K and in the USA recently this year.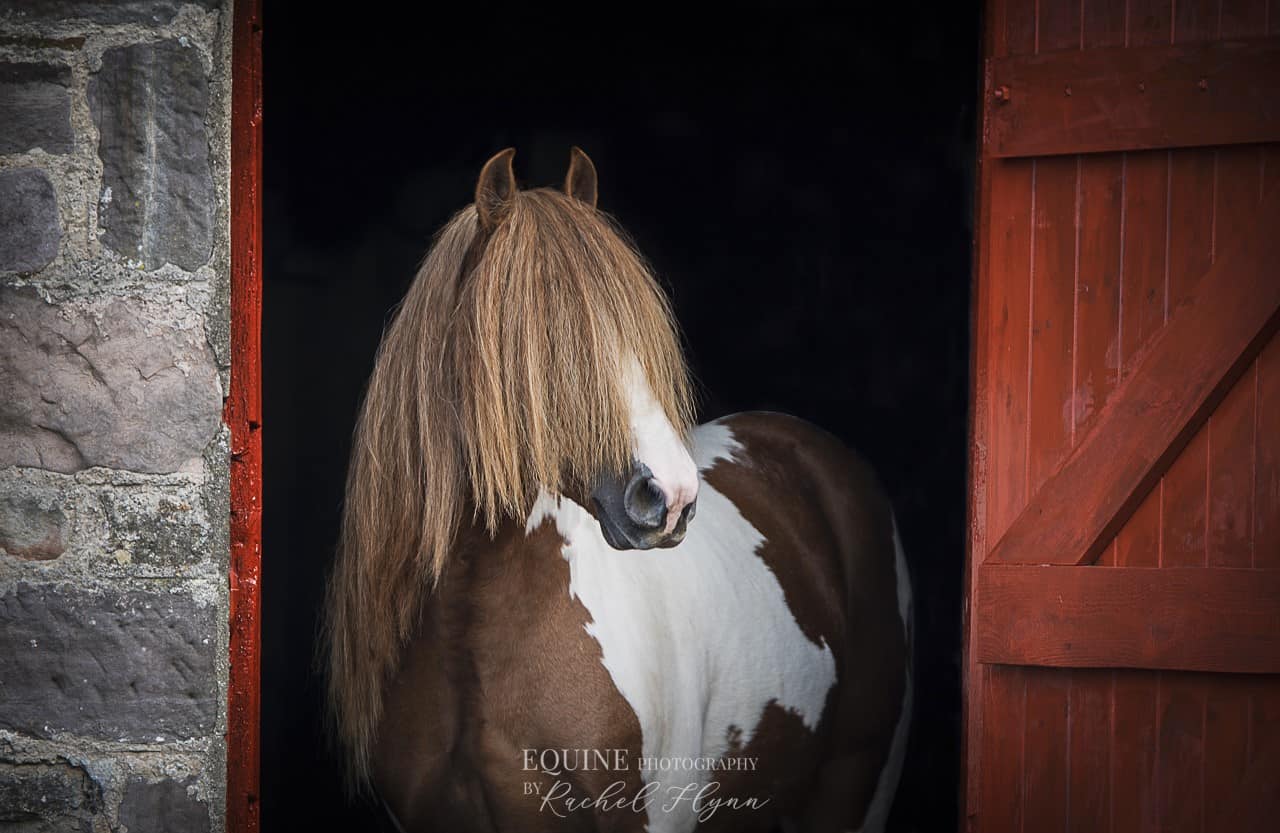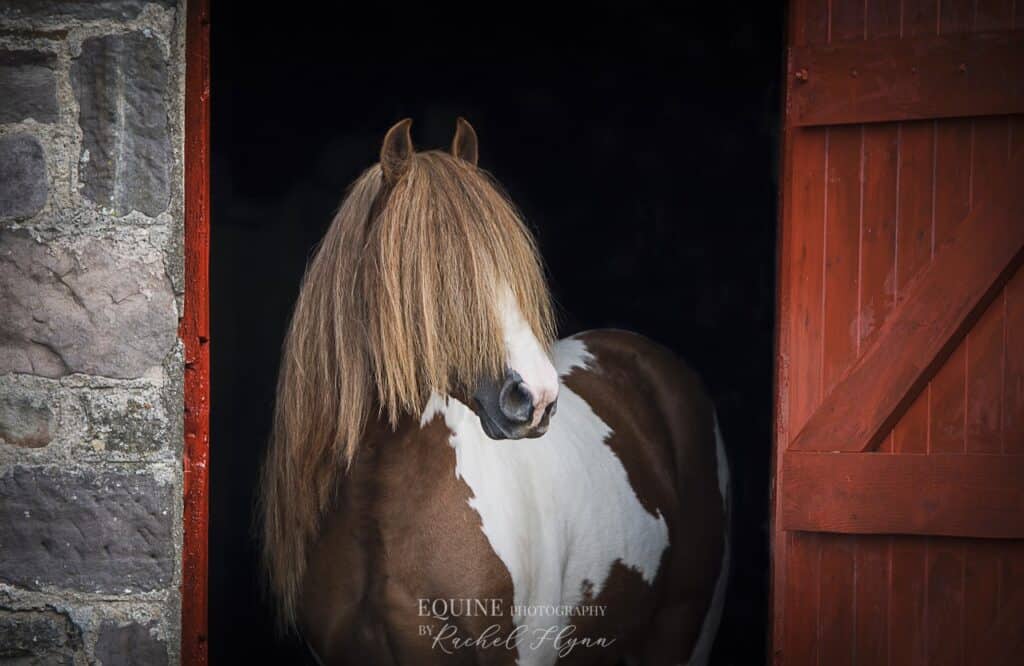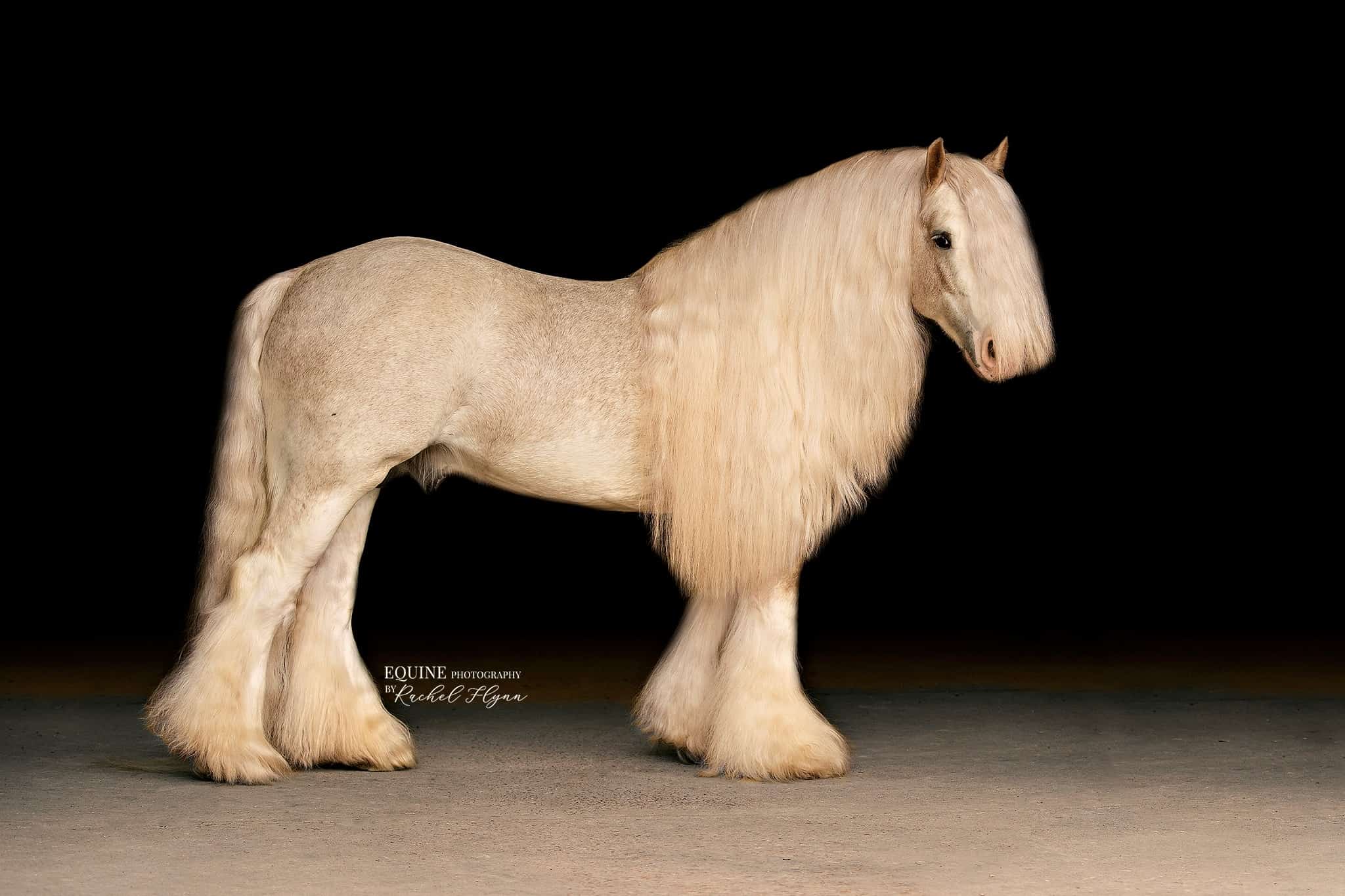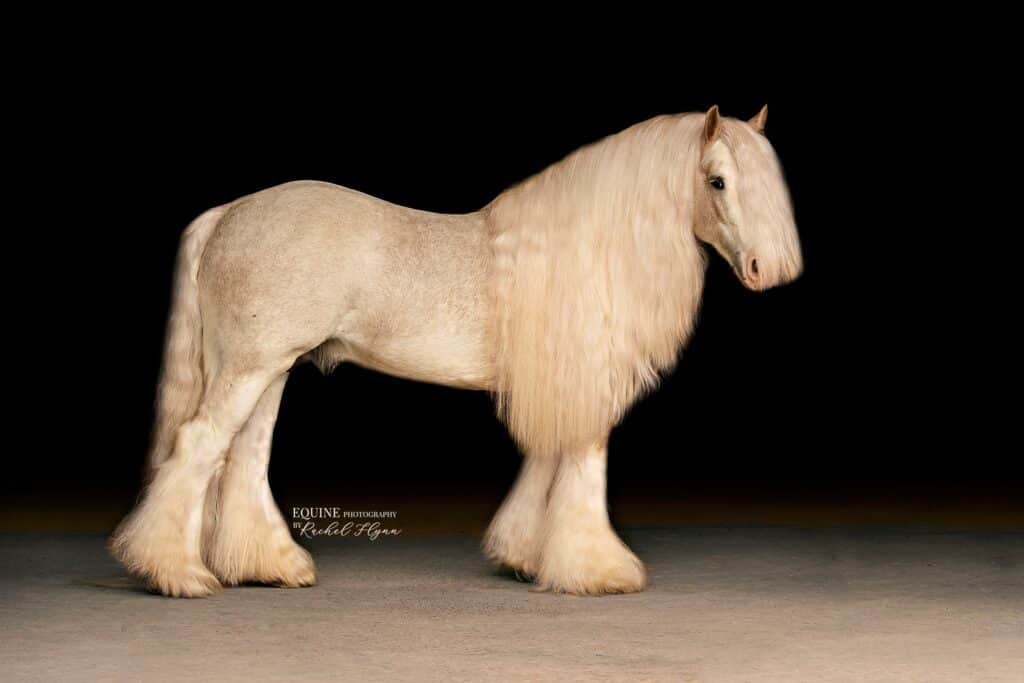 Do you have any dream locations or a particular breed you'd love to photograph which you haven't yet?
I have photographed many breeds now and enjoy what each type has to offer. My favourite horse to photograph at the moment is our beautiful Australian Brumby. I am doing a project on them called The Australian Brumby project where I am bringing awareness to their beauty and diversity to show that they are equally as lovely as our domestic horses. This is to bring awareness that they deserve a better way to be managed than the current government cull program. (See more on my blog page: https://www.equinephotographybyrachelflynn.com/blog/)
The dream location for me is out in our beautiful Australian bush camping and horse riding or hiking to photograph them in their natural environment.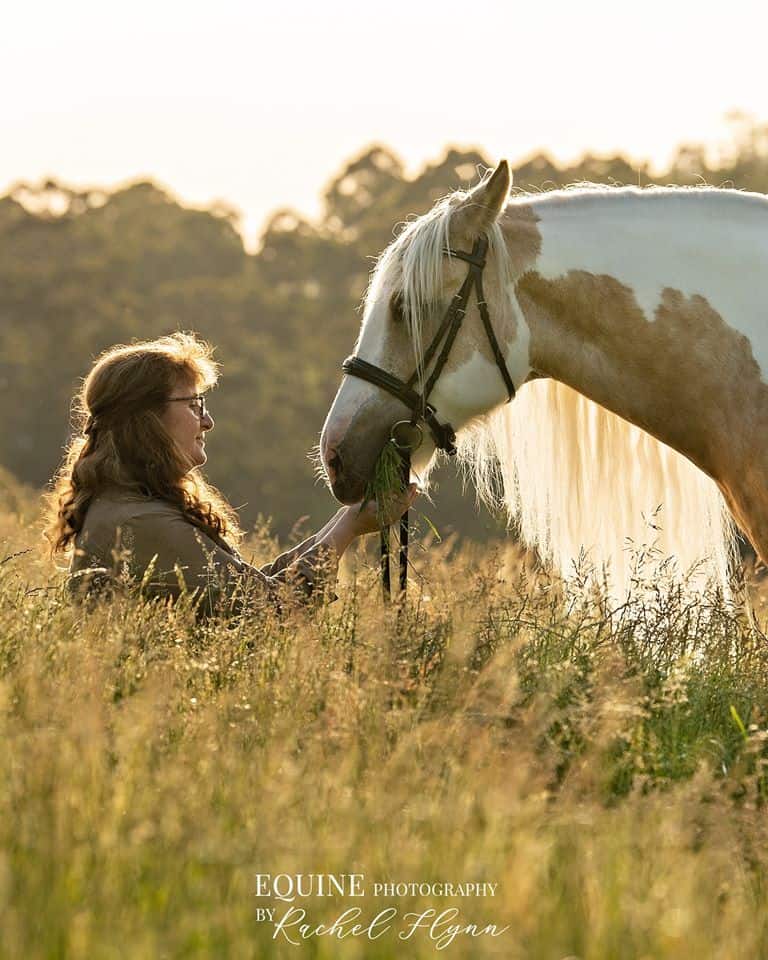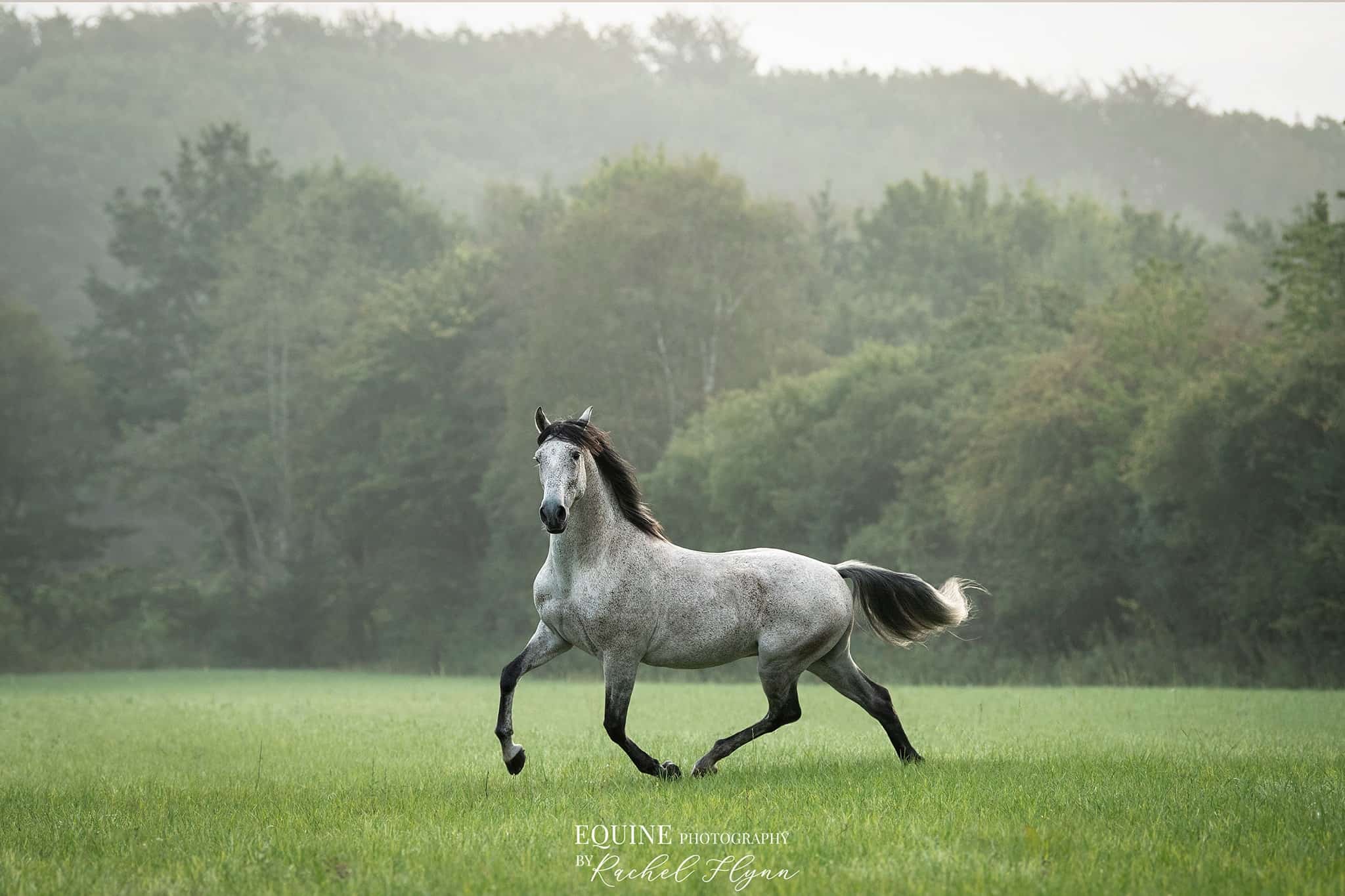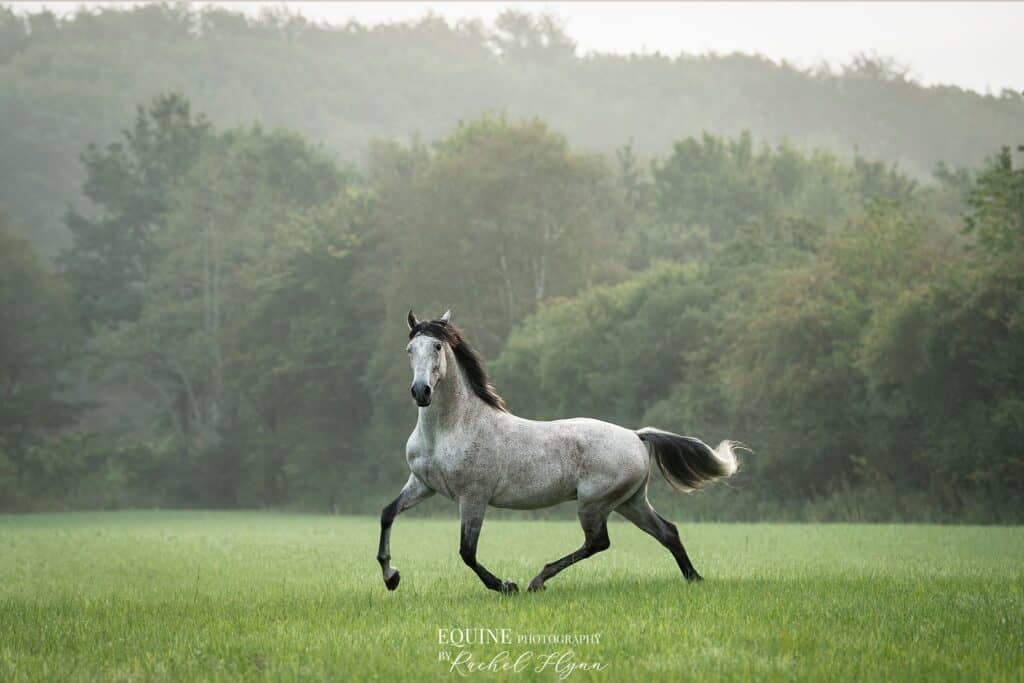 If you'd like to learn more about Rachel's work, visit her website here. And don't forget to follow her on Facebook and Instagram so that you can see even more of her amazing images. Interesting in bookings? Rachel offers travel sessions worldwide with plans to return to the USA and Europe in 2021, you can email your interest here.
She also has jigsaw puzzles and wall art available, should you or anyone you know love to showcase her work in your home. And don't worry if you're not located in Australia, because Rachel offers worldwide shipping!
Get a chance to turn to put together Mr. Moonshine in puzzle form, like you see here: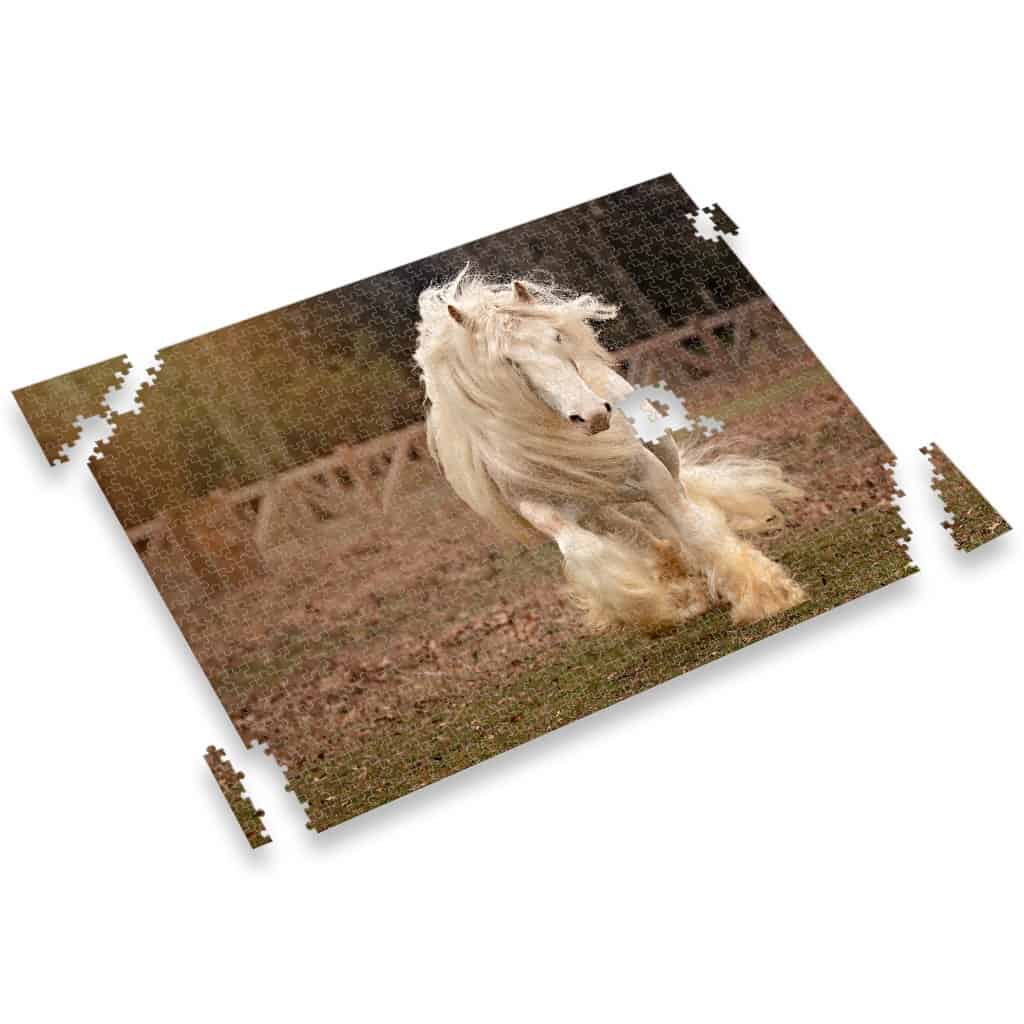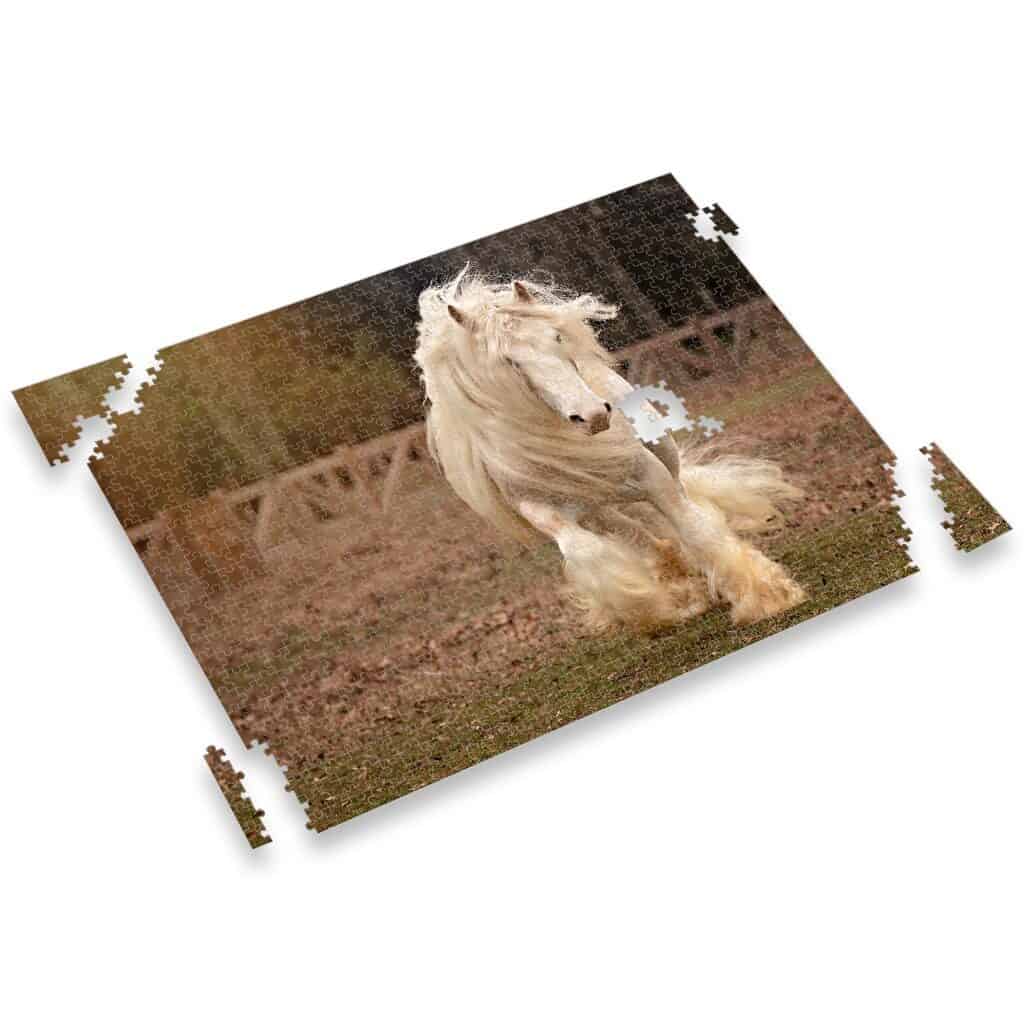 All Images Courtesy and Copyright of Equine Photography by Rachel Flynn